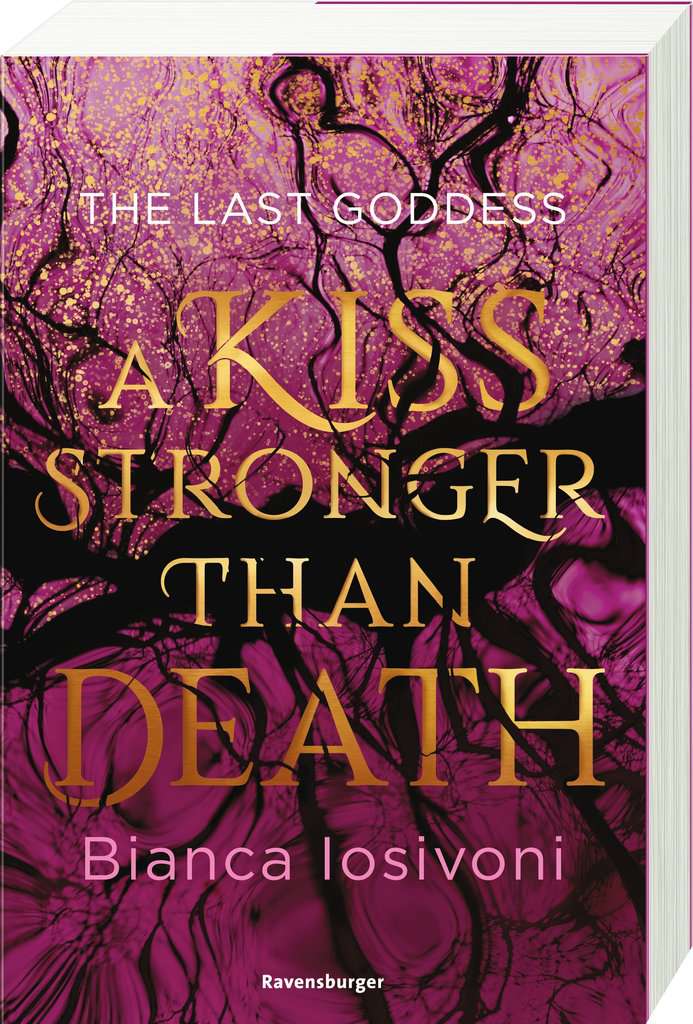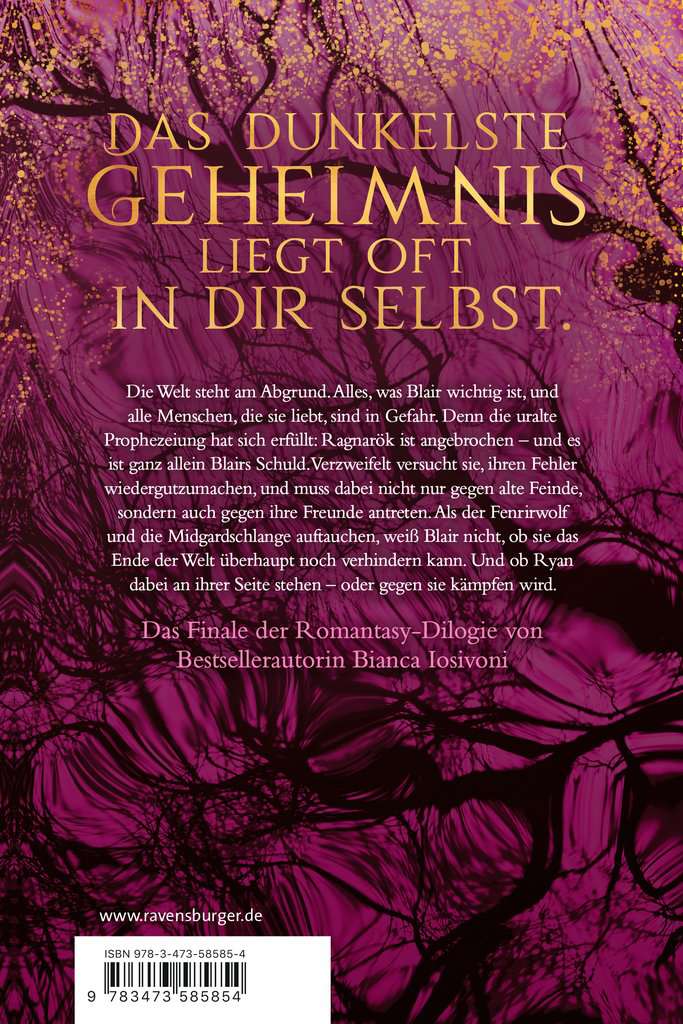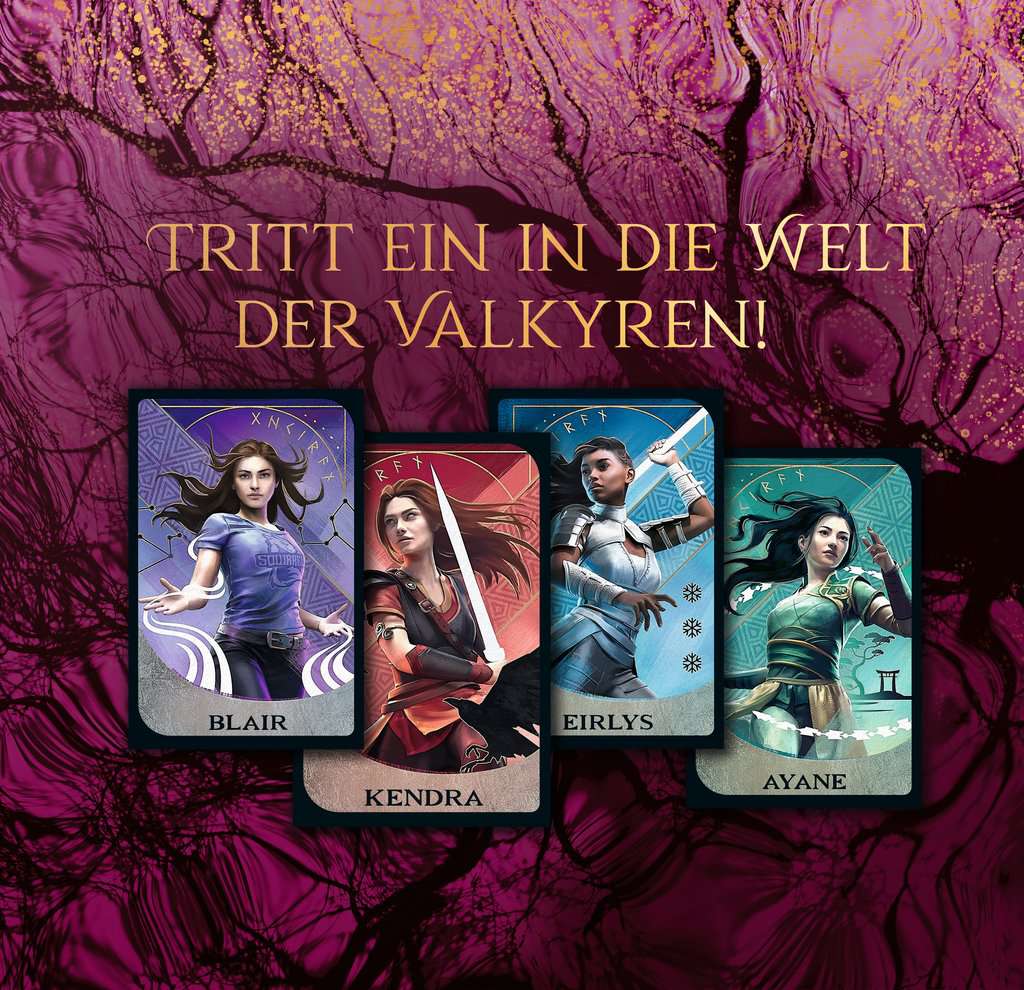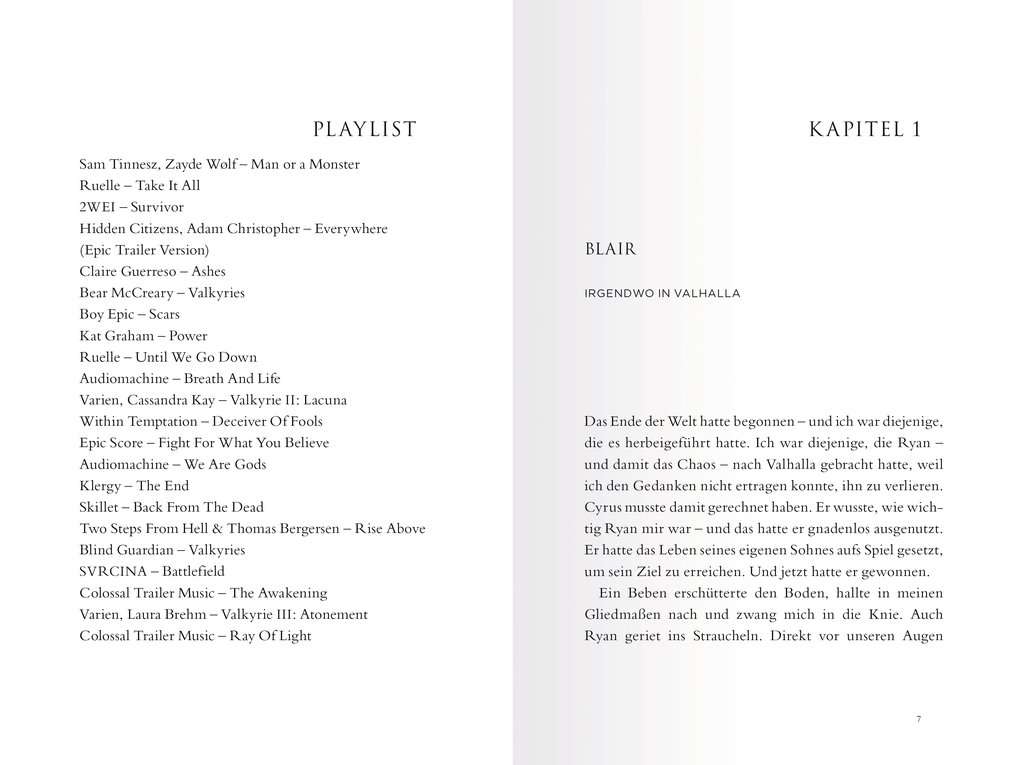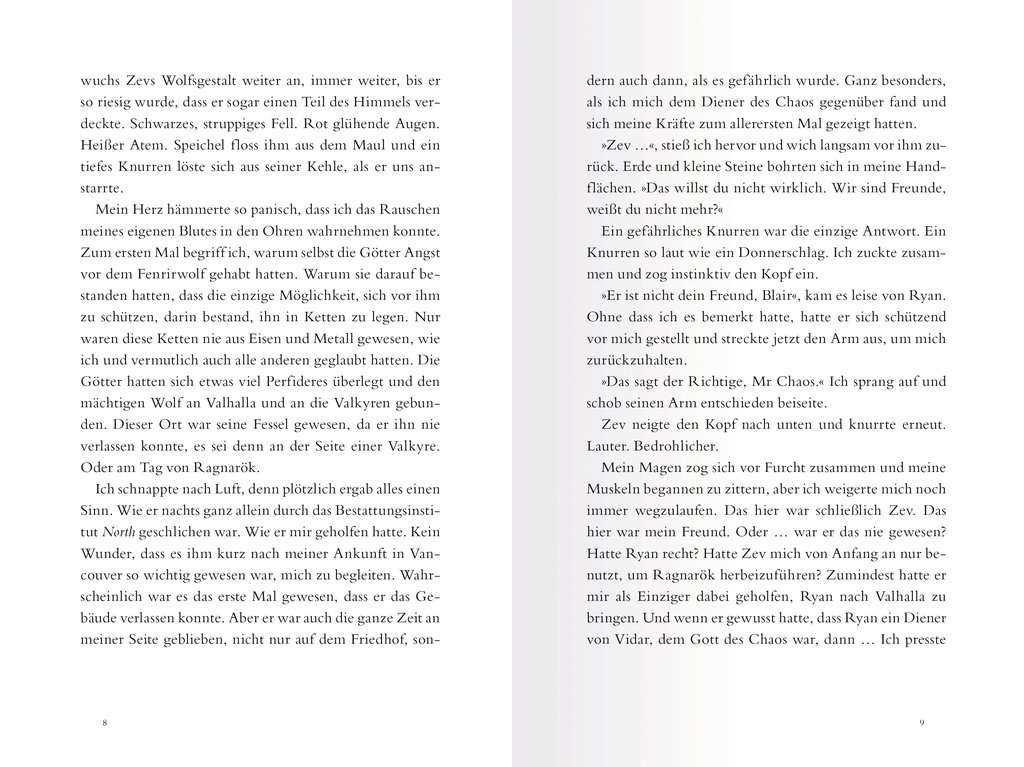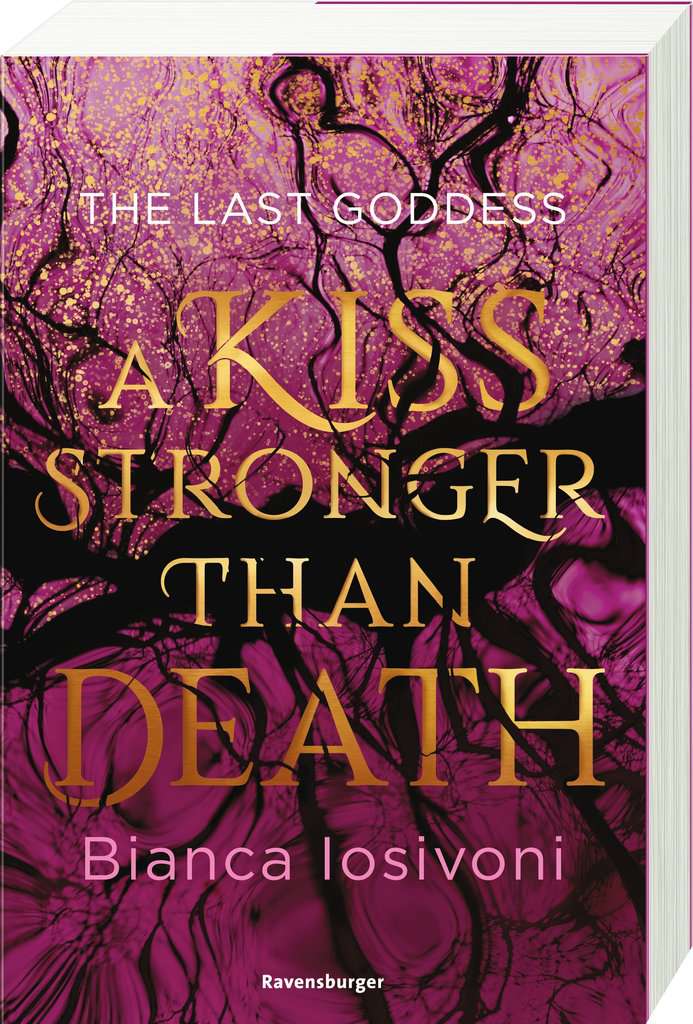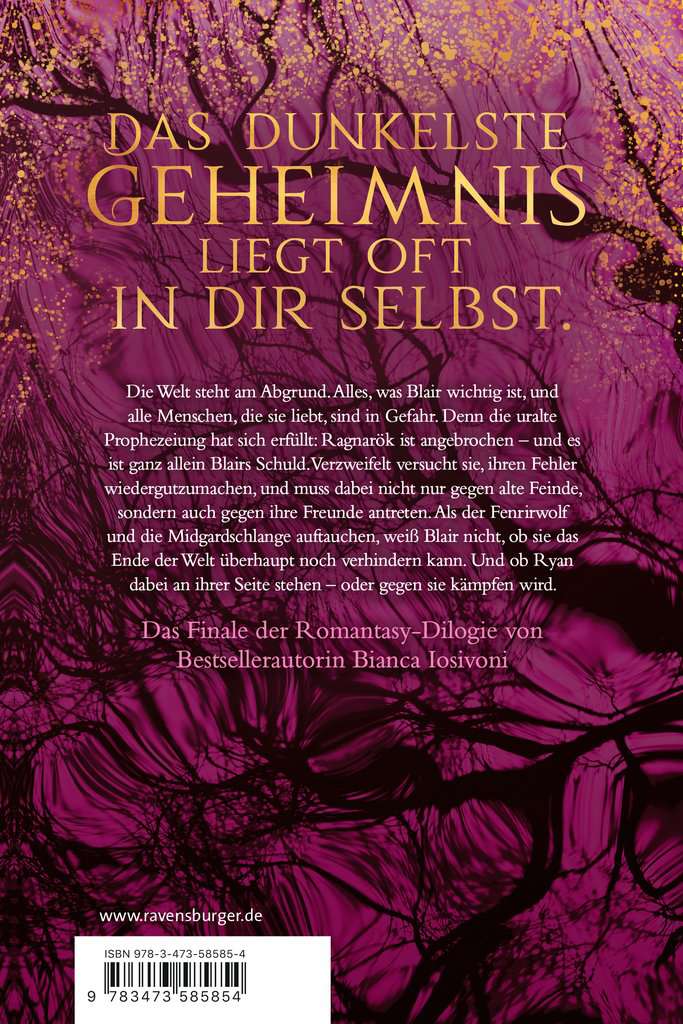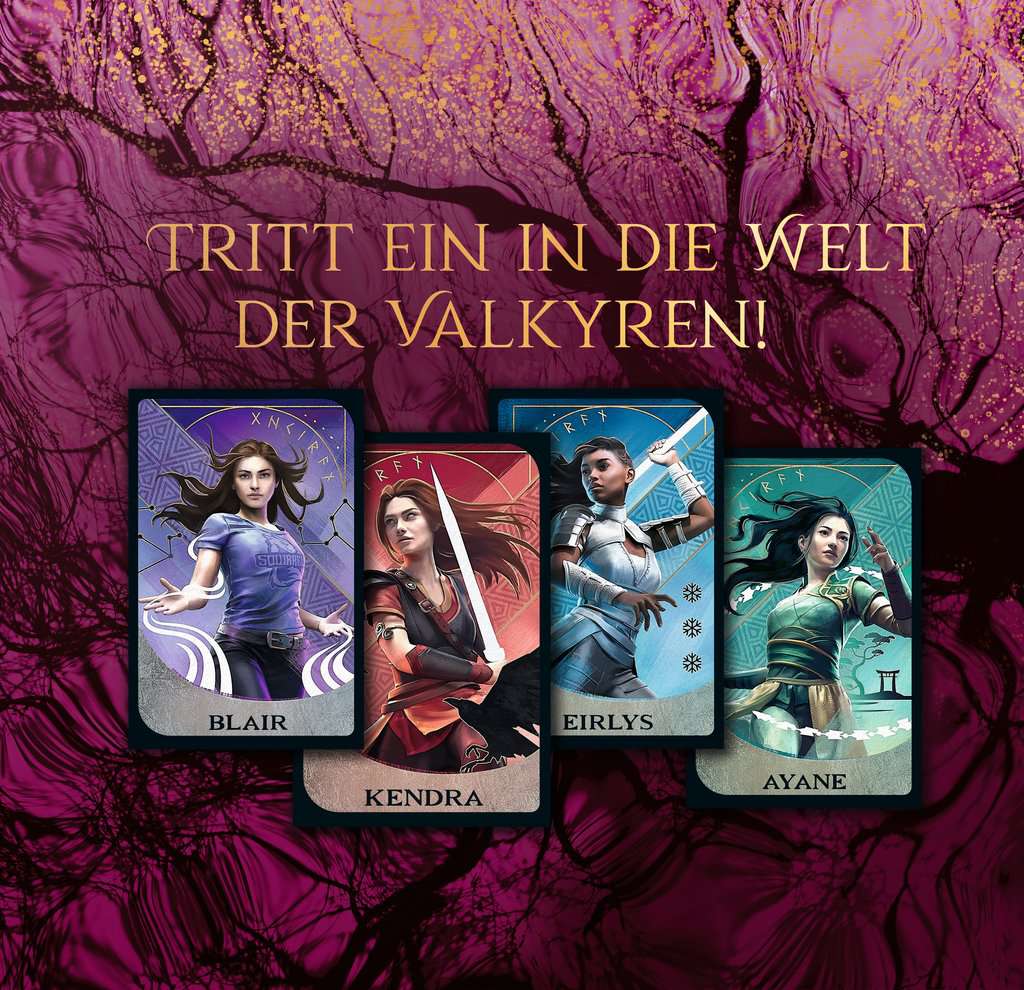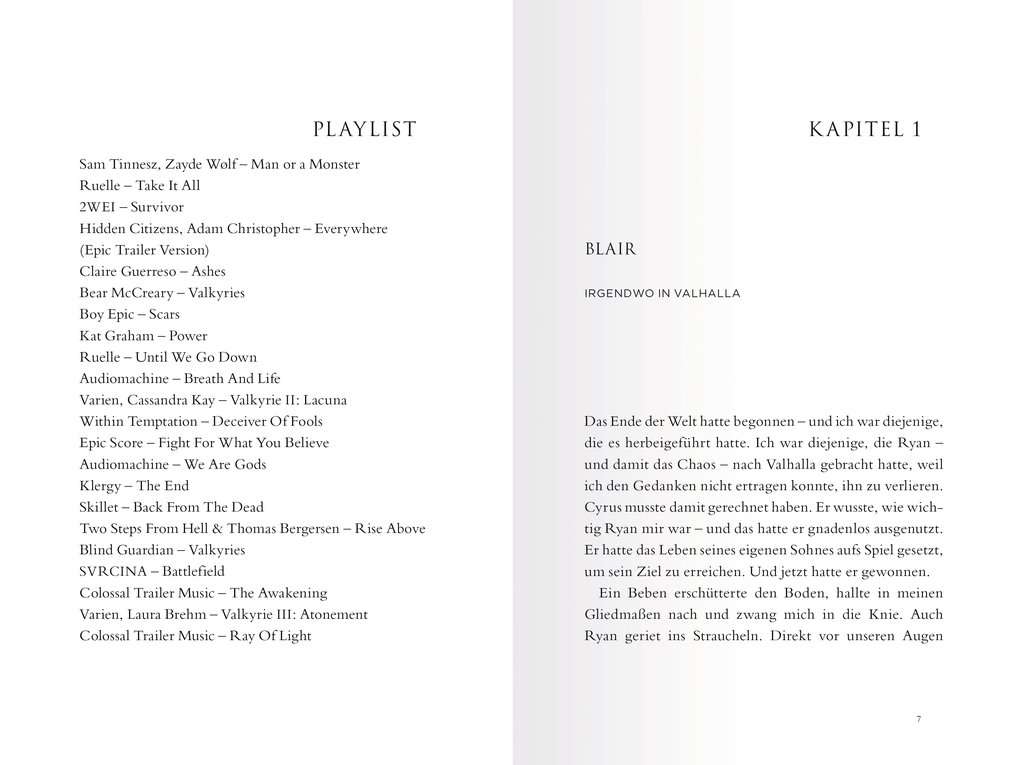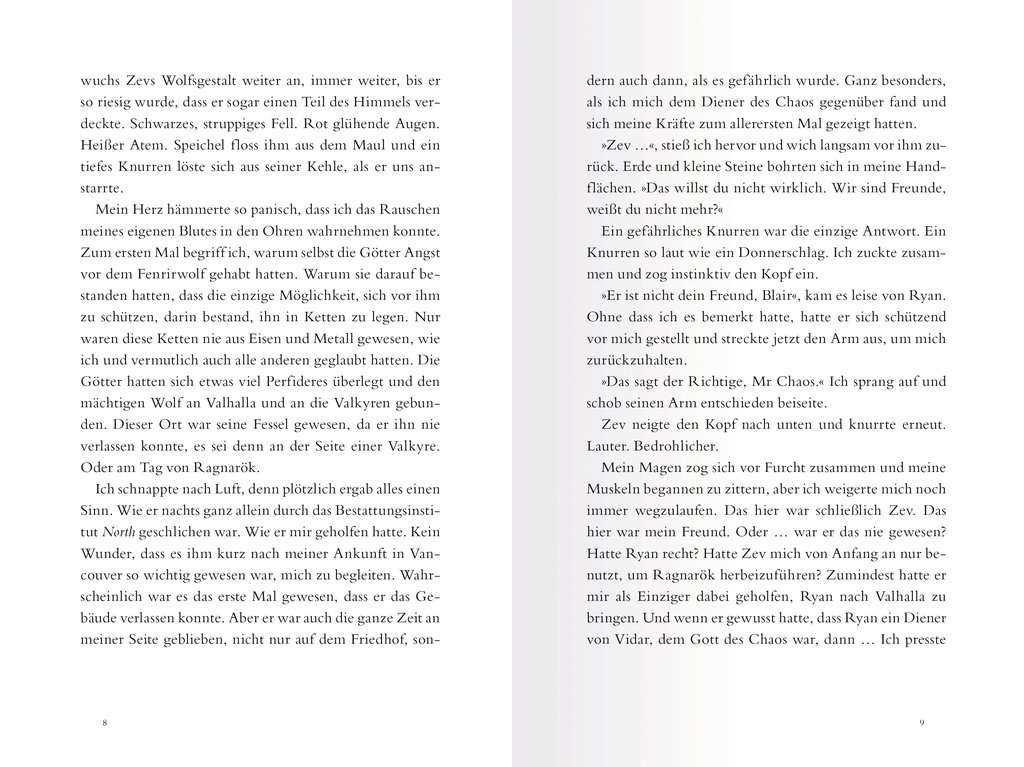 The Last Goddess (Vol. 2): A Kiss Stronger Than Death
The Last Goddess, Band 2: A Kiss Stronger Than Death
View all books in the series
Action-filled romantic fantasy with a strong heroine about nordic myths


More than 80,000 copies of Bianca Iosivoni's books with Ravensburger sold in Germany!

352 pp
14 years +
14 x 21 cm
EUR 14.99
March 2021
Softcover
978-3-473-58585-4
Content
The world is teetering on the brink of destruction. Everything that matters to Blair and everyone she loves is in danger. The ancient prophecy has come true: Ragnarök has begun, Valhalla has been destroyed – and it's all Blair's fault. She desperately tries to make up for her mistake, which means she not only has to step up against the ever-growing number of Chaos disciples but against her own friends as well. When the Fenris Wolf and the Midgard Serpent show up, Blair isn't sure whether she can still prevent the end of the world at all. If she wants to save the world of gods and humans, she must learn to master her own powers and assume her mother's heritage. Together with Ryan, she rises up to this challenge to make sure she's ready for the looming final battle. The disciples of Chaos are hunting the Fenris Wolf and must defeat him in order to gain absolute power. But in the grand finale, Blair manages to prevent this from happening, holding her ground against the God of Chaos.
About the Series
She is a Valkyrie. He is an immortal warrior. Side by side, they fight in the world of the gods, each prepared to sacrifice themselves for the other – but she has no idea that her destiny will mean his end.
The Author
Bianca Iosivoni, born in 1986, is an active author (both through publishing companies and self-published) and blogger, and has many enthusiastic readers and fans through social media. When she isn't working on a new idea for a book, she composes entries for the author blog schreibwahnsinn.de. She remains in constant contact with her readers through her website, bianca-iosivoni.de, as well as Twitter, Facebook, Instagram and Pinterest.
Rights Sold
Polish, Russian (worldwide)