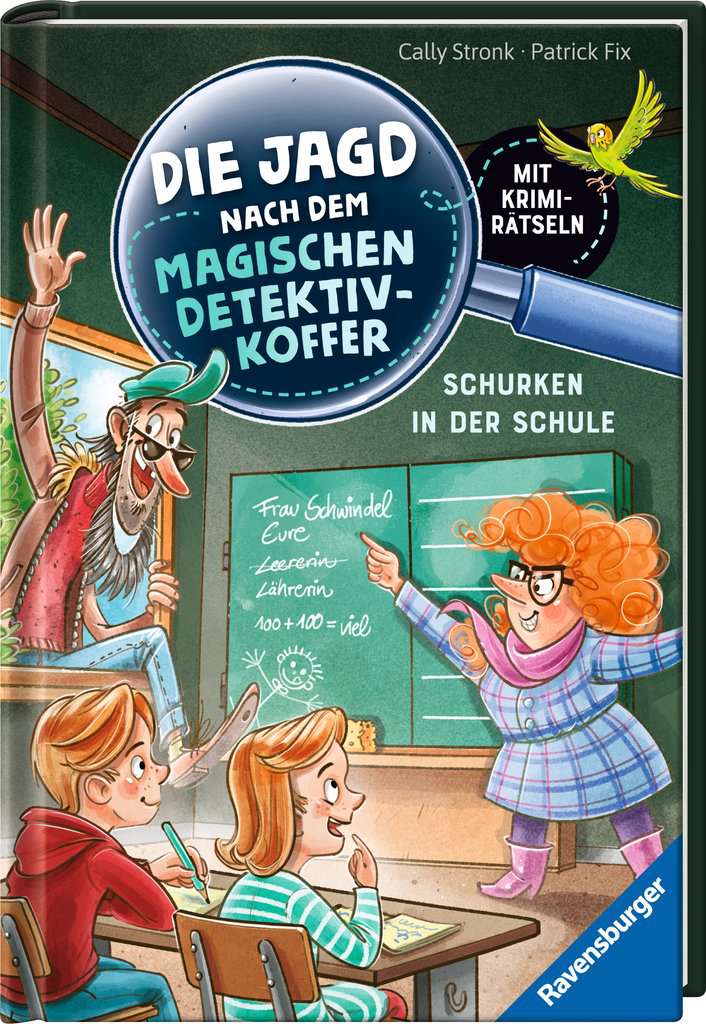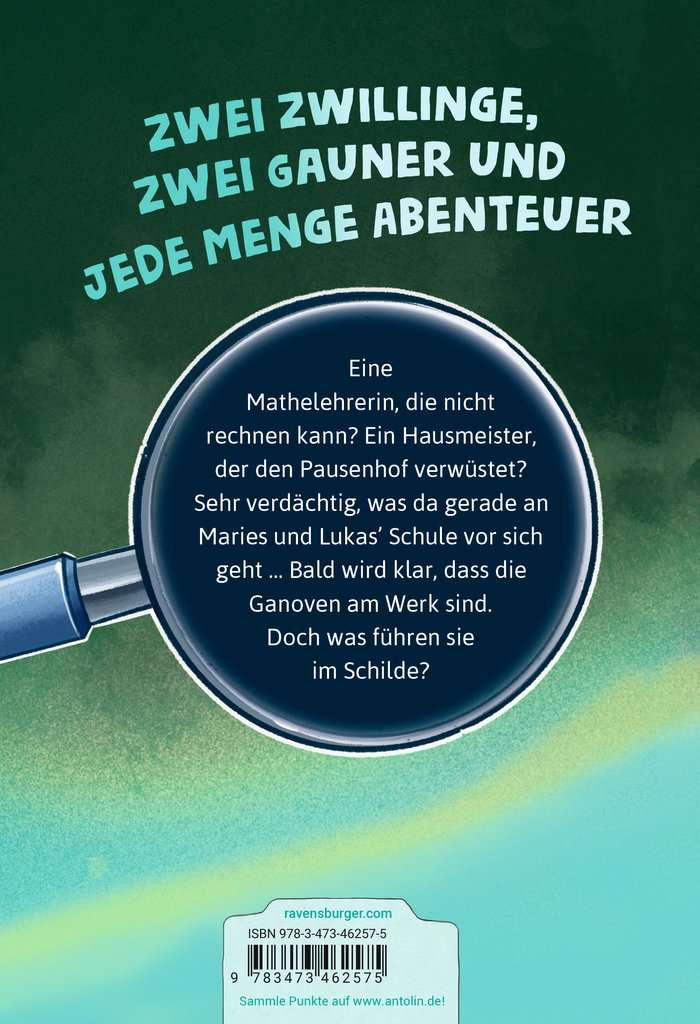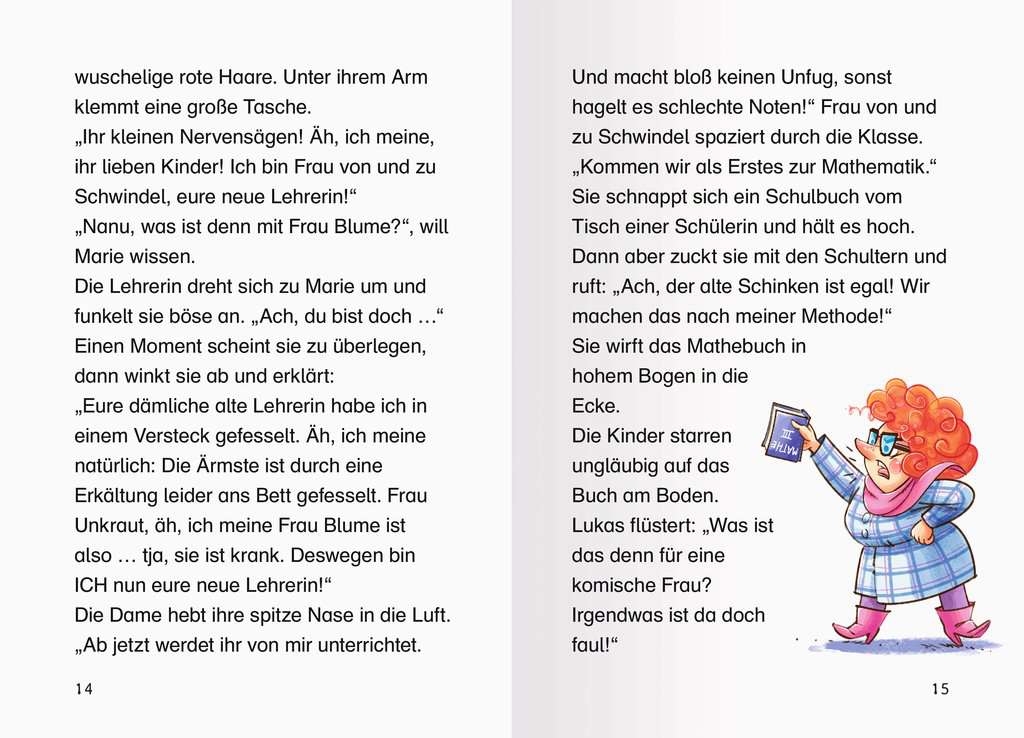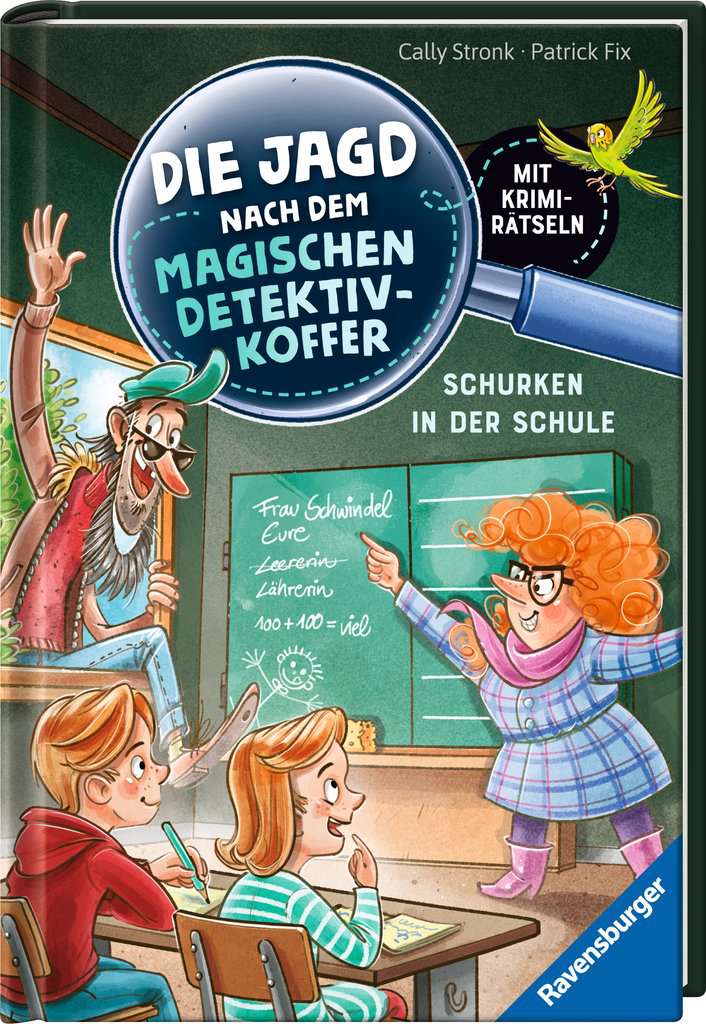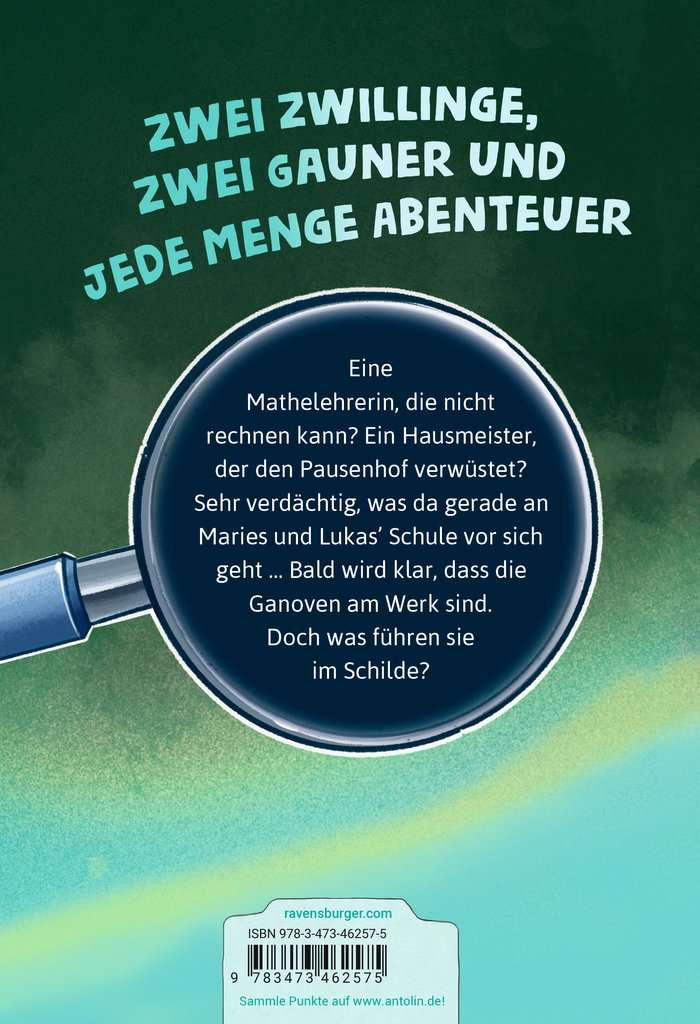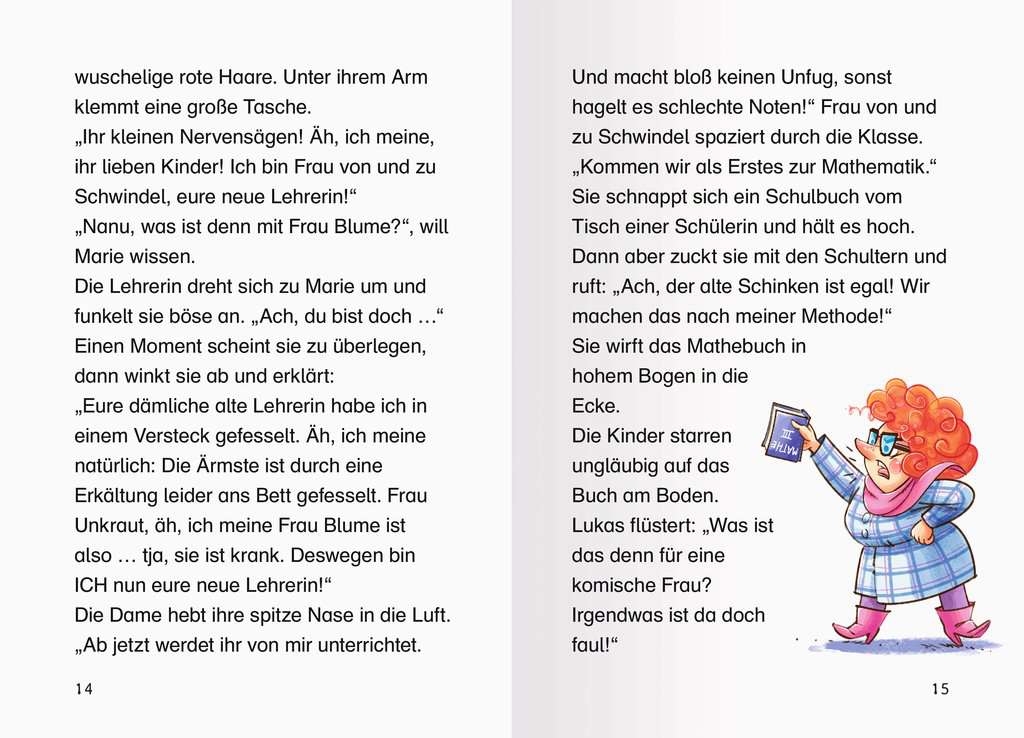 The Hunt for the Magic Detective Suitcase, Volume 6: Villains at the School
Die Jagd nach dem magischen Detektivkoffer, Band 6: Schurken in der Schule
View all books in the series
Similar concept to the successful 'Black Hand Gang', but for beginner readers!


Features many crime puzzles for interactive puzzle fun

Funny illustrations and protagonists

96 pp
7 years +
14,7 x 21,5 cm
EUR 9.99
August 2023
Hardcover
978-3-473-46257-5
Content
That's strange! Marie's and Lukas' new maths teacher, Ms van Swindle, can't even do arithmetic. And the new caretaker, Mr Tidypants, also behaves suspiciously ... Wait a minute, aren't those the two crooks? Surely they're up to something again! And indeed: the two villains are planning to rob a bank right next to the school. Will the twins be able to thwart their plans? Volume 6 of the successful series, more exciting and trickier to solve than ever before!
About the Series
A mysterious suitcase takes centre stage in Cally Stronk's new series for beginner readers. The suitcase contains everything a good detective needs: a magnifying glass, a map and much more besides. It soon turns out that the suitcase's contents have magical powers! And there is a clumsy pair of villains who are trying to get their hands on it too...
The Author
Cally Stronk loves to light up children's eyes with her stories and her ukulele. She lives in Berlin and her favorite place is her small balcony, where she has planted beautiful flowers and herbs. That is where she finds inspiration for new stories.
The Illustrator
Illustrator Patrick Fix worked as a comic and cartoon artist before starting his own advertising agency. He has exclusively illustrated children and young adult media for a number of years now. When he's not drawing, Patrick Fix loves spending his time hiking or cycling out in nature. In his imagery, he aims to pass on his passion for nature to children. And he's happy when both children and parents keep discovering new nuances in his images. He lives in Freiberg am Neckar with his family.