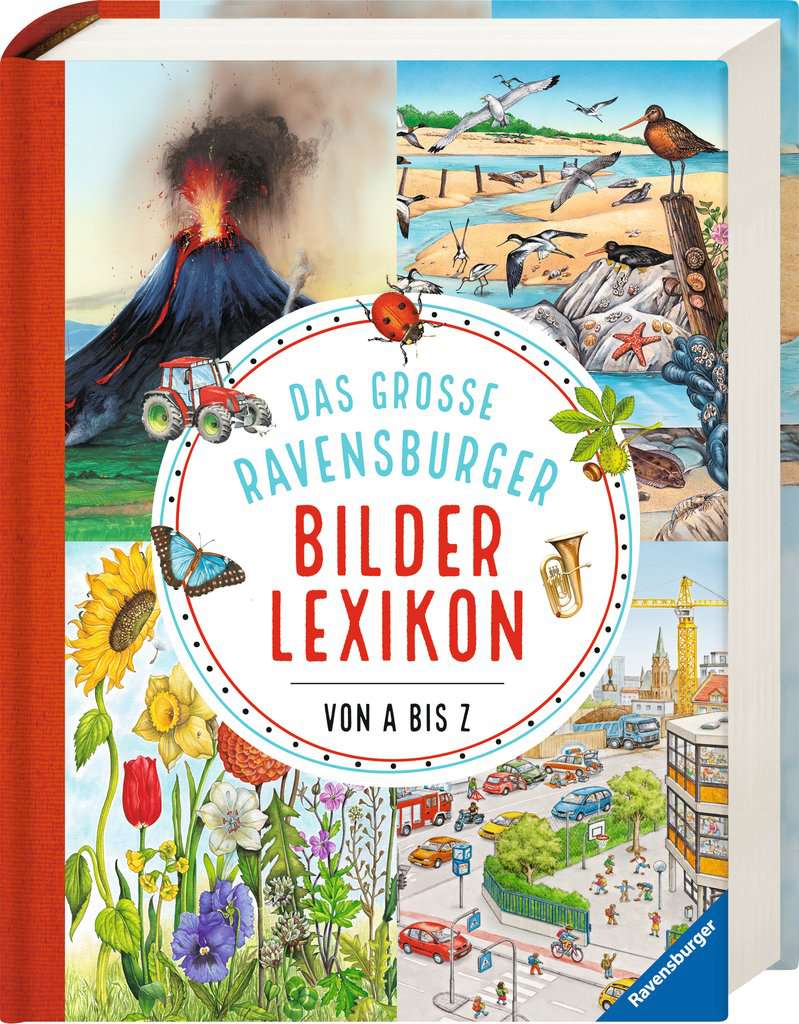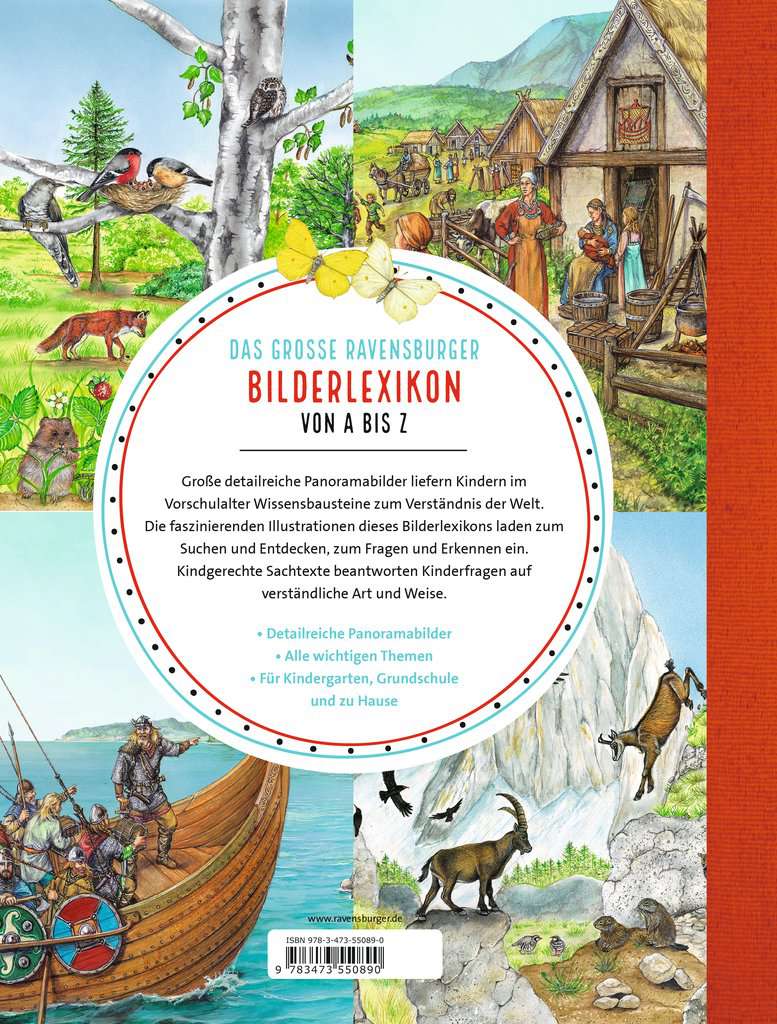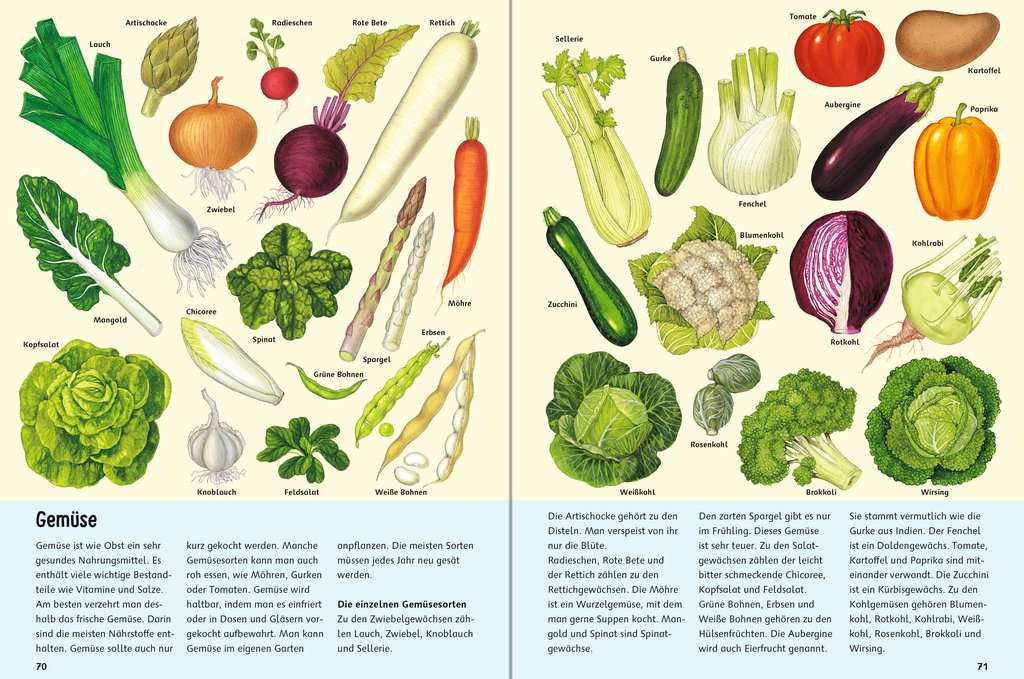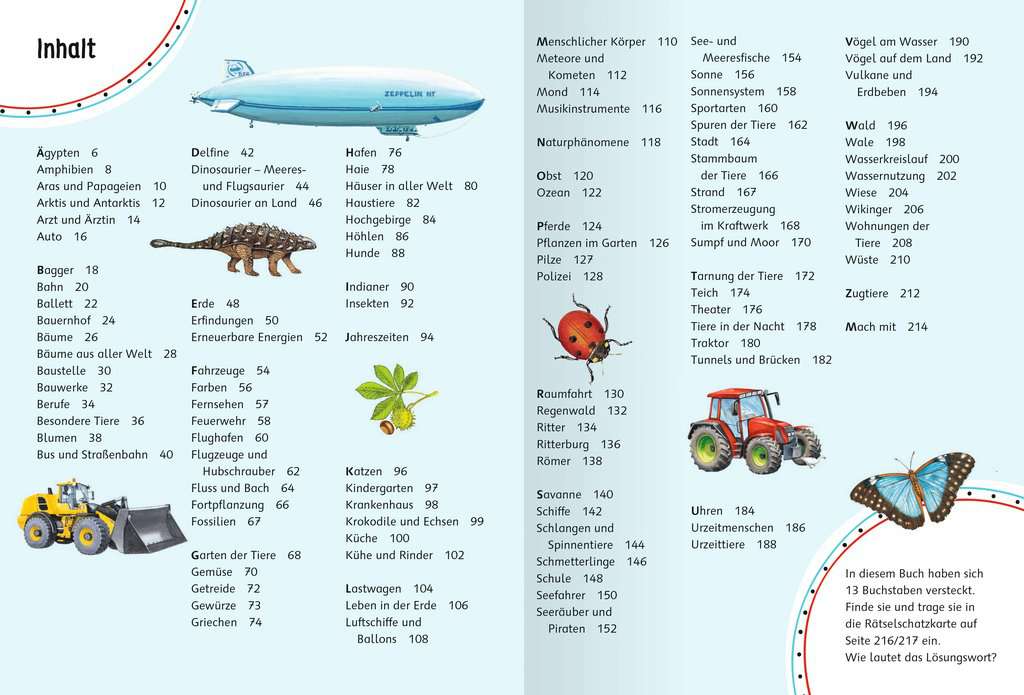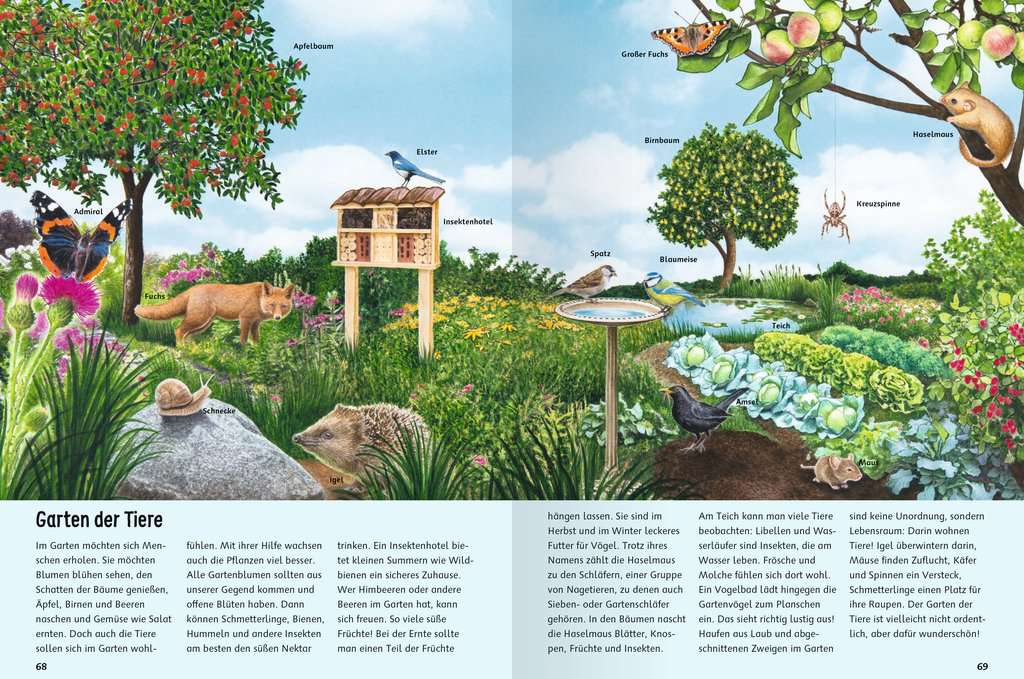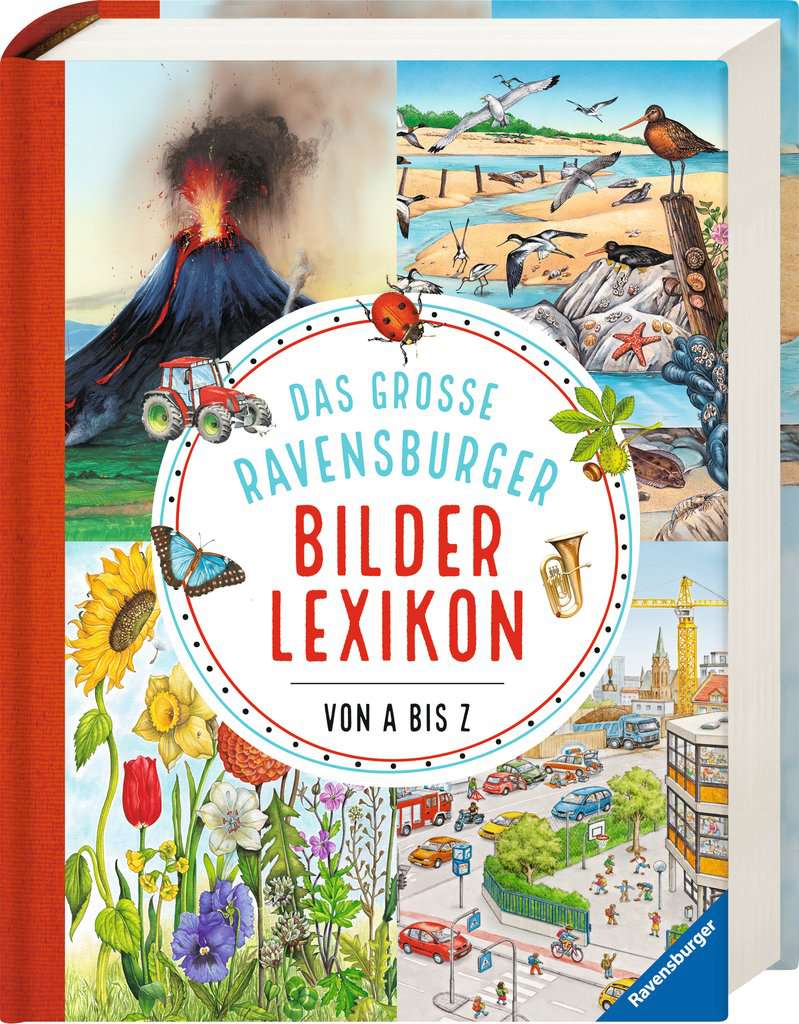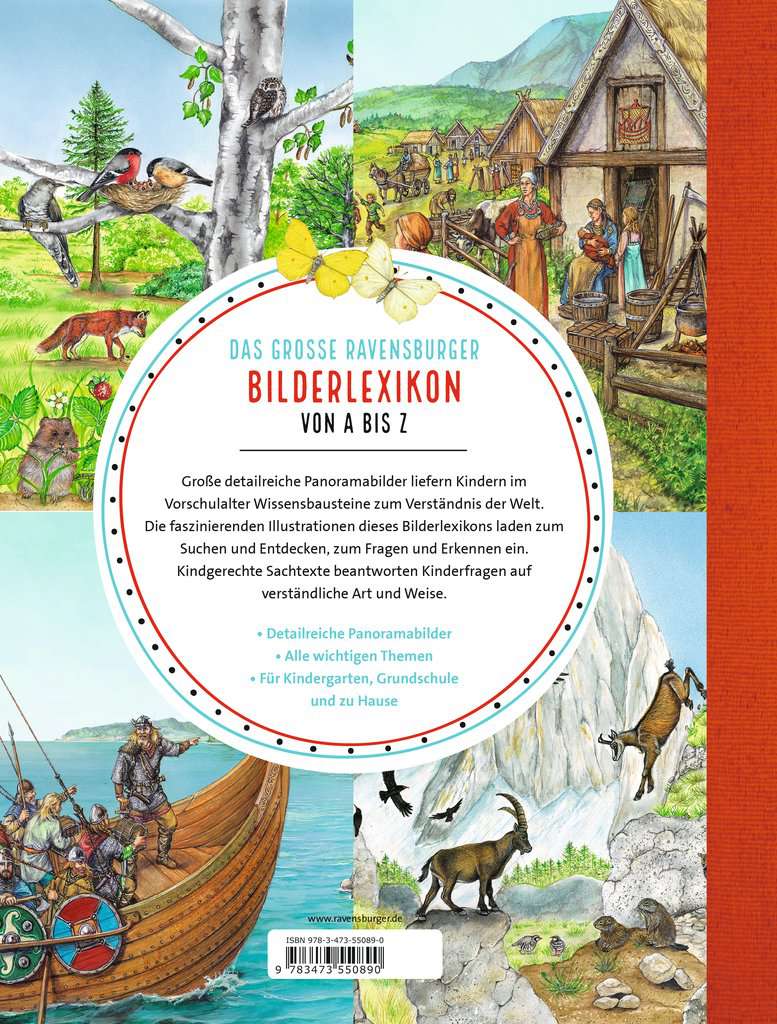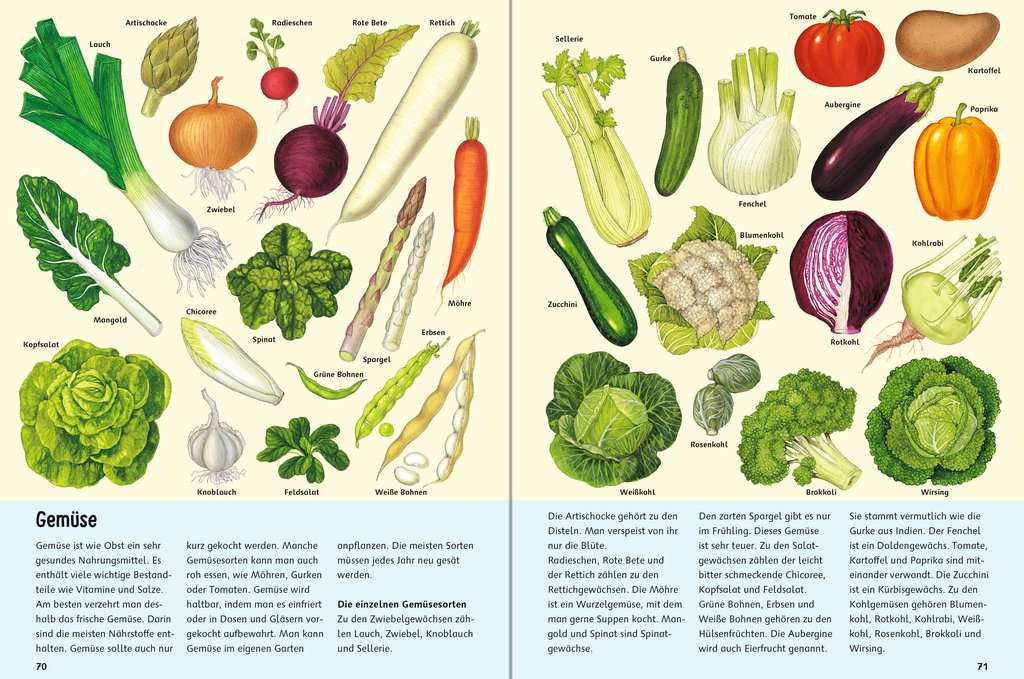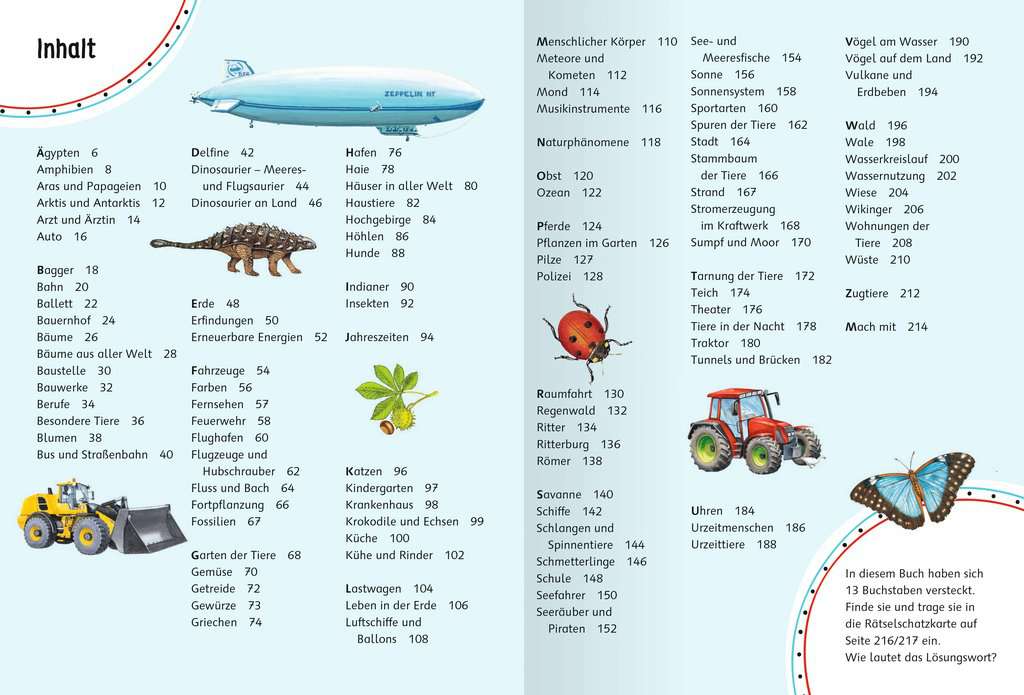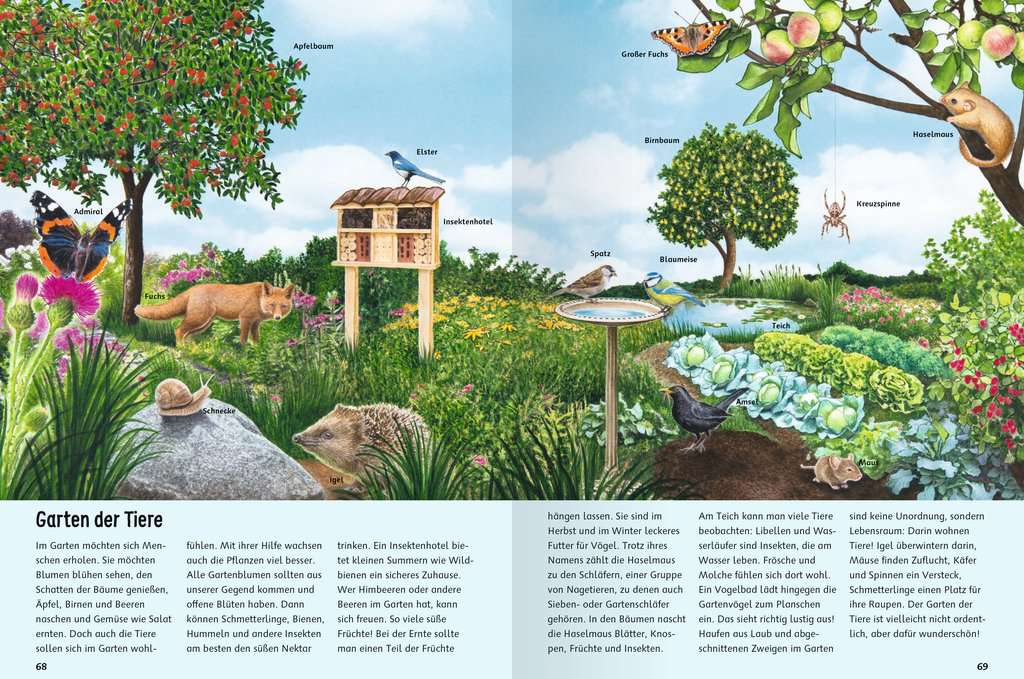 The Great Ravensburger Visual Lexicon from A to Z
Das große Ravensburger Bilderlexikon von A bis Z


Large, panoramic pictures convey knowledge visually

240 pp
4 years +
22 x 29 cm
EUR 22.-
July 2019
Hardcover
978-3-473-55089-0
Content
Comprehensive knowledge
With large, double-page panoramic illustrations and brief factual texts that are easy to understand, this visual lexicon covers all topics relevant to preschool children and early readers. The book explains important terms from subject areas like Humans, Earth and Space, Nature, Animals and Plants, History, Professions, Technology and Transport. A visual lexicon that inspires curiosity and encourages discoveries.
Visual understanding
The large, mostly double-page factual illustrations inspire children to explore and discover. Search-and-find-style scenes encourage questions and provide answers as well, allowing an interactive conversation to emerge. In addition, visually linked contents are easier to remember.
The Author
Patricia Mennen was born in 1961 in Augsburg. While she was studying German, art history and theater, she completed internships with various daily newspapers. After working as a children's book editor for six years and having a daughter, she began writing books. Today she lives with her family in southern Germany and Provence, France. The freelance author says that the curiosity of a child has never left her, and she tries to see the world with the eyes of a child.
The Illustrator
Johann Brandstetter was born in 1959 near Munich. His artistic path began as a child, where he painted in his father's art restoration studio and was especially fascinated by people, animals, and plants. He followed in his father's footsteps, specializing in the restoration of classic paintings. He has done freelance illustrations for numerous publishers and advertising agencies, and has more than a hundred books for children and young adults to his credit. Johann Brandstetter's work has won several awards.
Born in Berlin, Sylvia Christoph earned a degree in graphic design at the University of the Arts in Berlin. In addition to her work in various advertising agencies, she is involved with music as the singer in a band and with theater. Since the early 1990s she has illustrated books and gained experience in children's book illustration. With her books she would like to touch people at their very core and express what is essential.
Jochen Windecker, born in 1971, first trained as a painter and varnisher before studying communication design. Since 2002 he has been a freelance graphic designer. He has already worked with numerous German publishers.