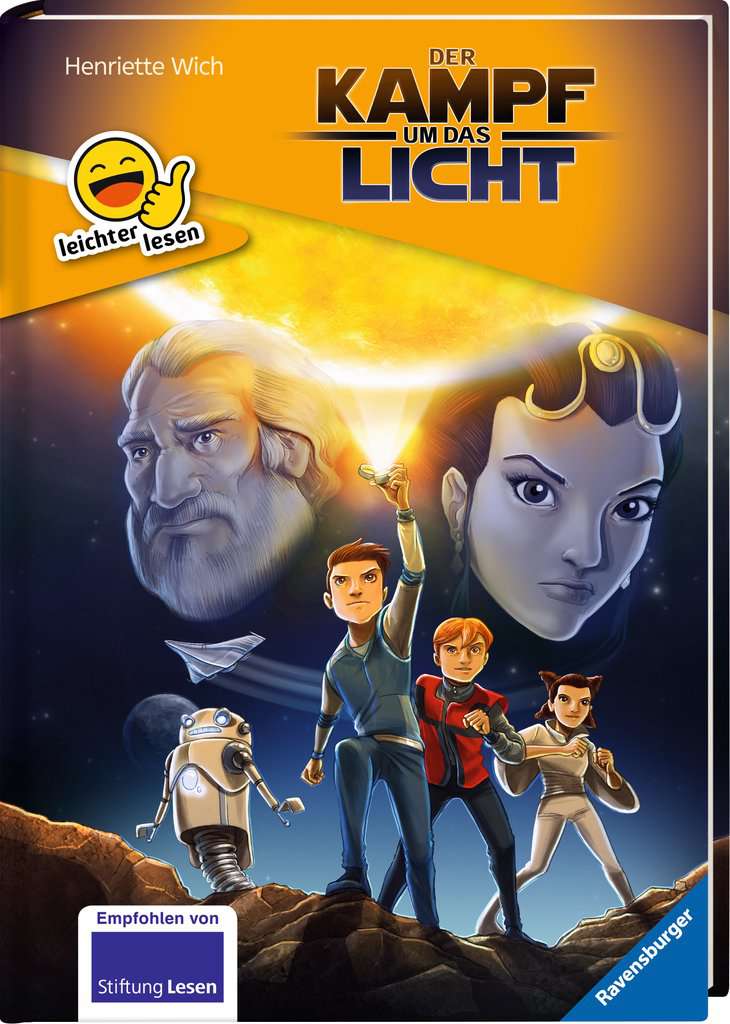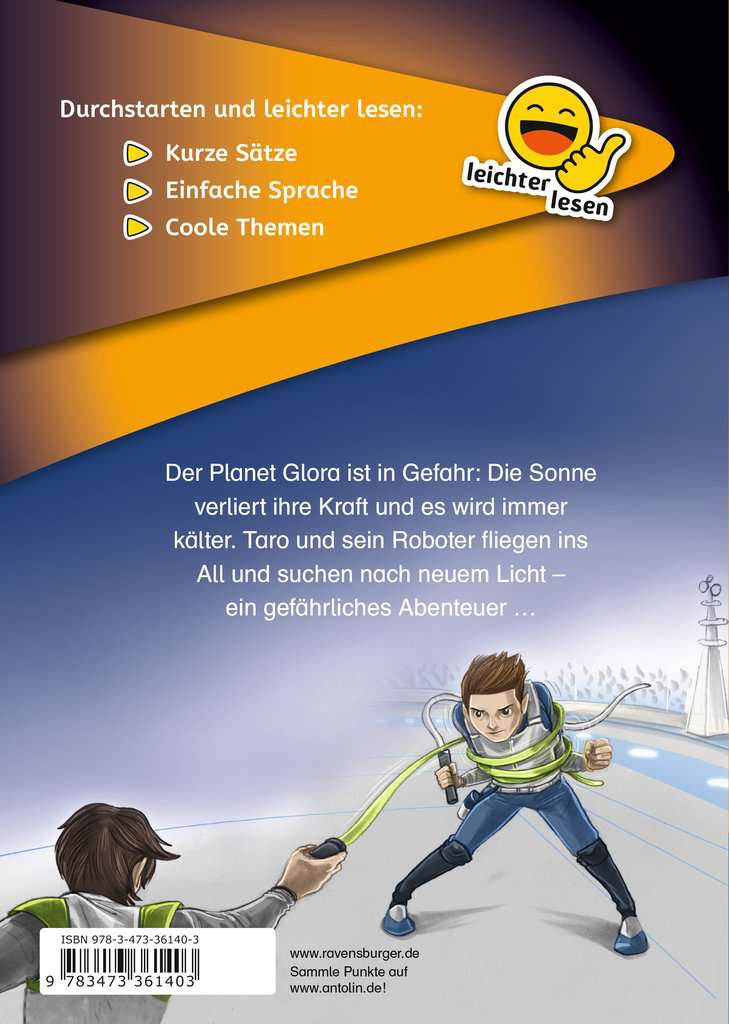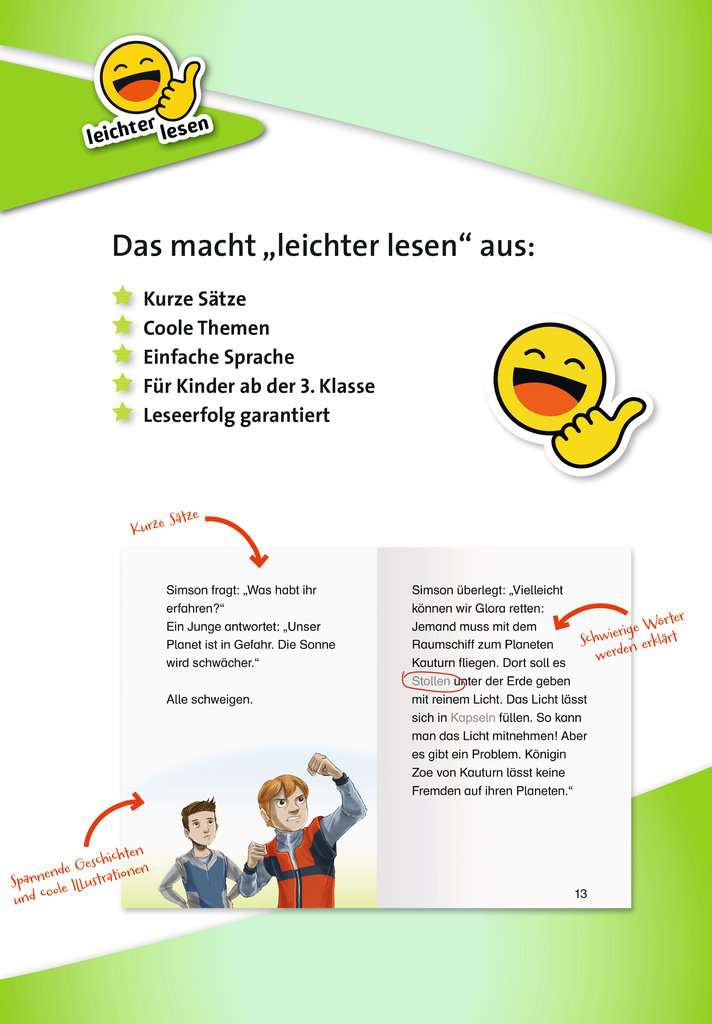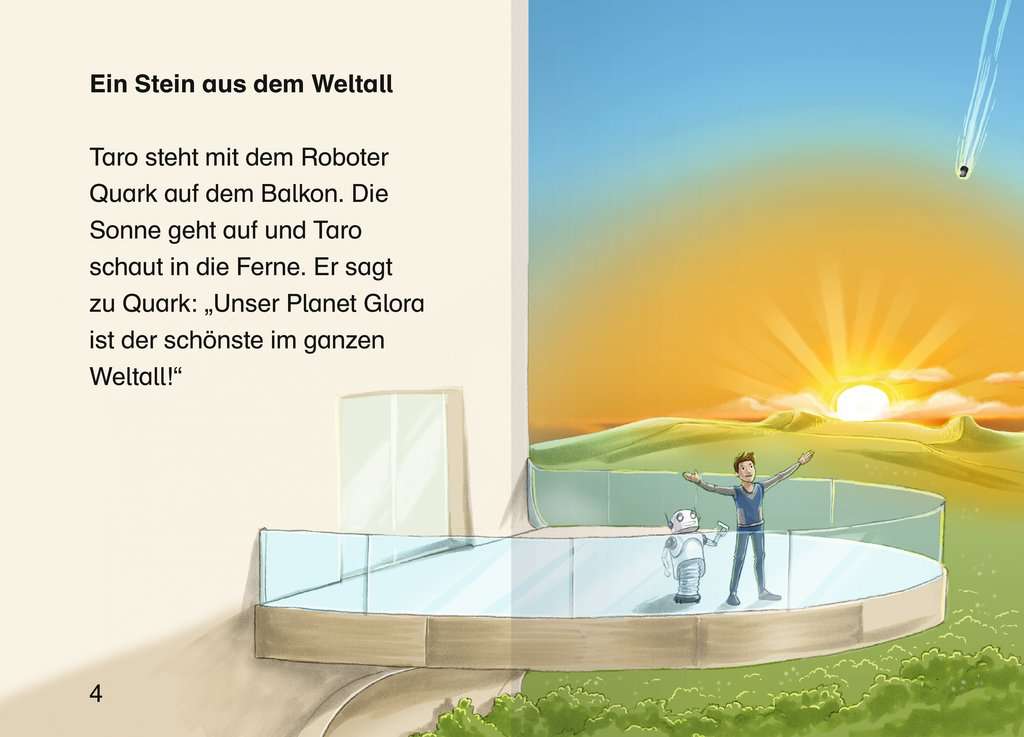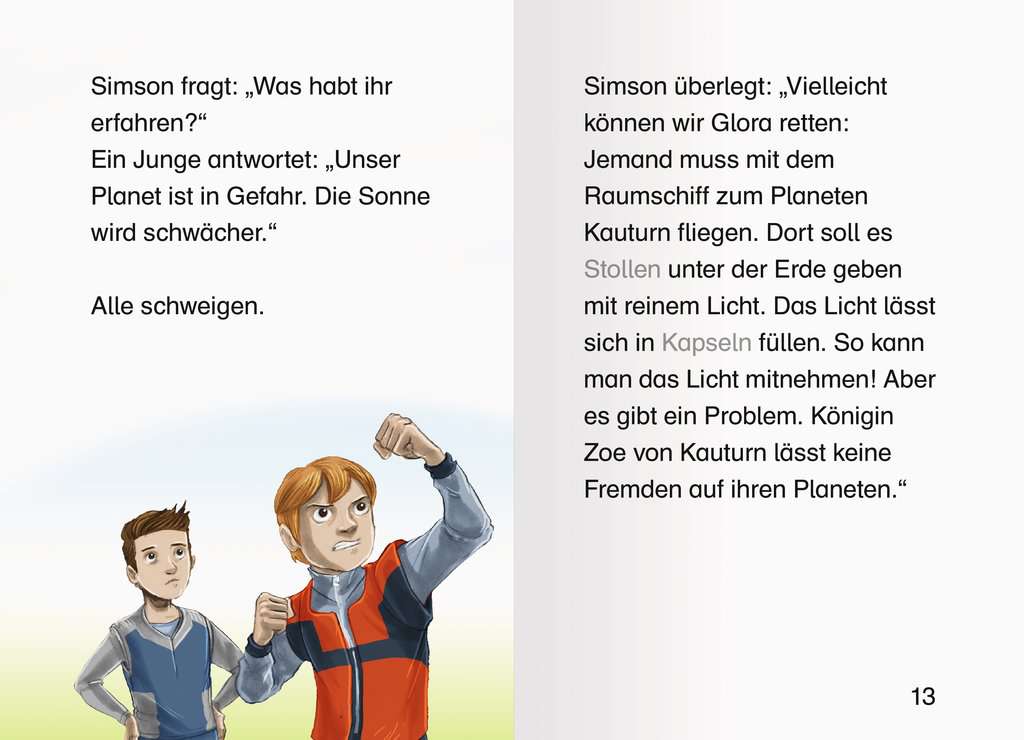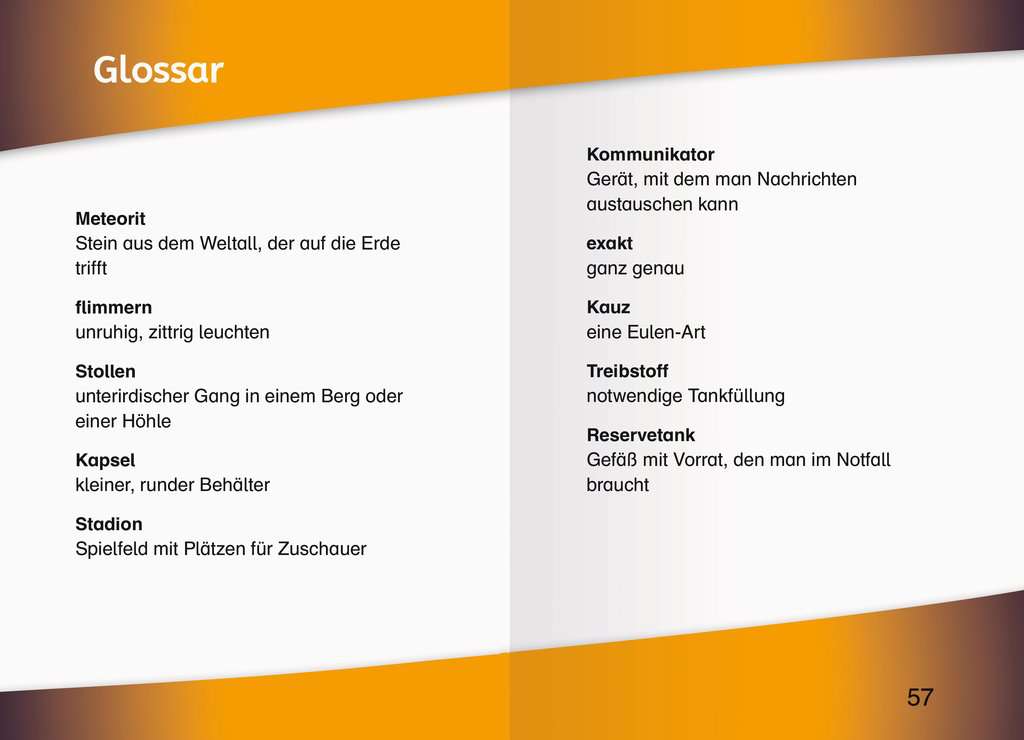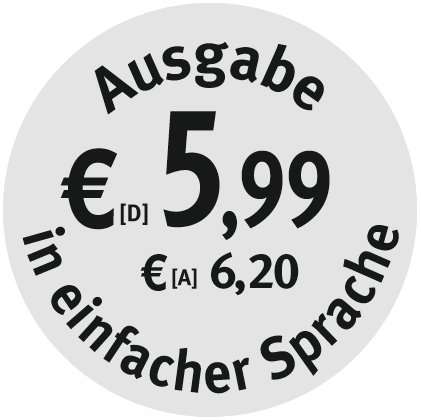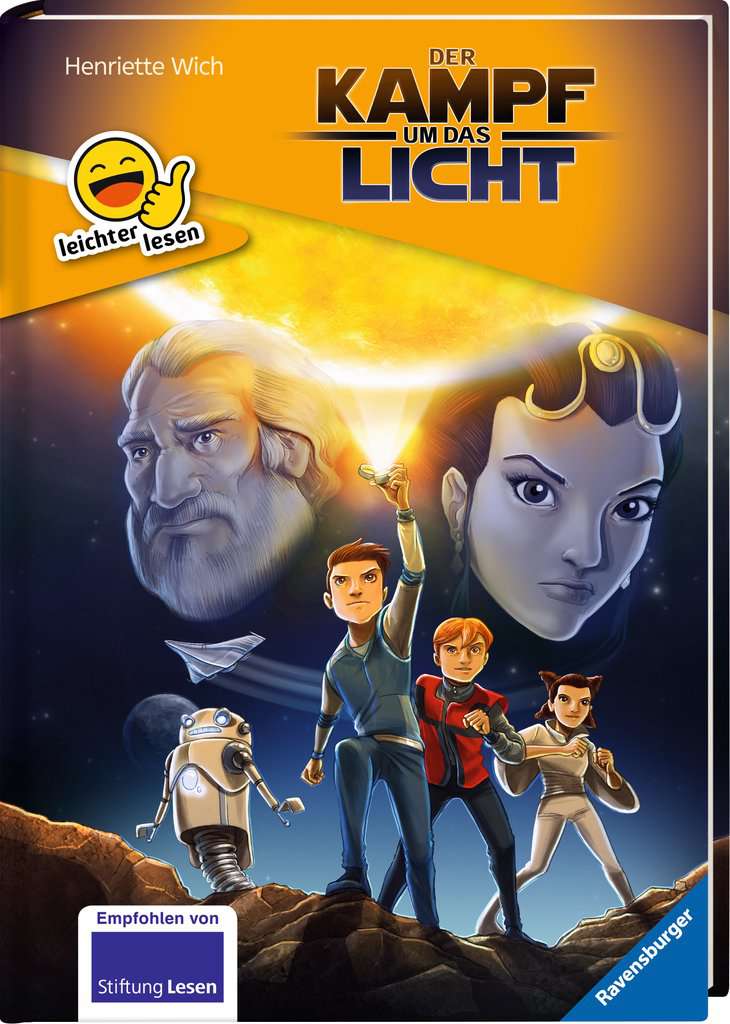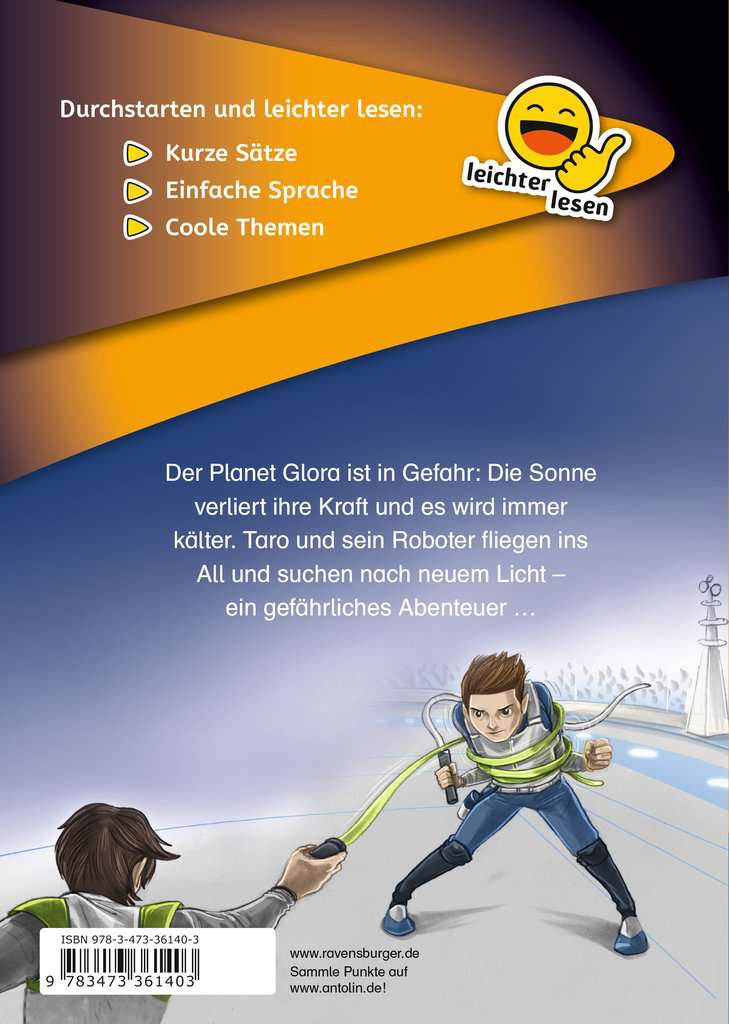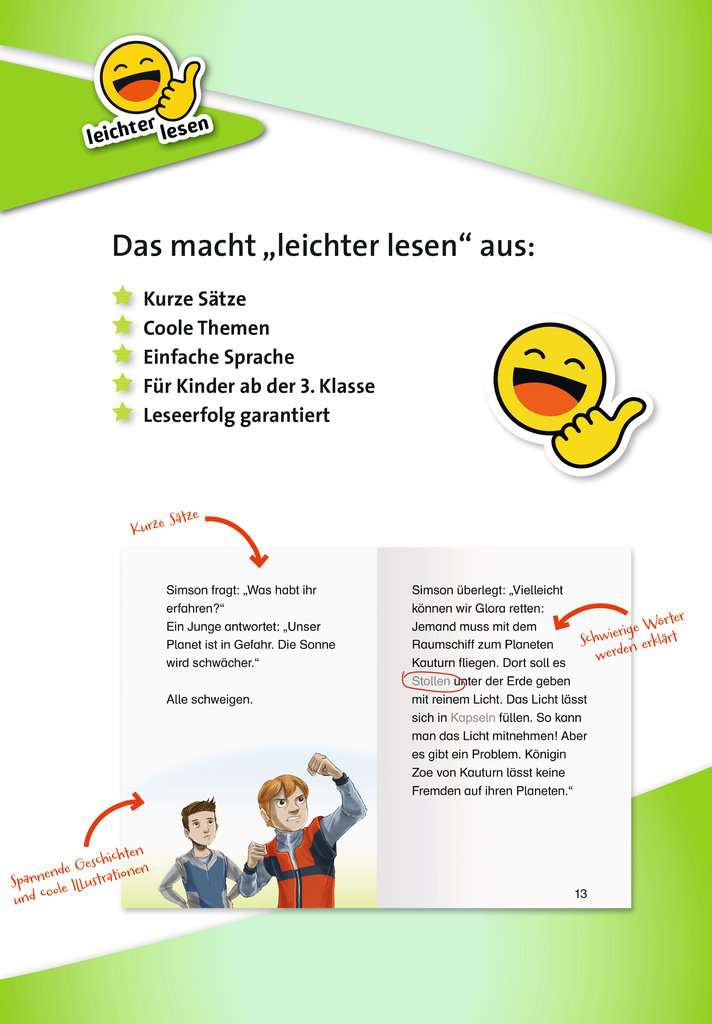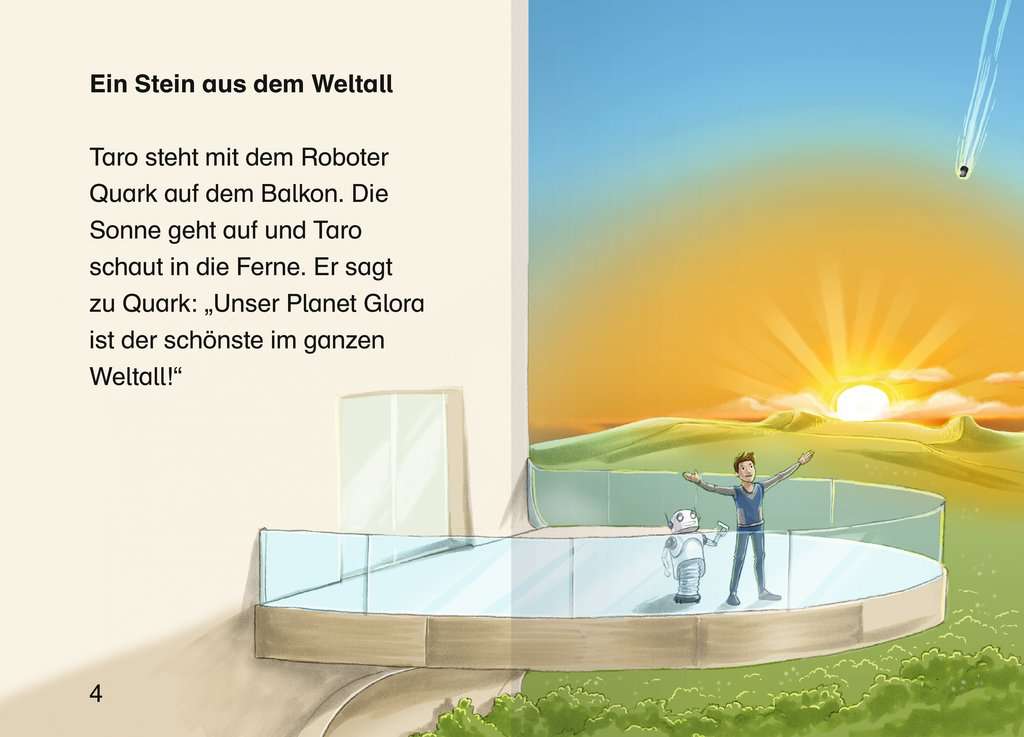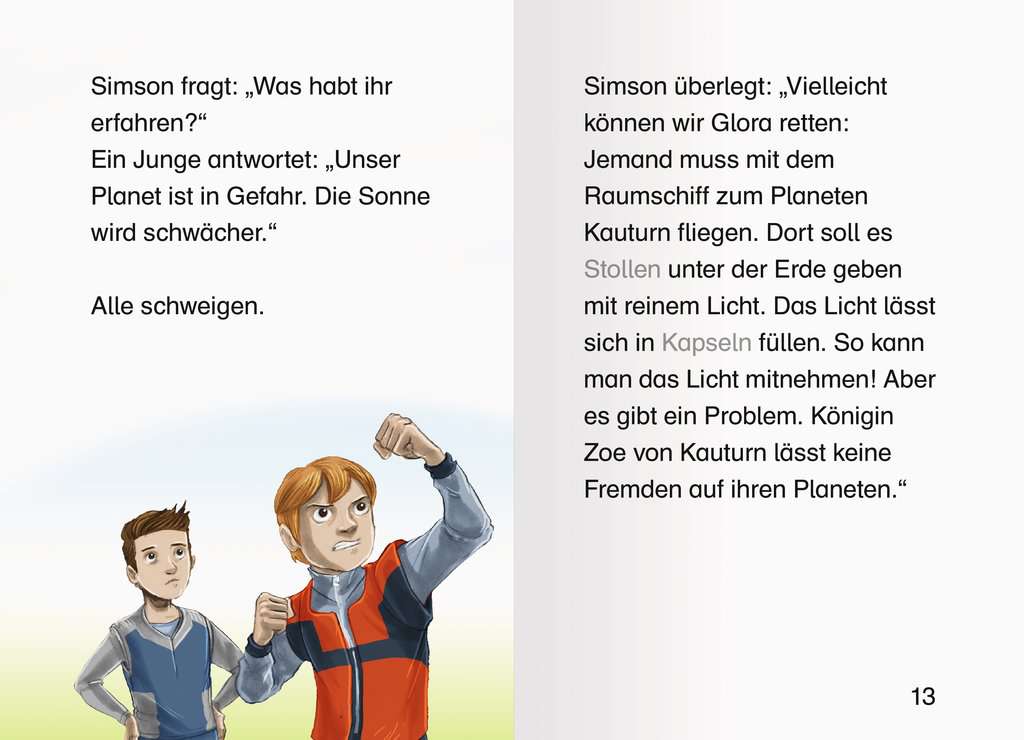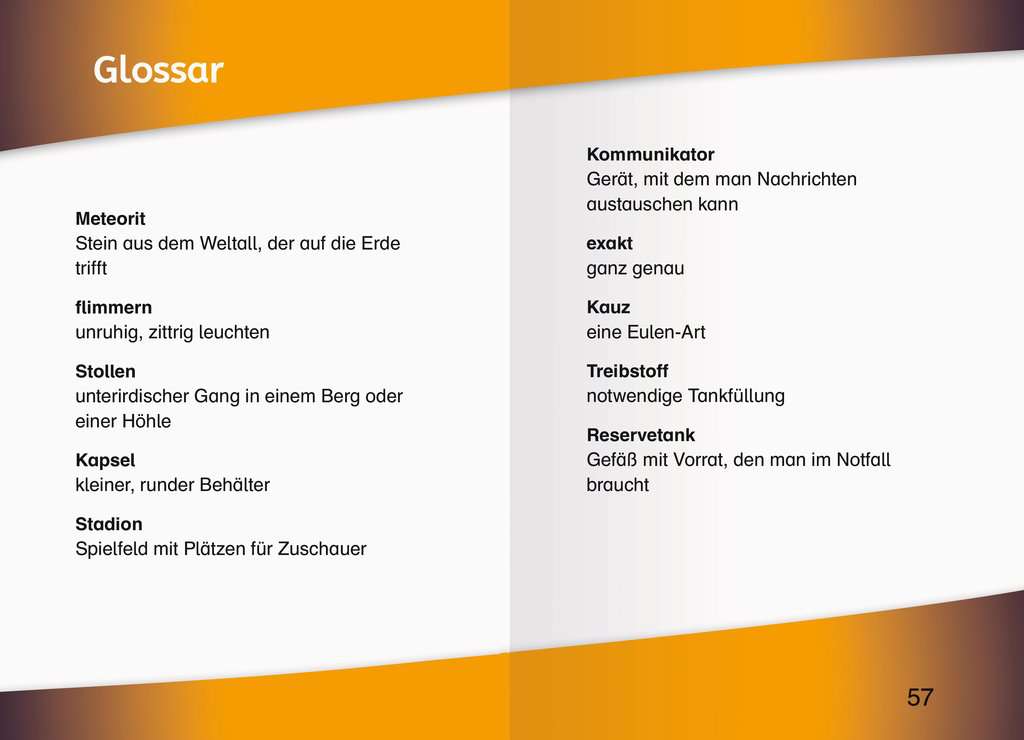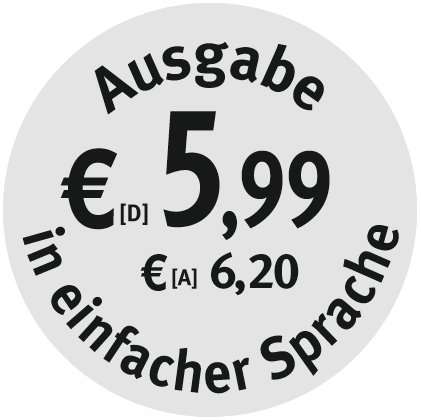 The Fight For Light, Reading Raven Easy Reading
Erstleser - leichter lesen: Der Kampf um das Licht
View all books in the series


A captivating science fiction story with cool illustrations for older primary school children who aren't accomplished readers quite yet

Short texts using simple language for a positive reading experience.

64 pp
8 years +
15,2 x 21,5 cm
EUR 5.99
December 2019
Hardcover
978-3-473-36140-3
Content
The planet Glora is in danger because its sun is dying out. Taro, Nelix, and the robot Quark are selected for a dangerous mission to get energy from the plant Kauturn, although the queen of Kauturn forbids it. Queen Zoe discovers them, but with the help of Princess Diana, they are able to escape and bring a capsule of light to Glora.
About the Series
The Reading Raven series is designed to encourage beginning readers by providing fun and exciting stories at each ability level, from their first efforts at reading alone to more advanced chapter books Each Reading Raven book includes reading riddles, puzzles to solve using information in the story. This is a fun way to check how well children understand what they read. The first level features short texts with lots of pictures that provide clues to the story's meaning. These books are written in extra-large print. When children are ready for longer stories, the second level of Reading Raven offers short chapter books, also in large print with illustrations that help readers follow the text. The third level is for readers who are becoming proficient, with longer chapters and increasingly complex stories, but still with accompanying pictures and highly readable print.
The Author
Henriette Wich was born in 1970 in Landshut, Germany as the youngest of seven children in her family. As a child, she devoured every book she could get her hands on. She studied German and philosophy at Regensburg University, then worked as an editor at a children's publishing house for six years. Henriette Wich has been a freelance author of children's and young adult books since 2000, and currently lives with her husband in Munich.