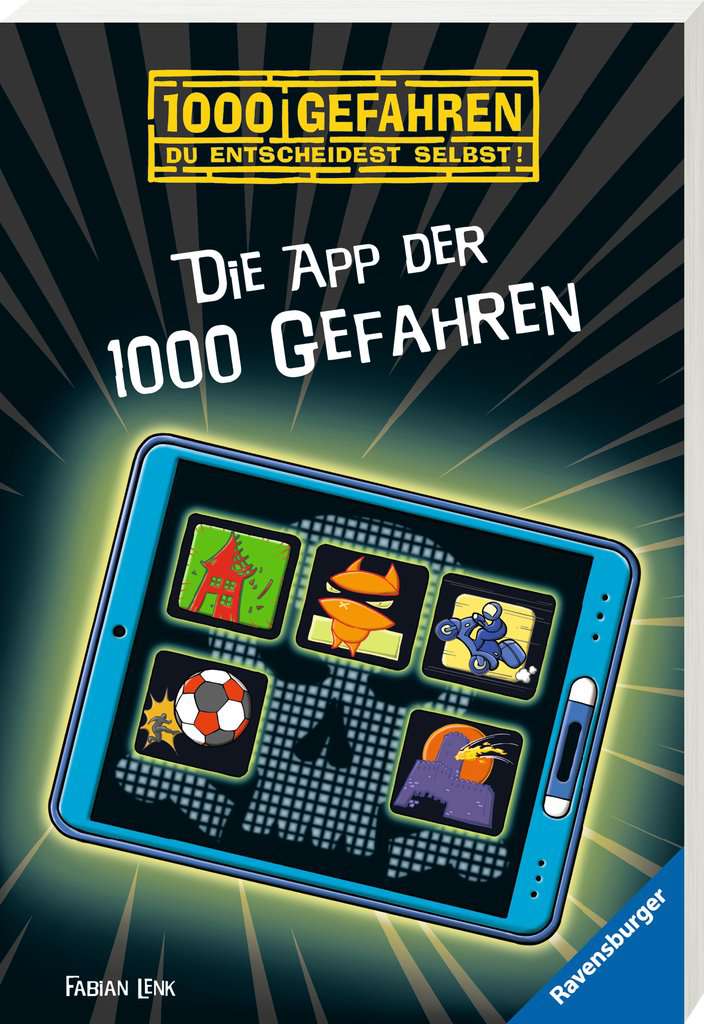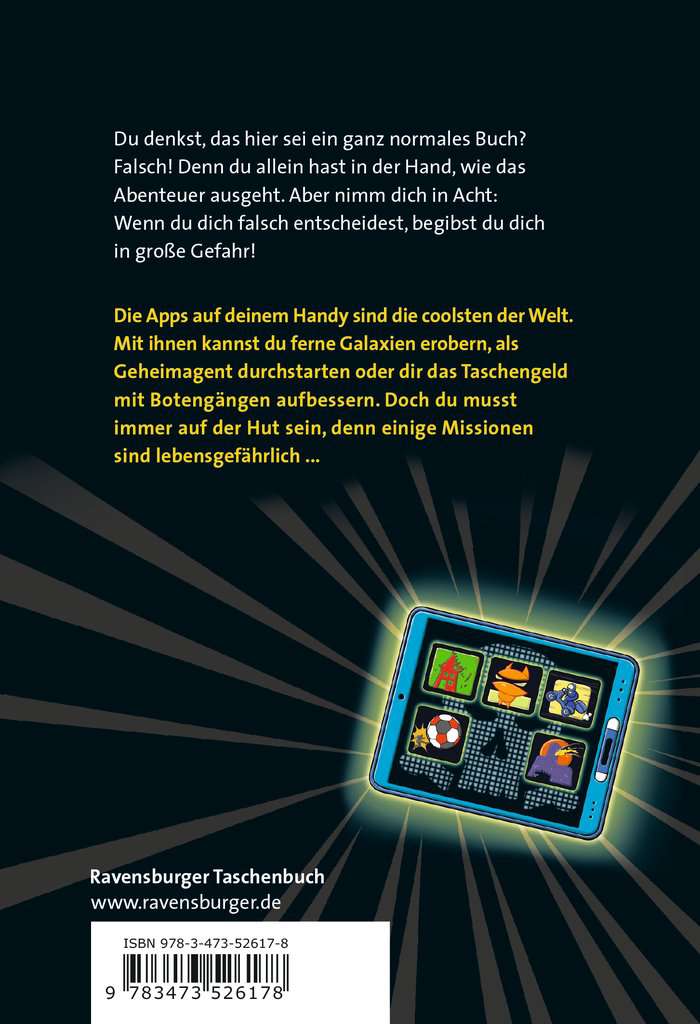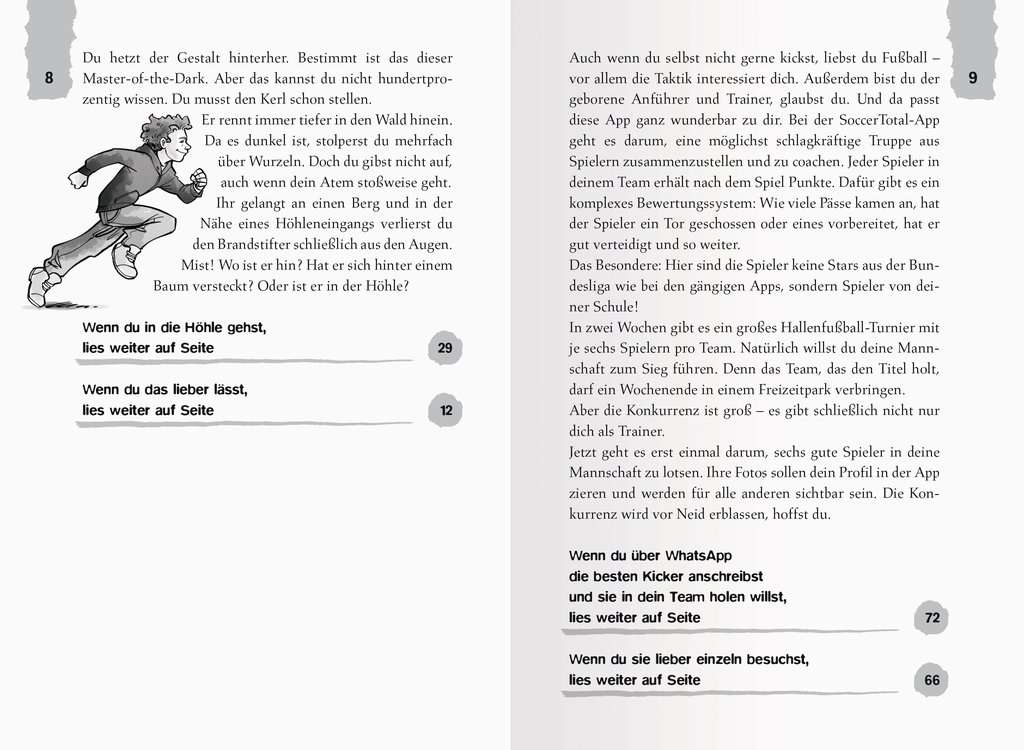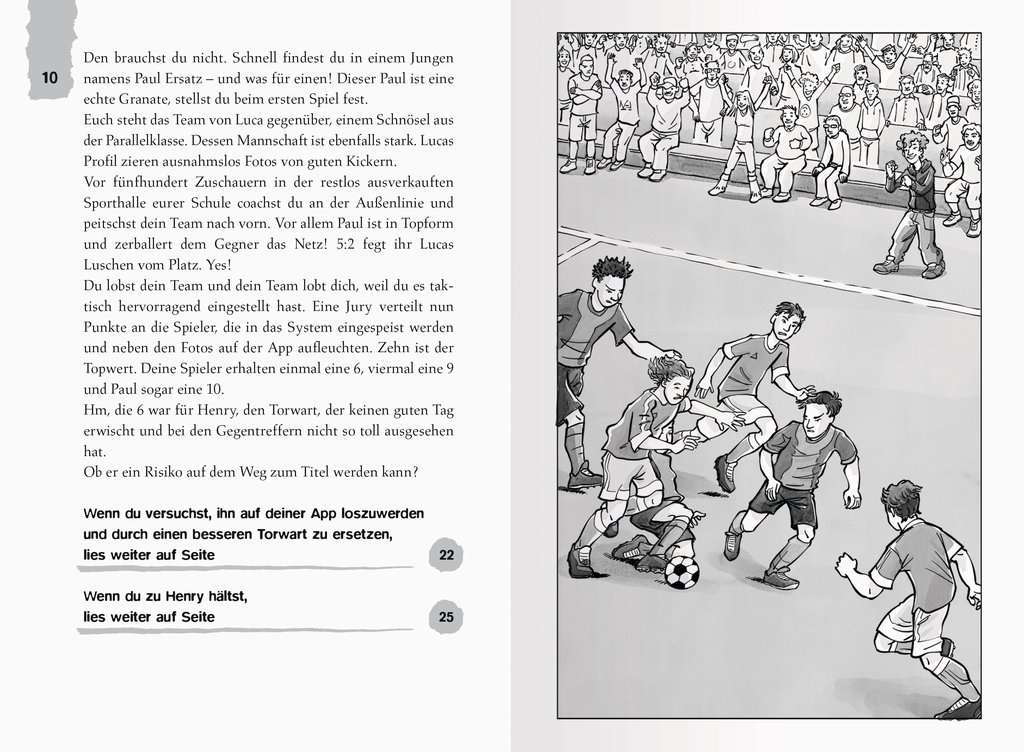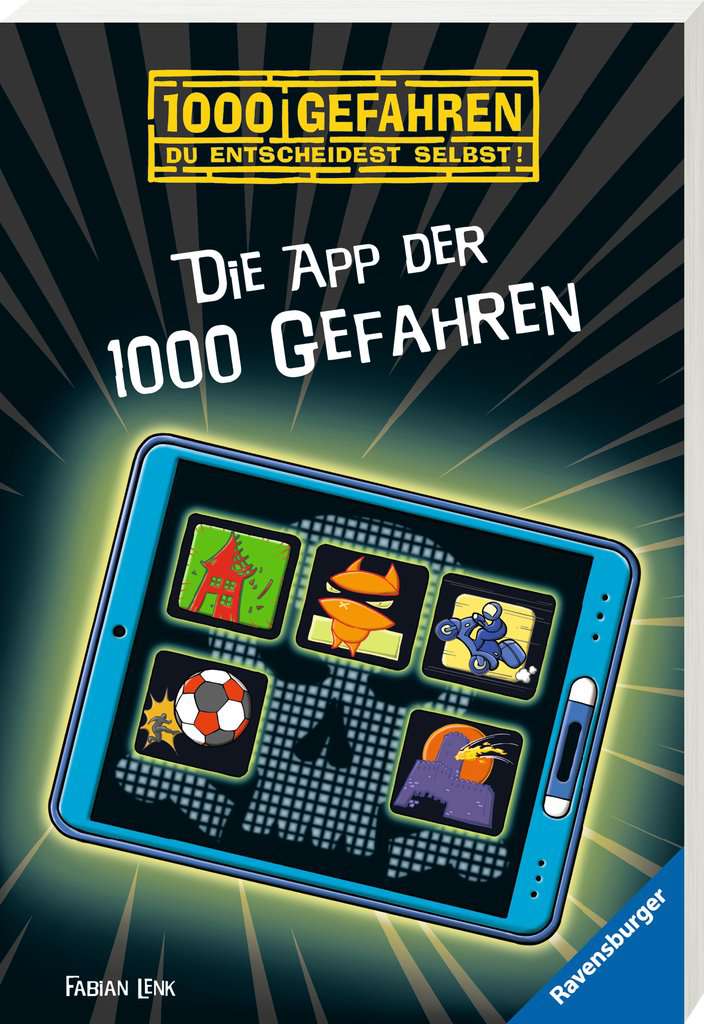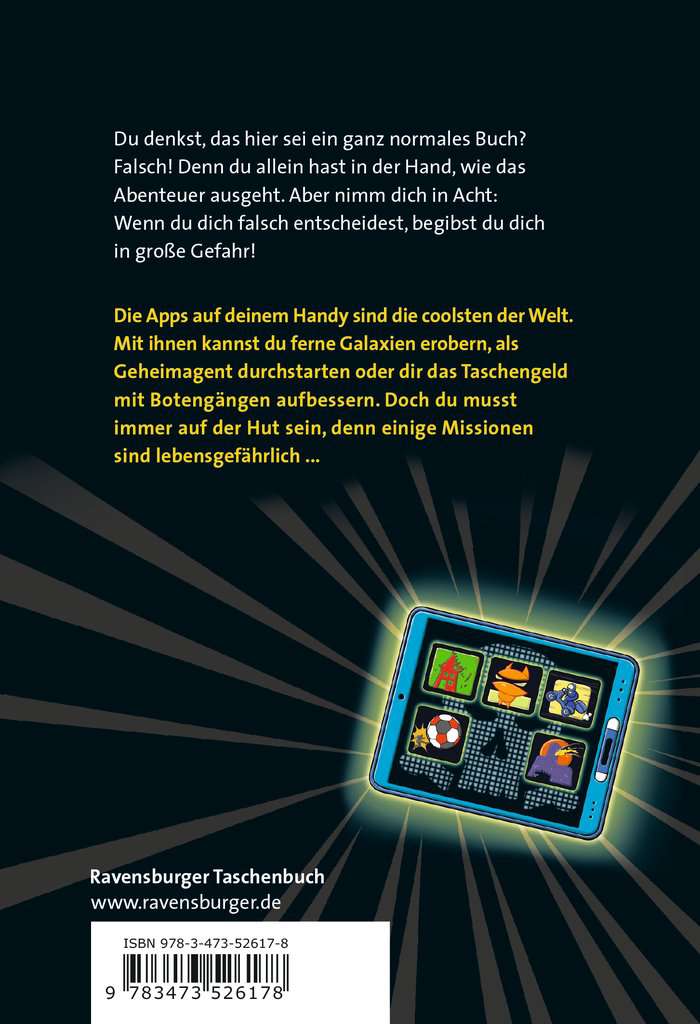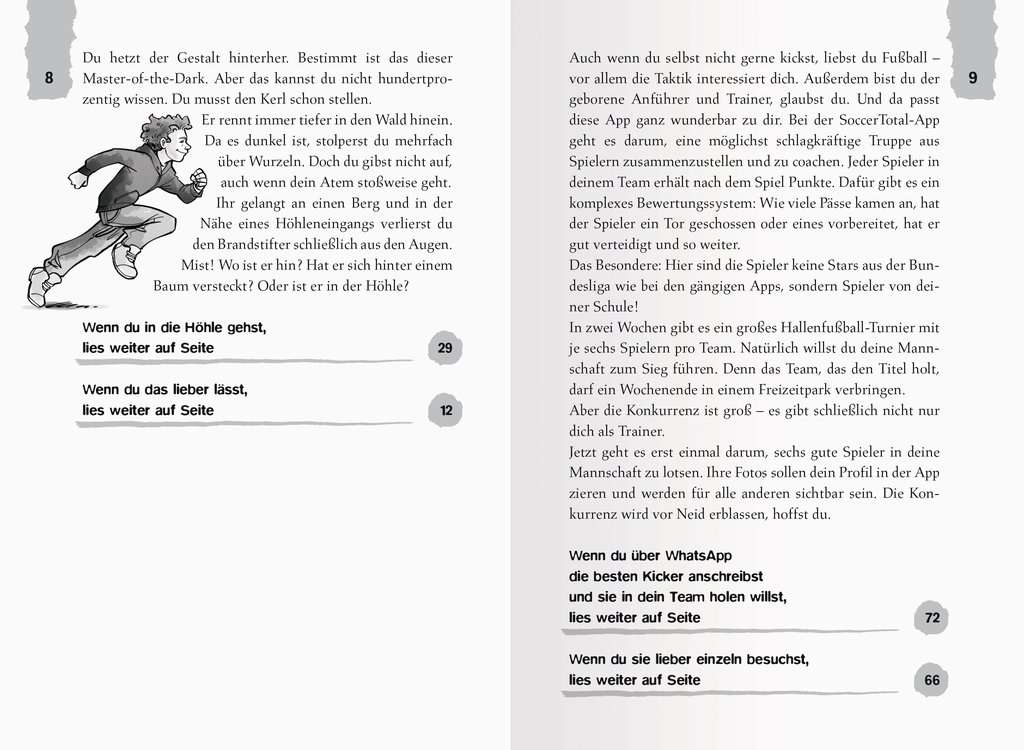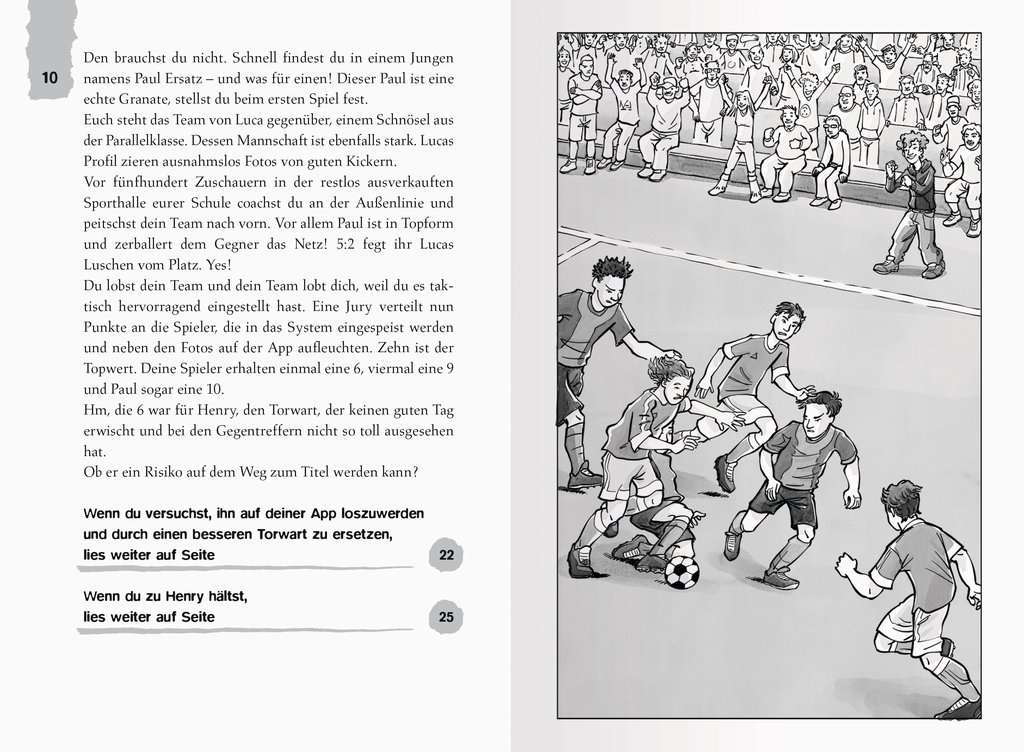 The App of a 1000 Dangers
Die App der 1000 Gefahren
View all books in the series


Interactive adventures allow the reader to determine what direction the story will take, giving kids a greater stake in the outcome

128 pp
10 years +
12,3 x 18 cm
EUR 5.99
May 2019
Softcover
978-3-473-52617-8
Content
Paddy always has his cell phone with him. He loves his amazing apps. They give him not only the possibility to transport himself into other worlds, but also to connect the real world with the virtual one. He can experience lots of different adventures:
If he plays the soccer game, for example, he takes on the role of the coach and puts together an online team of classmates, who play against other groups in the app.
But some app missions can also be deadly dangerous. Paddy's fate lies in the hands of the readers, because they decide how the story continues.
About the Series
An interactive approach to books: one title - many different stories! Because the readers themselves are the heroes in these stories, they are very likely to identify with them. The Thousand Dangers books have long been among the most successful titles in Ravensburger's program. The series will be continued with two new books every year.
The Author
Fabian Lenk was born in Salzgitter, Germany in 1963. He studied journalism and worked for various newspapers. In 1996 he published his first detective novel for adults. In the meantime he has become a seasoned mystery novel author and has published diverse mysteries for adults, historical children's mysteries as well as several volumes of mysteries to solve.
The Illustrator
Stefani Kampmann is an illustrator and graphic designer based in Berlin. "The Wave" is her first graphic novel.
Rights Sold
Hungarian