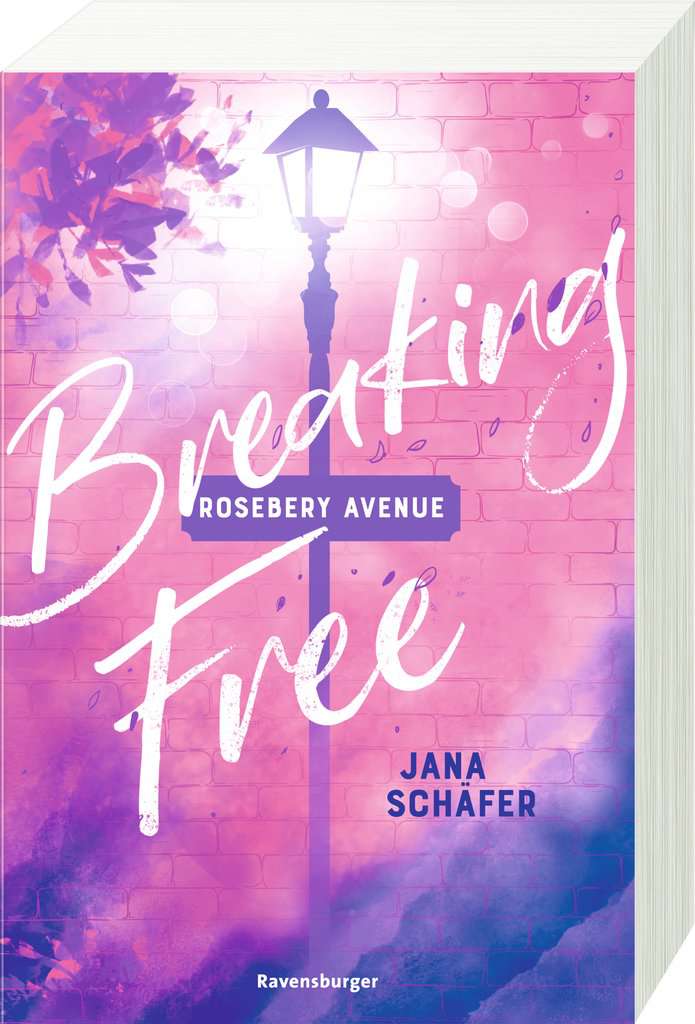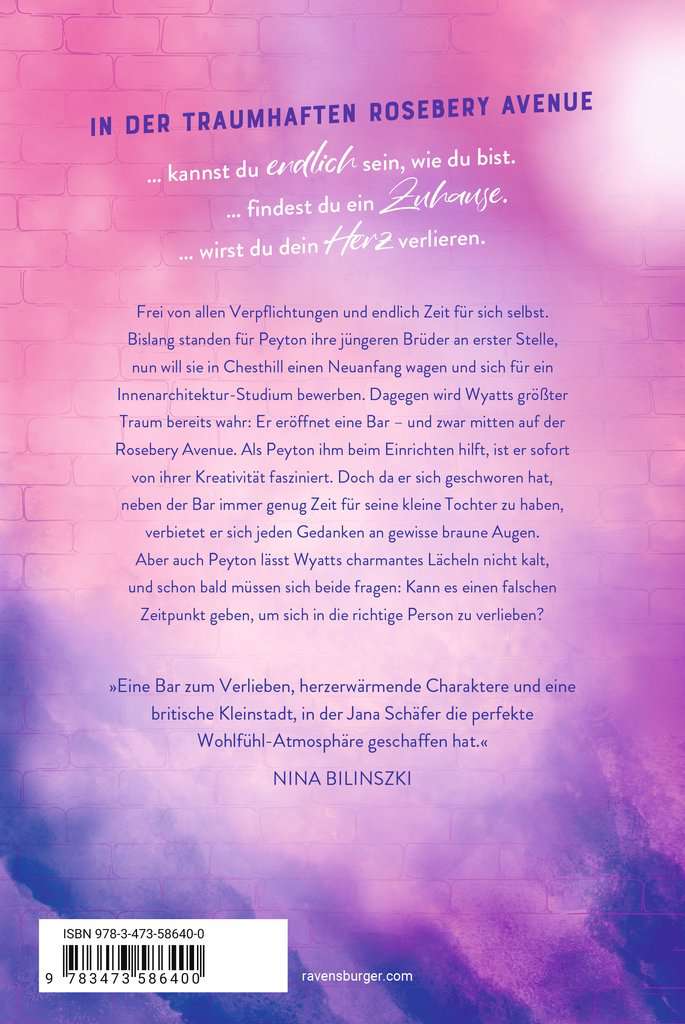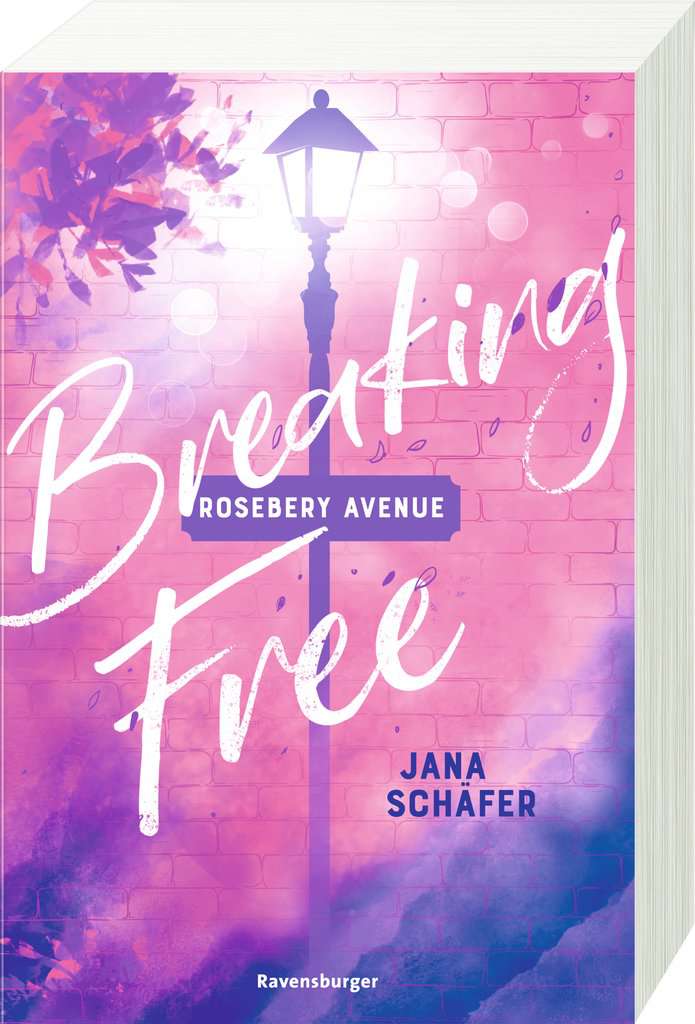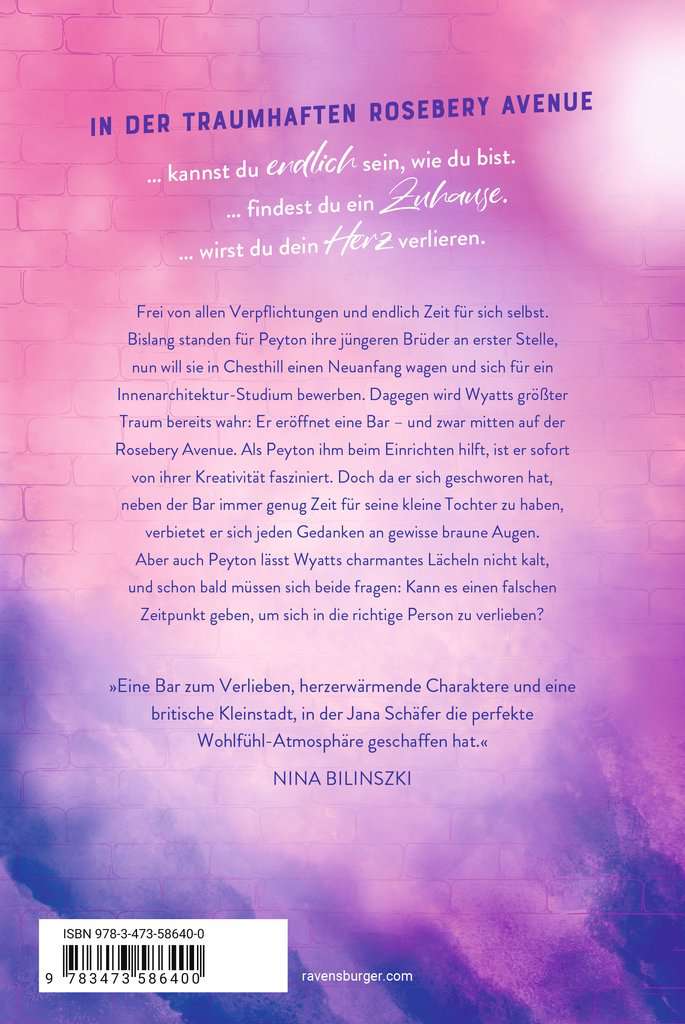 Rosebery Avenue (Vol. 2): Breaking Free
Rosebery Avenue, Band 2: Breaking Free
View all books in the series
Emotional new-adult romance


Cozy feel-good setting, a fantastic group of friends, one couple per volume: perfect for new adult readers

448 pp
16 years +
14 x 21 cm
EUR 14.99
September 2023
Softcover
978-3-473-58640-0
Content
Free from obligations, her time finally her own. Until now, Peyton has always put her younger brothers first, but now she wants to start over in Chesthill and apply to study interior design. Wyatt's biggest dream, on the other hand, is already becoming a reality: he's opening a bar – right on Rosebery Avenue. When Peyton helps him furnish it, he's immediately fascinated by her creativity. However, he has sworn that he would always have enough time for his young daughter outside of his work in the bar and won't allow himself to think about a certain pair of brown eyes. But Peyton isn't indifferent to Wyatt's charming smile either and soon they are both forced to ask themselves: can there be a wrong time to fall in love with the right person?
About the Series
On dreamy Rosebery Avenue … you can finally be who you are. … you will find a home. … you will lose your heart.
The Author
Jana Schäfer was born in 1995. After graduating from high school, she spent a year in Scotland where she fell in love with the rugged Highlands. Ever since she was a teenager, she has loved nothing more than reading and writing – especially love stories and fantasy novels that transport you into other worlds. Her favourite way to spend her time is in front of her laptop with a coffee, disappearing into her stories which often deal with blows of fate and powerful emotions.