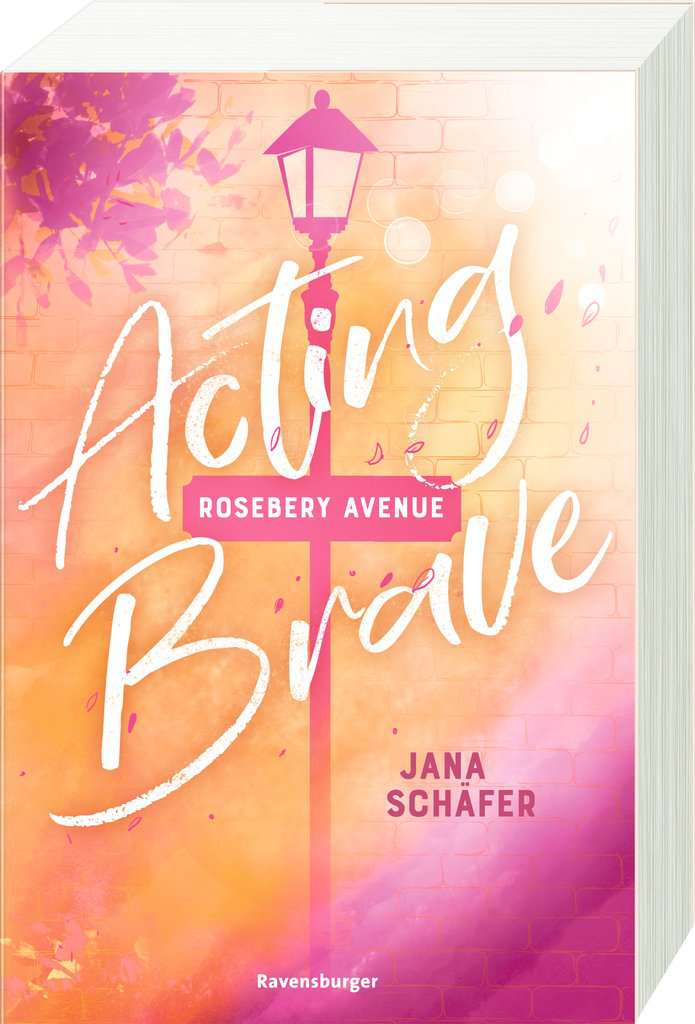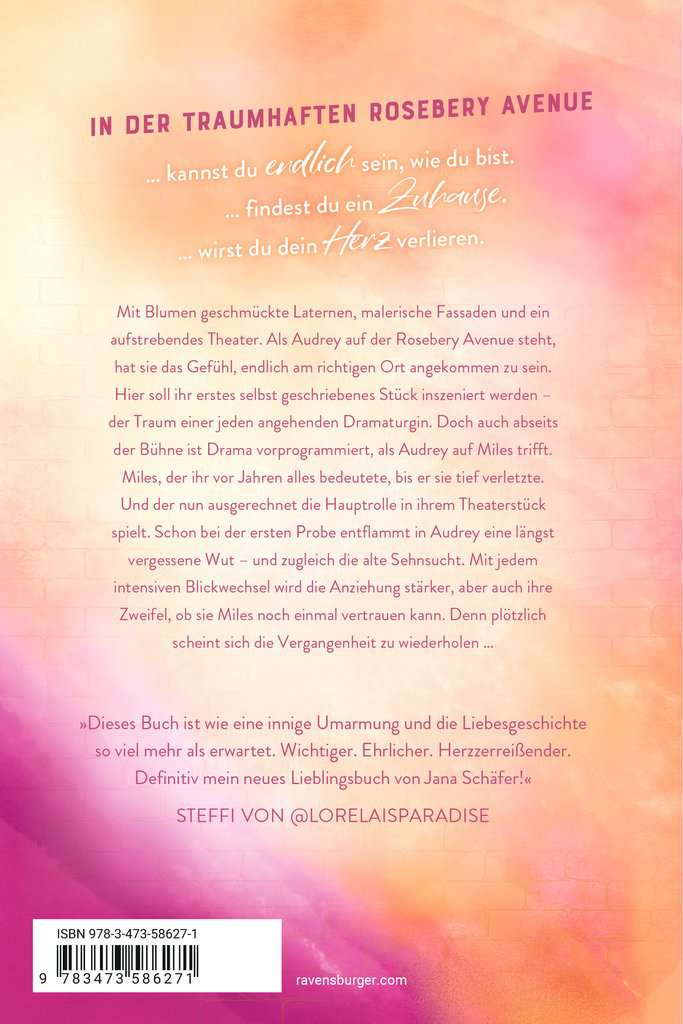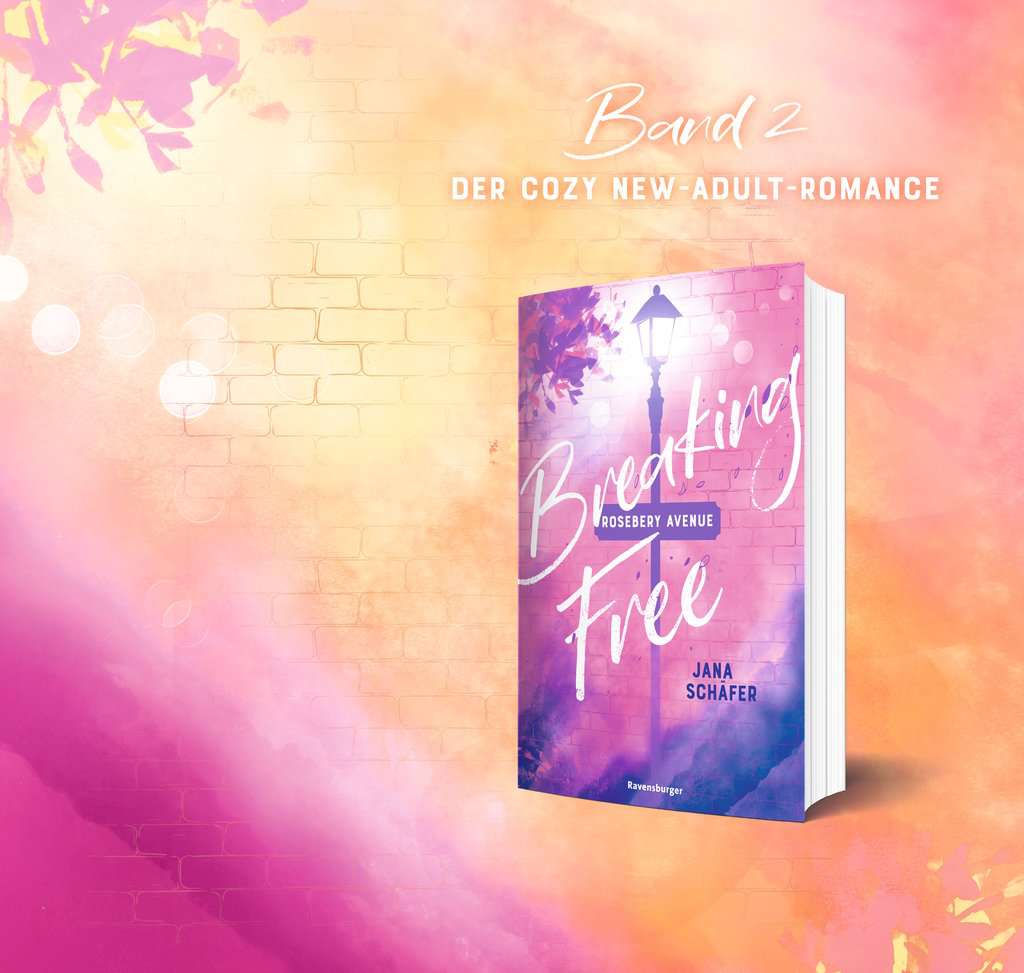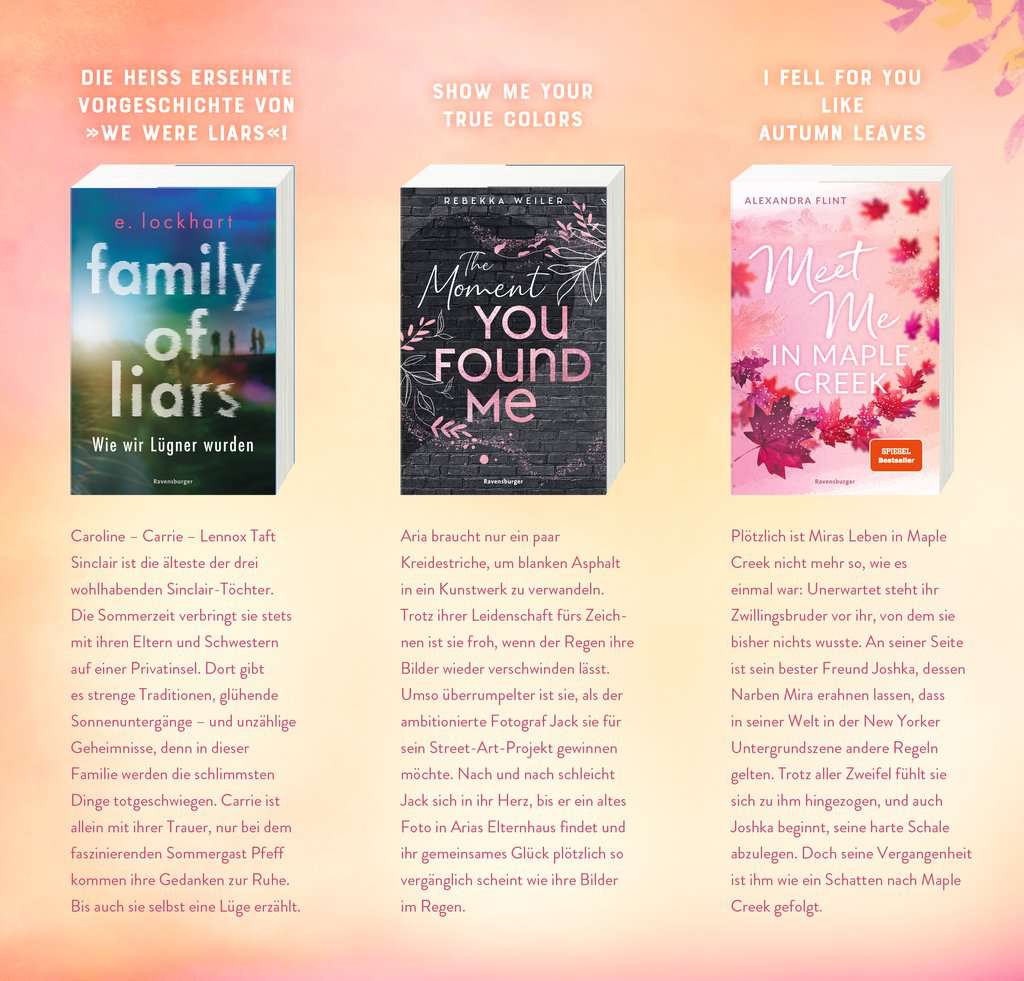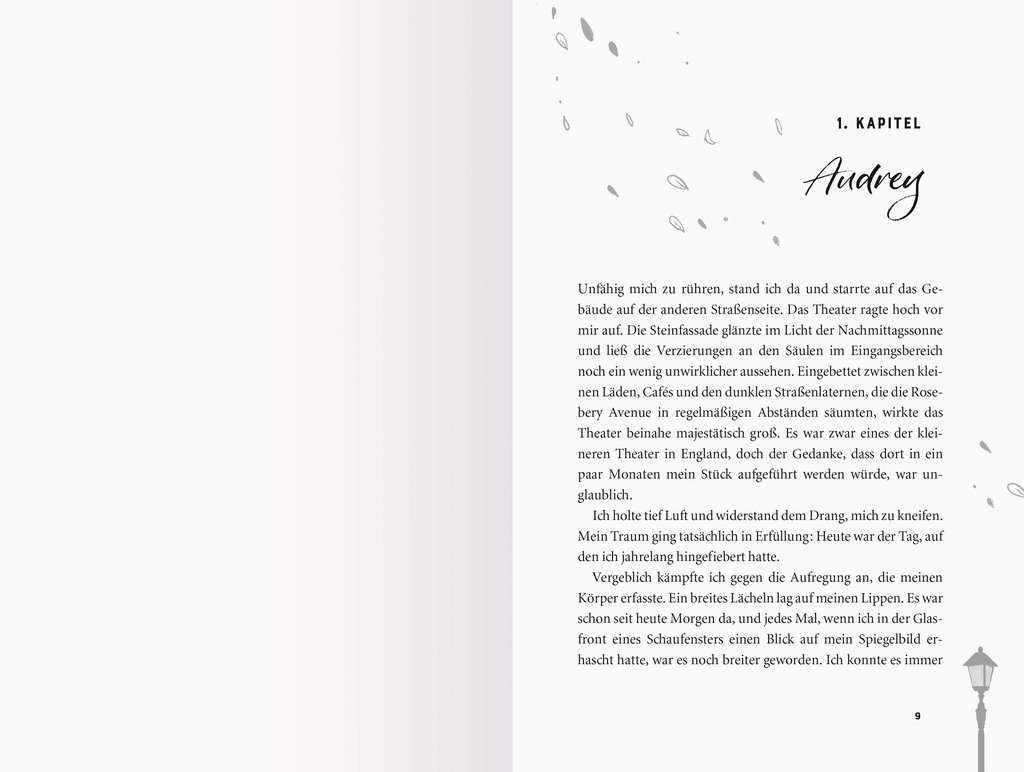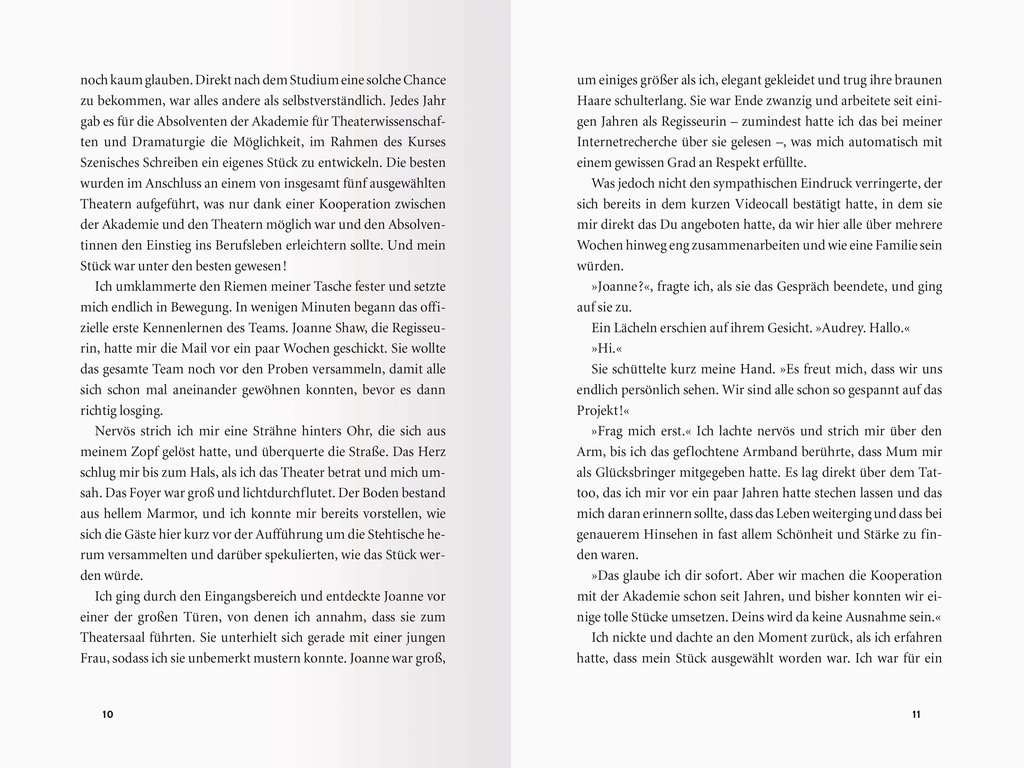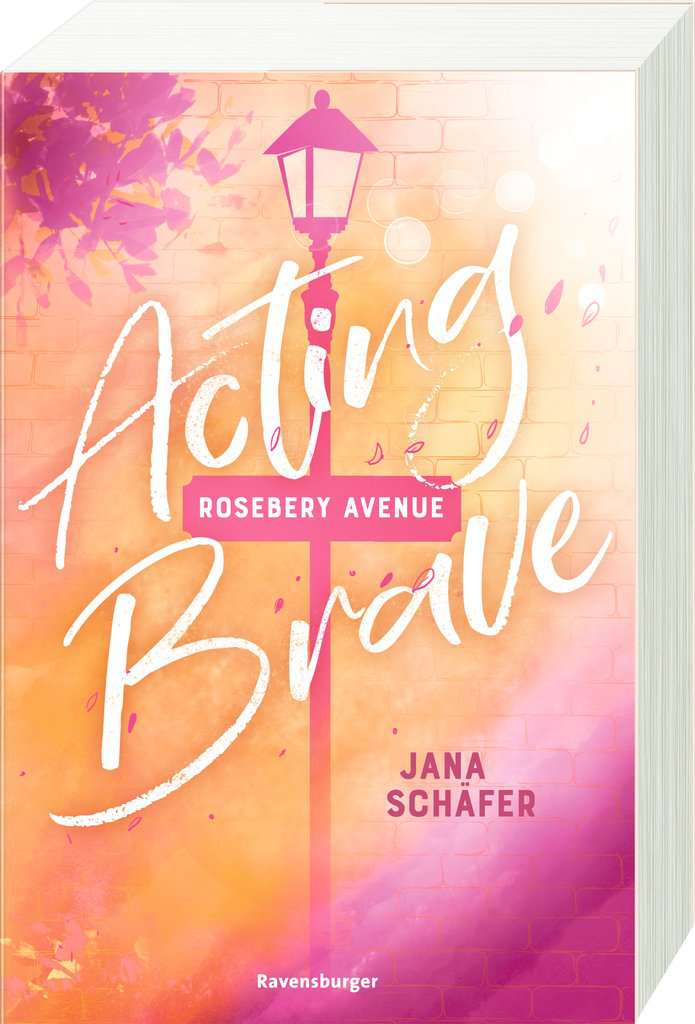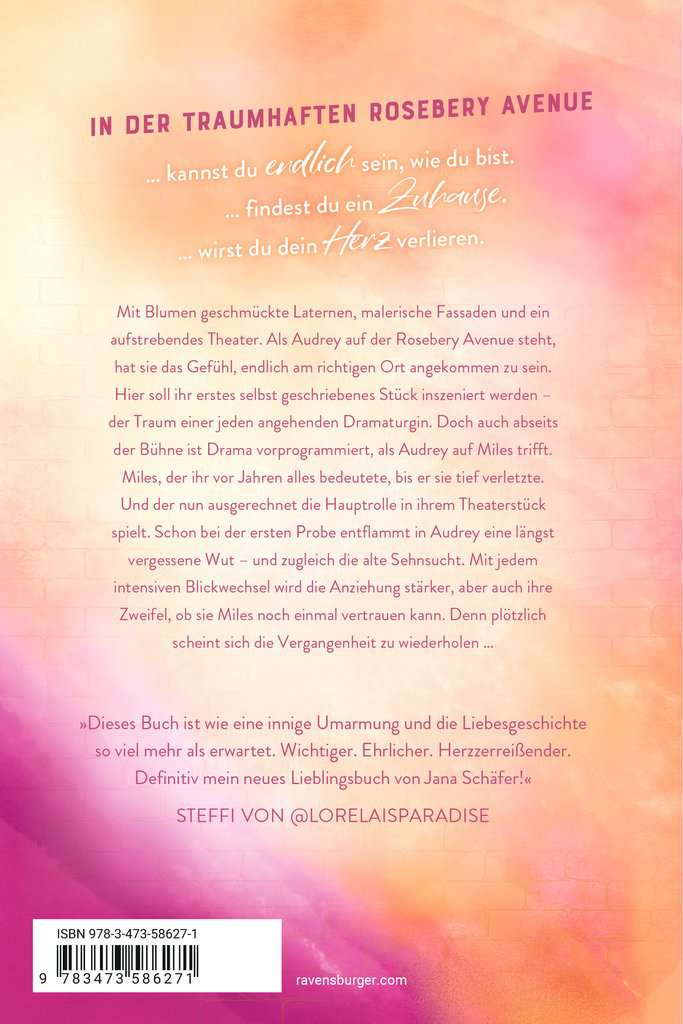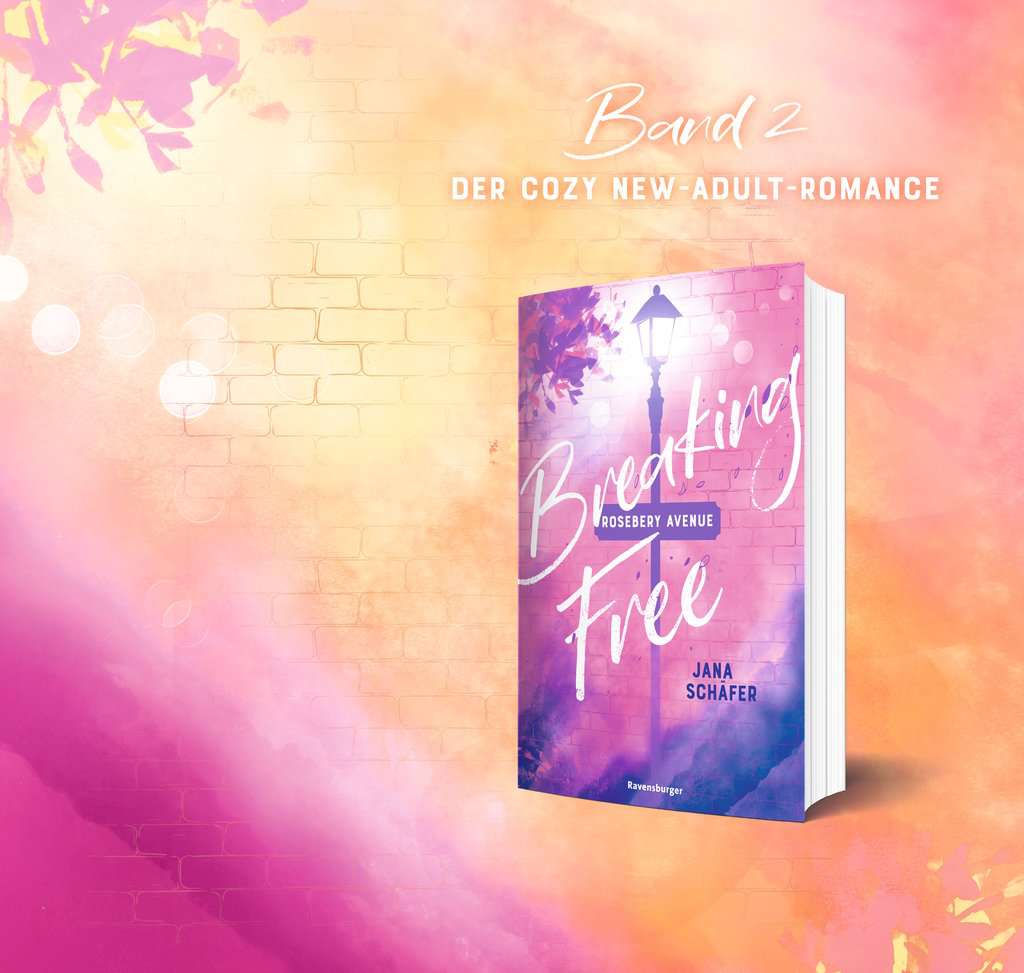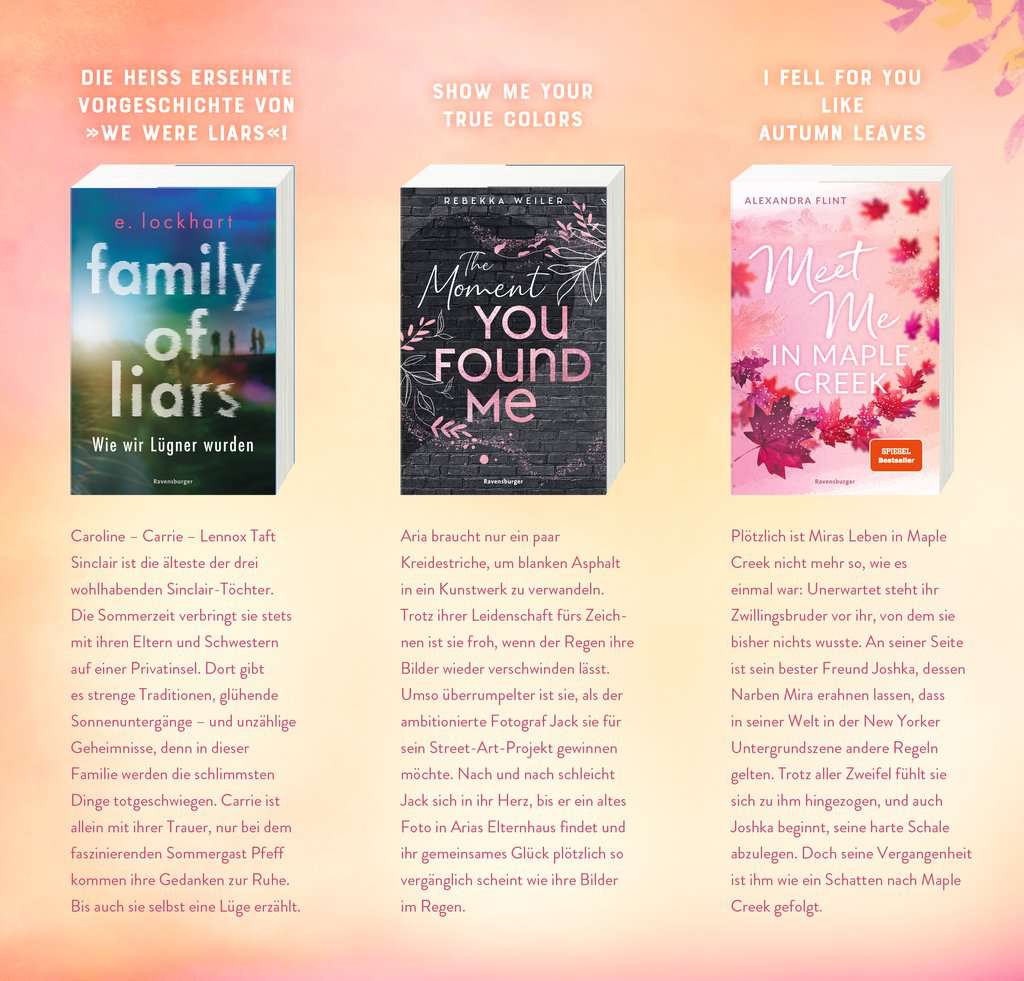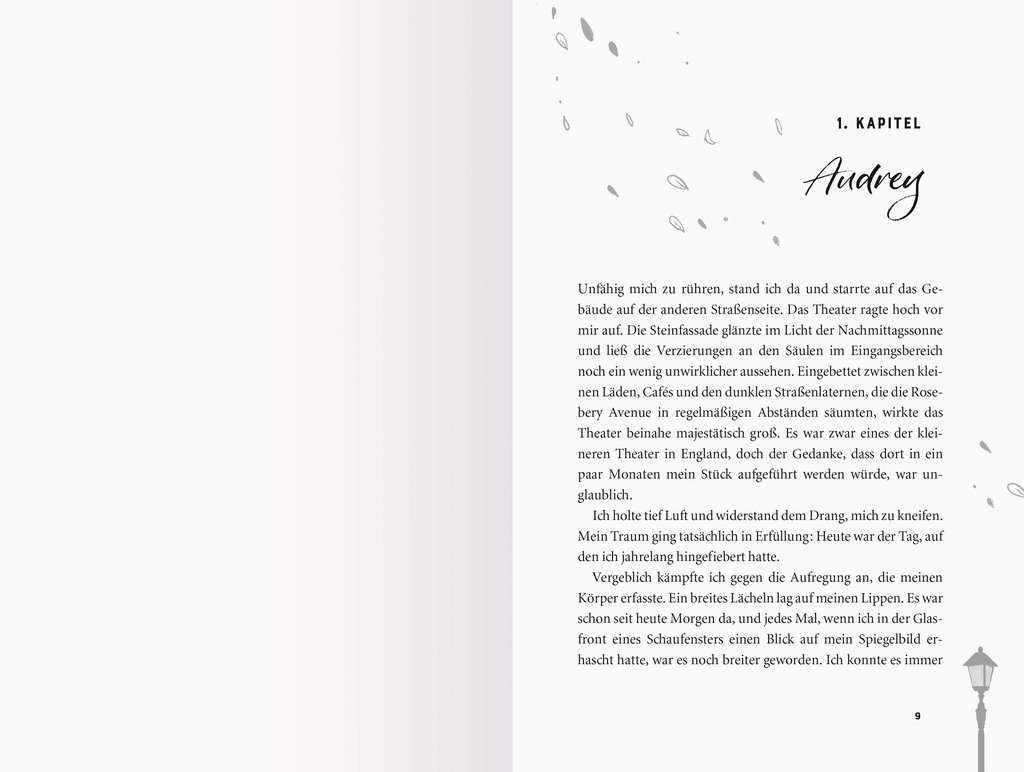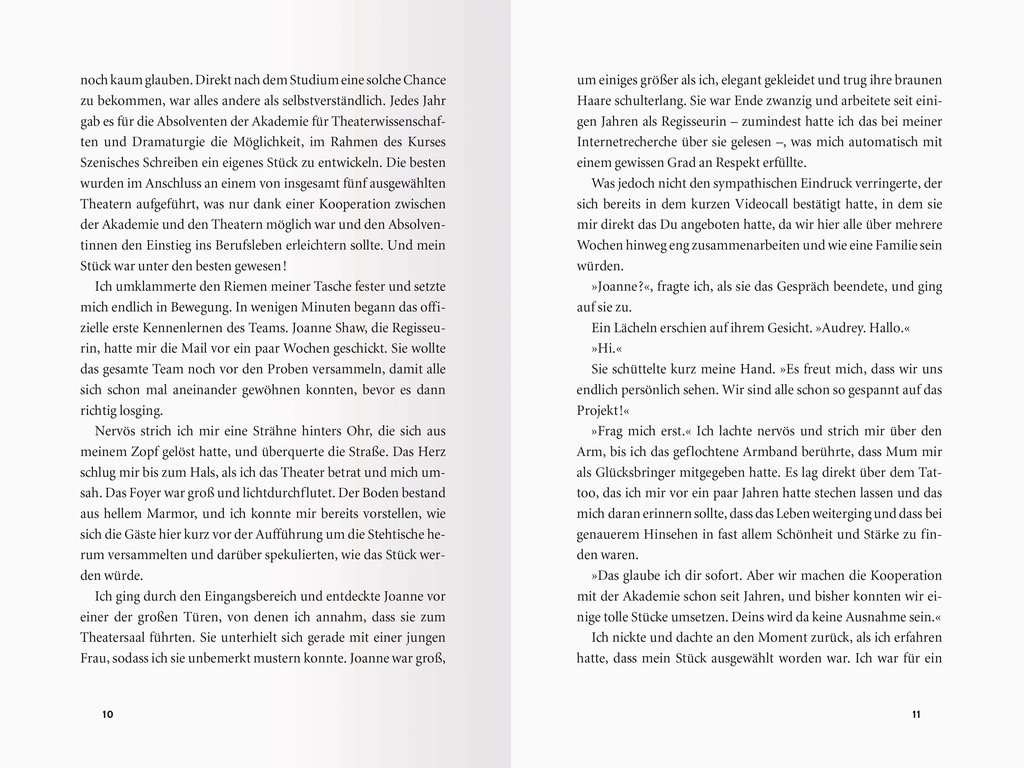 Rosebery Avenue (Vol. 1): Acting Brave
Rosebery Avenue, Band 1: Acting Brave
View all books in the series
Drama is on the cards: When the man who broke your heart suddenly gets the leading role in your play


Emotional new-adult romance

448 pp
16 years +
14 x 21 cm
EUR 14.99
January 2023
Softcover
978-3-473-58627-1
Content
Audrey's biggest dream is coming true: As part of her dramaturgy studies, her graduation play will be staged in cooperation with a theatre in Chesthill. When she arrives in town, she feels almost magically attracted to Rosebery Avenue – the street where York's cultural life is pulsating and the theatre is located. A nervous Audrey is just meeting the actors and the rest of the team when a familiar face enters the room. It's Miles. The same Miles who not only broke her heart four years ago but also abandoned her when she needed him most. She is shocked to learn that he of all people will play the lead in her play and her perfect start in the theatre world seems shattered. Nevertheless, their mutual attraction gets stronger and stronger, as do her doubts about whether she can trust him – because the past appears to repeat itself.
About the Series
On dreamy Rosebery Avenue … you can finally be who you are. … you will find a home. … you will lose your heart.
The Author
Jana Schäfer was born in 1995. After graduating from high school, she spent a year in Scotland where she fell in love with the rugged Highlands. Ever since she was a teenager, she has loved nothing more than reading and writing – especially love stories and fantasy novels that transport you into other worlds. Her favourite way to spend her time is in front of her laptop with a coffee, disappearing into her stories which often deal with blows of fate and powerful emotions.