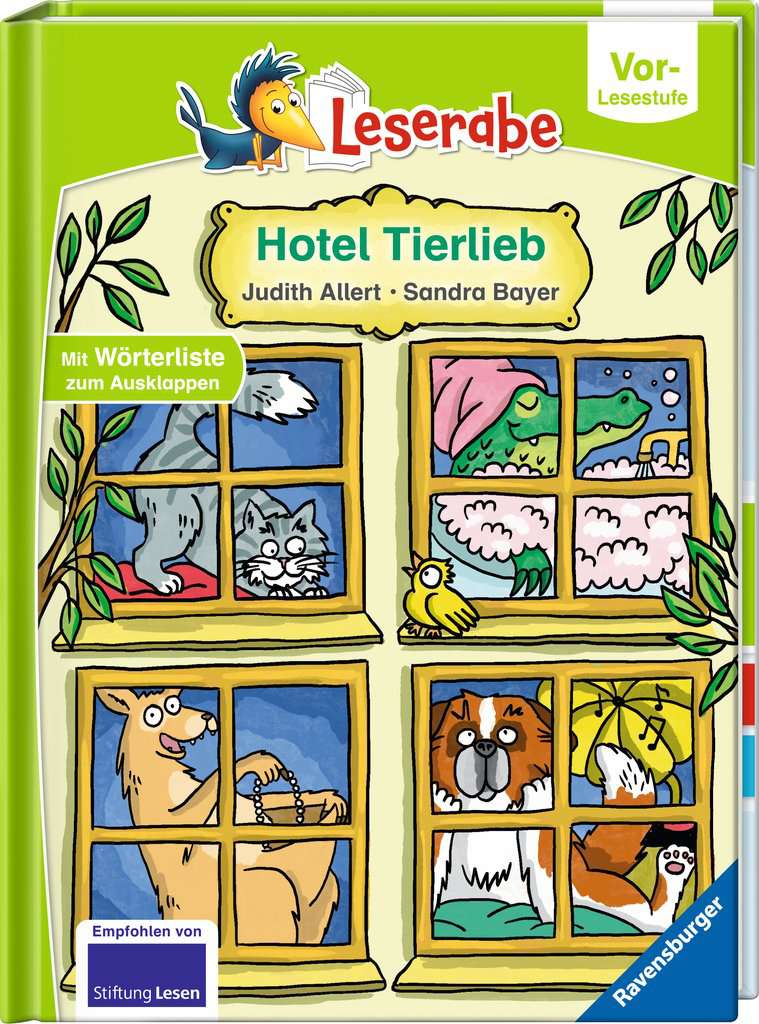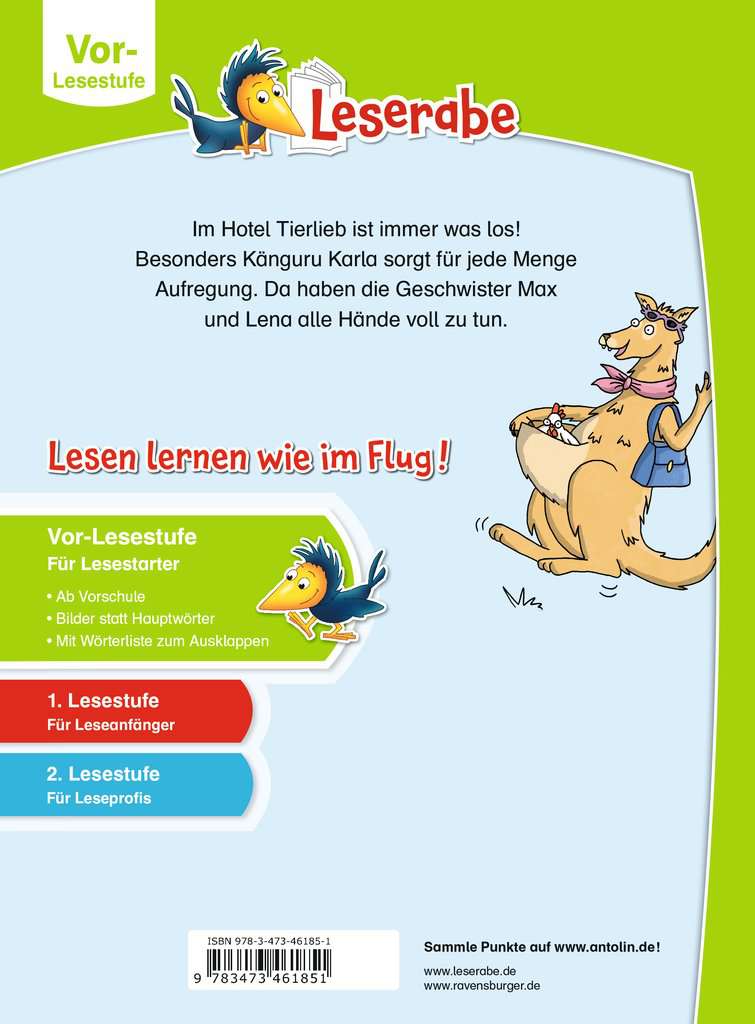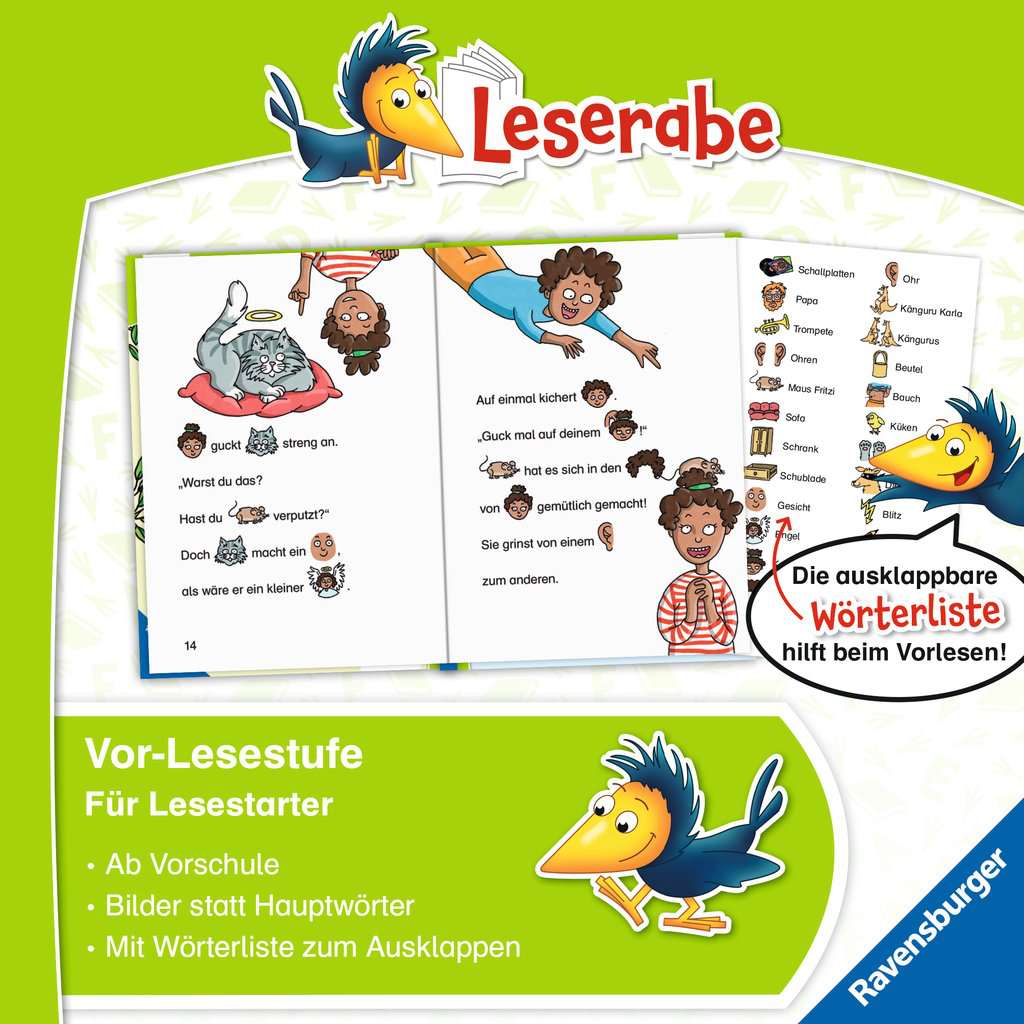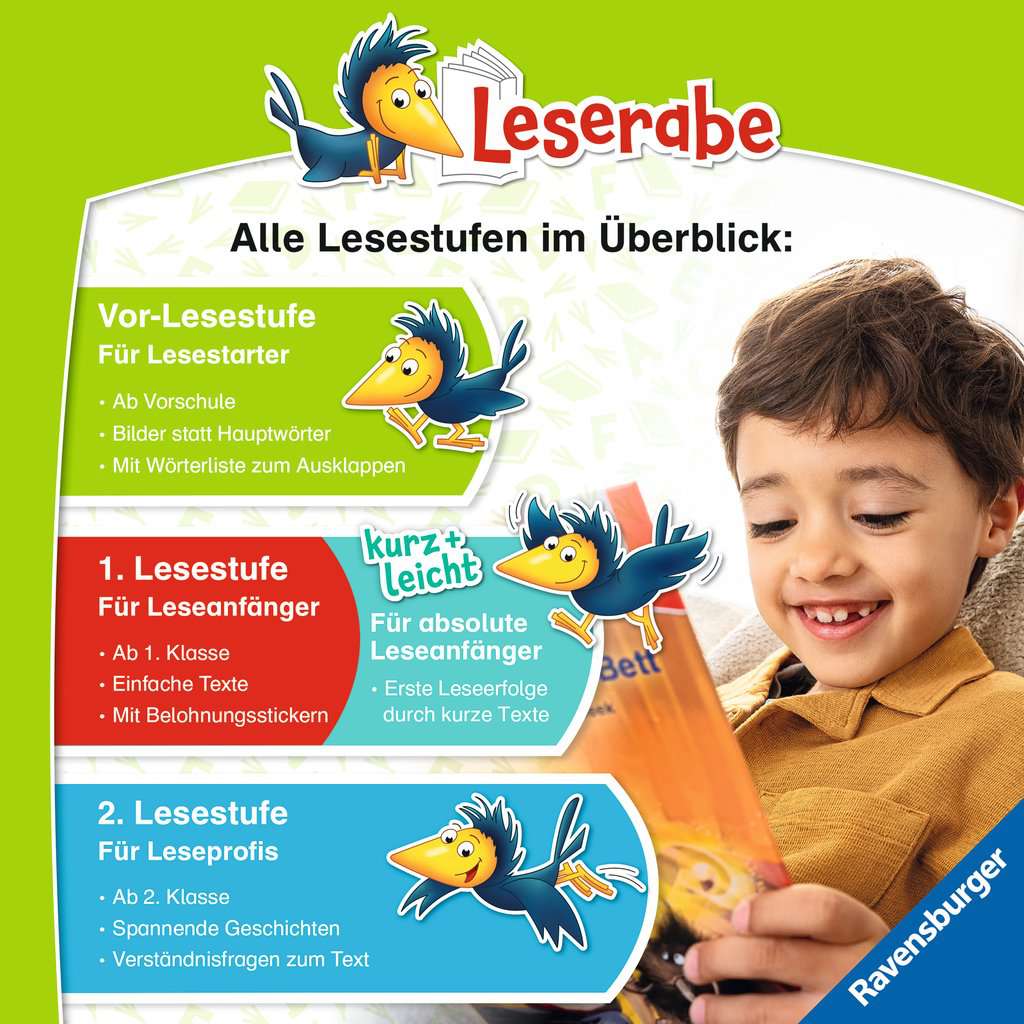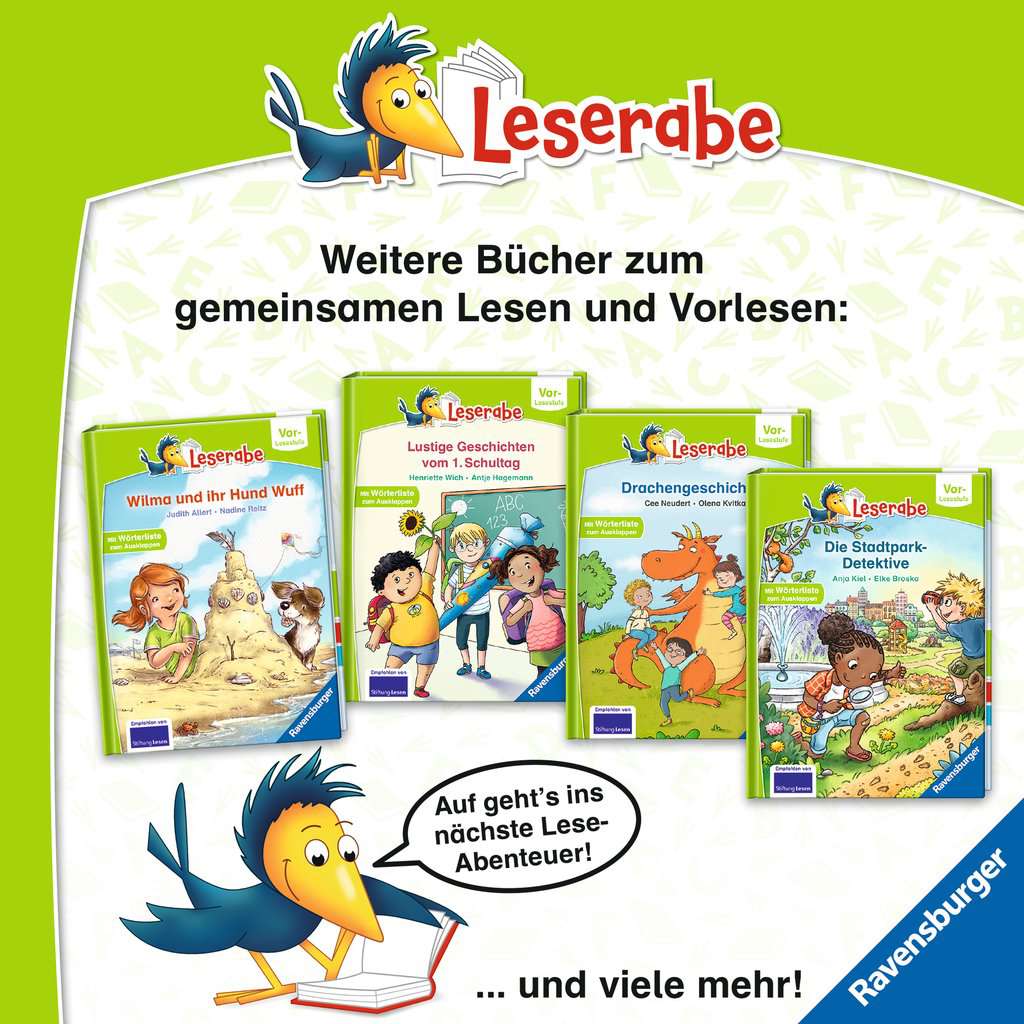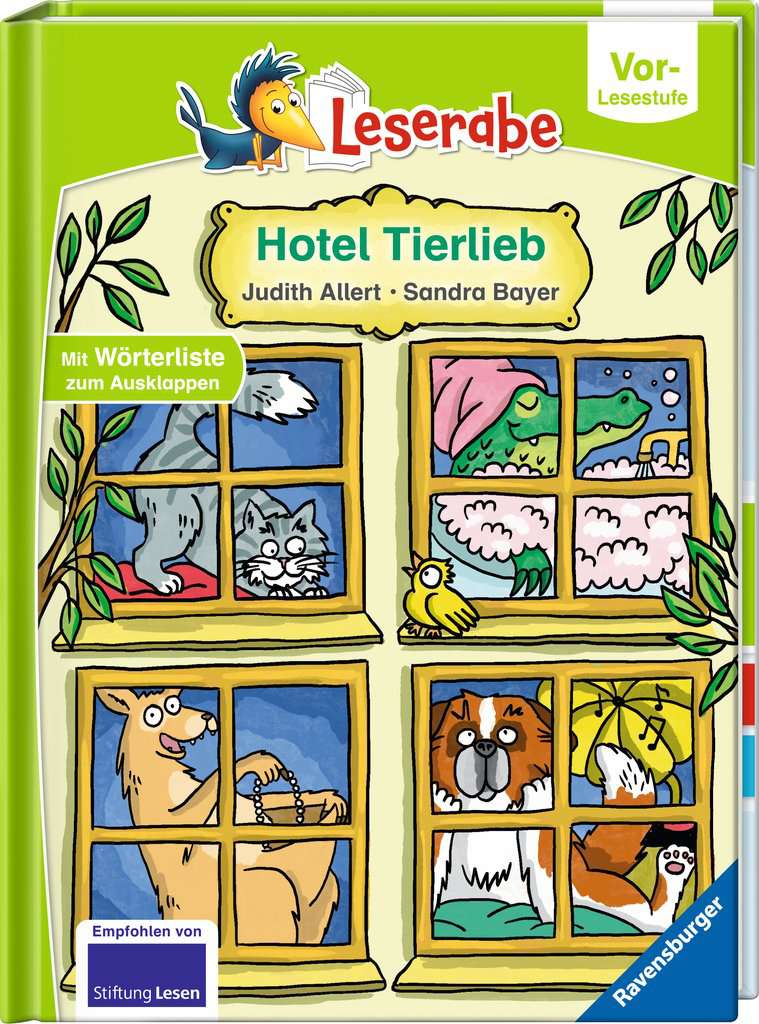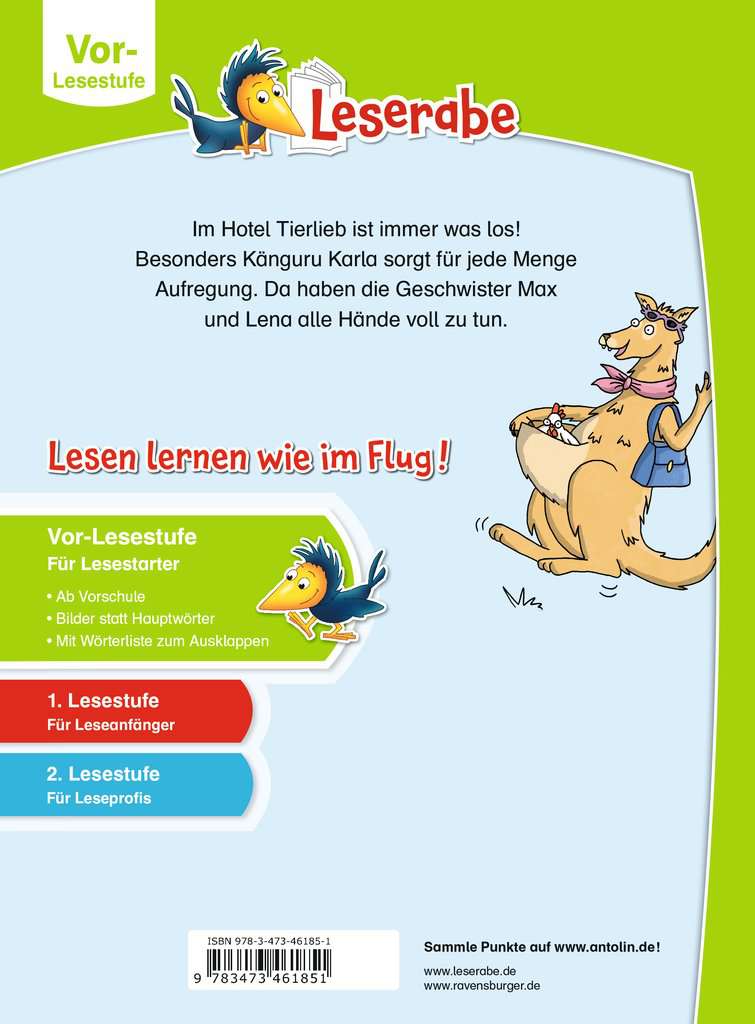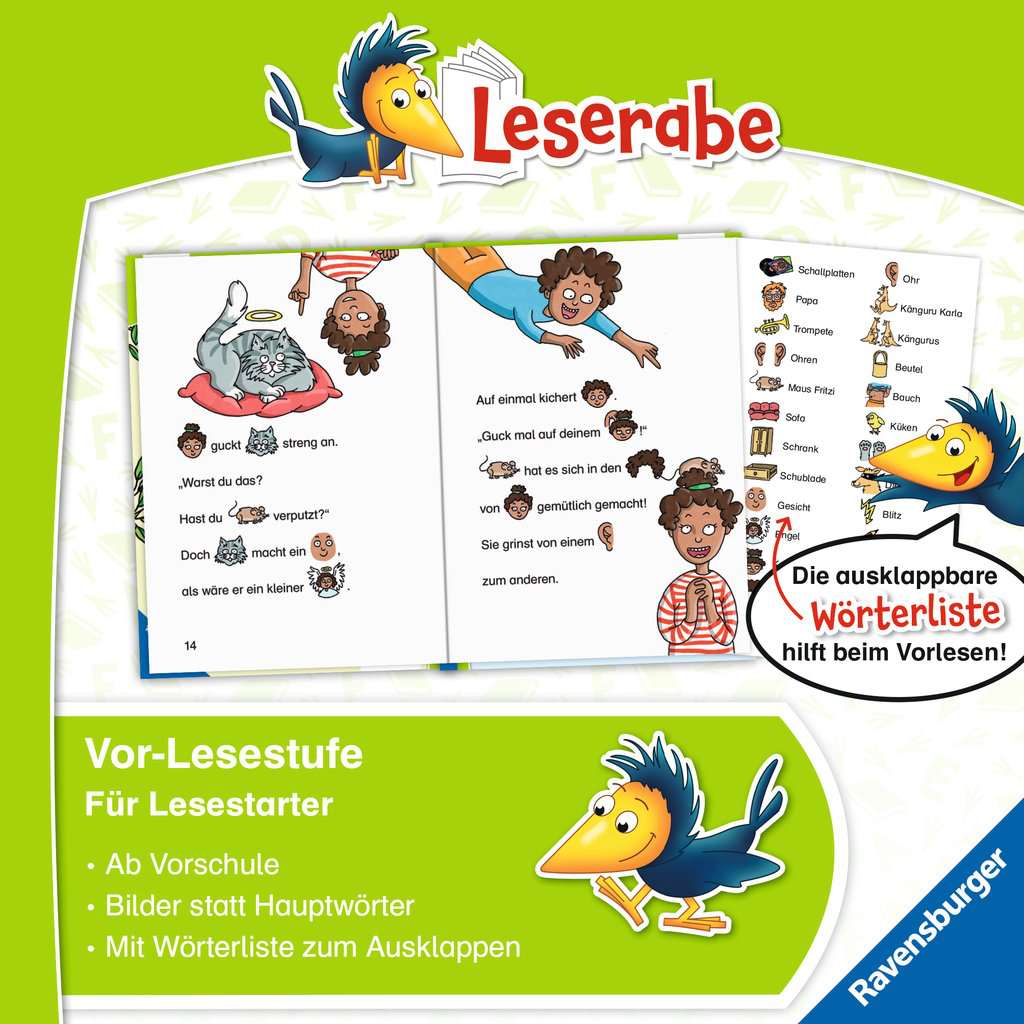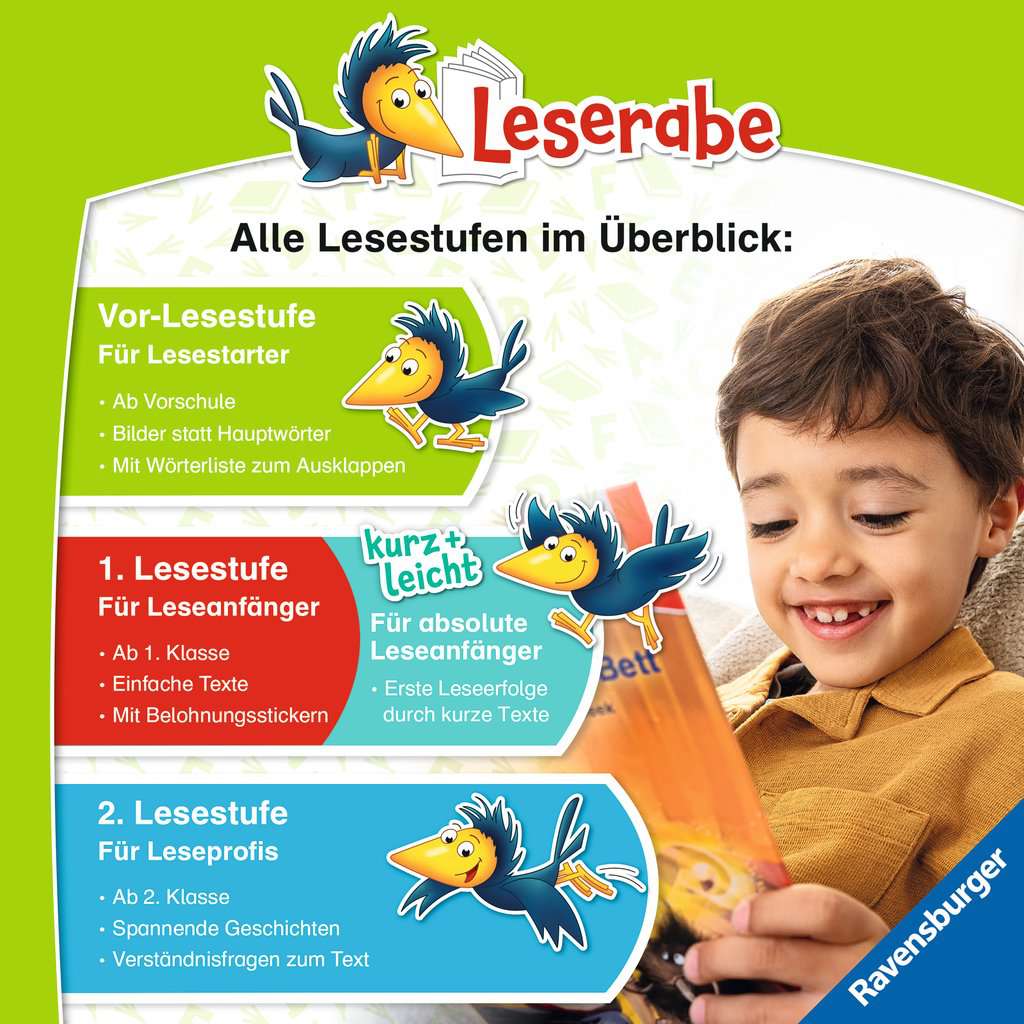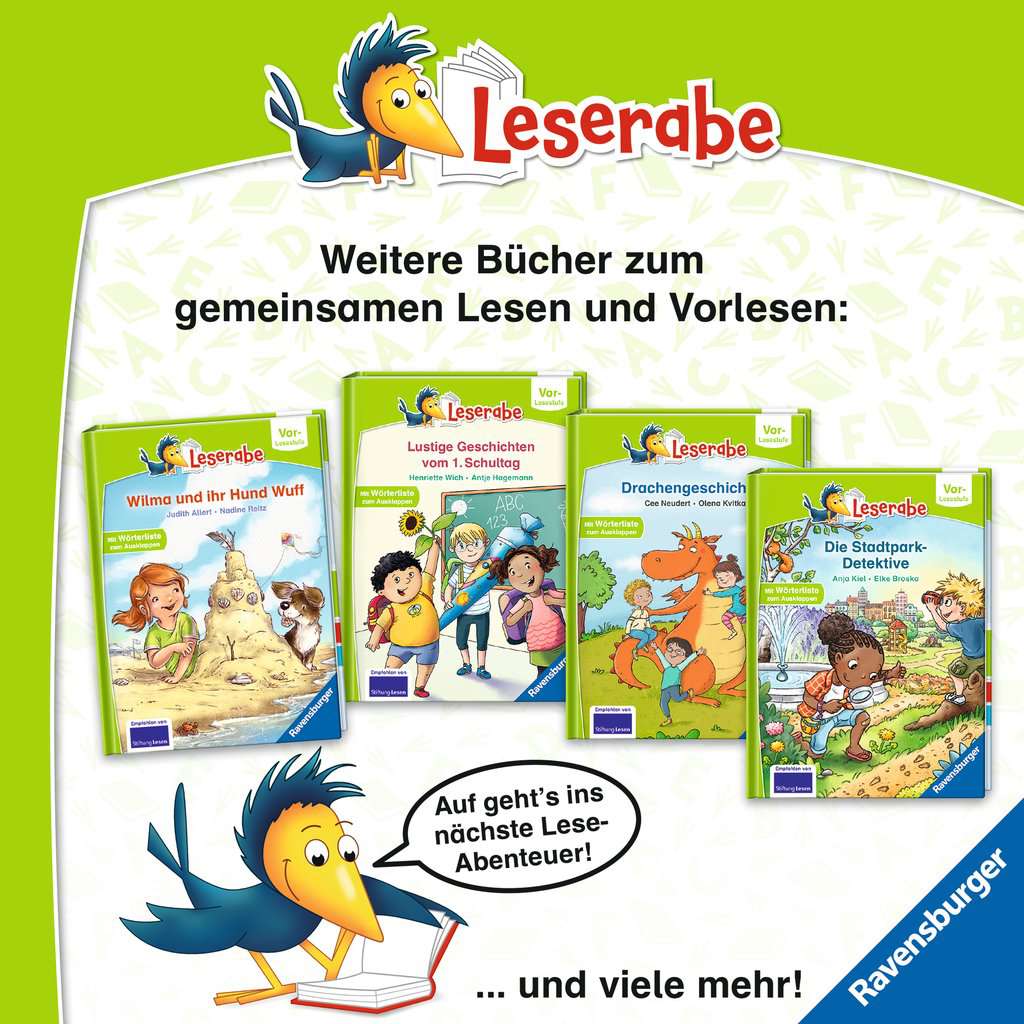 Reading Raven – Pre-Reading Level: The Animal Hotel
Leserabe - Vor-Lesestufe: Hotel Tierlieb
View all books in the series


Pre-school and up

Pictures replace nouns

With fold-out word list

48 pp
5 years +
17,6 x 24 cm
EUR 8.99
November 2021
Hardcover
978-3-473-46185-1
• With fold-out pages.
Content
Max, Lena and their parents live in a very special hotel: their guests at the Animal Hotel are animals, not humans. Klaus the Crocodile, for example, or Henni the Chicken, Caruso the Cat and Bruno the St Bernard. On top of that, a thieving kangaroo named Karla keeps causing havoc. Siblings Max and Lena certainly have their hands full with all this hubbub!
About the Series
Many children start showing an interest in exploring letters and reading as early as kindergarten. That's exactly what we've developed our pre-reading level for. It allows children 5 years and over to make first reading experiences together with their parents. Nouns are replaced with images, making it easy to involve children in the reading process.
The Author
Judith Allert was born in 1982 and studied modern German literature in Bayreuth, where she also published her first children's books. In 2009 she completed her master's thesis on the topic of fantasy writing for children and teens, and she has been a freelance author ever since. Today the author lives on an old farm with her husband, dogs, cats, horses, hens, and wooly pigs.