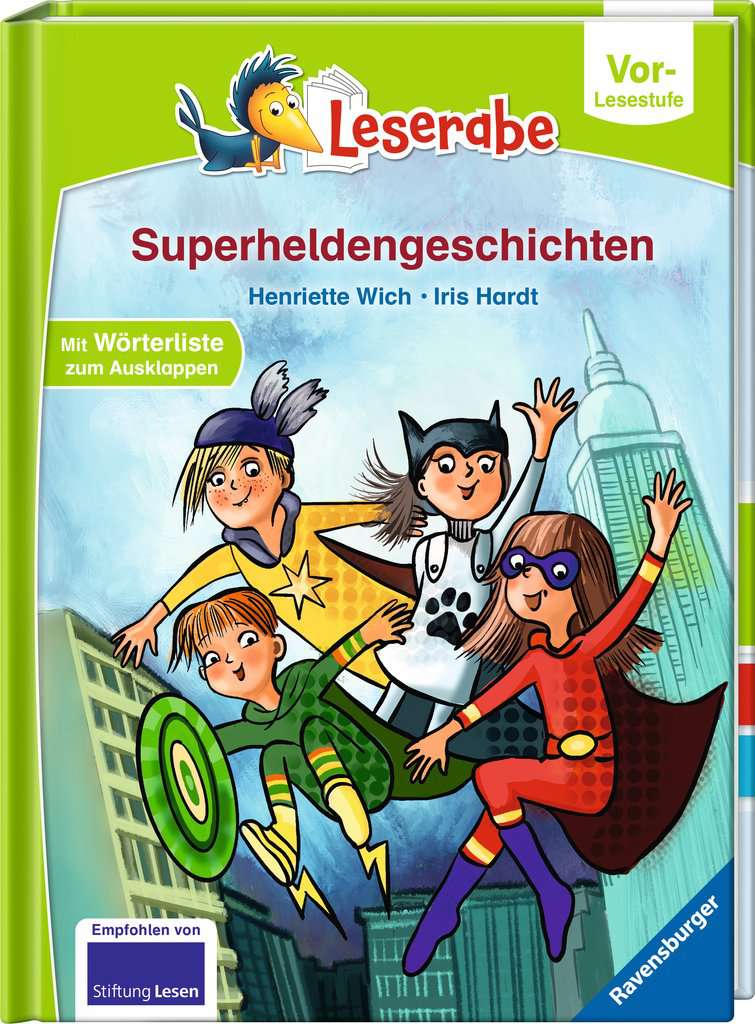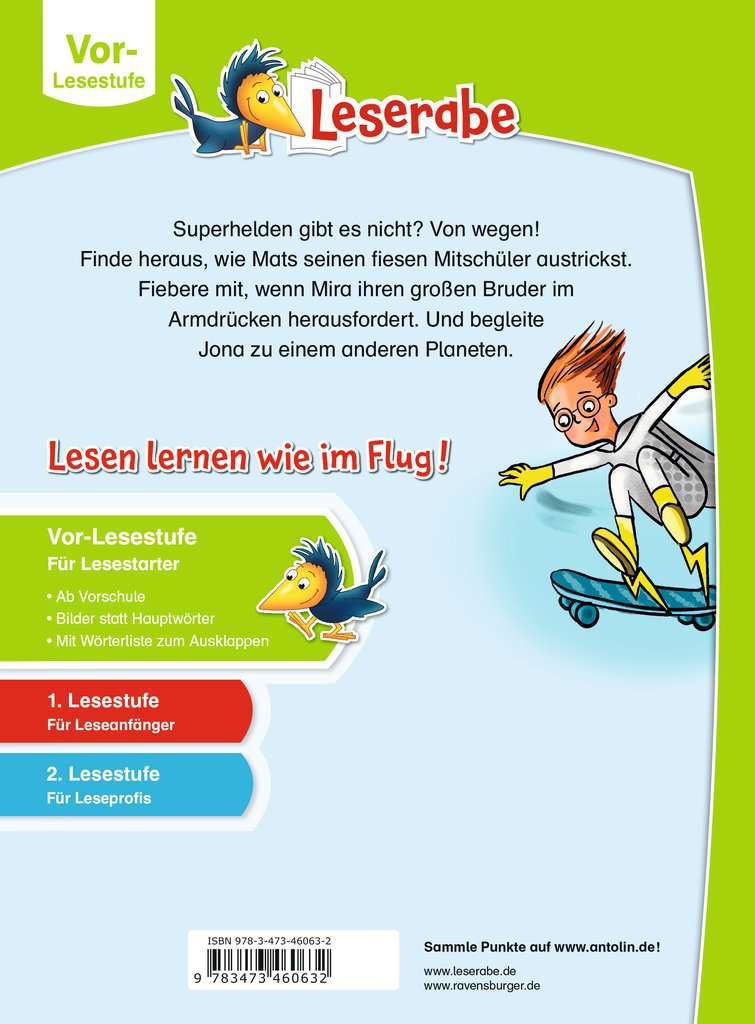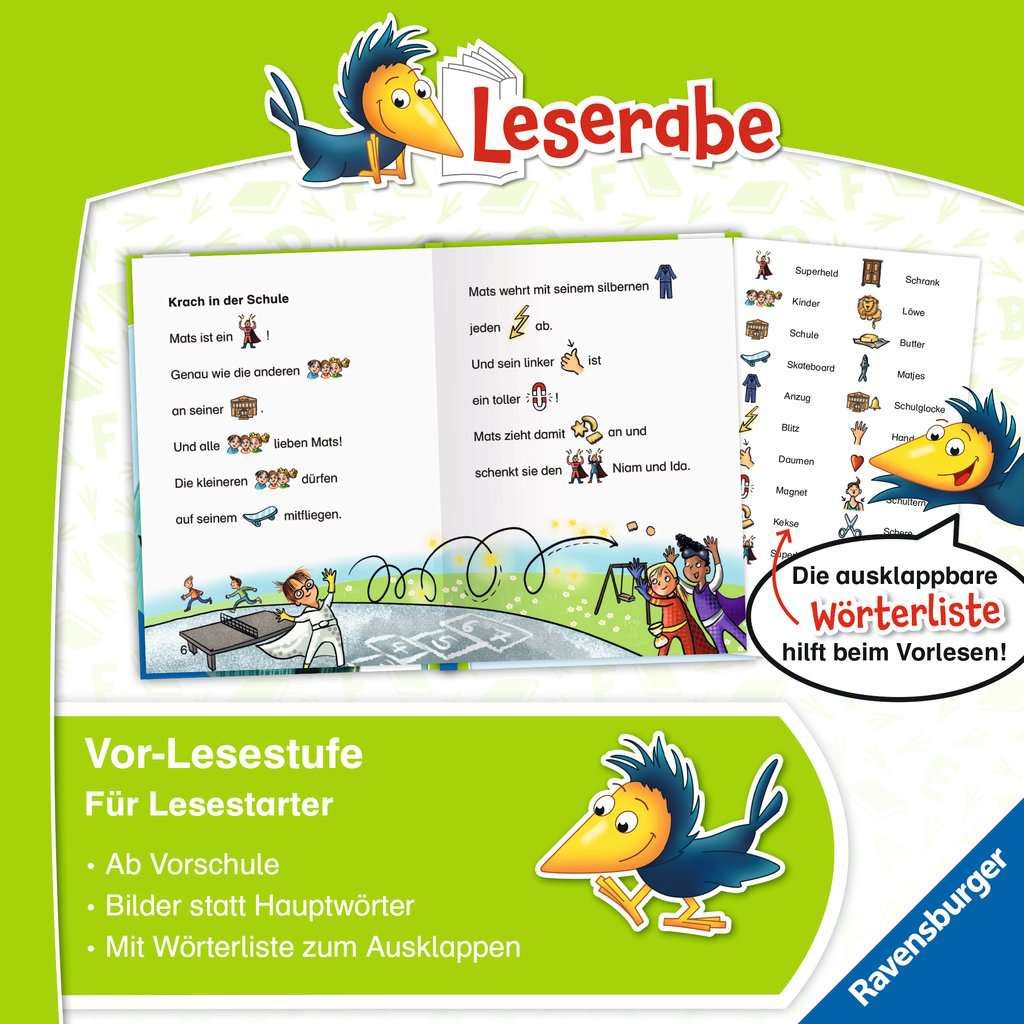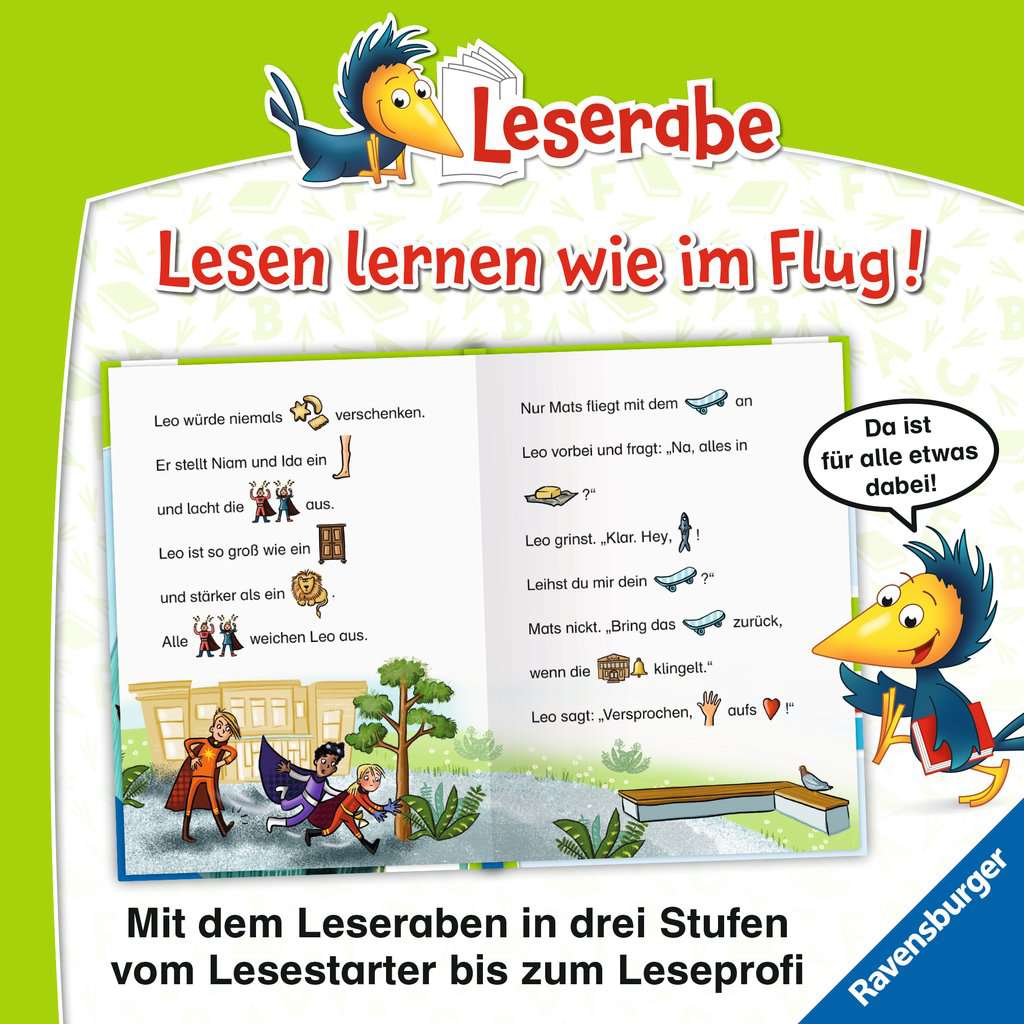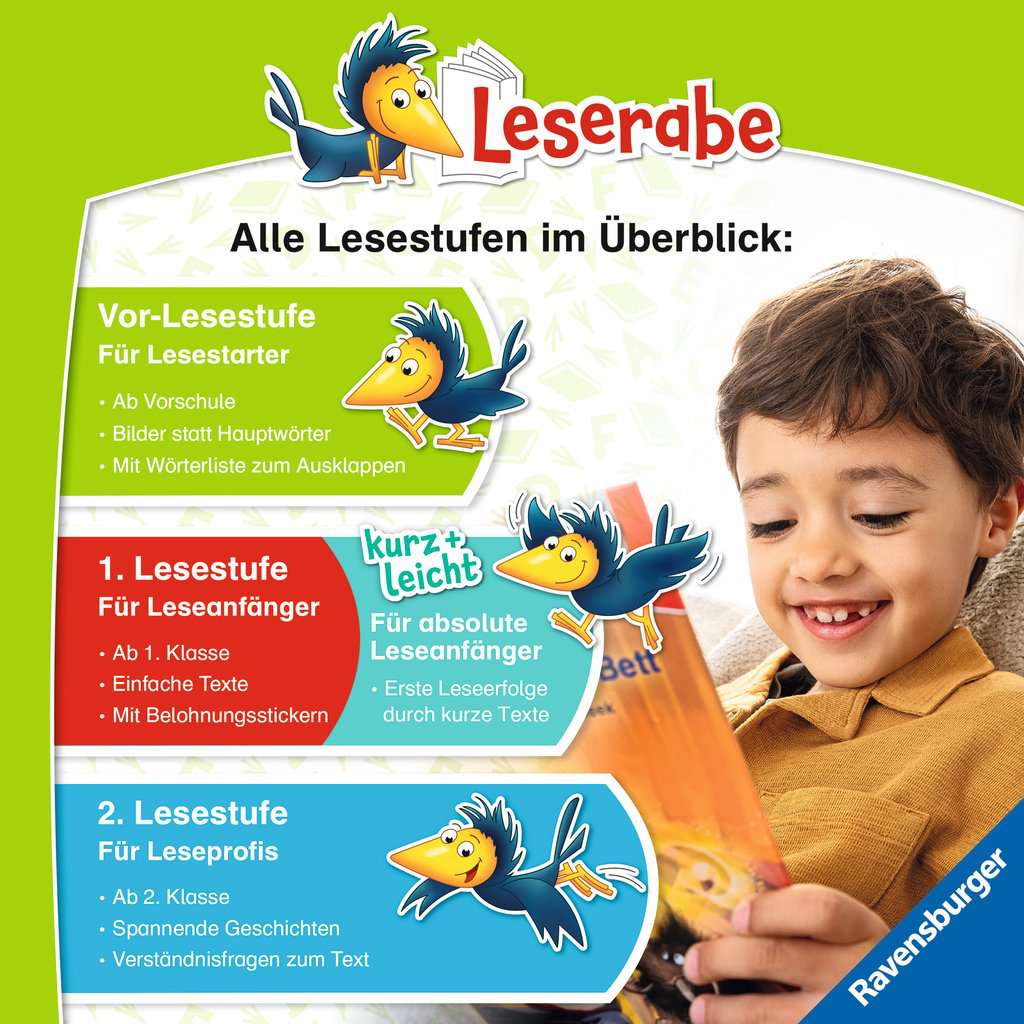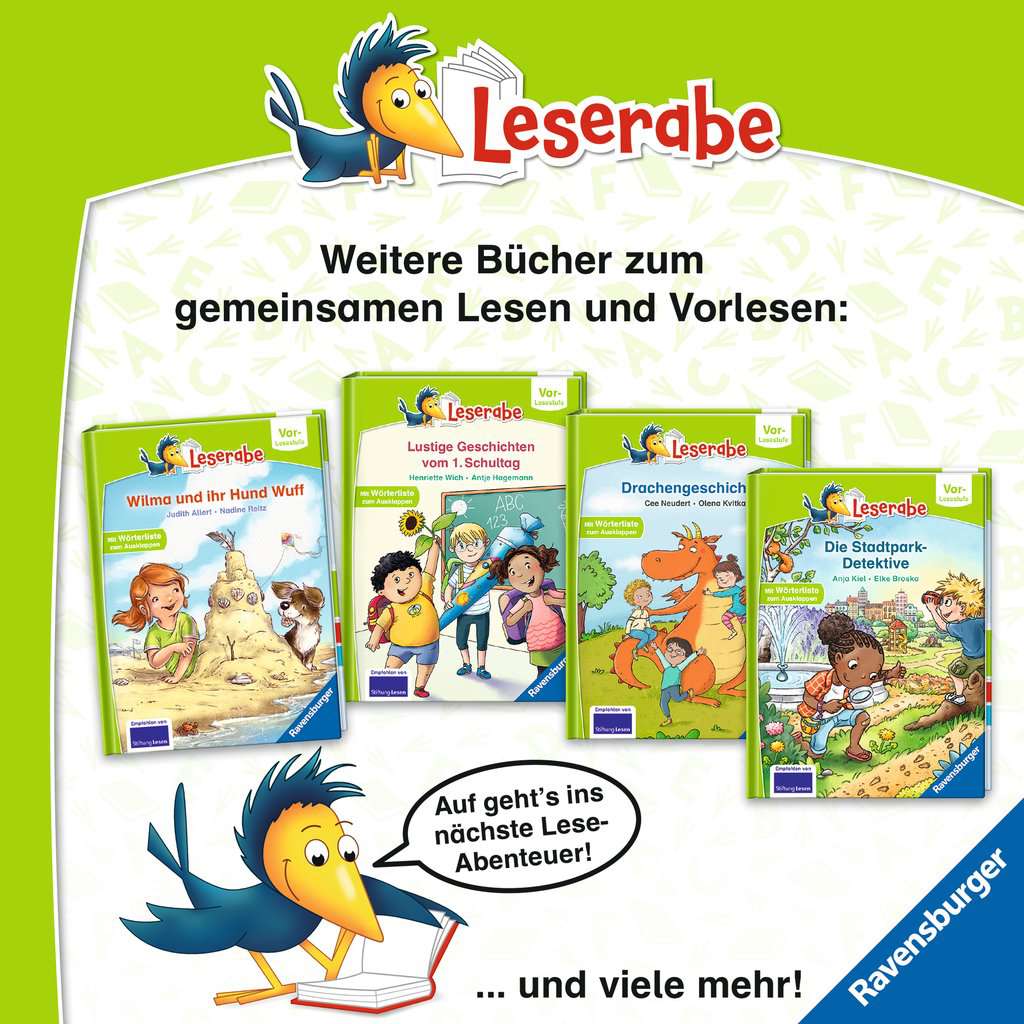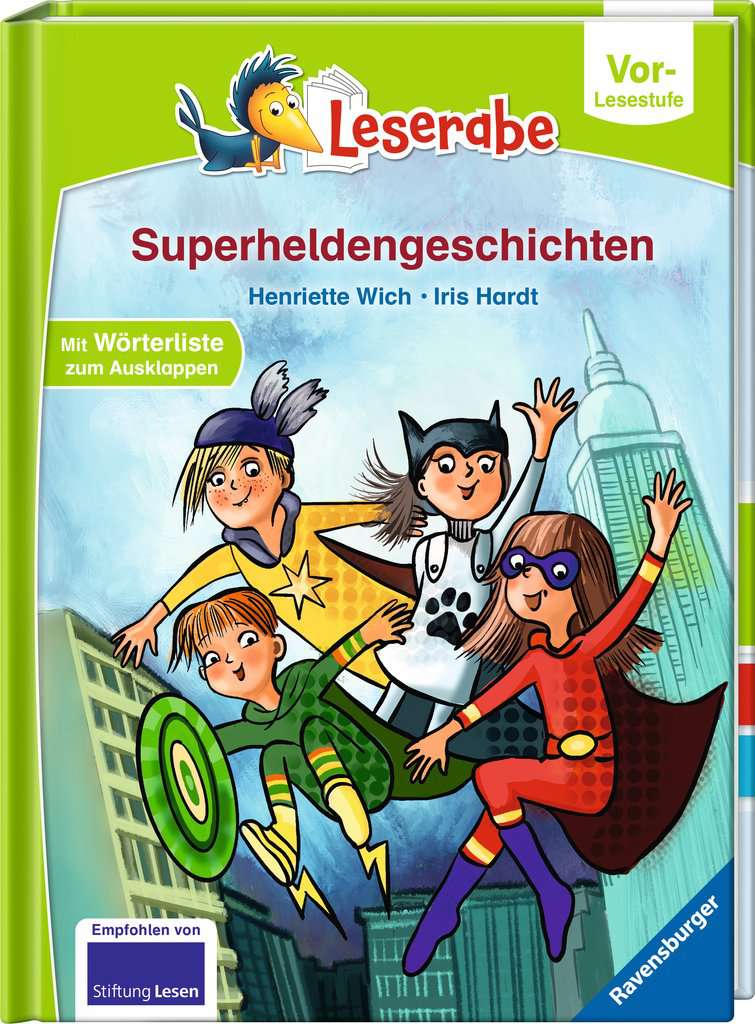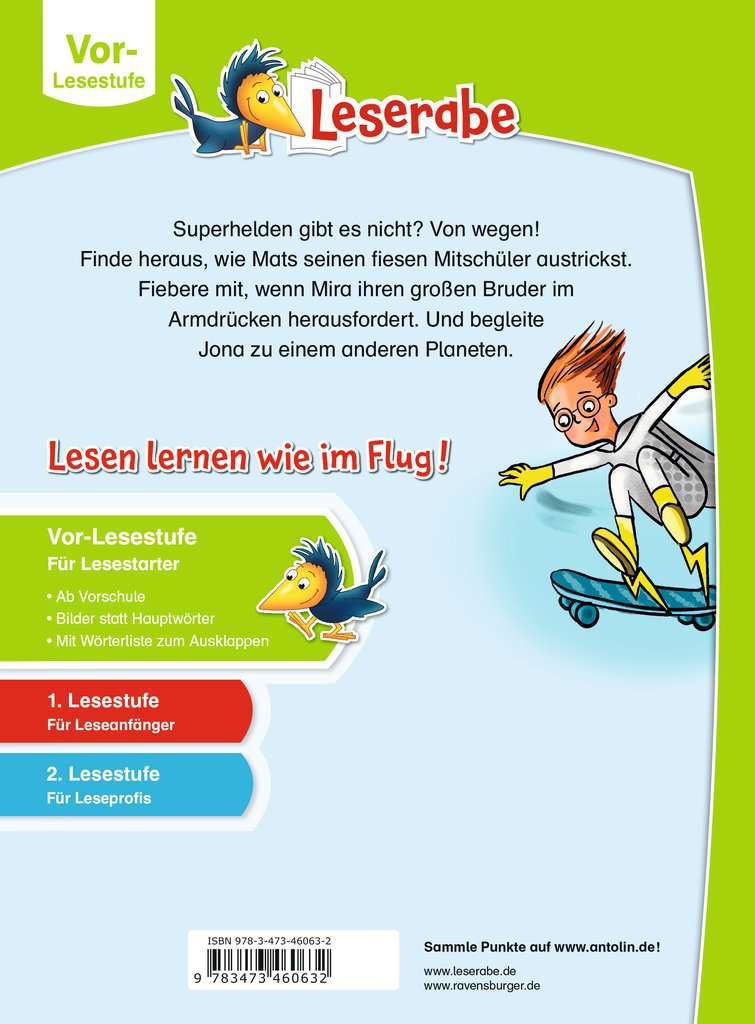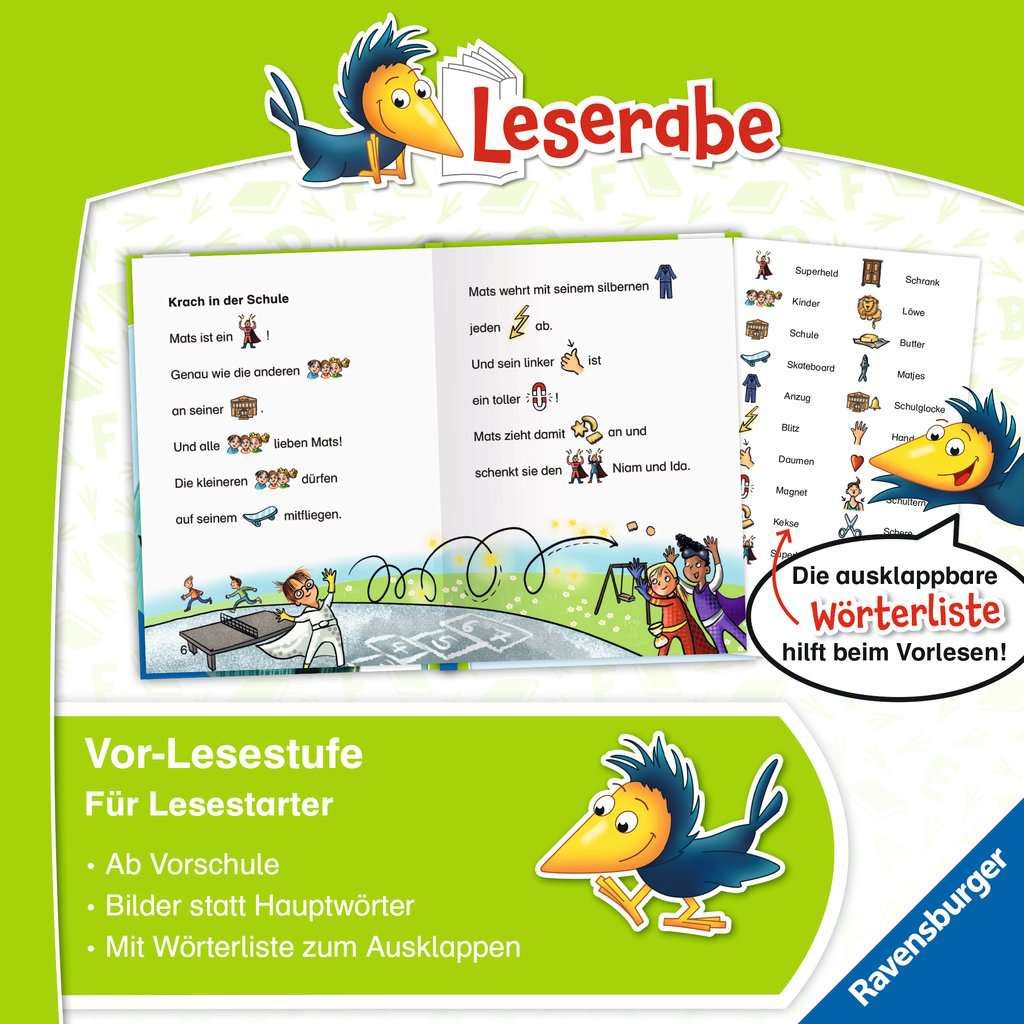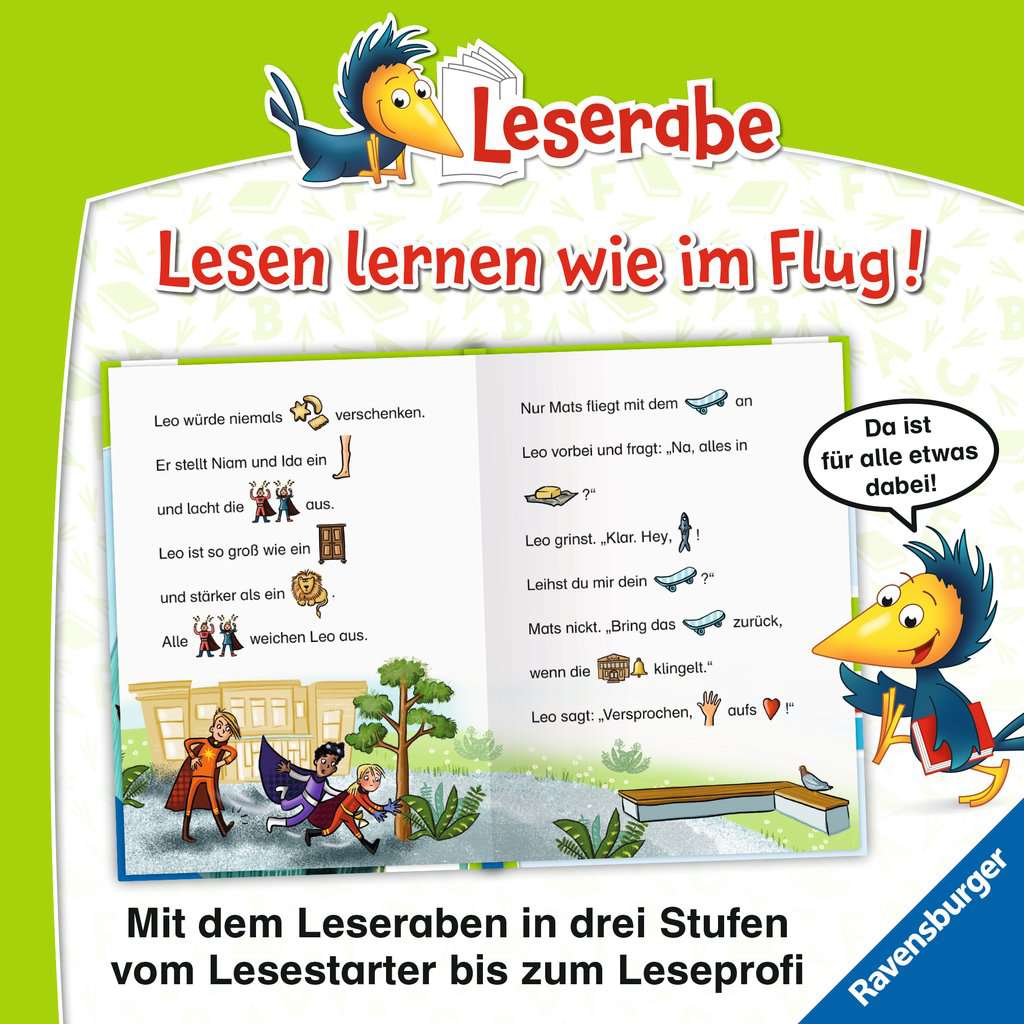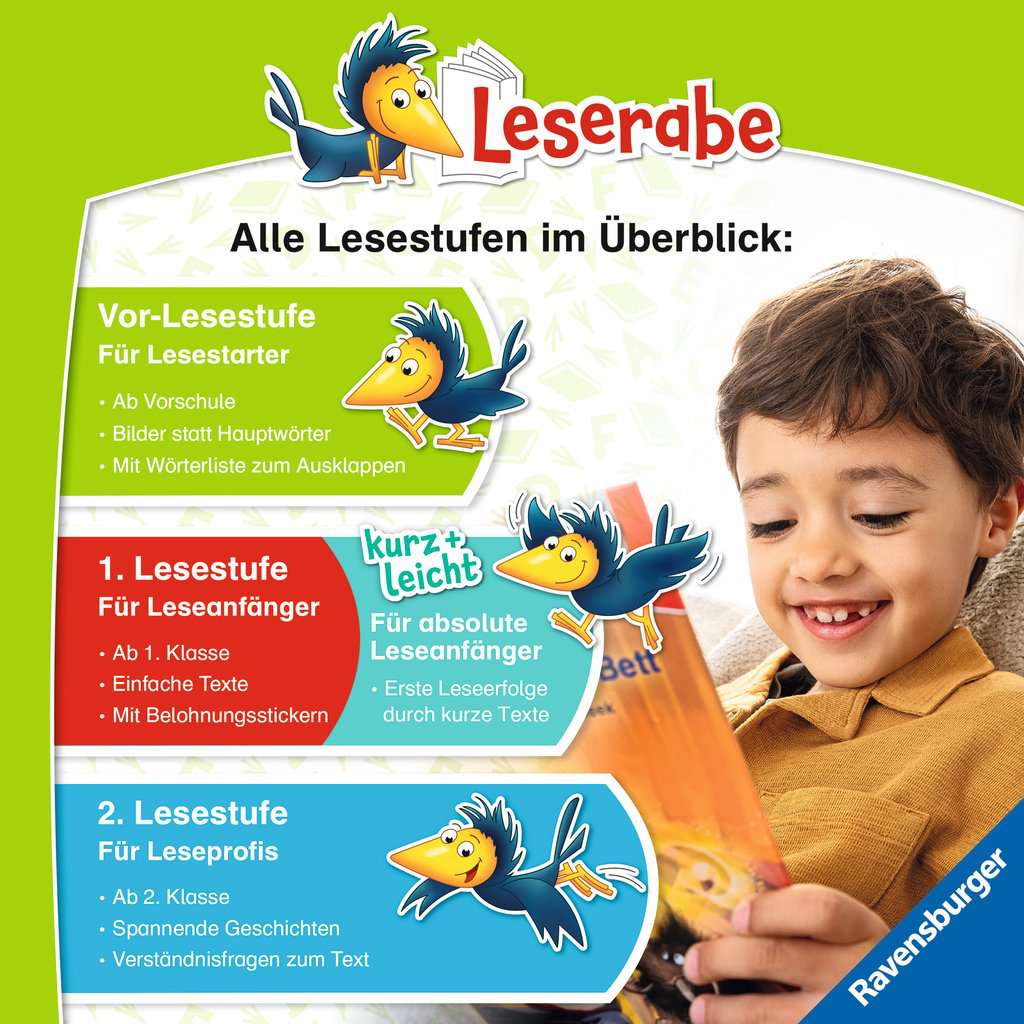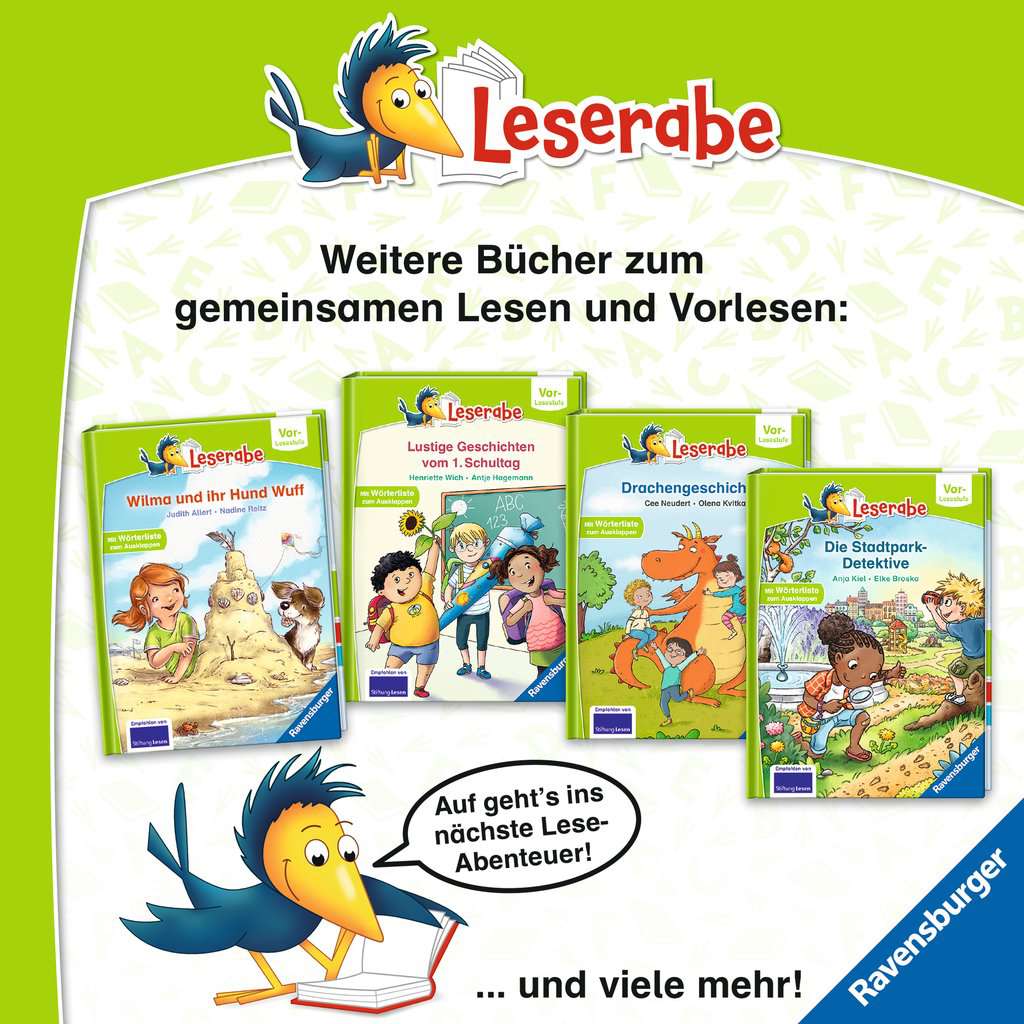 Reading Raven (Pre-Reading Level): Superhero Stories
Leserabe – Vor-Lesestufe: Superheldengeschichten
View all books in the series


Pre-school and up

Images replace nouns

With fold-out word list

48 pp
5 years +
17,6 x 24 cm
EUR 8.99
May 2021
Hardcover
978-3-473-46063-2
• With fold-out pages.
Content
Three exciting stories about big and small superheroes: Mats defeats a mean boy named Leo at the superhero school. Superhero Mia wins a duel with her brother. And Jona uses the power of his thoughts to prevent a subway train from derailing.
About the Series
Many children start showing an interest in exploring letters and reading as early as kindergarten. That's exactly what we've developed our pre-reading level for. It allows children 5 years and over to make first reading experiences together with their parents. Nouns are replaced with images, making it easy to involve children in the reading process.
The Author
Henriette Wich was born in 1970 in Landshut, Germany as the youngest of seven children in her family. As a child, she devoured every book she could get her hands on. She studied German and philosophy at Regensburg University, then worked as an editor at a children's publishing house for six years. Henriette Wich has been a freelance author of children's and young adult books since 2000, and currently lives with her husband in Munich.