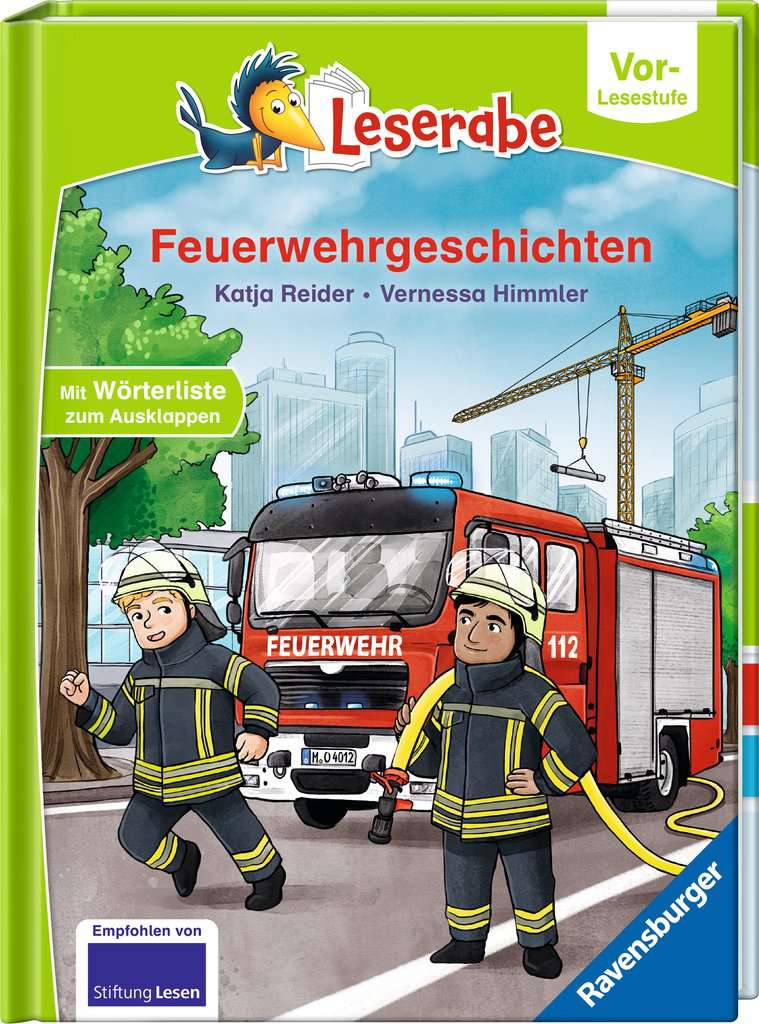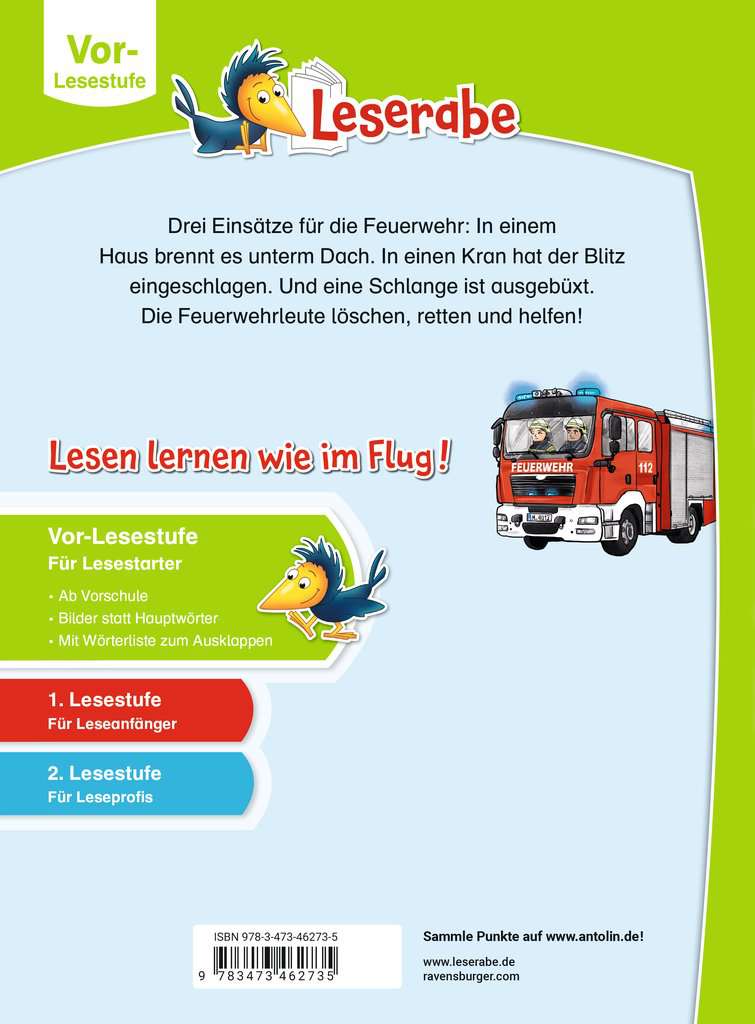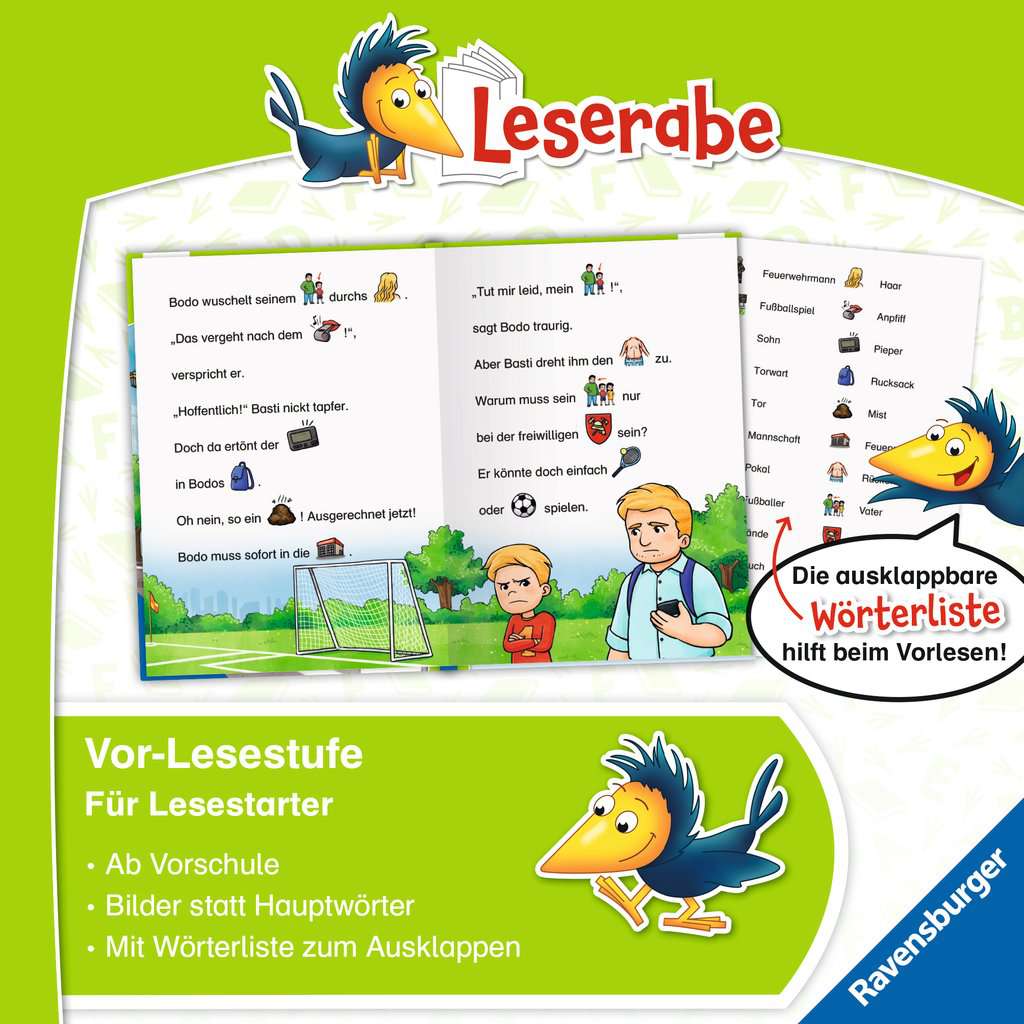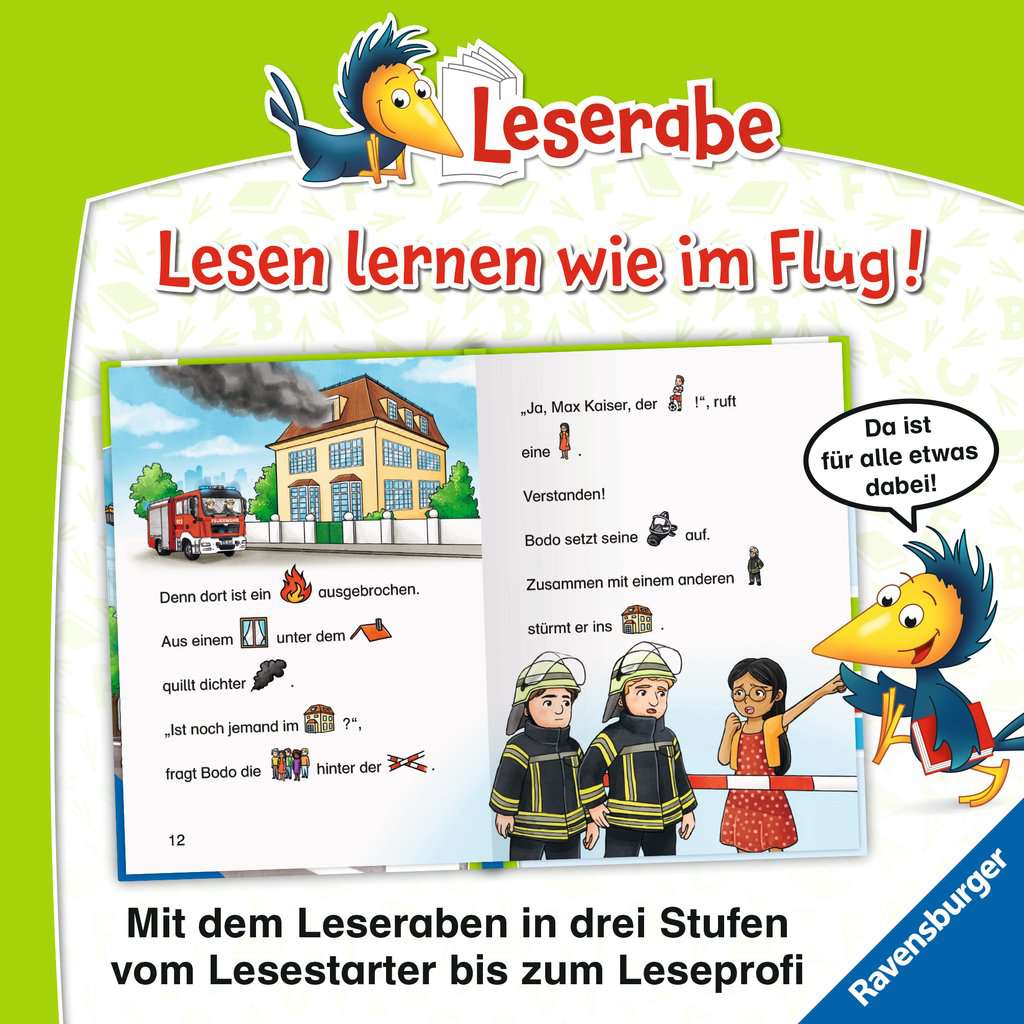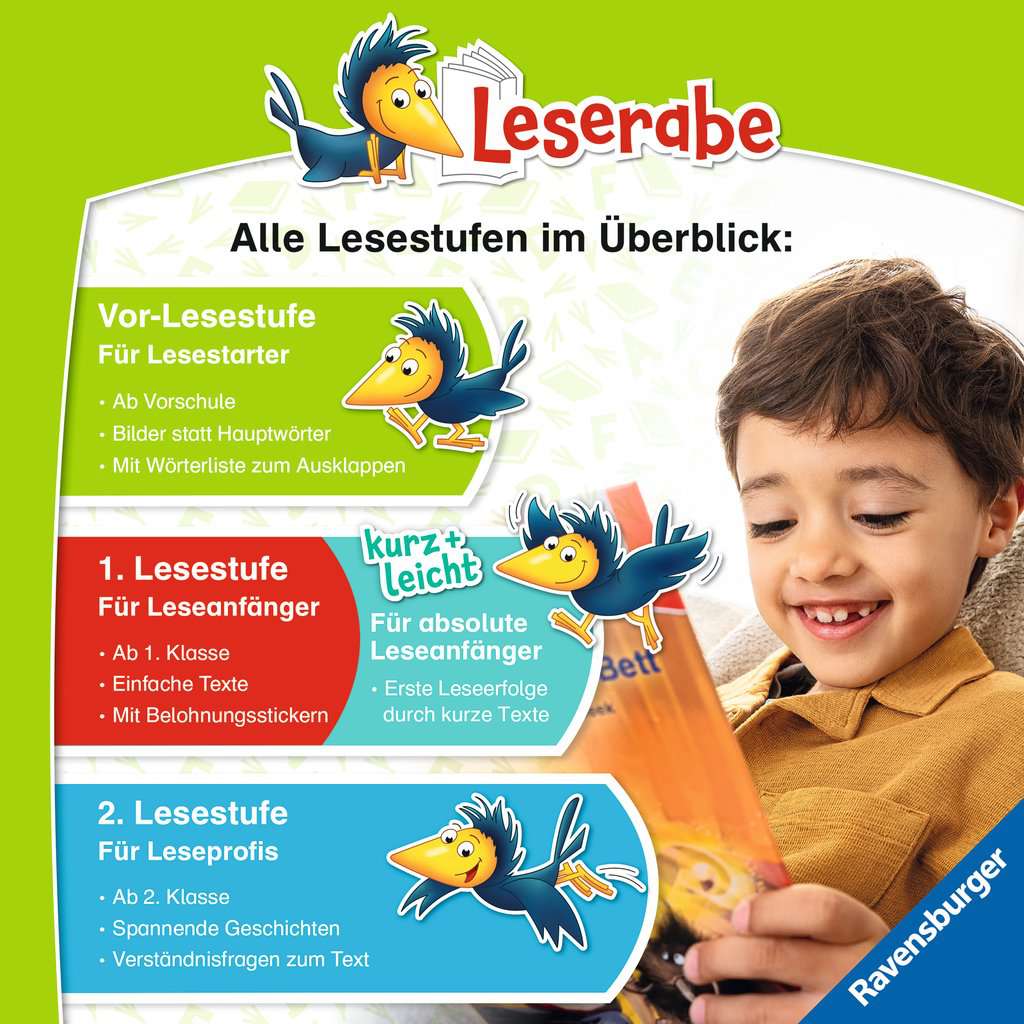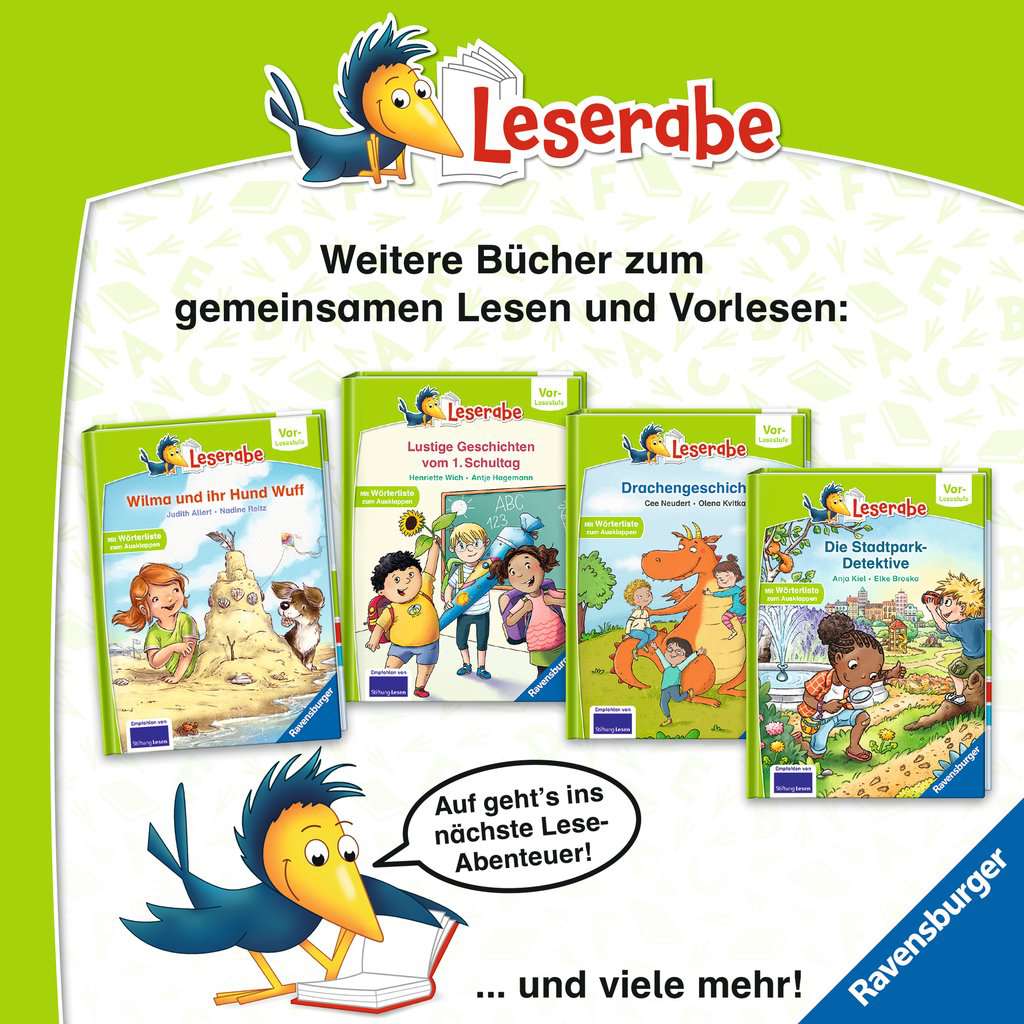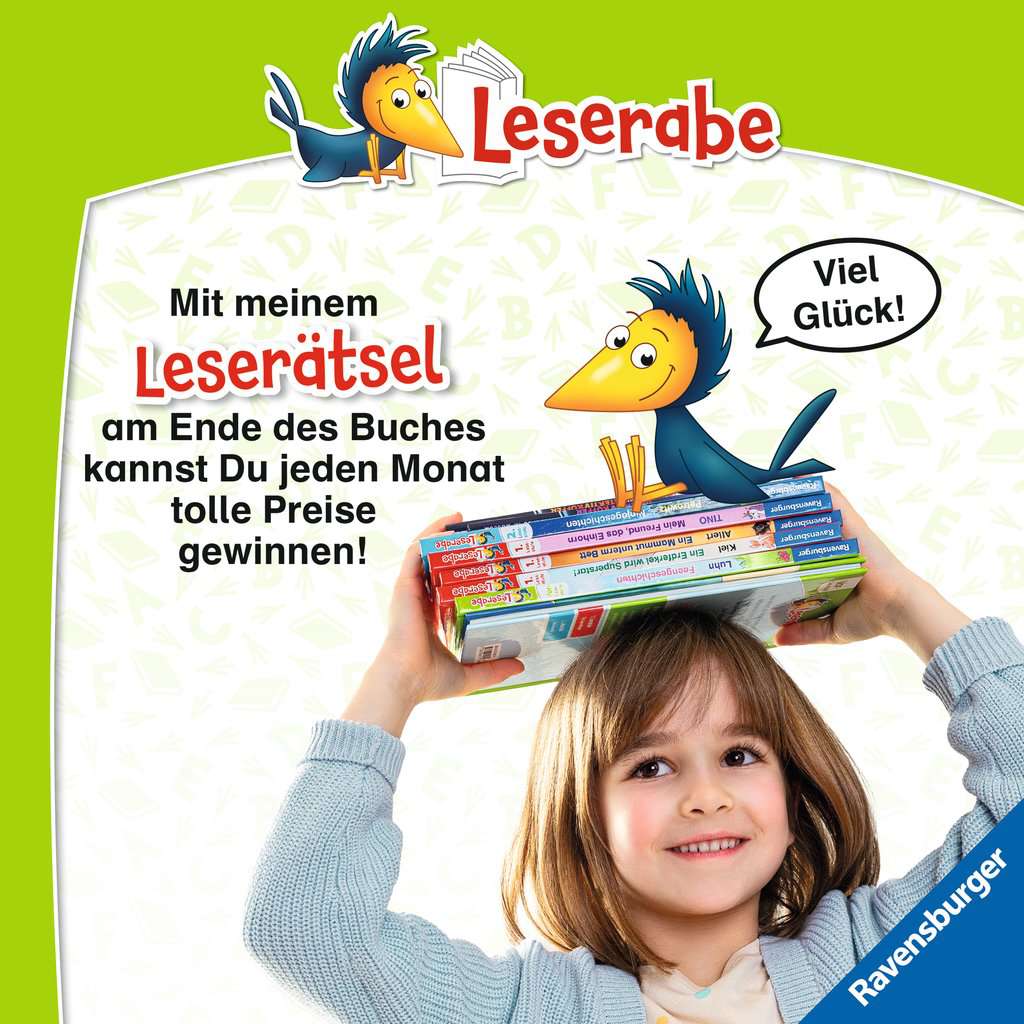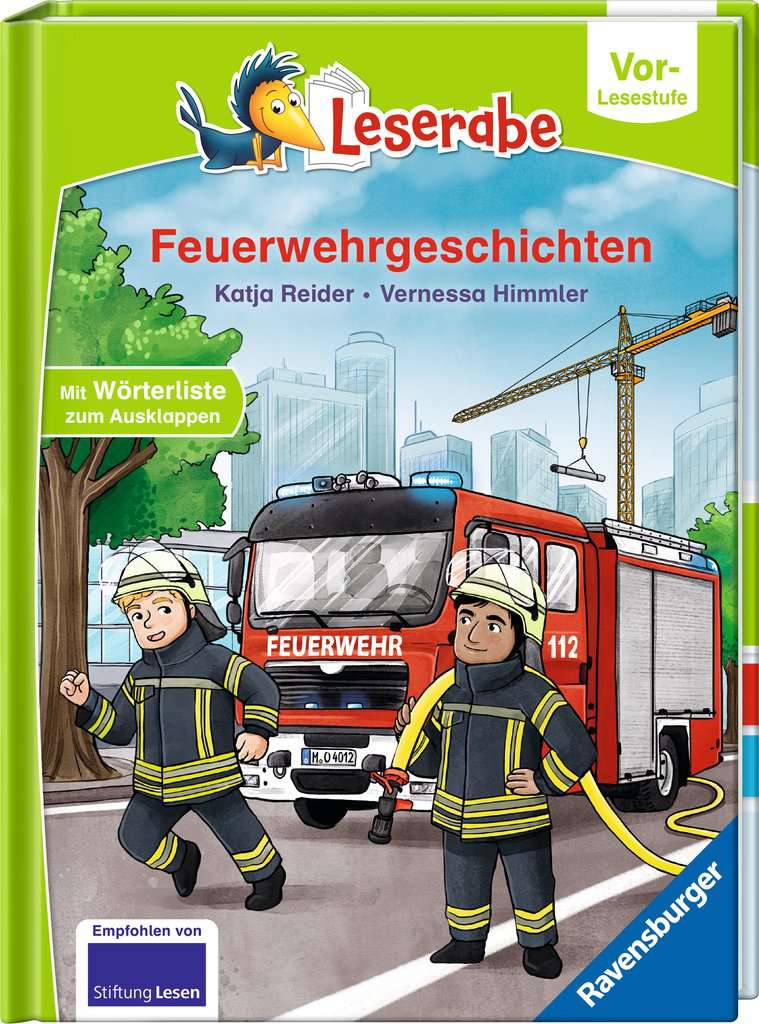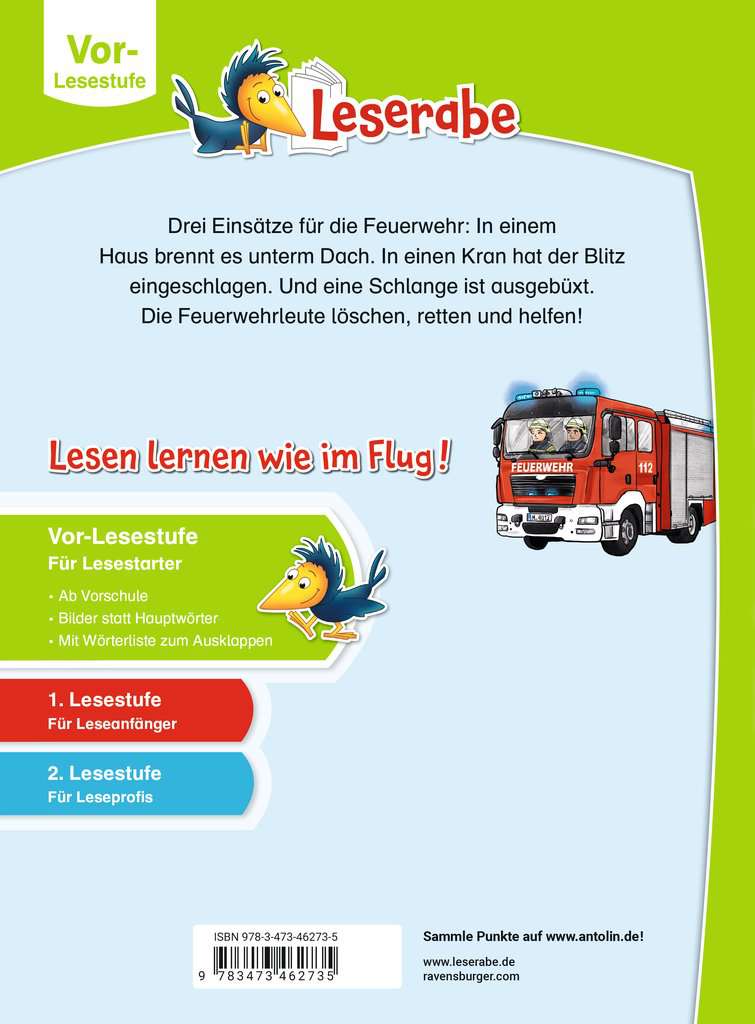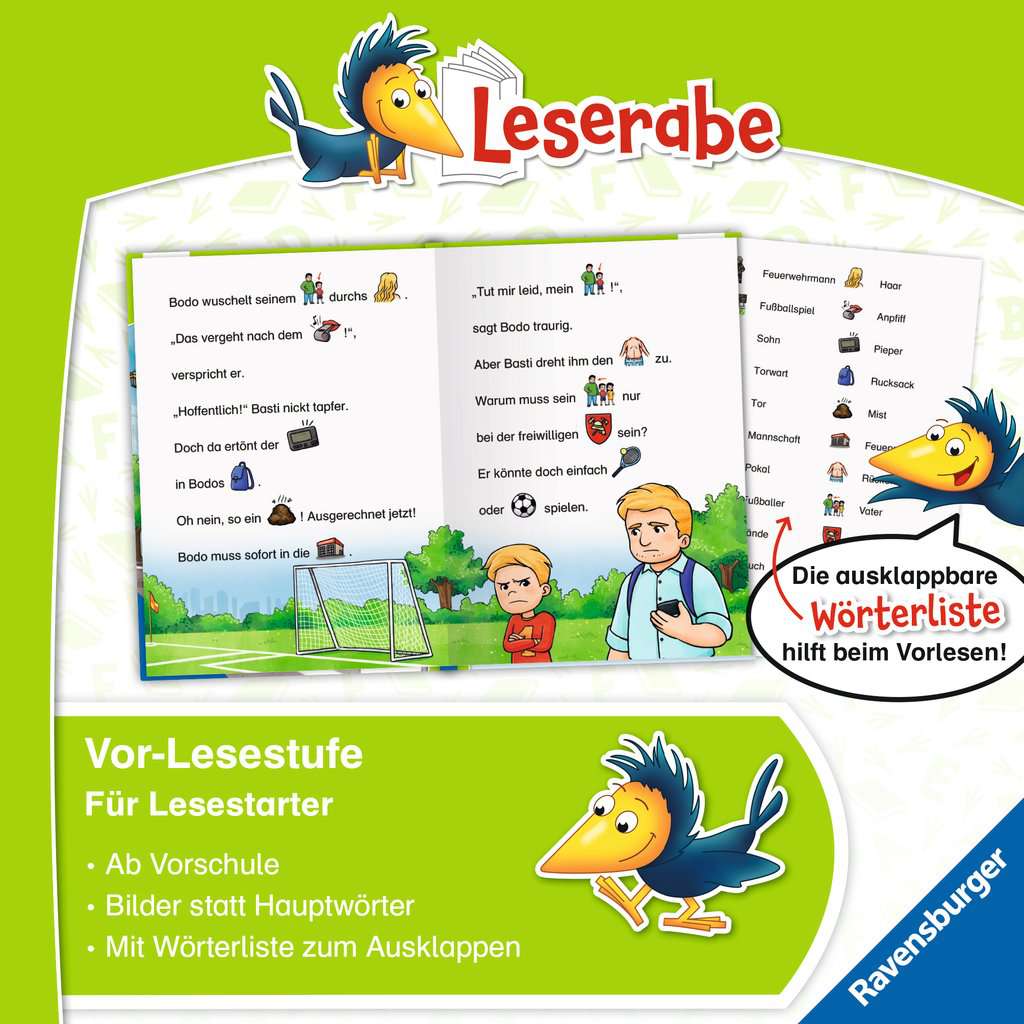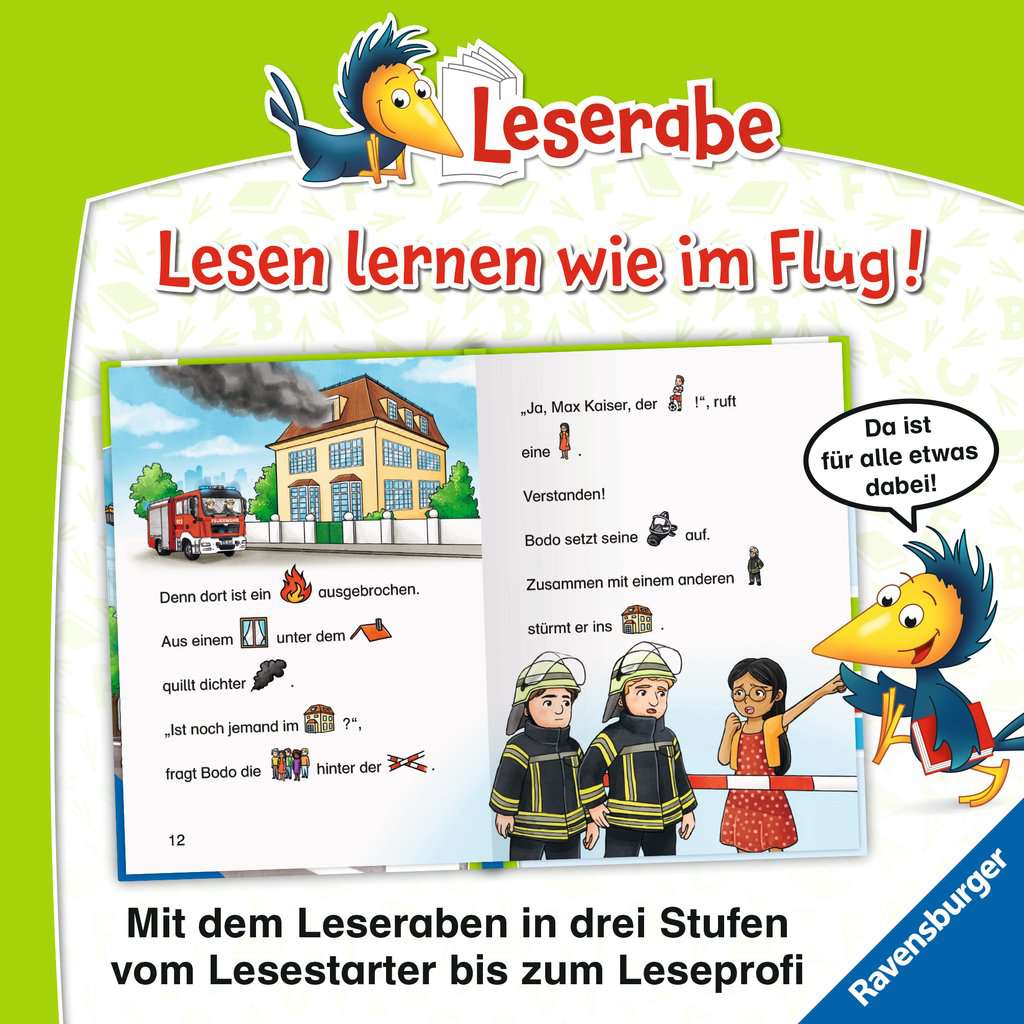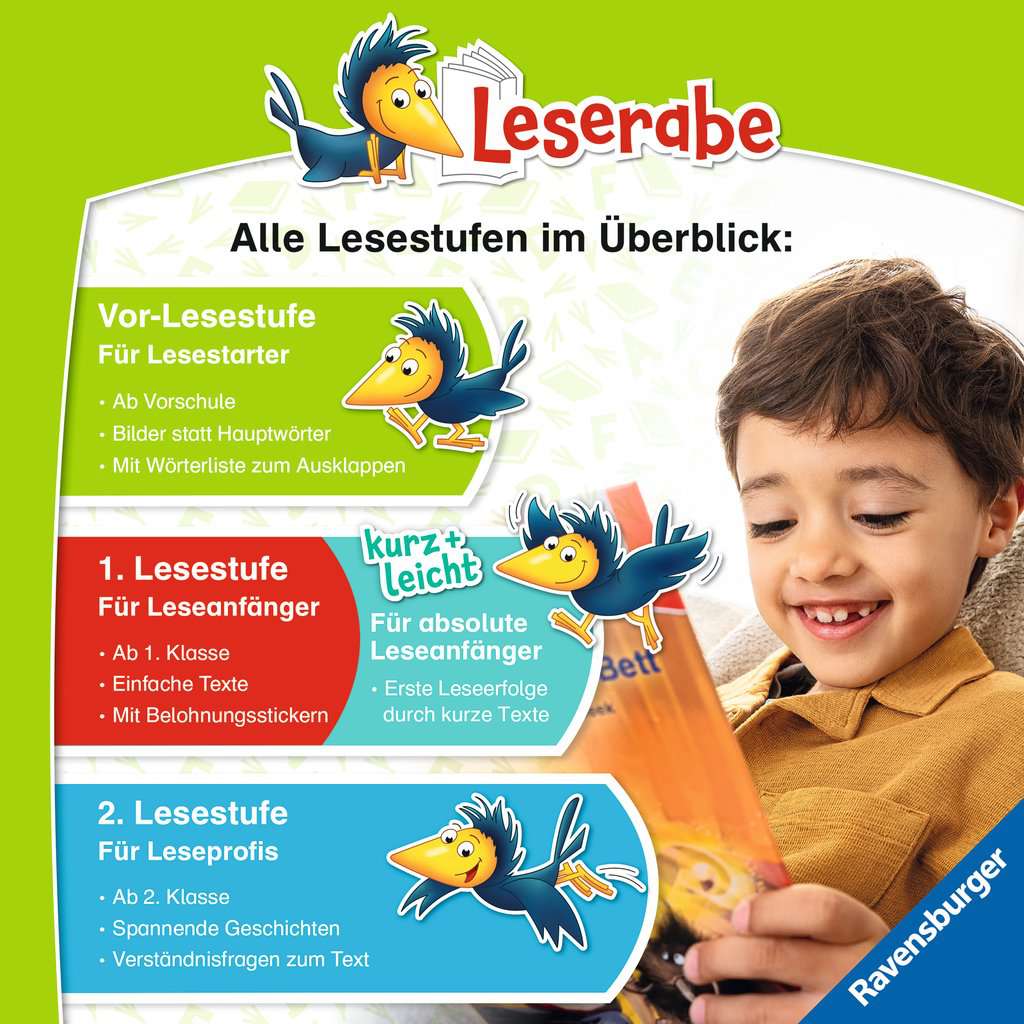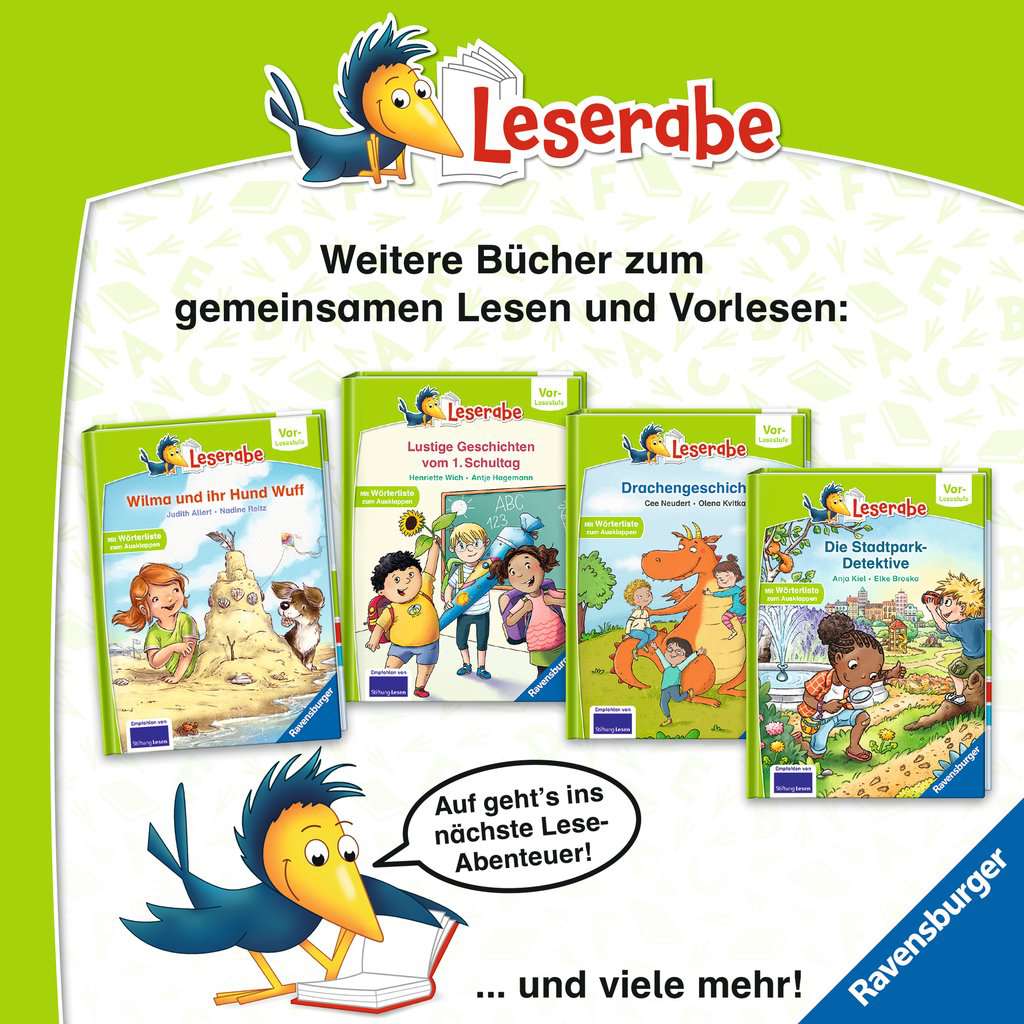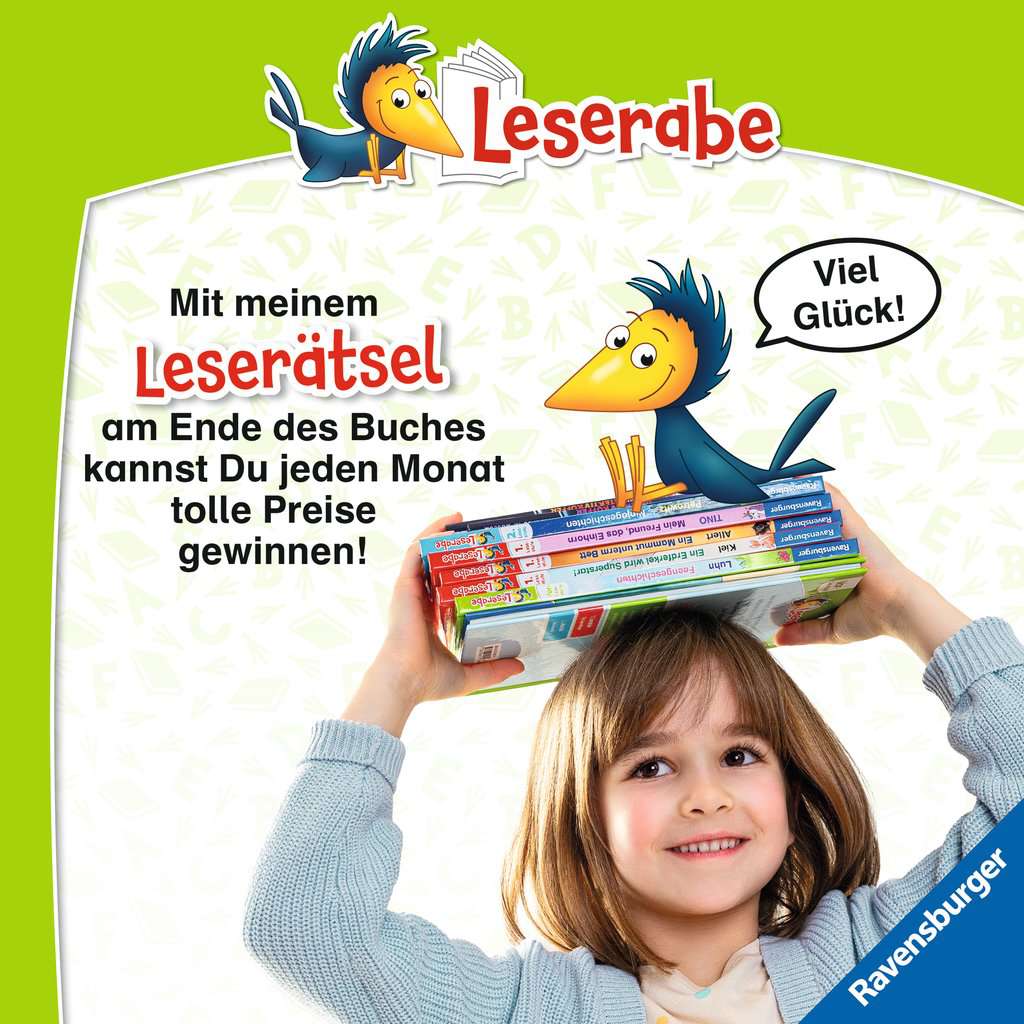 Reading Raven – Pre-Reading Level: Fire Brigade Stories
Leserabe - Vor-Lesestufe: Feuerwehrgeschichten
View all books in the series
Fire Brigade Stories - Reading Raven for pre-school and up – an early reader book for children 5 years and over


Pre-school and up

Pictures replace nouns

With fold-out word list

48 pp
5 years +
17,6 x 24 cm
EUR 8.99
November 2022
Hardcover
978-3-473-46273-5
• With fold-out pages.
Content
Three red hot stories for true fire brigade fans! Anna finds an exotic snake at the lake, there's a fire in a residential building and a crane has been hit by lightning. Only the fire brigade can help now.
About the Series
Many children start showing an interest in exploring letters and reading as early as kindergarten. That's exactly what we've developed our pre-reading level for. It allows children 5 years and over to make first reading experiences together with their parents. Nouns are replaced with images, making it easy to involve children in the reading process.
The Author
Katja Reider studied German and publishing and for many years was press speaker for the "Youth Research" competition in Hamburg, Germany. She became an author after the birth of her own children and has since then published numerous books for children and young people, many of which have been translated into other languages.