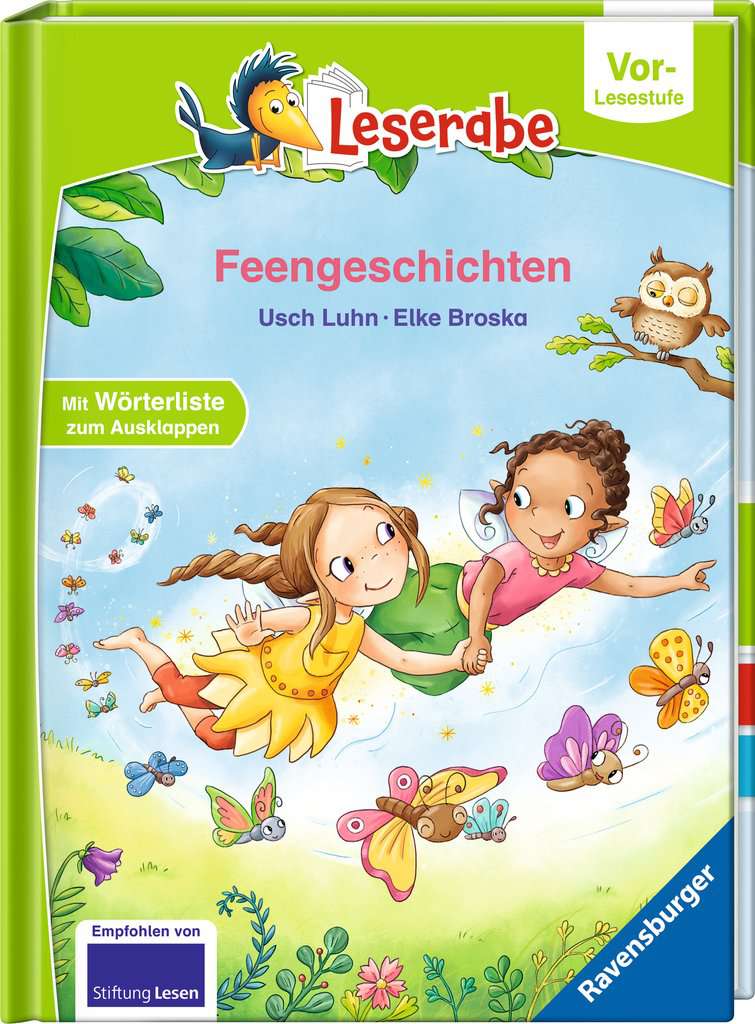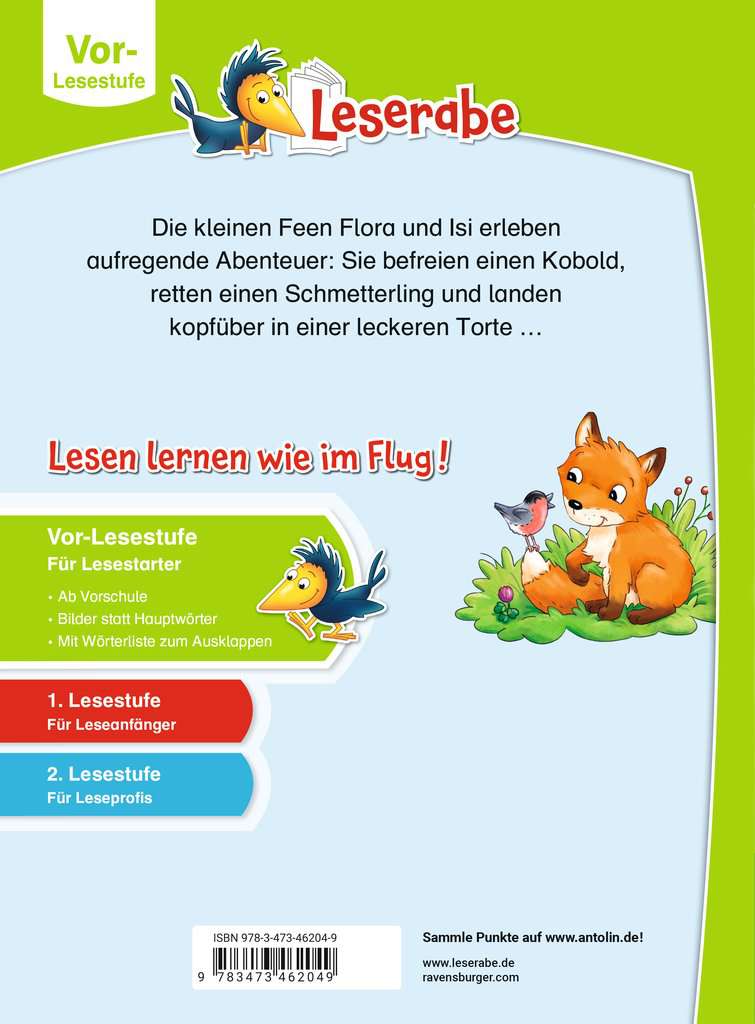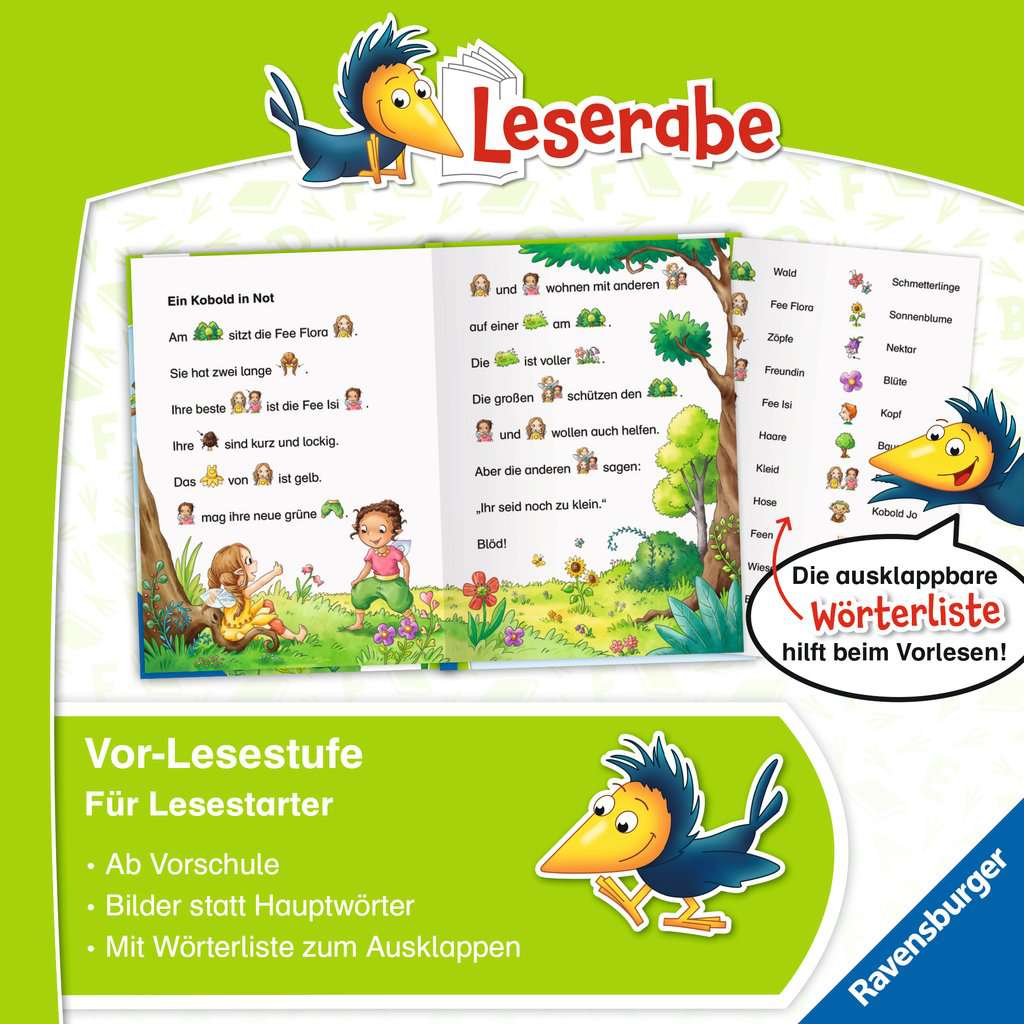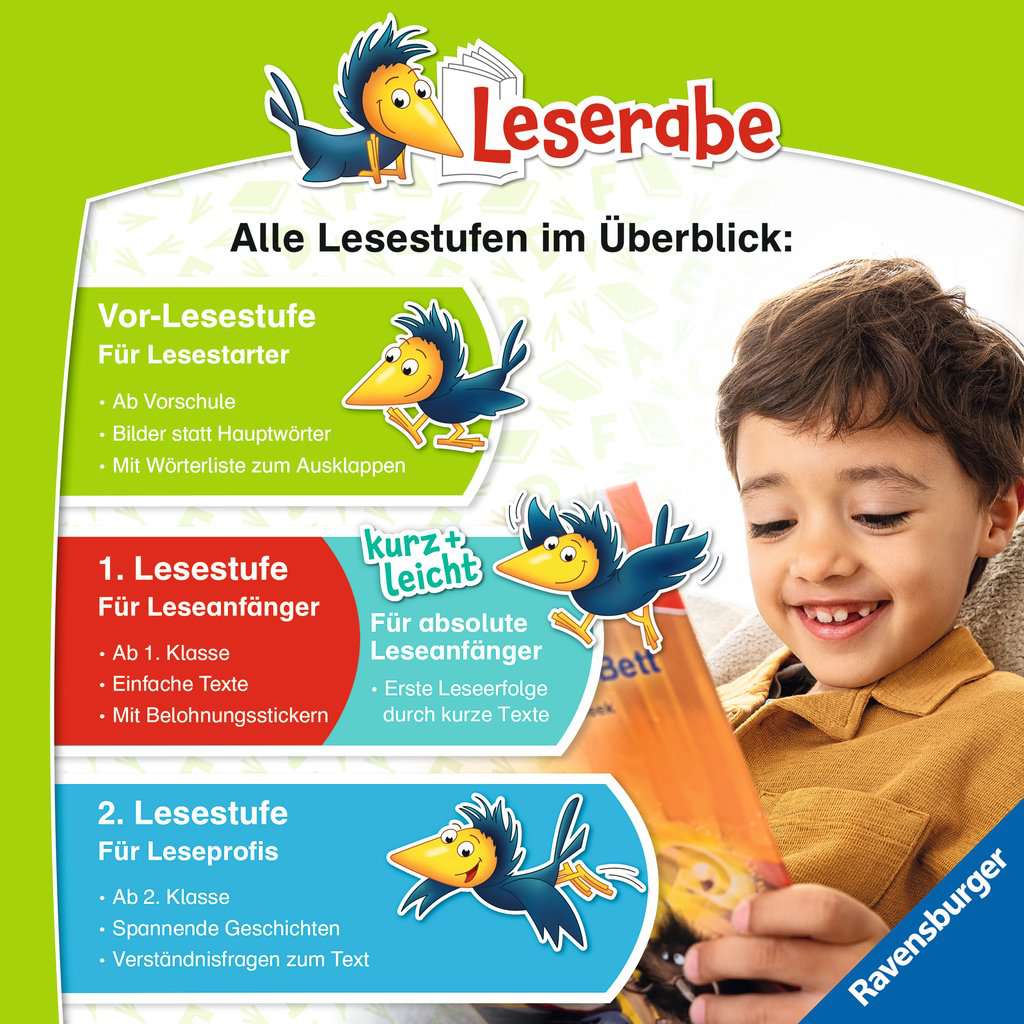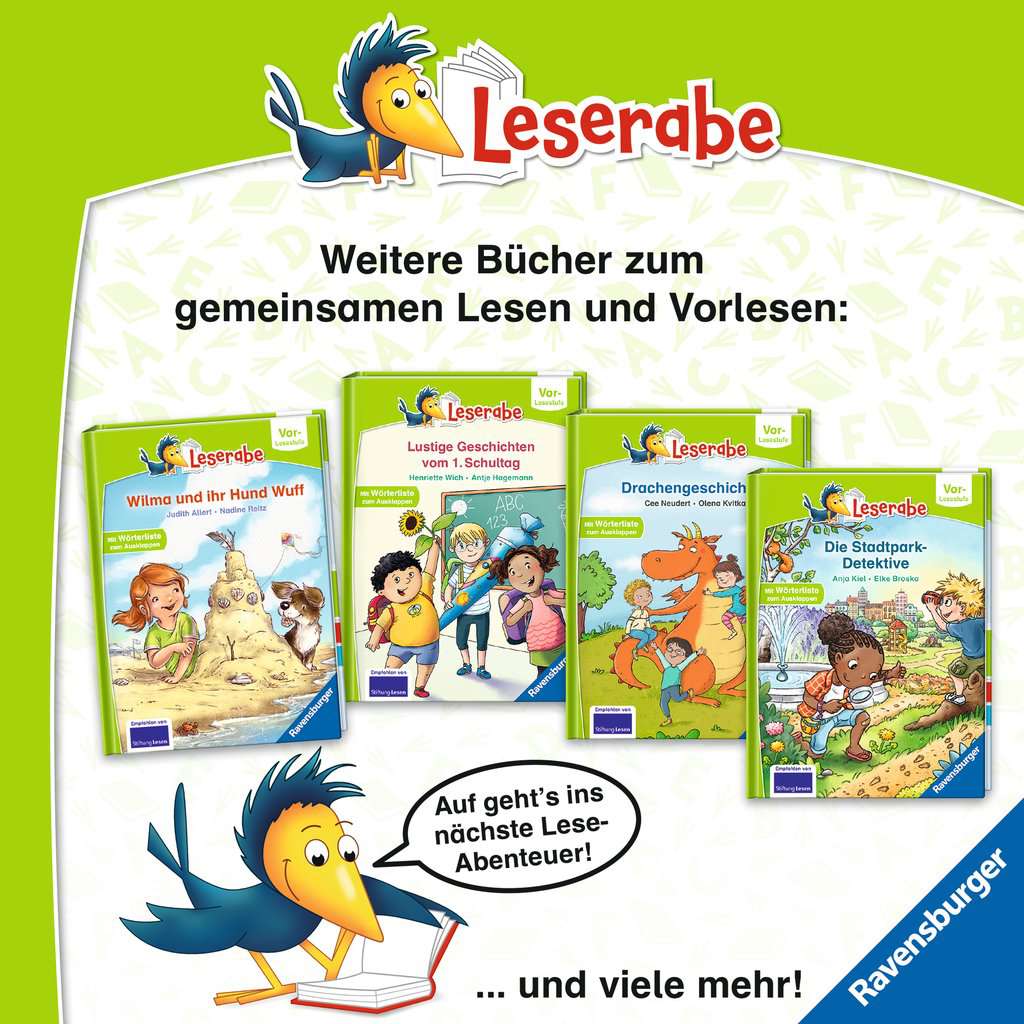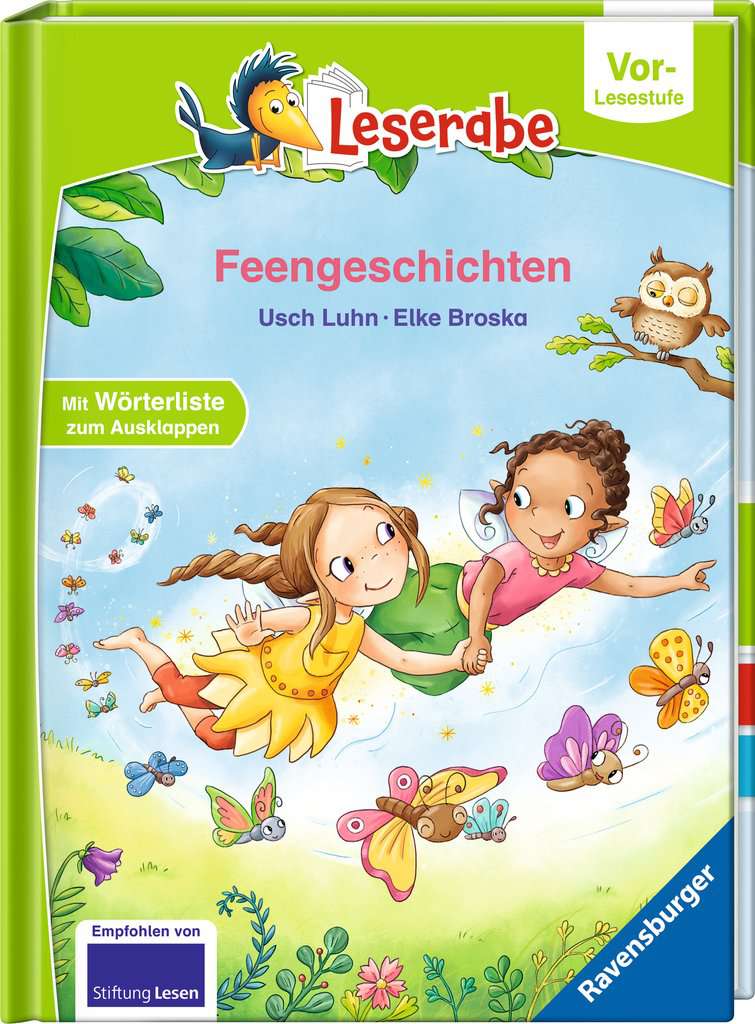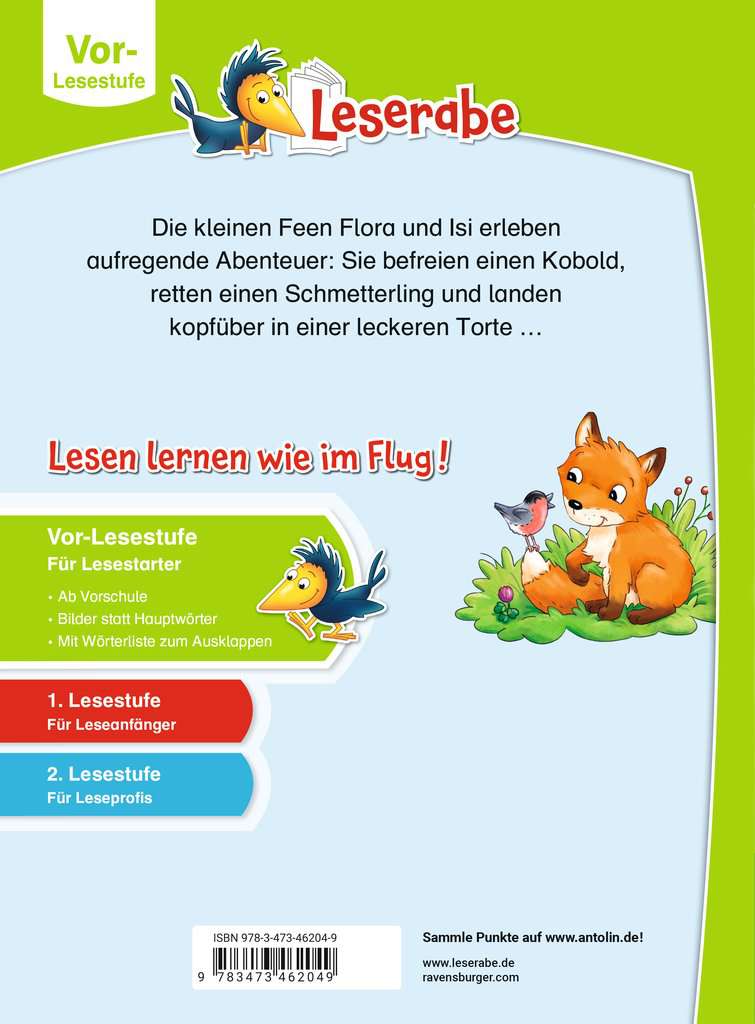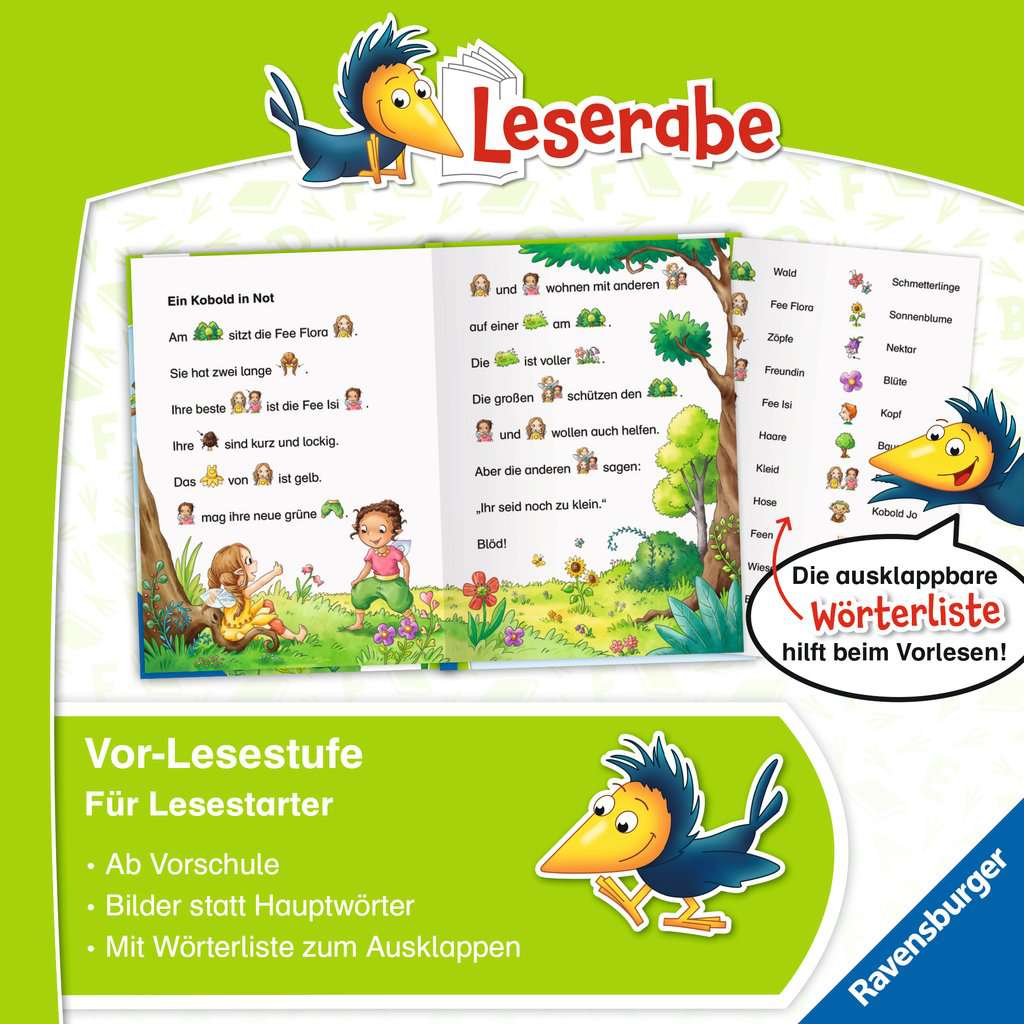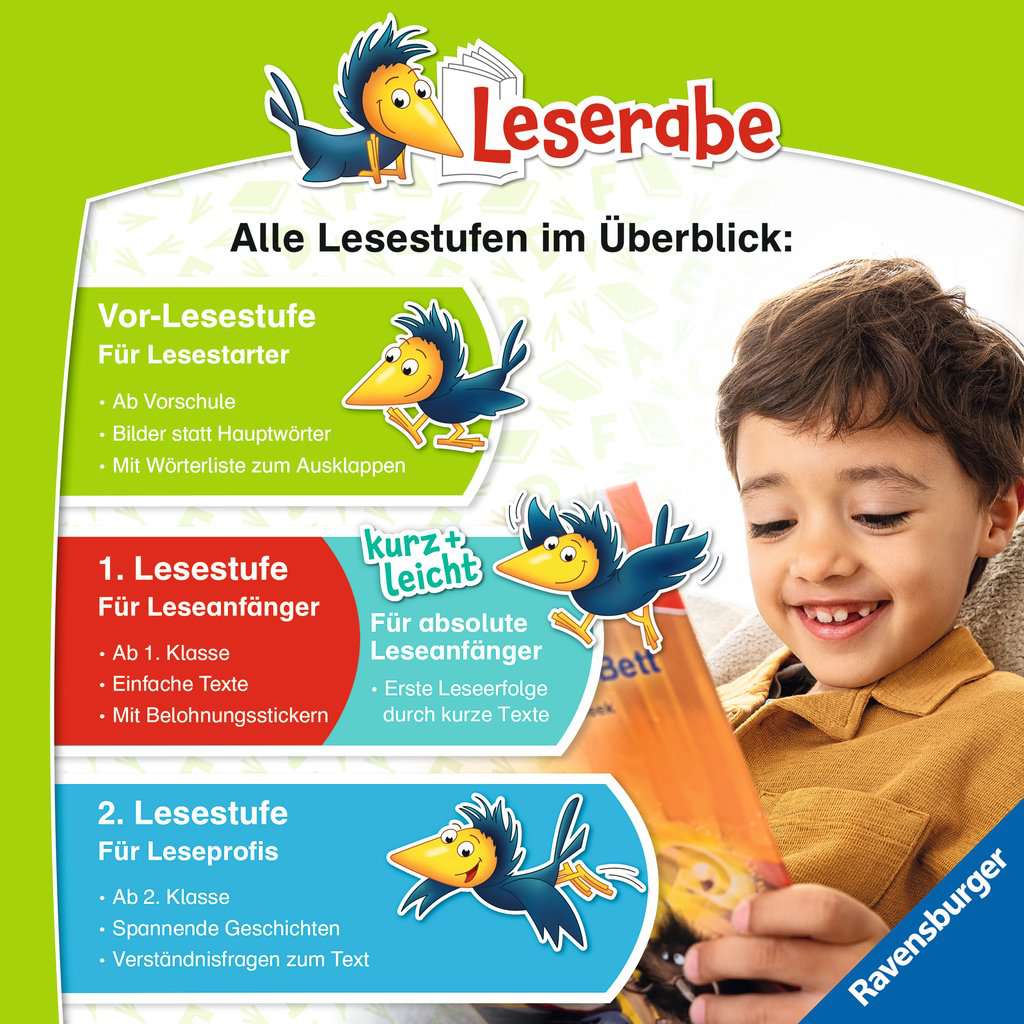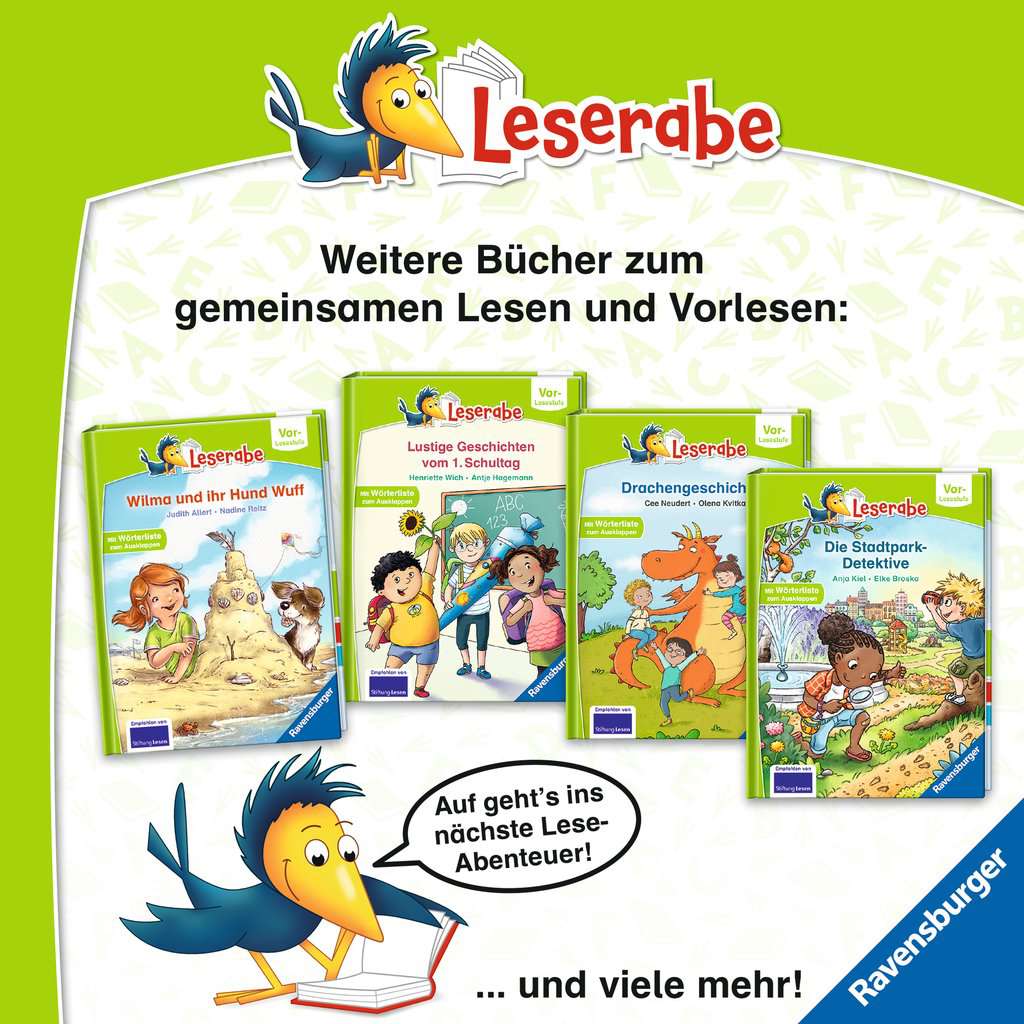 Reading Raven – Pre-Reading Level: Fairy Stories
Leserabe - Vor-Lesestufe: Feengeschichten
View all books in the series


Pre-school and up

Pictures replace nouns

With fold-out word list

48 pp
5 years +
17,6 x 24 cm
EUR 8.99
May 2022
Hardcover
978-3-473-46204-9
• With fold-out pages.
About the Series
Many children start showing an interest in exploring letters and reading as early as kindergarten. That's exactly what we've developed our pre-reading level for. It allows children 5 years and over to make first reading experiences together with their parents. Nouns are replaced with images, making it easy to involve children in the reading process.
The Author
Usch Luhn grew up in Austria. She studied communication studies in Berlin, trained as a screenwriter and film dramaturge, and has many years experience working in radio and children's television. The author has written more than 30 books, many of which have been translated into other languages.
The Illustrator
Elke Broska, born 1980, studied graphic and communication design at the universities of applied sciences in Bielefeld and Mainz with a focus on illustration and book design. Since 2007 she works as a freelance illustrator for various publishers. She lives and works in Wiesbaden. Her hobbies include music, books, art and design, traveling, tai chi, pug dog and guinea pig. On her work for children, she says, "Children can do so much more than adults want them to believe, and a good book encourages them to go their own way no matter how small they supposedly are."