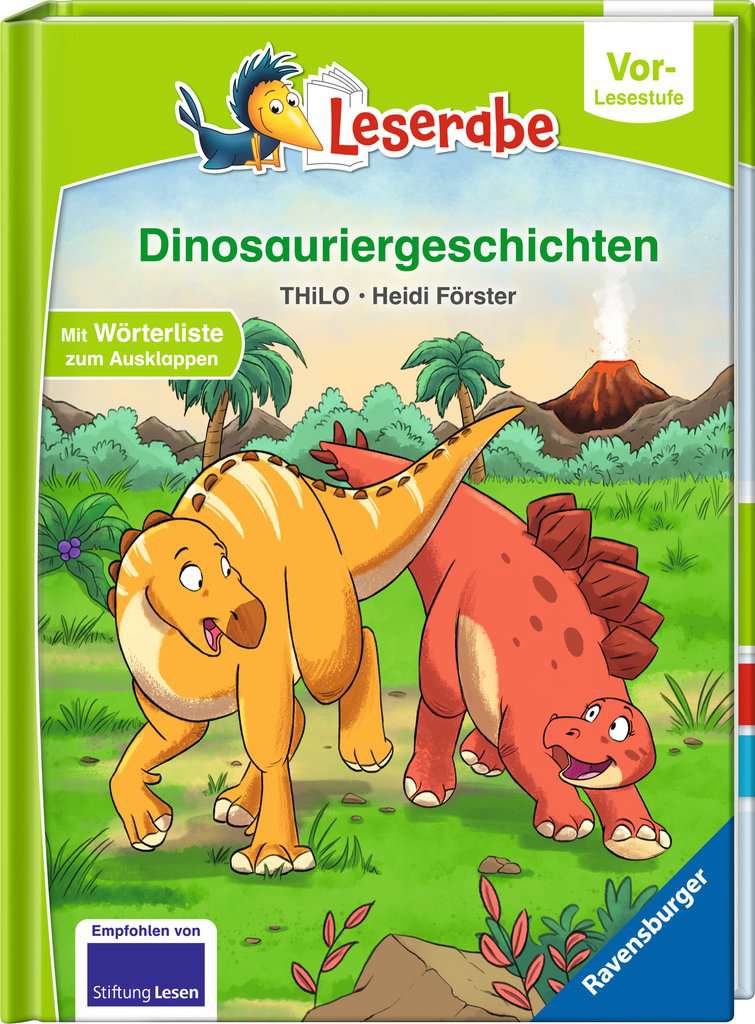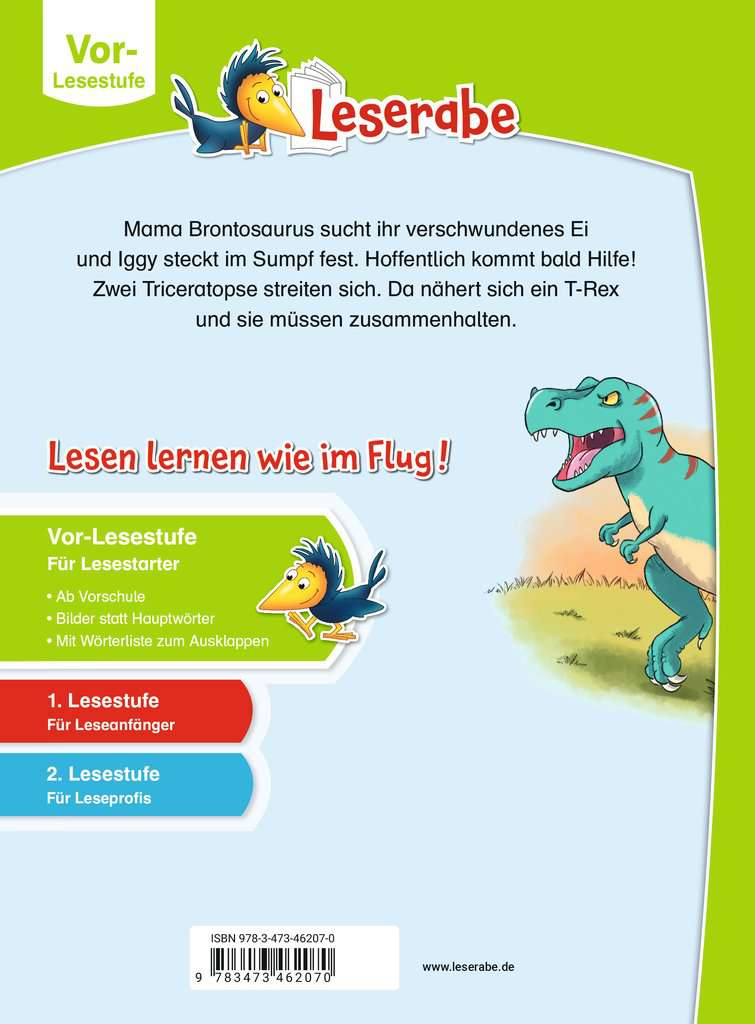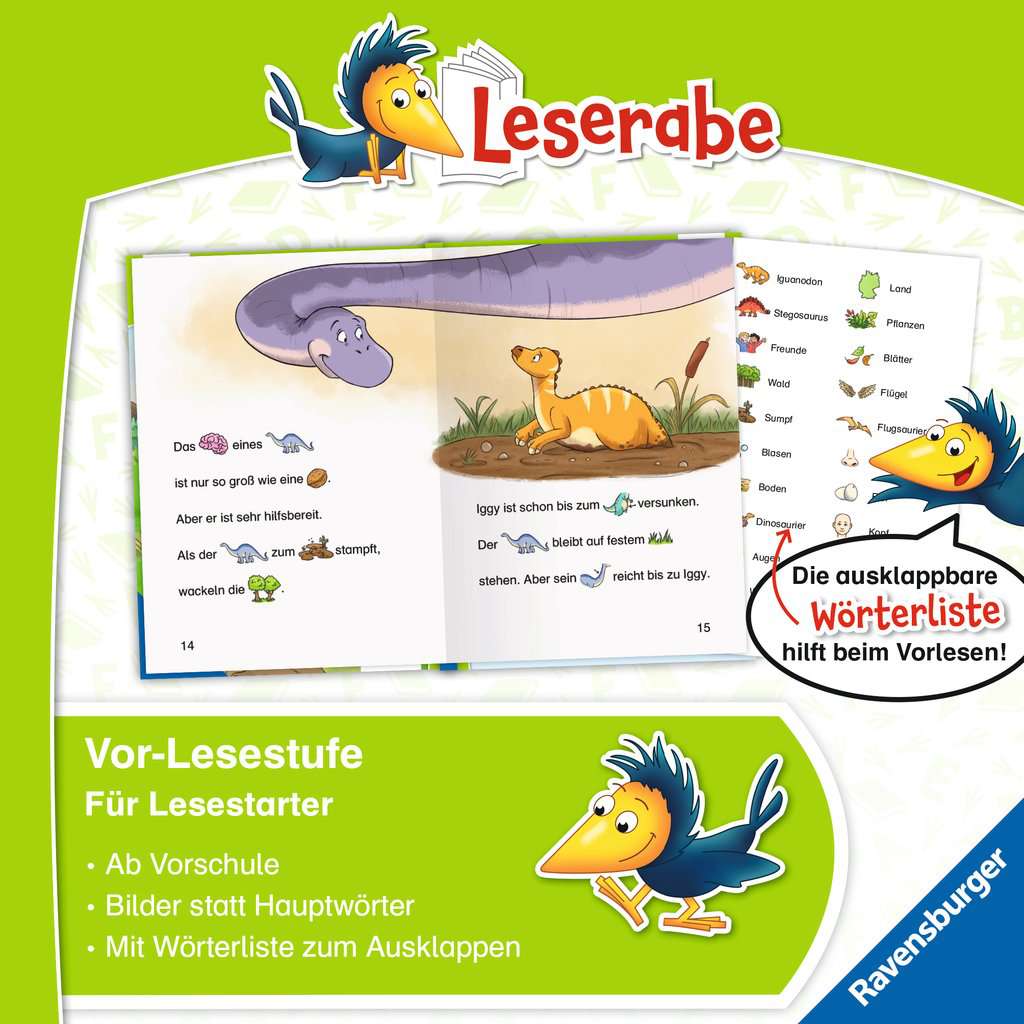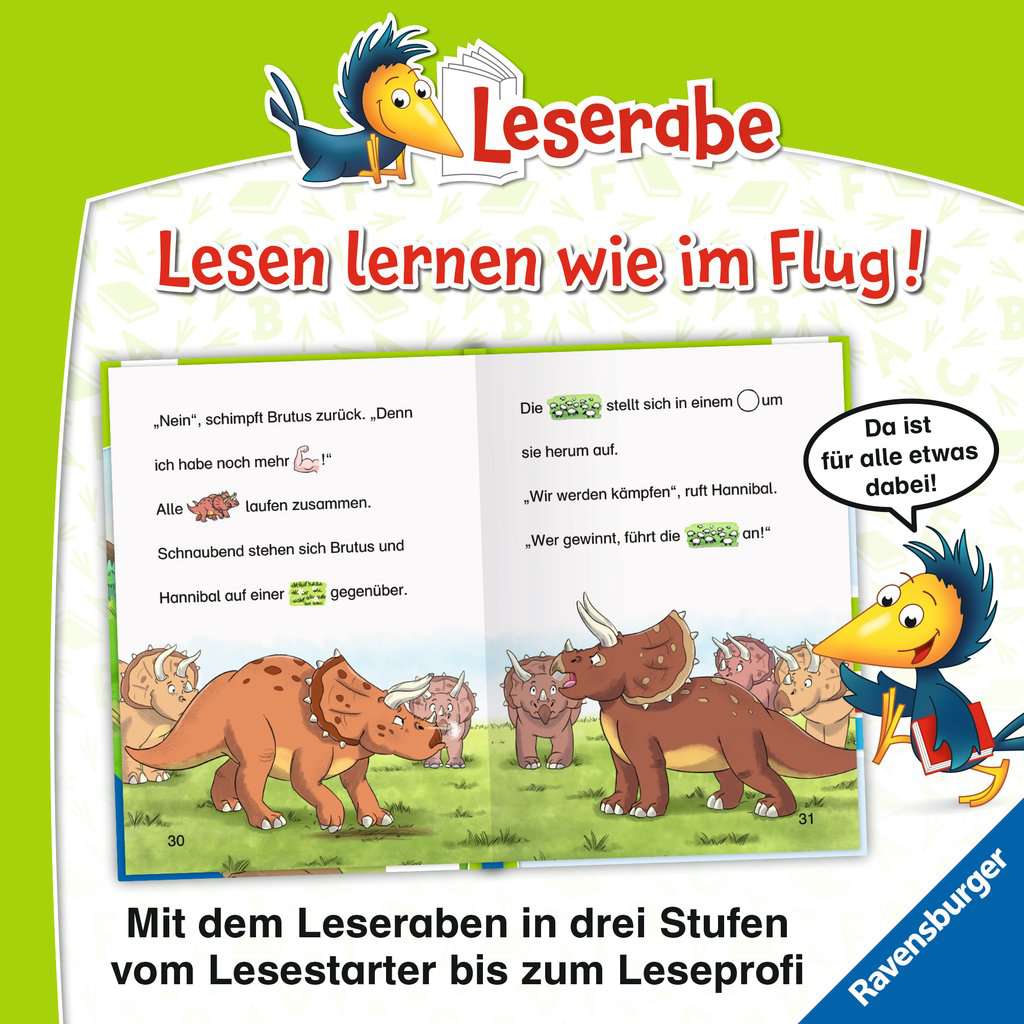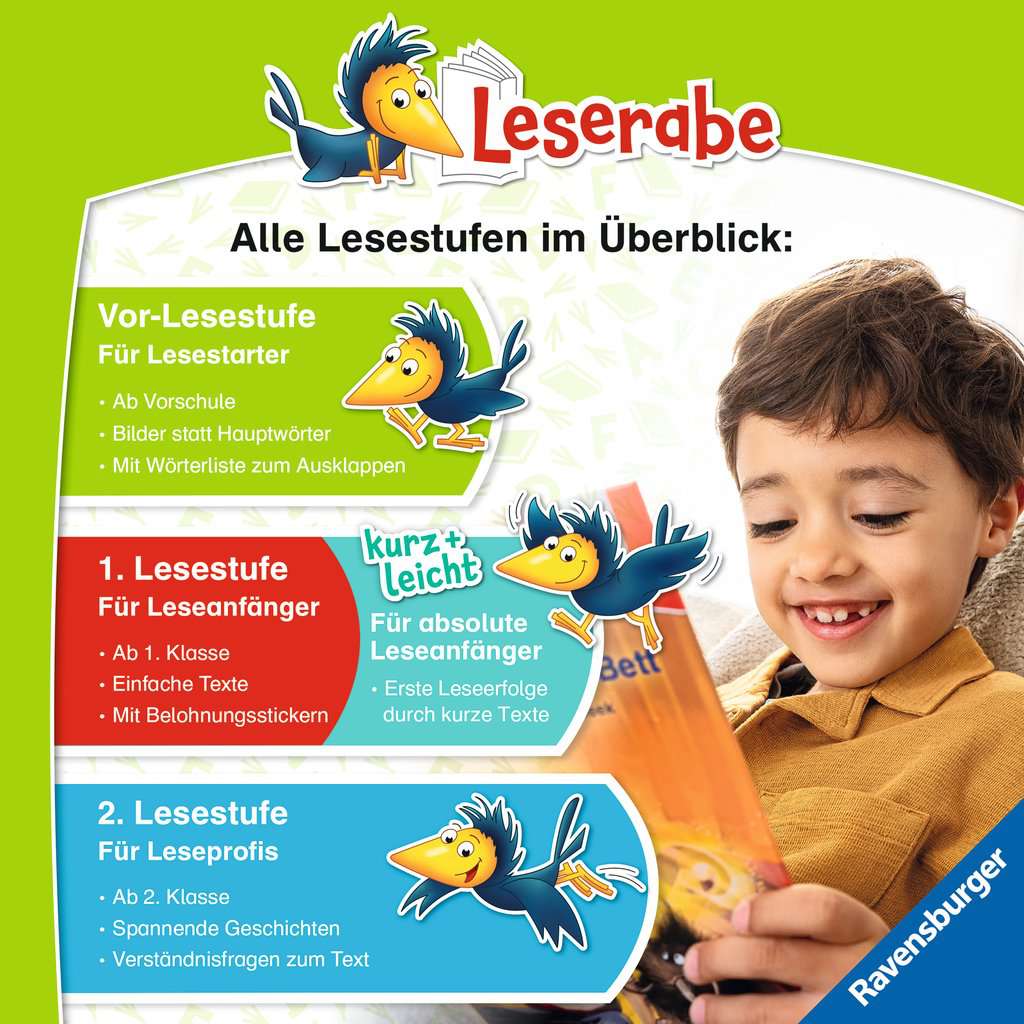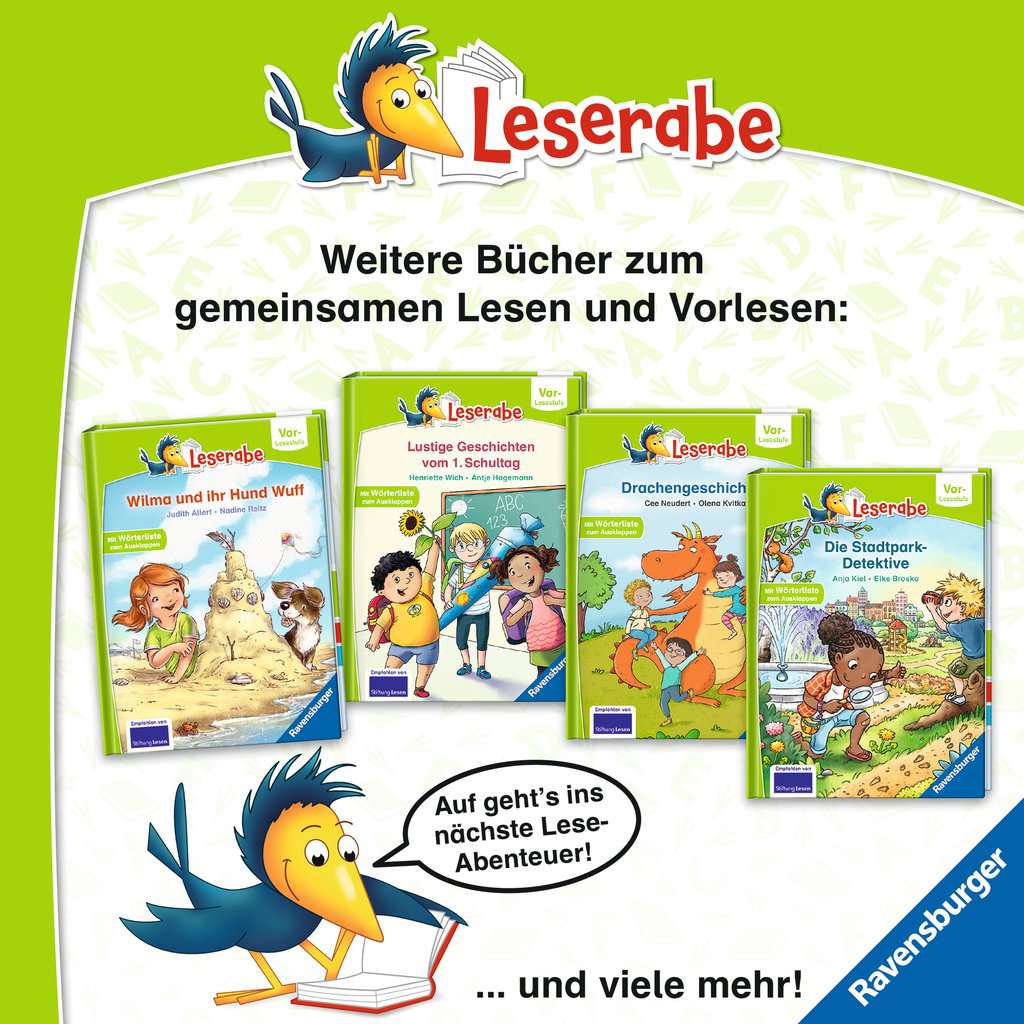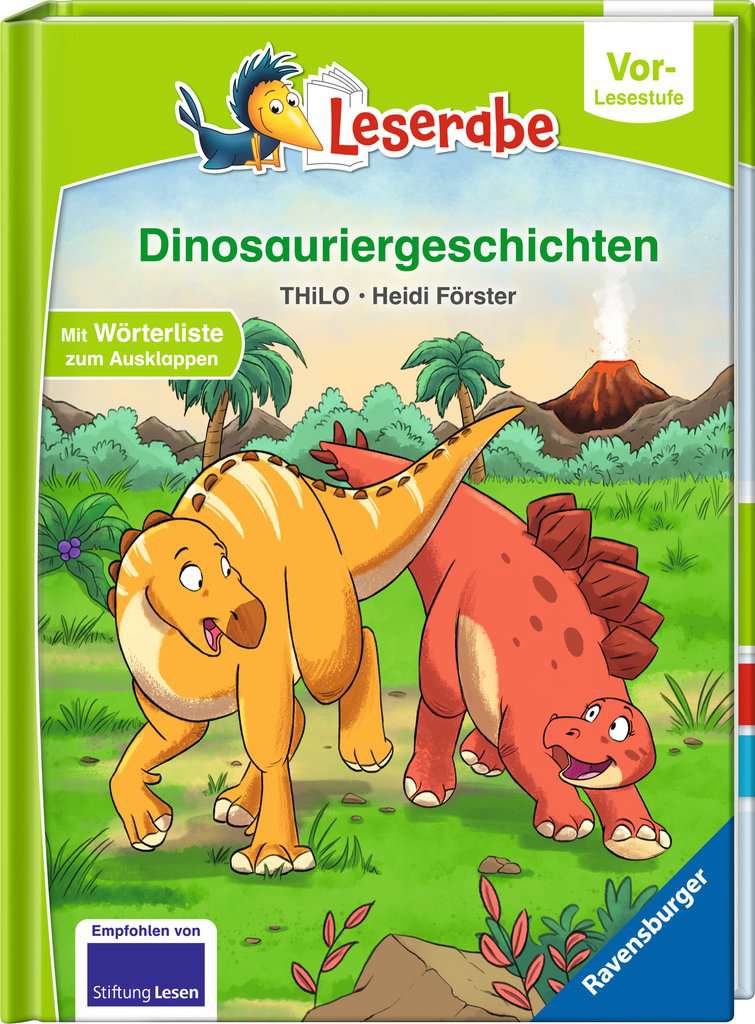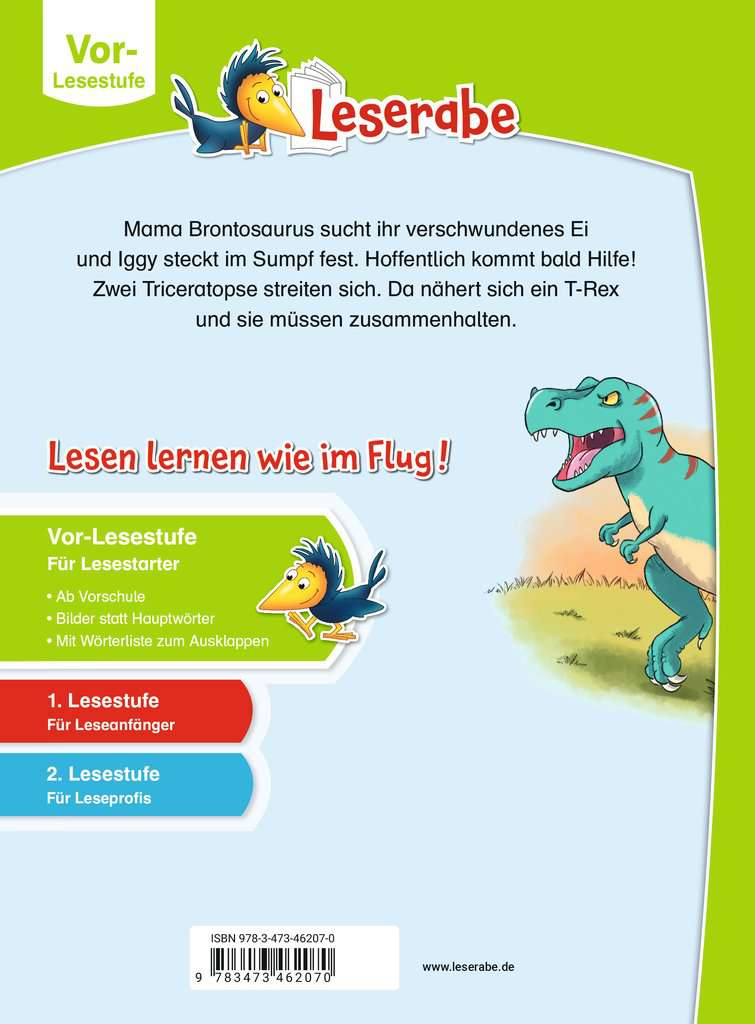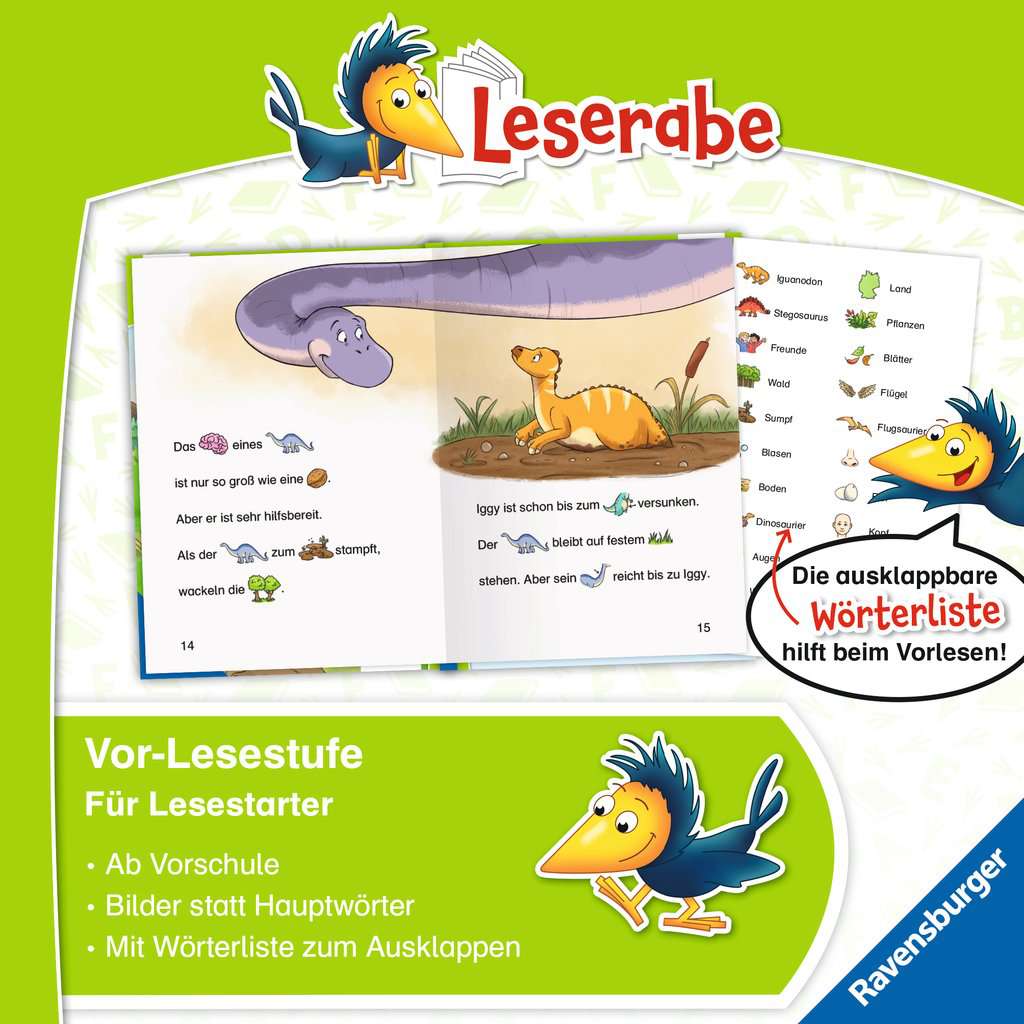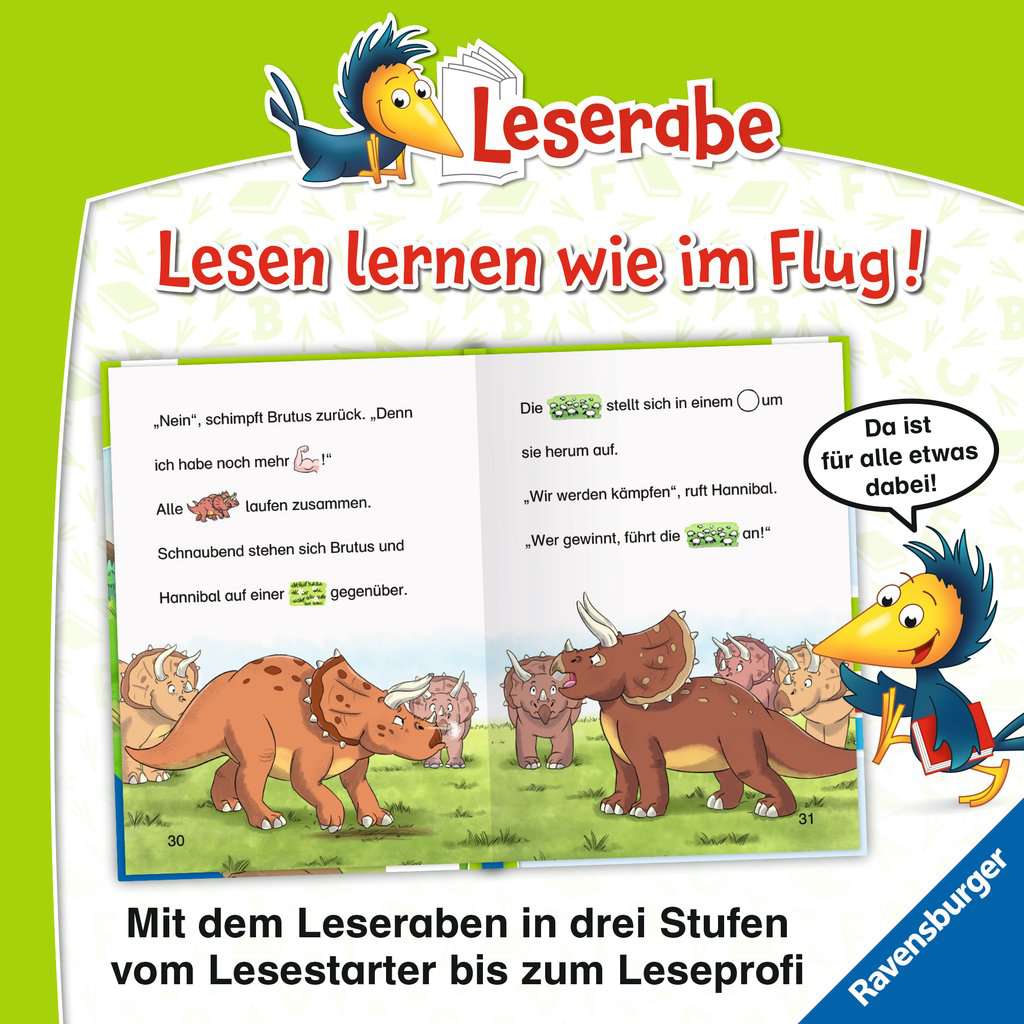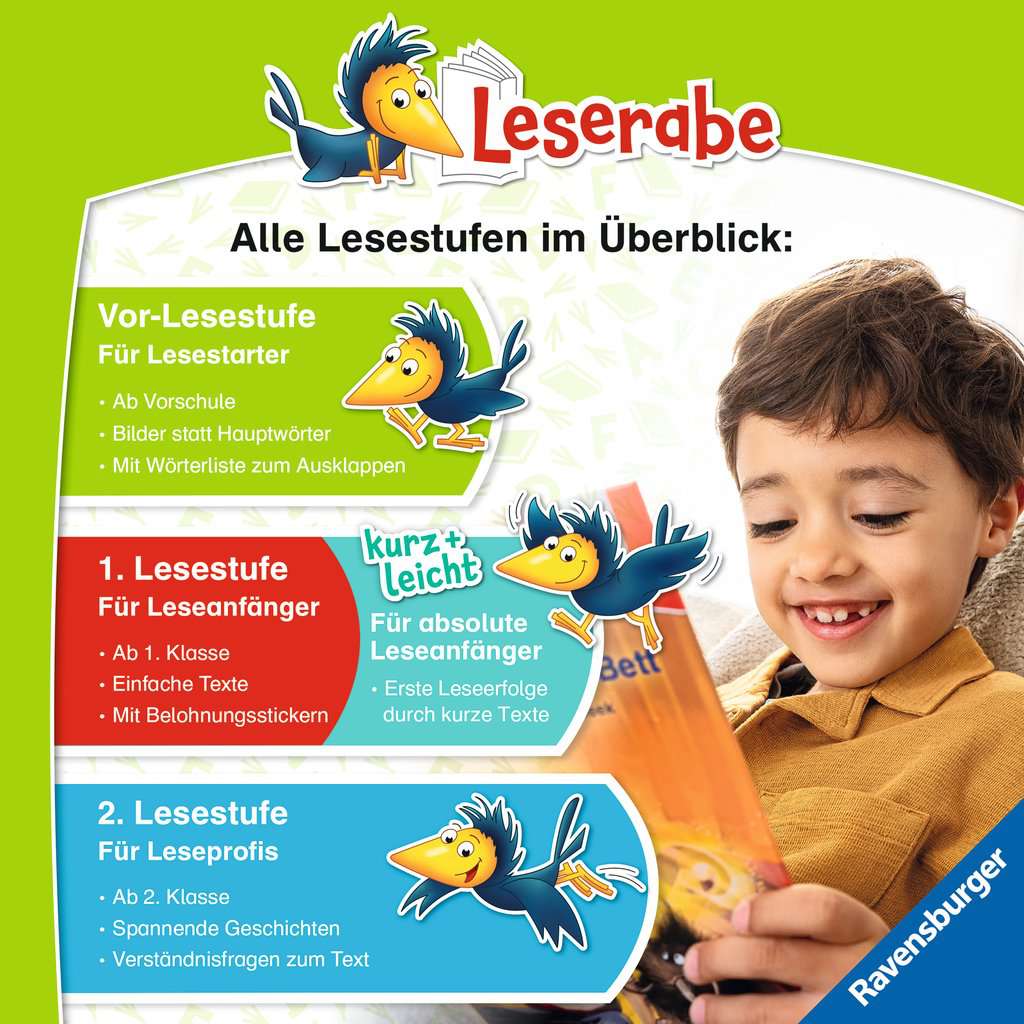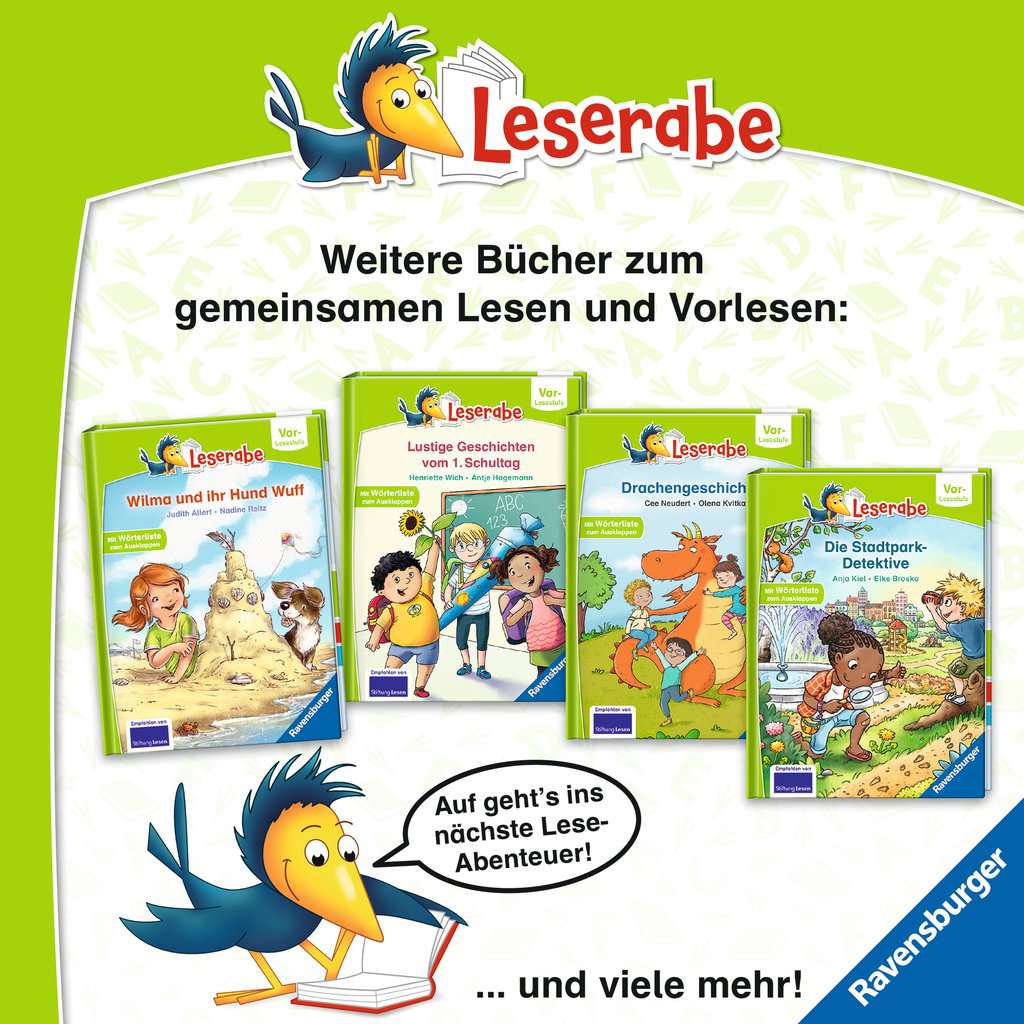 Reading Raven – Pre-Reading Level: Dinosaur Stories
Leserabe - Vor-Lesestufe: Dinosauriergeschichten
View all books in the series


Pre-school and up

Pictures replace nouns

With fold-out word list

48 pp
5 years +
17,6 x 24 cm
EUR 8.99
May 2022
Hardcover
978-3-473-46207-0
• With fold-out pages.
Content
Iggy Iguanodon is stuck in a swamp. Can his friend Steffi Stegosaurus help him before it's too late? Mama Brontosaurus needs help as well: one of her eggs is missing! And the triceratopses need to fend off a T-Rex.
About the Series
Many children start showing an interest in exploring letters and reading as early as kindergarten. That's exactly what we've developed our pre-reading level for. It allows children 5 years and over to make first reading experiences together with their parents. Nouns are replaced with images, making it easy to involve children in the reading process.
The Author
Thilo is a successful screenwriter and has a wide range of German favorites to his credit. During the past few years, he has increasingly gained recognition as a children's book author and has been published by several well-known publishing houses. Thilo currently lives in Mainz with his wife and four children.