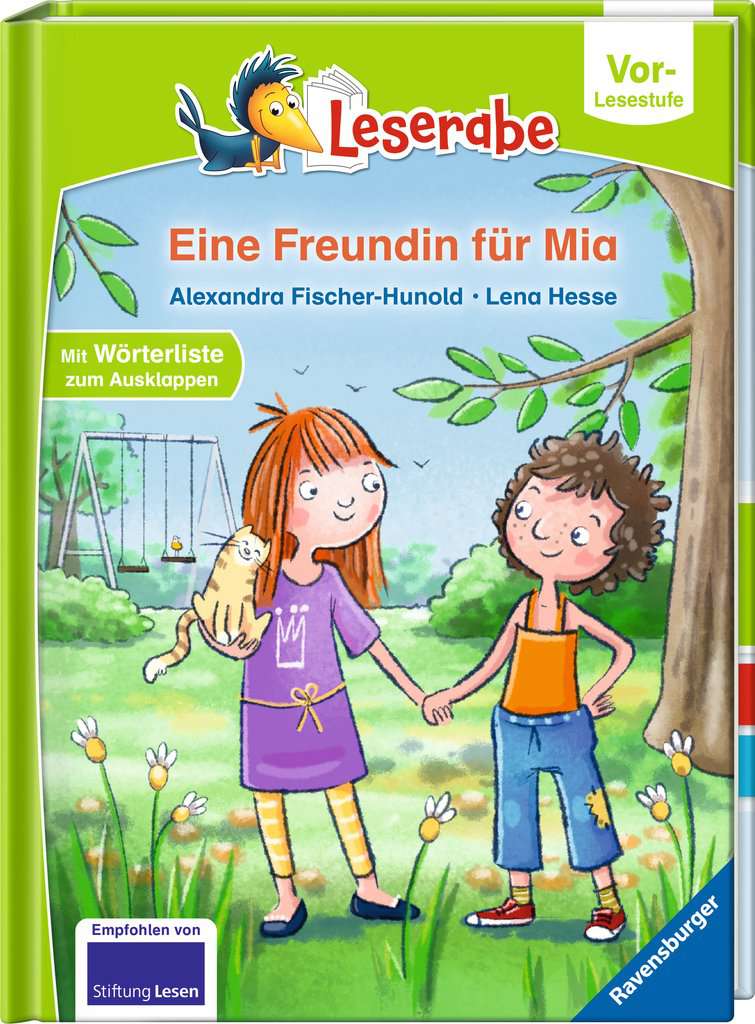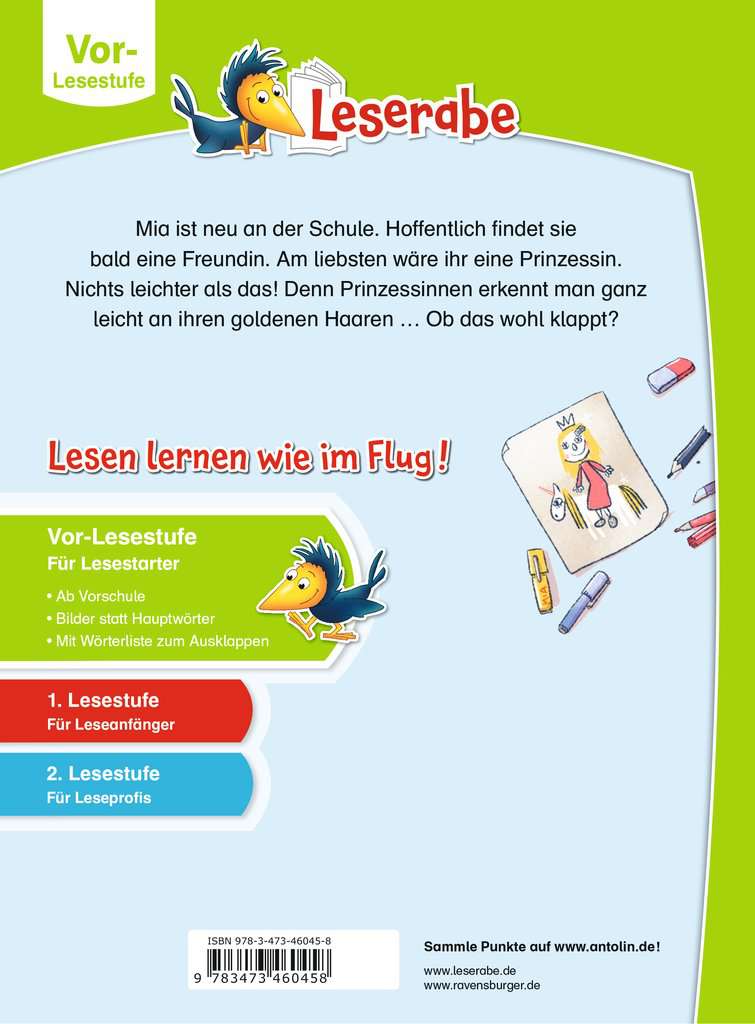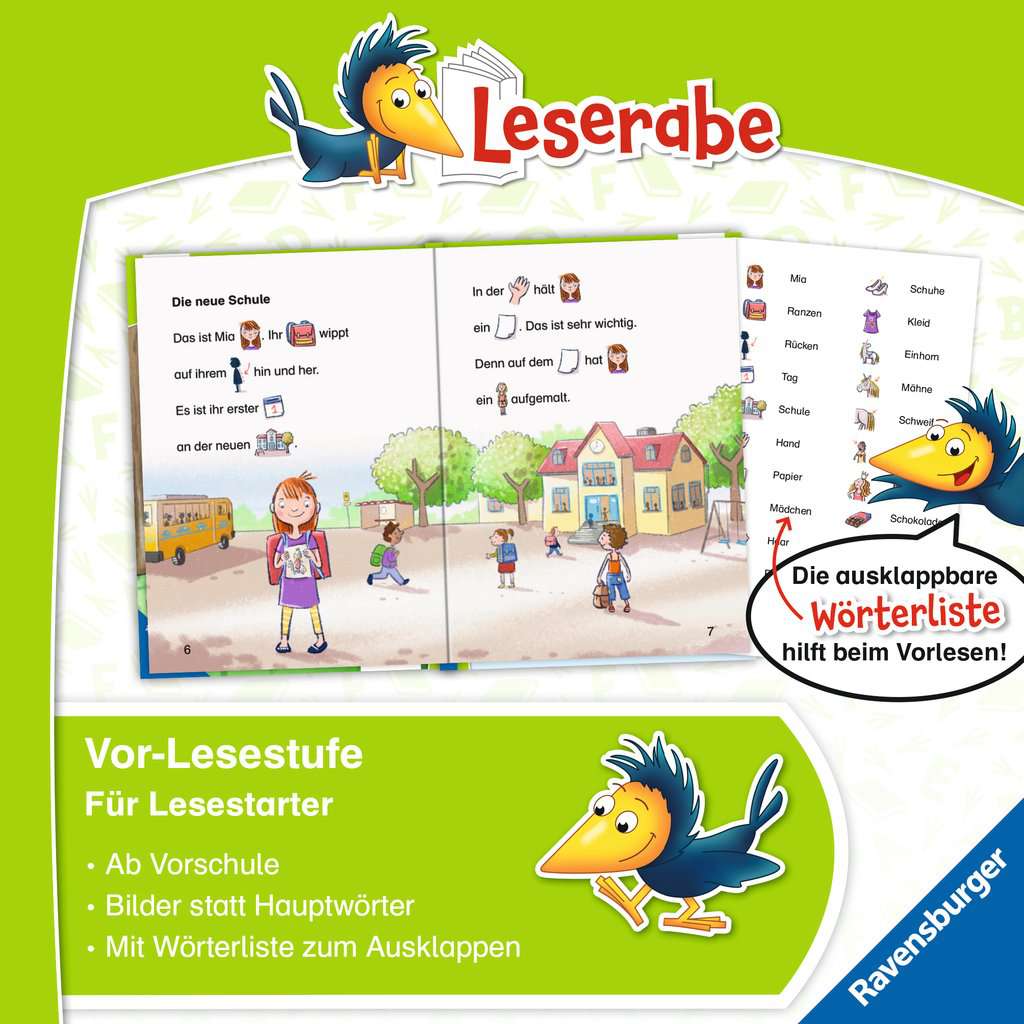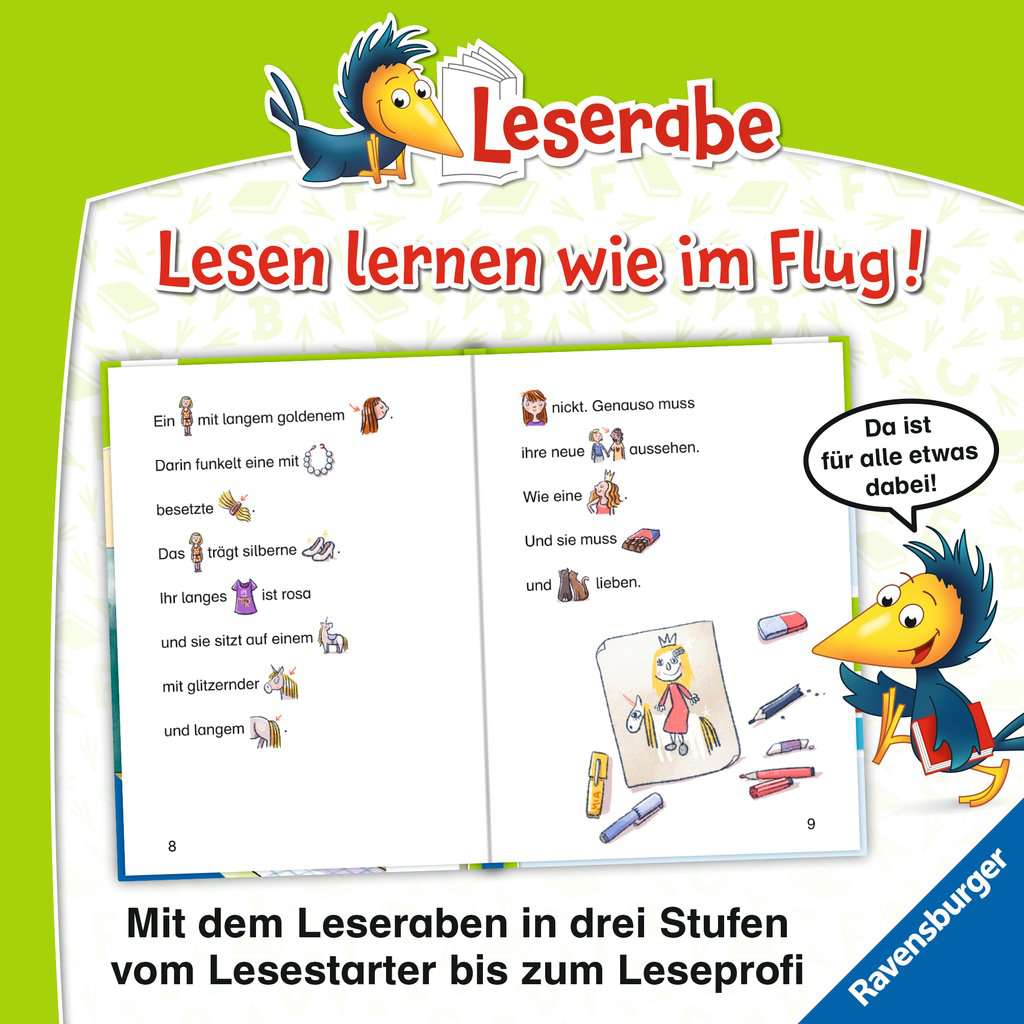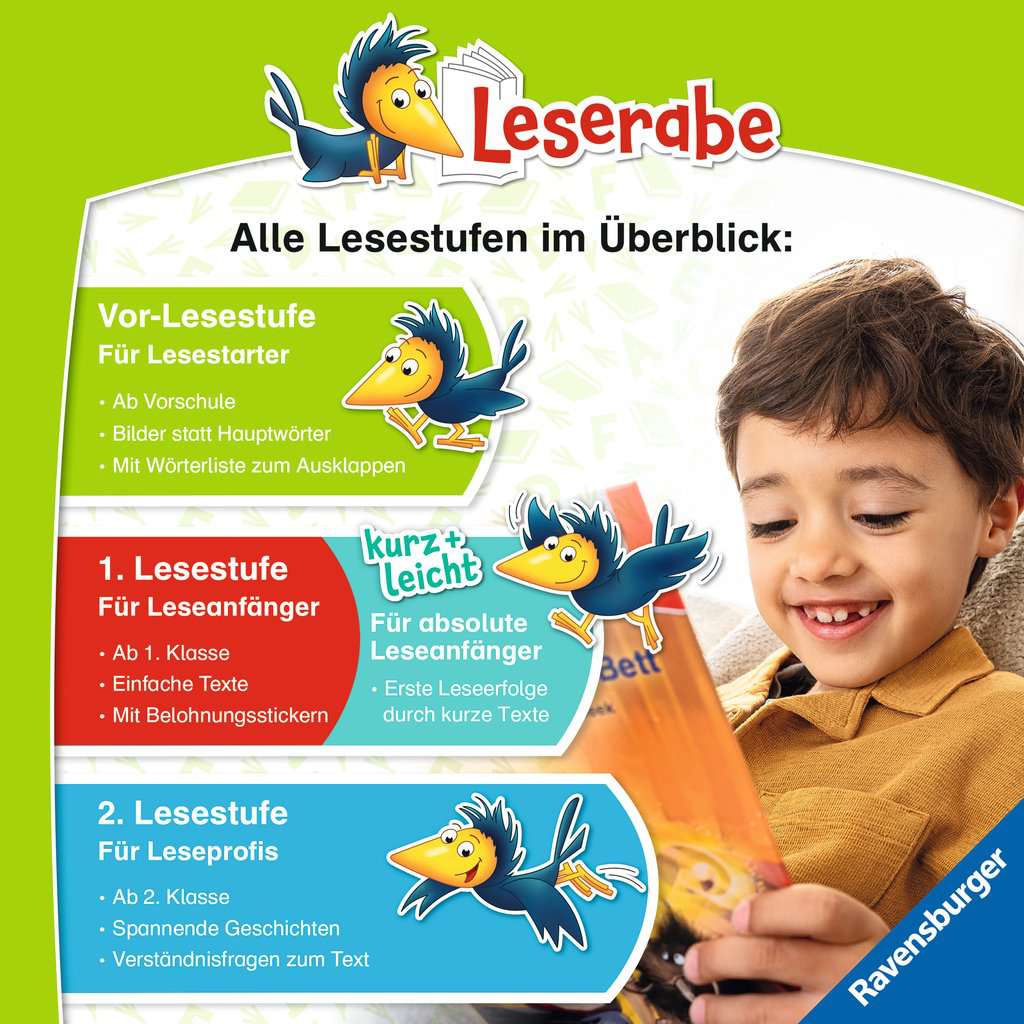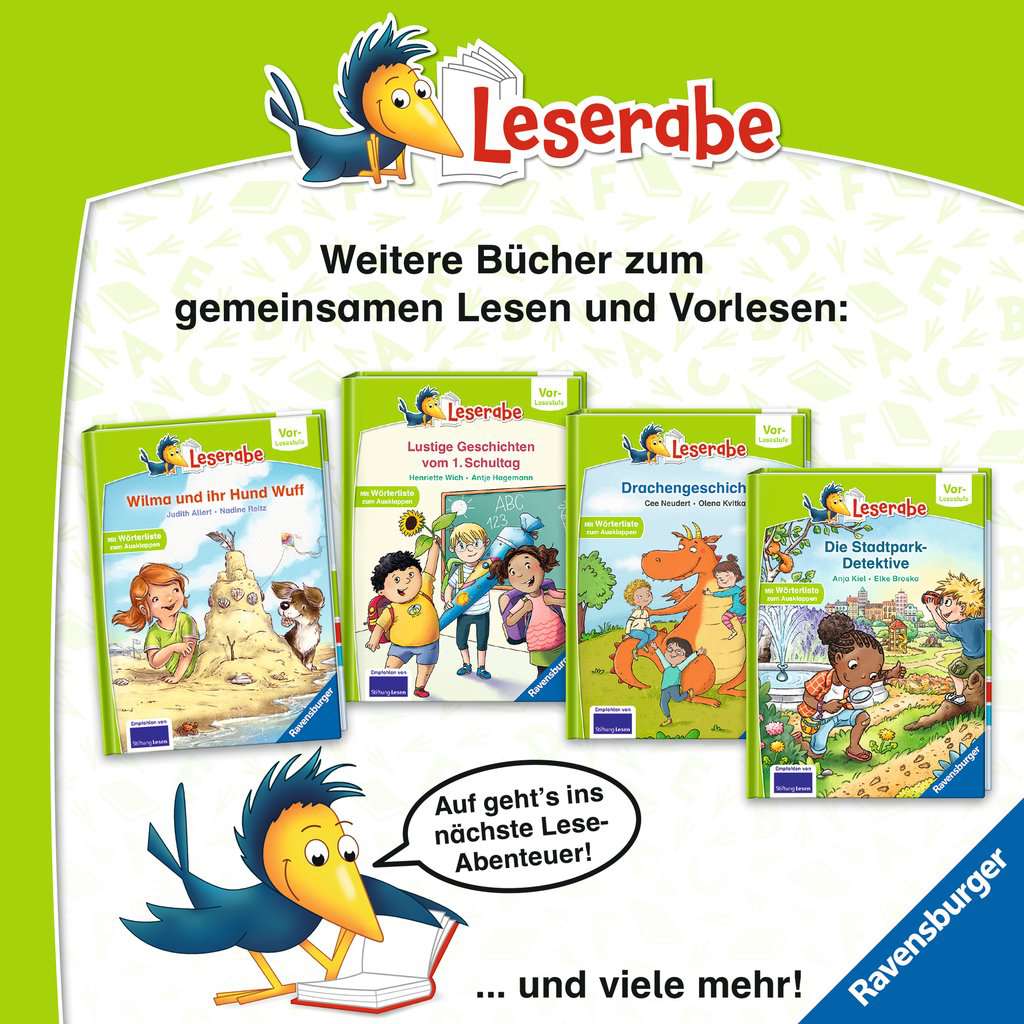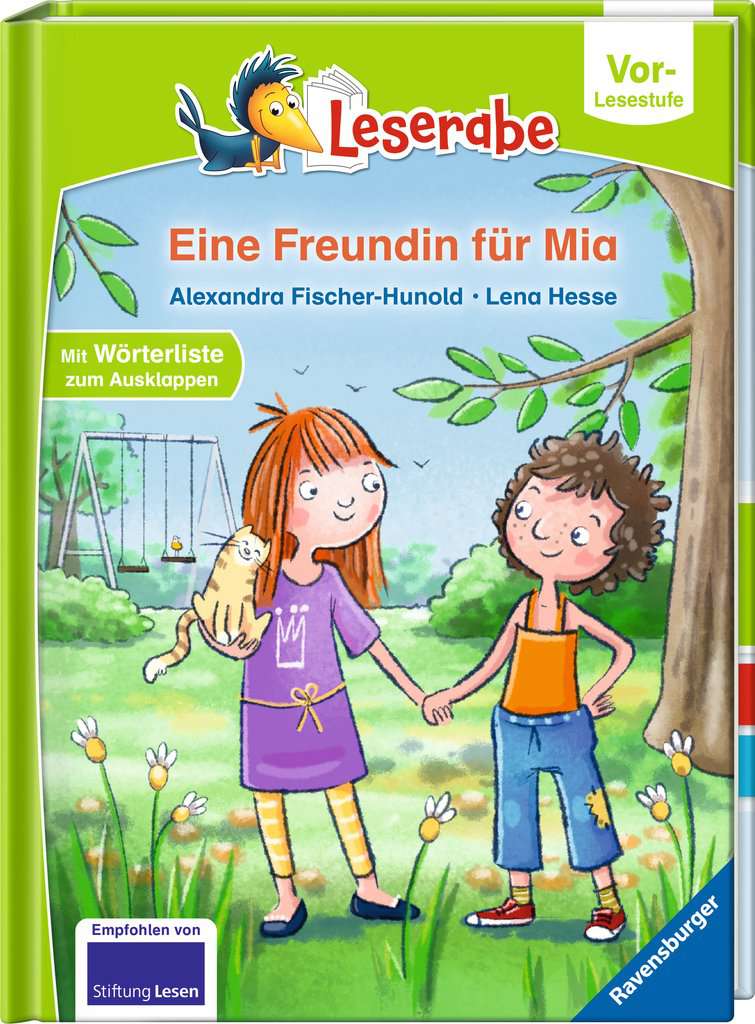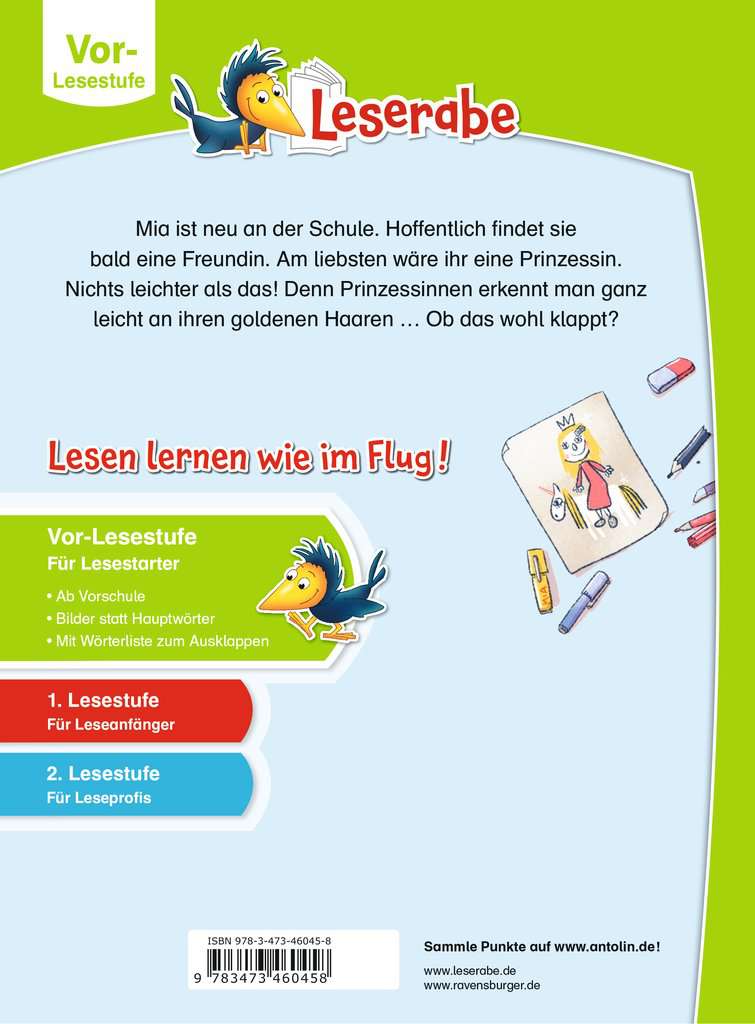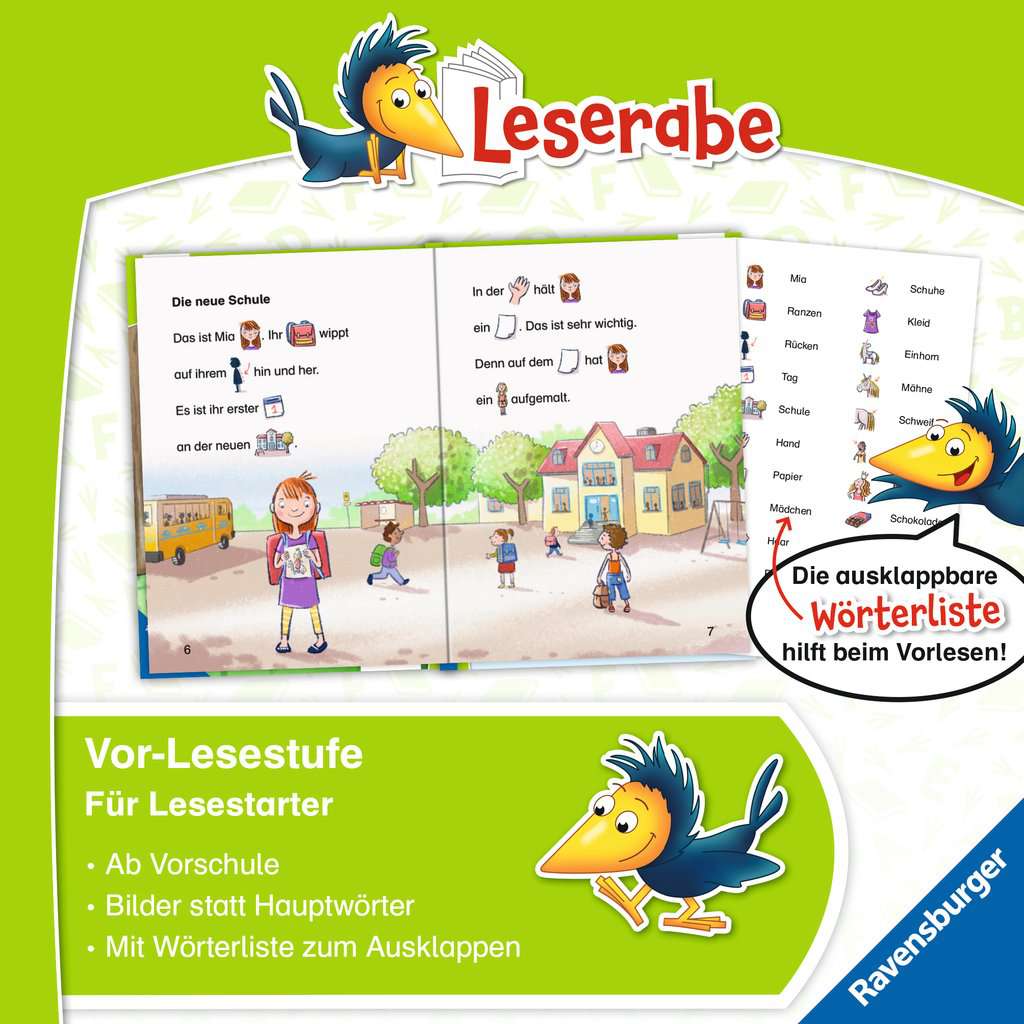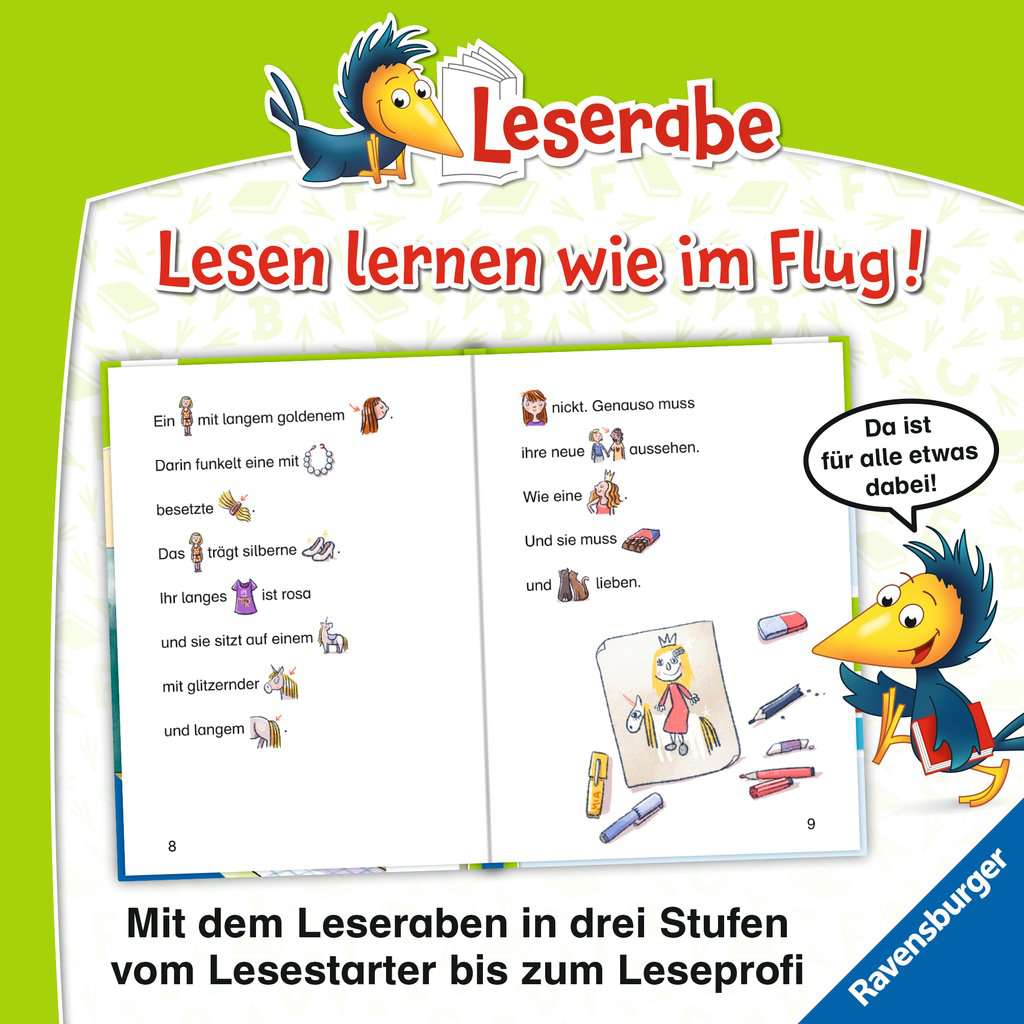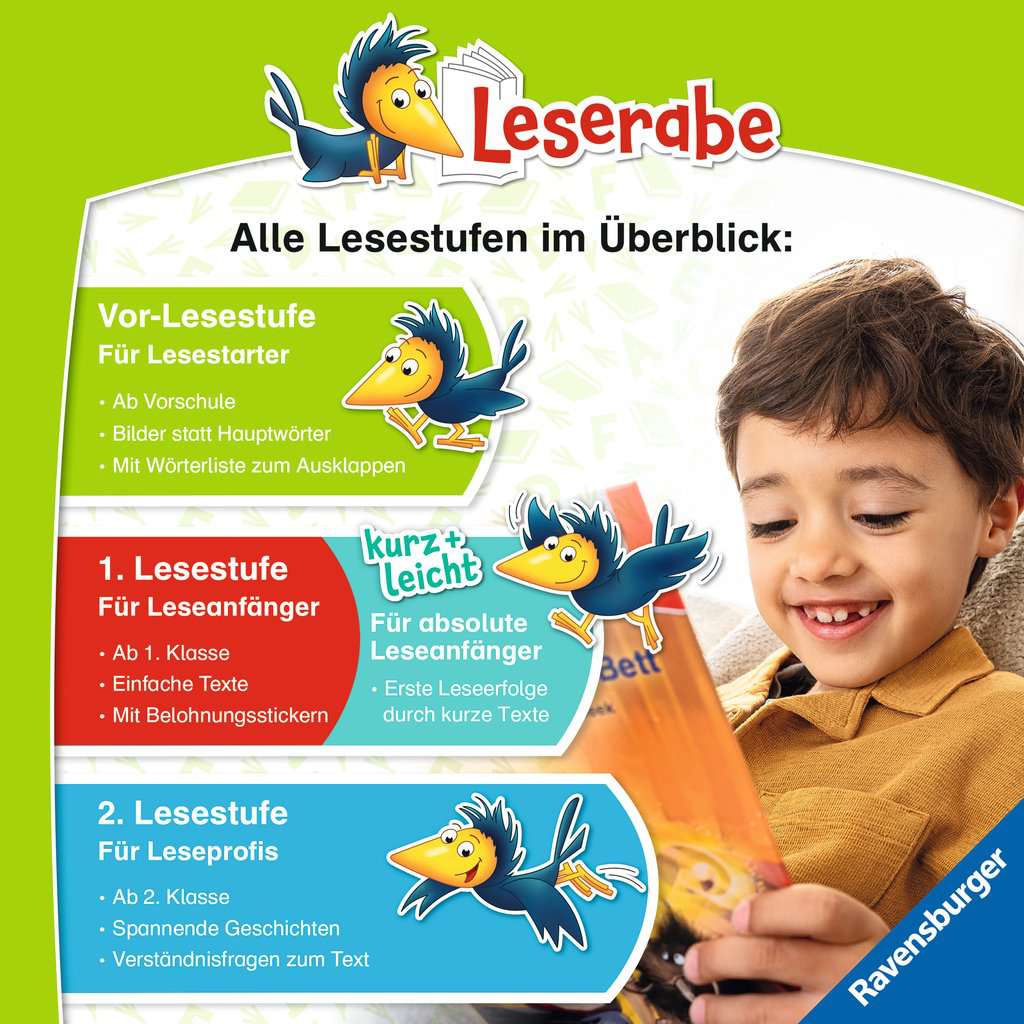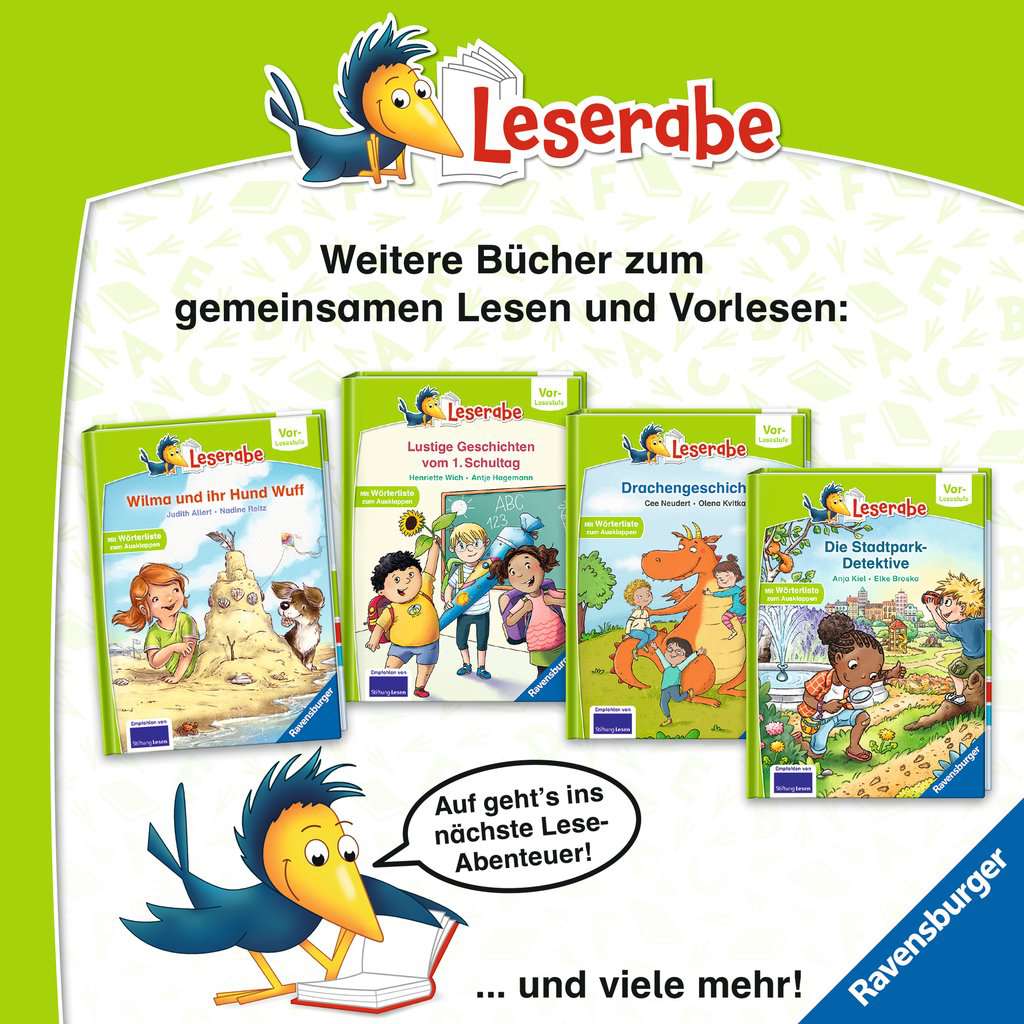 Reading Raven (Pre-Reading Level): A Friend for Mia
Leserabe – Vor-Lesestufe: Eine Freundin für Mia
View all books in the series


Pre-school and up

Pictures replace nouns

With fold-out word list

48 pp
5 years +
17,6 x 24 cm
EUR 8.99
May 2021
Hardcover
978-3-473-46045-8
• With fold-out pages.
Content
Mia has very specific ideas about what her new friend should look like: long blond hair, a little pearl barrette and silver shoes. However, while there are girls at her new school who look at least somewhat like that, they are not interested in Mia. Leo, on the other hand, looks like a boy, loves climbing and soccer and doesn't fit Mia's ideal at all. But then Leo saves Mia's cat from a tree.
About the Series
Many children start showing an interest in exploring letters and reading as early as kindergarten. That's exactly what we've developed our pre-reading level for. It allows children 5 years and over to make first reading experiences together with their parents. Nouns are replaced with images, making it easy to involve children in the reading process.
The Author
Alexandra Fischer-Hunold comes from Düsseldorf and completed training in banking before she decided to study German and English. After working in a travel book publishing company and the birth of her daughter, she exchanged her desk in the office for one at home, where she writes books for children.