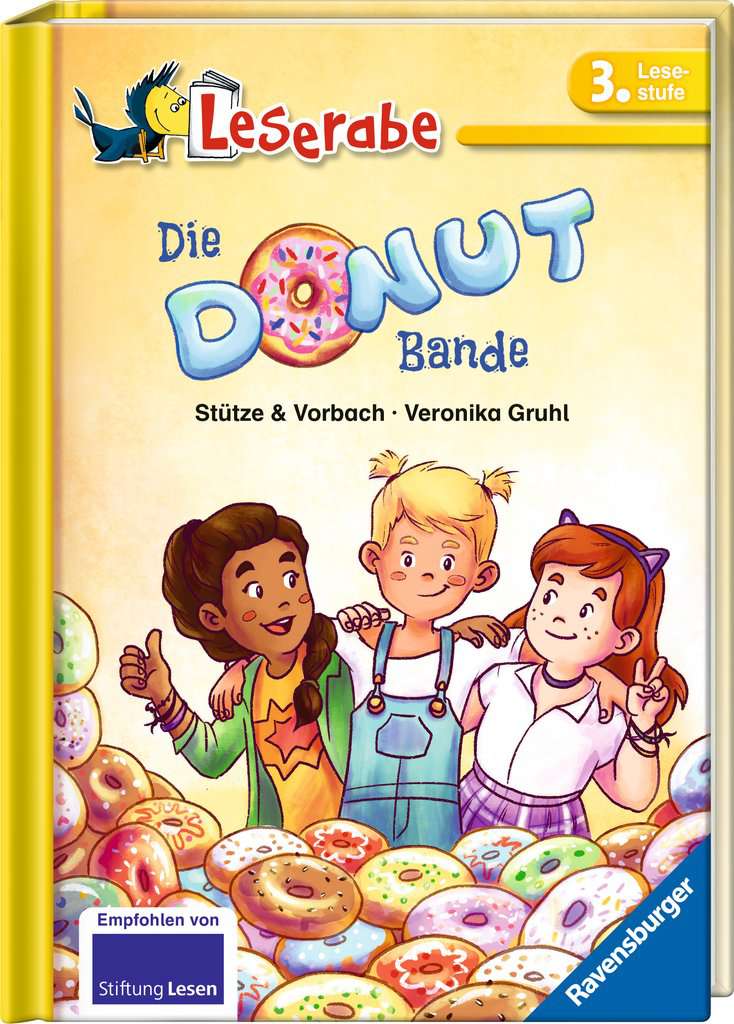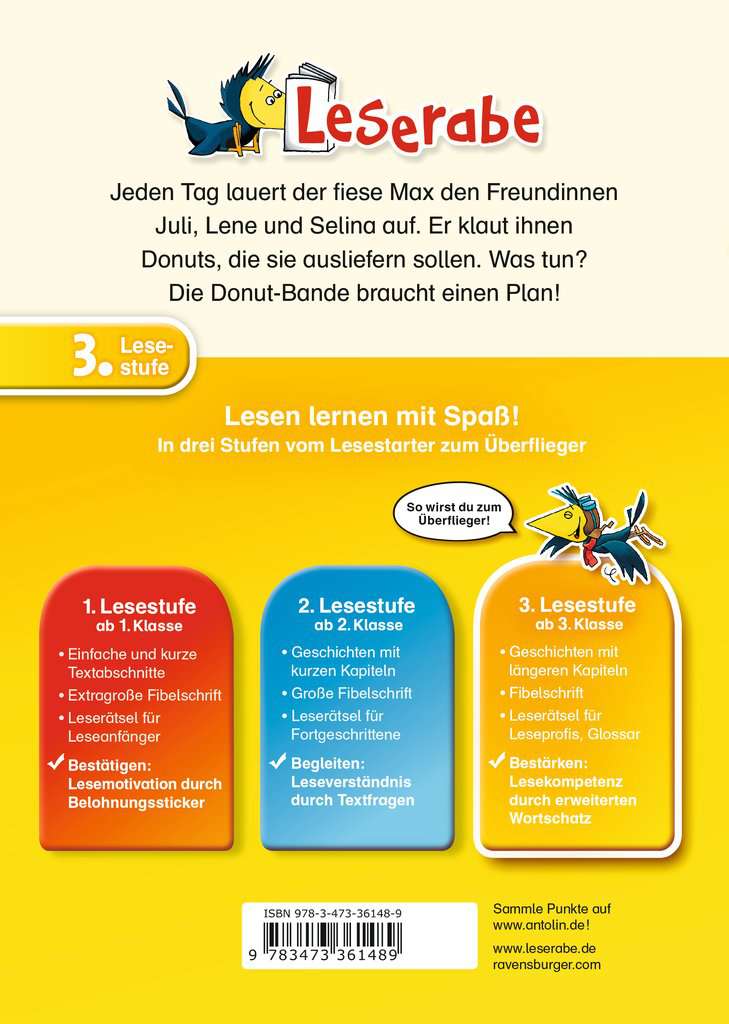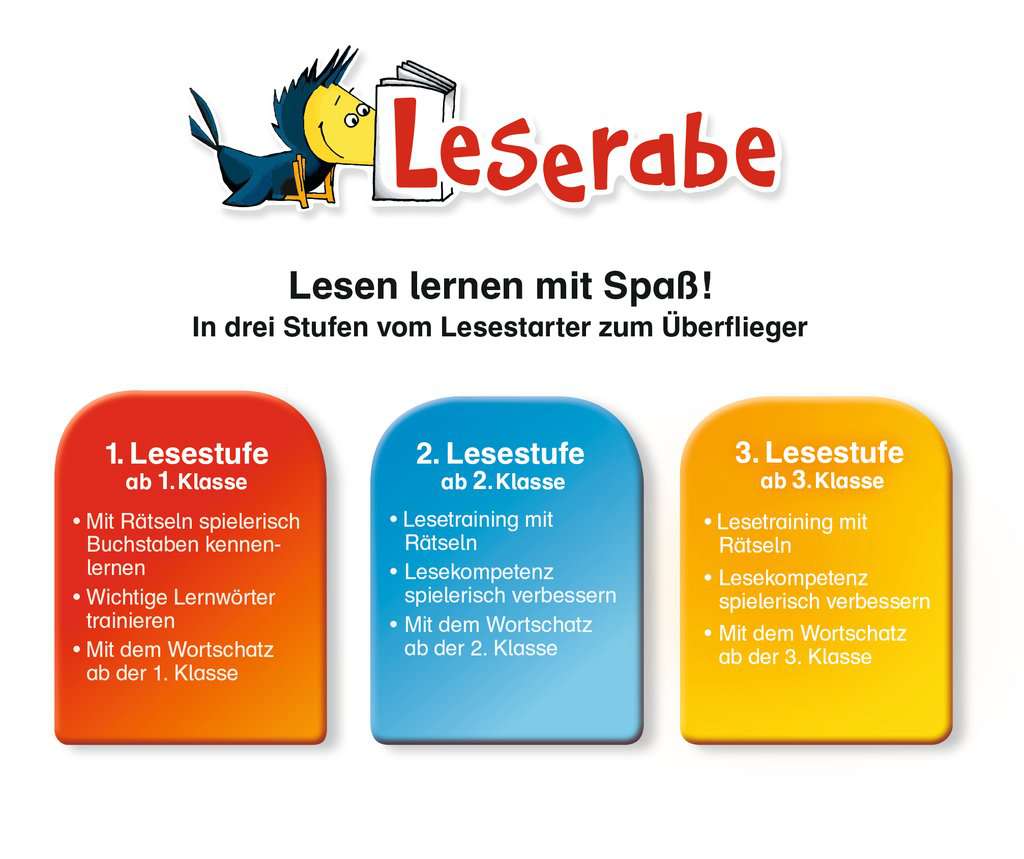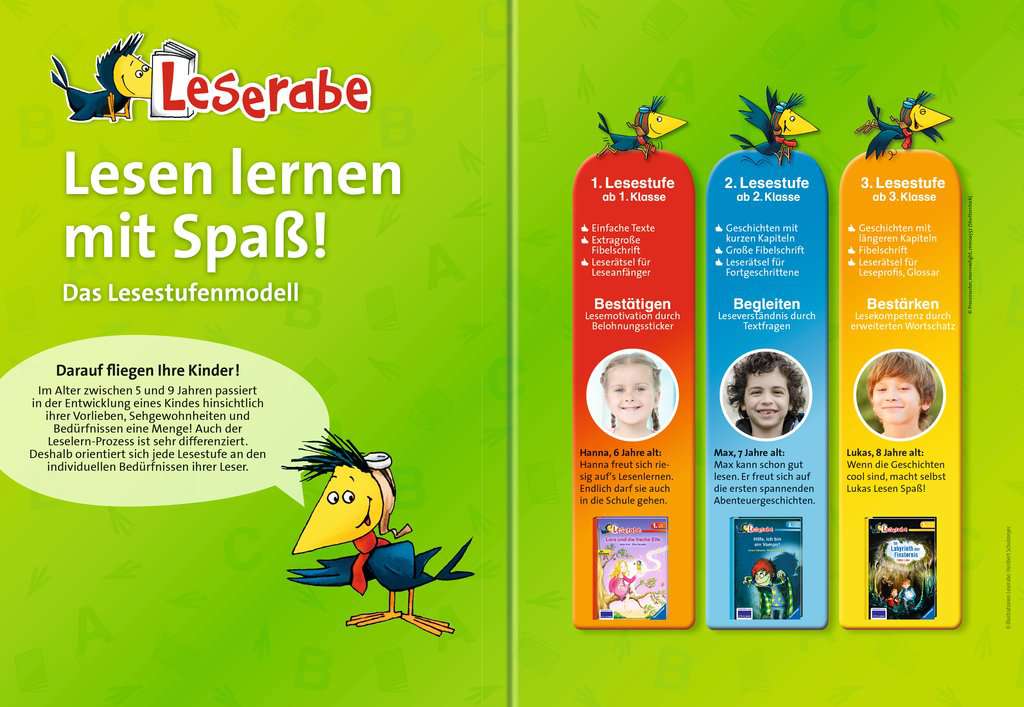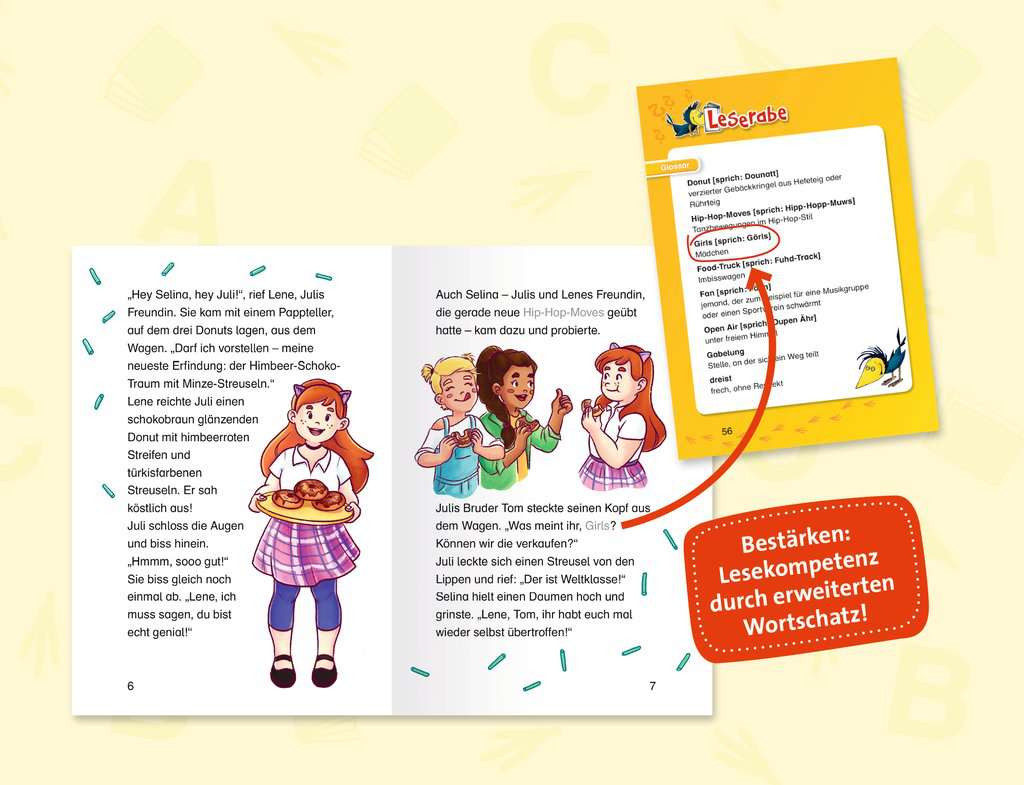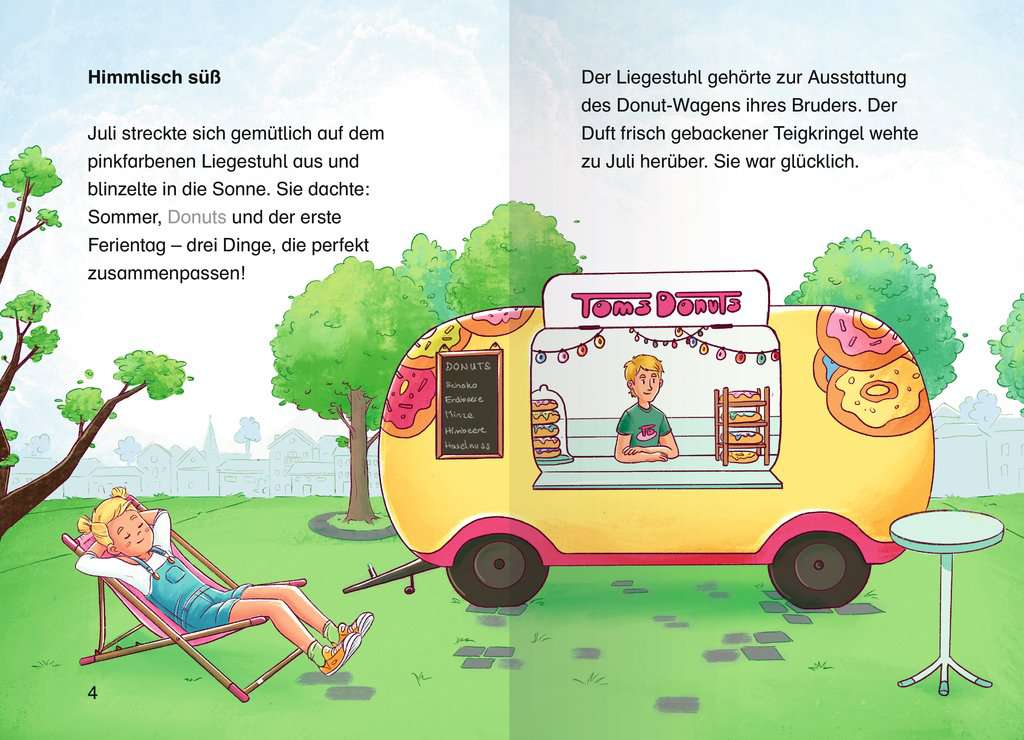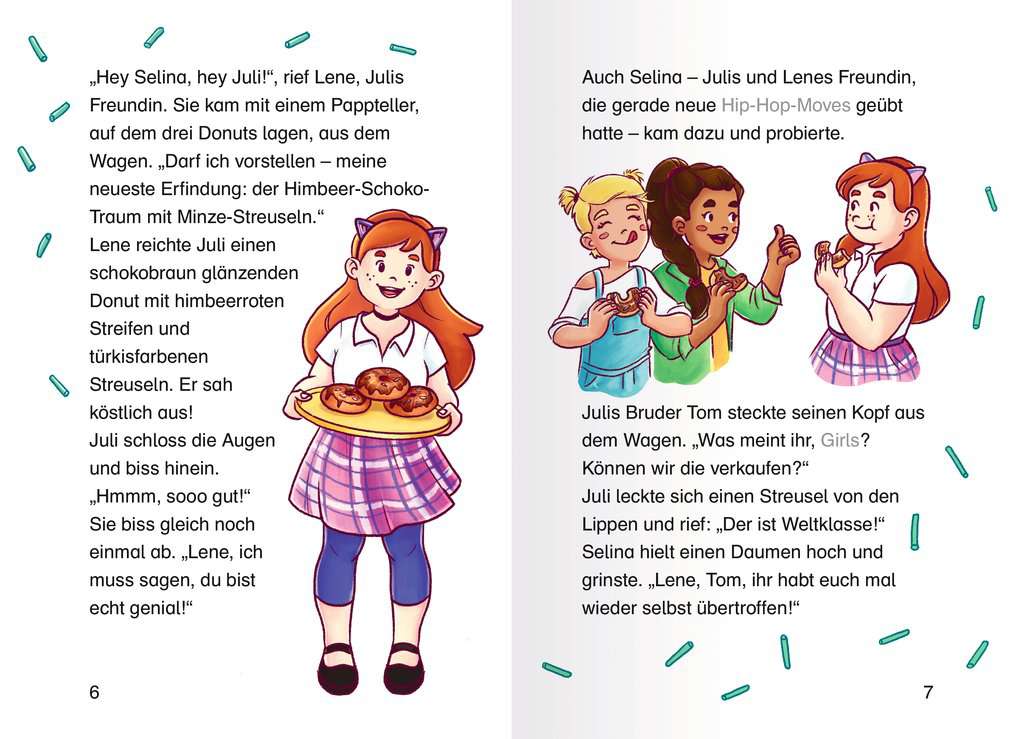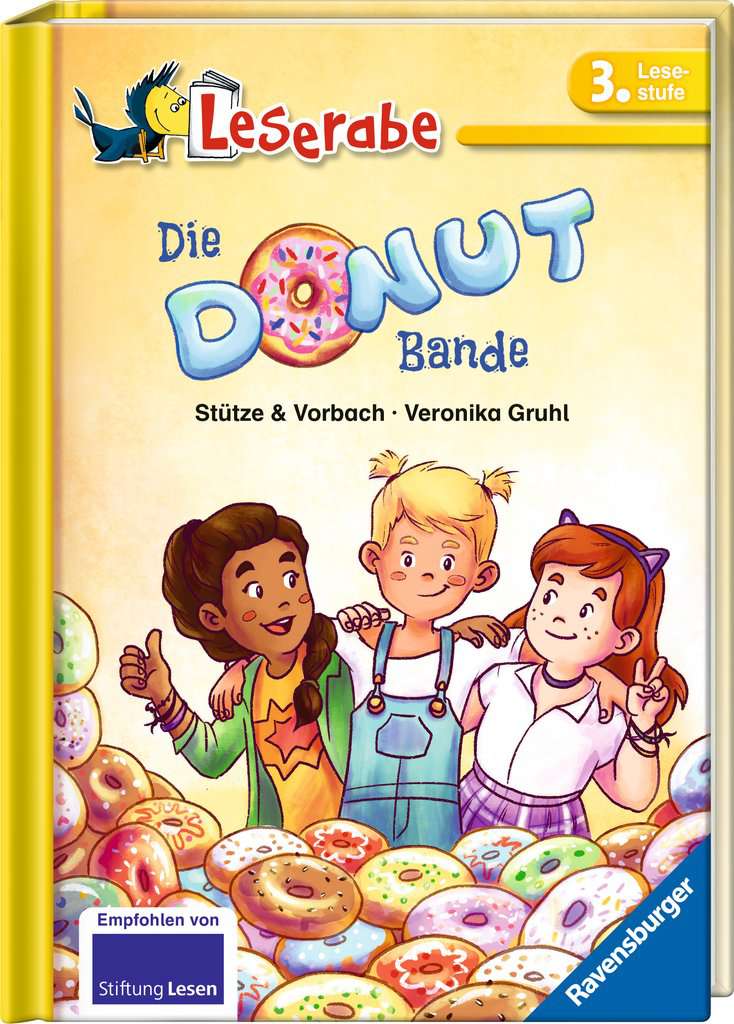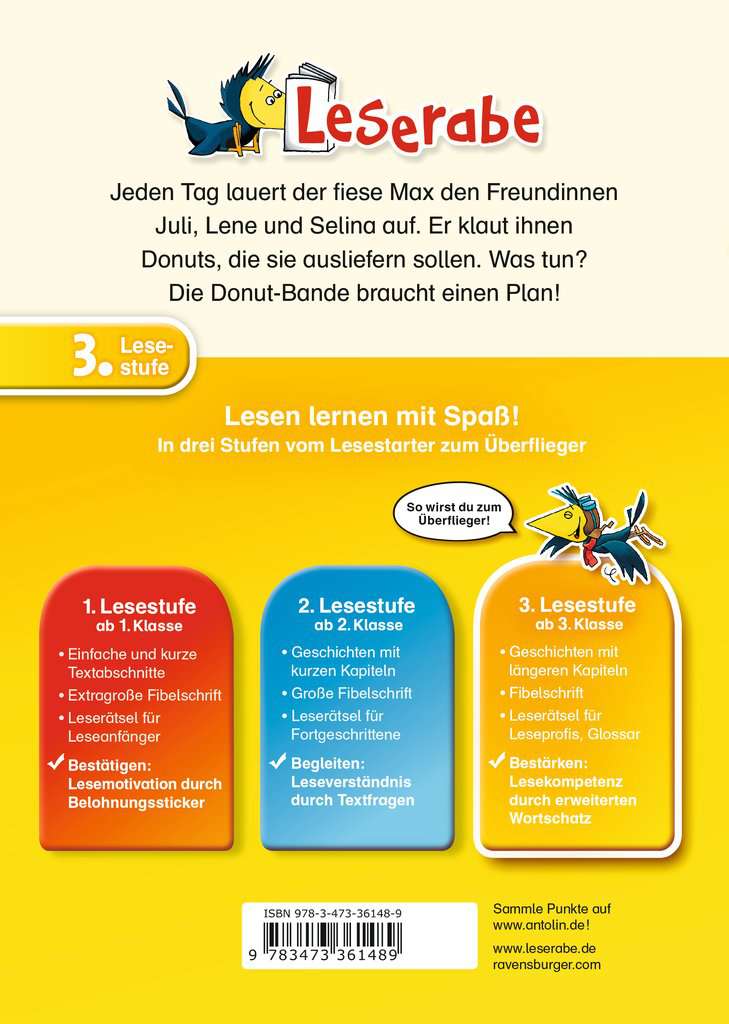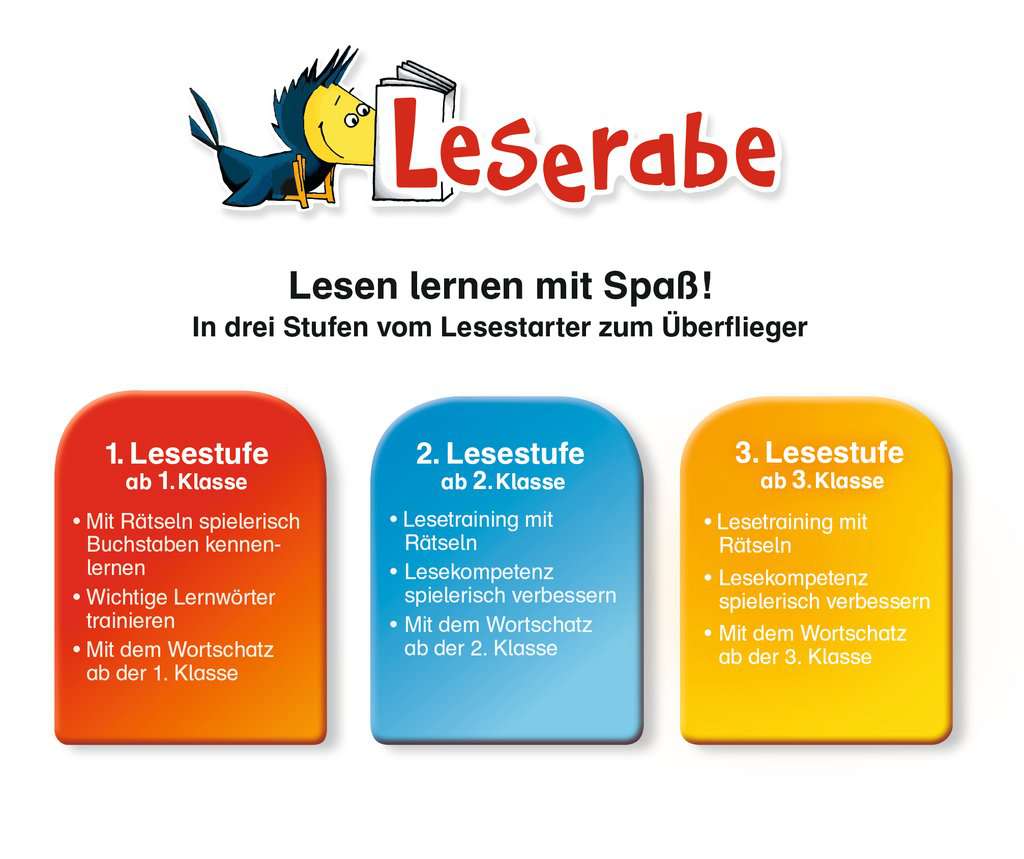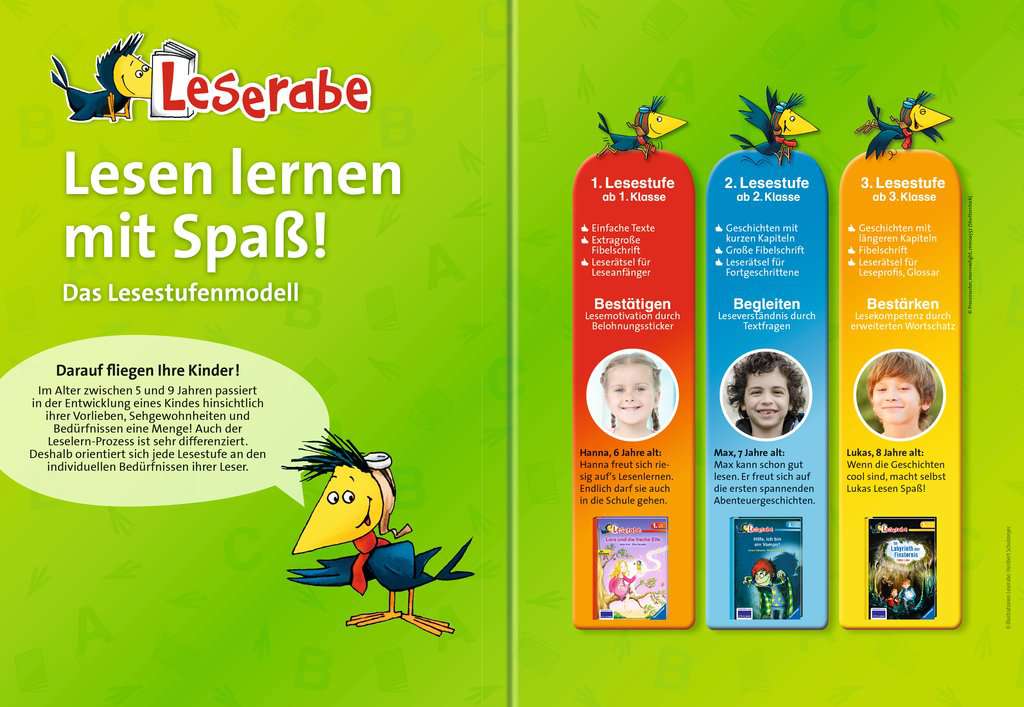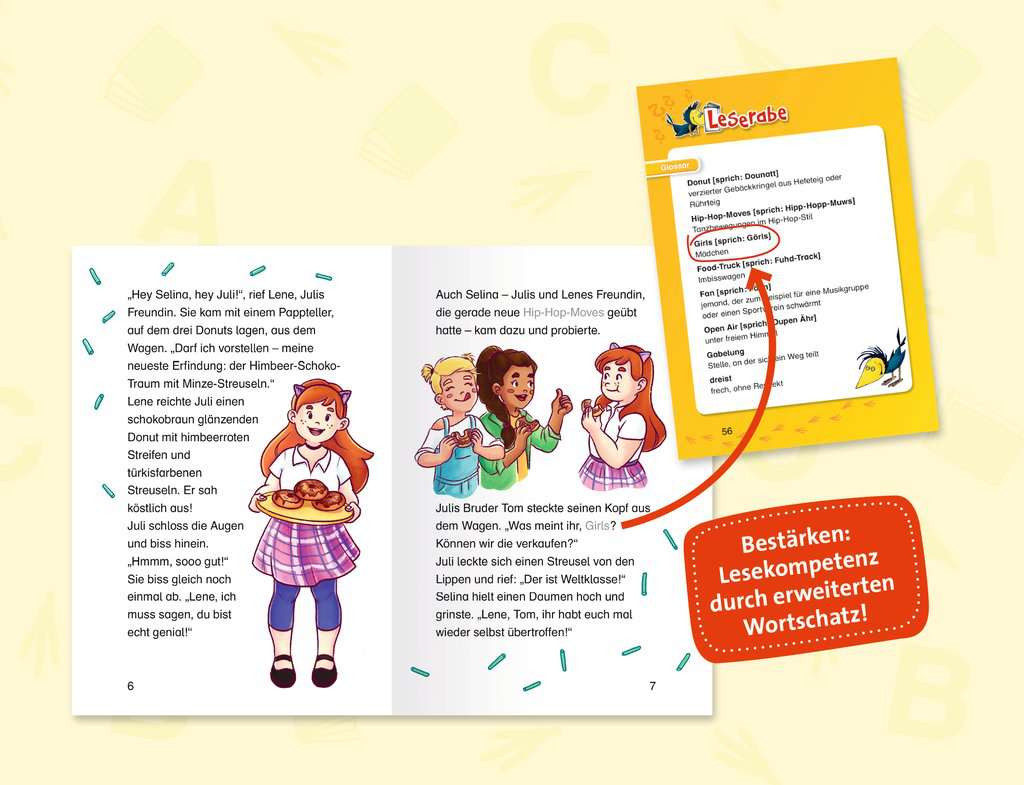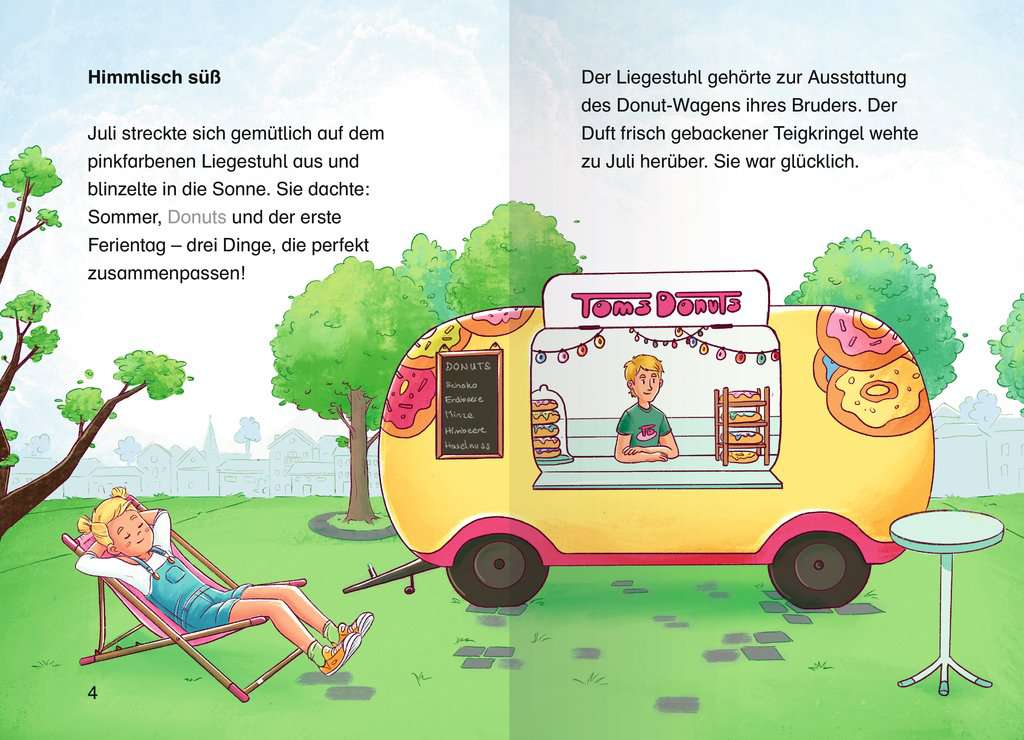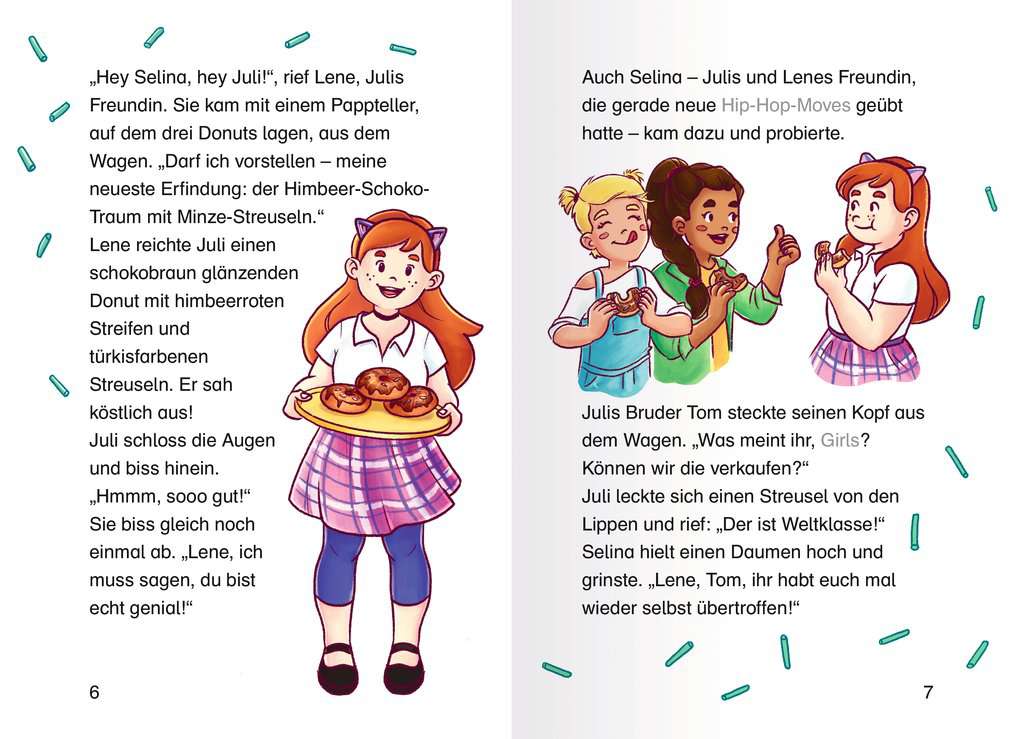 Reading Raven (Level 3): The Donut Gang
Leserabe - 3. Lesestufe: Die Donut-Bande
View all books in the series


A gripping story about friendship

64 pp
8 years +
15,2 x 21,5 cm
EUR 8.99
May 2019
Hardcover
978-3-473-36148-9
Content
It's summer. And it's the first day of the holidays. A perfect combo, Juli thinks to herself as she bites into her first delicious donut of the day. Every afternoon, she meets her friends Selina and Lene at Tom's donut truck. Juli's brother Tom makes the best donuts in Sonnenstein. But this summer, Tom is under particular pressure: He needs to sell a lot of donuts so he can make sufficient profits and pay all his costs. Otherwise he's going to have to close the food truck. Juli and her friends decide to help him by delivering donuts on their bikes. Everything works out great until Max turns up. He simply stops the three girls one afternoon during their delivery run and grabs two donuts. The next day, it's not just Max who turns up and steals donuts, but two of his friends as well. Tom receives complaints from his customers. This can't go on! The donut gang needs to come up with something.
In order to deter the boys from thieving once and for all, Juli and her friends create the "donuts from hell" – with lots of pepper, chili and hot peppers, according to the motto: Divinely sweet is over, now things are getting hellishly spicy! The morsels literally get stuck in the throats of Max and his friends. They'll definitely never, ever waylay the girls again. They've understood: You better don't mess with the donut gang!
About the Series
The Reading Raven series is designed to encourage beginning readers by providing fun and exciting stories at each ability level, from their first efforts at reading alone to more advanced chapter books Each Reading Raven book includes reading riddles, puzzles to solve using information in the story. This is a fun way to check how well children understand what they read. The first level features short texts with lots of pictures that provide clues to the story's meaning. These books are written in extra-large print. When children are ready for longer stories, the second level of Reading Raven offers short chapter books, also in large print with illustrations that help readers follow the text. The third level is for readers who are becoming proficient, with longer chapters and increasingly complex stories, but still with accompanying pictures and highly readable print.
The Author
Rights Sold
Slovenian