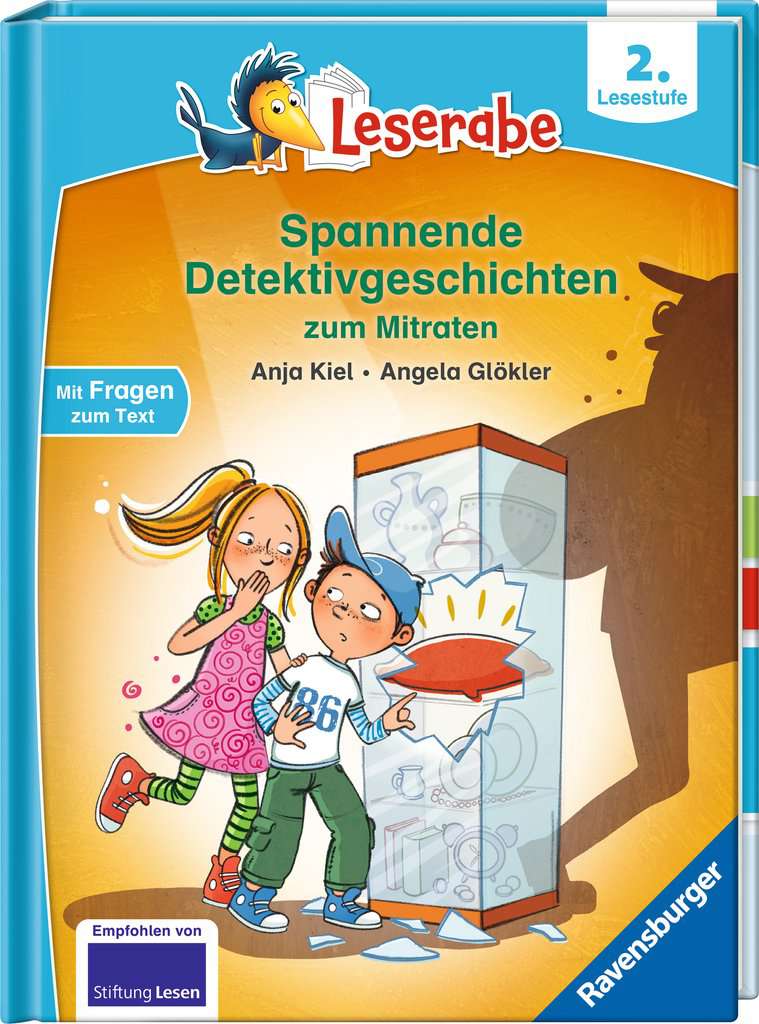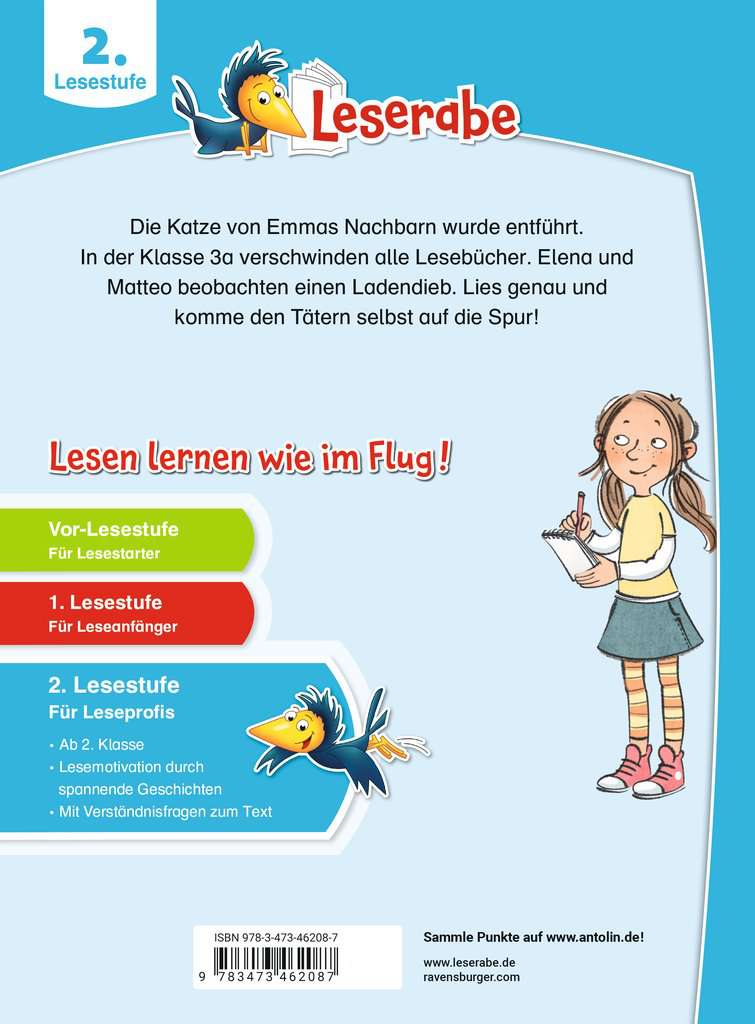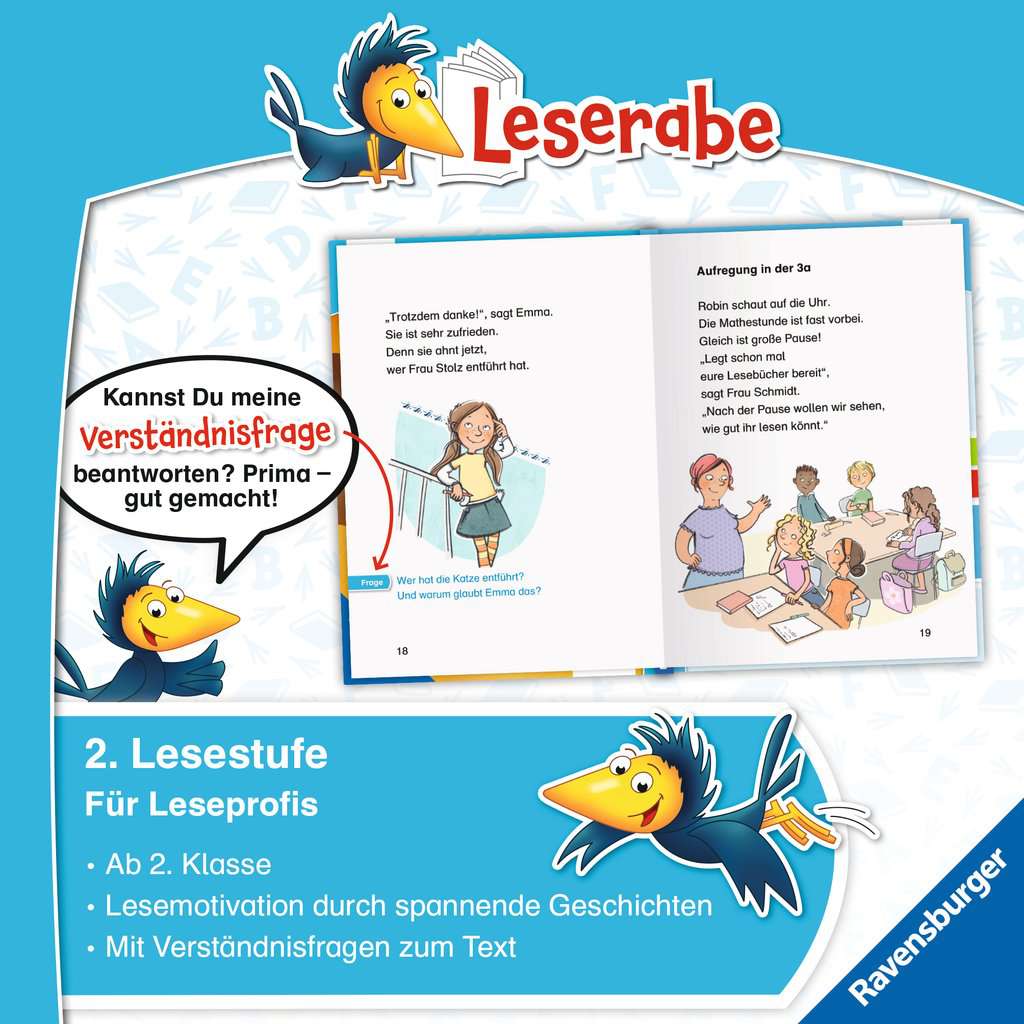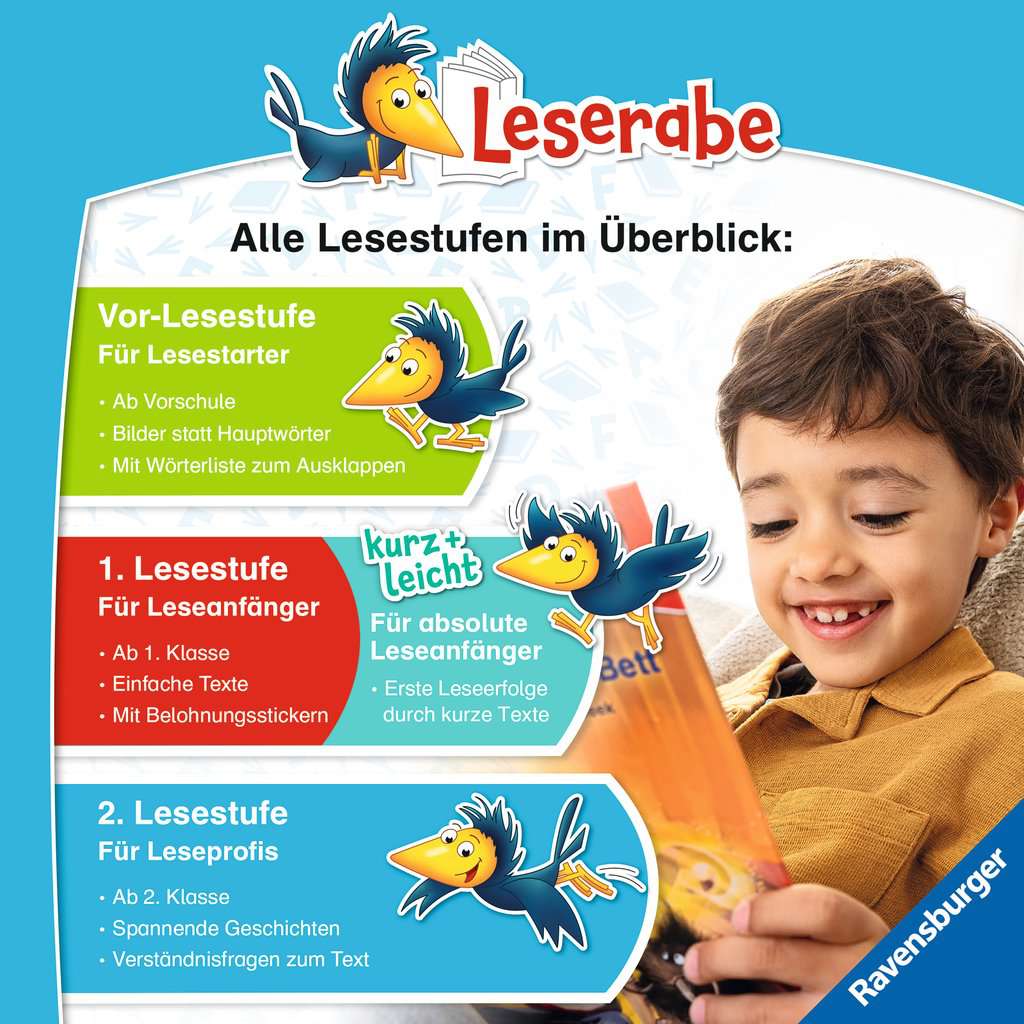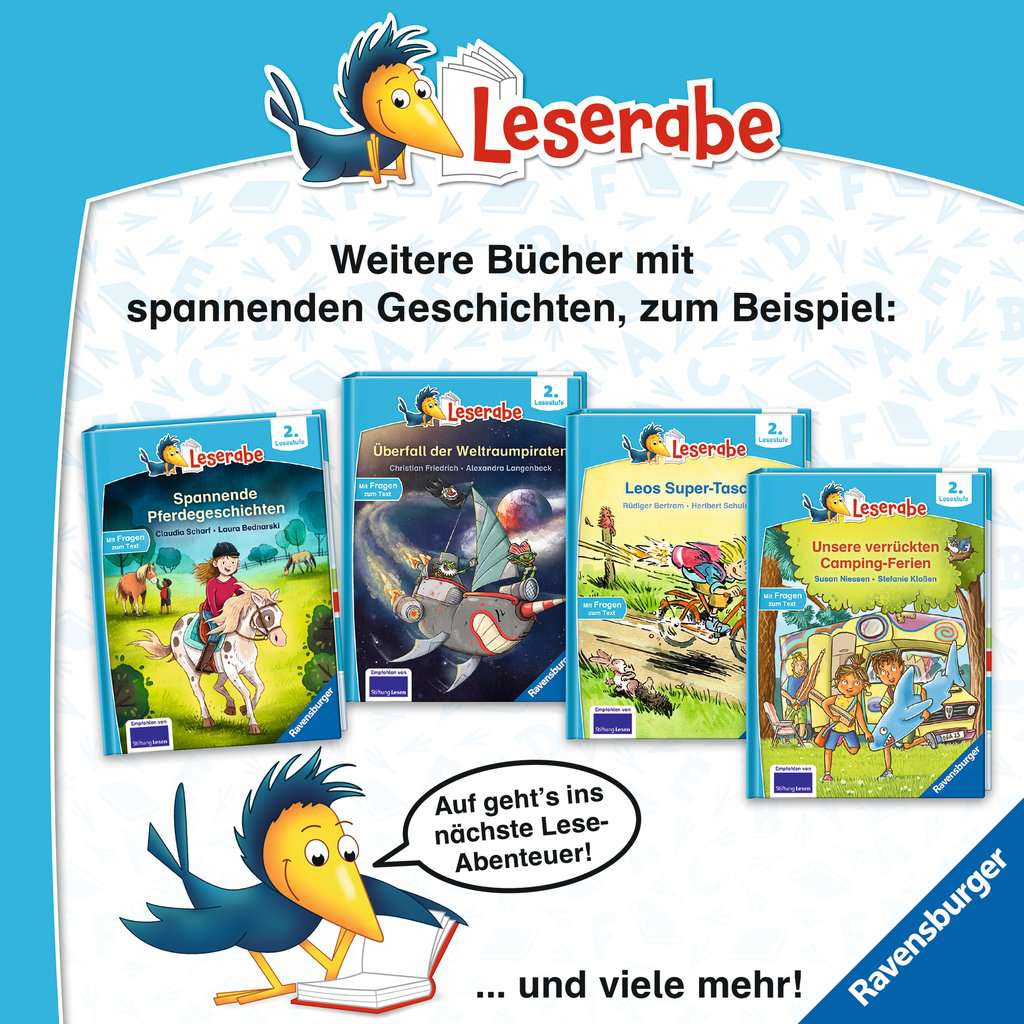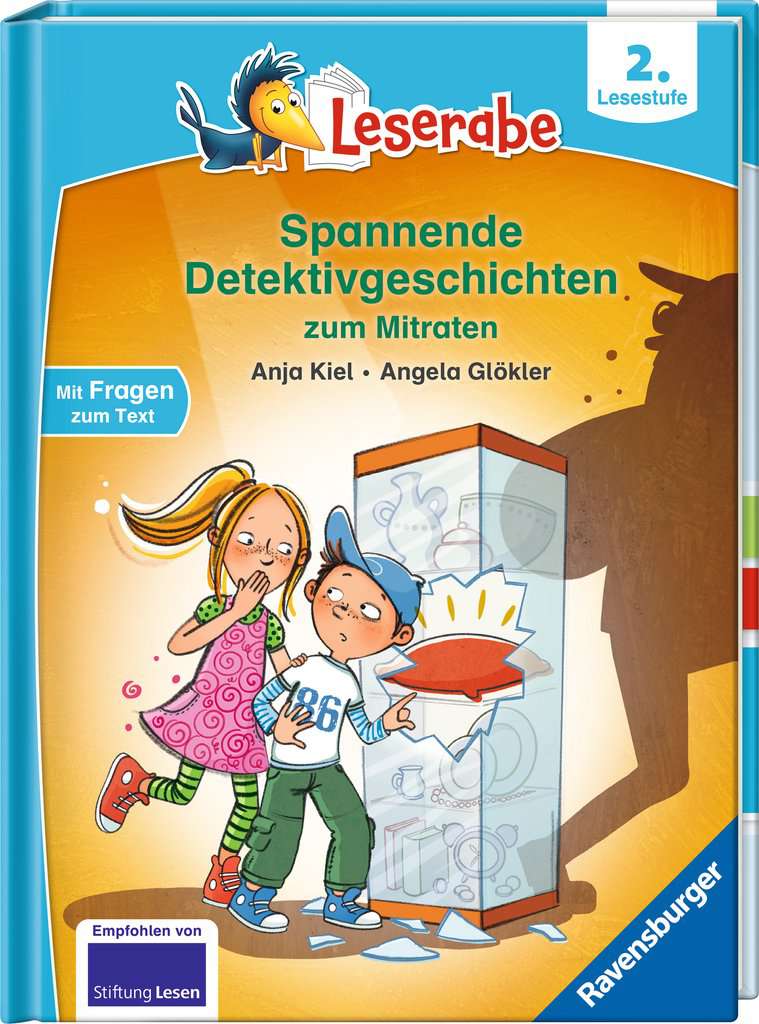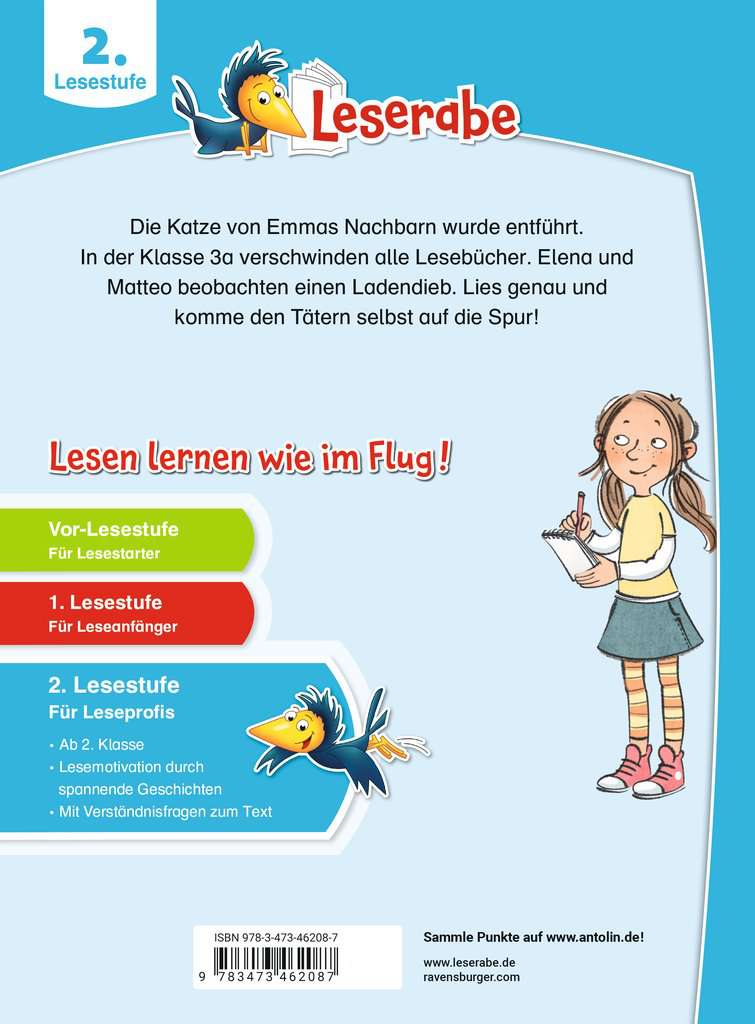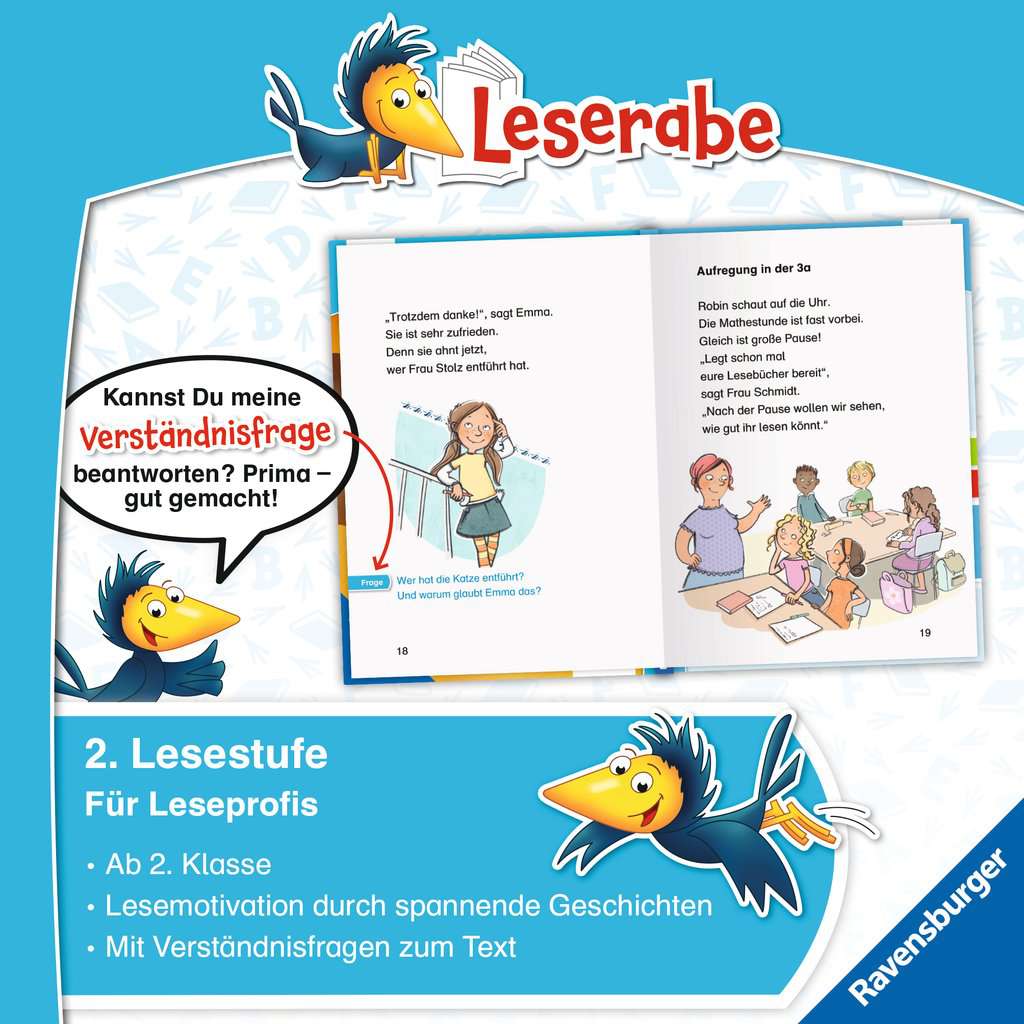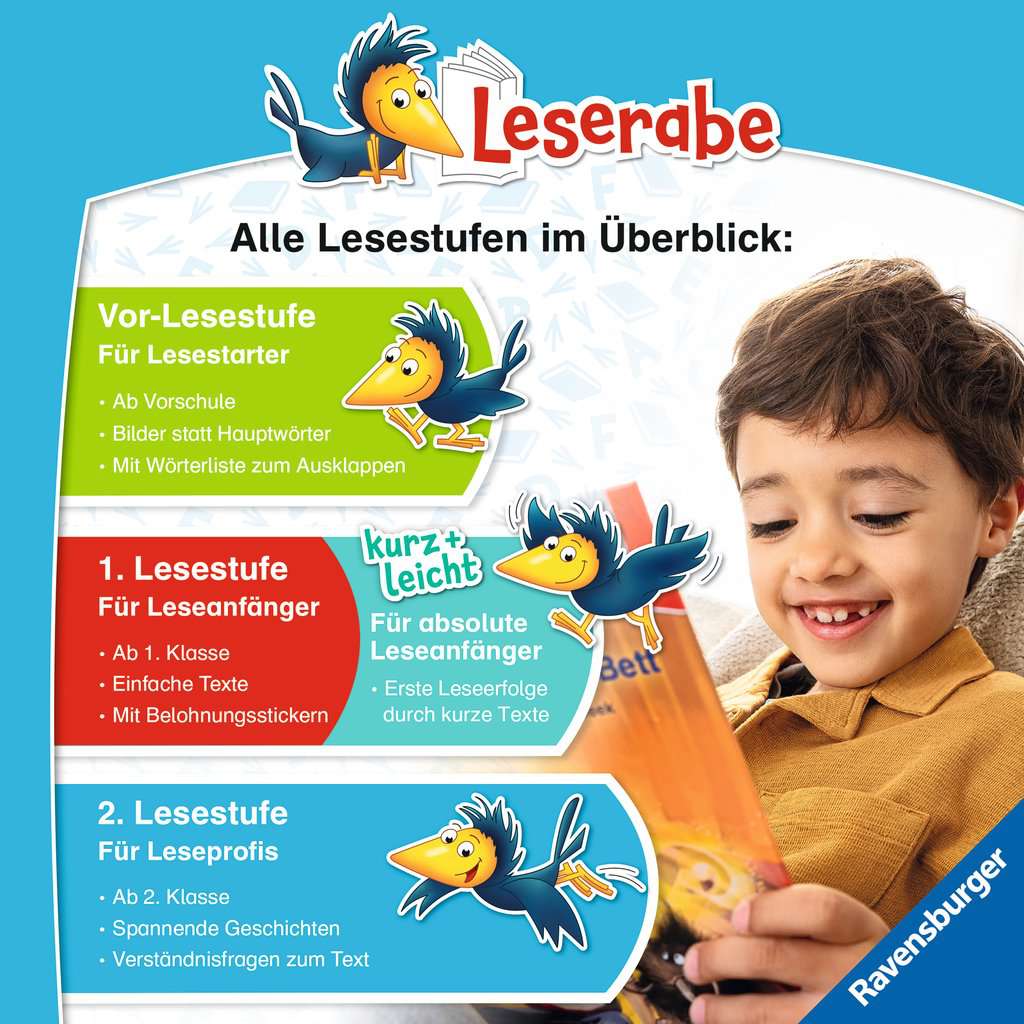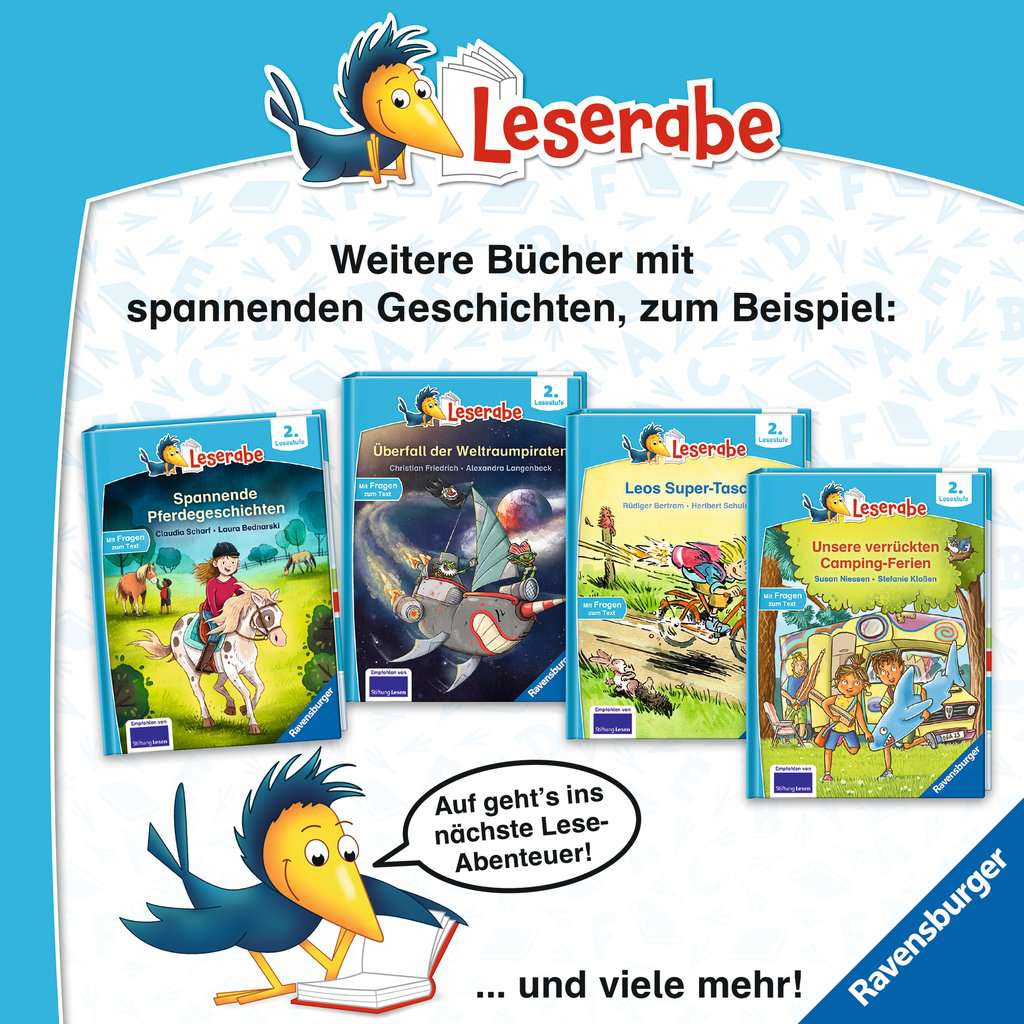 Reading Raven – Level 2: Thrilling Interactive Detective Stories
Leserabe - 2. Lesestufe: Spannende Detektivgeschichten zum Mitraten
View all books in the series
Thrilling Interactive Detective Stories - Reading Raven 2nd grade and up - an early reader book for children 7 years and over


2nd grade and up

Exciting stories provide plenty of reading motivation

Includes reading comprehension questions

48 pp
7 years +
17,6 x 24 cm
EUR 8.99
November 2022
Hardcover
978-3-473-46208-7
Content
Who abducted the valuable Persian cat? Who took the primers from Robin's class? And who stole the precious coin? Three thrilling interactive criminal cases for early readers 2nd grade and up.
About the Series
The Reading Raven series is designed to encourage beginning readers by providing fun and exciting stories at each ability level, from their first efforts at reading alone to more advanced chapter books Each Reading Raven book includes reading riddles, puzzles to solve using information in the story. This is a fun way to check how well children understand what they read. The first level features short texts with lots of pictures that provide clues to the story's meaning. These books are written in extra-large print. When children are ready for longer stories, the second level of Reading Raven offers short chapter books, also in large print with illustrations that help readers follow the text. The third level is for readers who are becoming proficient, with longer chapters and increasingly complex stories, but still with accompanying pictures and highly readable print.
The Author
Anja Kiel, born in 1973, wanted to become a painter or dancer as a child. Only after her master's degree in art history, philosophy and applied cultural sciences did she discover her enthusiasm for writing. After the birth of her two children, she finally turned her hobby into a career and became an author. The beauty of her job is that with every book she can immerse herself into a new world. To relax, she does yoga or visits museums. The author lives her dream of happiness today: she can practice her profession freely and spend a lot of time with her family.
The Illustrator
Angela Glökler was born in Rastatt in Southern Germany. Via some loops und curves, her career path led her to studying illustration at the Hamburg University of Applied Sciences (Hochschule für Angewandte Wissenschaften, HAW). To this day, she has remained loyal to both the north and to illustrating, creating drawings and paintings for big and small children in a Hamburg artists' residence. And because she loves loops und curves so much, they now appear in her drawings.