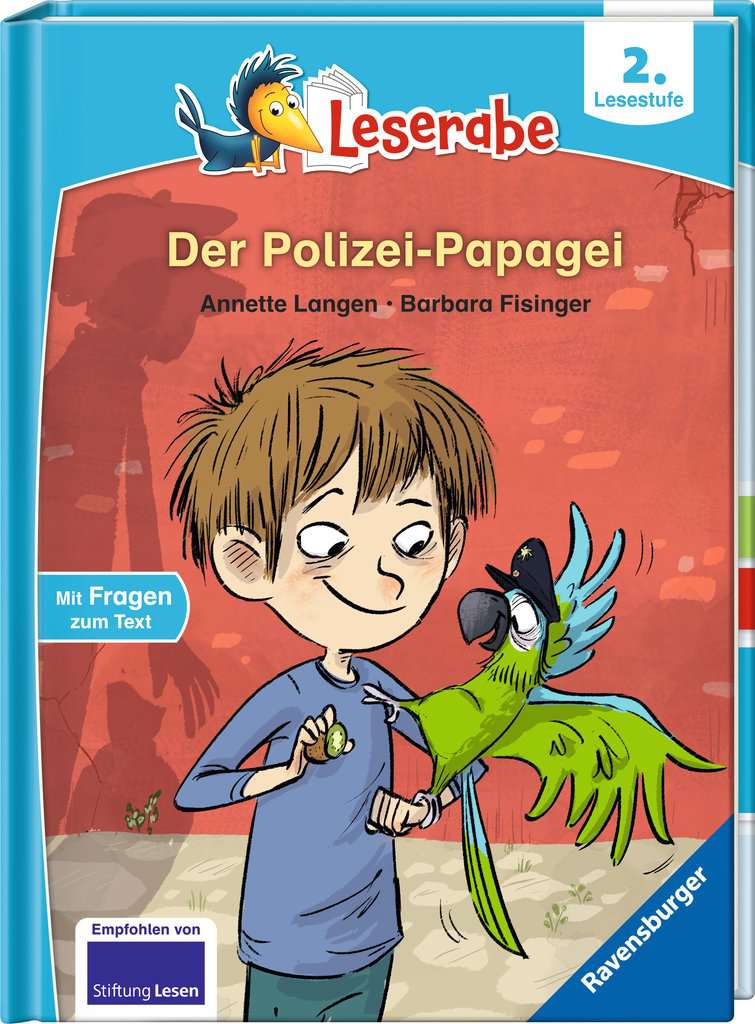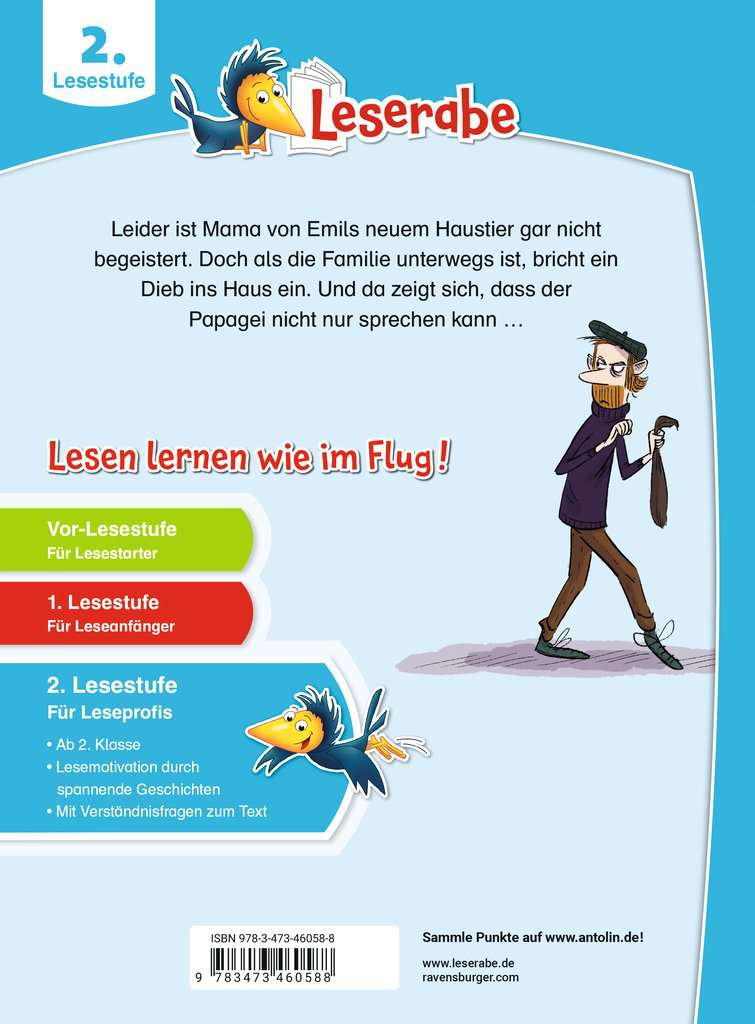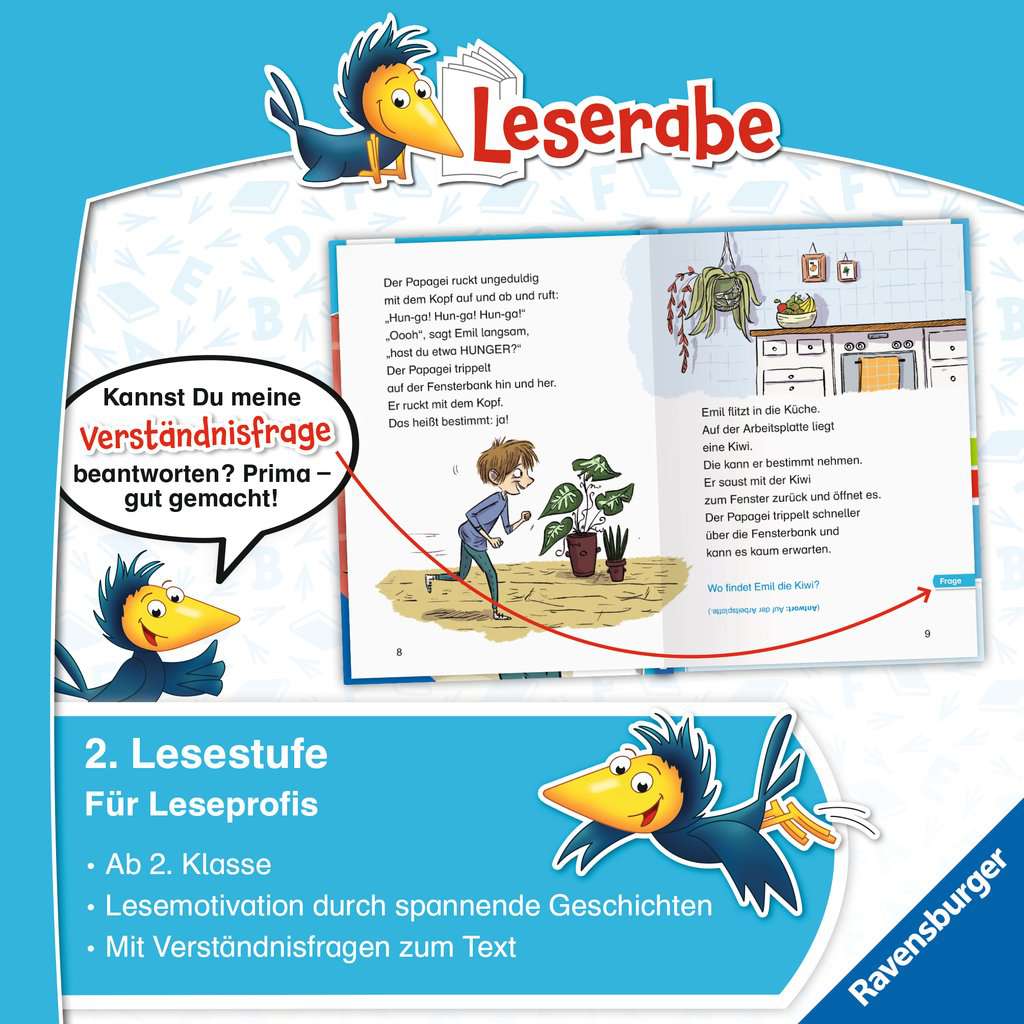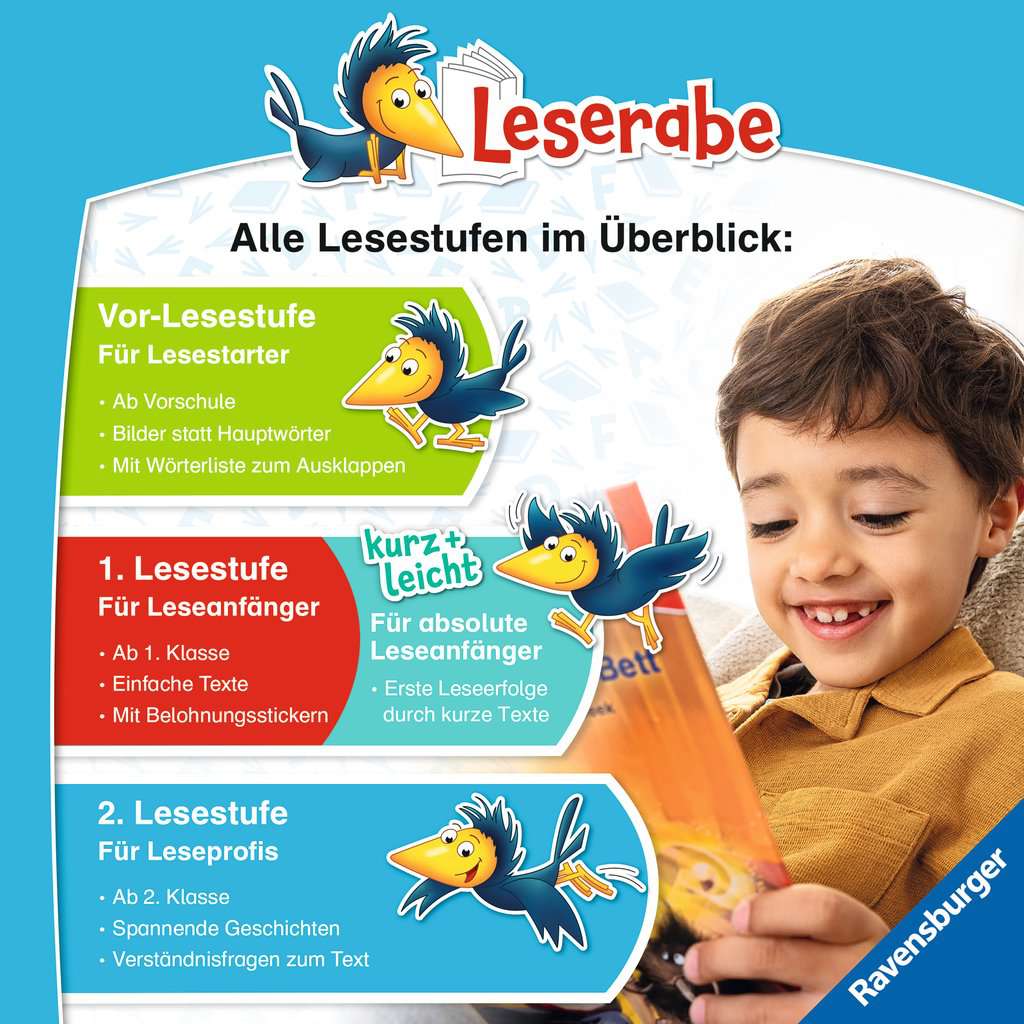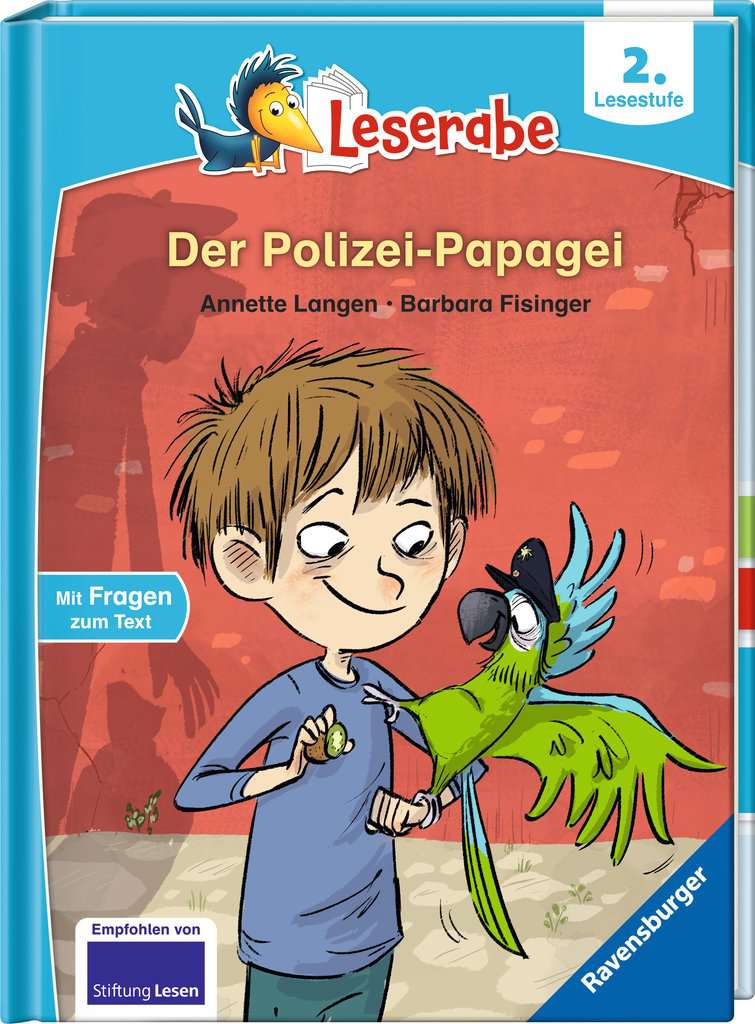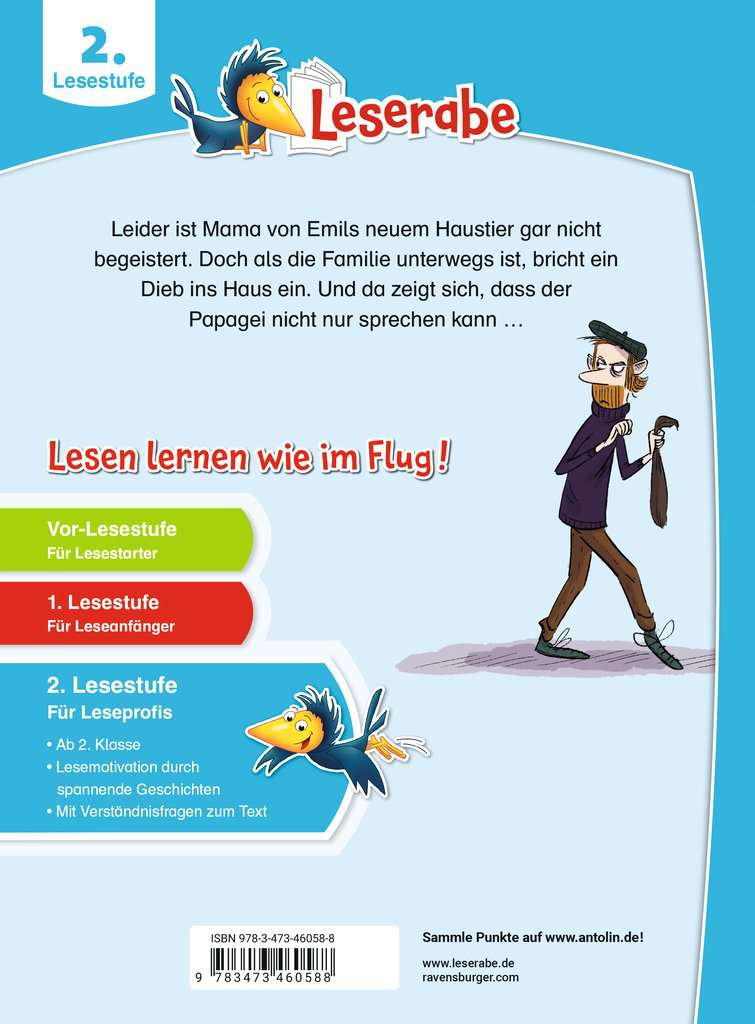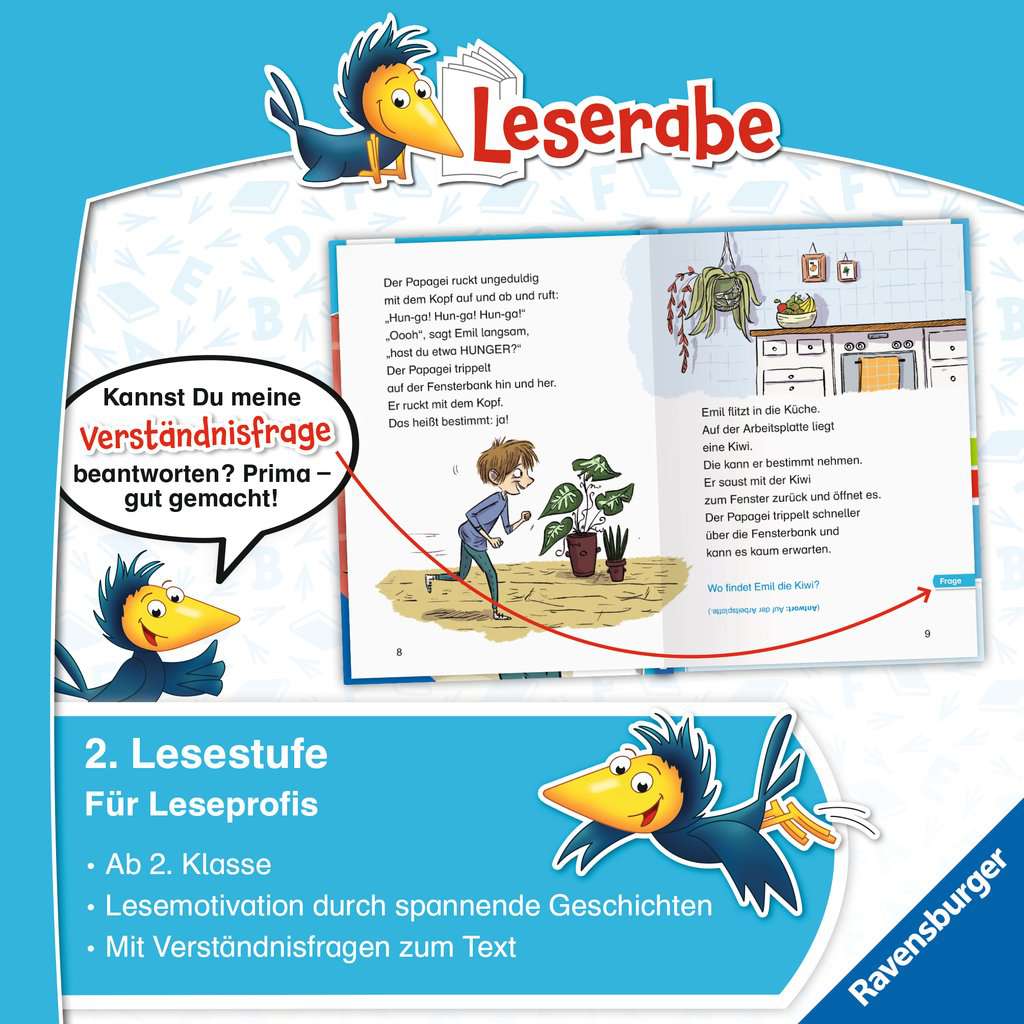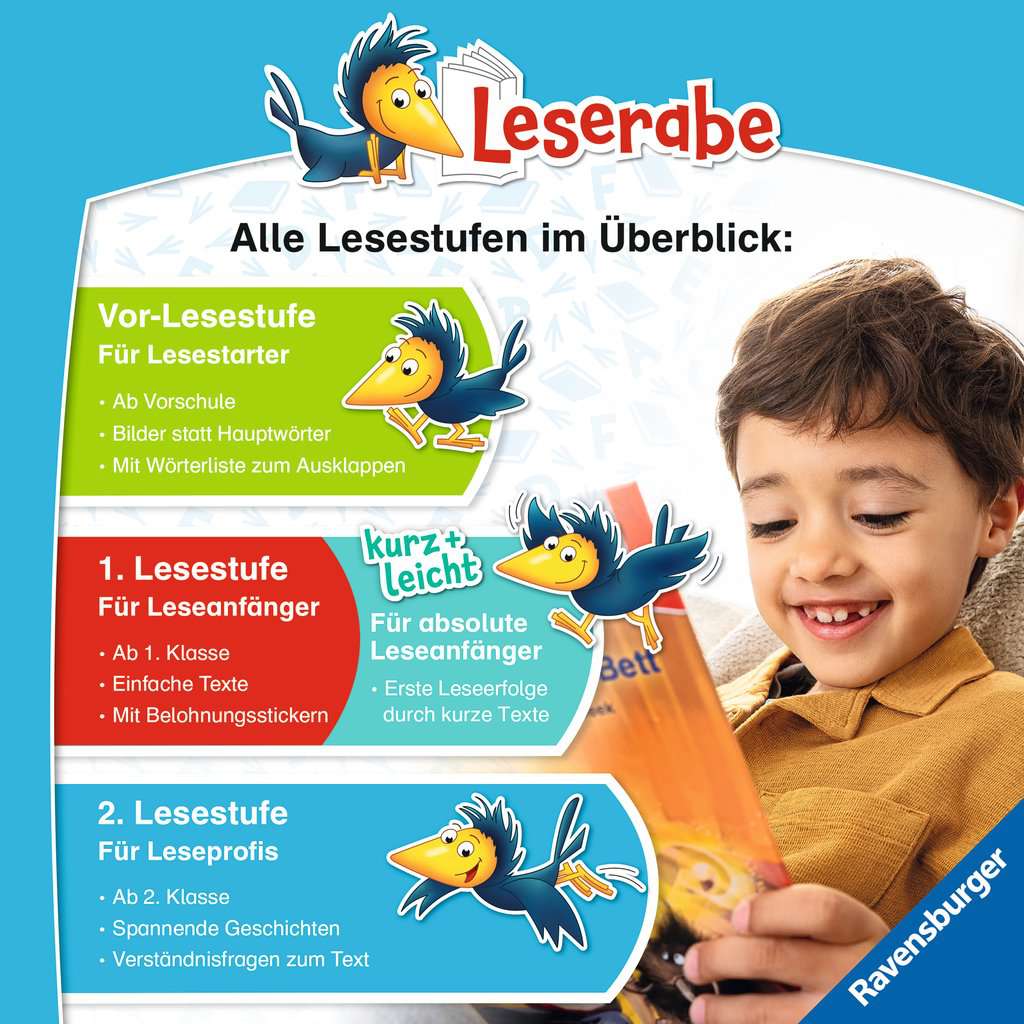 Reading Raven (Level 2): The Police Parrot
Leserabe - 2. Lesestufe: Der Polizei-Papagei
View all books in the series


2nd grade and up

Exciting stories provide plenty of reading motivation

Includes reading comprehension questions

48 pp
7 years +
17,6 x 24 cm
EUR 8.99
May 2022
Hardcover
978-3-473-46058-8
Content
When Emil finds a talking parrot, he feeds it and the two become friends. Unfortunately, his mum isn't excited about the new pet at all. But then the parrot helps catch a burglar.
About the Series
The Reading Raven series is designed to encourage beginning readers by providing fun and exciting stories at each ability level, from their first efforts at reading alone to more advanced chapter books Each Reading Raven book includes reading riddles, puzzles to solve using information in the story. This is a fun way to check how well children understand what they read. The first level features short texts with lots of pictures that provide clues to the story's meaning. These books are written in extra-large print. When children are ready for longer stories, the second level of Reading Raven offers short chapter books, also in large print with illustrations that help readers follow the text. The third level is for readers who are becoming proficient, with longer chapters and increasingly complex stories, but still with accompanying pictures and highly readable print.
The Author
Annette Langen, born in 1967, was for many years an editor in charge of the program for a children's book publisher. She started writing children's books herself during that time, and now has more than 80 titles to her credit. Her Letters from Felix series was translated into 30 languages and filmed. Since 2000 she has been a writer exclusively. She lives in the Bergisches Land region of Germany with her two children.
The Illustrator
Barbara Fisinger, born in Slovenia in 1980, wanted to become an artist from an early age. She studied art education in Ljubljana and animation in Luxembourg. Since then she has been illustrating children's books and working for animation productions. When she's not painting or playing with her crazy cat Flora, she likes to explore distant countries with her husband and their son. She is living in Trier since 2007.