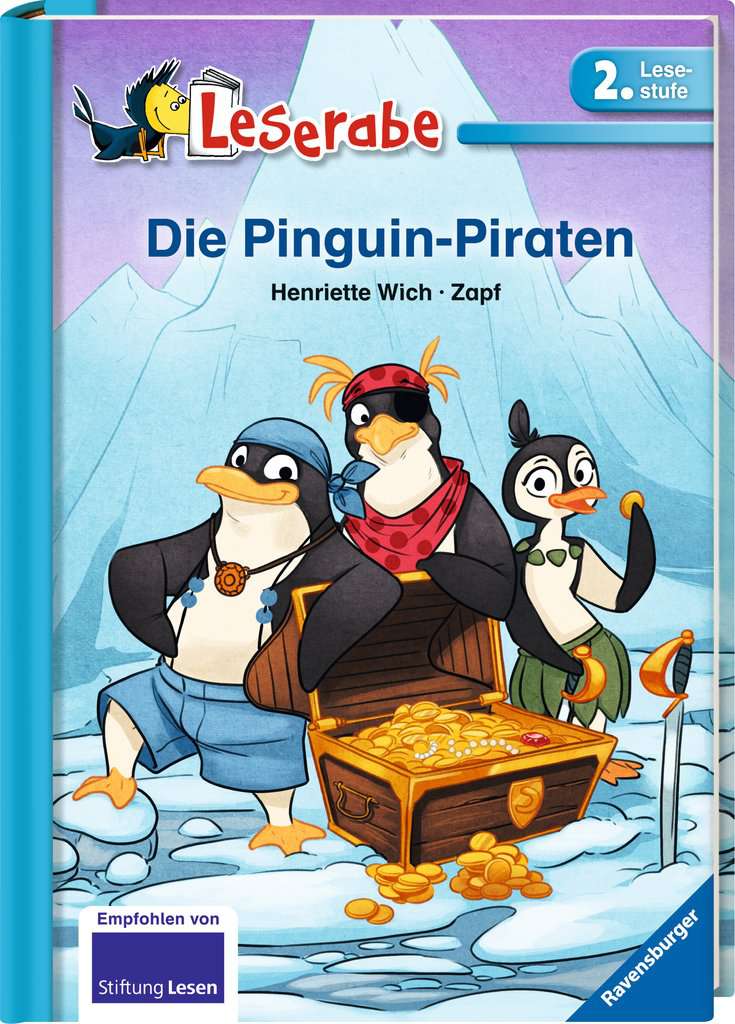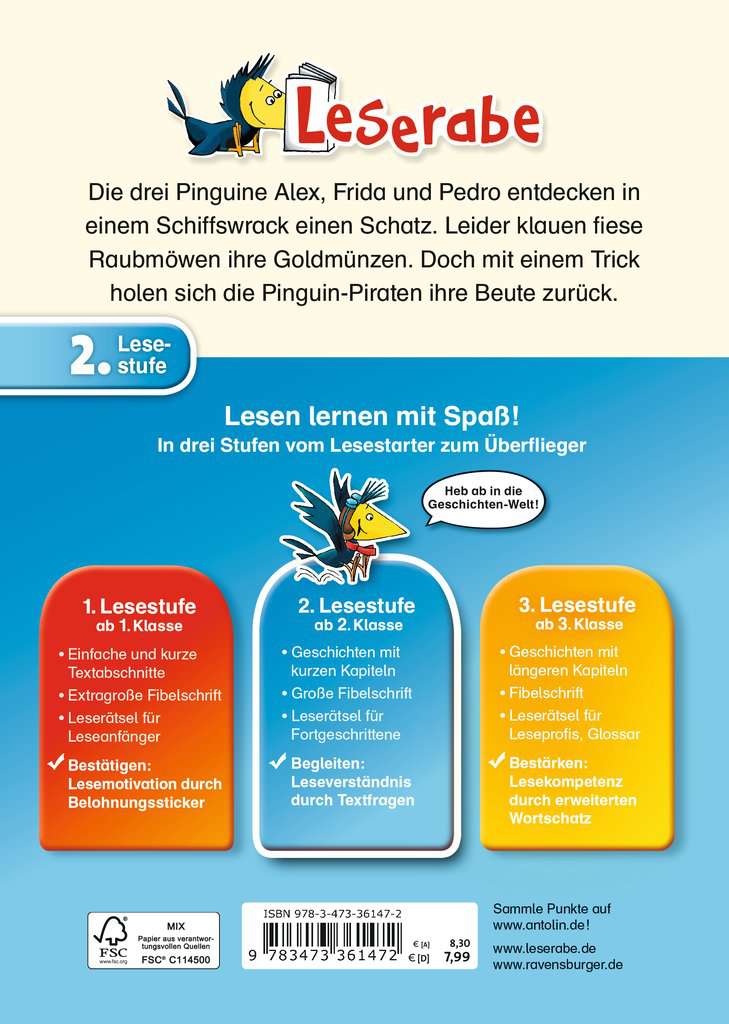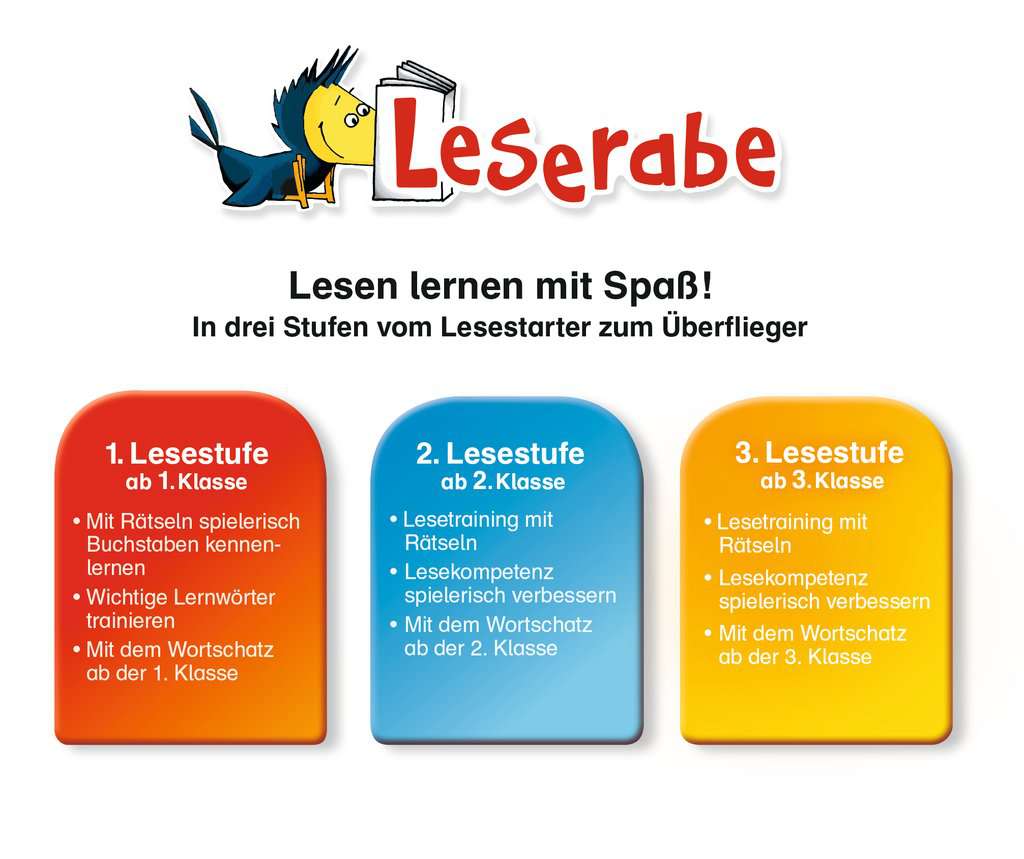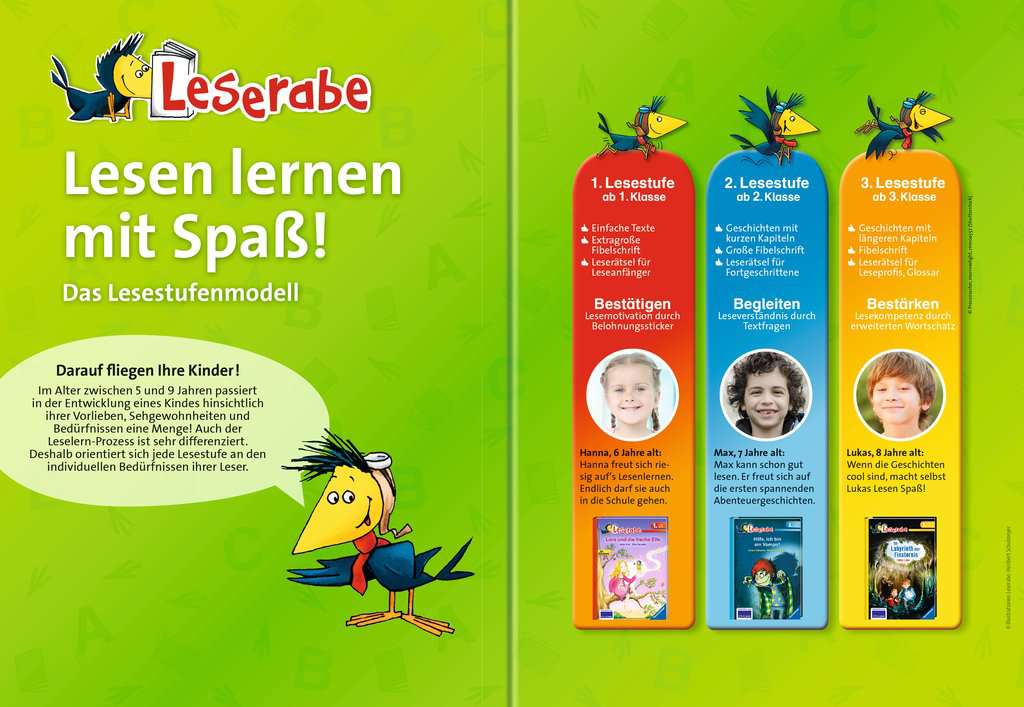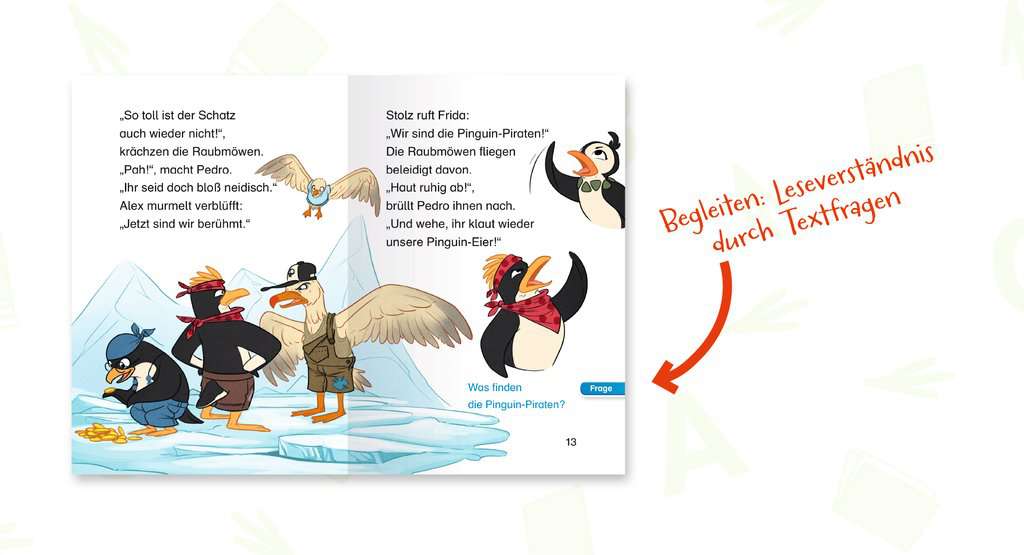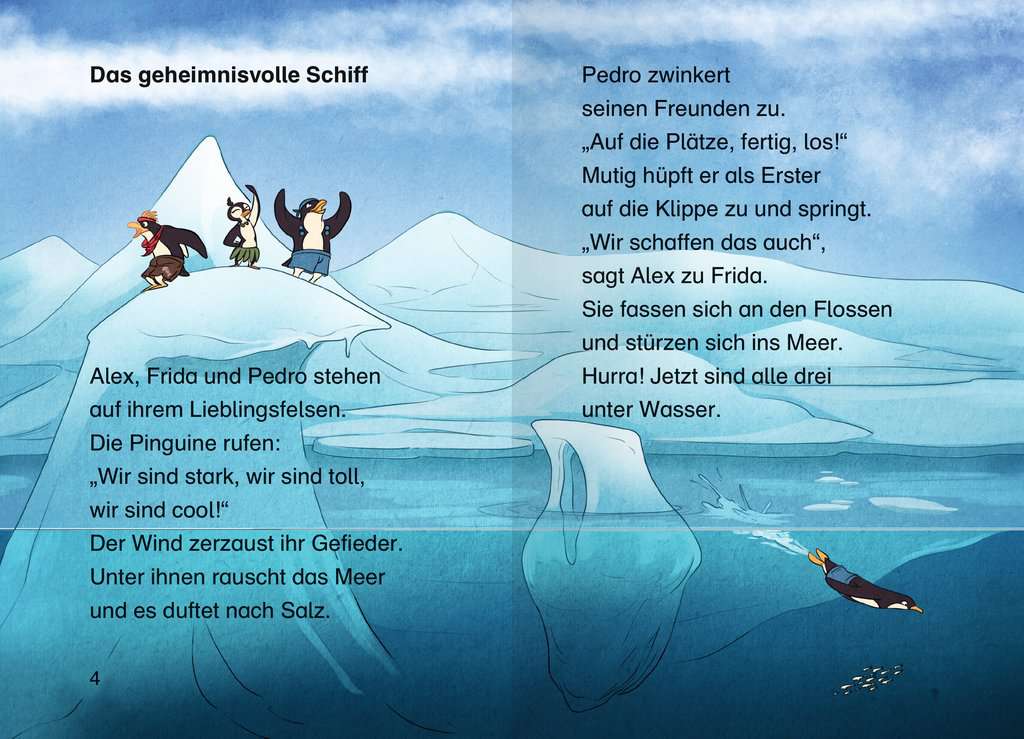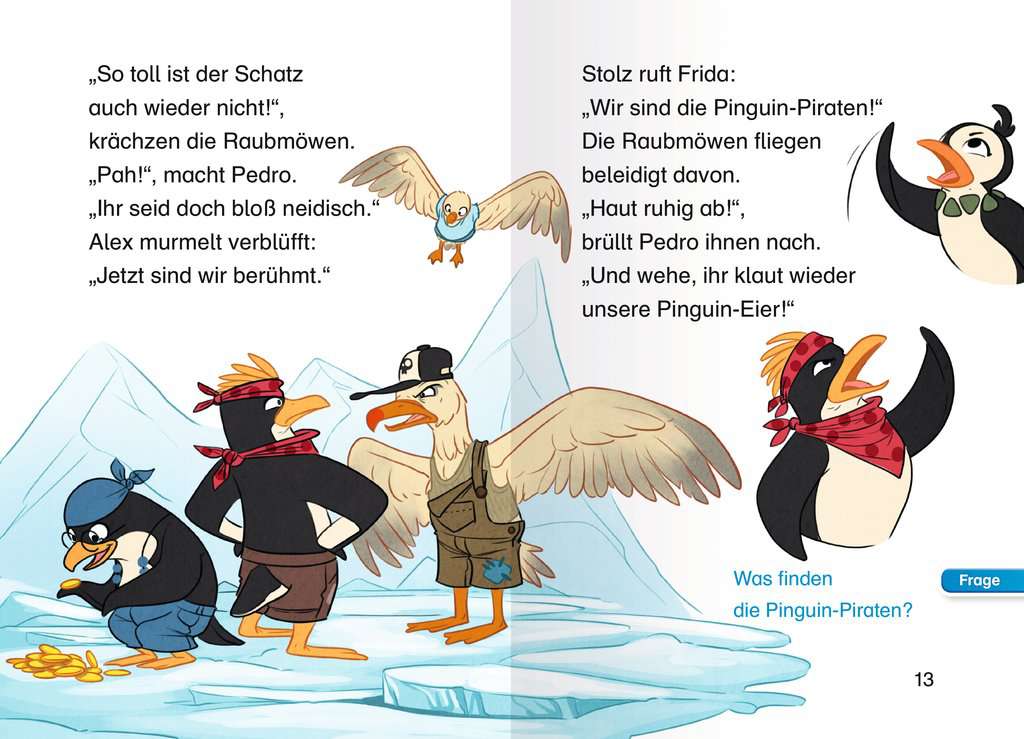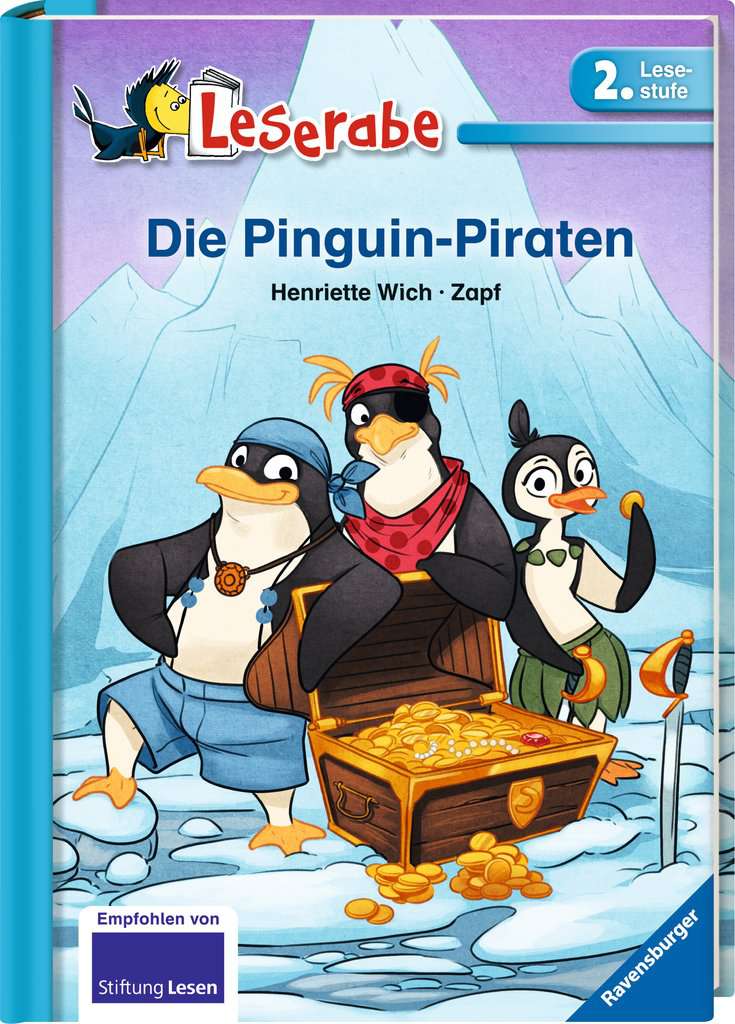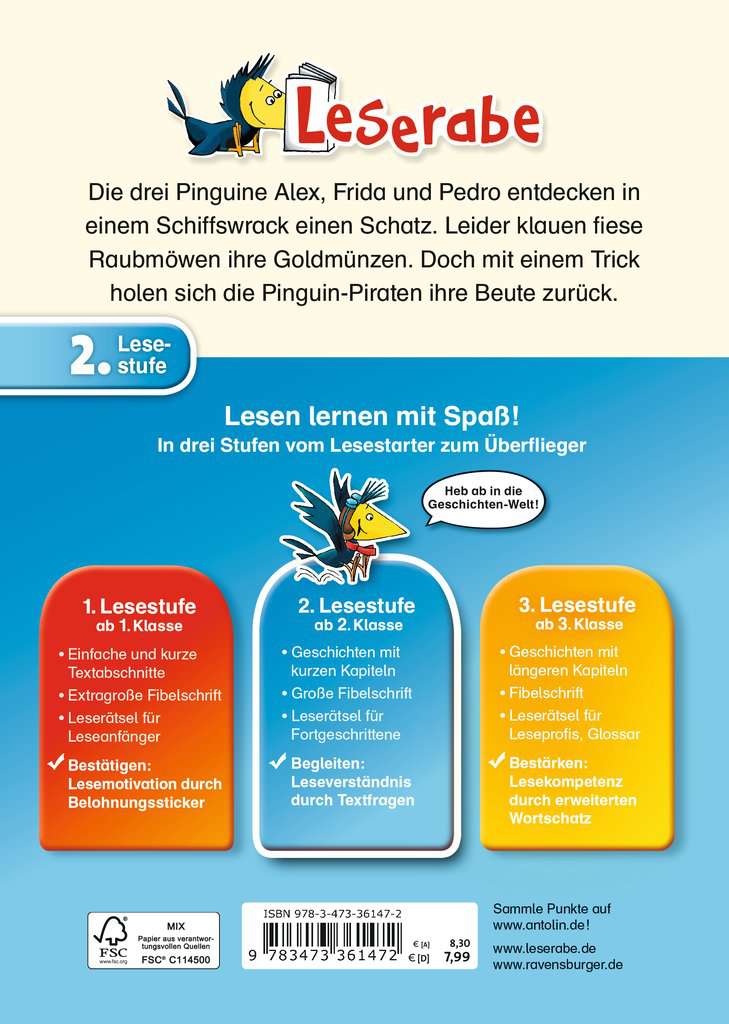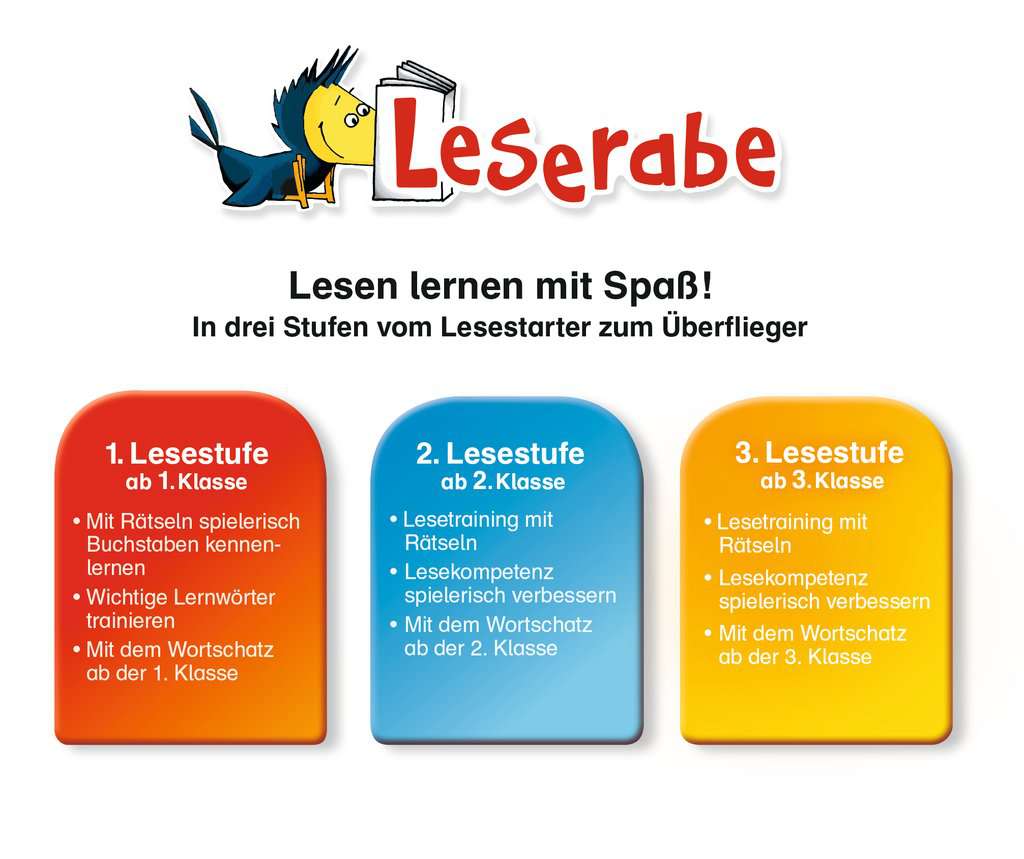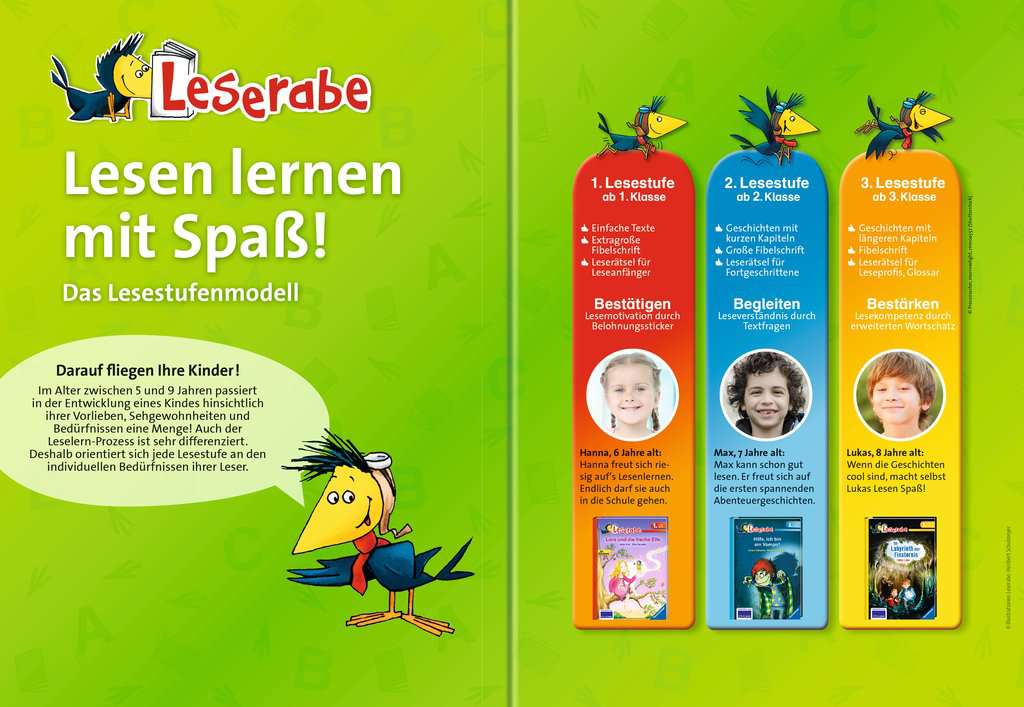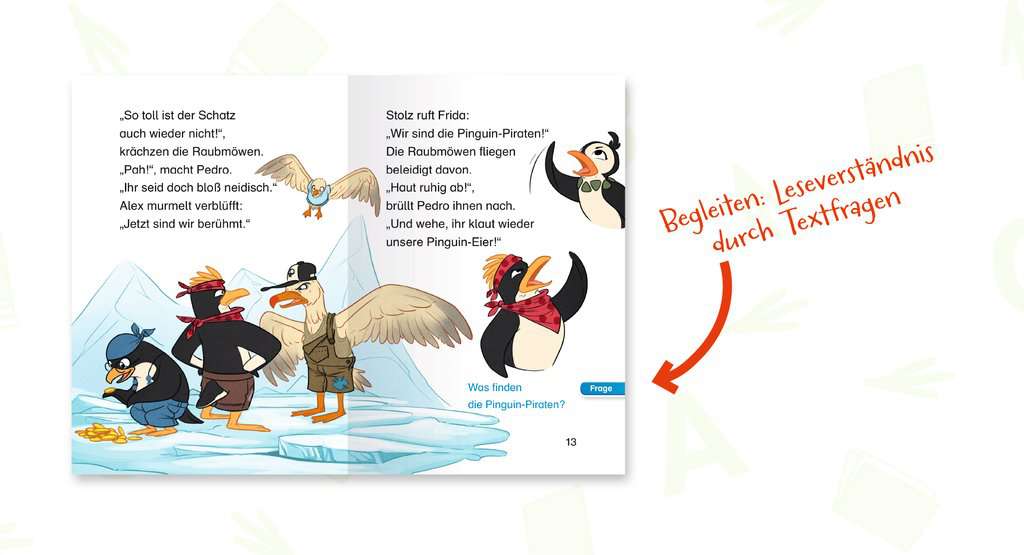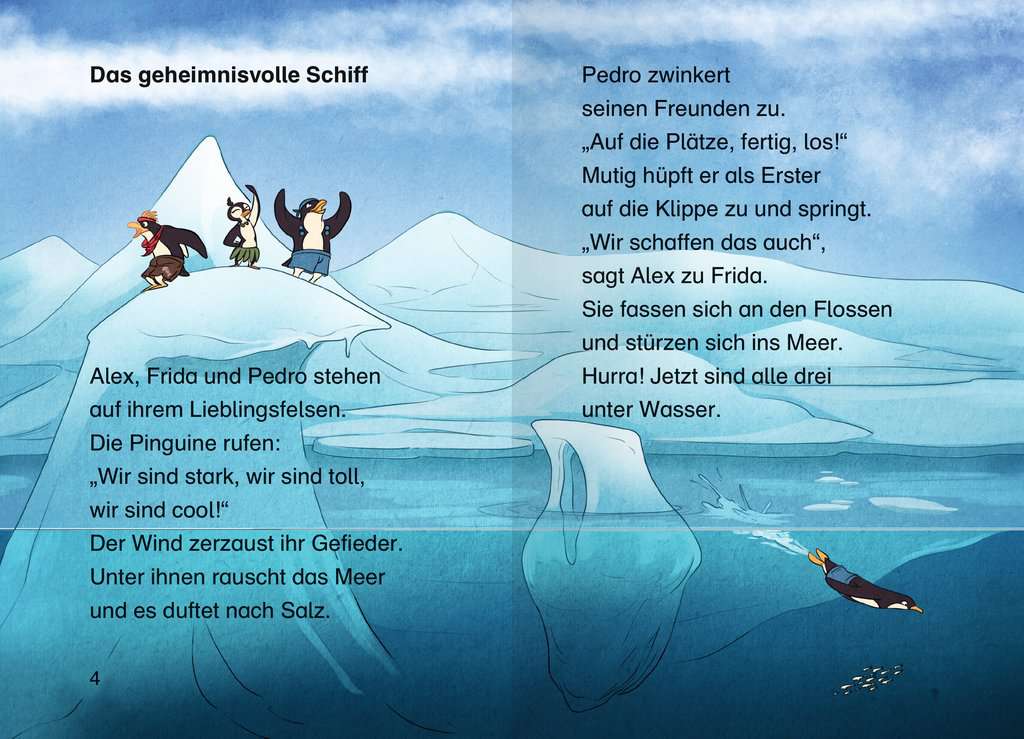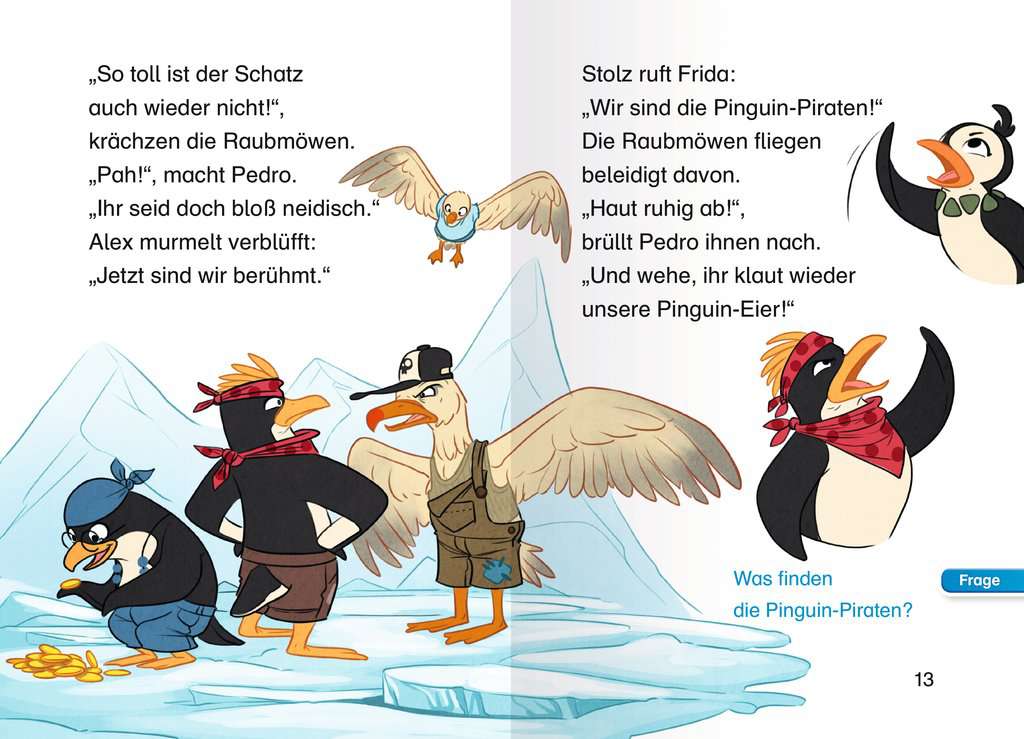 Reading Raven (Level 2): The Penguin Pirates
Leserabe - 2. Lesestufe: Die Pinguin-Piraten
View all books in the series


Funny pirate story with penguins

48 pp
7 years +
15,2 x 21,5 cm
EUR 8.99
May 2019
Hardcover
978-3-473-36147-2
Content
Penguins Pedro, Frida and Alex are friends. Their favourite thing to do is race each other in the water or dive together in the ocean. While playing hide and seek amidst the underwater plants, Frida discovers a shipwreck. Even better: There's a wooden chest inside the ship. The penguins drag the chest onto dry land. It is brimful of golden coins! All the other animals are happy for the three friends. Except the skuas. At the beach, Alex, Pedro and Frida play with the coins before going for another swim. When they get back to the beach, there is no sign of the treasure chest. It's in the cave of the mean skuas, but the entrance is guarded by another skua. The penguins lure it away from the cave with a line of small crabs. Then they dash into the cave and block the entrance with a large boulder. Frida finds a path from the cave to the beach, but the beach is teeming with skuas as well. The penguin pirates push the wooden chest in their direction, locked with a special knot. When the skuas finally manage to open the chest, they are surprised to find that it's empty. If you want to outwit the penguin pirates, you'll have to be a bit smarter.
About the Series
The Reading Raven series is designed to encourage beginning readers by providing fun and exciting stories at each ability level, from their first efforts at reading alone to more advanced chapter books Each Reading Raven book includes reading riddles, puzzles to solve using information in the story. This is a fun way to check how well children understand what they read. The first level features short texts with lots of pictures that provide clues to the story's meaning. These books are written in extra-large print. When children are ready for longer stories, the second level of Reading Raven offers short chapter books, also in large print with illustrations that help readers follow the text. The third level is for readers who are becoming proficient, with longer chapters and increasingly complex stories, but still with accompanying pictures and highly readable print.
The Author
Henriette Wich was born in 1970 in Landshut, Germany as the youngest of seven children in her family. As a child, she devoured every book she could get her hands on. She studied German and philosophy at Regensburg University, then worked as an editor at a children's publishing house for six years. Henriette Wich has been a freelance author of children's and young adult books since 2000, and currently lives with her husband in Munich.
The Illustrator
Born in Berlin in 1980, Zapf has always been fascinated by books and comics and roamed flea markets for new material even as a child. Fully occupied with scribbling all over his homework books during school hours, he didn't have time to pay attention to classes. What would have made more sense than becoming a teacher himself? Zapf studied Art and German for an educational degree only to then pursue his dreams as an illustrator. He has been working freelance for six years now and illustrates children's and young adult books for various publishers. He currently lives and draws in Vienna.