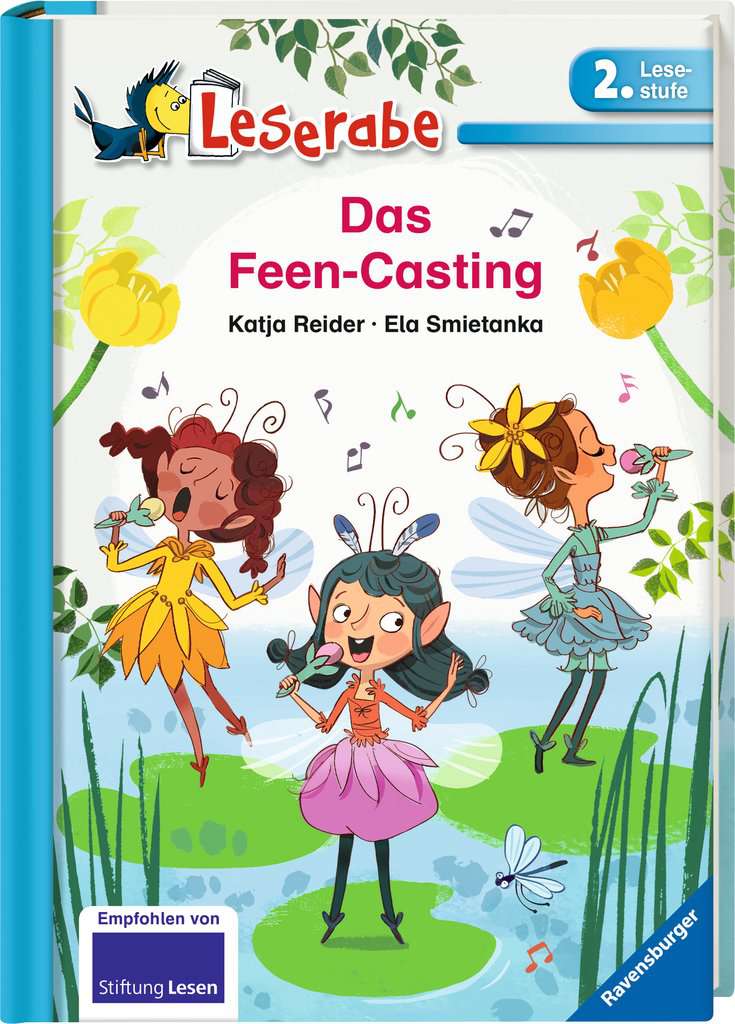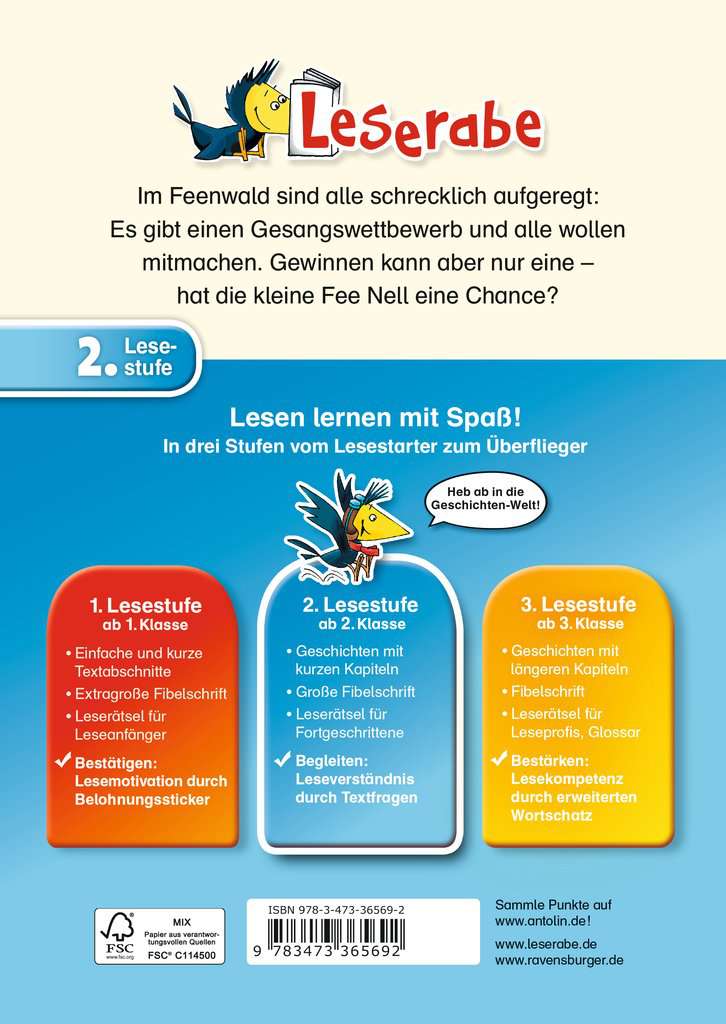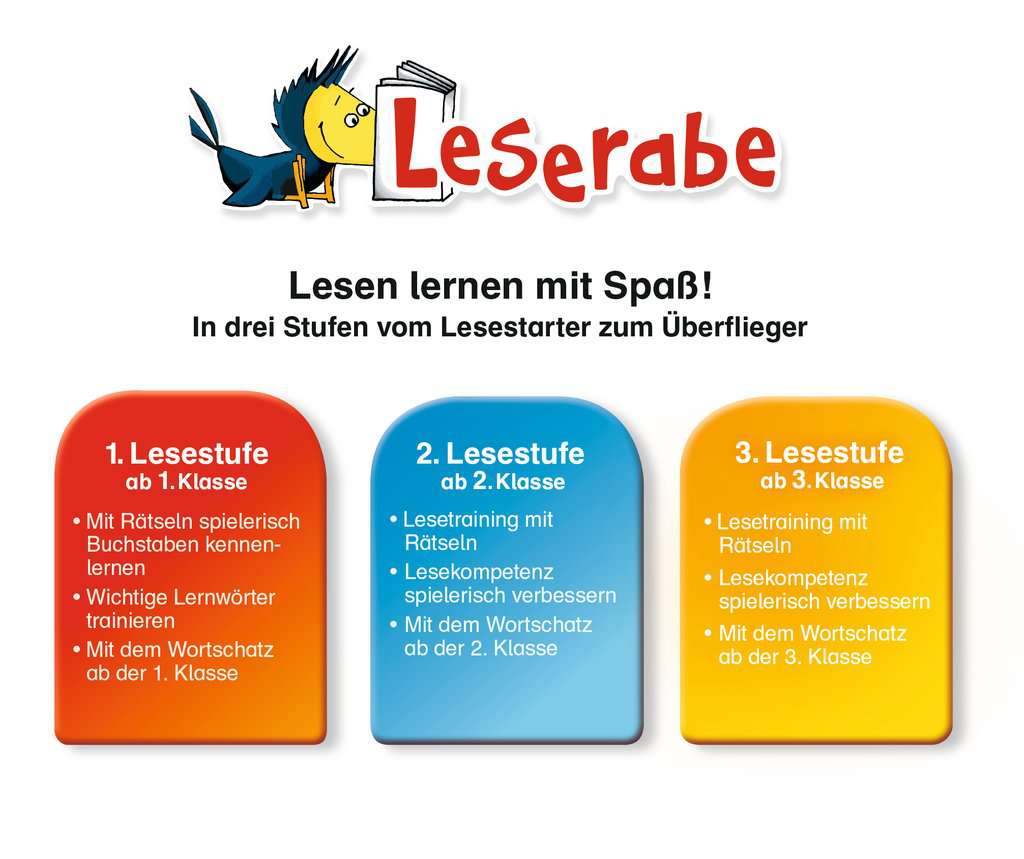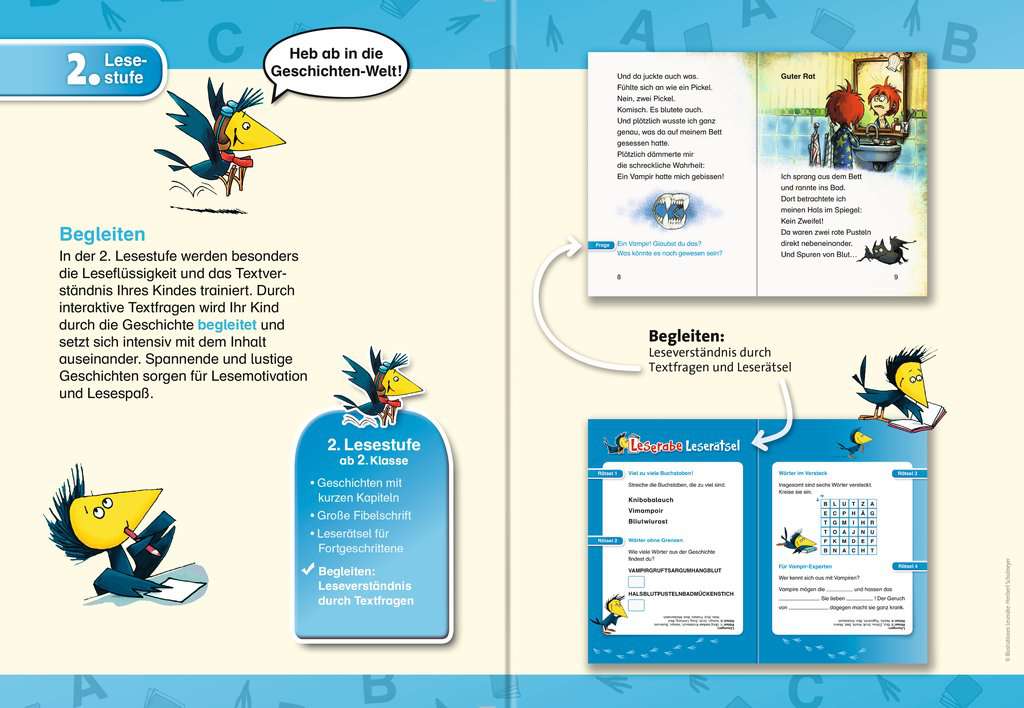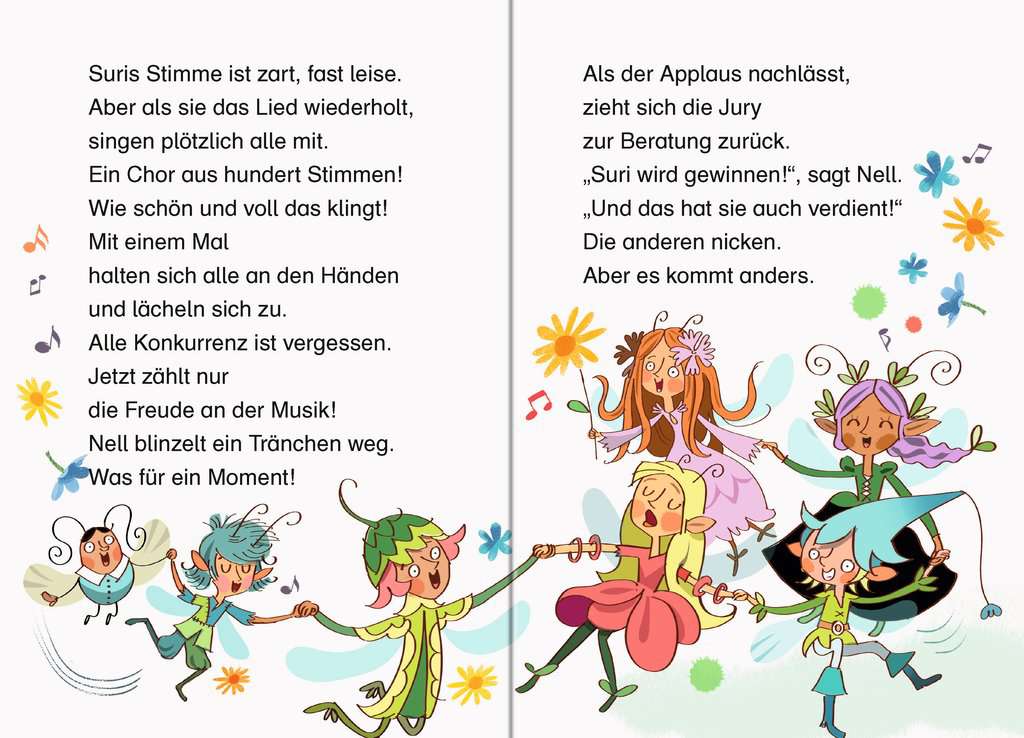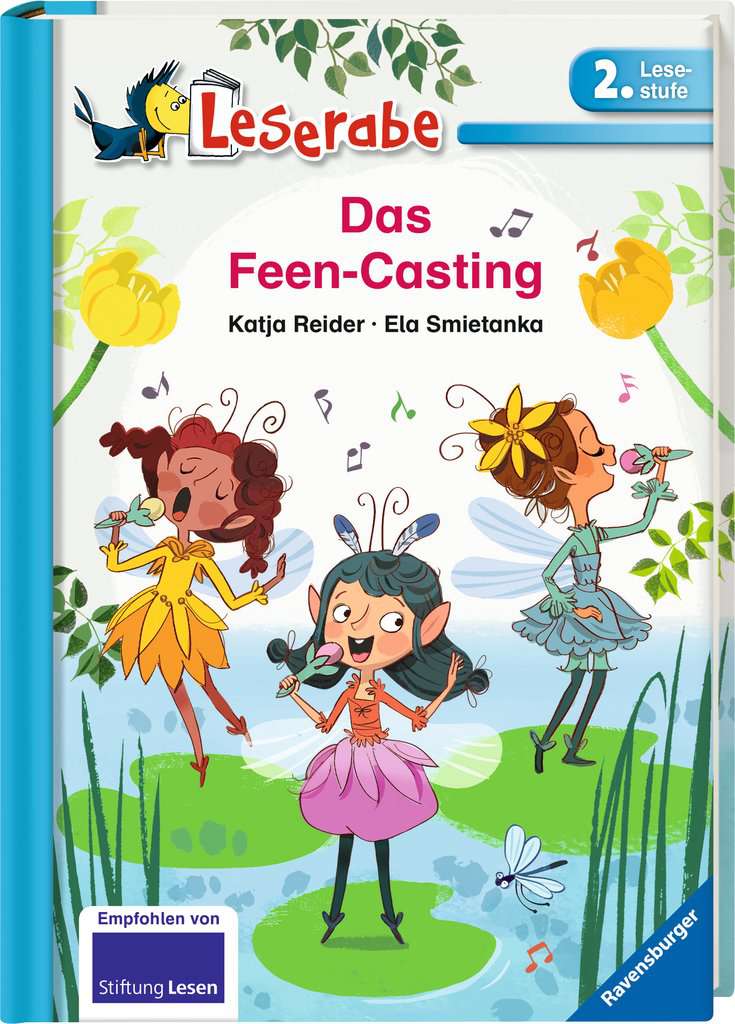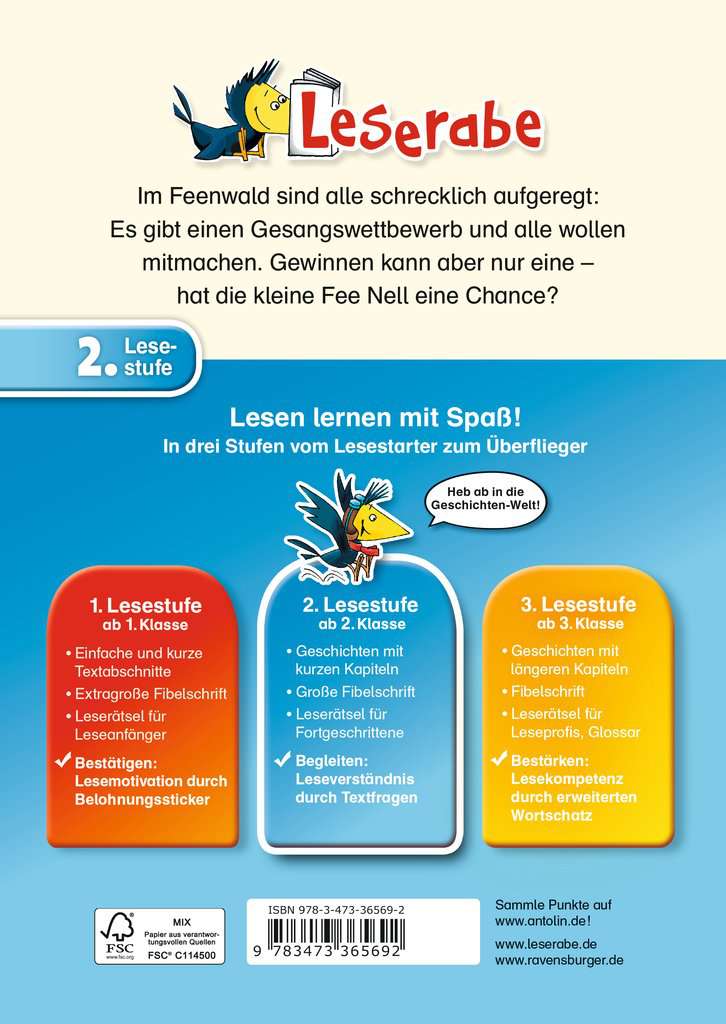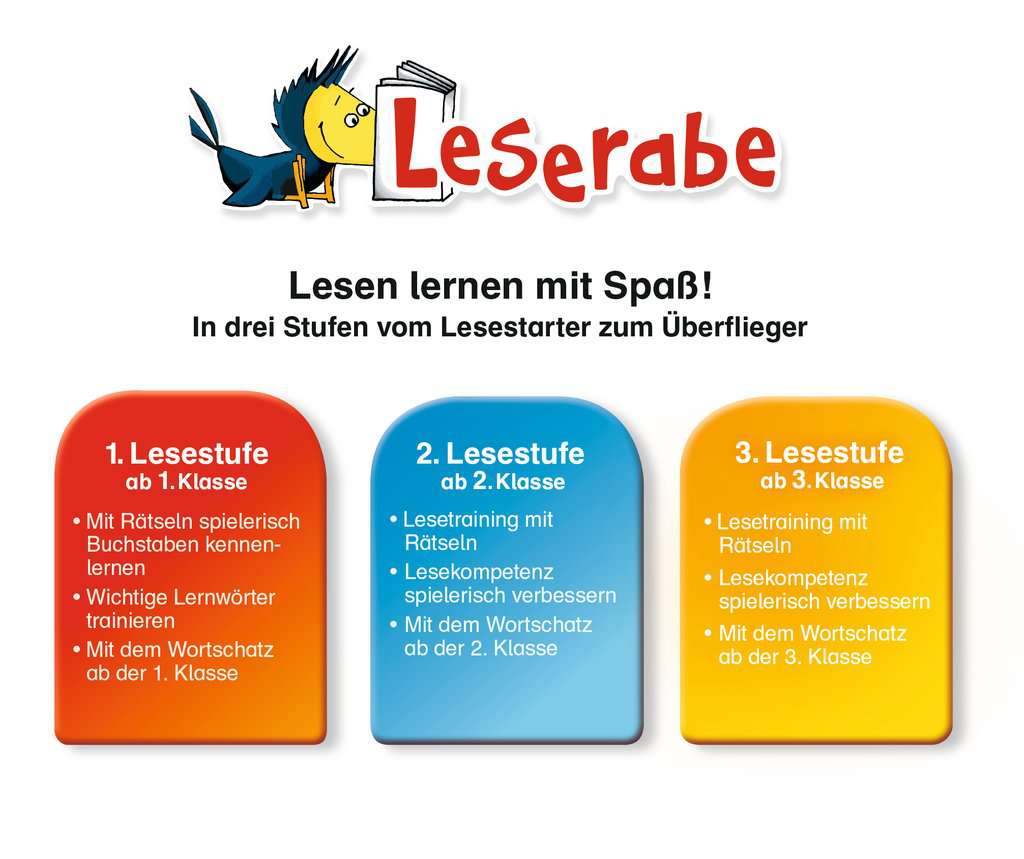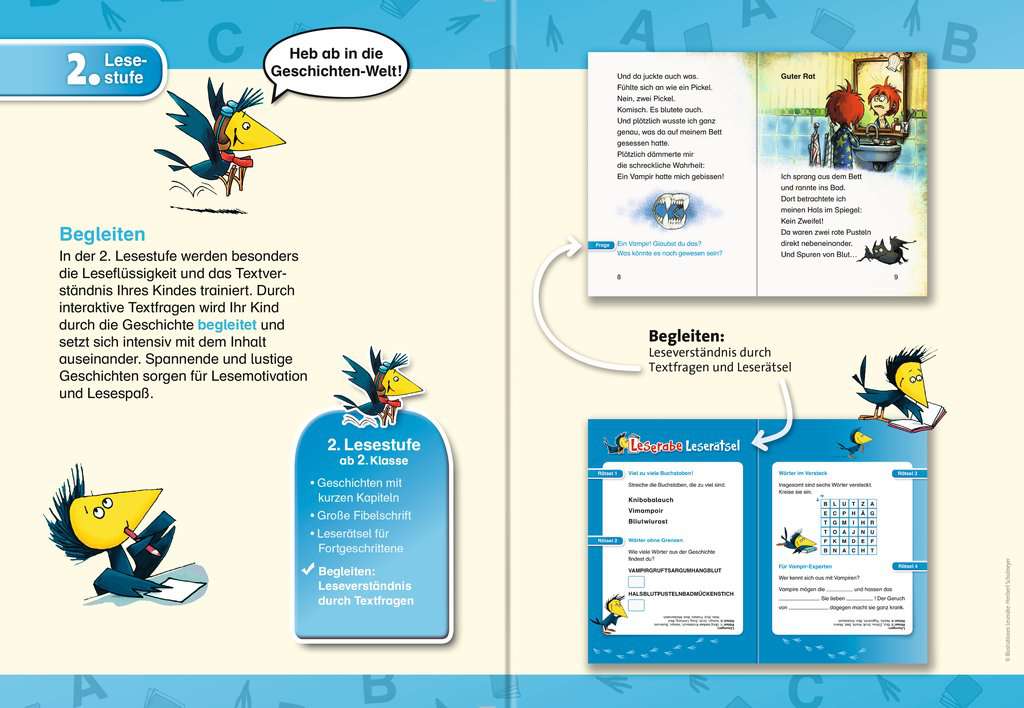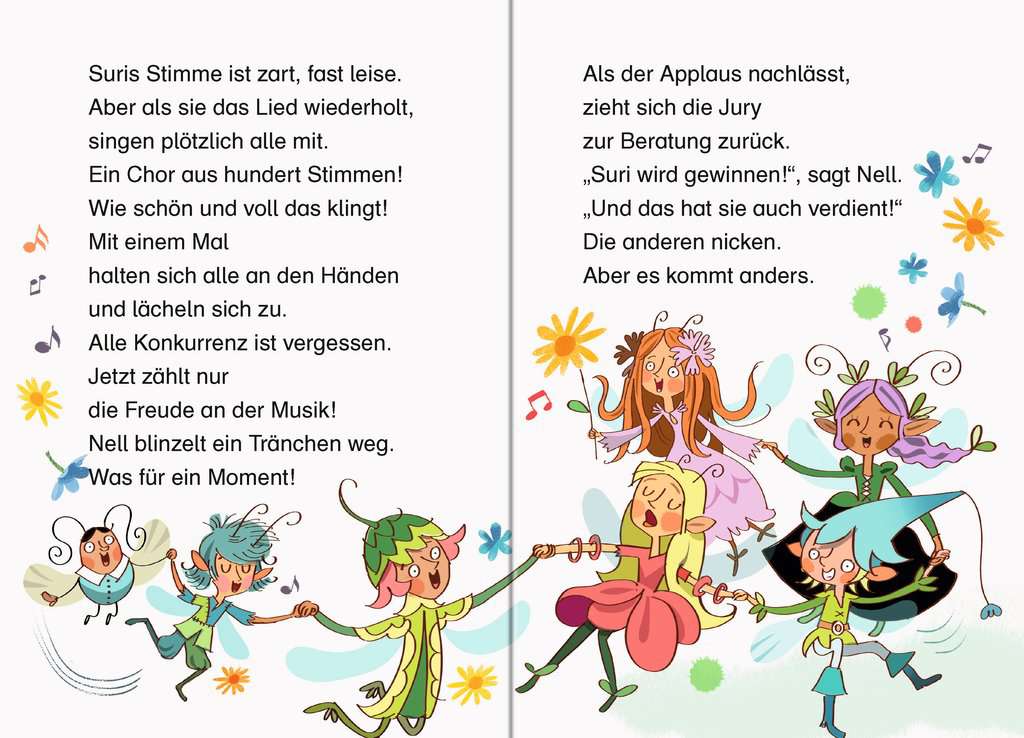 48 pp
7 years +
15,2 x 21,5 cm
EUR 8.99
January 2019
Hardcover
978-3-473-36569-2
Content
Nell is a fairy and lives in the fairy forest. A singing competition will be held soon and everyone is very excited. The winner will receive a beautiful teardrop pearl necklace. Everyone is busy practicing, composing songs or preparing autographs, and nobody has time for Nell. As she sits around by herself, she starts thinking that maybe she could participate as well – and she won't be dissuaded by the frogs, who would like to get rid of the new competition. Before her performance, Nell is nervous, but everything goes smoothly. However, the best performance is presented by her friend Suri who sings a song she has written herself. It's so beautiful that everyone wants to sing along at the end, and a great choir rings out. The jury decides that they all have won singing Suri's song – and everyone receives a pearl from the teardrop necklace.
About the Series
The Reading Raven series is designed to encourage beginning readers by providing fun and exciting stories at each ability level, from their first efforts at reading alone to more advanced chapter books Each Reading Raven book includes reading riddles, puzzles to solve using information in the story. This is a fun way to check how well children understand what they read. The first level features short texts with lots of pictures that provide clues to the story's meaning. These books are written in extra-large print. When children are ready for longer stories, the second level of Reading Raven offers short chapter books, also in large print with illustrations that help readers follow the text. The third level is for readers who are becoming proficient, with longer chapters and increasingly complex stories, but still with accompanying pictures and highly readable print.
The Author
Katja Reider studied German and publishing and for many years was press speaker for the "Youth Research" competition in Hamburg, Germany. She became an author after the birth of her own children and has since then published numerous books for children and young people, many of which have been translated into other languages.