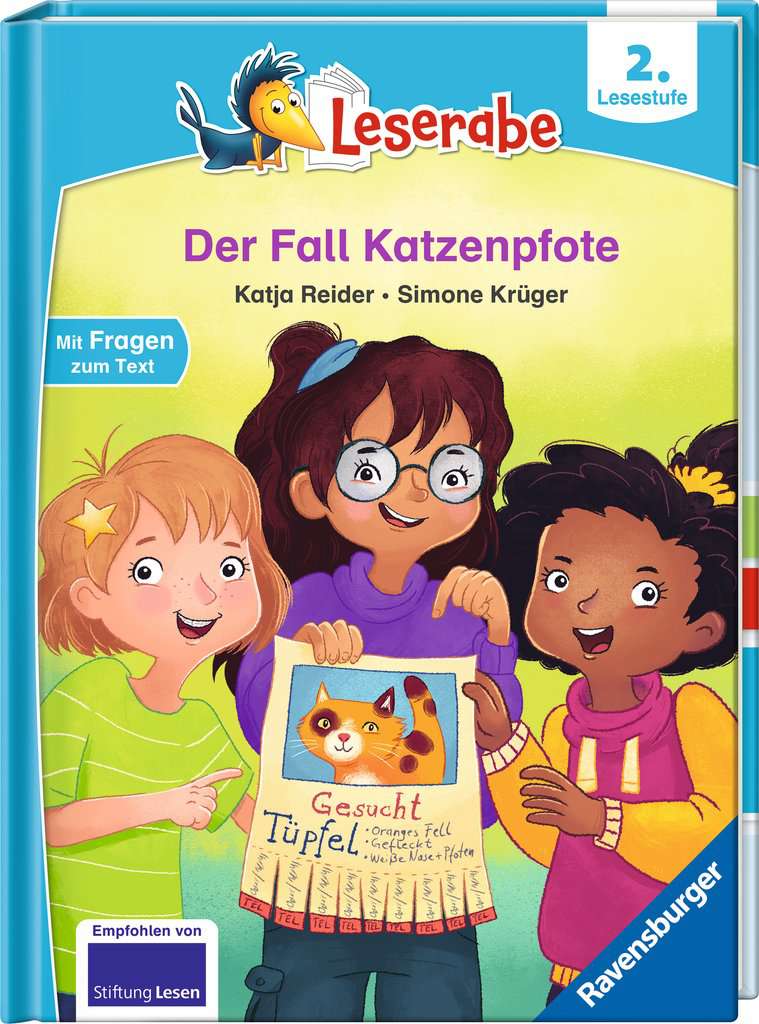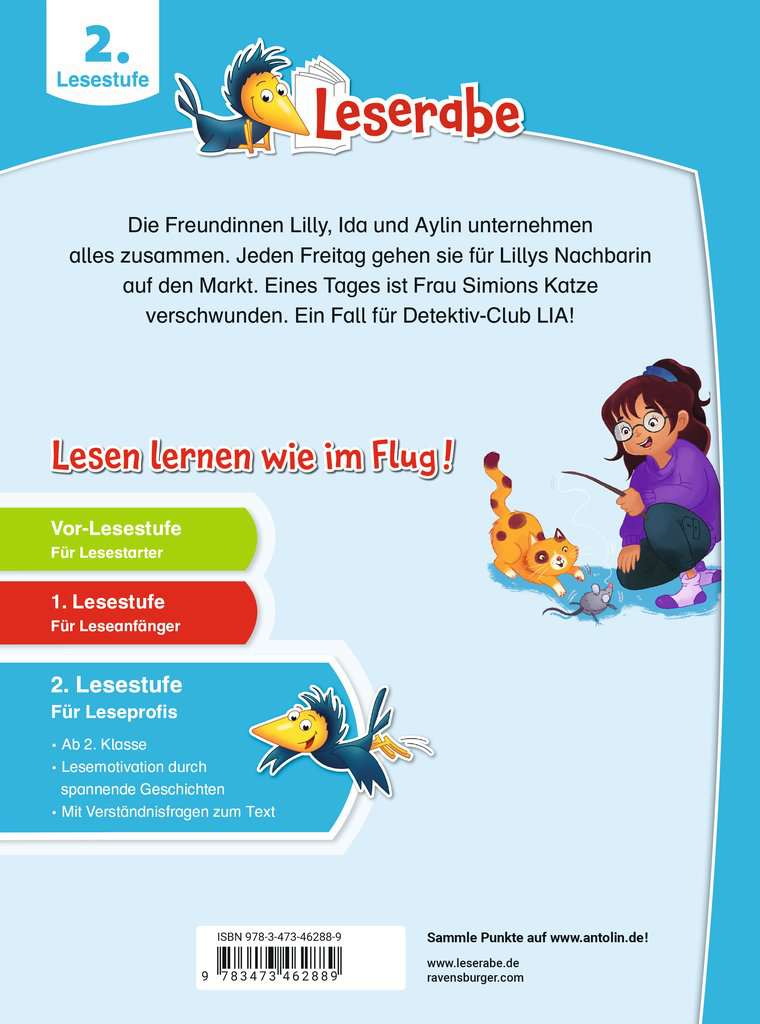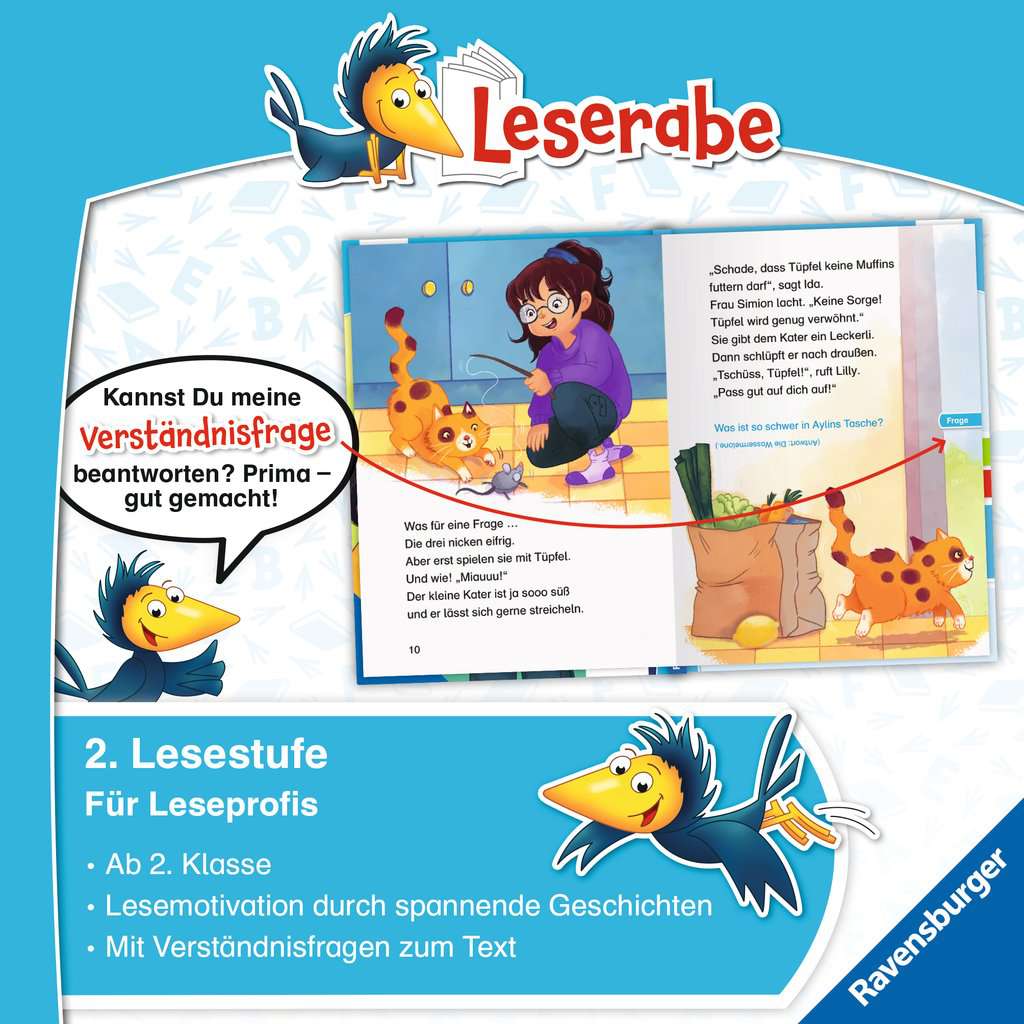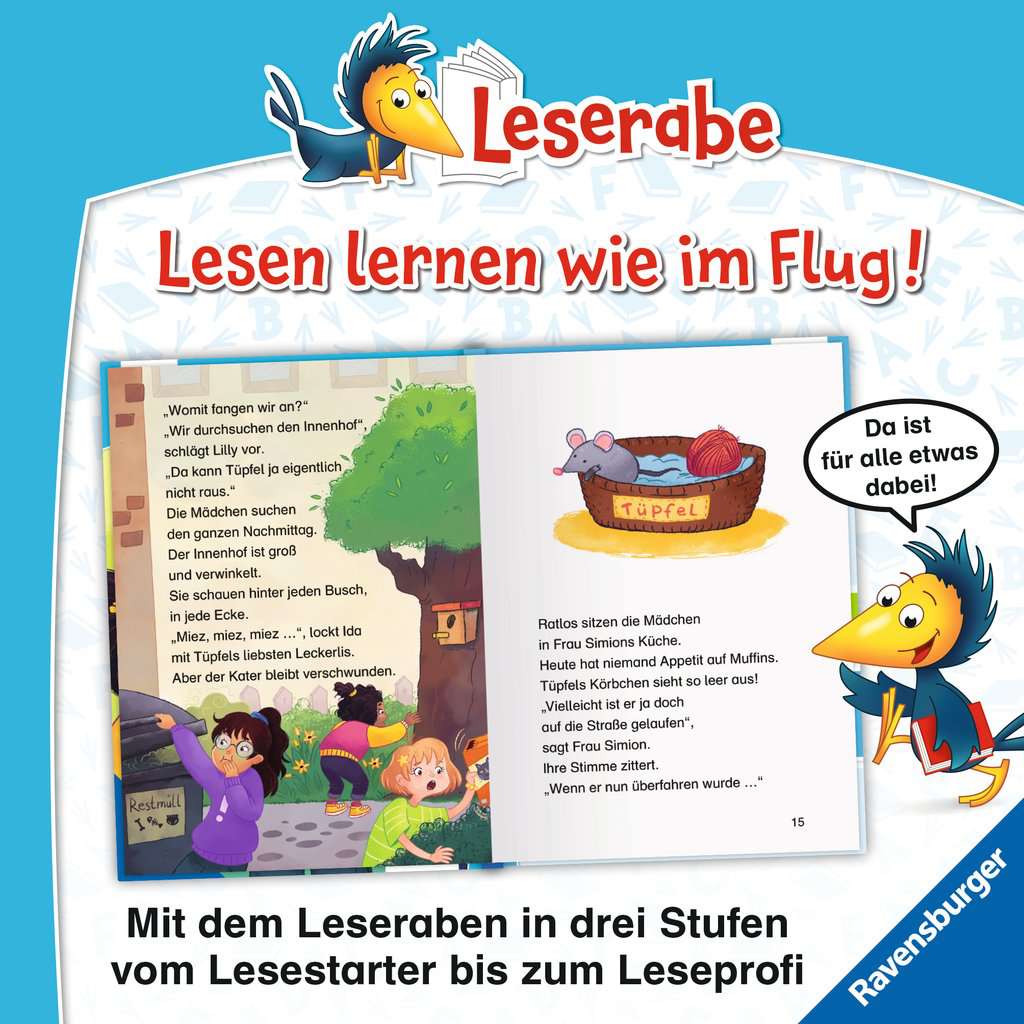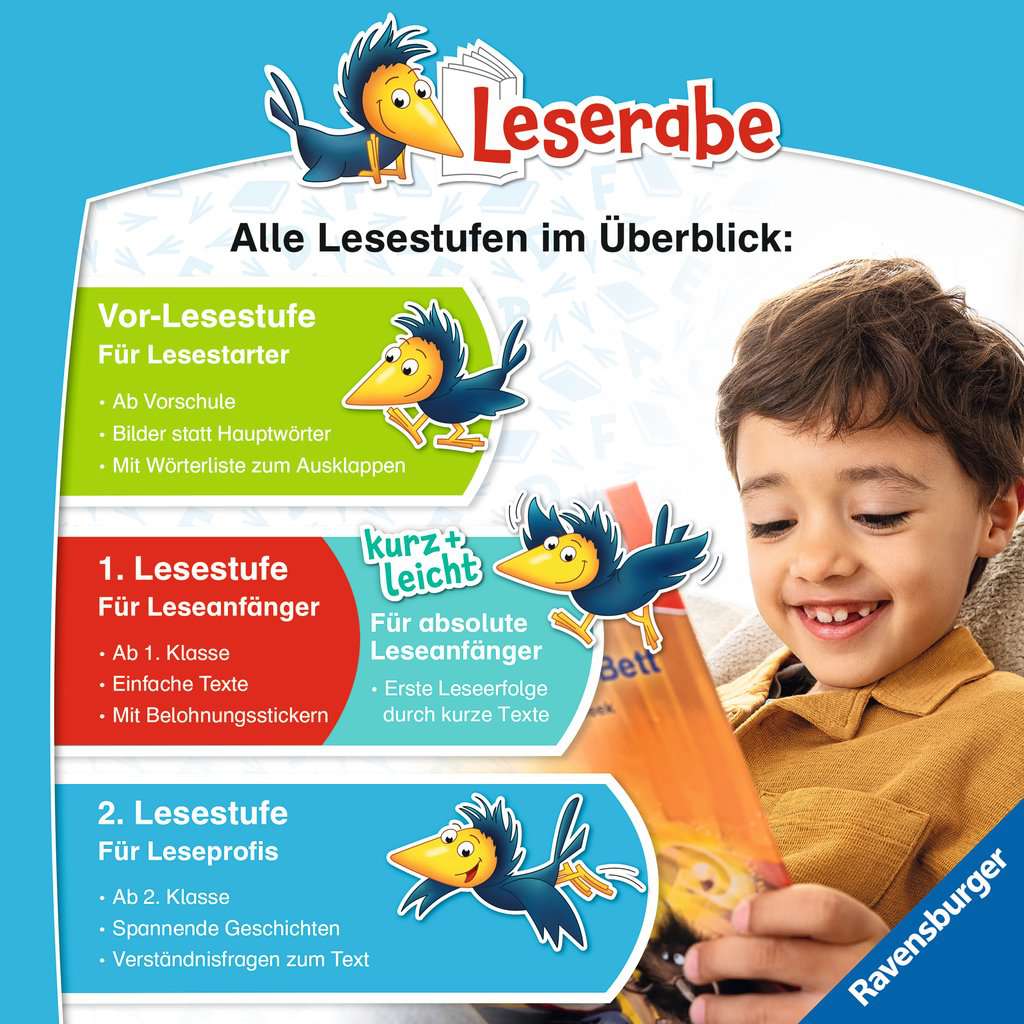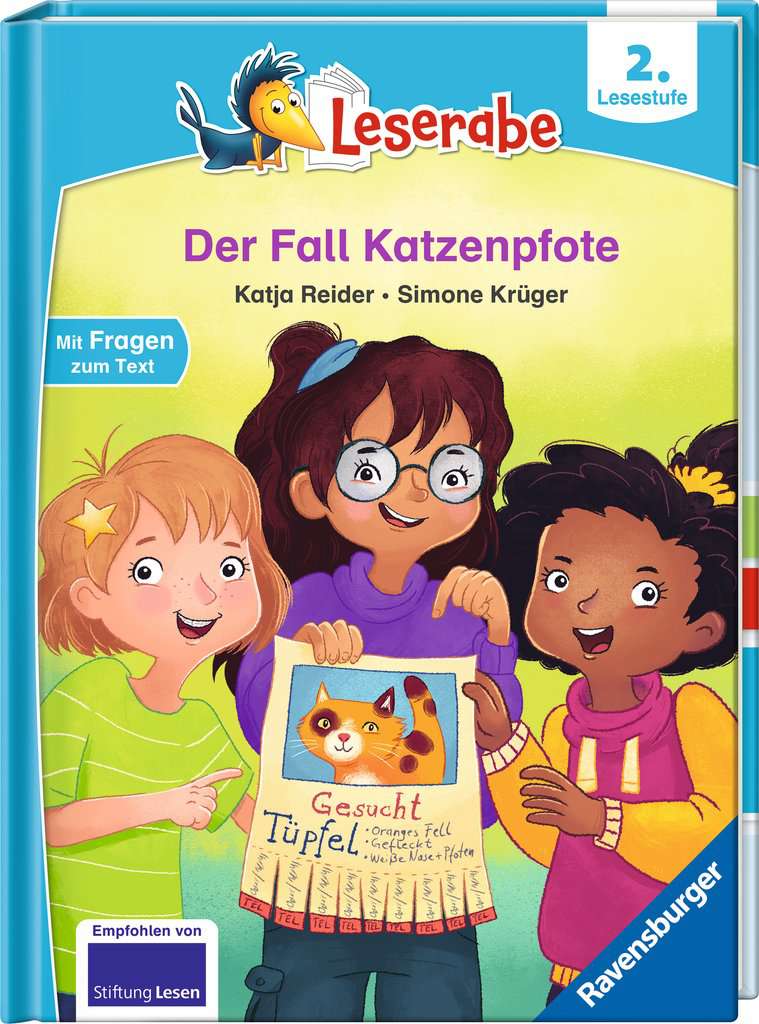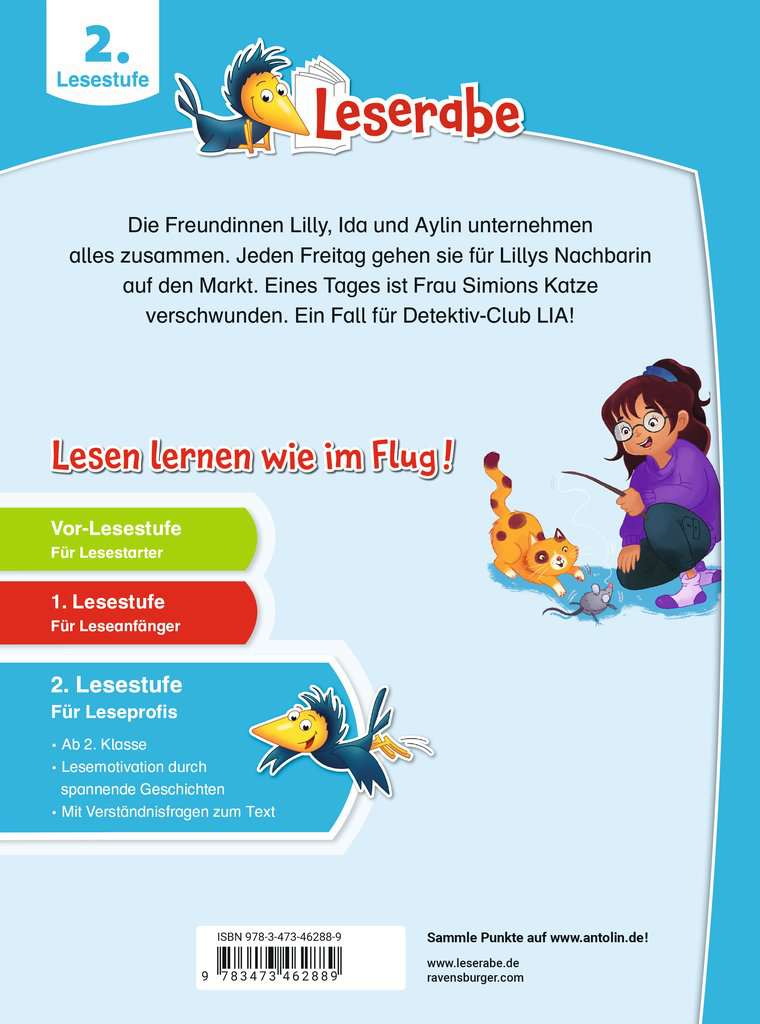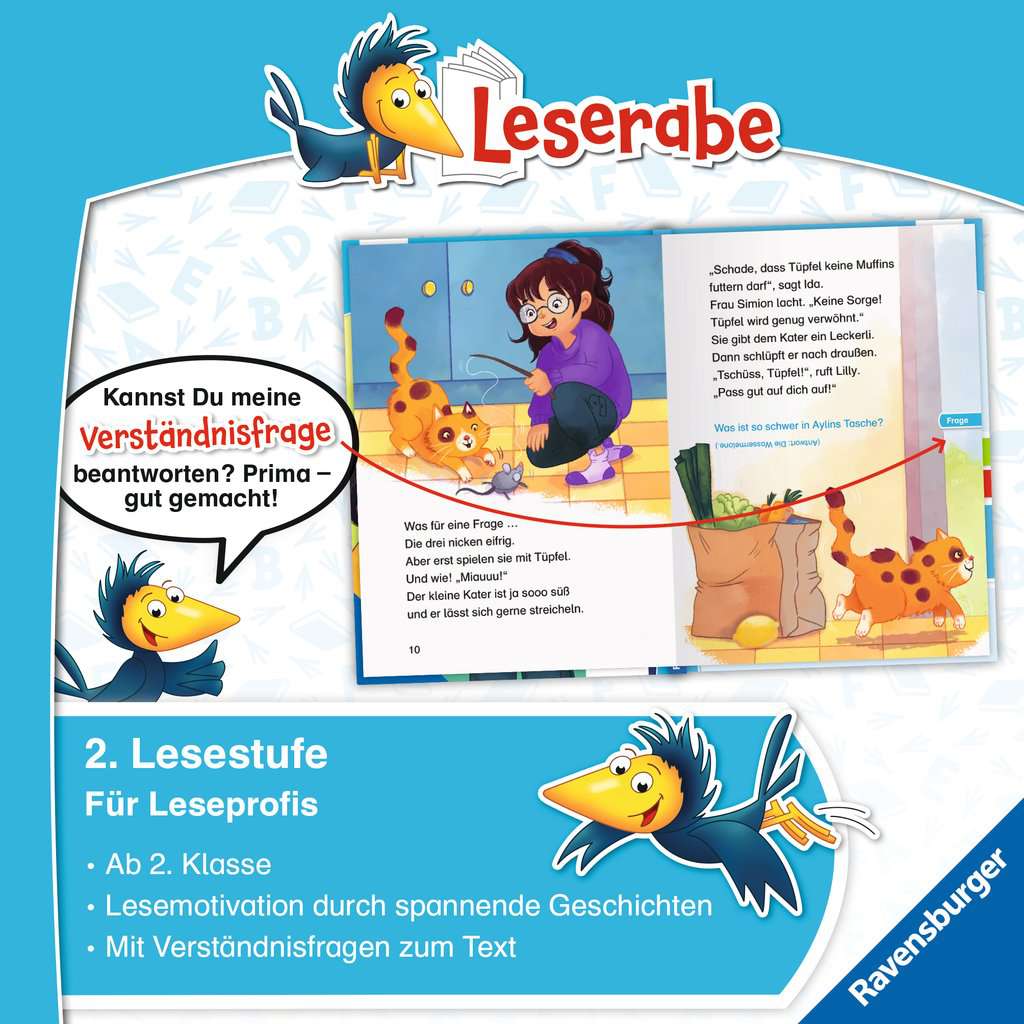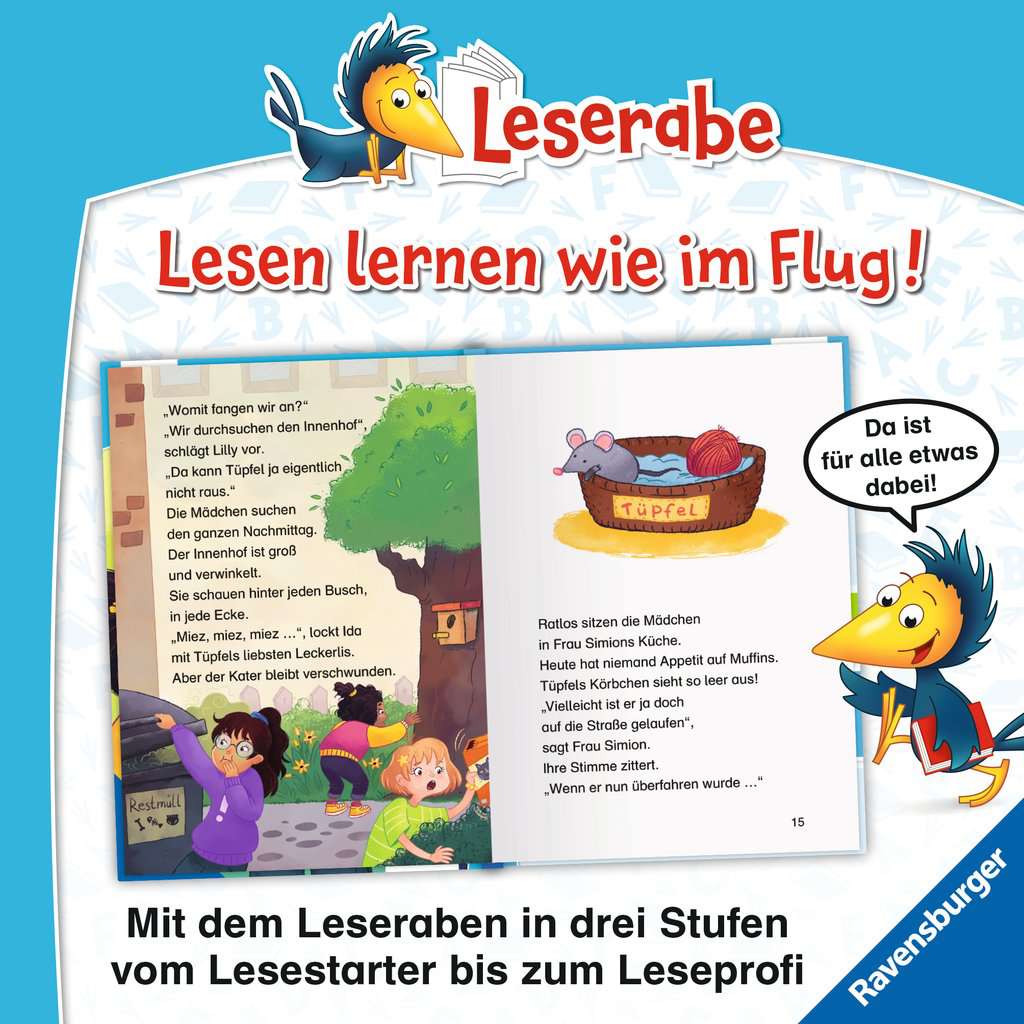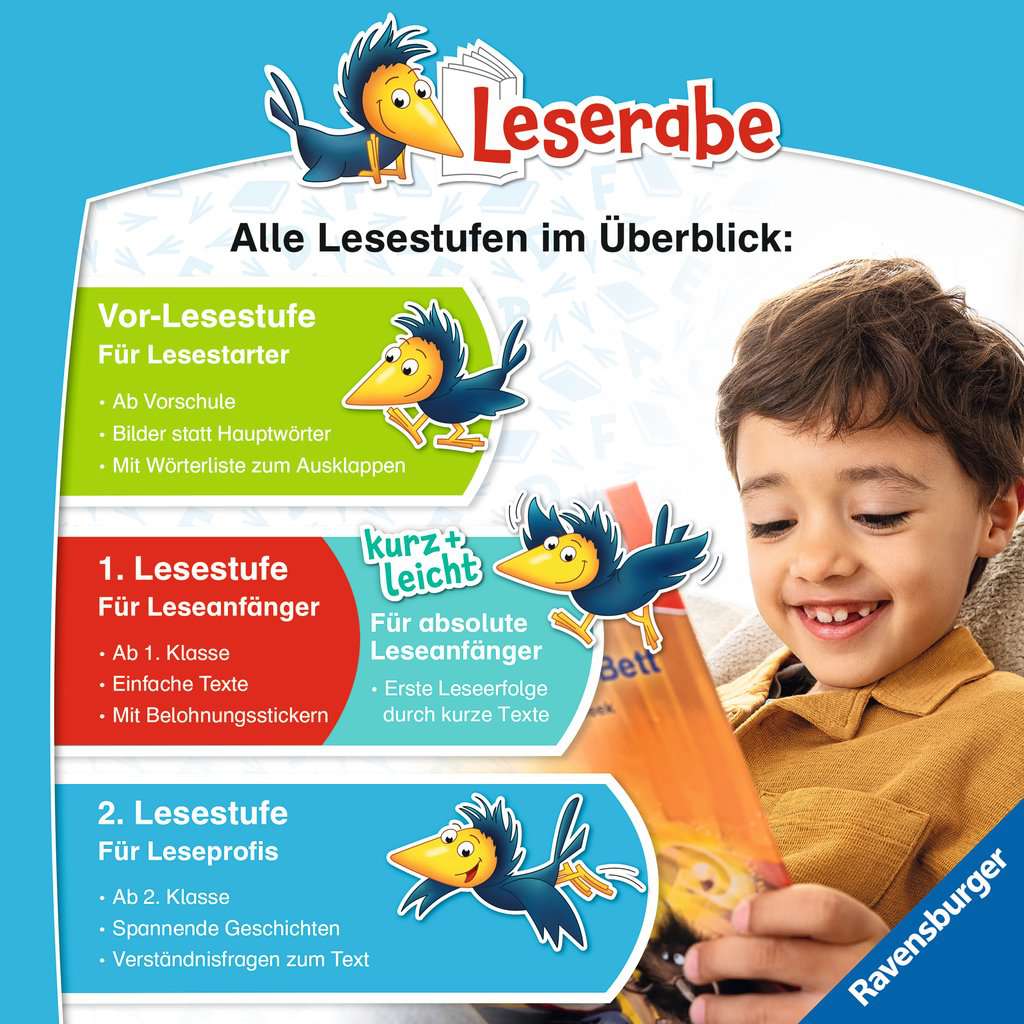 Reading Raven – Level 2: The Cat's Paw Case
Leserabe - 2. Lesestufe: Der Fall Katzenpfote
View all books in the series
Learning to read in no time!


2nd grade and up

Exciting stories provide plenty of reading motivation

Includes reading comprehension questions

48 pp
7 years +
17,6 x 24 cm
EUR 8.99
May 2023
Hardcover
978-3-473-46288-9
Content
L.I.A – that is best friends Lilly, Ida and Aylin. Every Friday, they go to the market to shop for Lilly's neighbour Ms Simion. One day, Ms Simion's cat Dot disappears. Sounds like a case for the L.I.A Detective Club! Soon, the three sleuths have a suspicion.
About the Series
The Reading Raven series is designed to encourage beginning readers by providing fun and exciting stories at each ability level, from their first efforts at reading alone to more advanced chapter books Each Reading Raven book includes reading riddles, puzzles to solve using information in the story. This is a fun way to check how well children understand what they read. The first level features short texts with lots of pictures that provide clues to the story's meaning. These books are written in extra-large print. When children are ready for longer stories, the second level of Reading Raven offers short chapter books, also in large print with illustrations that help readers follow the text. The third level is for readers who are becoming proficient, with longer chapters and increasingly complex stories, but still with accompanying pictures and highly readable print.
The Author
Katja Reider studied German and publishing and for many years was press speaker for the "Youth Research" competition in Hamburg, Germany. She became an author after the birth of her own children and has since then published numerous books for children and young people, many of which have been translated into other languages.