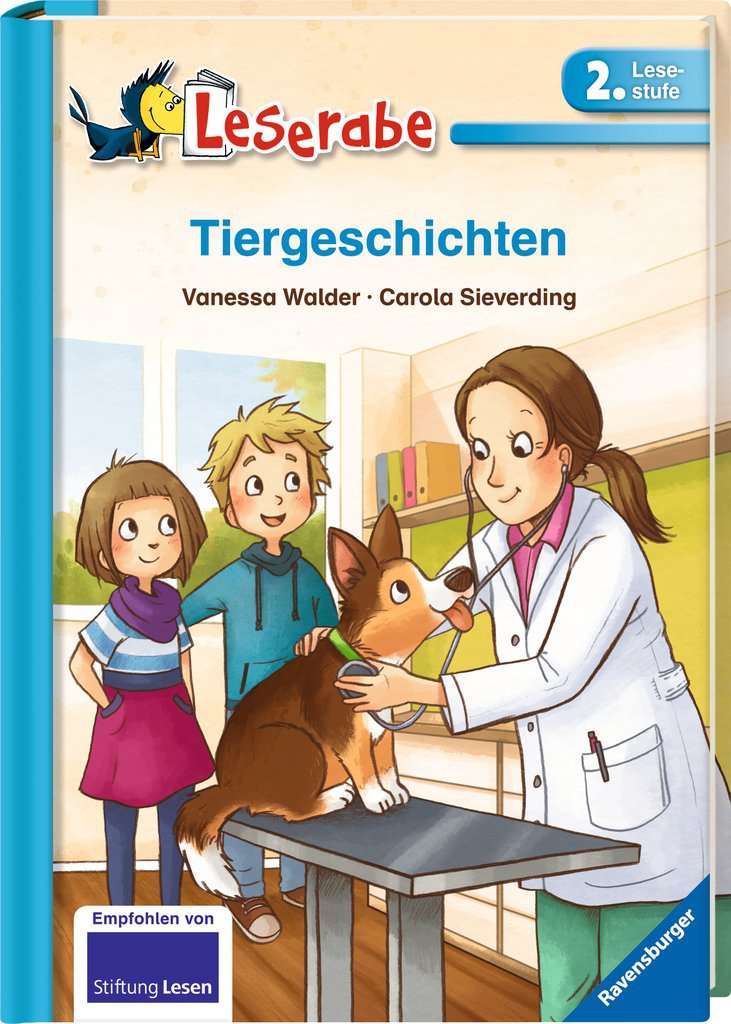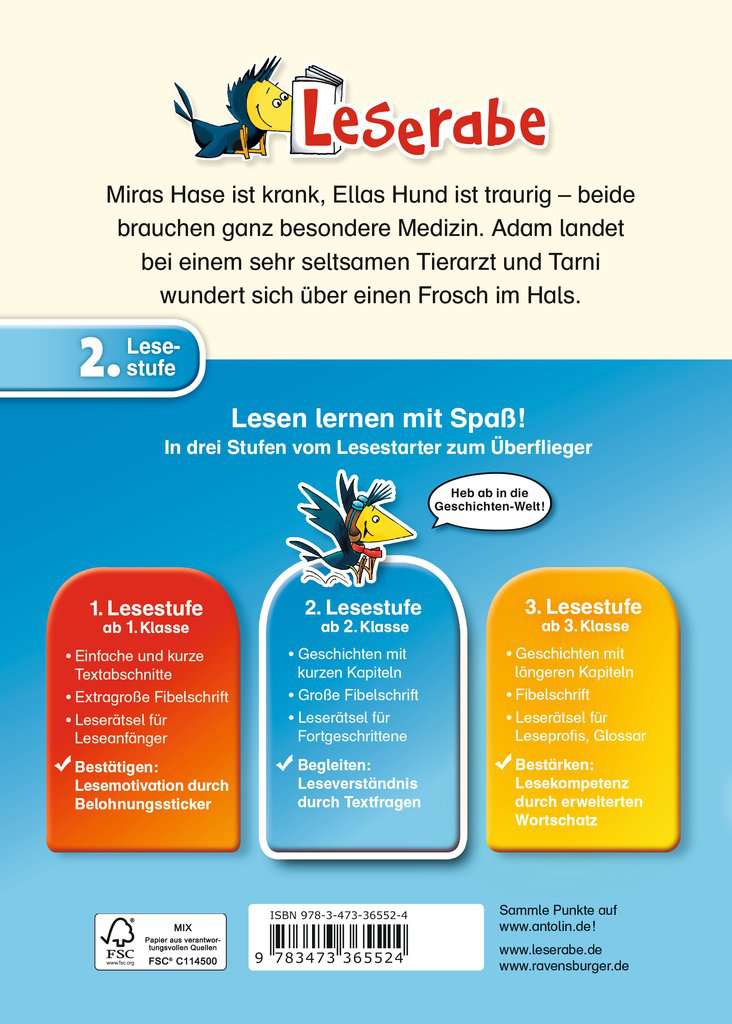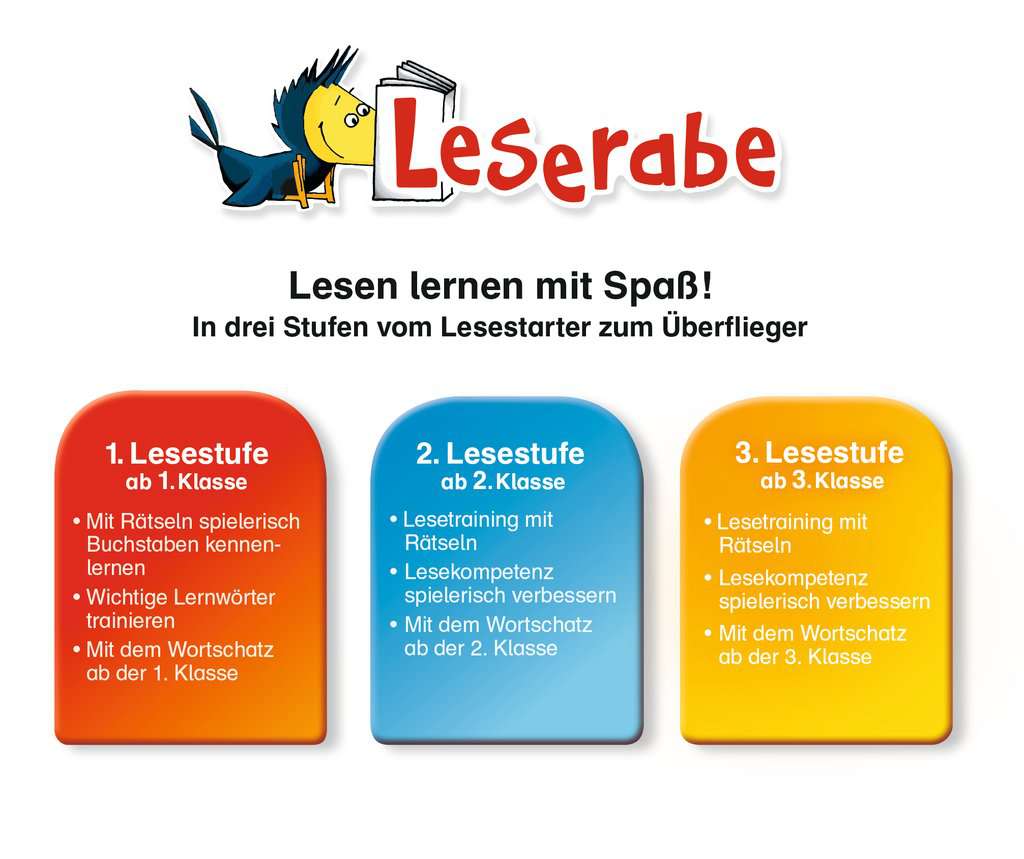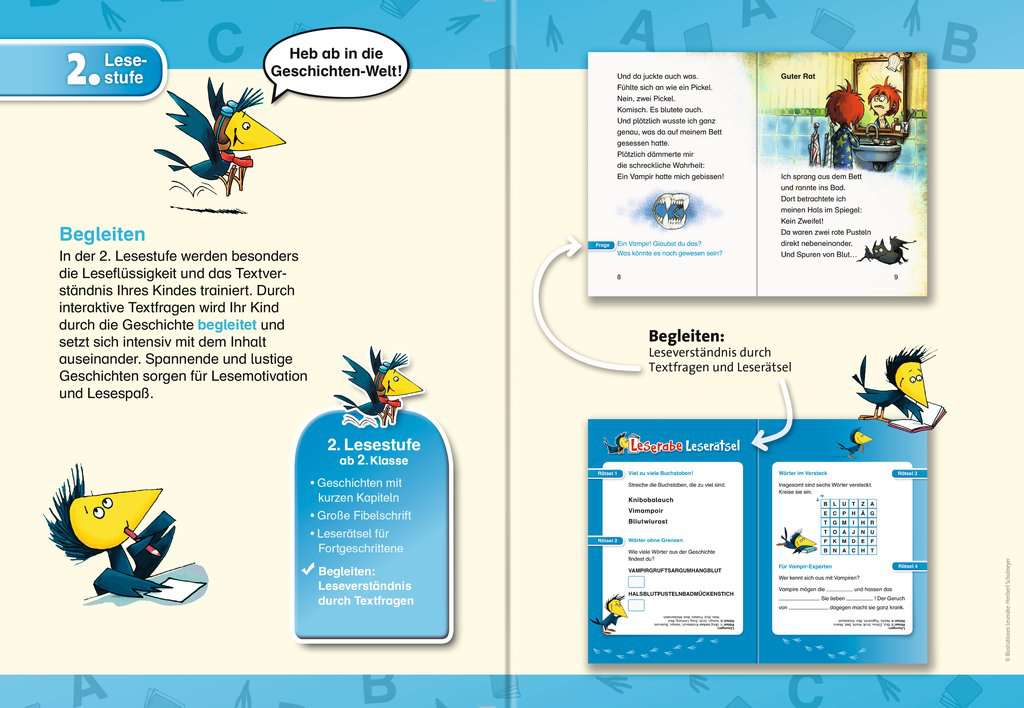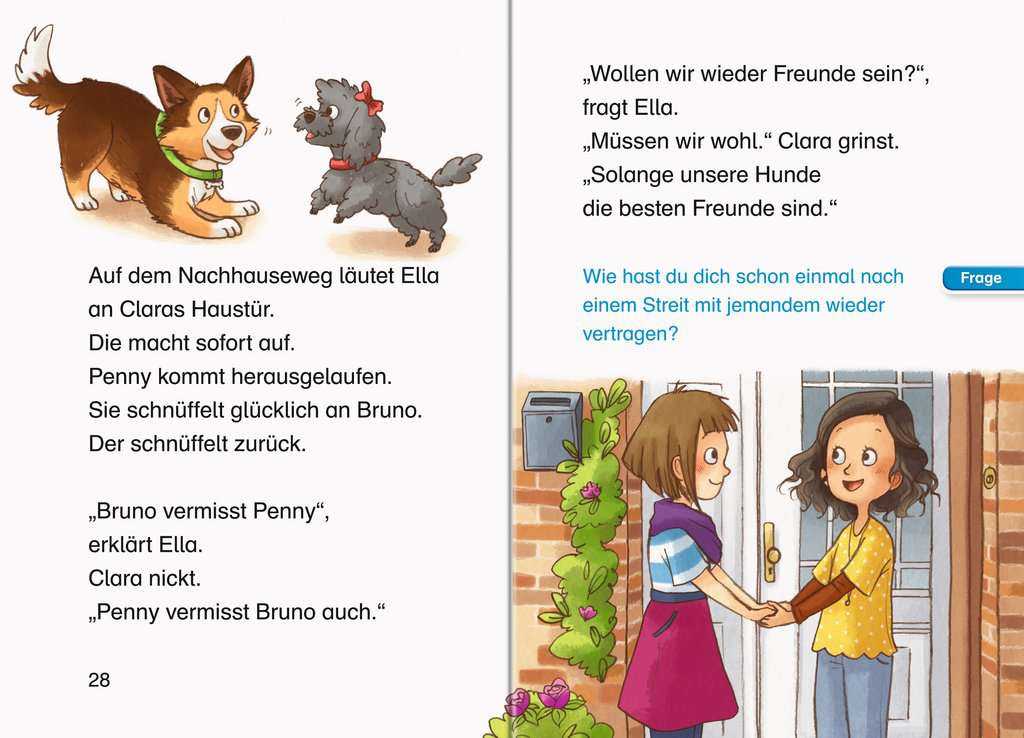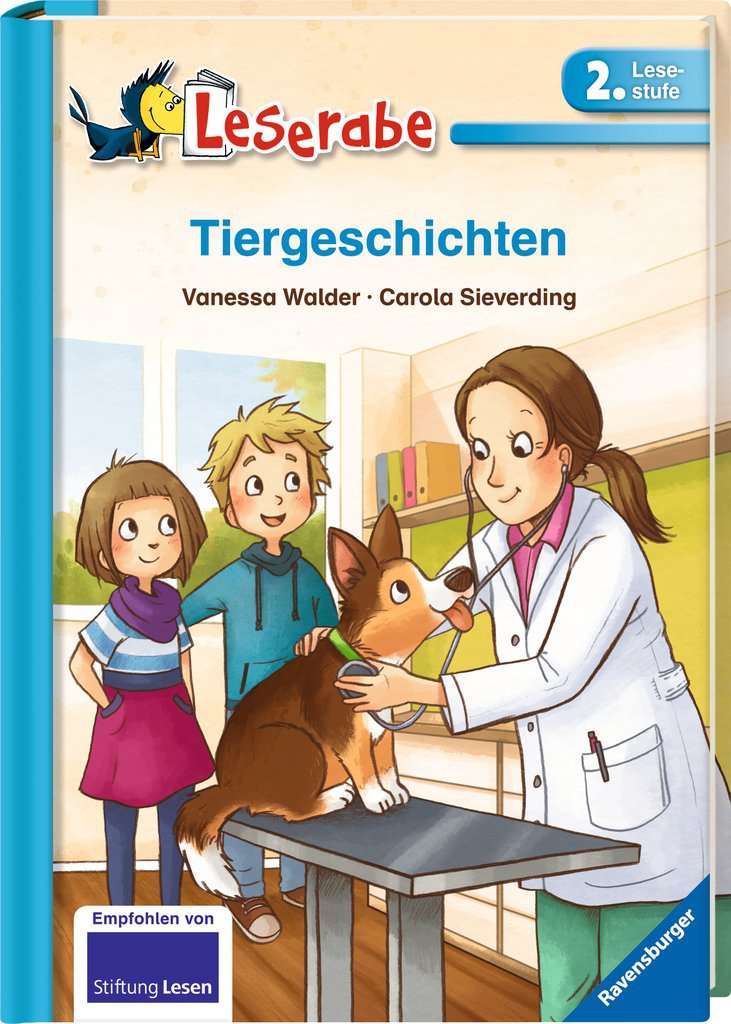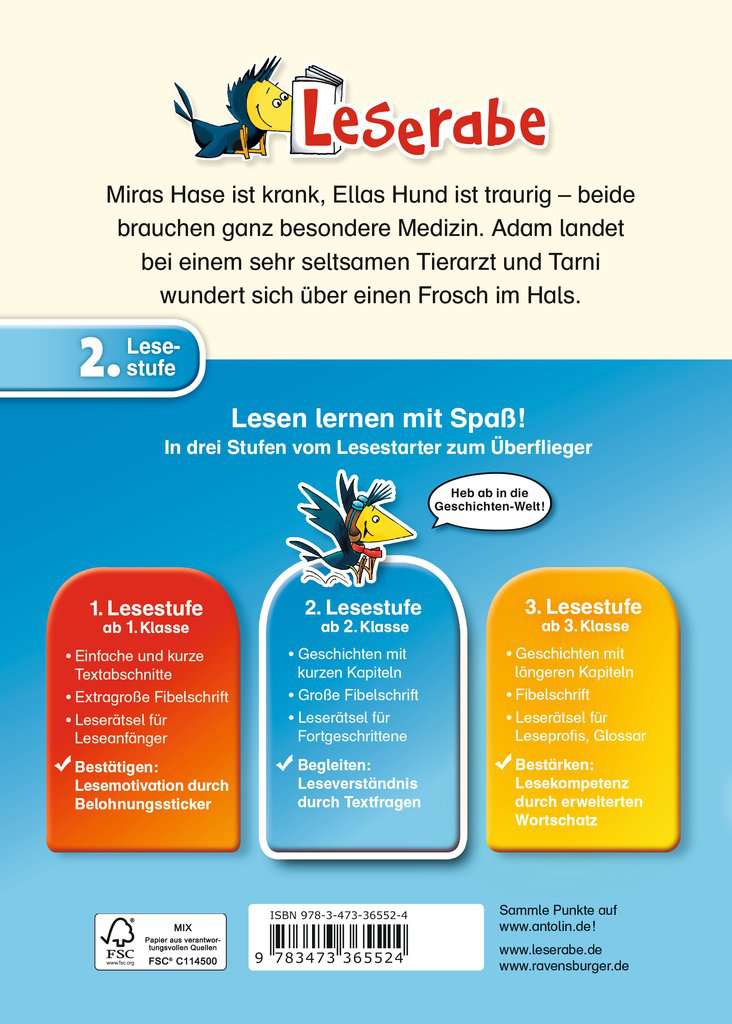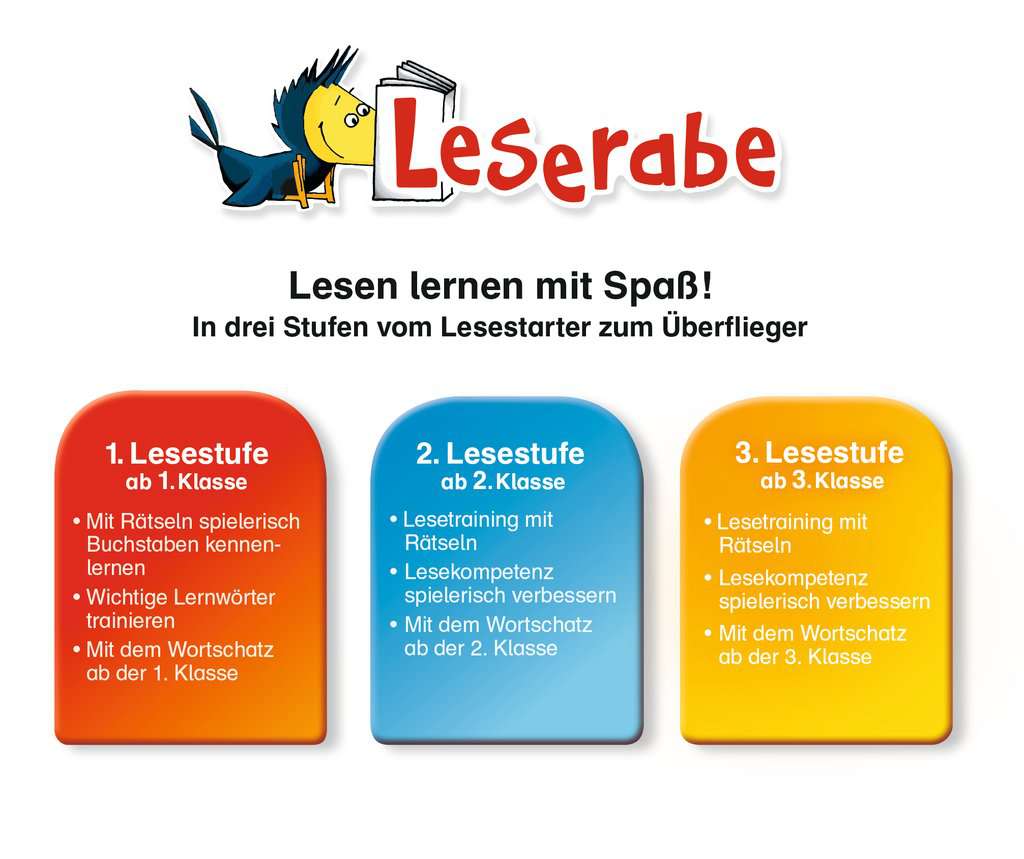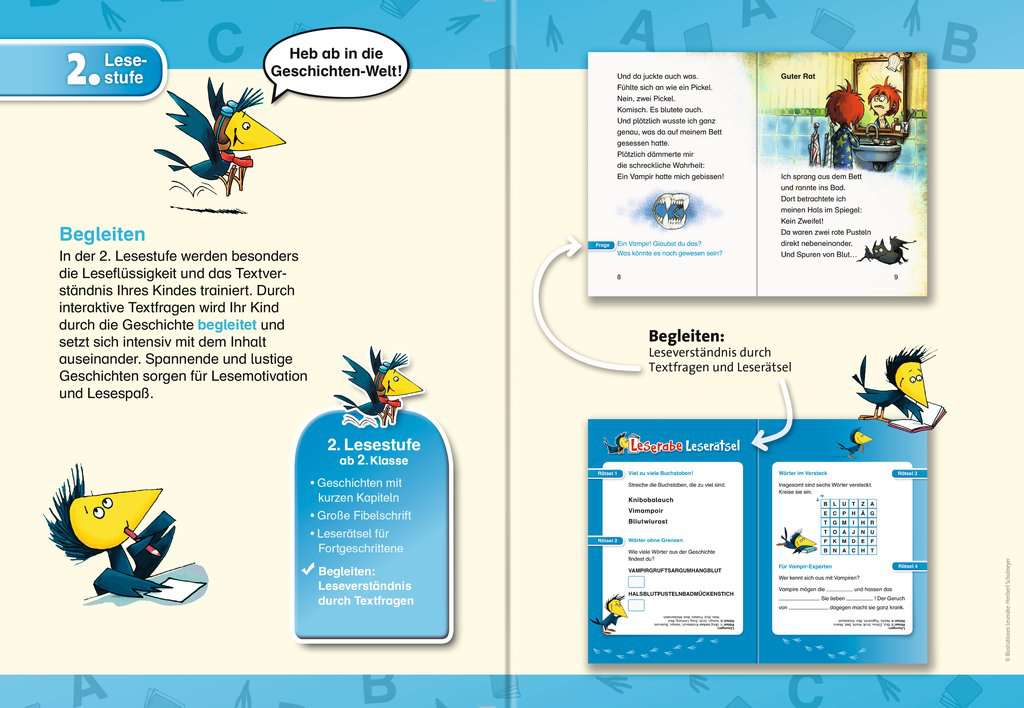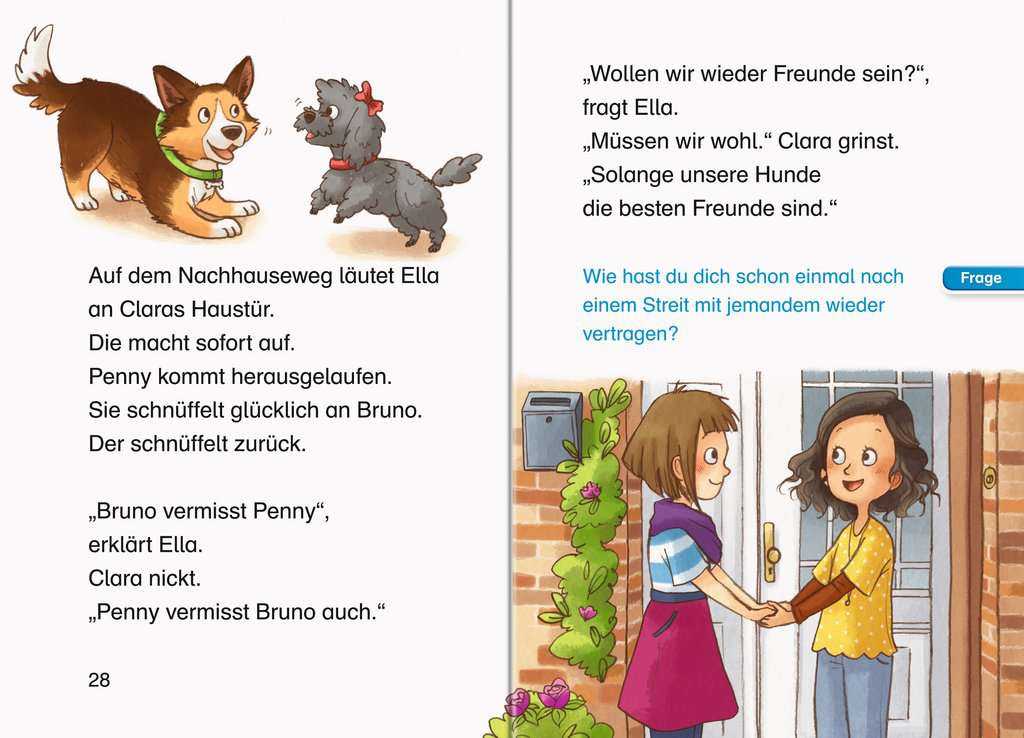 48 pp
7 years +
15,2 x 21,5 cm
EUR 8.99
May 2018
Hardcover
978-3-473-36552-4
Content
This collection includes four heartwarming stories about pets and their doctors. Adam takes his dog to the vet and is dumbfounded to find out that the vet is a bear. Mira's stuffed rabbit is ailing, but her parents have no time, so she goes to their family doctor all by herself to find help for her friend. The dog Bruno is heartsick when Ella's fight with her friend Clara means he doesn't get to see Clara's dog Penny. Tarni is familiar with the creatures in Australia, but confused by some of the animals his German pen pal mentions in letters, and determines to become a vet in Germany one day and see for himself.
About the Series
The Reading Raven series is designed to encourage beginning readers by providing fun and exciting stories at each ability level, from their first efforts at reading alone to more advanced chapter books Each Reading Raven book includes reading riddles, puzzles to solve using information in the story. This is a fun way to check how well children understand what they read. The first level features short texts with lots of pictures that provide clues to the story's meaning. These books are written in extra-large print. When children are ready for longer stories, the second level of Reading Raven offers short chapter books, also in large print with illustrations that help readers follow the text. The third level is for readers who are becoming proficient, with longer chapters and increasingly complex stories, but still with accompanying pictures and highly readable print.
The Author
Vanessa Walder was born in Heidelberg, Germany in 1978. After graduating from high school, she studied law in Vienna, then served as manager-in-chief for the Austrian teen magazine "TOPIC," and has been a freelance writer since 2001. She makes her home in Vienna.
The Illustrator
Carola Sieverding was born in 1989 and studied design and illustration. She has been a freelance children's book illustrator ever since. When she isn't sitting at her drawing table or at the computer, she is most often out and about with her little dog, which also occasionally posed for the drawings in the "Pfotenbande" books (of course there were always treats afterwards!). She lives and works in western Germany.
Rights Sold
Slovenian