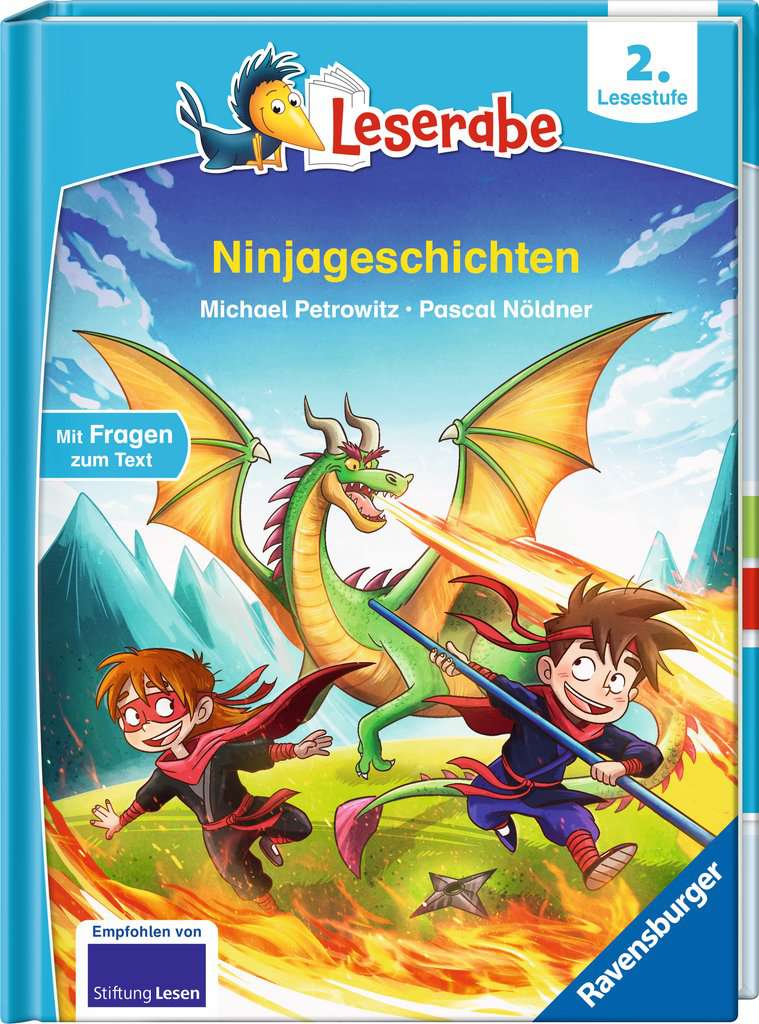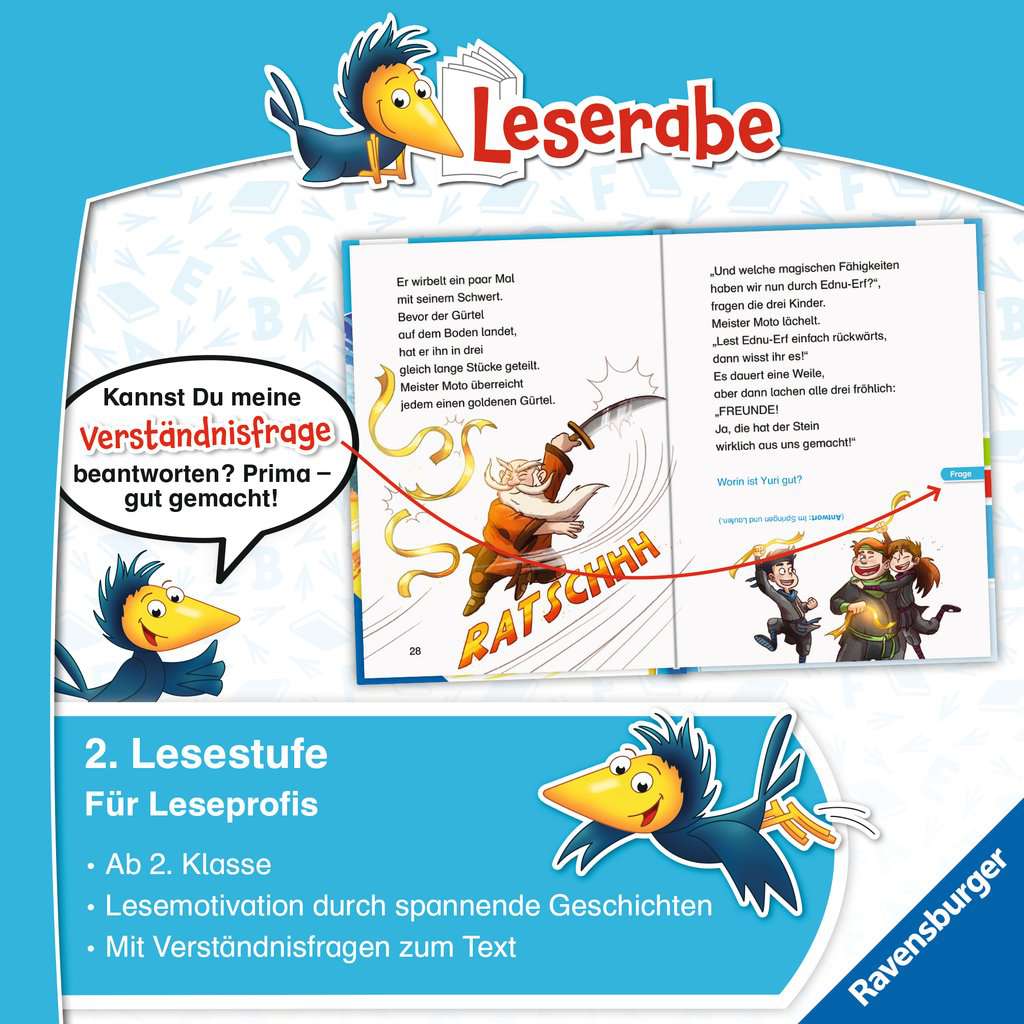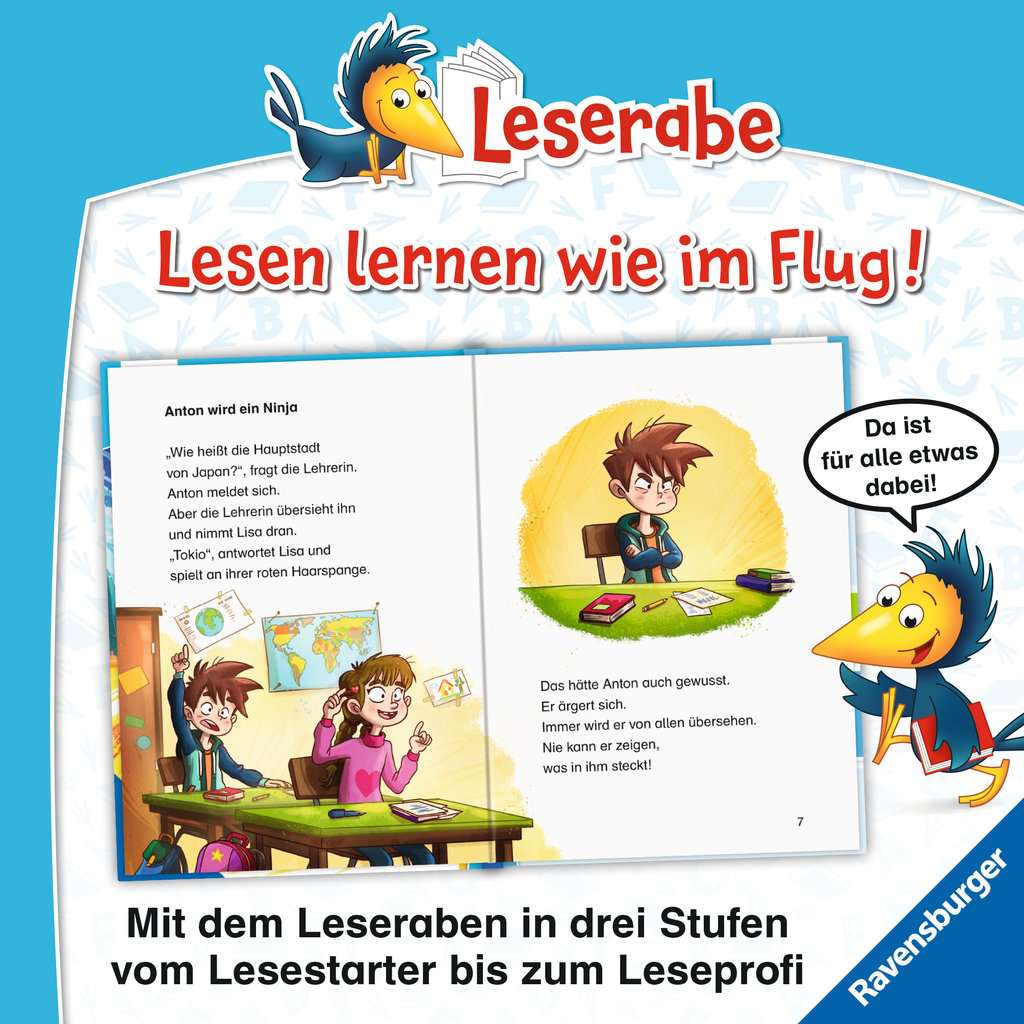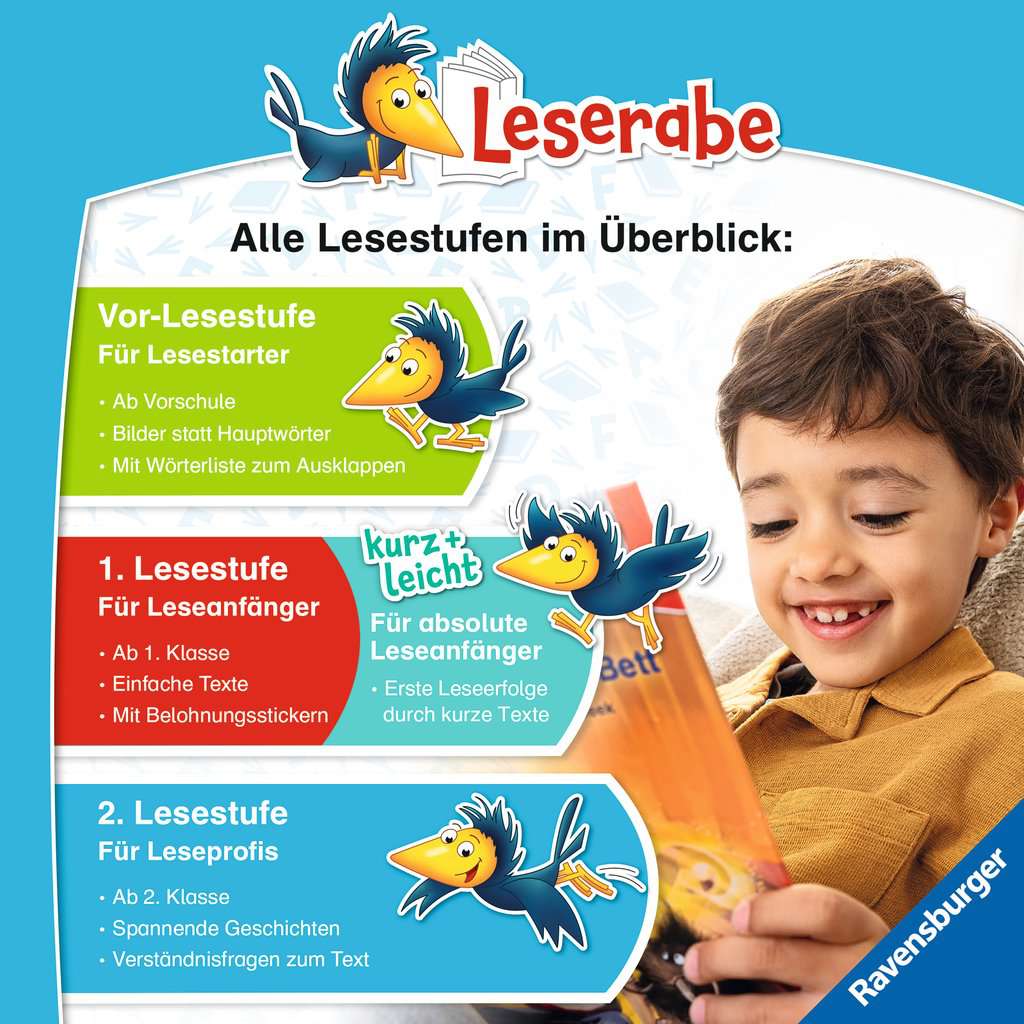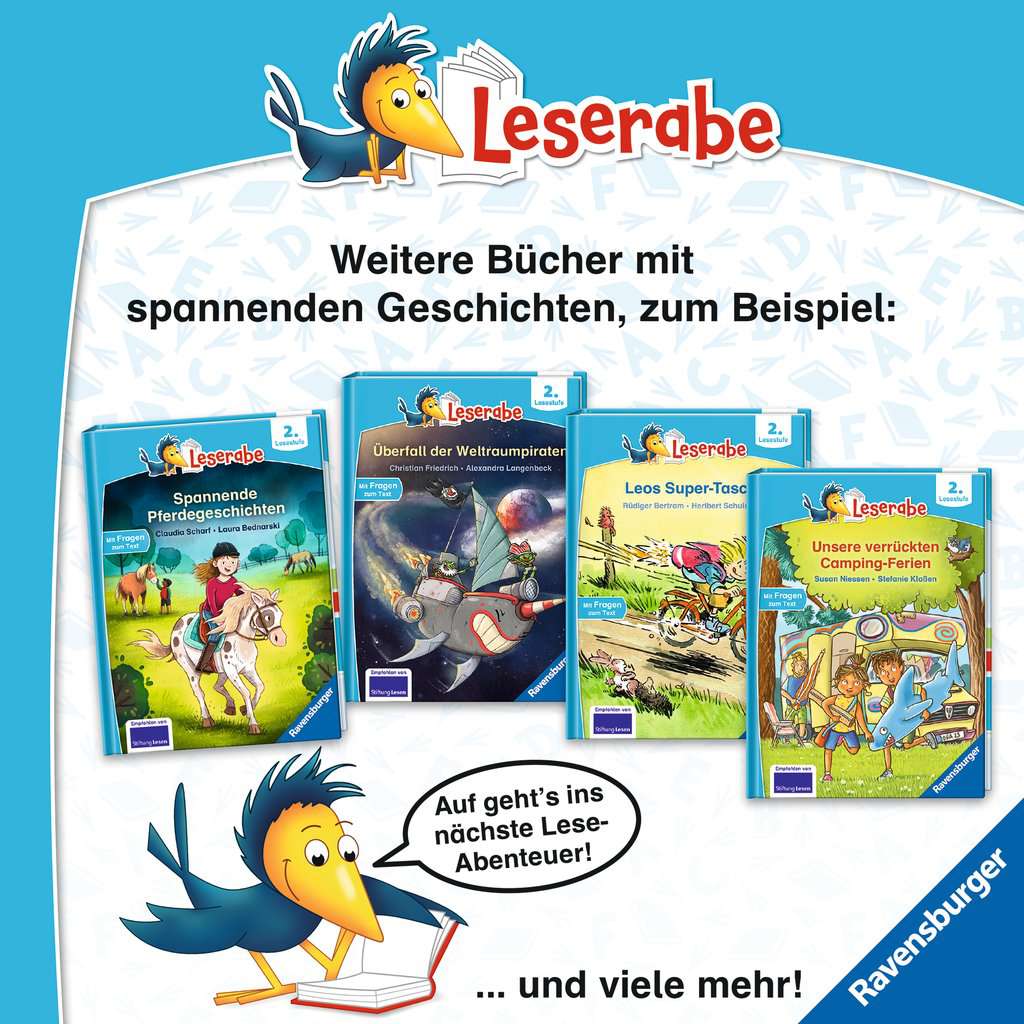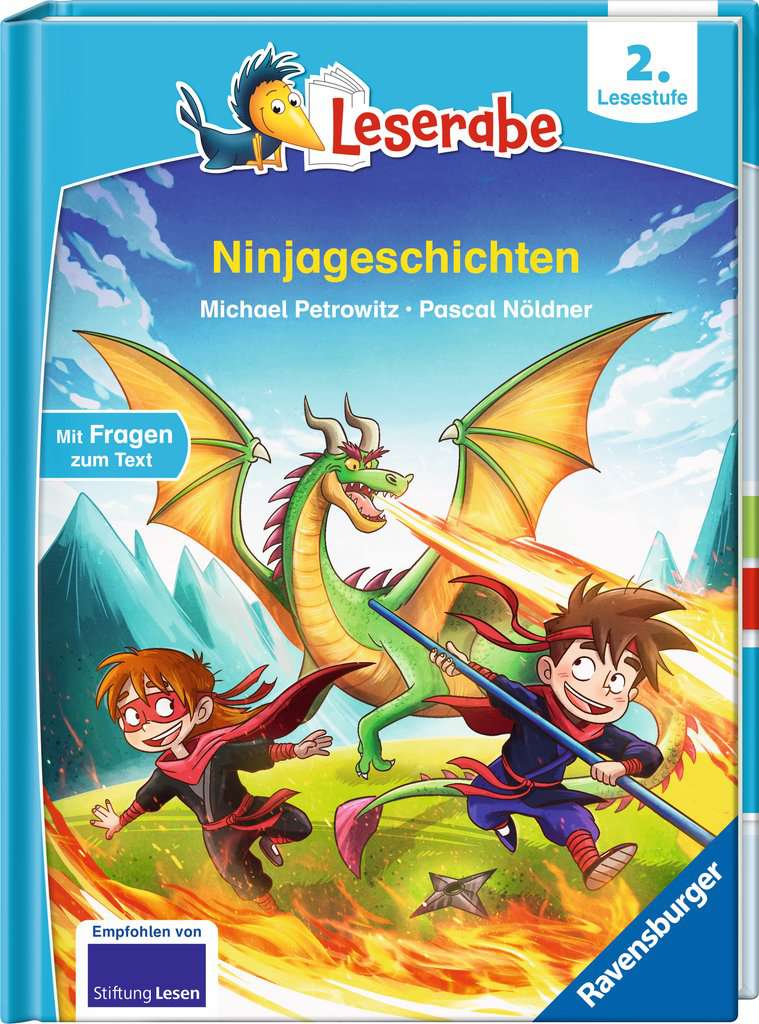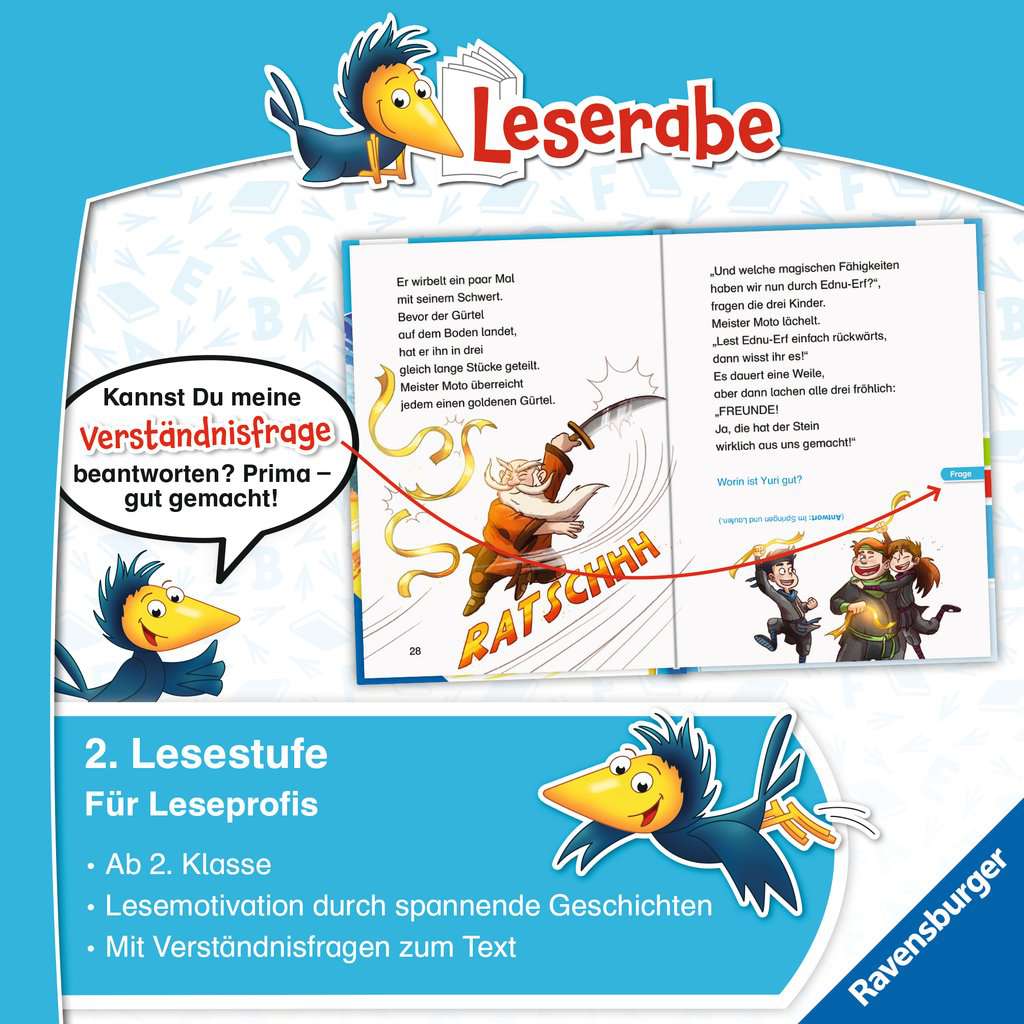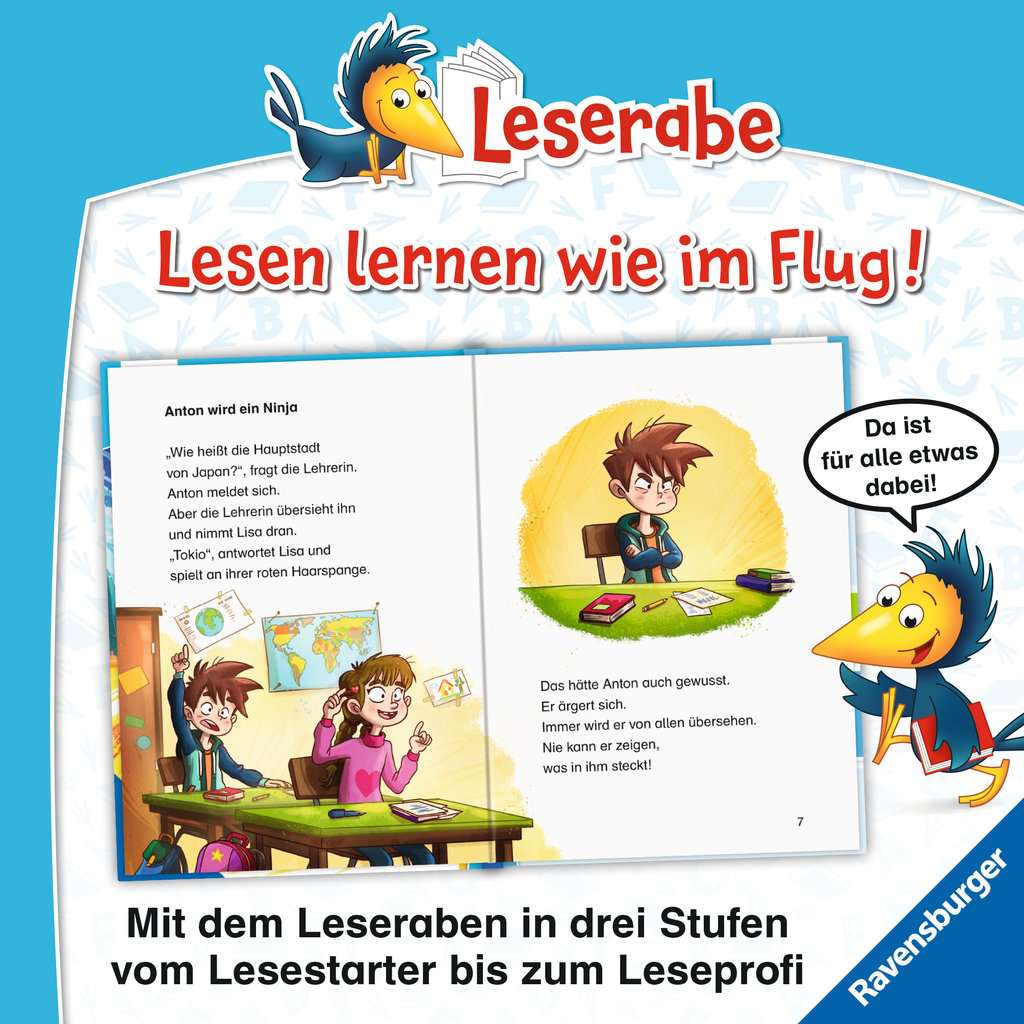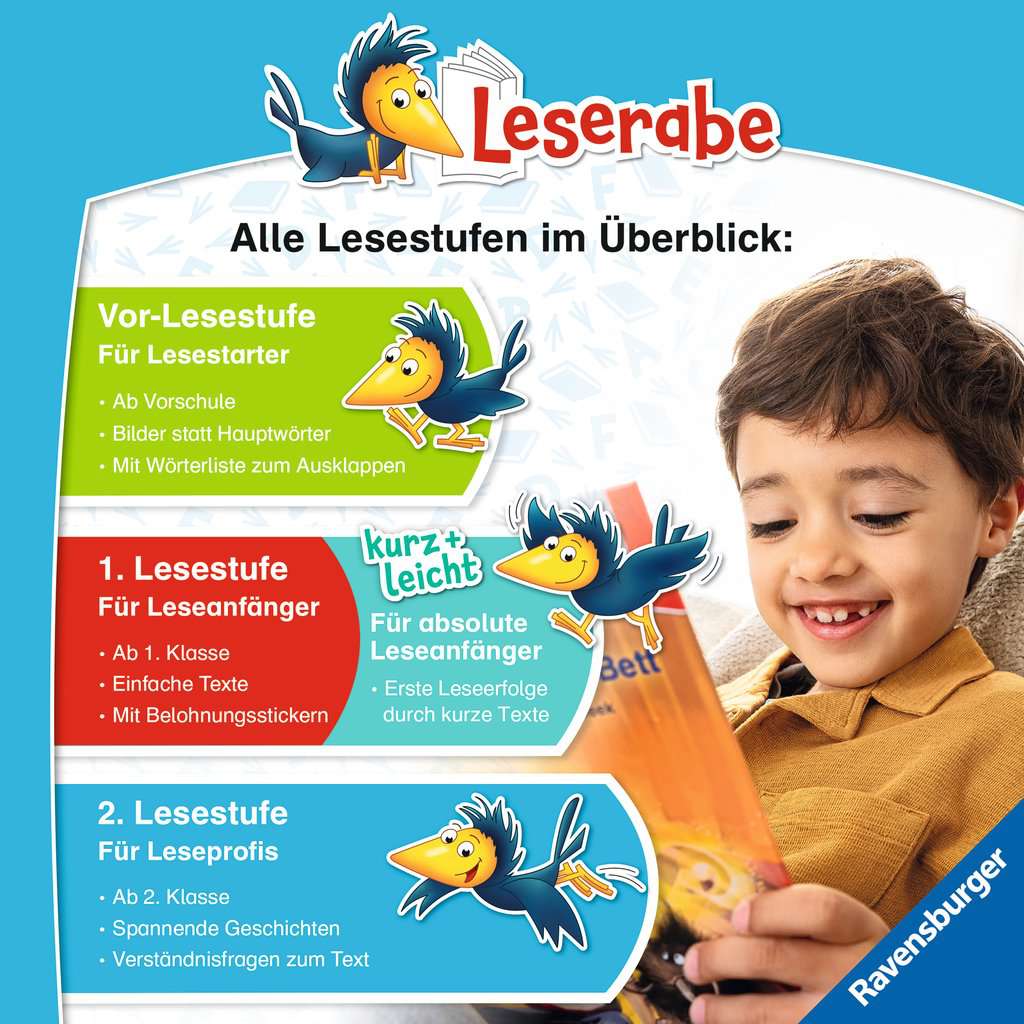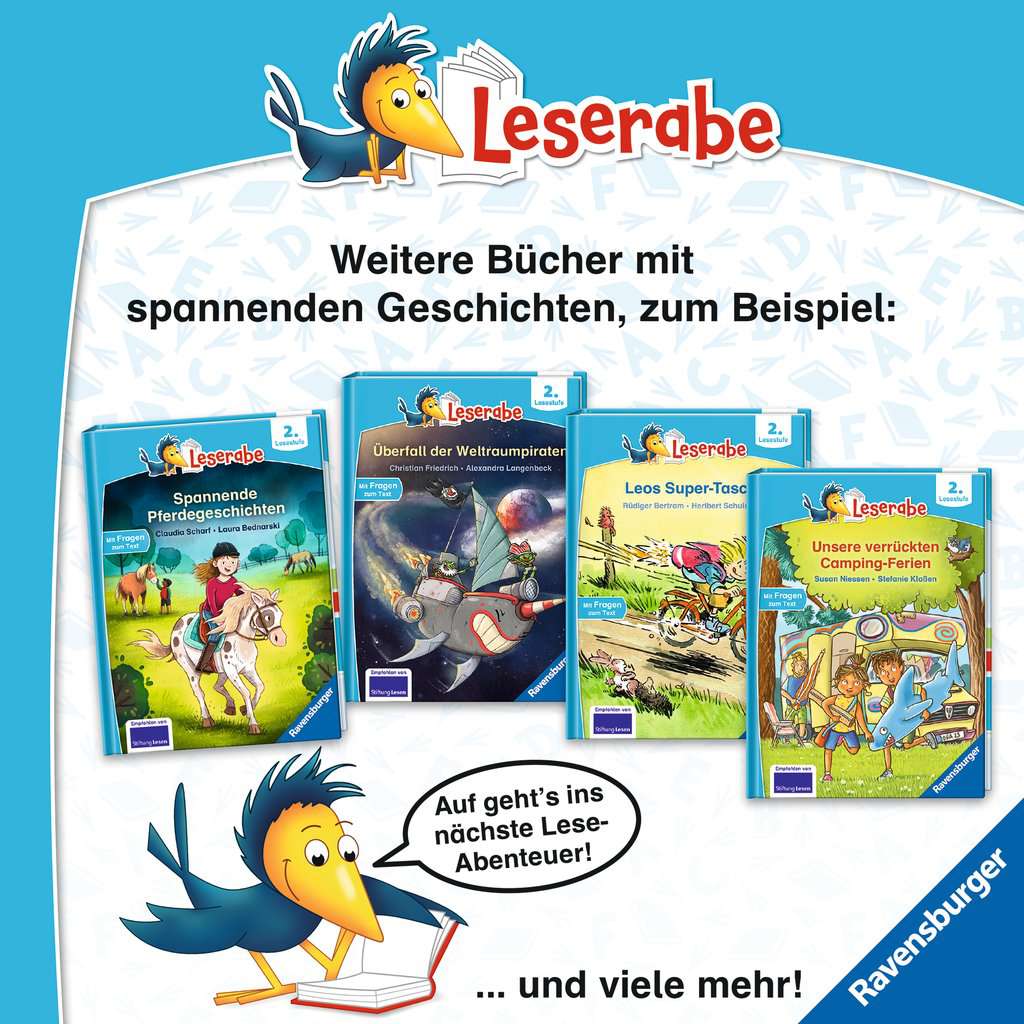 Reading Raven (Level 2): Ninja Stories
Leserabe - 2. Lesestufe: Ninjageschichten
View all books in the series


2nd grade and up

Exciting stories provide plenty of reading motivation

Includes reading comprehension questions

48 pp
7 years +
17,6 x 24 cm
EUR 8.99
May 2021
Hardcover
978-3-473-46065-6
Content
Anton is constantly being overlooked – but that makes him the perfect ninja. He learns how to spy, move stealthily and throw shuriken. Ninja students Yuri, Mia and Otto are tasked with stealing a valuable stone that is guarded by a dragon. And Niklas and his cousin Nina are having exciting holidays. Nina can not only predict the weather but also manages to decode a throwing star's secret message.
About the Series
The Reading Raven series is designed to encourage beginning readers by providing fun and exciting stories at each ability level, from their first efforts at reading alone to more advanced chapter books Each Reading Raven book includes reading riddles, puzzles to solve using information in the story. This is a fun way to check how well children understand what they read. The first level features short texts with lots of pictures that provide clues to the story's meaning. These books are written in extra-large print. When children are ready for longer stories, the second level of Reading Raven offers short chapter books, also in large print with illustrations that help readers follow the text. The third level is for readers who are becoming proficient, with longer chapters and increasingly complex stories, but still with accompanying pictures and highly readable print.
The Author
Michael Petrowitz, born in Berlin in 1972, earned a degree from the German Film and Television Academy in Berlin (dffb). Since 2000 he has been a freelance screenwriter, and since 2008 he has also taught screenplay writing/dramaturgy. He was awarded the Robert Geisendörfer Prize in the children's television category in 2005. Michael Petrowitz lives in Berlin.
The Illustrator
Pascal Nöldner, born in Essen in 1990, is a freelance illustrator of comics, children's and teen books, and animation movies. In 2015 he completed his design studies with a focus on illustration at Münster University of Applied Sciences. In addition to his creative work, he is a freelance actor and musician.
Rights Sold
Russian