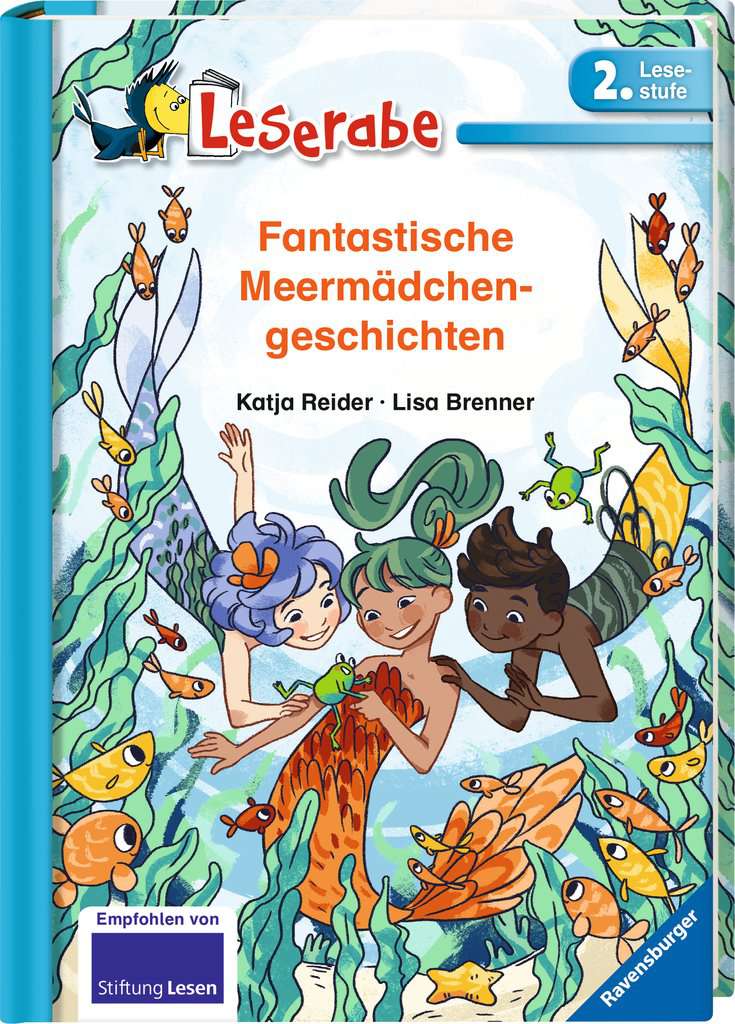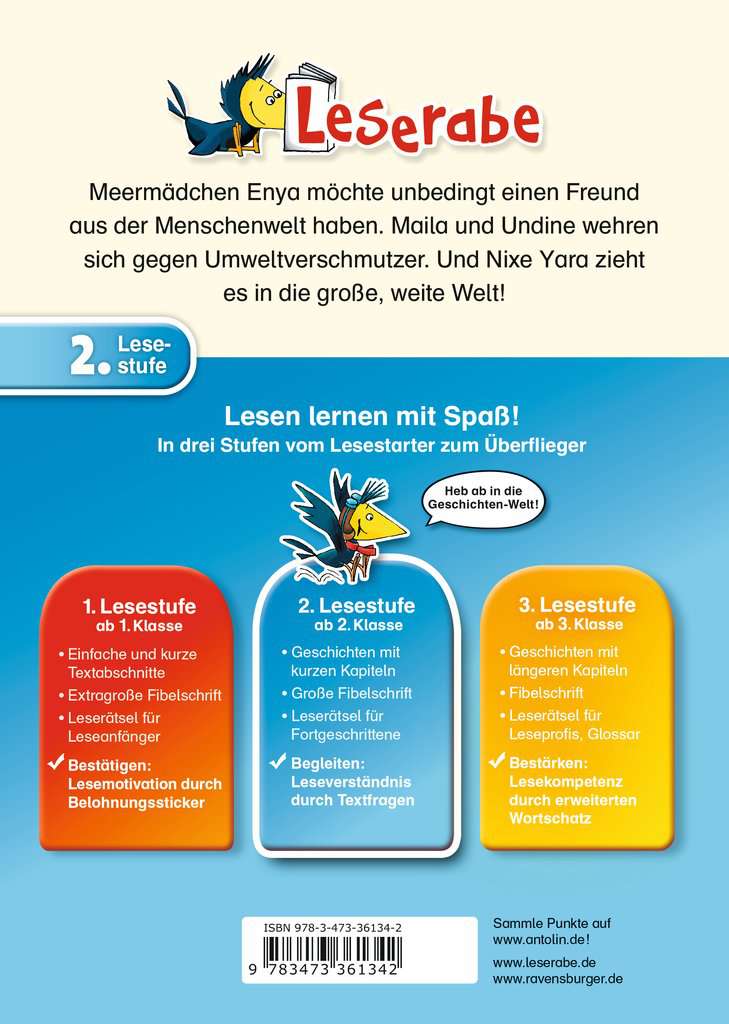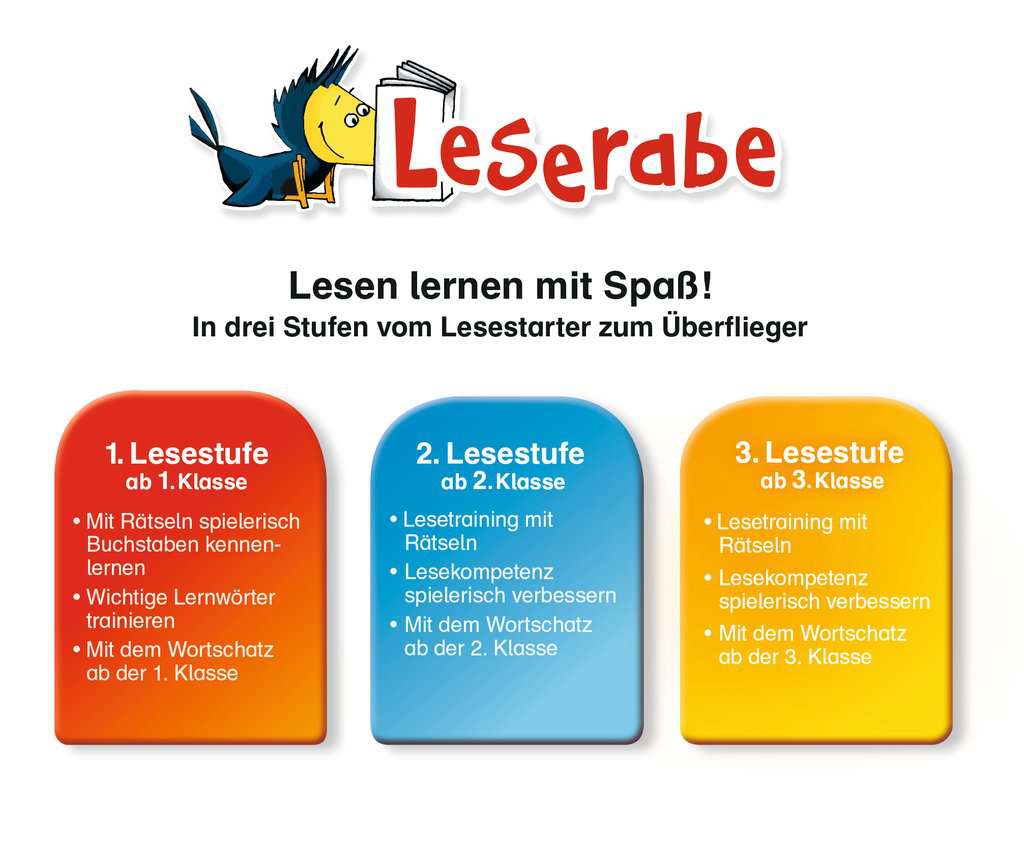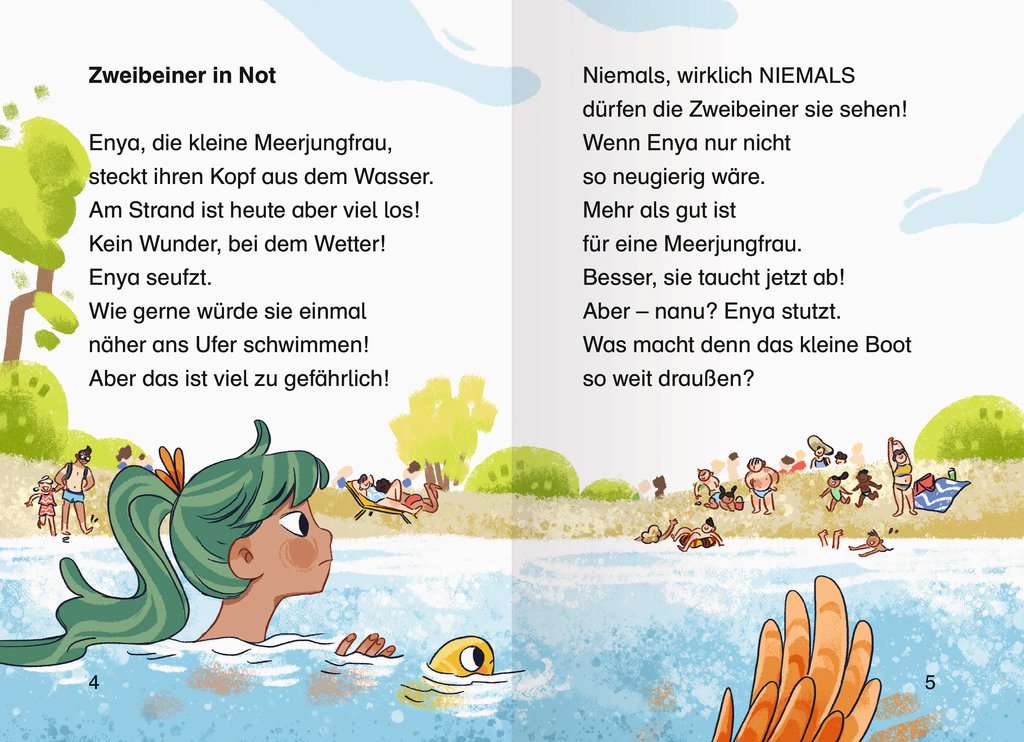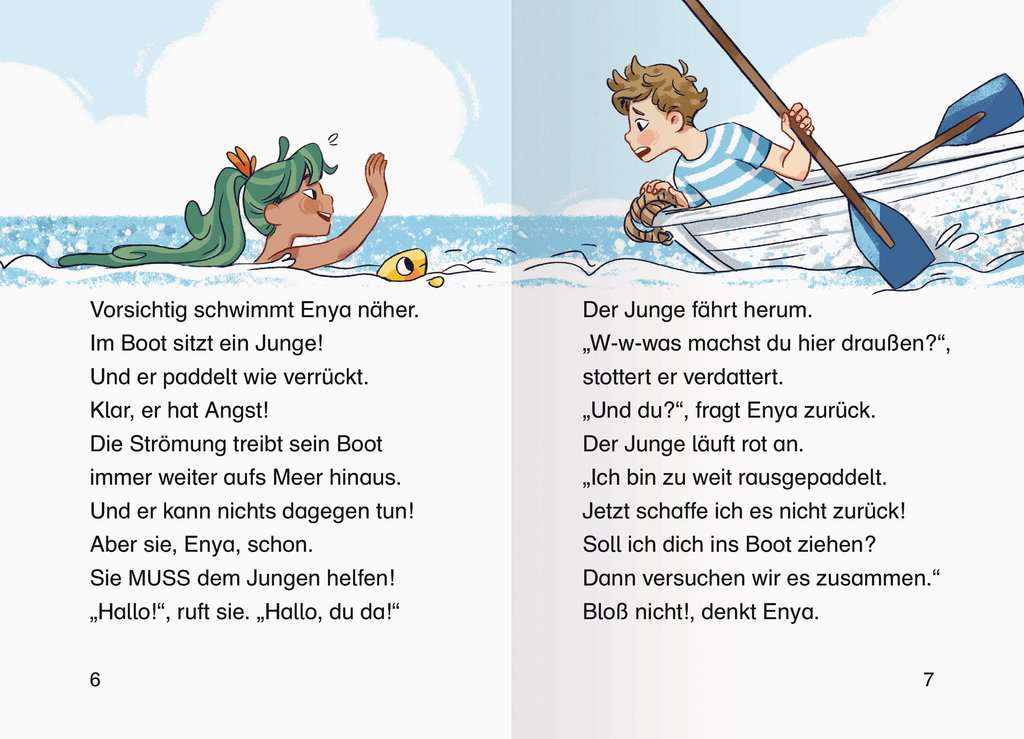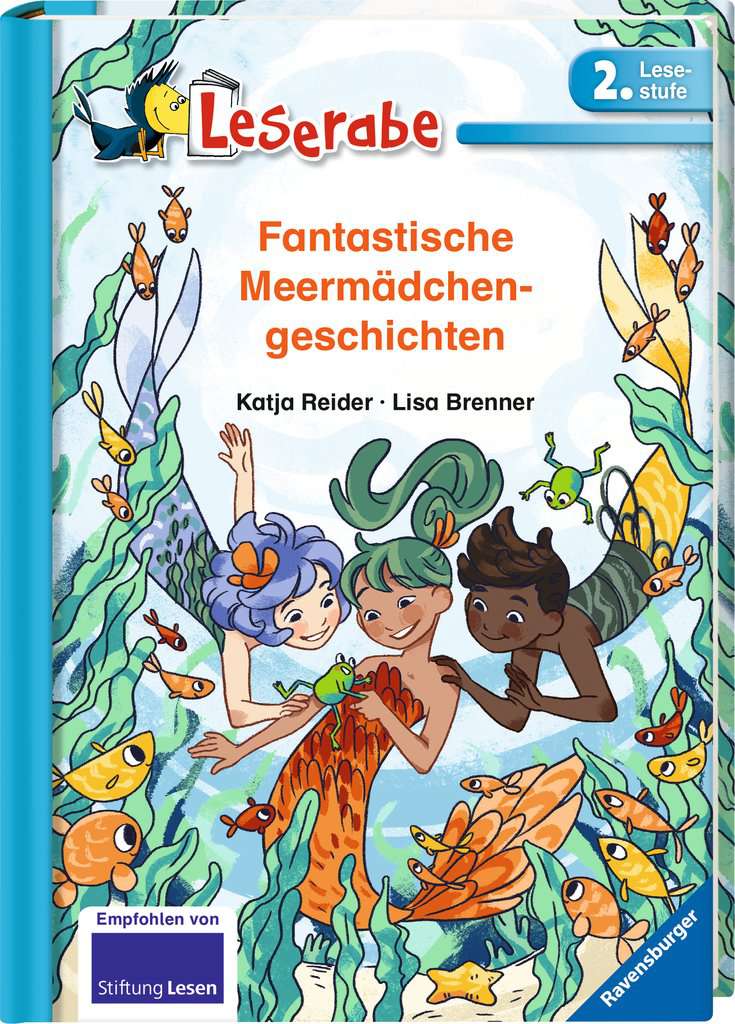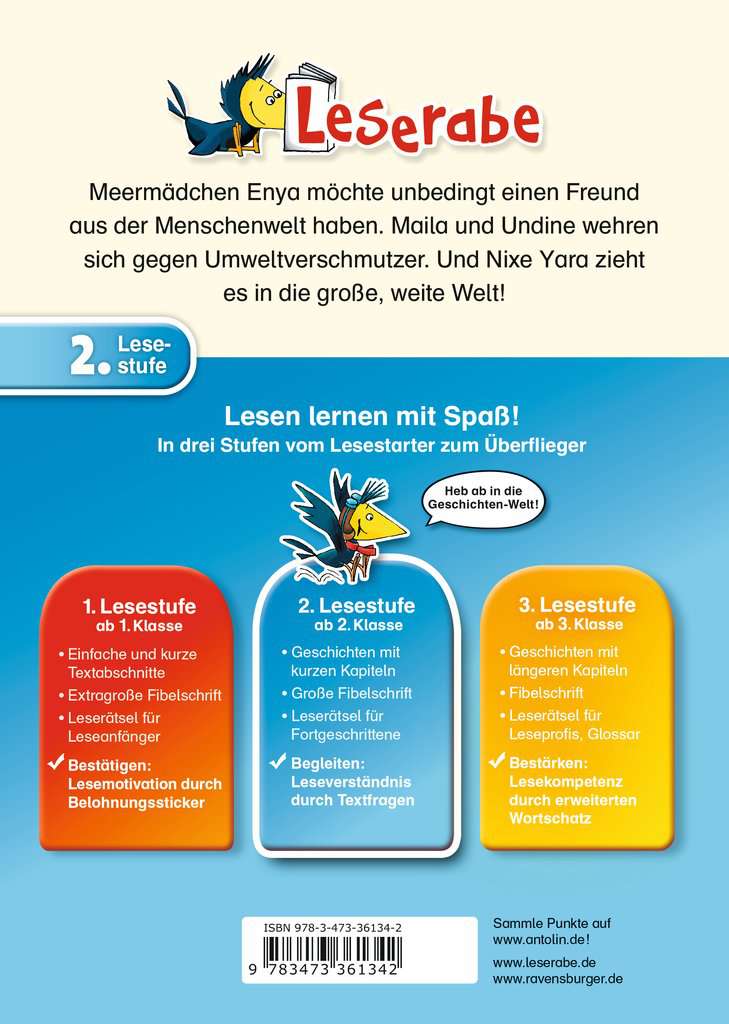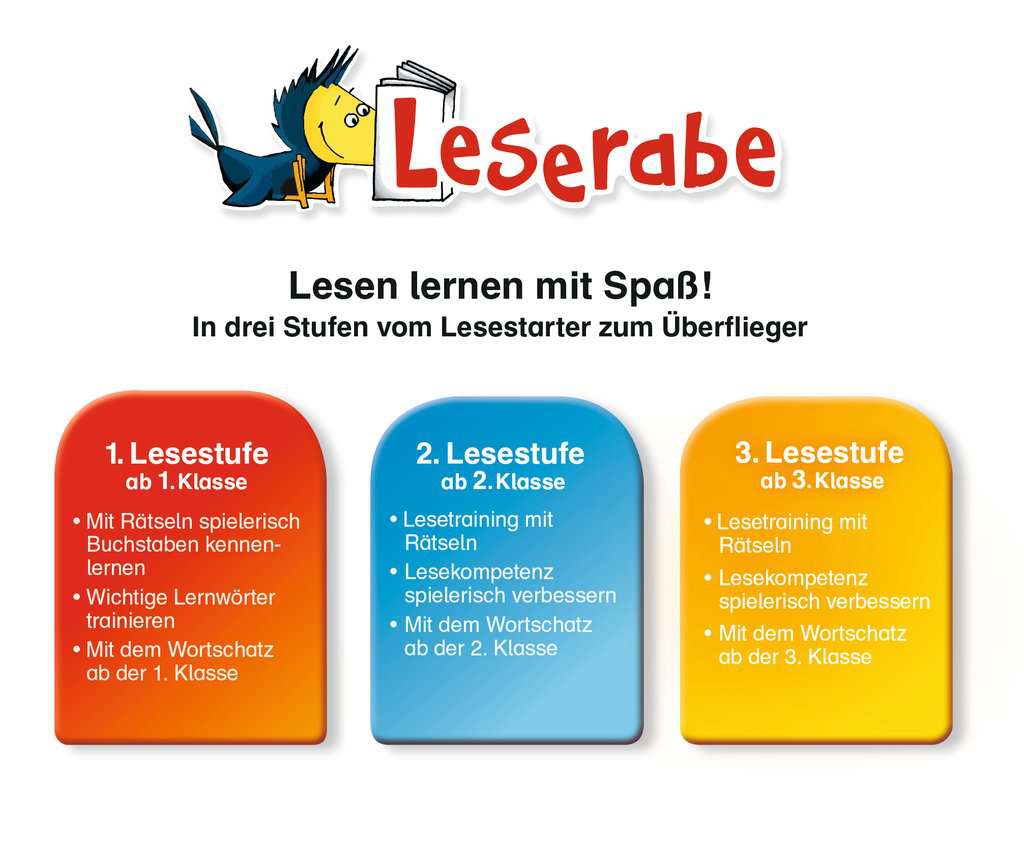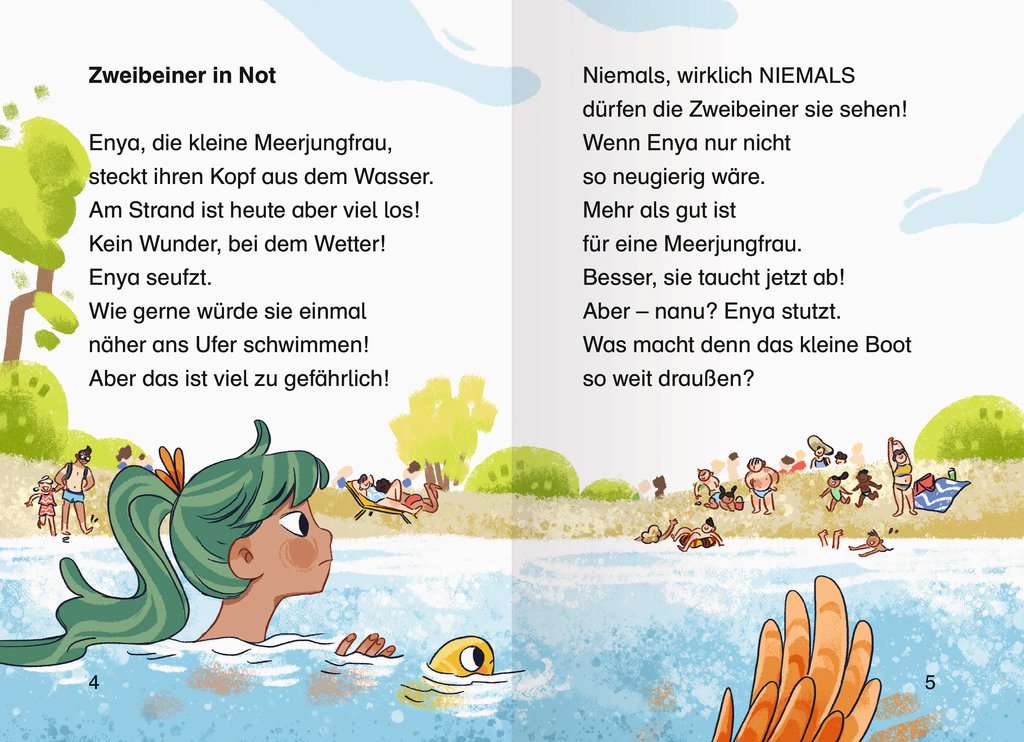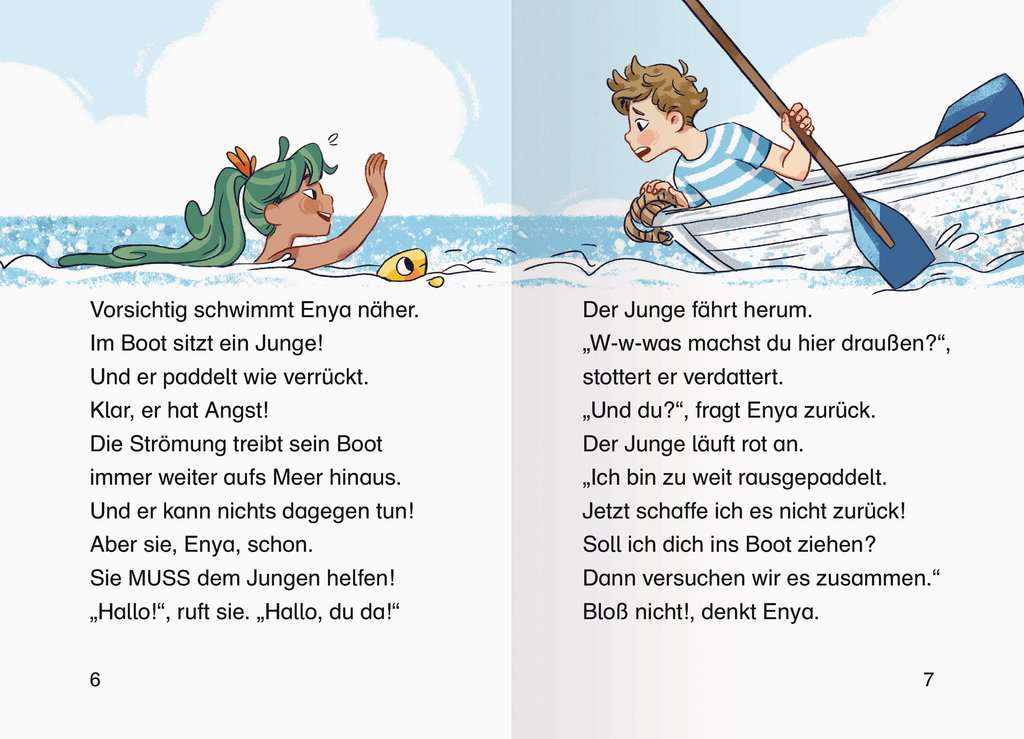 Reading Raven (Level 2): Fantastic Mermaid Stories
Leserabe - 2. Lesestufe: Fantastische Meermädchengeschichten
View all books in the series


Three stories about water nymphs and mermaids for early readers.

Featuring short chapters, an exciting reading riddle and many images and questions supporting the text.

48 pp
7 years +
15,2 x 21,5 cm
EUR 8.99
December 2019
Hardcover
978-3-473-36134-2
Content
In these three stand-alone stories, mermaids are having exciting adventures:
Mermaid Enya really wants someone to play with. Her wish comes true when she rescues a boy in distress at sea.
Maila and Undine are upset about all the garbage in the lake. Particularly bad are two boys who keep camping near the lake. The mermaids hatch a plan and chase away the boys.
Trying to find the most beautiful place of all, water nymph Yara goes out into the big wide world and experiences many exciting things. But it soon becomes clear that, actually, the most beautiful place in the world is home.
About the Series
The Reading Raven series is designed to encourage beginning readers by providing fun and exciting stories at each ability level, from their first efforts at reading alone to more advanced chapter books Each Reading Raven book includes reading riddles, puzzles to solve using information in the story. This is a fun way to check how well children understand what they read. The first level features short texts with lots of pictures that provide clues to the story's meaning. These books are written in extra-large print. When children are ready for longer stories, the second level of Reading Raven offers short chapter books, also in large print with illustrations that help readers follow the text. The third level is for readers who are becoming proficient, with longer chapters and increasingly complex stories, but still with accompanying pictures and highly readable print.
The Author
Katja Reider studied German and publishing and for many years was press speaker for the "Youth Research" competition in Hamburg, Germany. She became an author after the birth of her own children and has since then published numerous books for children and young people, many of which have been translated into other languages.
The Illustrator
Lisa Brenner does not have a magical flute, but has been creating magic with pencil and pen since her childhood in Kaiserslautern, Germany. Since earning her degree in communication design, she has to take care that she has enough time for walks through the forest. She usually has so much to do that the barn owls have offered to help her out during the nighttime.