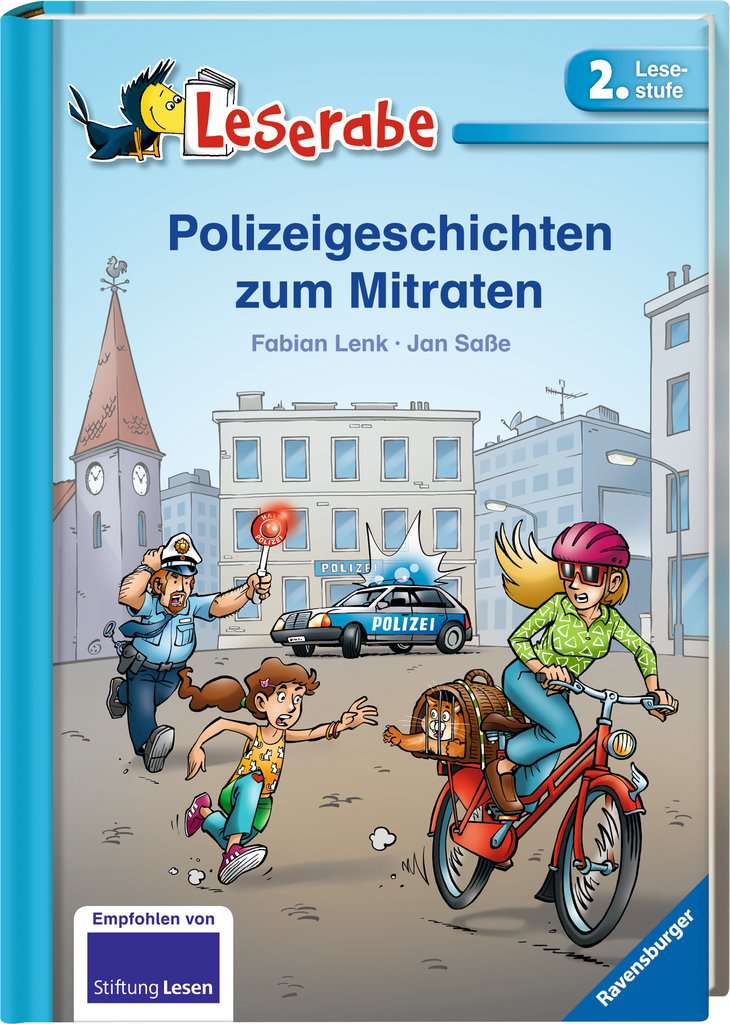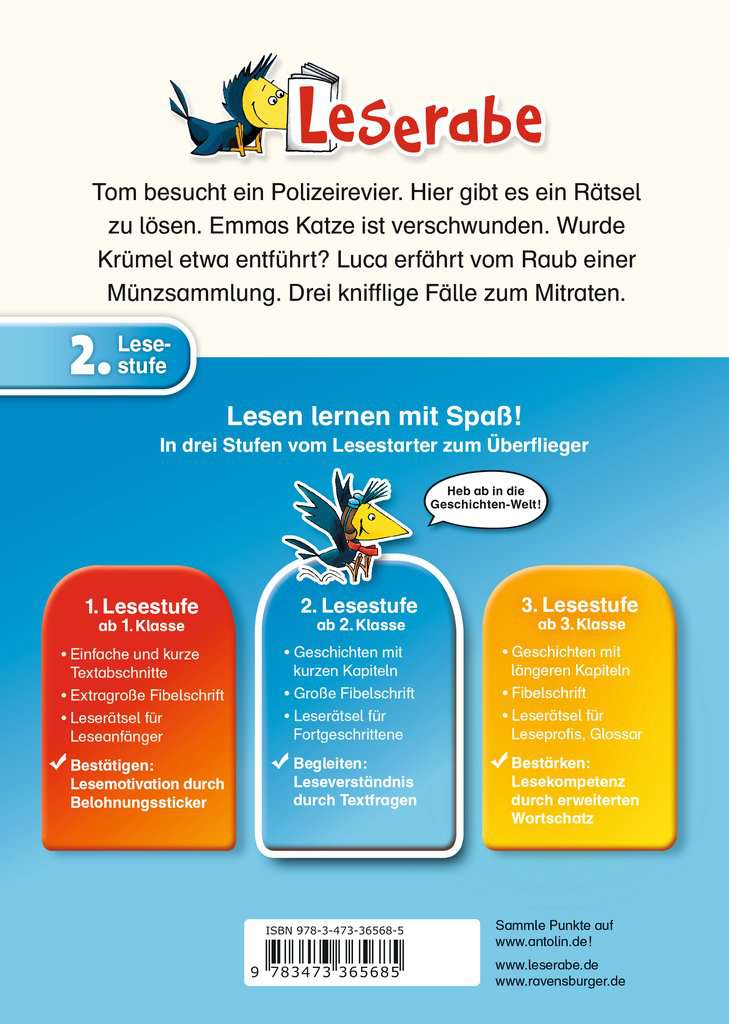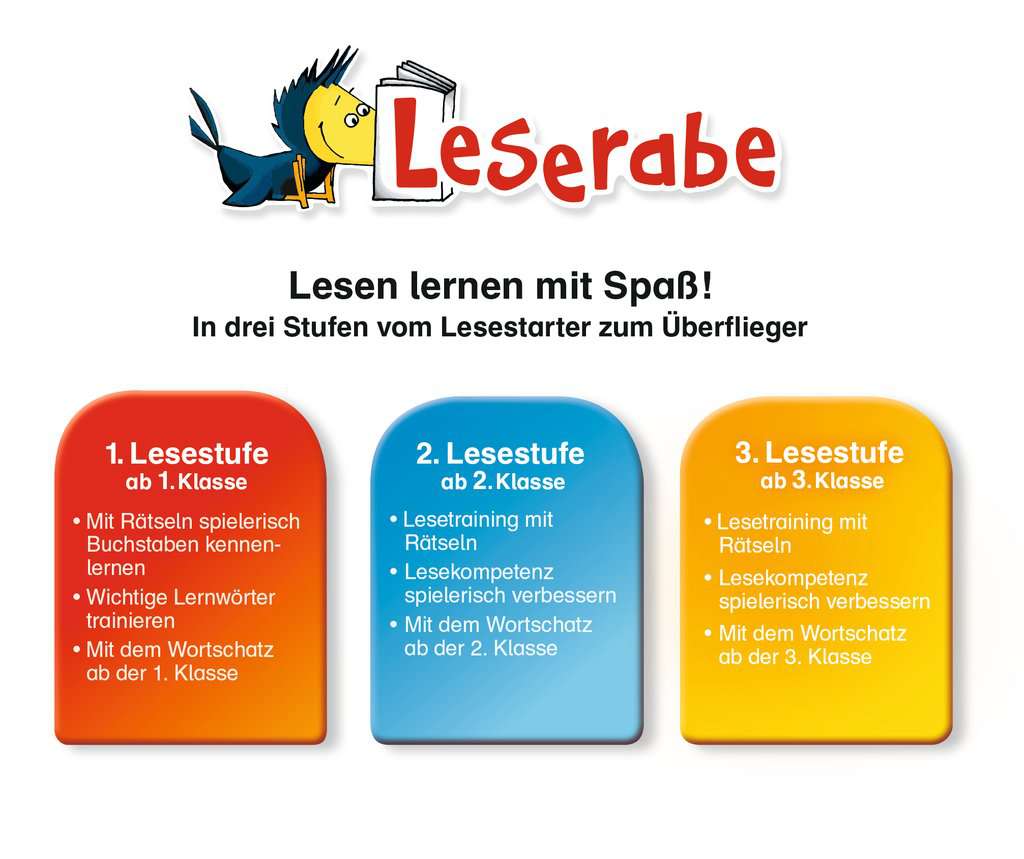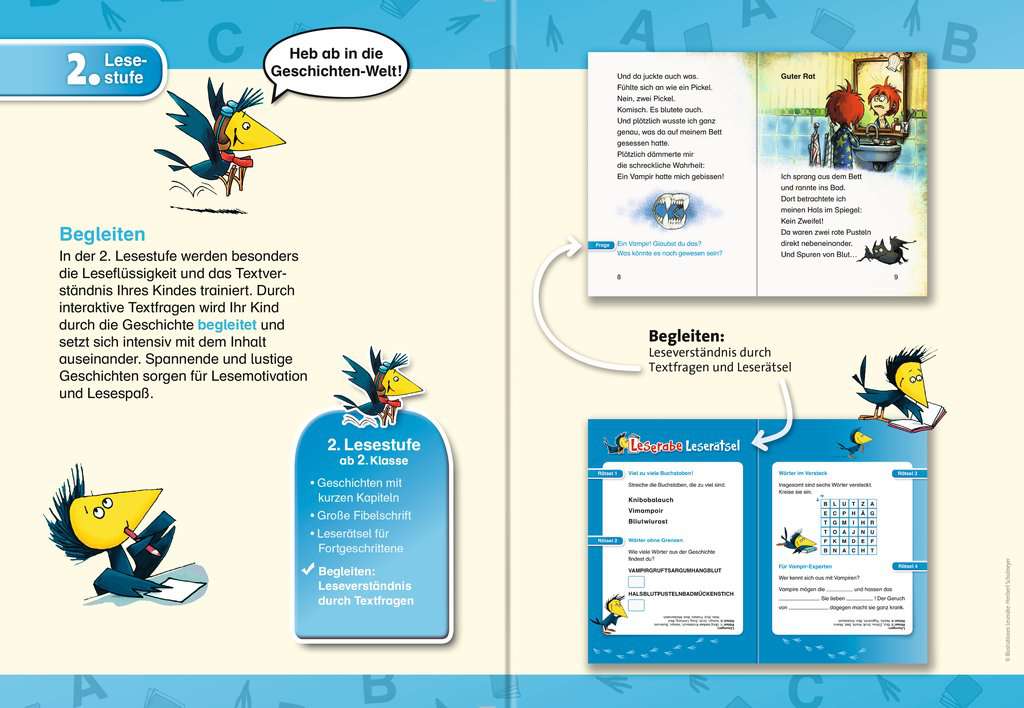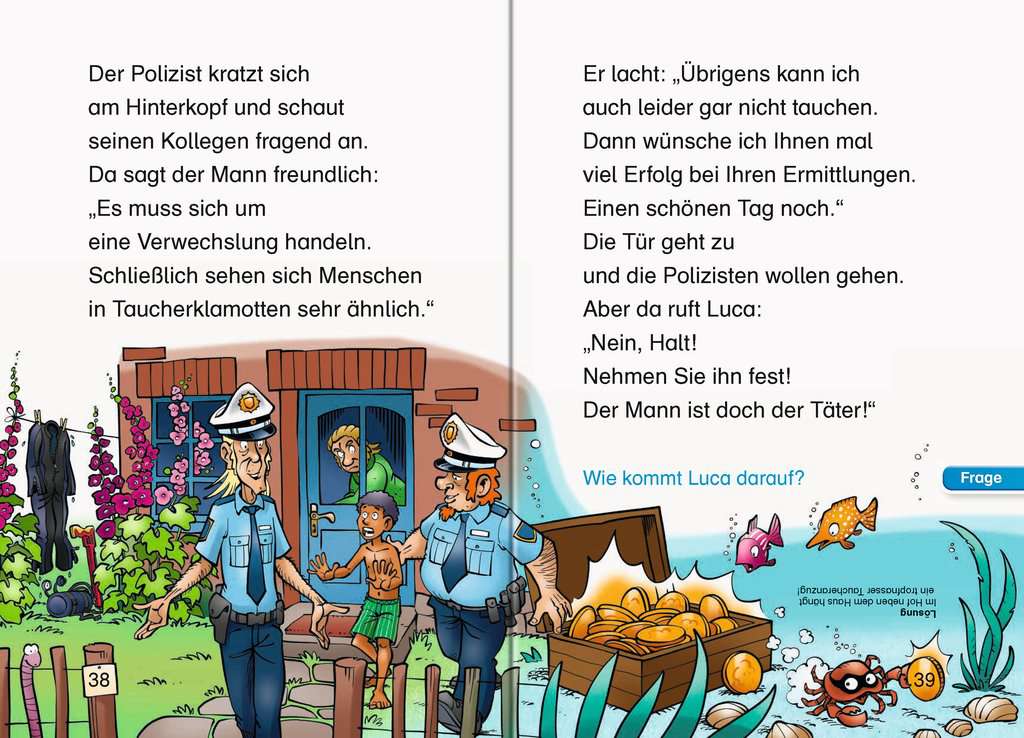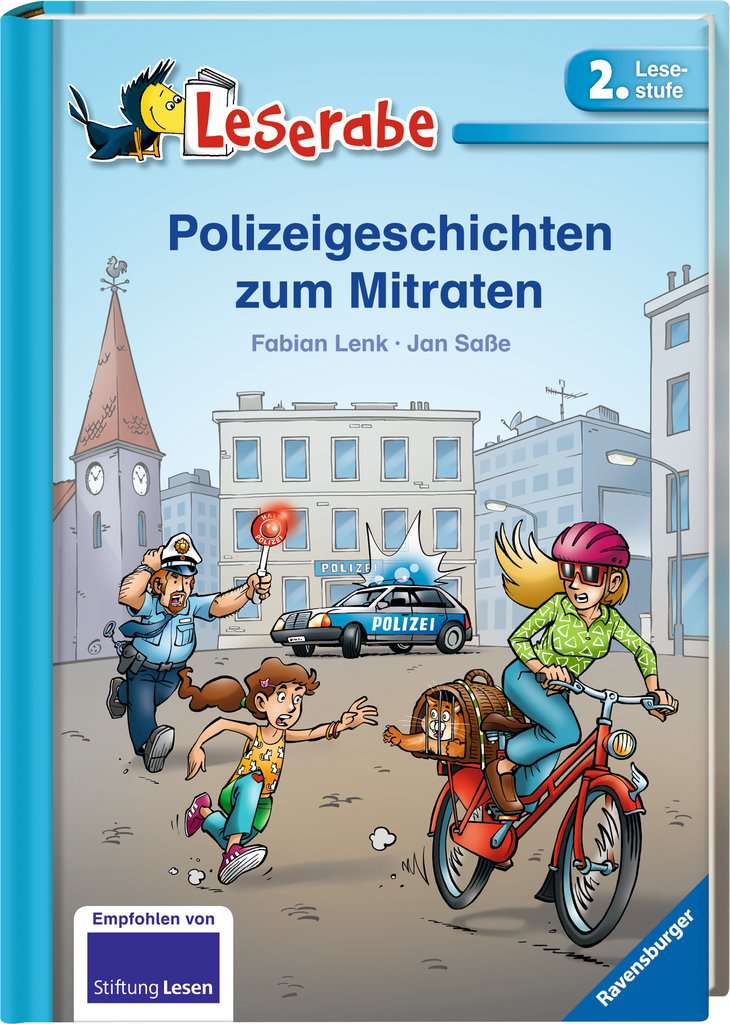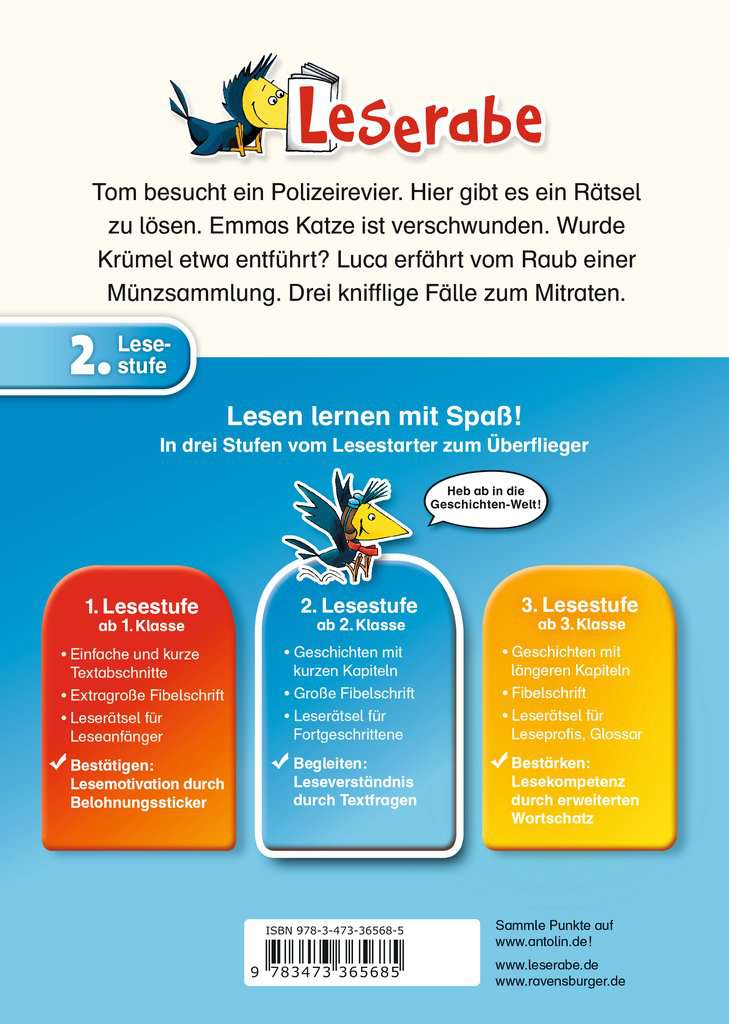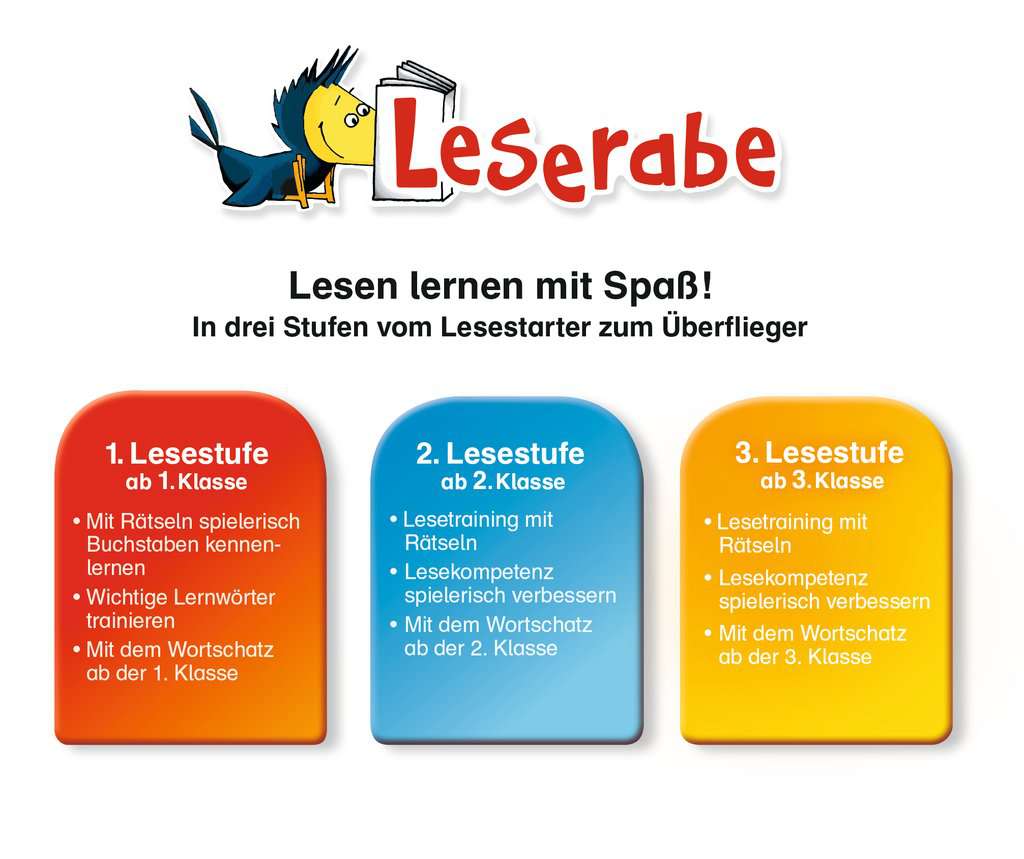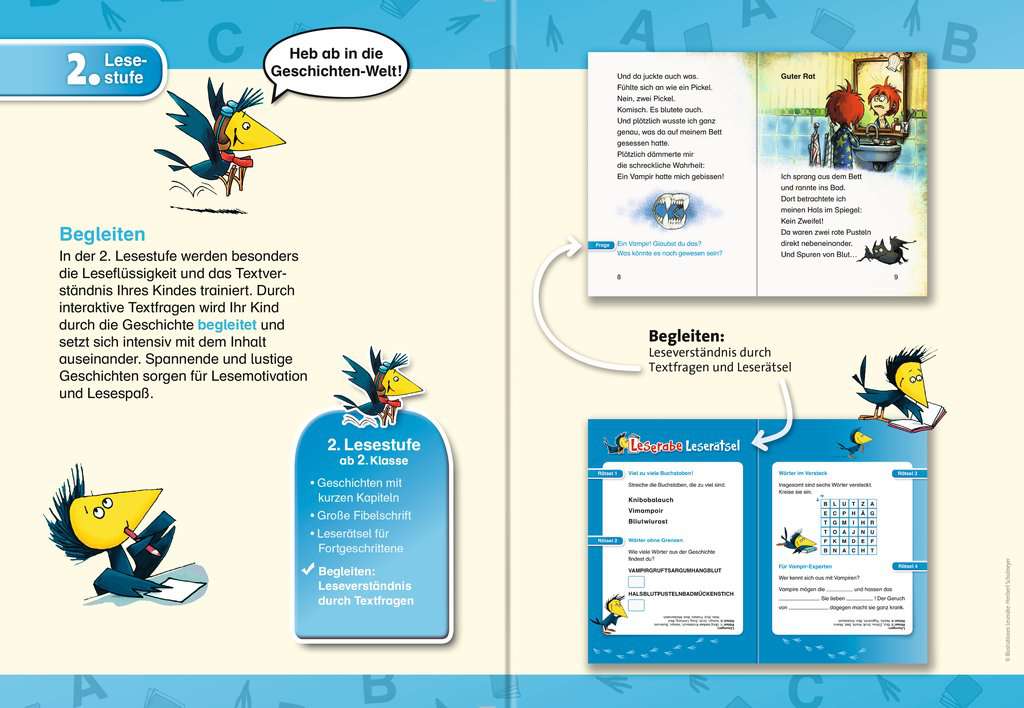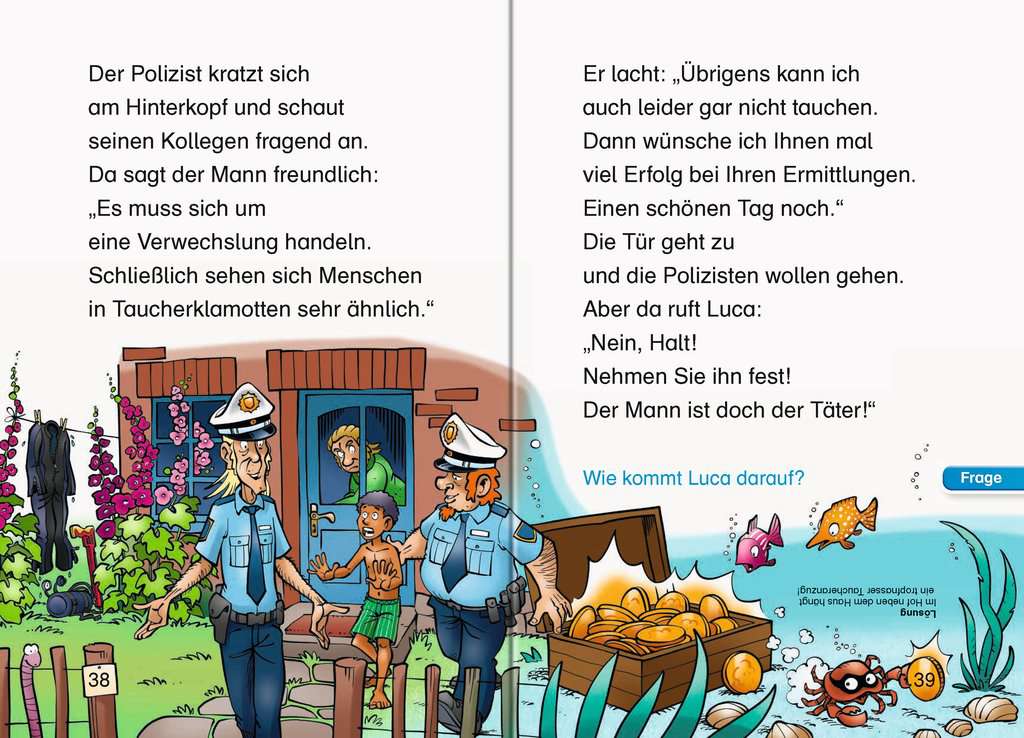 Reading Raven (Level 2): Can you solve the case? Police Stories
Leserabe - 2. Lesestufe: Polizeigeschichten zum Mitraten
View all books in the series
48 pp
7 years +
15,2 x 21,5 cm
EUR 8.99
January 2019
Hardcover
978-3-473-36568-5
Content
Tom and his classmates are visiting a police station where the inspector has a puzzle for them. Tom knows right away which one of the three suspects is the thief. Emma's cat has disappeared. Emma starts looking for it and sees a woman locking a cat in a cage and riding off on her bike. Emma follows the woman and calls the police. At the door, the woman claims to be allergic to cat hair, but Emma can prove that her cat Crumble can be found inside.
Luca is on holidays and hears about a coin collection that has been stolen. While he's diving, he spots a man with a coffer. Could that be the loot? Luca and the police pay the man a visit.
About the Series
The Reading Raven series is designed to encourage beginning readers by providing fun and exciting stories at each ability level, from their first efforts at reading alone to more advanced chapter books Each Reading Raven book includes reading riddles, puzzles to solve using information in the story. This is a fun way to check how well children understand what they read. The first level features short texts with lots of pictures that provide clues to the story's meaning. These books are written in extra-large print. When children are ready for longer stories, the second level of Reading Raven offers short chapter books, also in large print with illustrations that help readers follow the text. The third level is for readers who are becoming proficient, with longer chapters and increasingly complex stories, but still with accompanying pictures and highly readable print.
The Author
Fabian Lenk was born in Salzgitter, Germany in 1963. He studied journalism and worked for various newspapers. In 1996 he published his first detective novel for adults. In the meantime he has become a seasoned mystery novel author and has published diverse mysteries for adults, historical children's mysteries as well as several volumes of mysteries to solve.