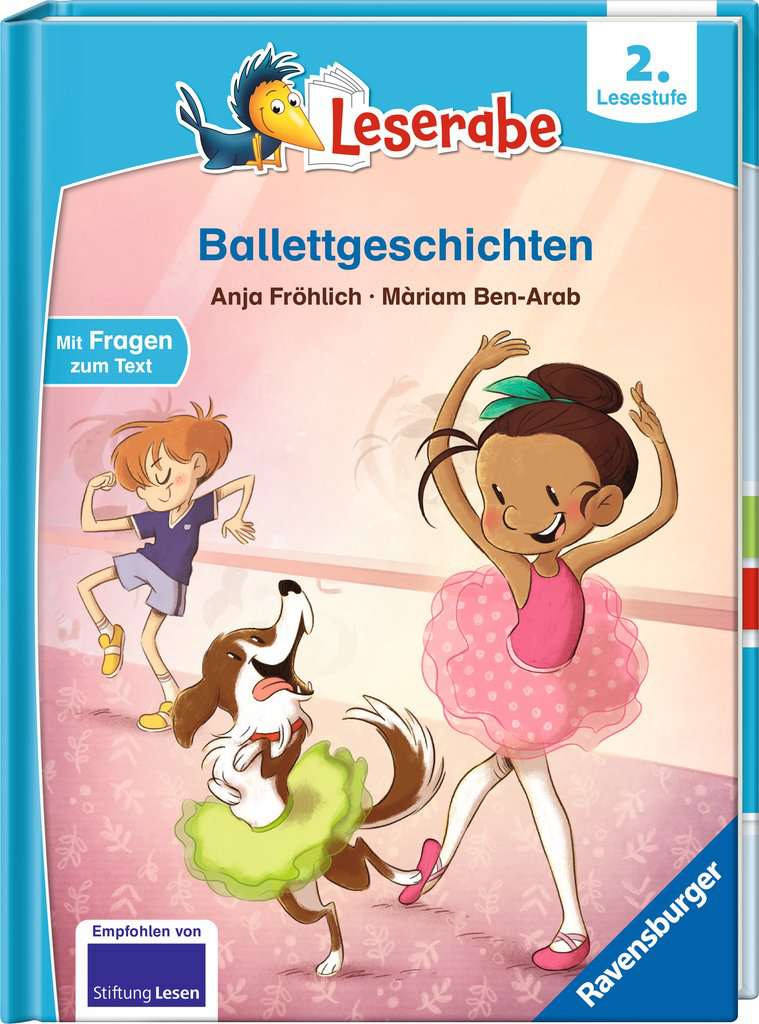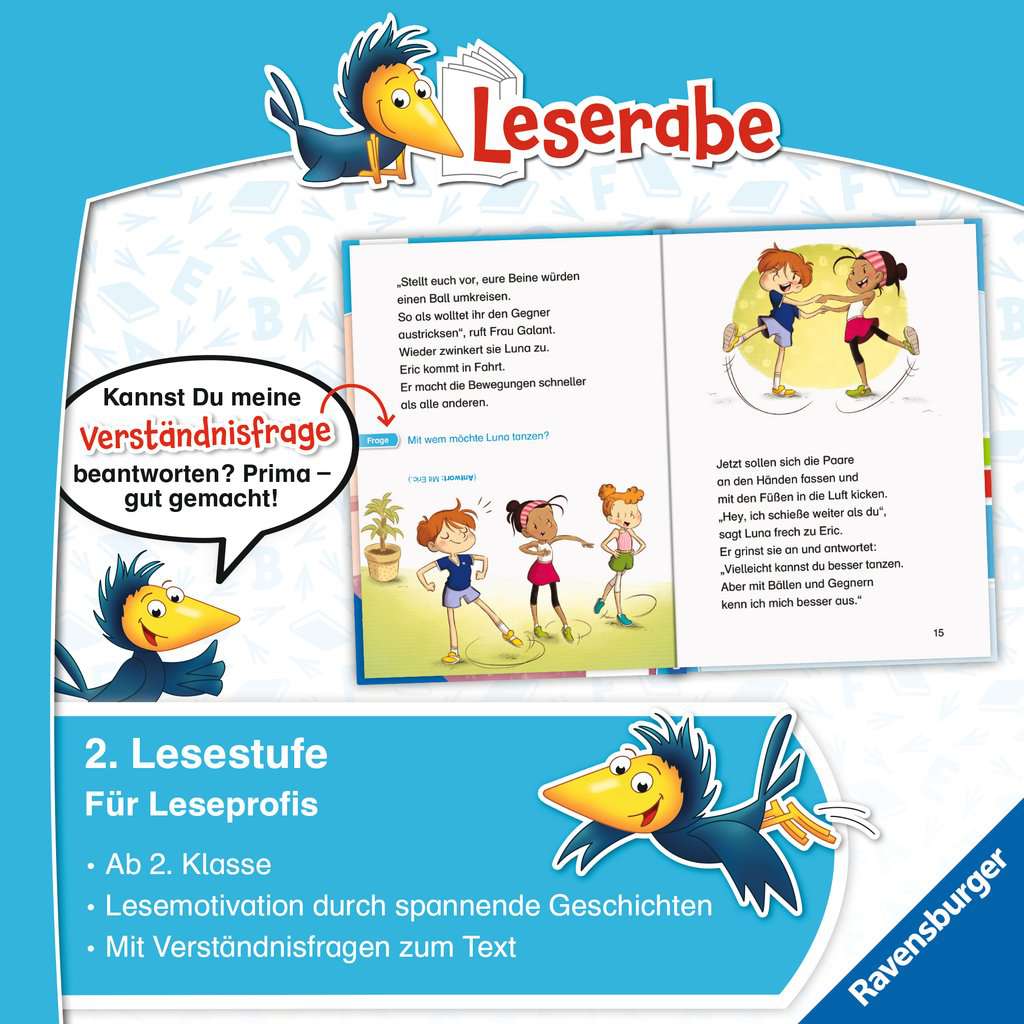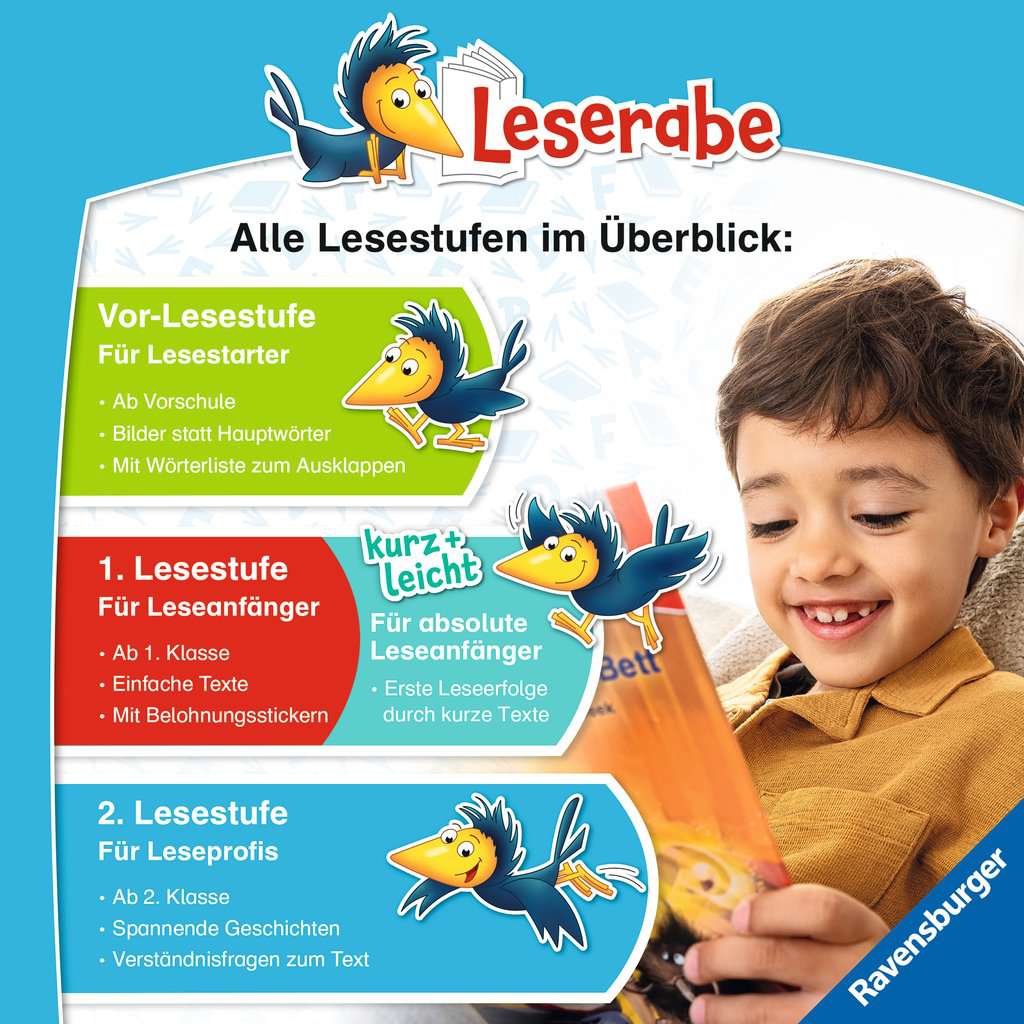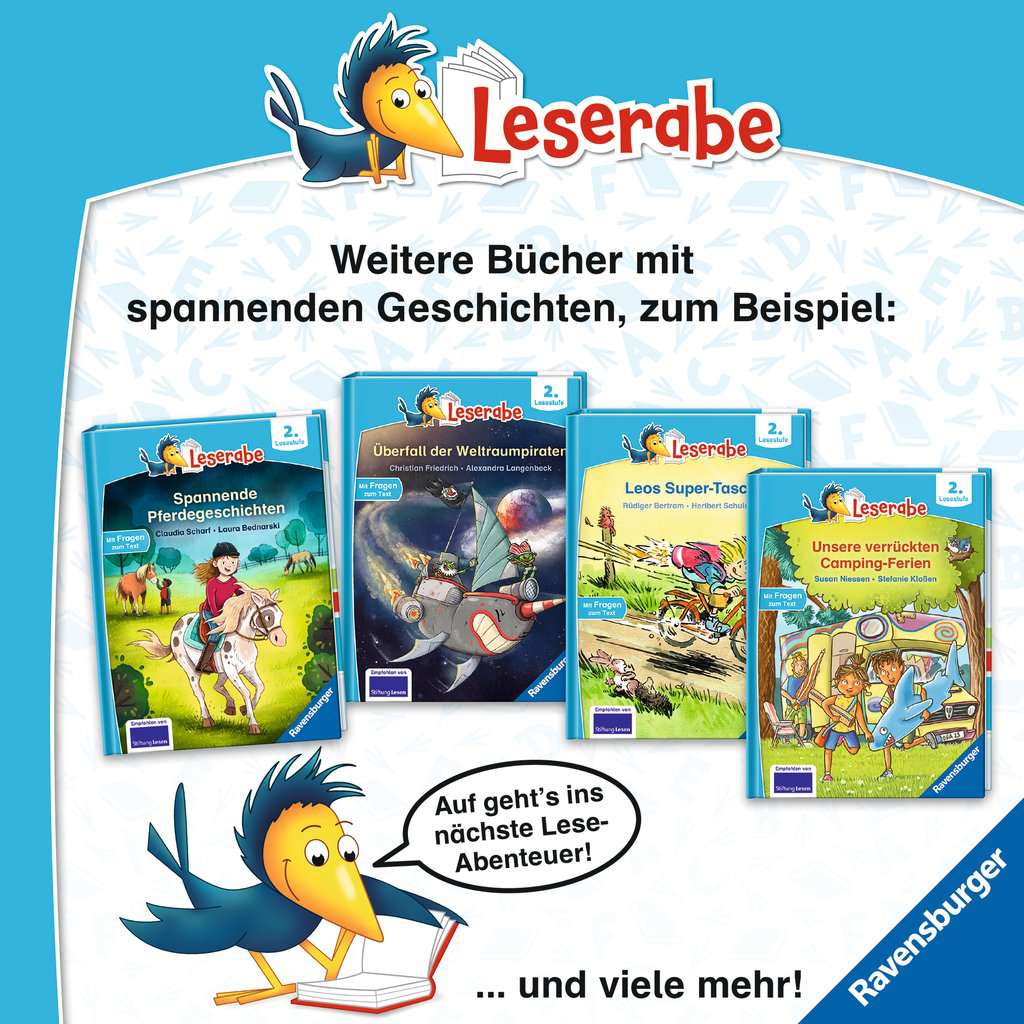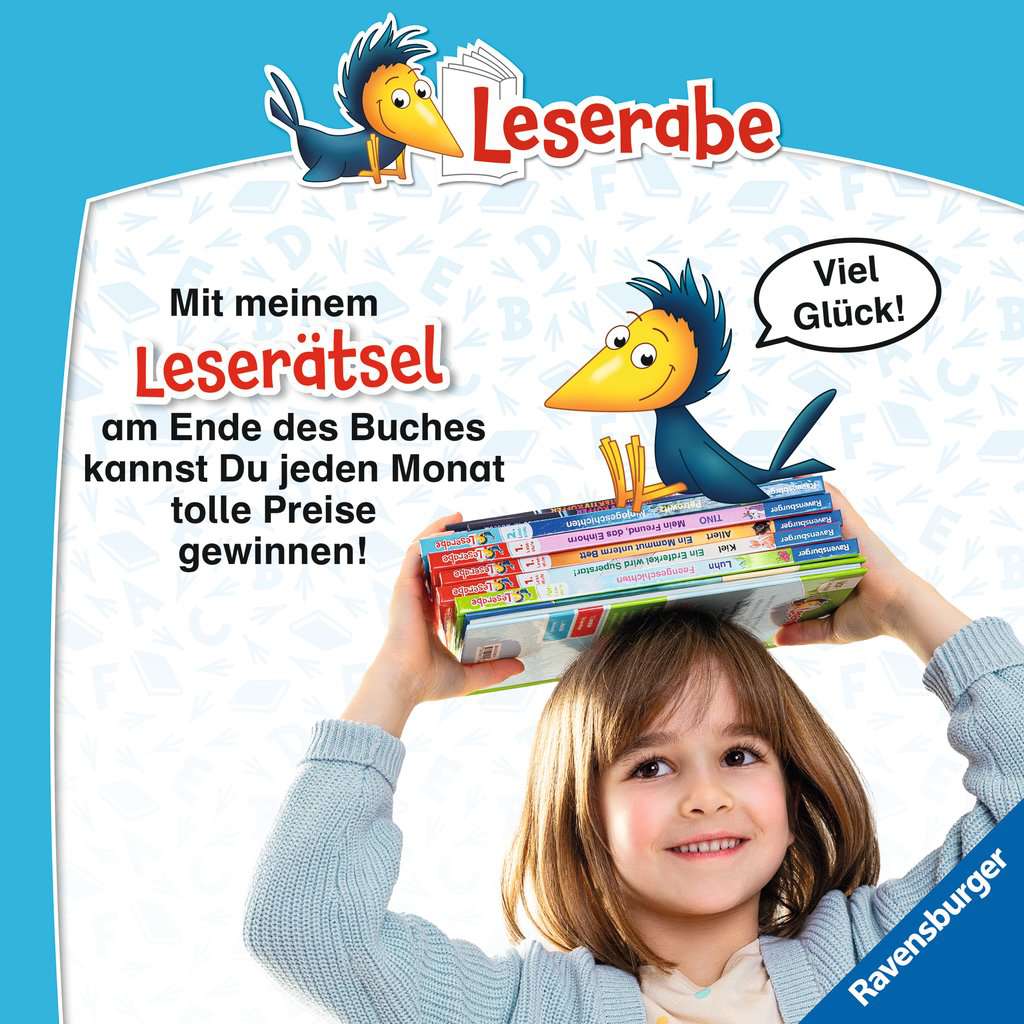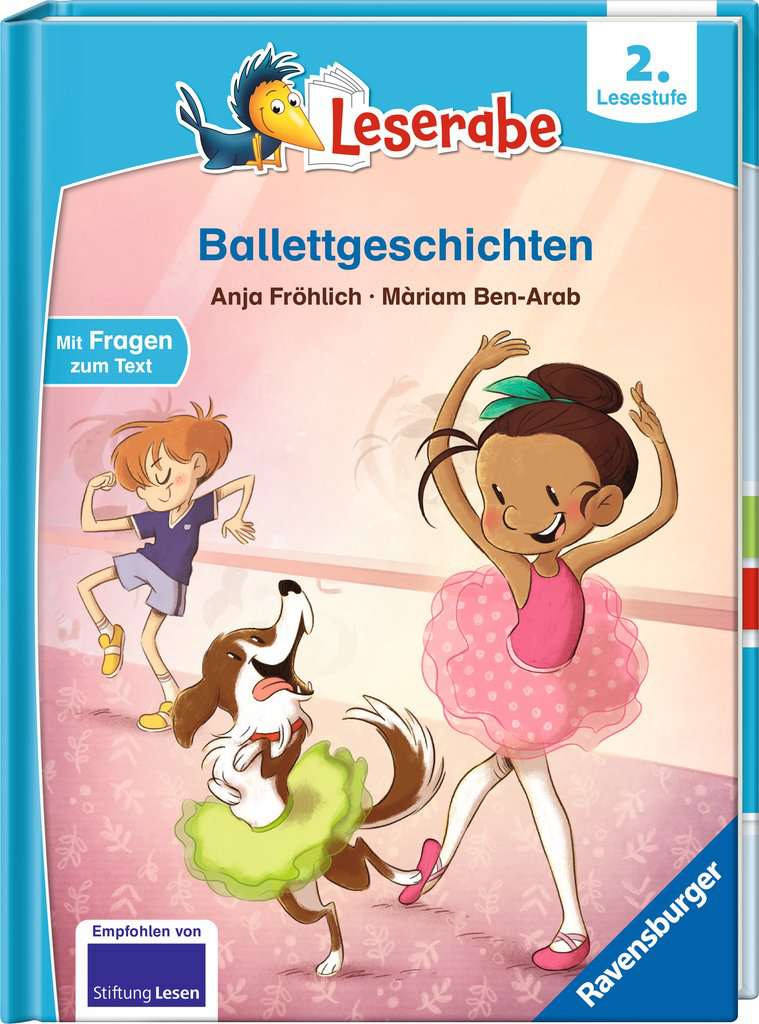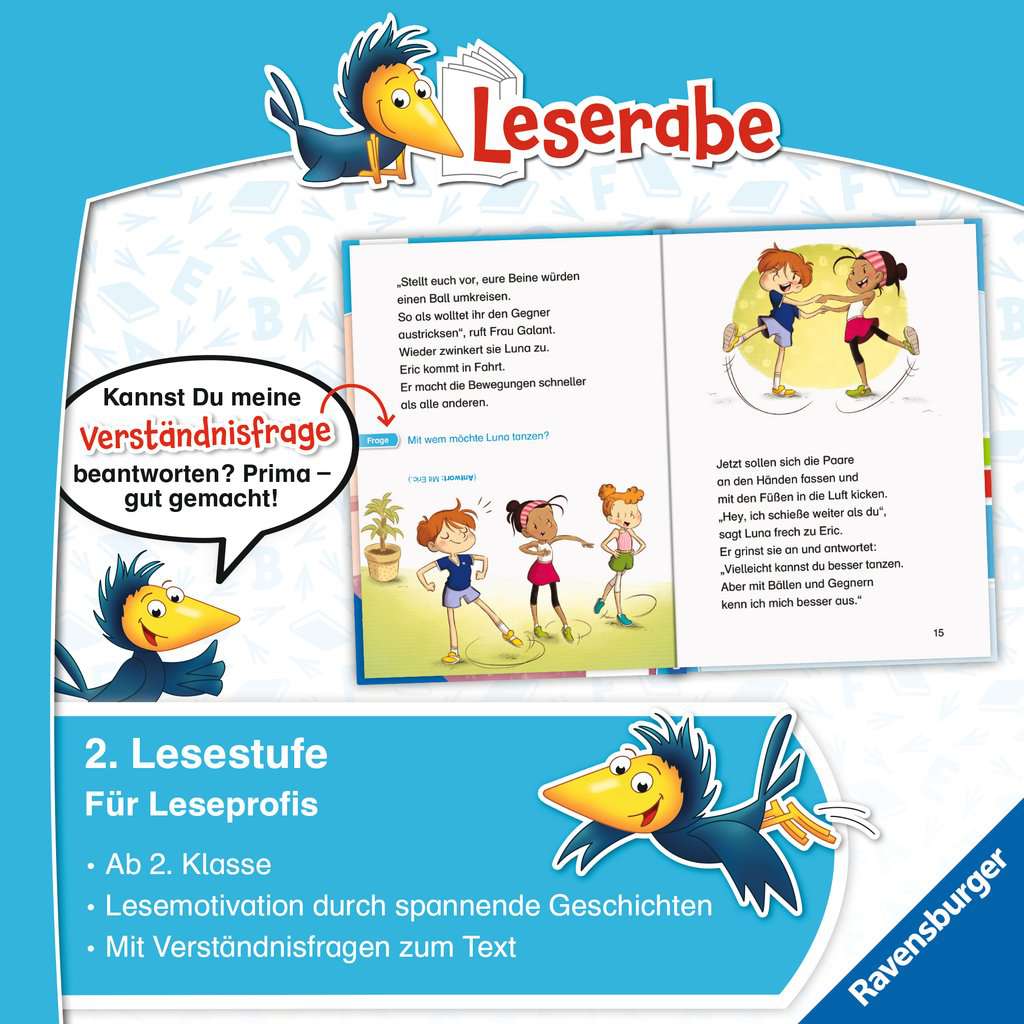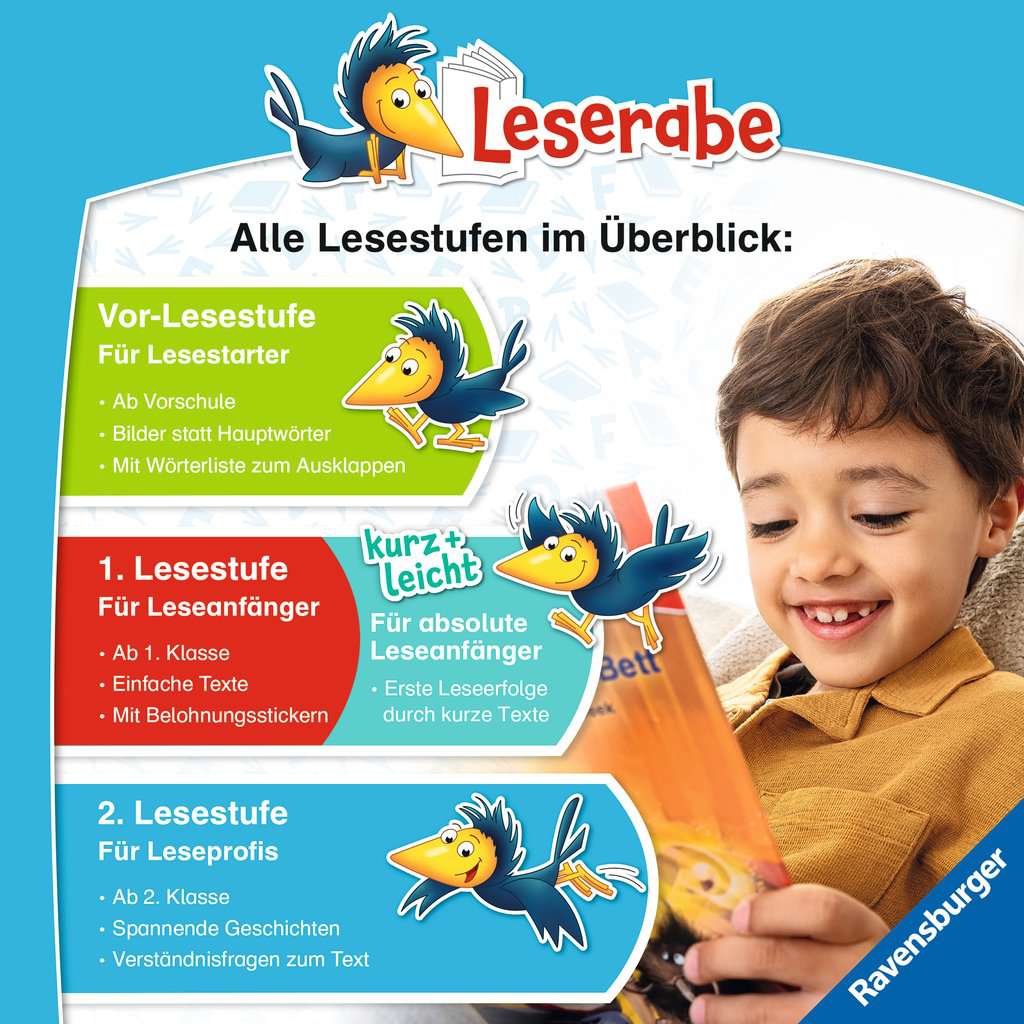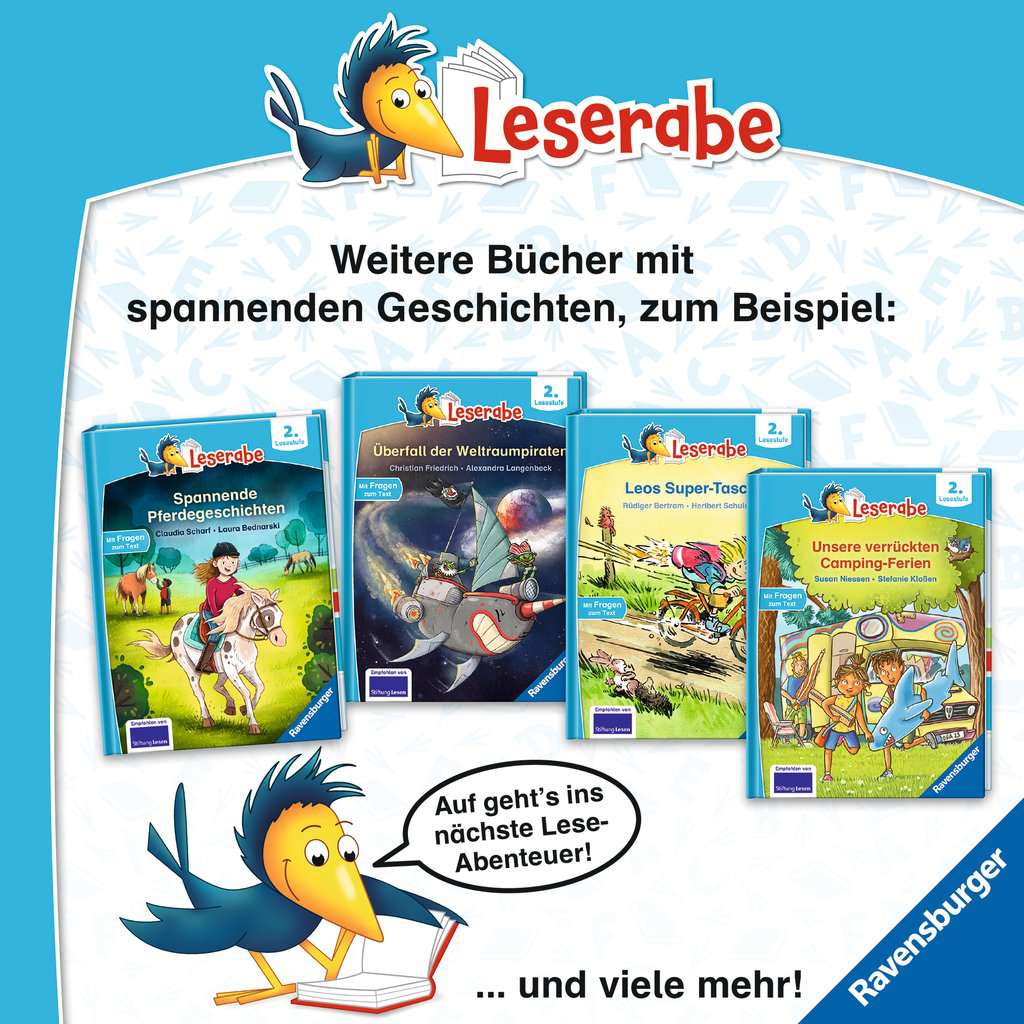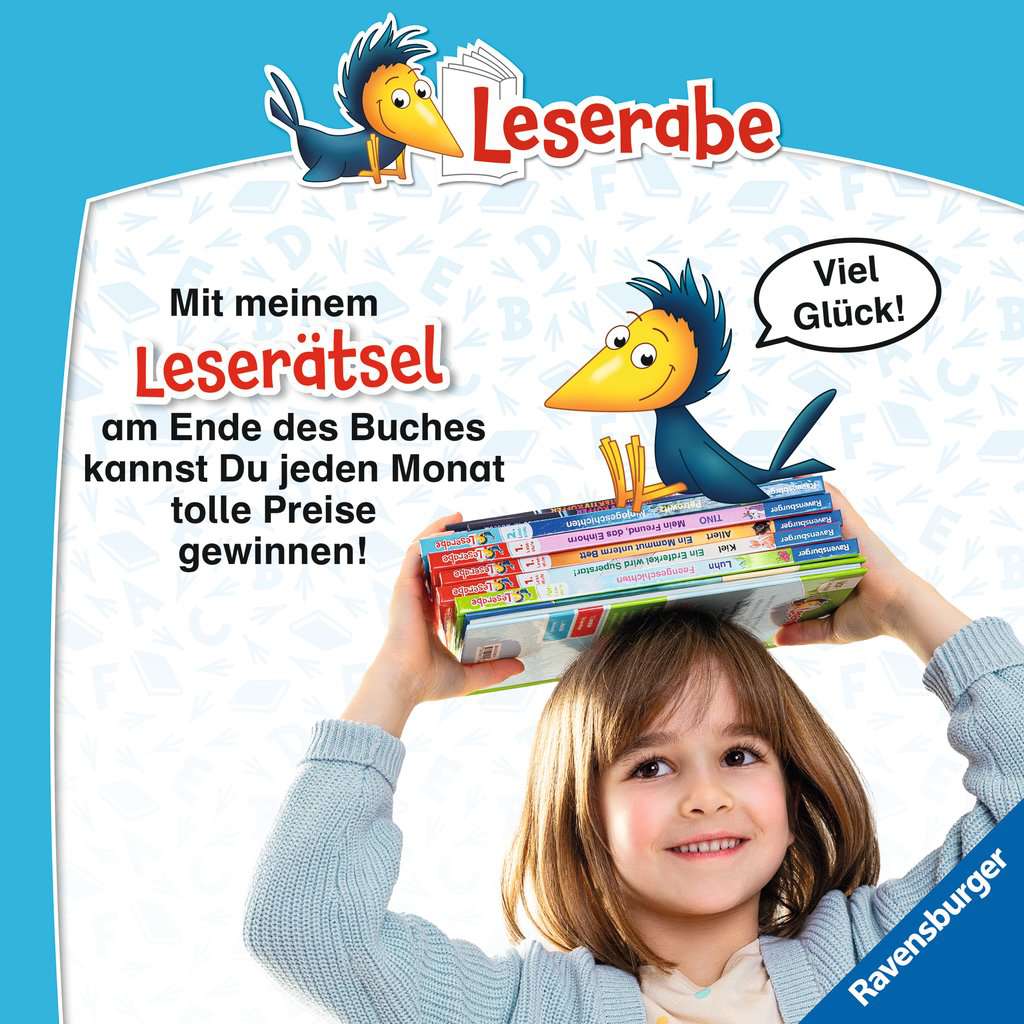 Reading Raven (Level 2): Ballet Stories
Leserabe - 2. Lesestufe: Ballettgeschichten
View all books in the series


The second level of Reading Raven offers short chapter books

Also in large print with illustrations that help readers follow the text

48 pp
7 years +
17,6 x 24 cm
EUR 8.99
January 2021
Hardcover
978-3-473-46028-1
Content
Soccer player Eric is forced to attend a ballet class with Luna because he has lost a bet. Luisa's dog Bella can dance on its hind legs, so Luisa takes her along to ballet class. However, her teacher doesn't find that funny at all. Sofie is angry: at the ballet school recital, she is forced to dance with the little girls who don't know anything yet. But then she has her big performance after all!
About the Series
The Reading Raven series is designed to encourage beginning readers by providing fun and exciting stories at each ability level, from their first efforts at reading alone to more advanced chapter books Each Reading Raven book includes reading riddles, puzzles to solve using information in the story. This is a fun way to check how well children understand what they read. The first level features short texts with lots of pictures that provide clues to the story's meaning. These books are written in extra-large print. When children are ready for longer stories, the second level of Reading Raven offers short chapter books, also in large print with illustrations that help readers follow the text. The third level is for readers who are becoming proficient, with longer chapters and increasingly complex stories, but still with accompanying pictures and highly readable print.
The Author
Anja Fröhlich has been writing children's books for twenty years and loves marvelling at things for professional reasons alone. Since her son is grown and her husband is a travel journalist, she gets the chance to do that in the remotest regions of the world – just like the donkey and the squirrel. But Anja enjoys being home in Cologne just as much, where she has lived since studying film studies, art history and psychology.
The Illustrator
Màriam Ben-Arab was born in Barcelona in 1983. She studied Fine Art at Barcelona University and Illustration at the La Llotja art and design school, also located in Barcelona. She specialises in illustrations for children and young adults, publishes and illustrates books in multiple European countries and also creates drawings and comics for children's magazines. She currently lives and works in Barcelona.
Rights Sold
Hungarian