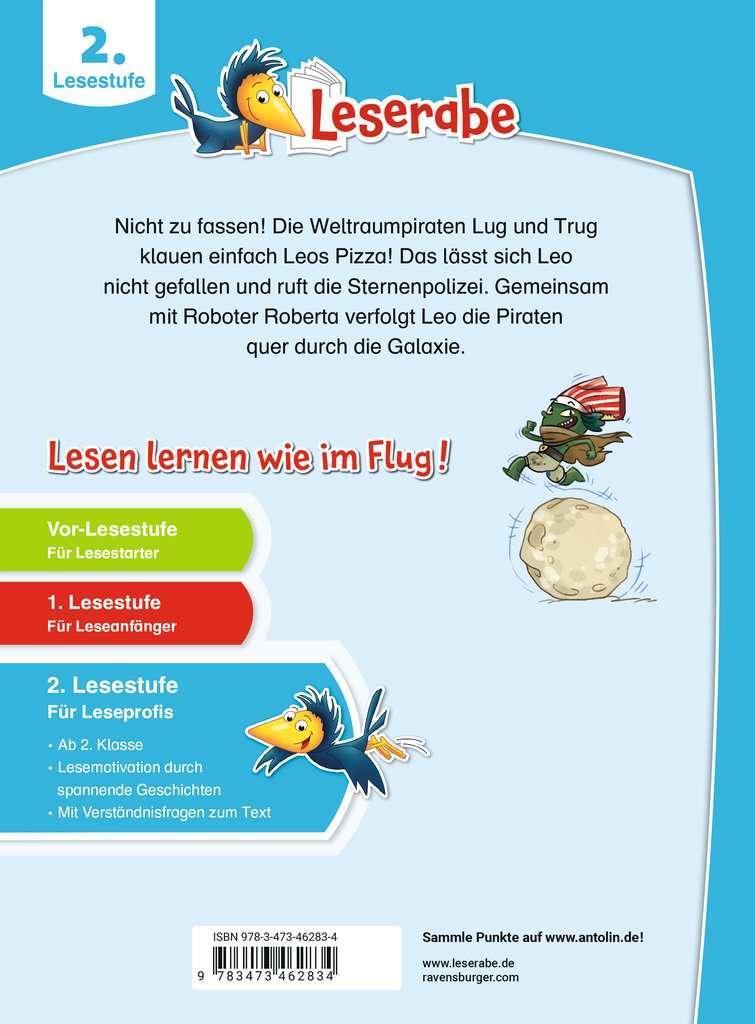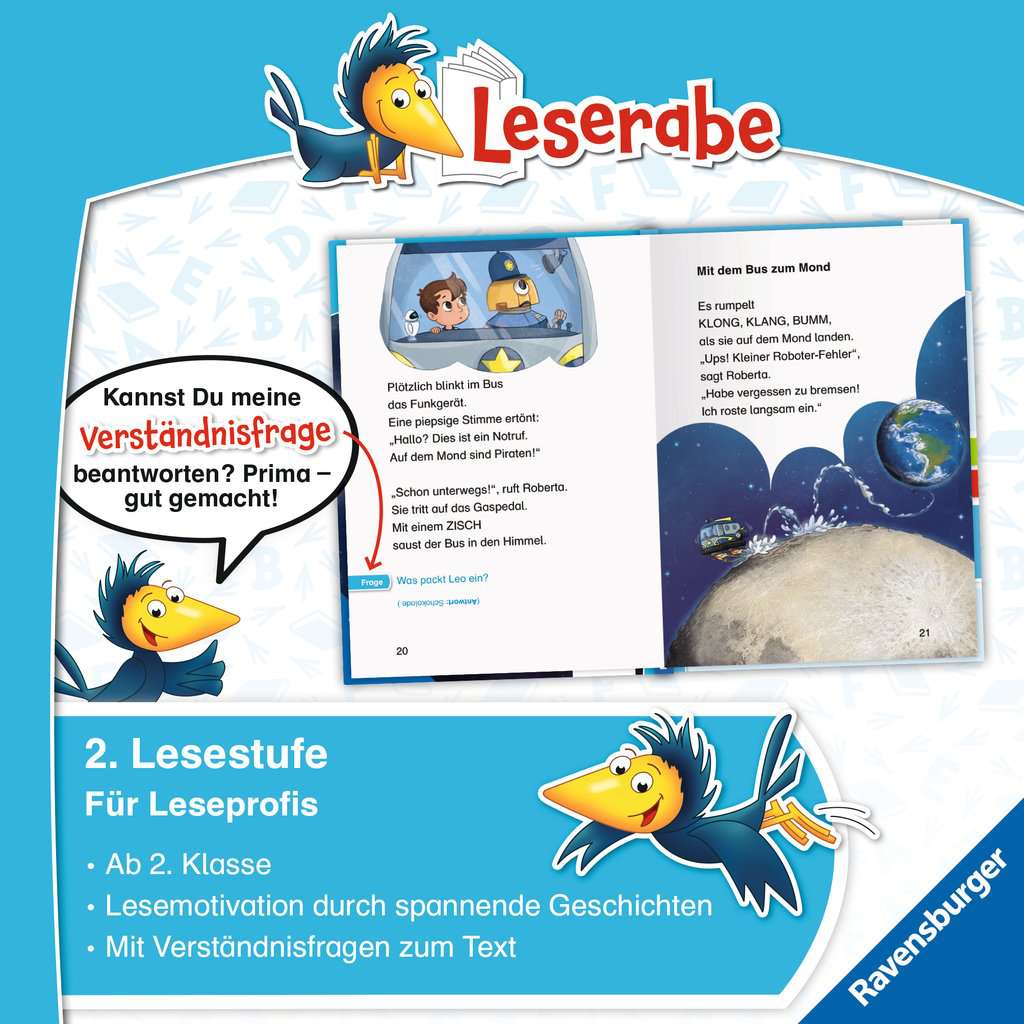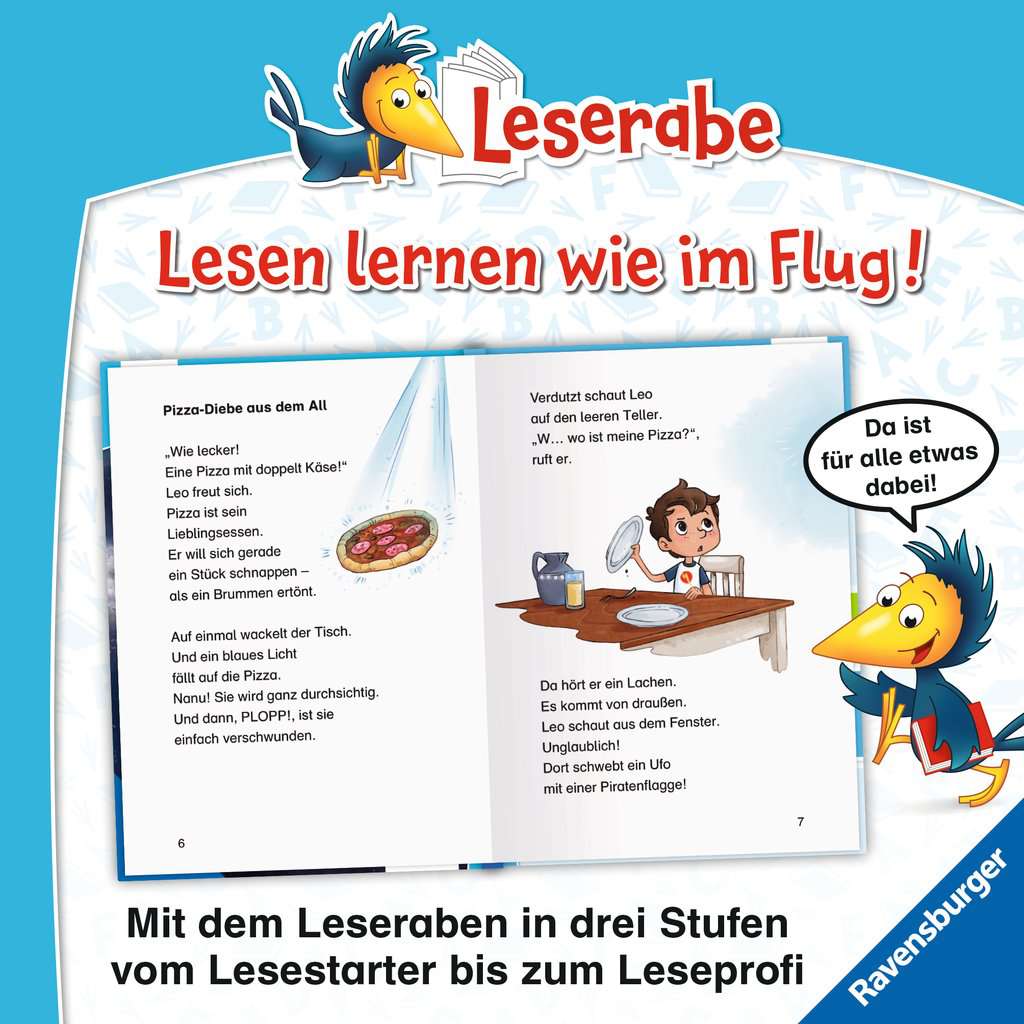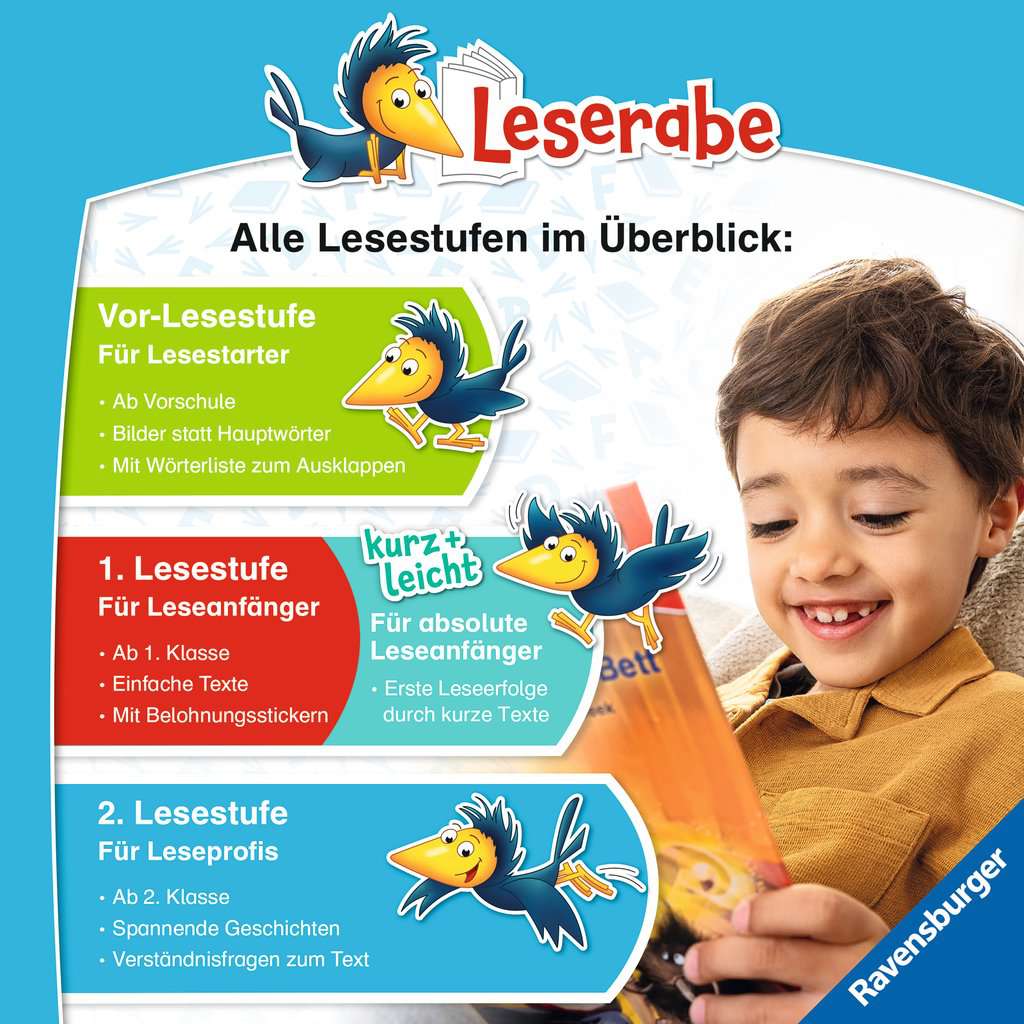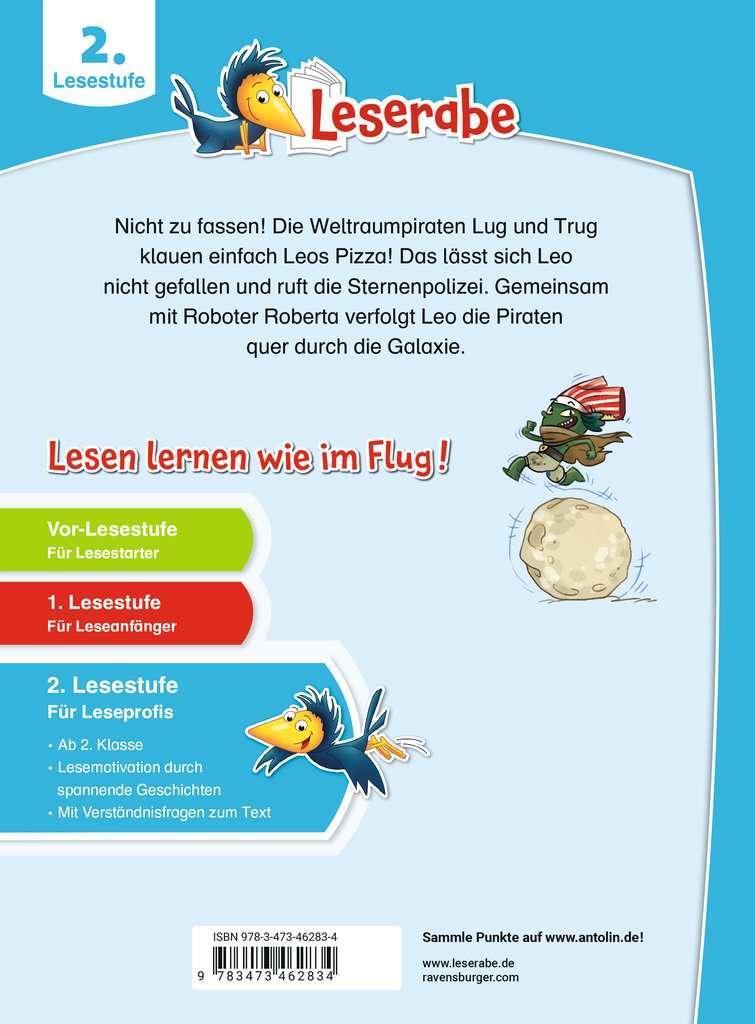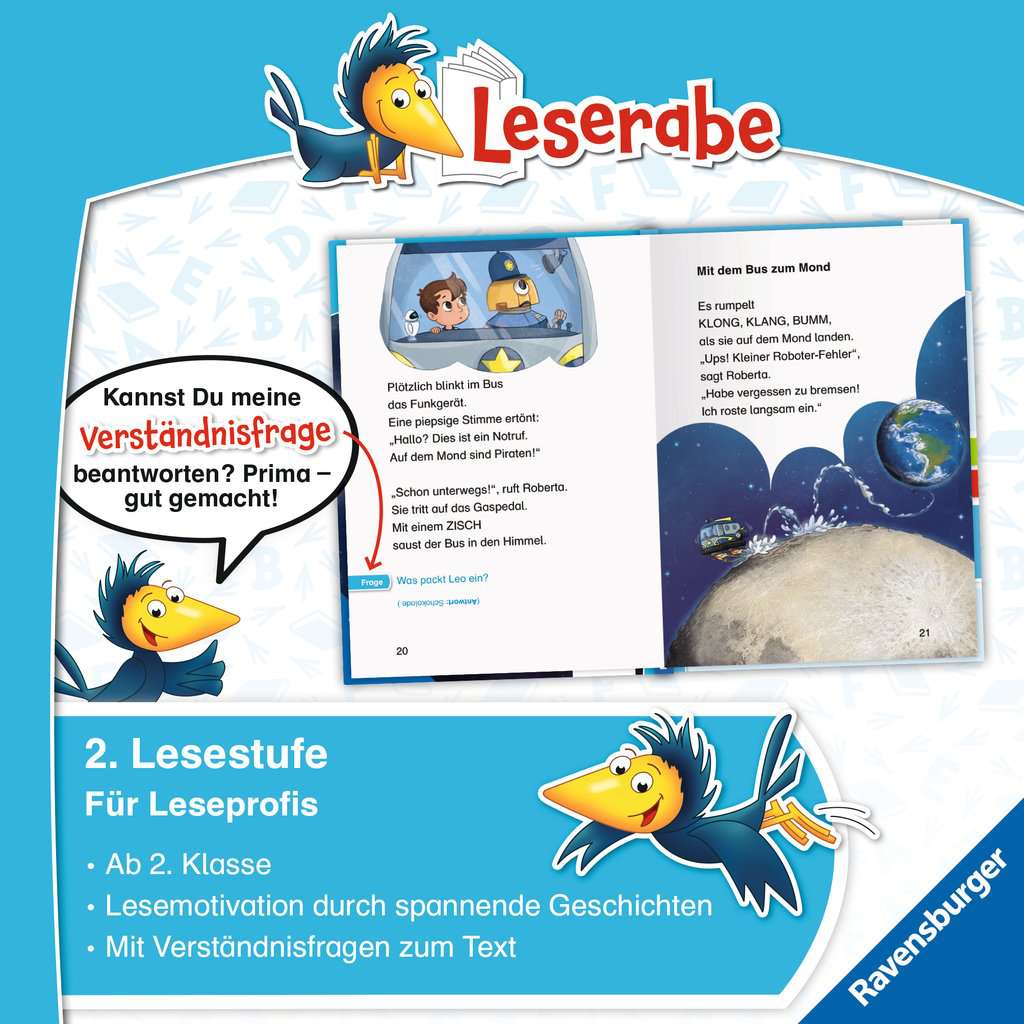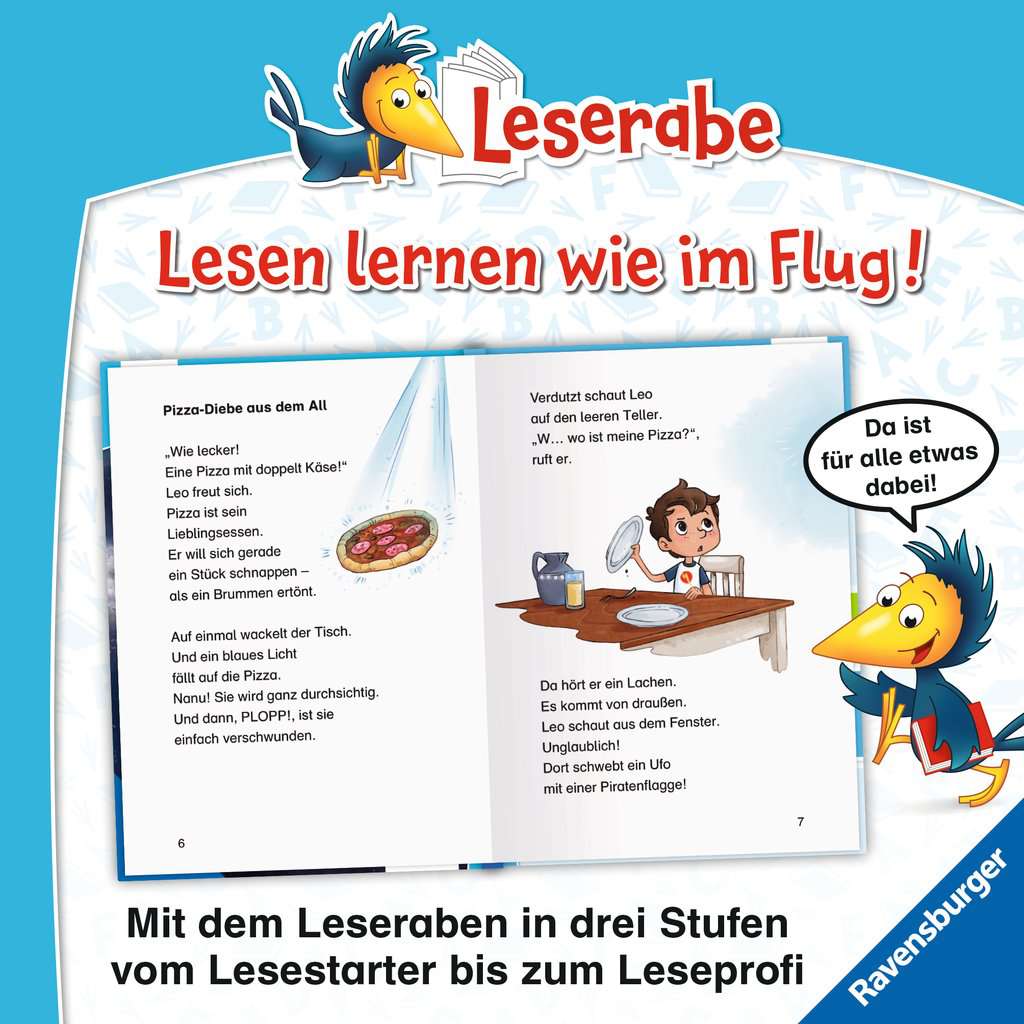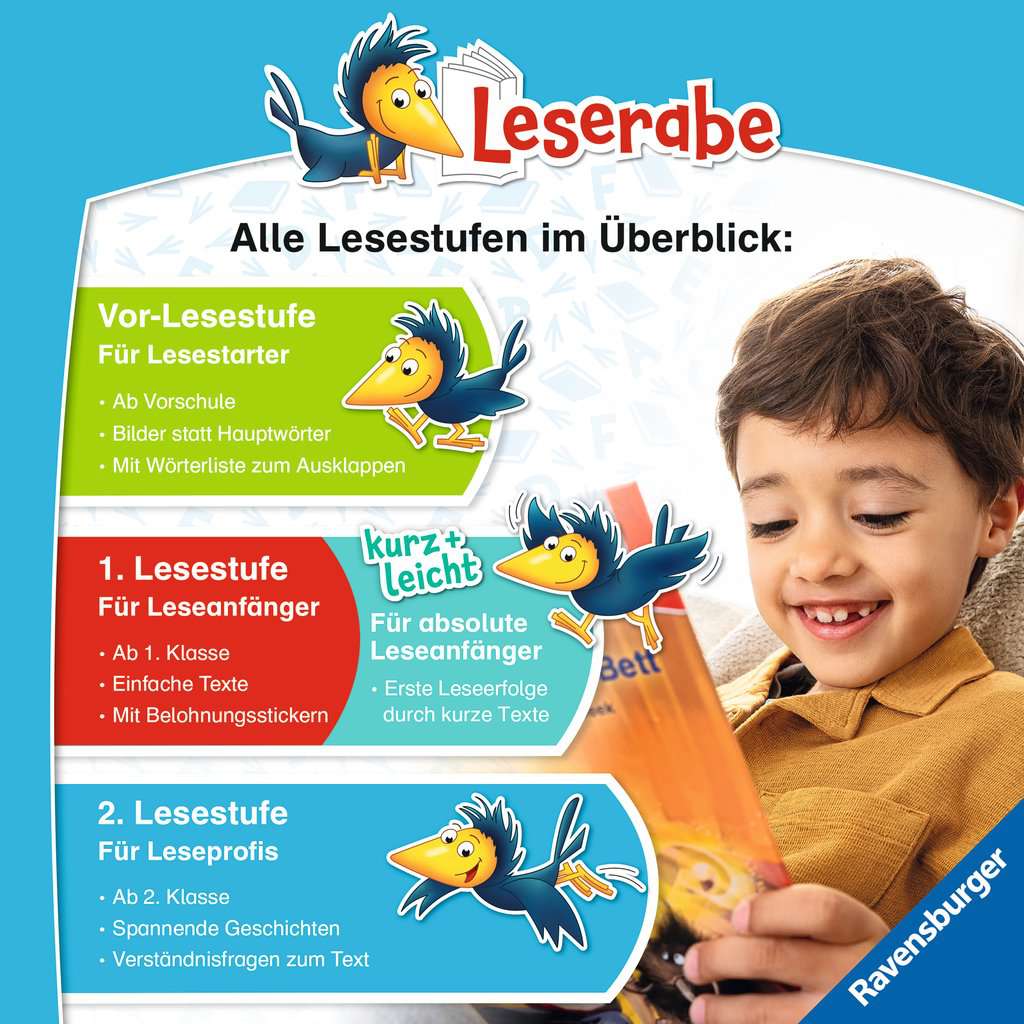 Reading Raven – Level 2: Attack of the Space Pirates
Leserabe - 2. Lesestufe: Überfall der Weltraumpiraten
View all books in the series
Learning to read in no time!


2nd grade and up

Exciting stories provide plenty of reading motivation

Includes reading comprehension questions

48 pp
7 years +
17,6 x 24 cm
EUR 8.99
May 2023
Hardcover
978-3-473-46283-4
Content
All Leo wants to do is eat his pizza. But then it gets stolen – by the space pirates! Leo immediately calls the Space Police. Together, they make their way into space to apprehend the pirates.
About the Series
The Reading Raven series is designed to encourage beginning readers by providing fun and exciting stories at each ability level, from their first efforts at reading alone to more advanced chapter books Each Reading Raven book includes reading riddles, puzzles to solve using information in the story. This is a fun way to check how well children understand what they read. The first level features short texts with lots of pictures that provide clues to the story's meaning. These books are written in extra-large print. When children are ready for longer stories, the second level of Reading Raven offers short chapter books, also in large print with illustrations that help readers follow the text. The third level is for readers who are becoming proficient, with longer chapters and increasingly complex stories, but still with accompanying pictures and highly readable print.
The Author
Cally Stronk and her husband Christian Friedrich don't live at the North Pole like Santa Claus and his wife, but in the northern part of Berlin in lovely Pankow. Instead of reindeer, they have two fluffy cats who constanty get into mischief. Several books by Cally Stronk have already been published by Ravensburger, including the butterfly elf adventures of Leonie Looping and the Reading Raven title Theo and the Man in His Ear.