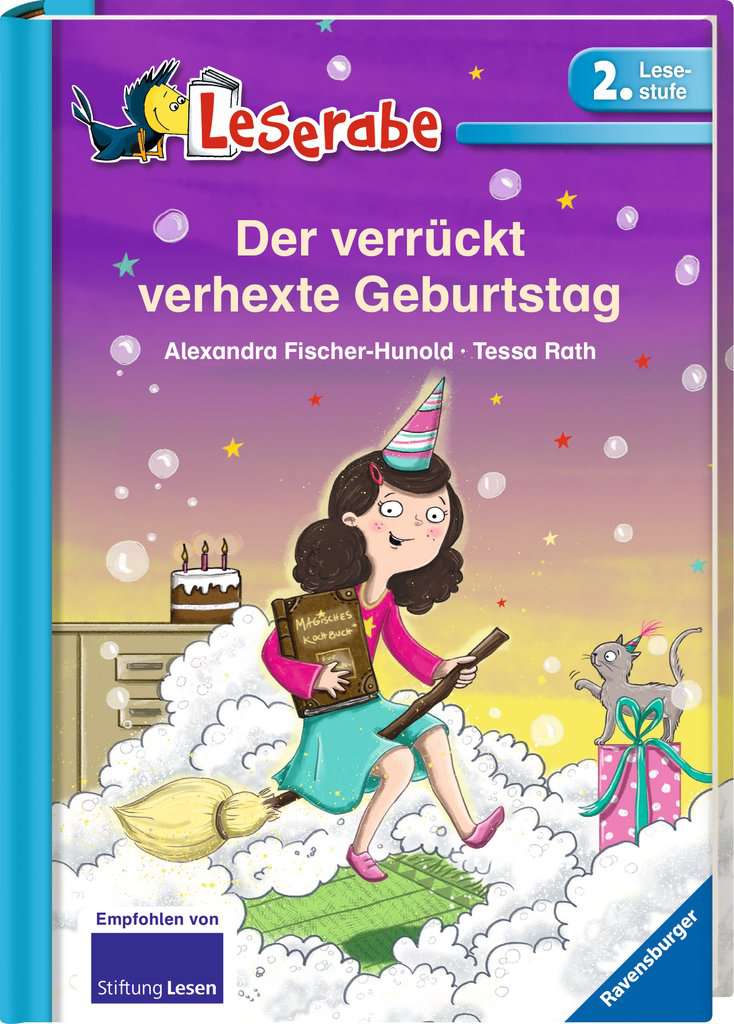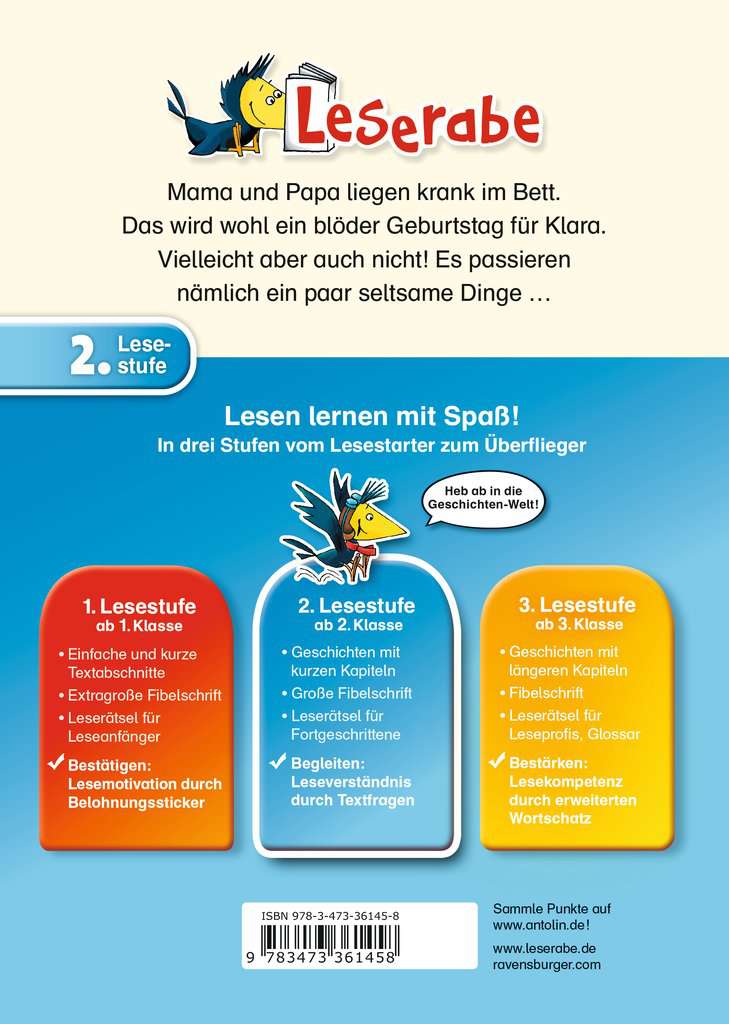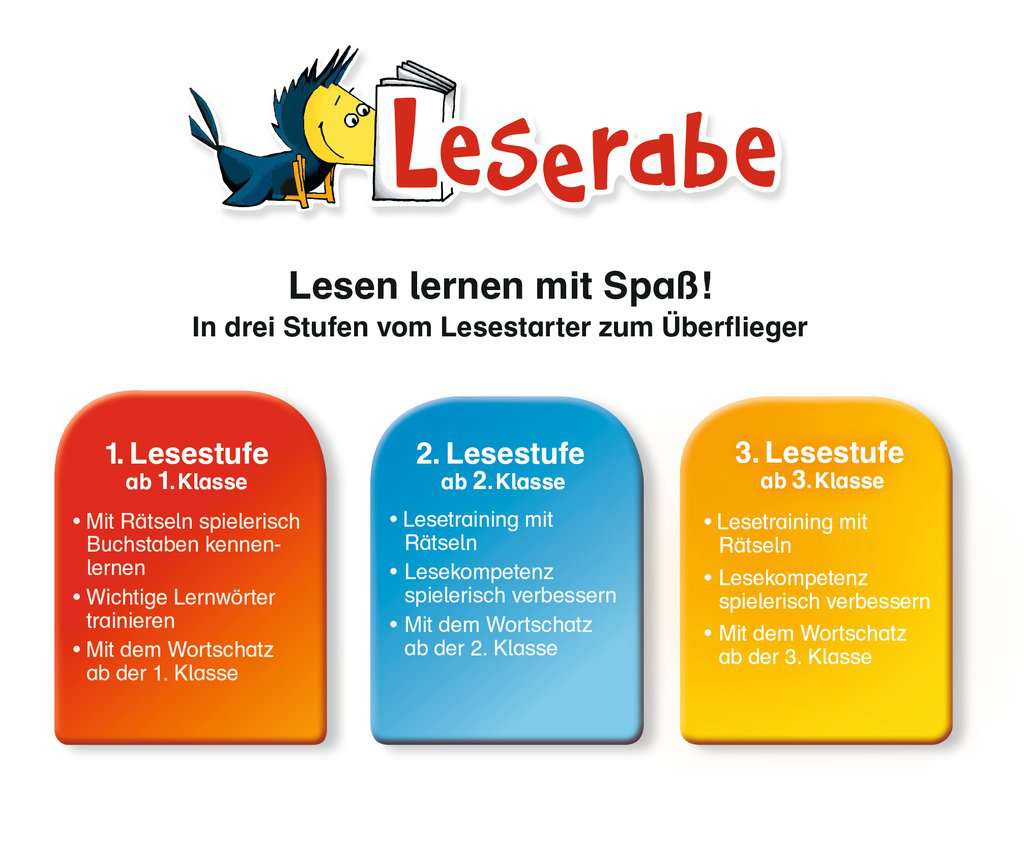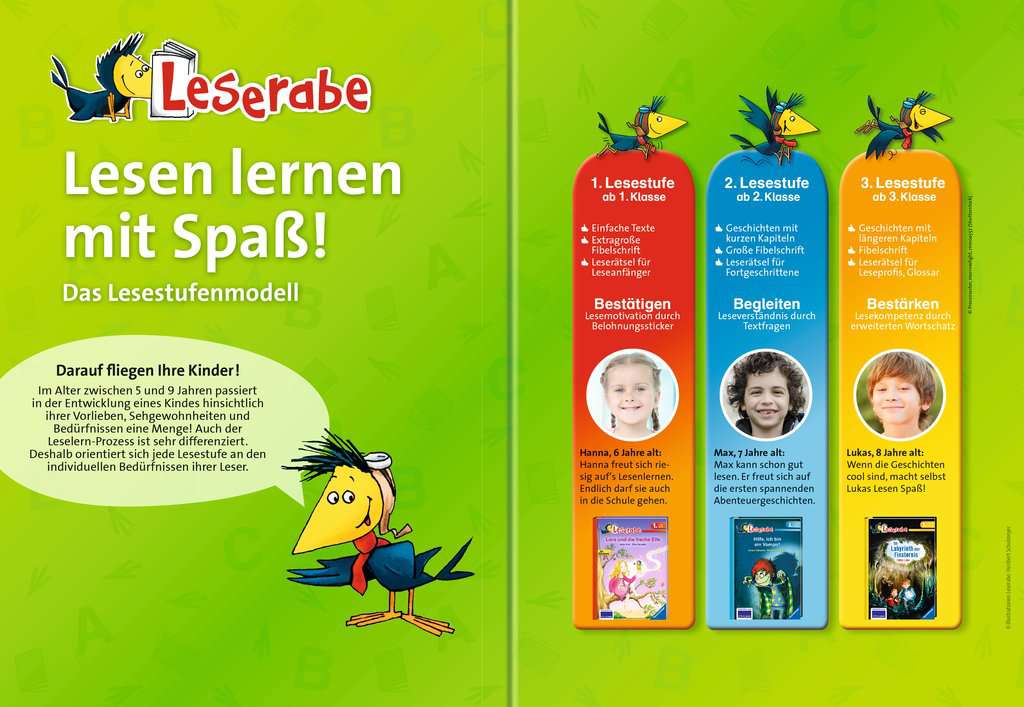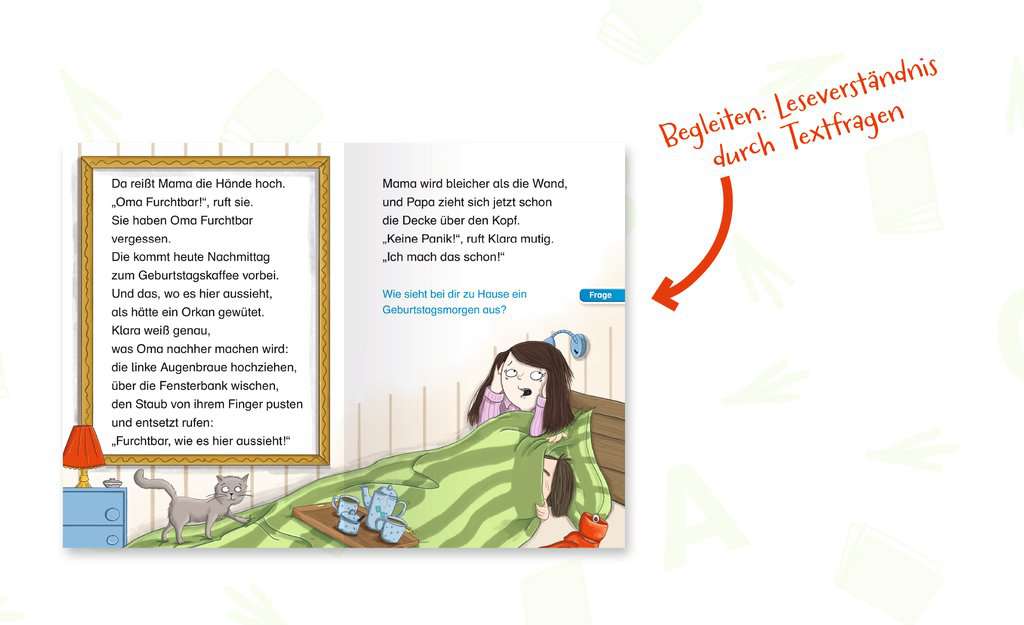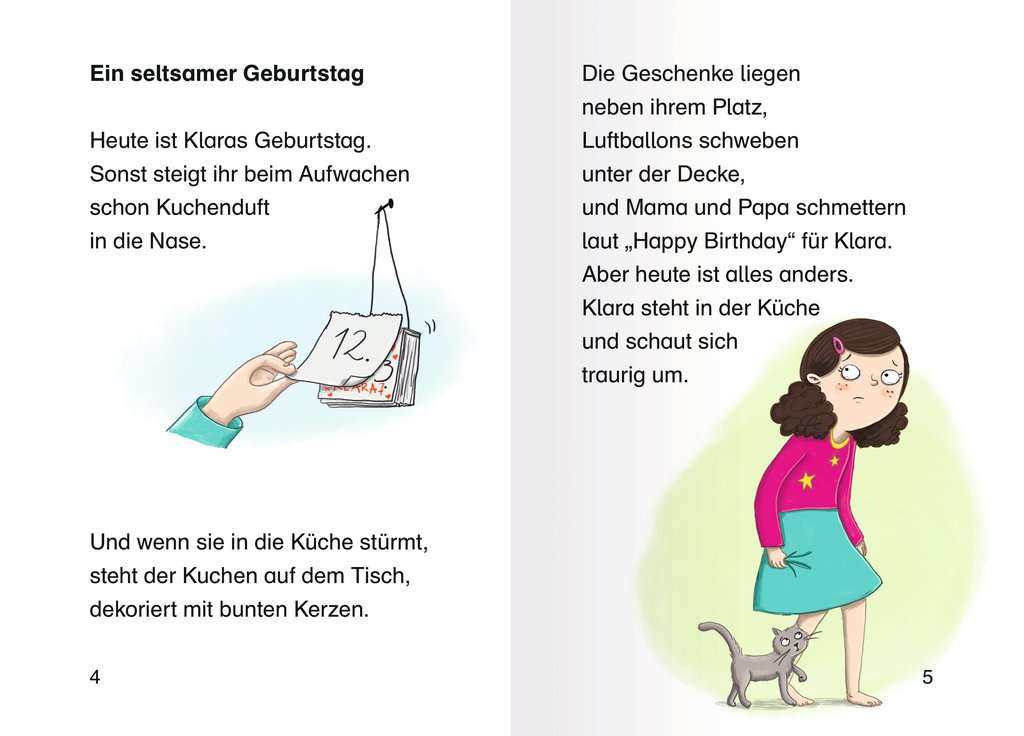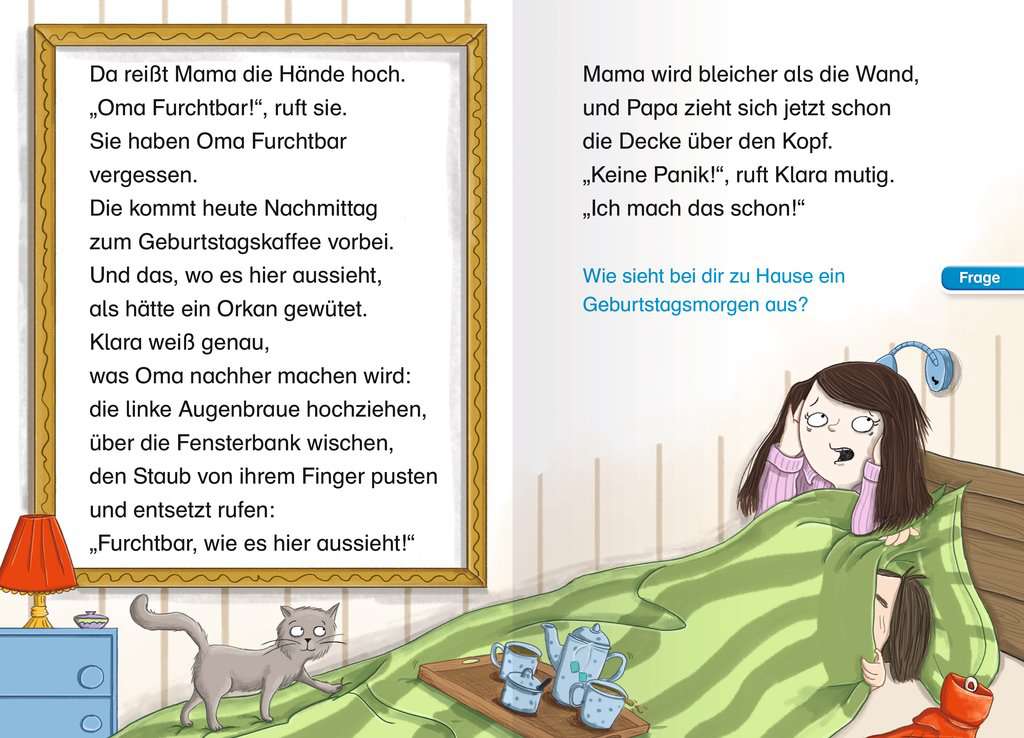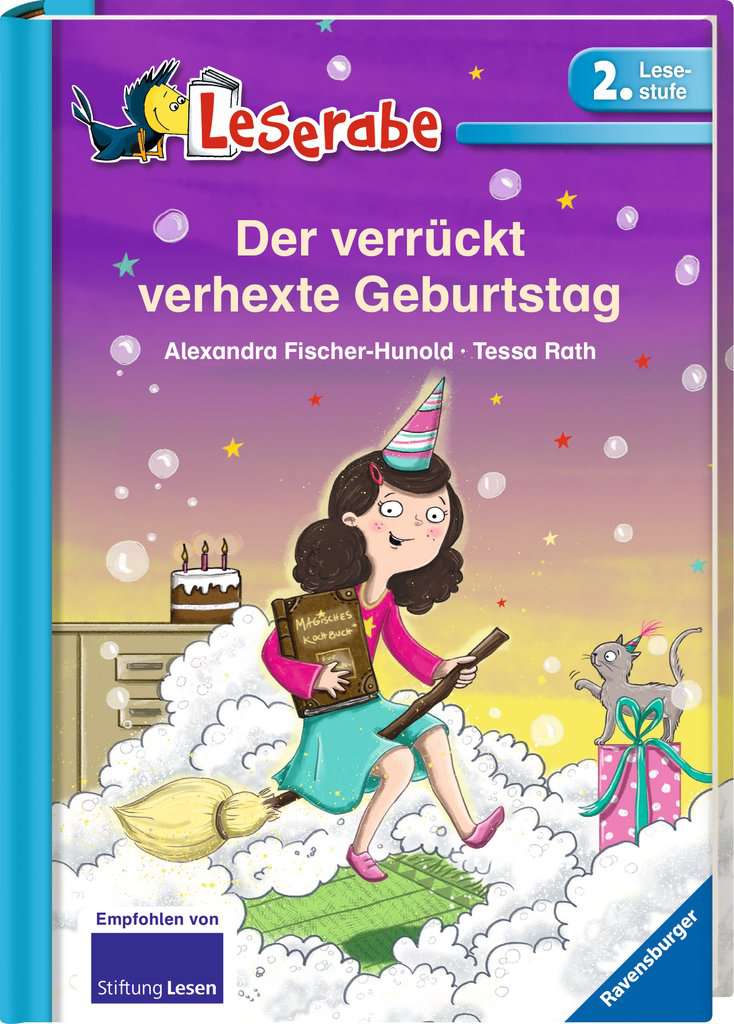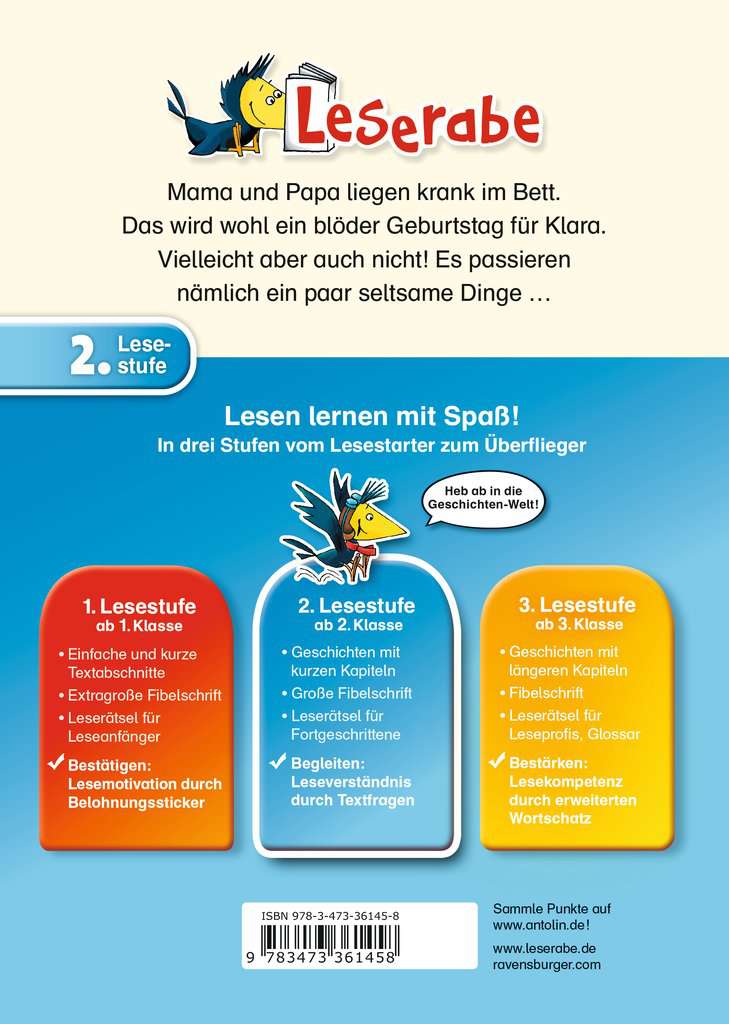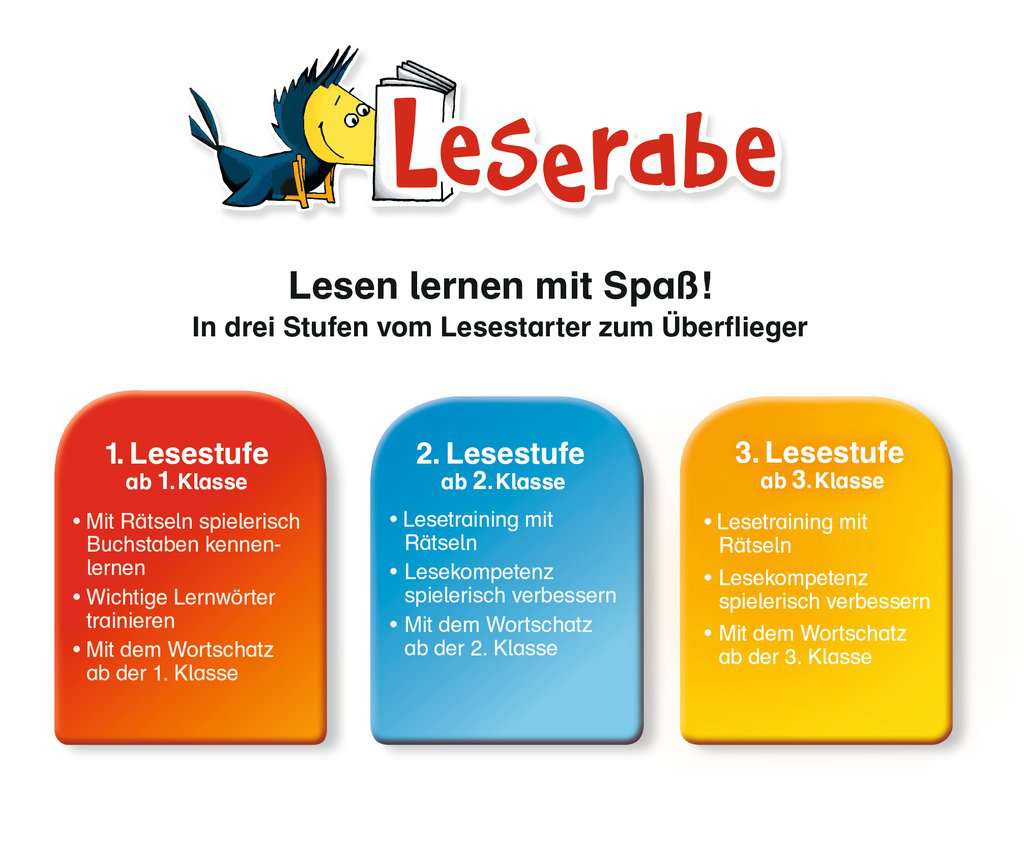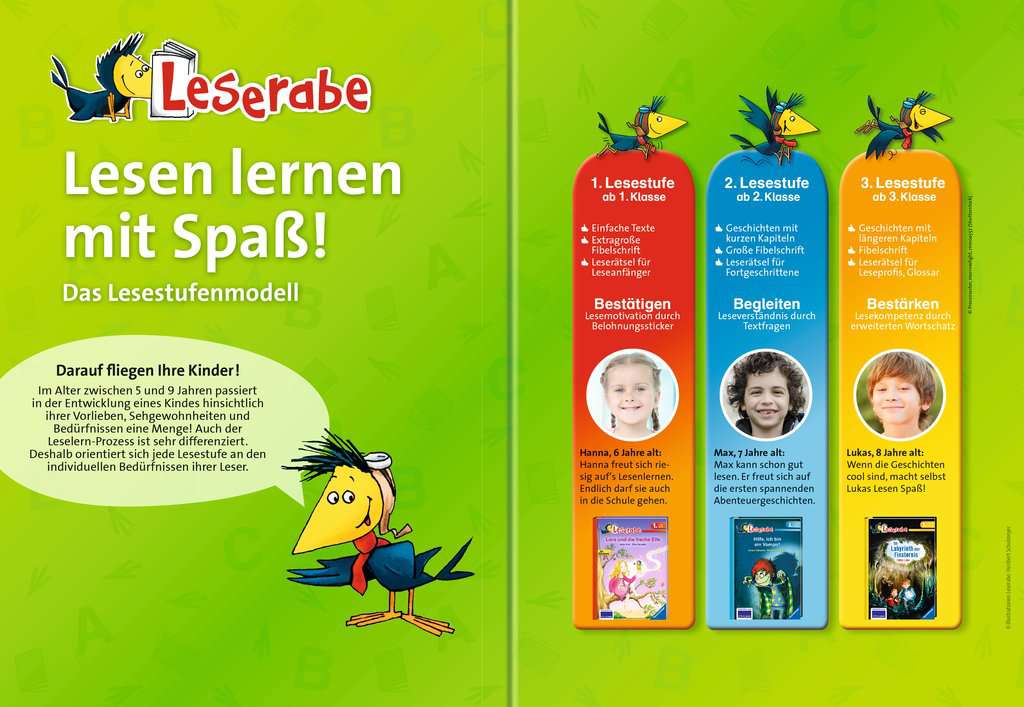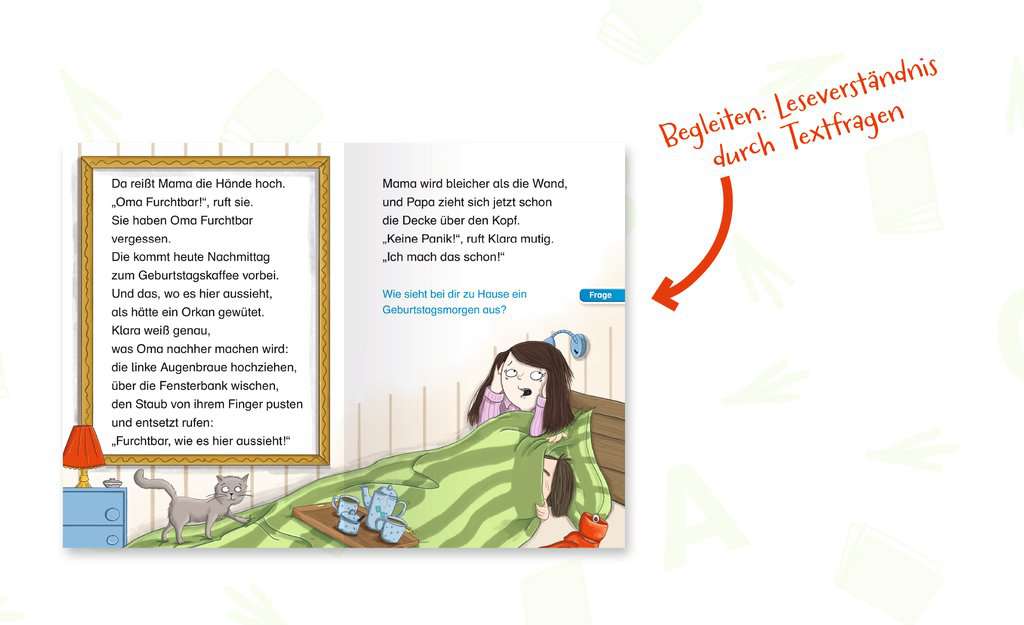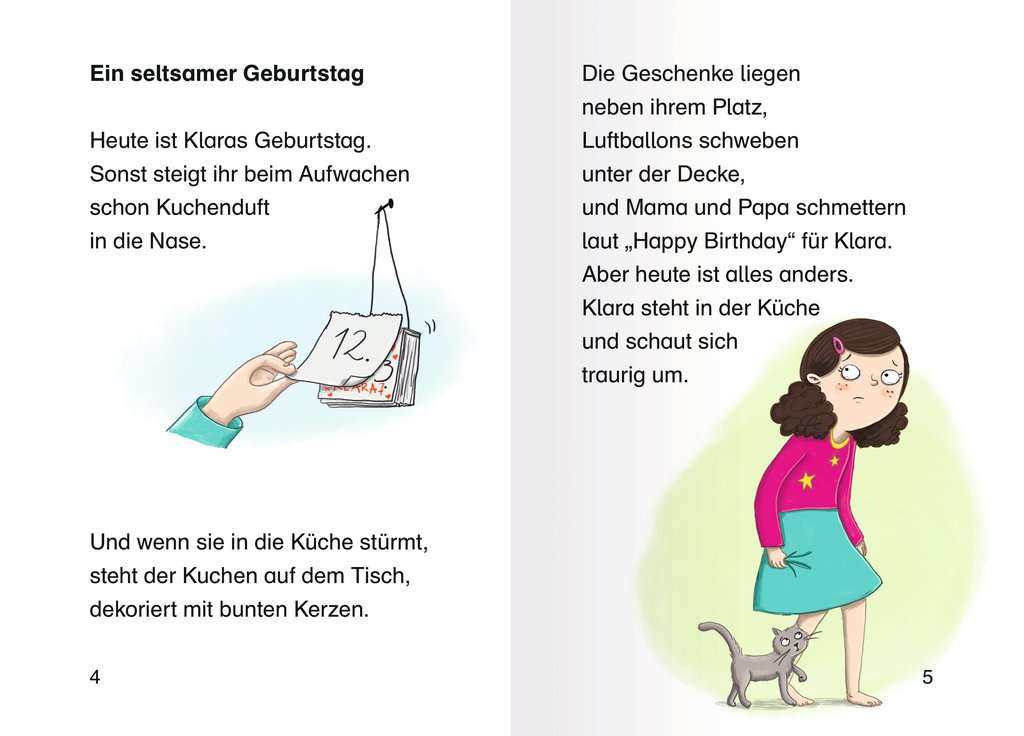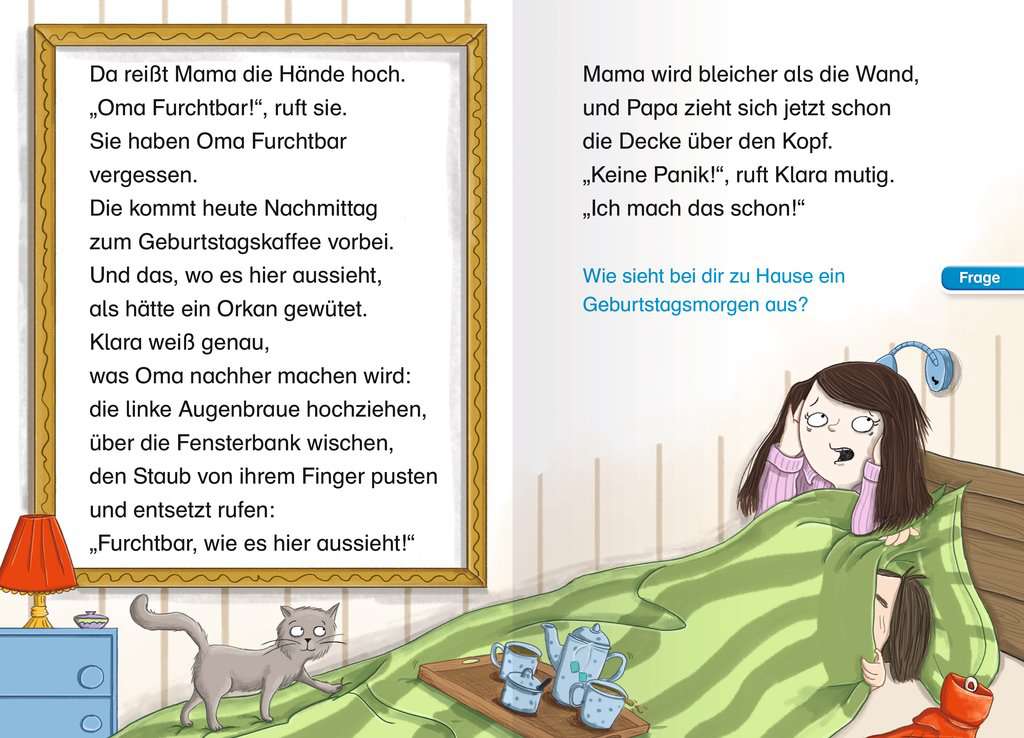 Reading Raven (Level 2): A Crazy Bewitched Birthday
Leserabe - 2. Lesestufe: Der verrückt verhexte Geburtstag
View all books in the series


A humorous story about witches

48 pp
7 years +
15,2 x 21,5 cm
EUR 8.99
May 2019
Hardcover
978-3-473-36145-8
Content
What a mess! It's Klara's birthday today, but breakfast isn't ready, there's no cake, and no presents either, because Klara's parents are in bed with a really bad cold. Klara is taking it bravely and brings them some tea. But oh no: Grandma Horrible is coming over for tea in the afternoon and the flat is a mess. What to do? Klara calls her friend Lea for help and together, they start tidying and cleaning up. Unfortunately, a few things go wrong and the girls realise they won't be able to do it without help from Klara's parents. So they need to be cured, and quickly! With a strengthening broth – the one Klara always has when she's sick! The recipe is in Grandma Horrible's cookbook, and the girls start cooking. Soon, Mum and Dad are ladling up steaming bowls of soup. But what's this? Now they have nothing but nonsense on their minds: A pillow fight in the bedroom, for example ... What on Earth is wrong with them? Klara and Lea are in despair when Grandma Horrible arrives – flying in through the window on a broomstick! Grandma Horrible is actually a witch! Even crazier: So is Klara! And from today, her seventh birthday, onwards, she will actually be able to do magic. That's why her strengthening broth turned into a nonsense broth. Luckily, Grandma Horrible knows a tidying spell and so the day ends up being a very special, wonderful birthday after all.
About the Series
The Reading Raven series is designed to encourage beginning readers by providing fun and exciting stories at each ability level, from their first efforts at reading alone to more advanced chapter books Each Reading Raven book includes reading riddles, puzzles to solve using information in the story. This is a fun way to check how well children understand what they read. The first level features short texts with lots of pictures that provide clues to the story's meaning. These books are written in extra-large print. When children are ready for longer stories, the second level of Reading Raven offers short chapter books, also in large print with illustrations that help readers follow the text. The third level is for readers who are becoming proficient, with longer chapters and increasingly complex stories, but still with accompanying pictures and highly readable print.
The Author
Alexandra Fischer-Hunold comes from Düsseldorf and completed training in banking before she decided to study German and English. After working in a travel book publishing company and the birth of her daughter, she exchanged her desk in the office for one at home, where she writes books for children.
The Illustrator
Shining eyes and a smile on the face - that's what Tessa Rath wants to cause with her work. She gets inspired on walks through the forest, at the ocean and also during the times she spends with her family. She was born in Duisburg in 1978 and has loved drawing since her childhood. After school she studied art therapy and she works as a freelance illustrator today. She wouldn't want to change her life - "I have everything" is the answer to her dream of happiness.