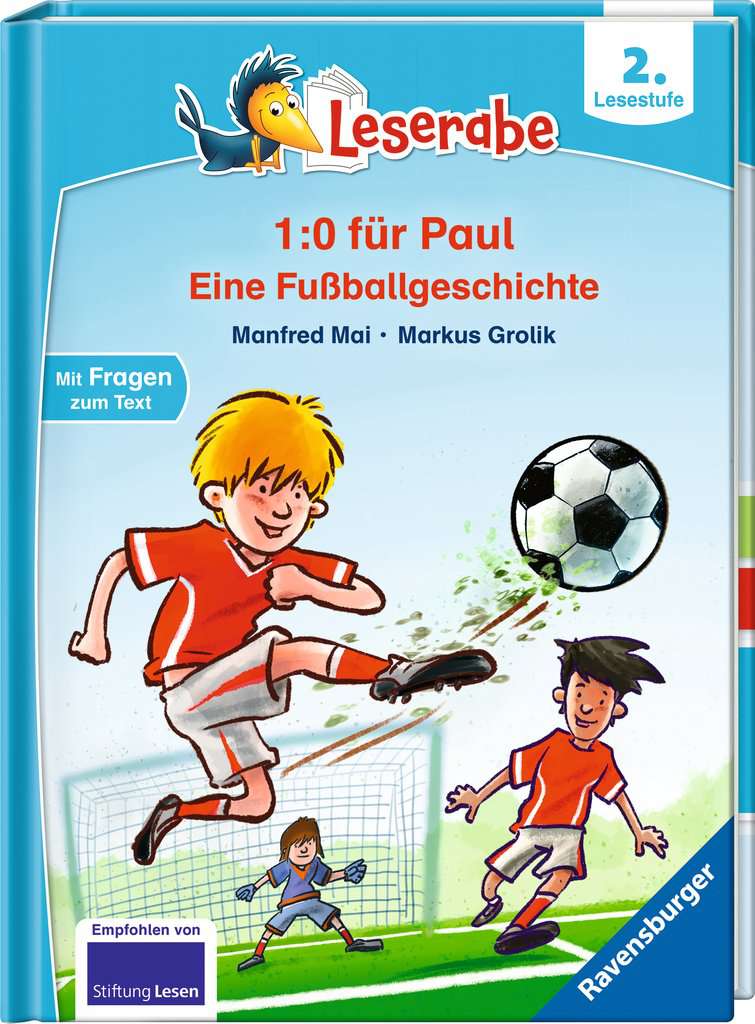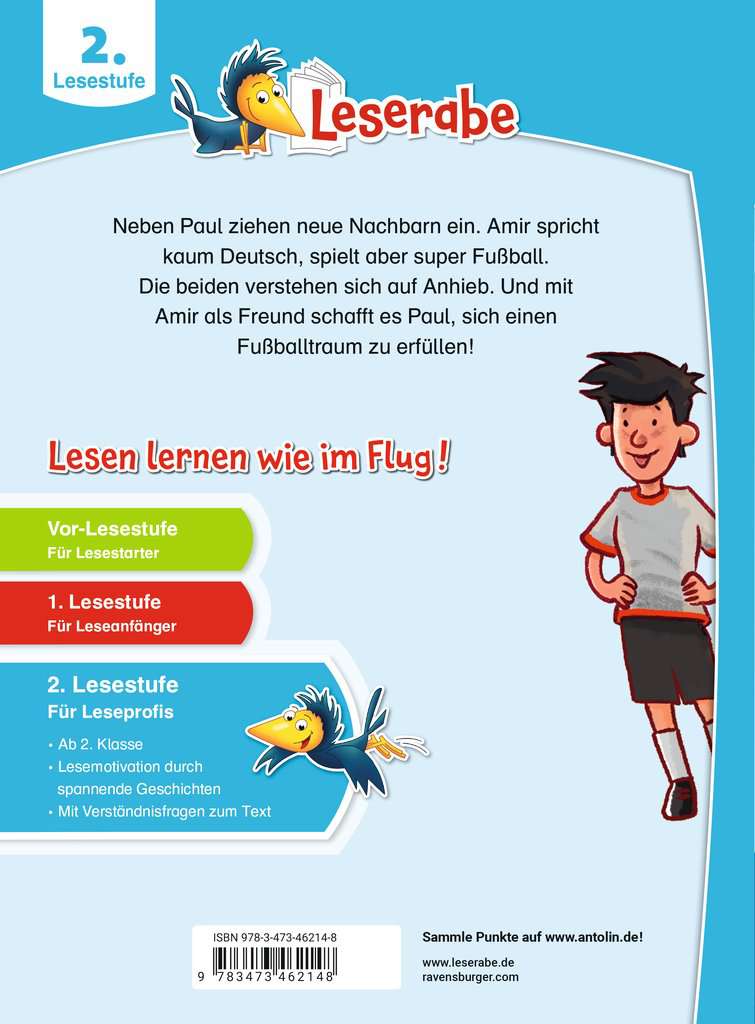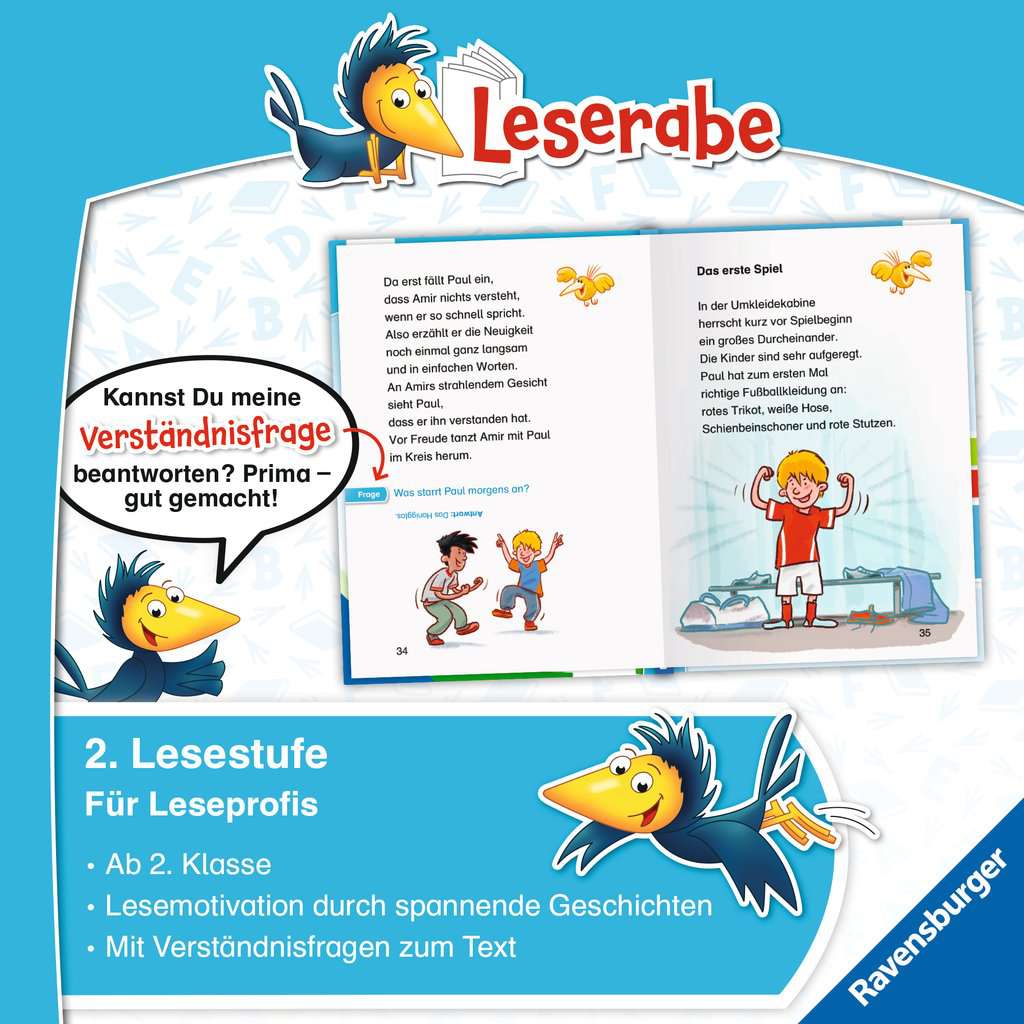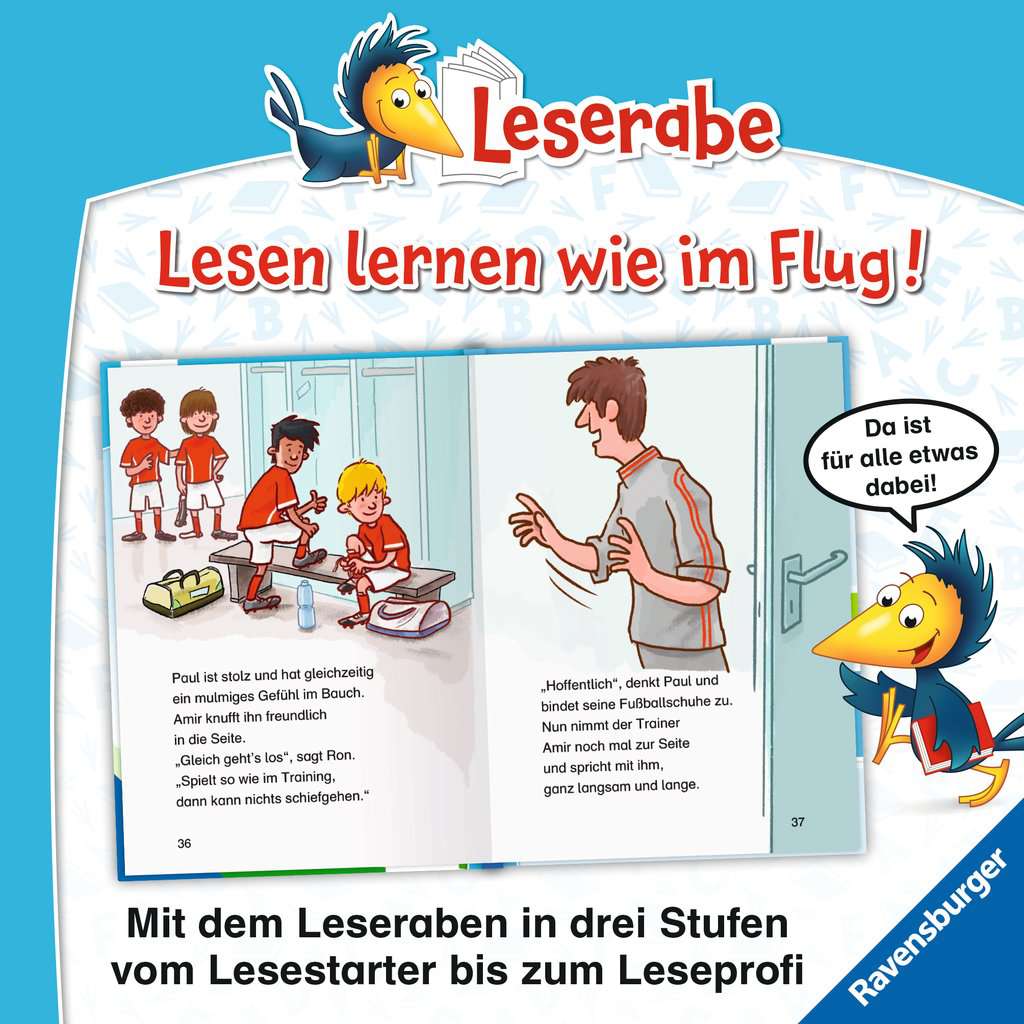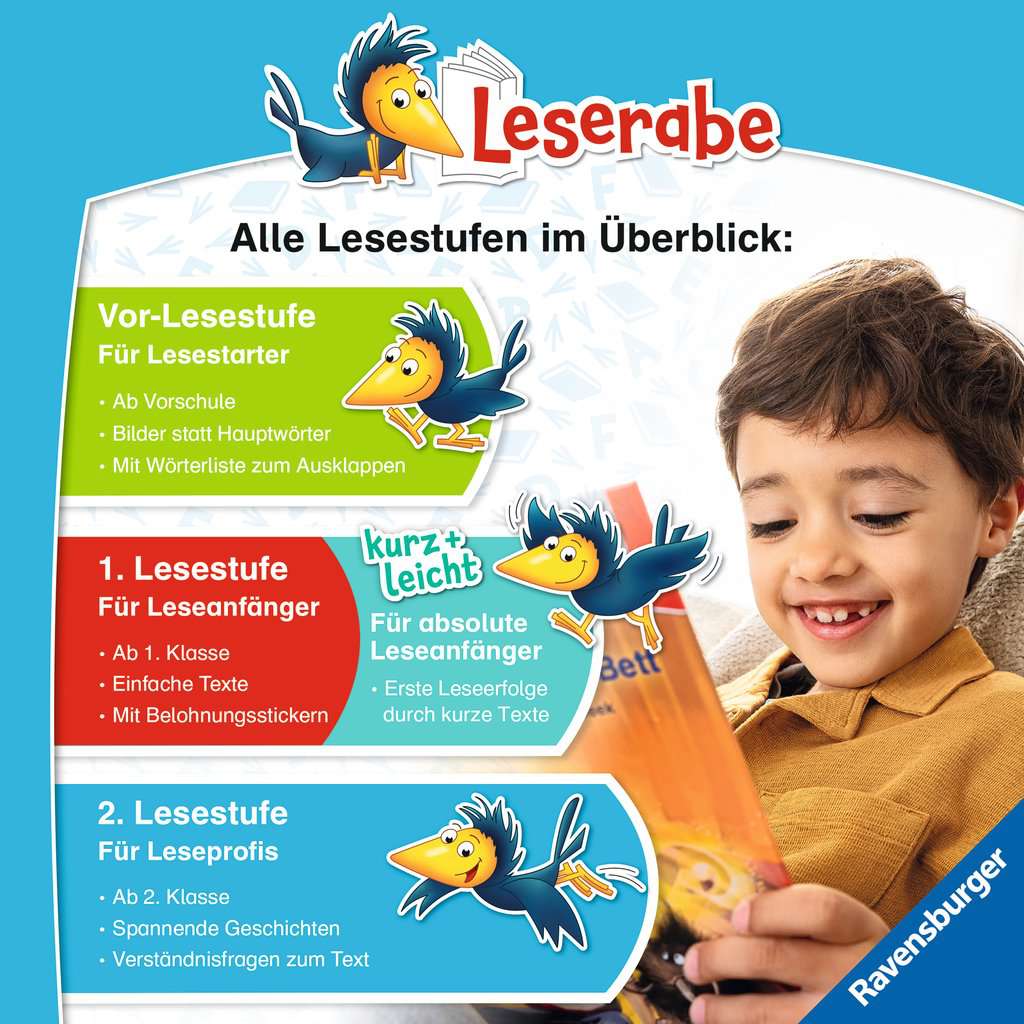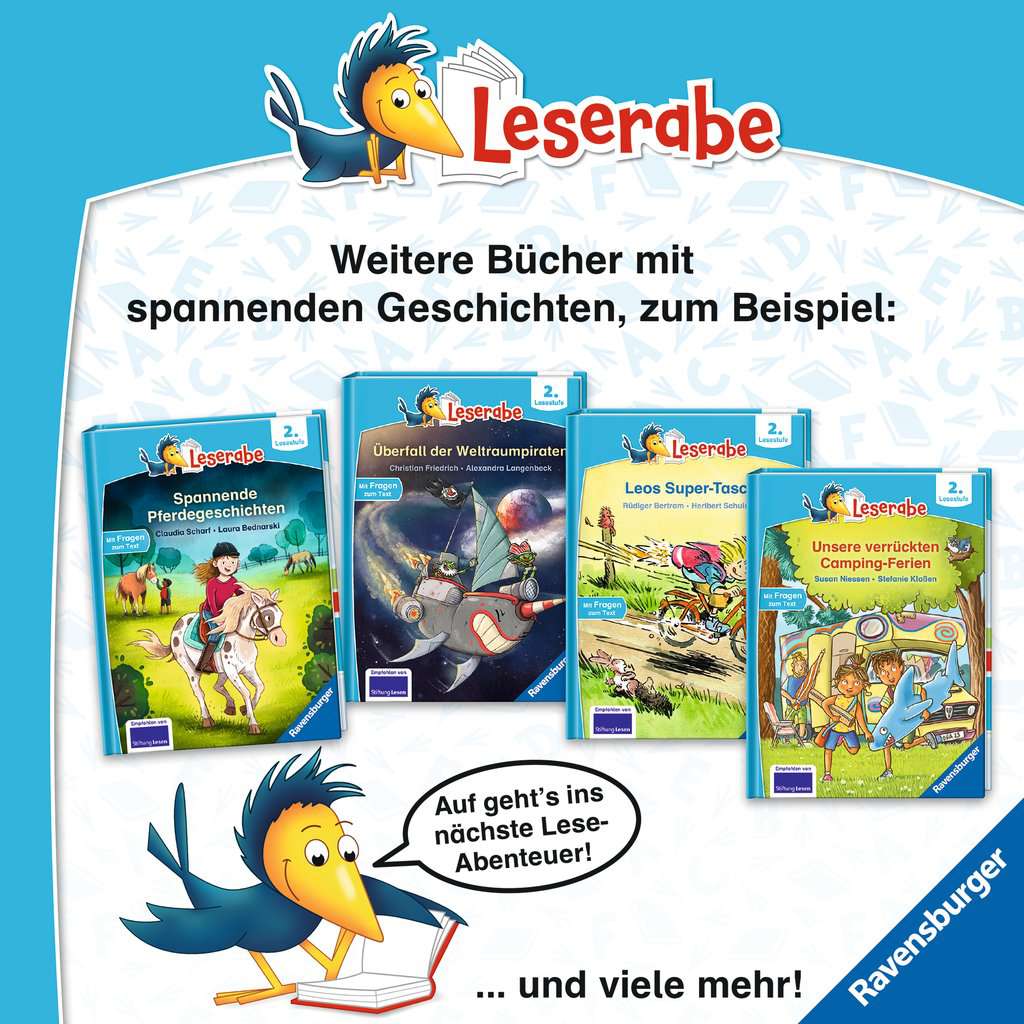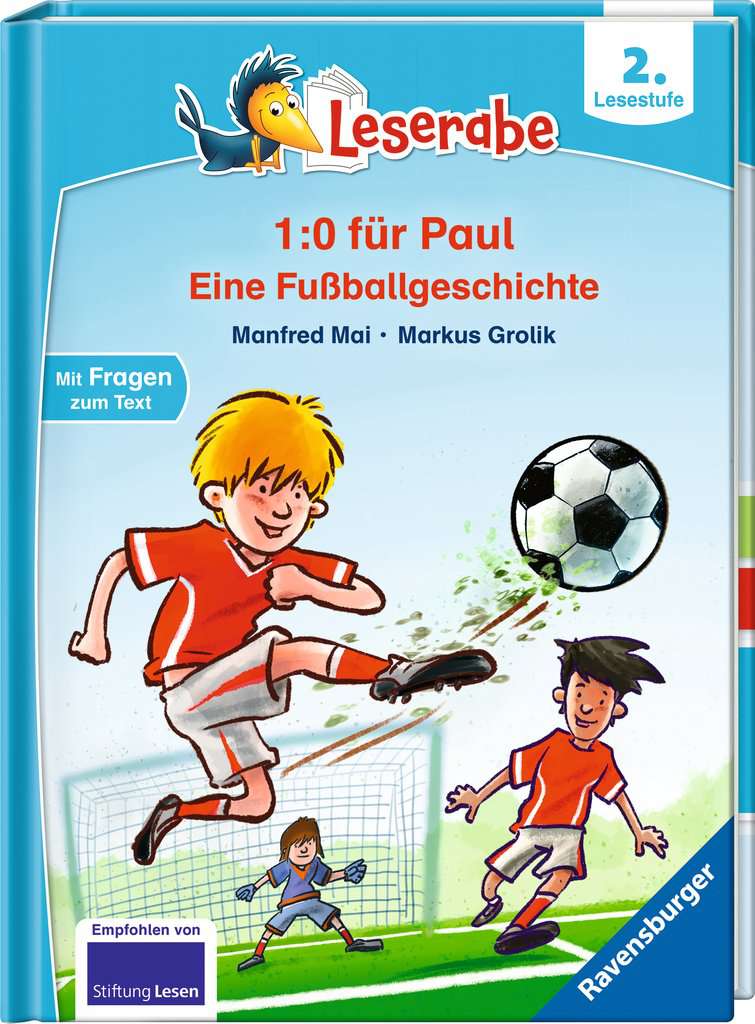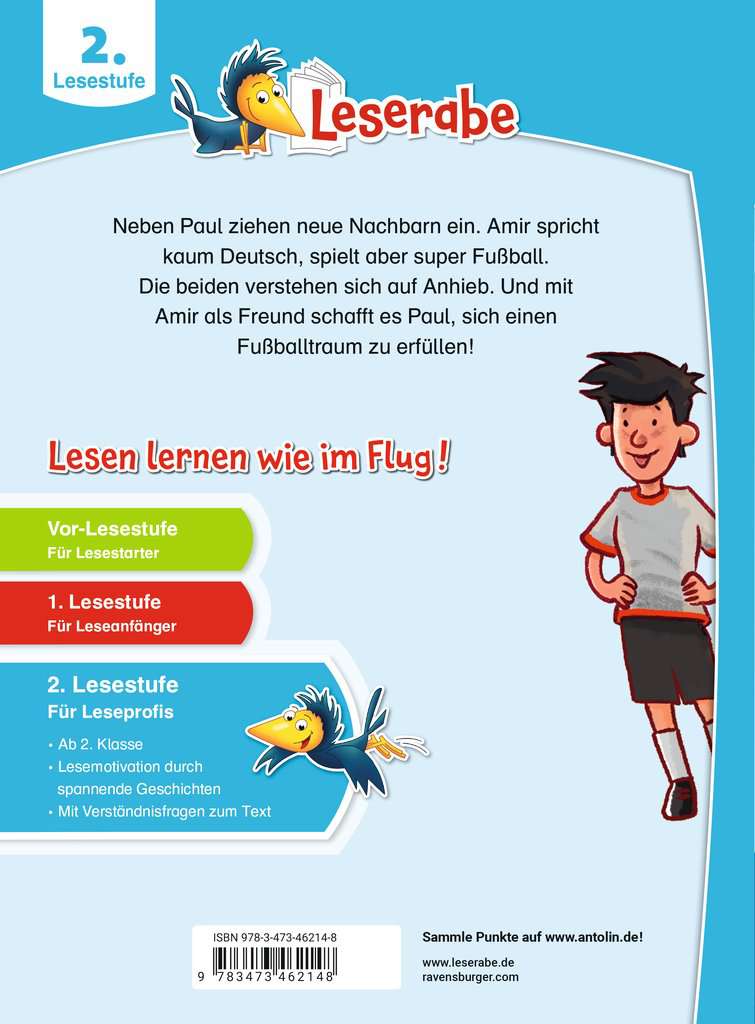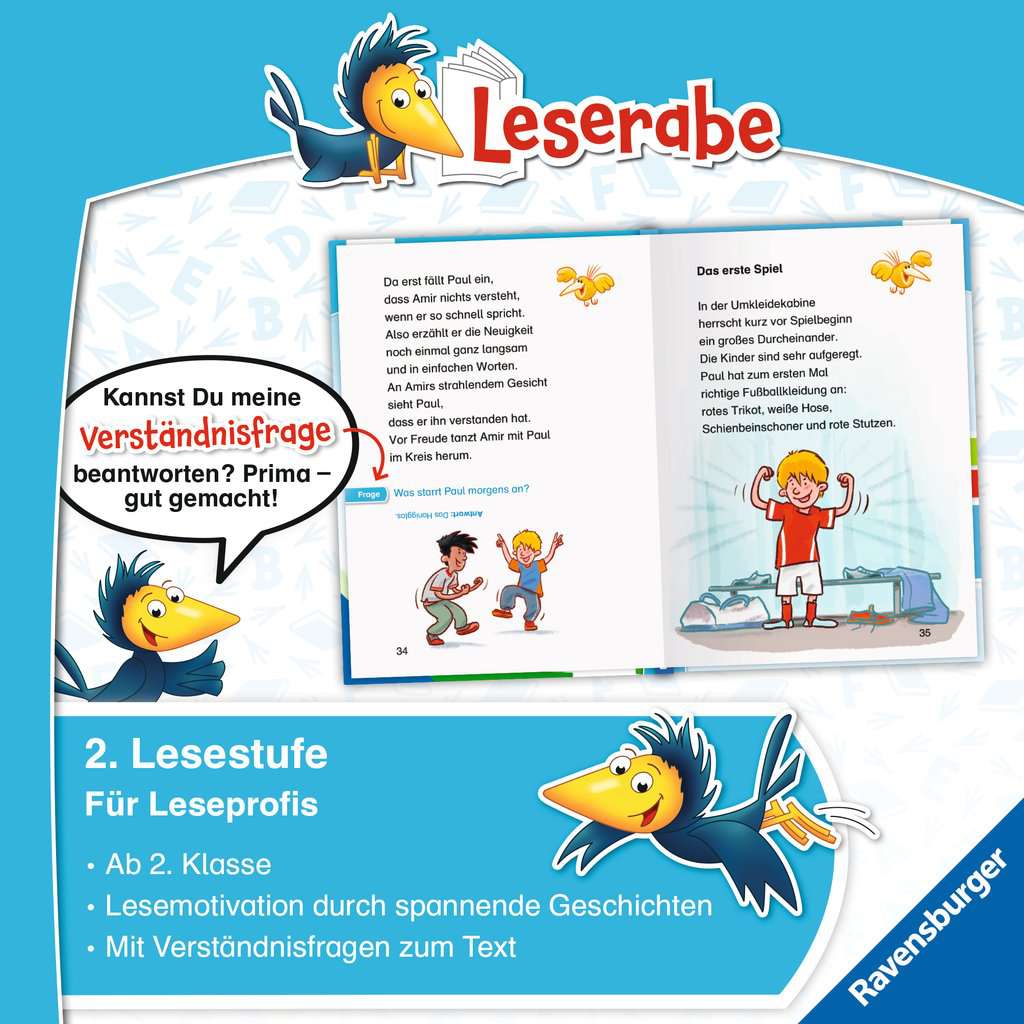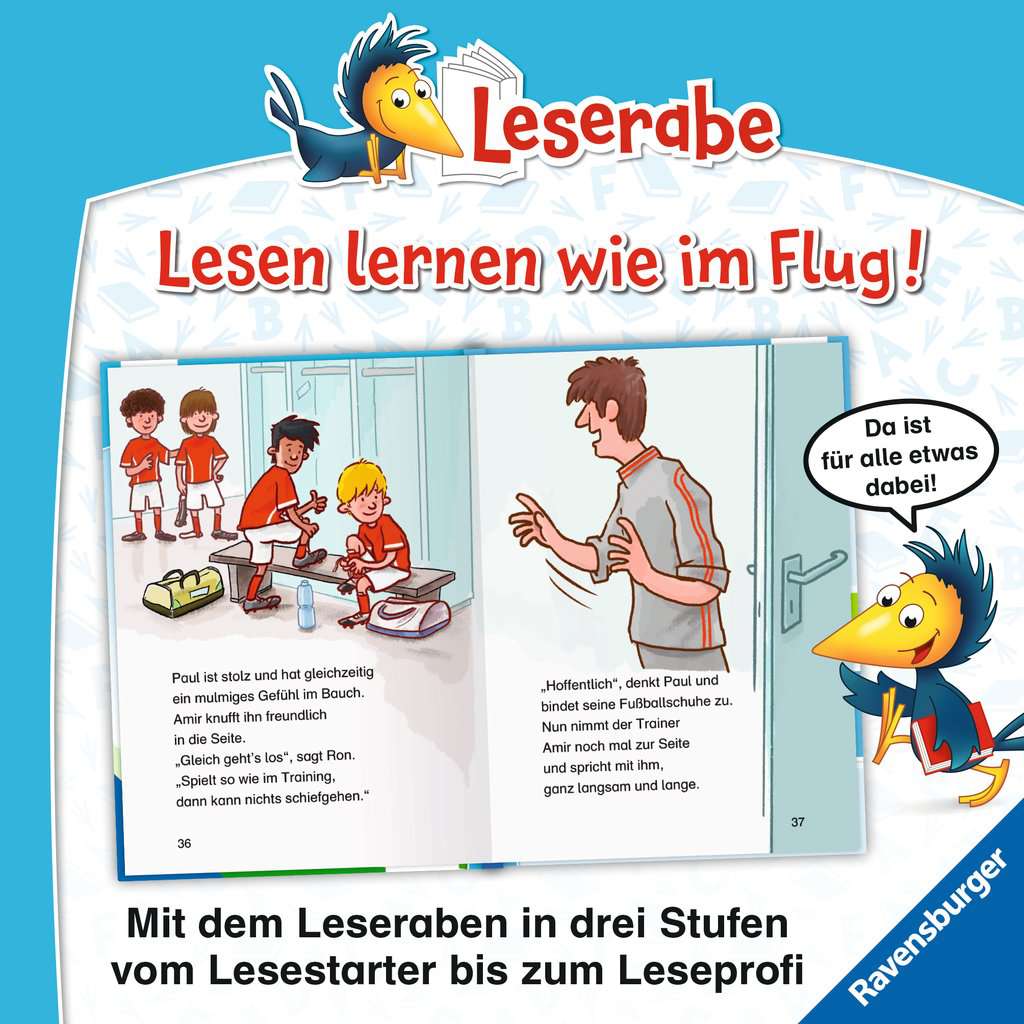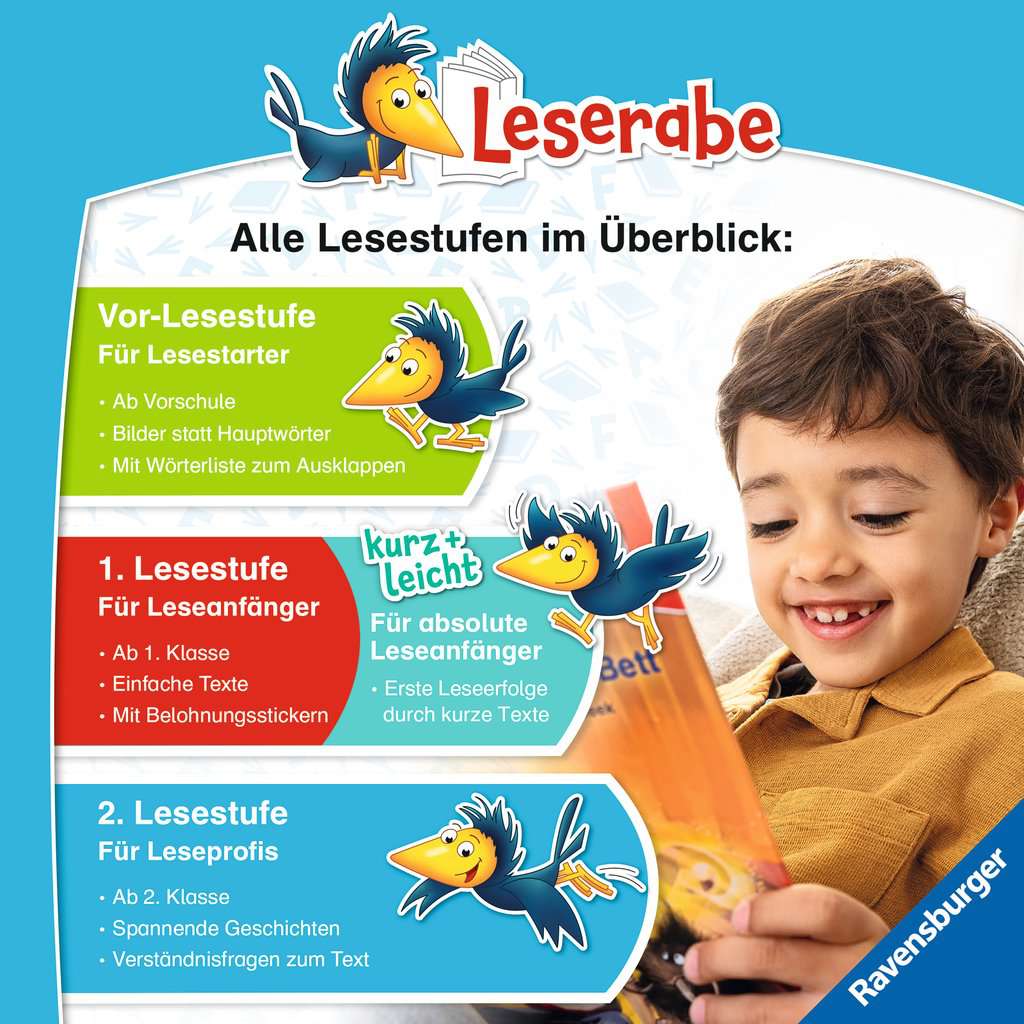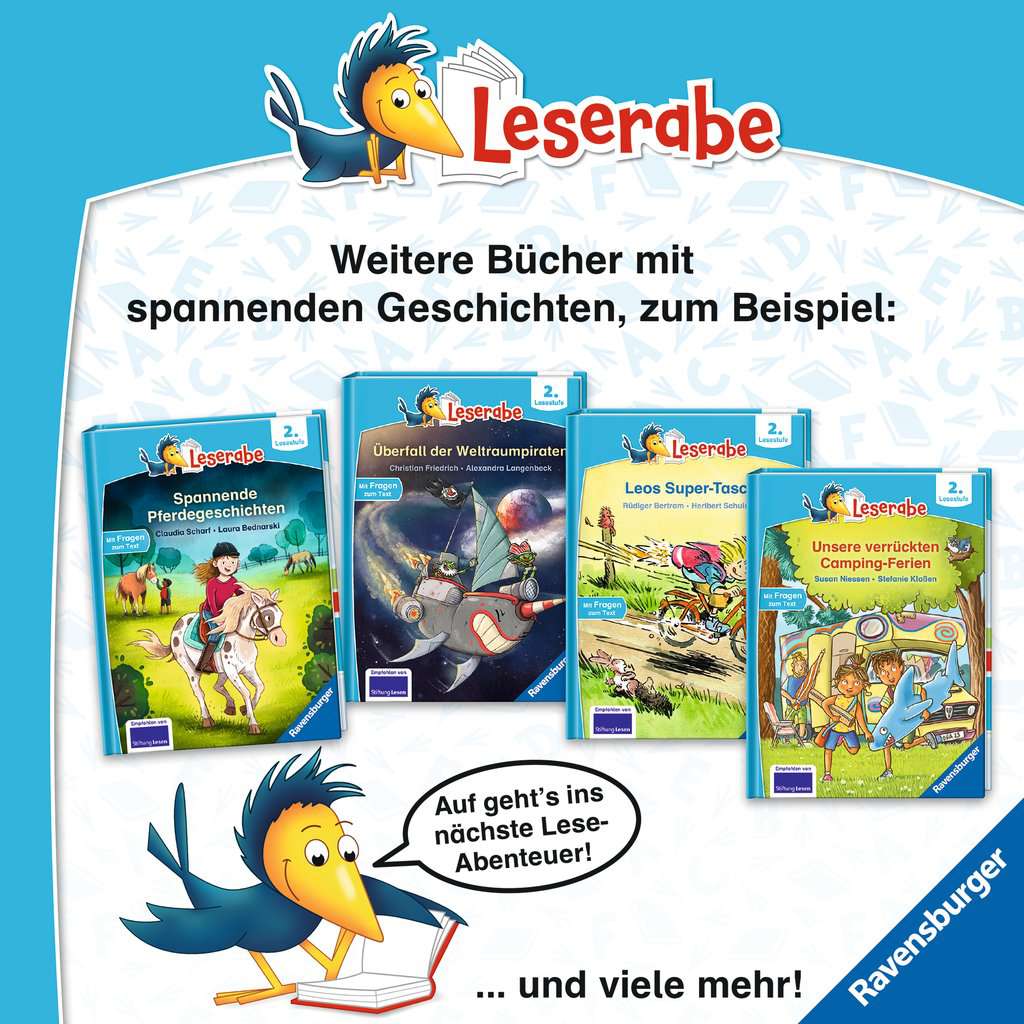 Reading Raven (Level 2): 1:0 for Paul – A Soccer Story
Leserabe - 2. Lesestufe: 1:0 für Paul - Eine Fußballgeschichte
View all books in the series


2nd grade and up

Exciting stories provide plenty of reading motivation

Includes reading comprehension questions

48 pp
7 years +
17,6 x 24 cm
EUR 8.99
May 2022
Hardcover
978-3-473-46214-8
Content
Should Paul really play soccer for the local club? Amir encourages him to go for it. In the end, the two friends contribute to their team's victory. A thrilling story for soccer fans 2nd grade and up.
About the Series
The Reading Raven series is designed to encourage beginning readers by providing fun and exciting stories at each ability level, from their first efforts at reading alone to more advanced chapter books Each Reading Raven book includes reading riddles, puzzles to solve using information in the story. This is a fun way to check how well children understand what they read. The first level features short texts with lots of pictures that provide clues to the story's meaning. These books are written in extra-large print. When children are ready for longer stories, the second level of Reading Raven offers short chapter books, also in large print with illustrations that help readers follow the text. The third level is for readers who are becoming proficient, with longer chapters and increasingly complex stories, but still with accompanying pictures and highly readable print.
The Author
Manfred Mai was born in 1949 in a small town in southern Germany. Only after he had finished school did he discover his love of reading, and went back to school to become a teacher. His first writing appeared in 1978 and he has written numerous books since, particularly for beginning readers. Today he is a freelance author and lives in the town where he was born with his wife and two daughters.
The Illustrator
Markus Grolik worked in fashion design and made movie posters before beginning his studies in art. In addition to writing and illustrating children's books, comics are his great passion. In fact, Markus Grolik won the ICOM Independent Comic prize in 2004 for the second time.