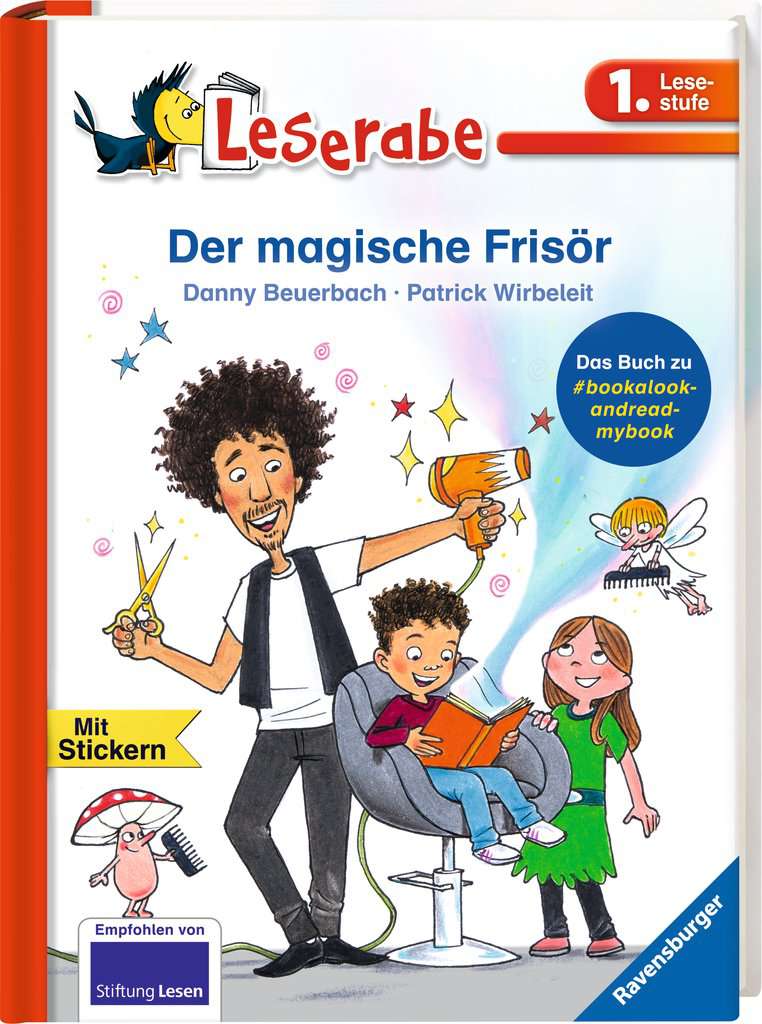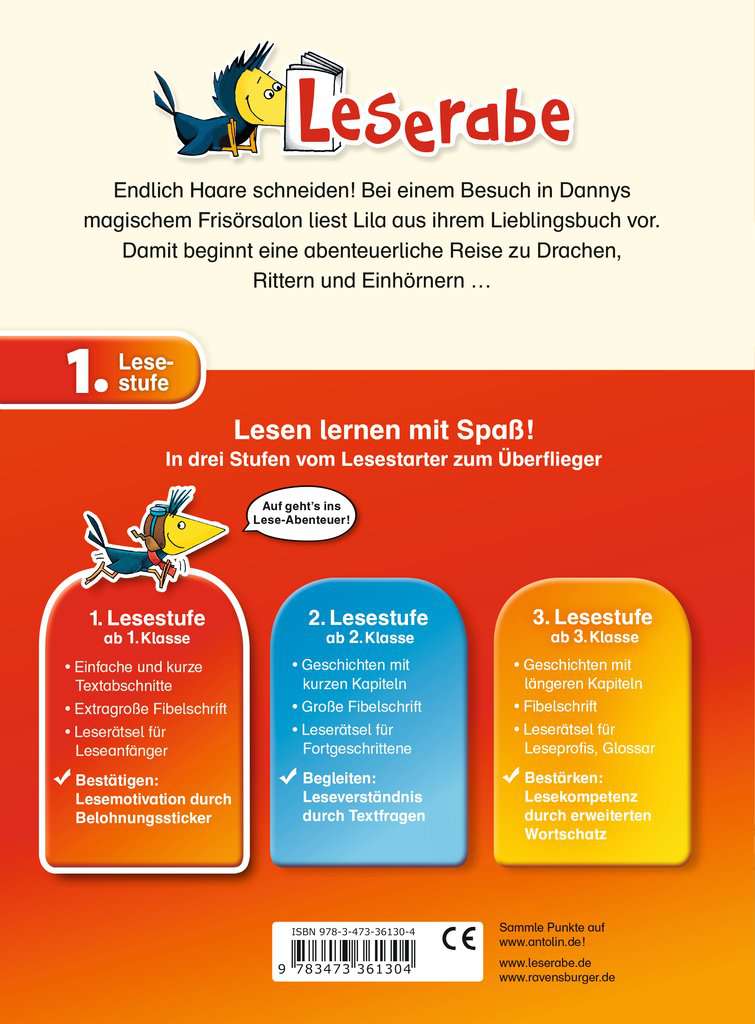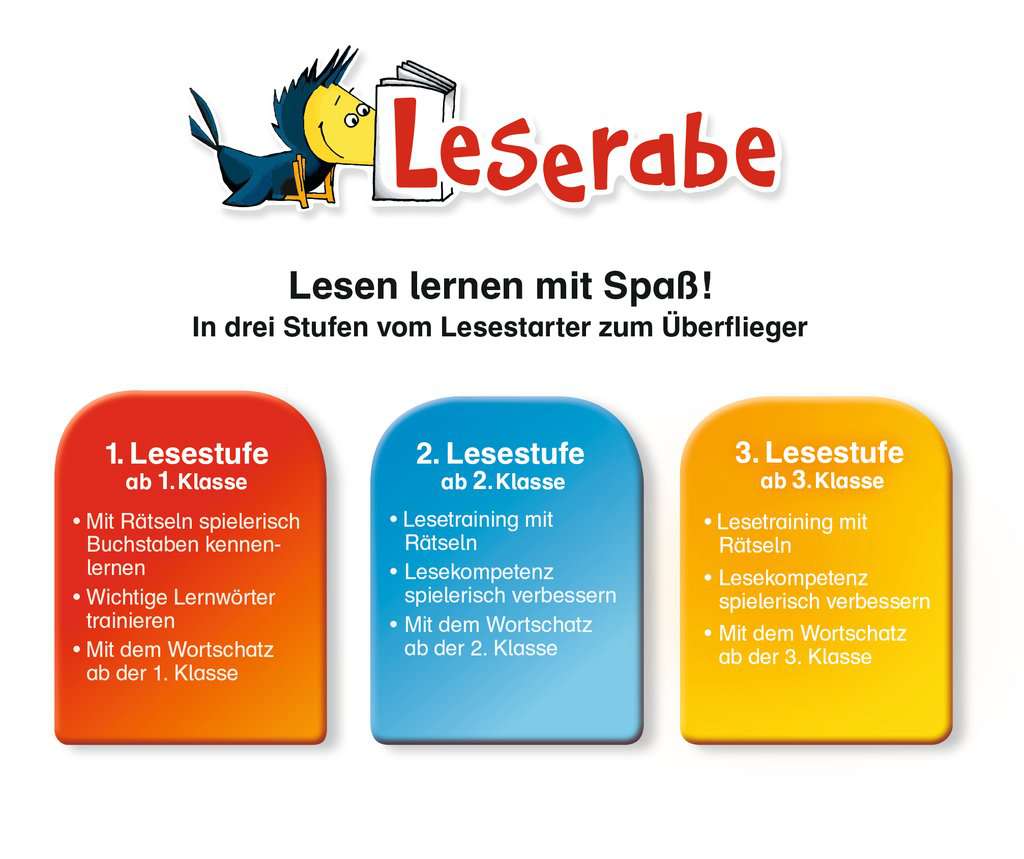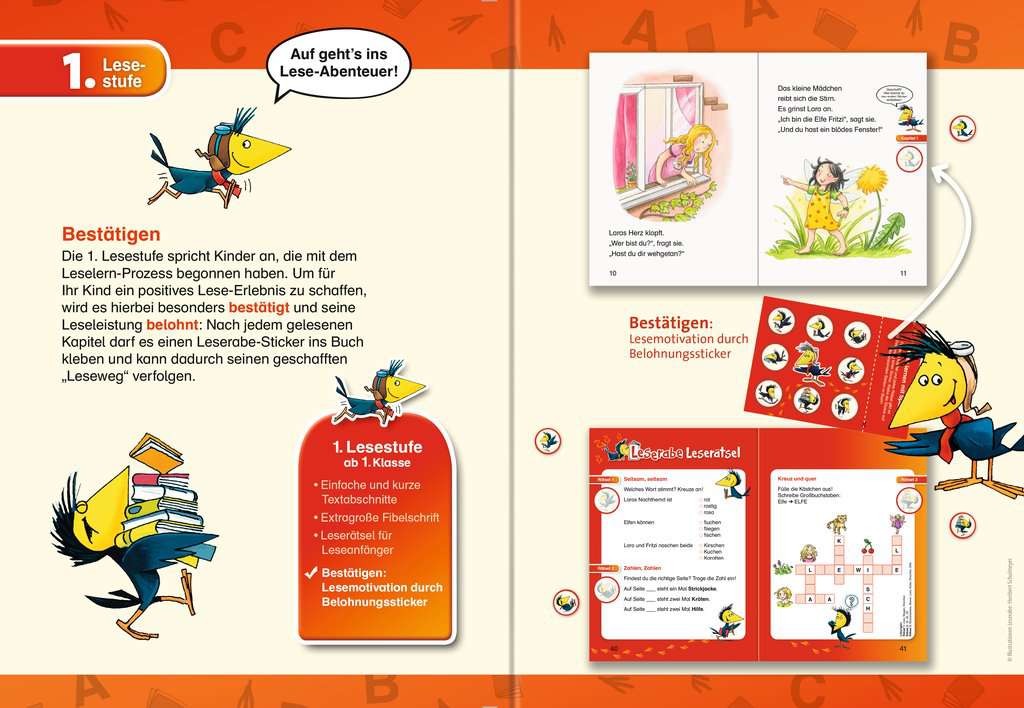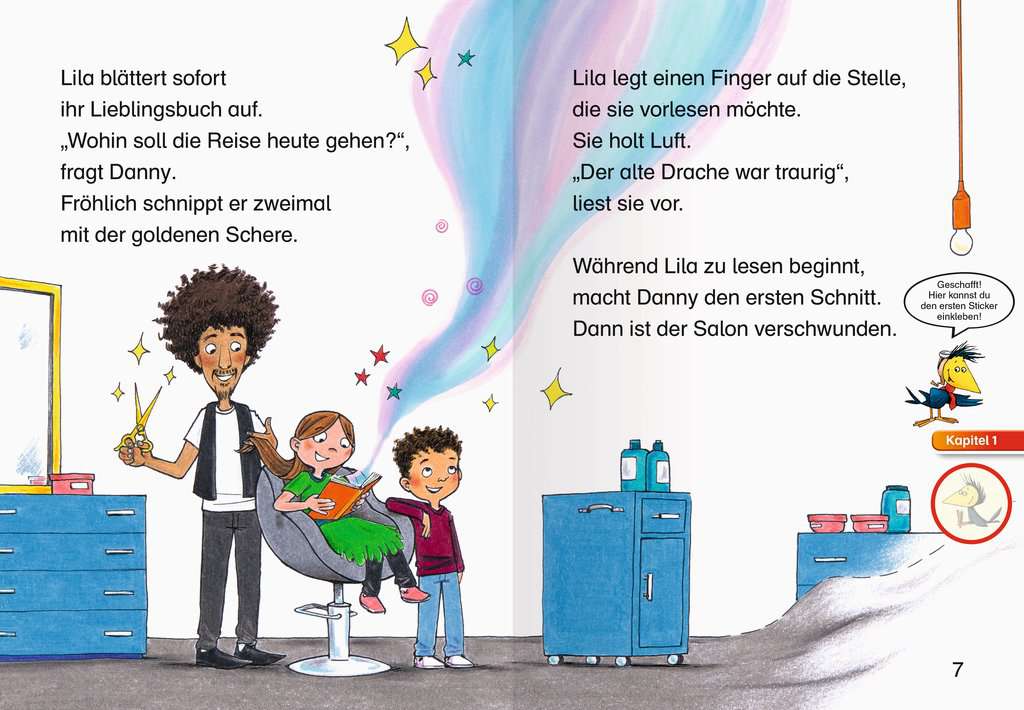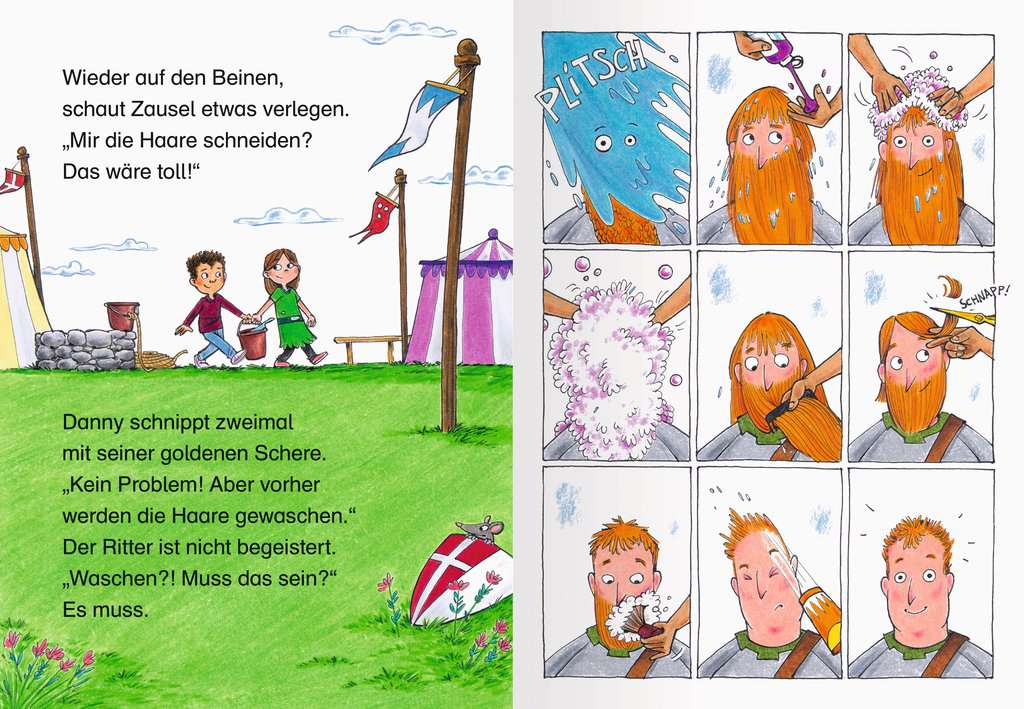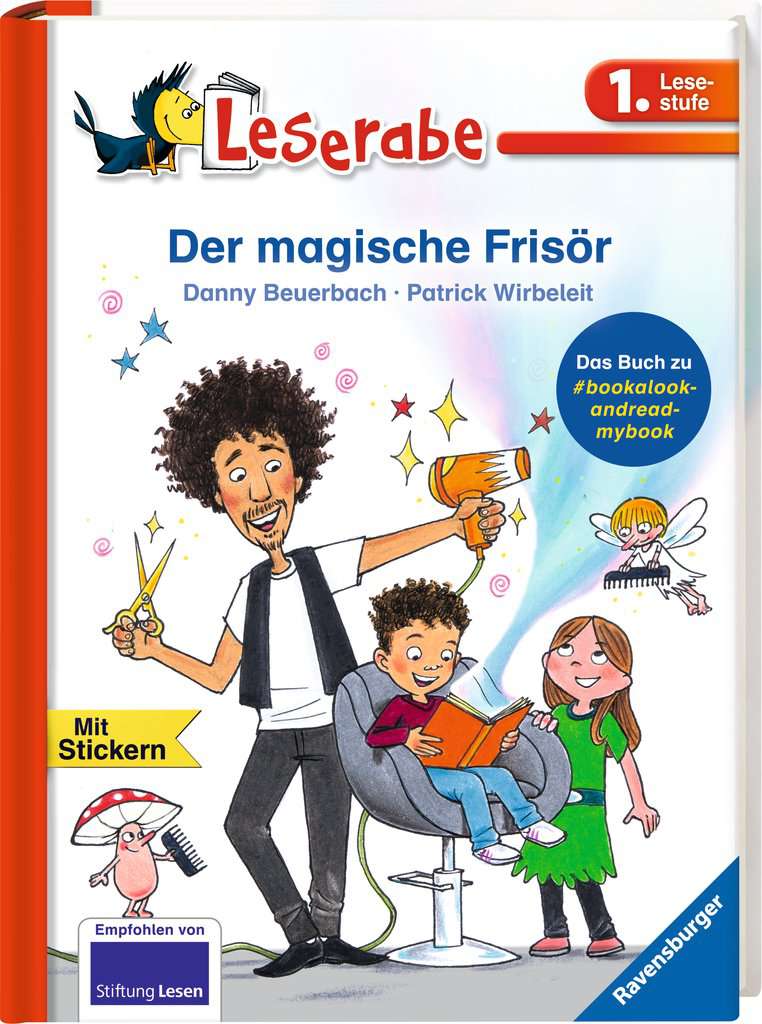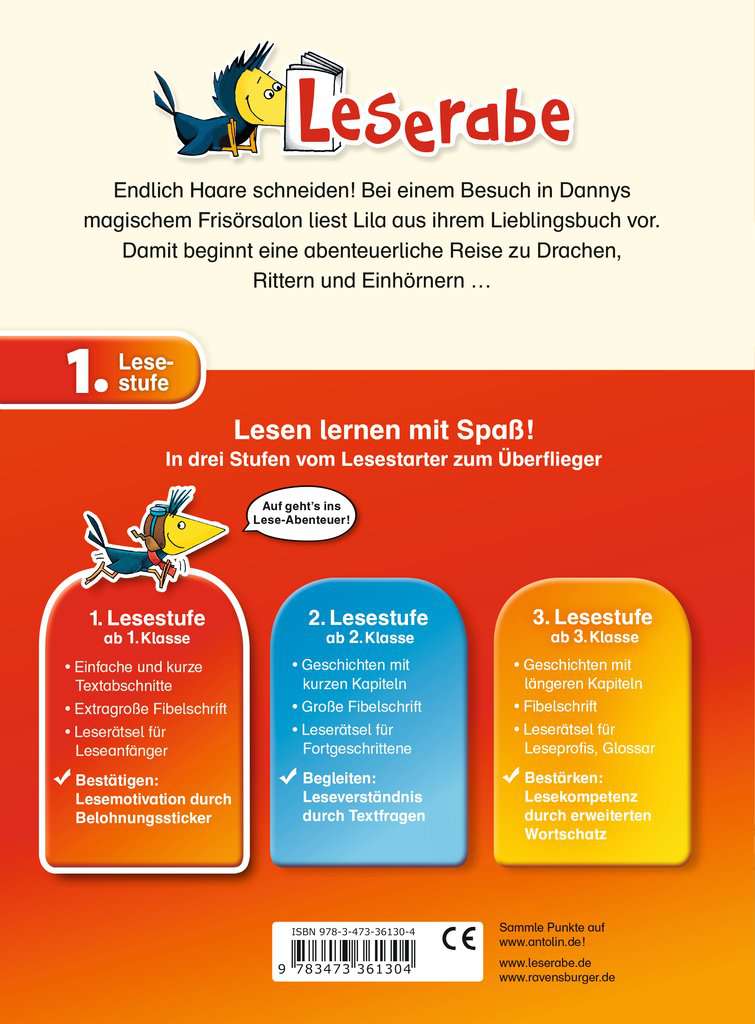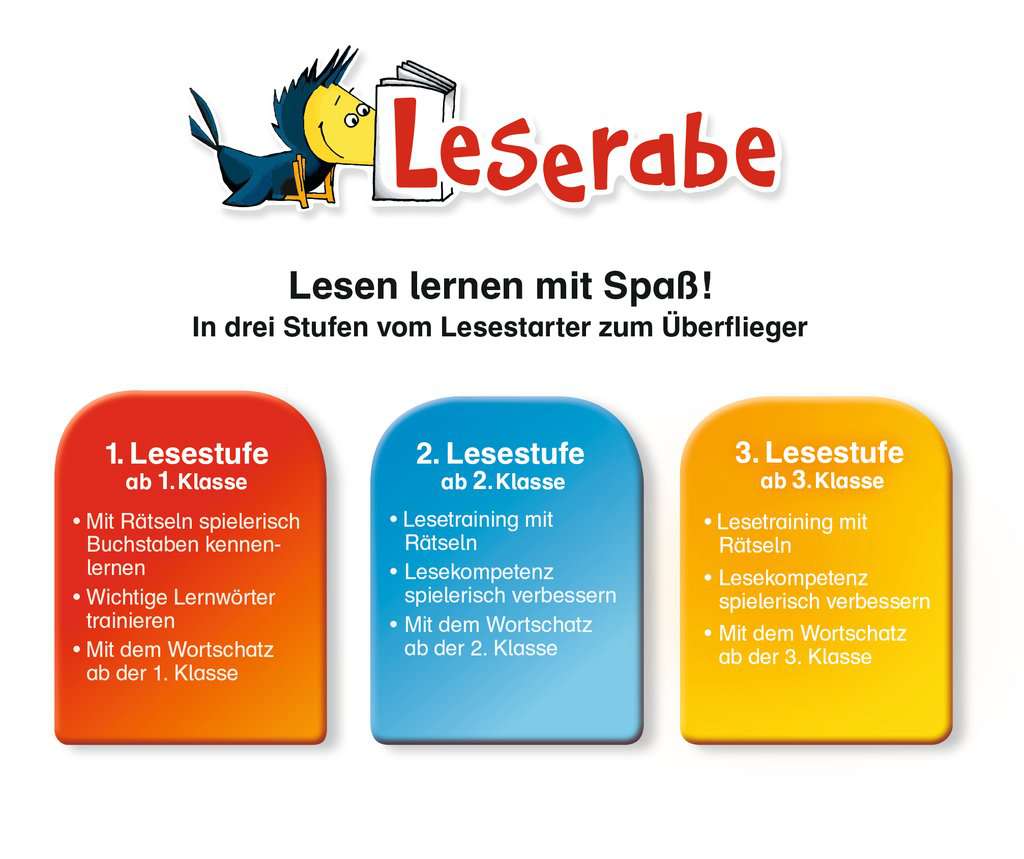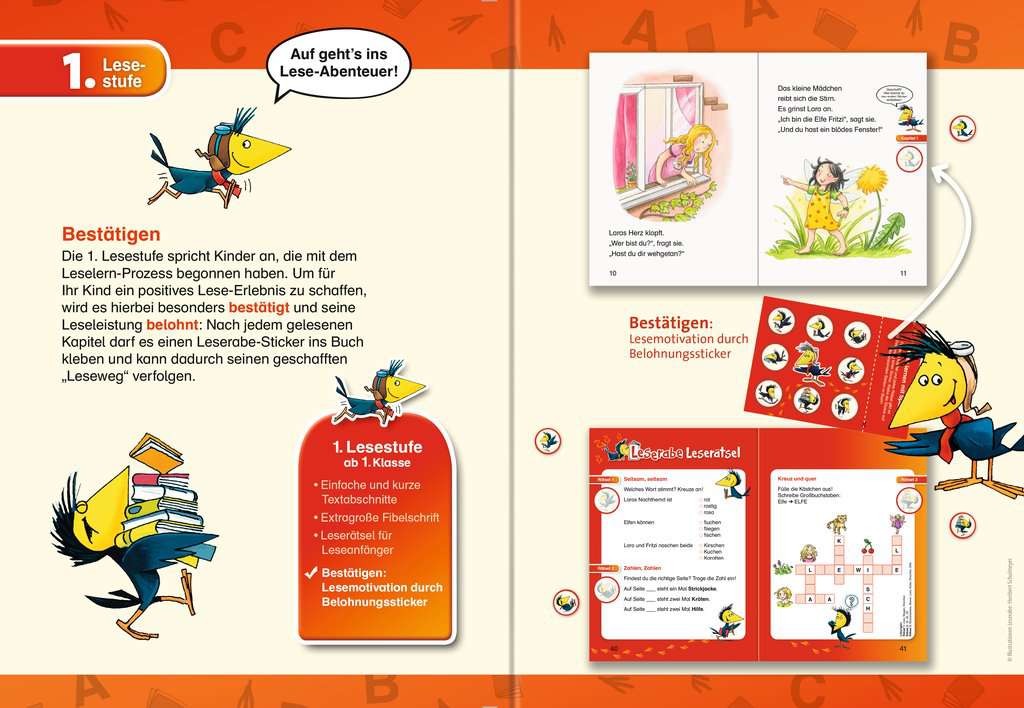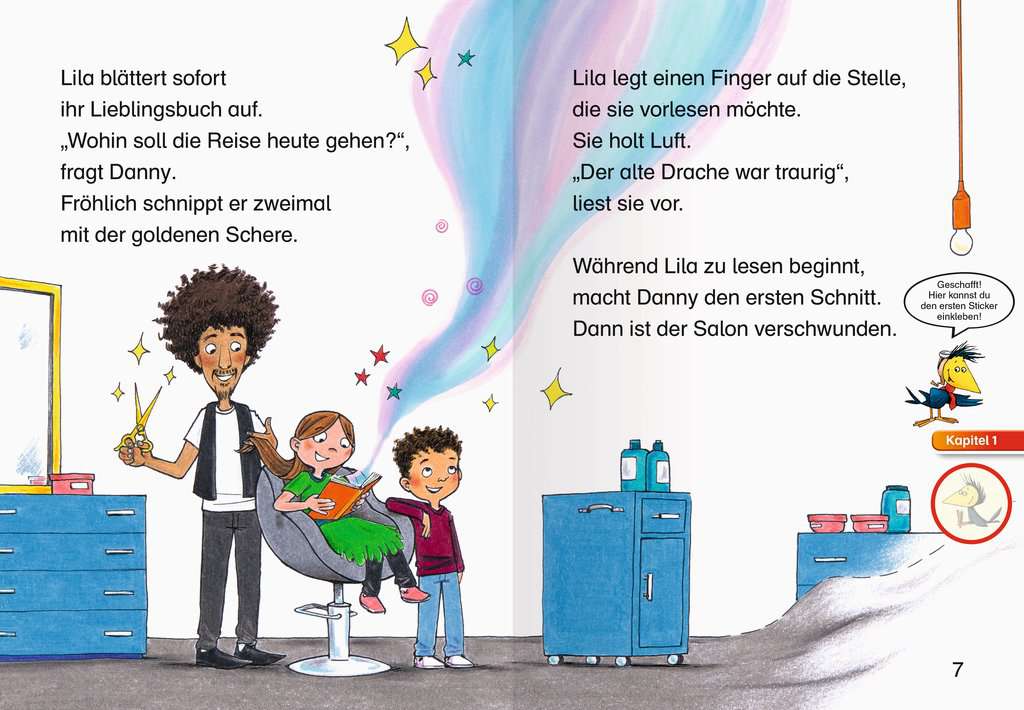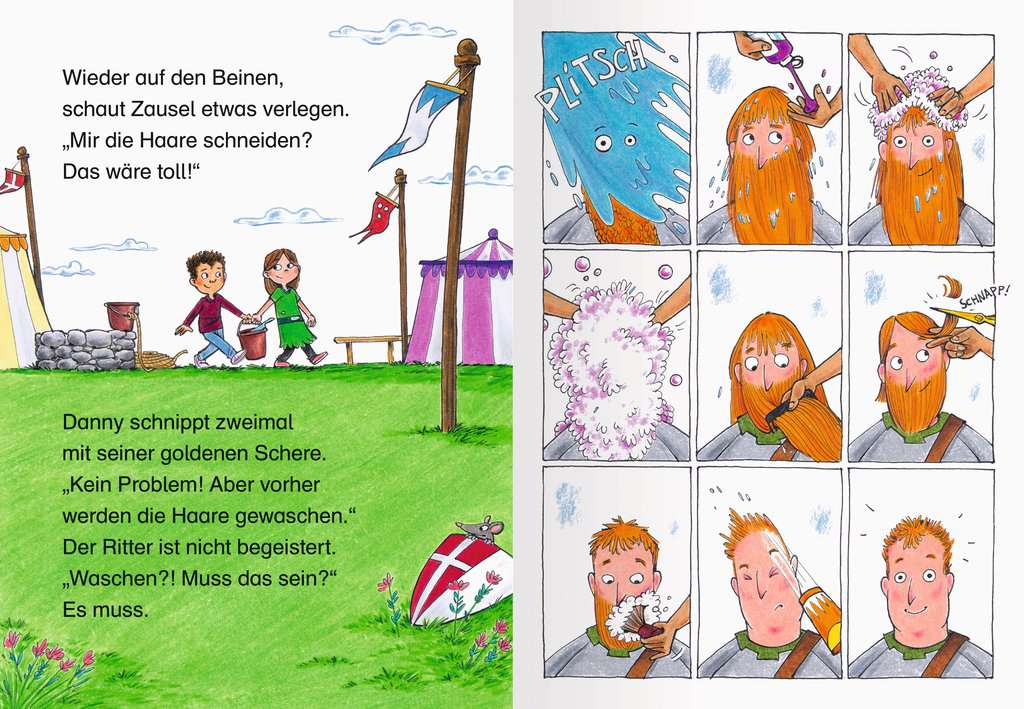 Reading Raven (Level 1): The Magic Hairdresser
Leserabe - 1. Lesestufe: Der magische Frisör
View all books in the series


An exciting, hair

raising adventure for early readers, set in a hairdressing salon. Short and easy paragraphs, many illustrations explaining the text and extra

large primer font. Includes reading riddle and reward stickers.

48 pp
6 years +
17,6 x 24 cm
EUR 8.99
December 2019
Hardcover
978-3-473-36130-4
• With stickers.
Content
Finally a haircut! With a visit to Danny's magic hairdressing salon, a fantastic journey to dragons, knights and unicorns begins for Lila and Erik. After all, Danny is a very special hairdresser: He only starts his work once his young clients start reading to him. In doing so, Danny, Lisa and Erik delve ever deeper into the worlds of their favourite books.
About the Series
The Reading Raven series is designed to encourage beginning readers by providing fun and exciting stories at each ability level, from their first efforts at reading alone to more advanced chapter books Each Reading Raven book includes reading riddles, puzzles to solve using information in the story. This is a fun way to check how well children understand what they read. The first level features short texts with lots of pictures that provide clues to the story's meaning. These books are written in extra-large print. When children are ready for longer stories, the second level of Reading Raven offers short chapter books, also in large print with illustrations that help readers follow the text. The third level is for readers who are becoming proficient, with longer chapters and increasingly complex stories, but still with accompanying pictures and highly readable print.
The Author
Danny Beuerbach trained as a hairdresser in 2003 and worked all over the world in renowned hairdressing salons and as a guest hairdresser for photo shoots, magazines and fashion shows. He has been living in Munich since 2013 and currently works as a freelance hair stylist and event organiser.
The Illustrator
Patrick Wirbeleit is an illustrator and comic book artist. His work has been published by numerous German publishers.
Rights Sold
Russian (worldwide)