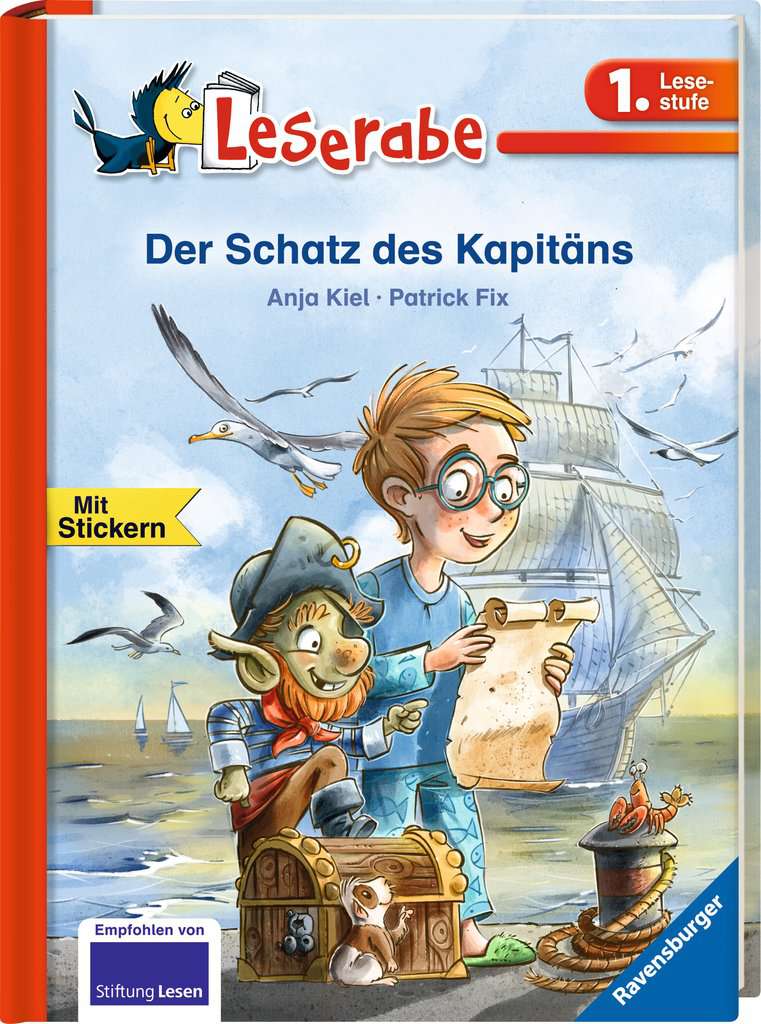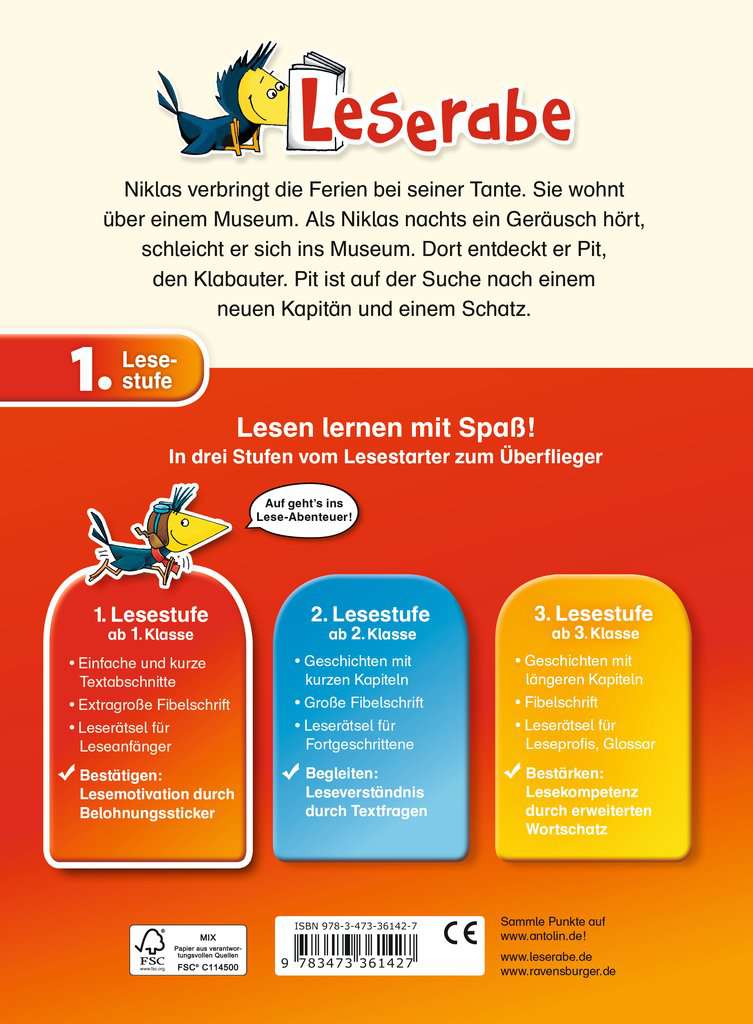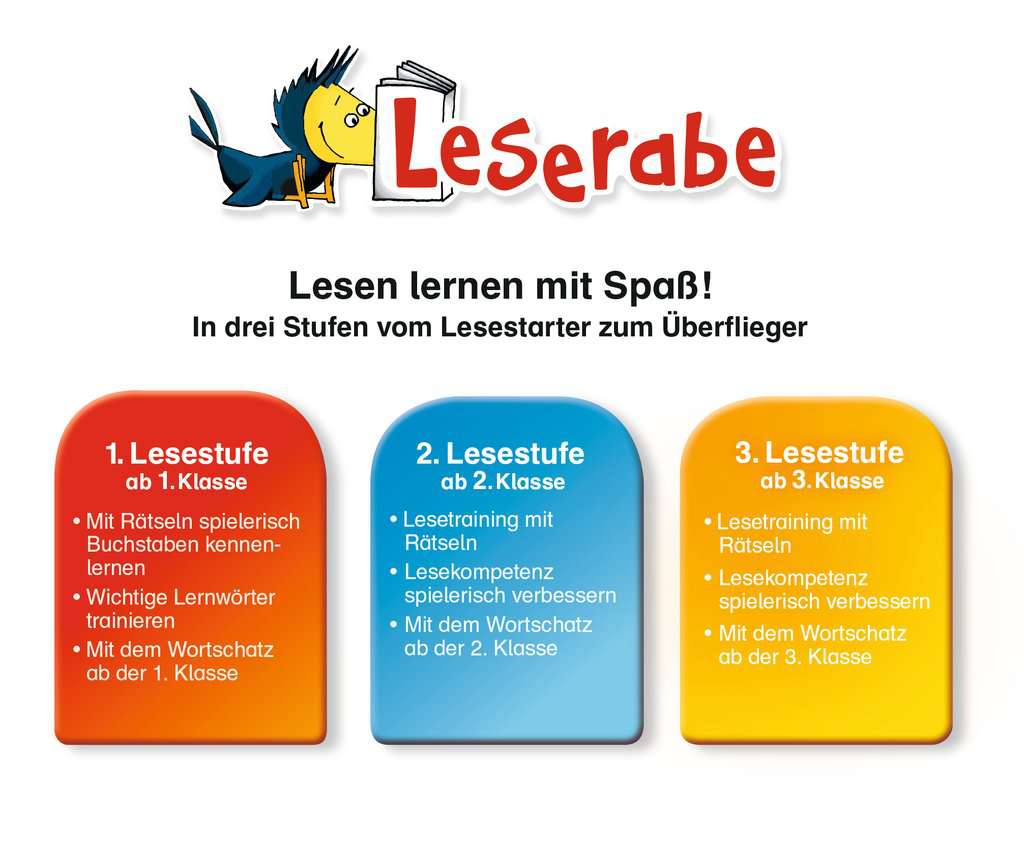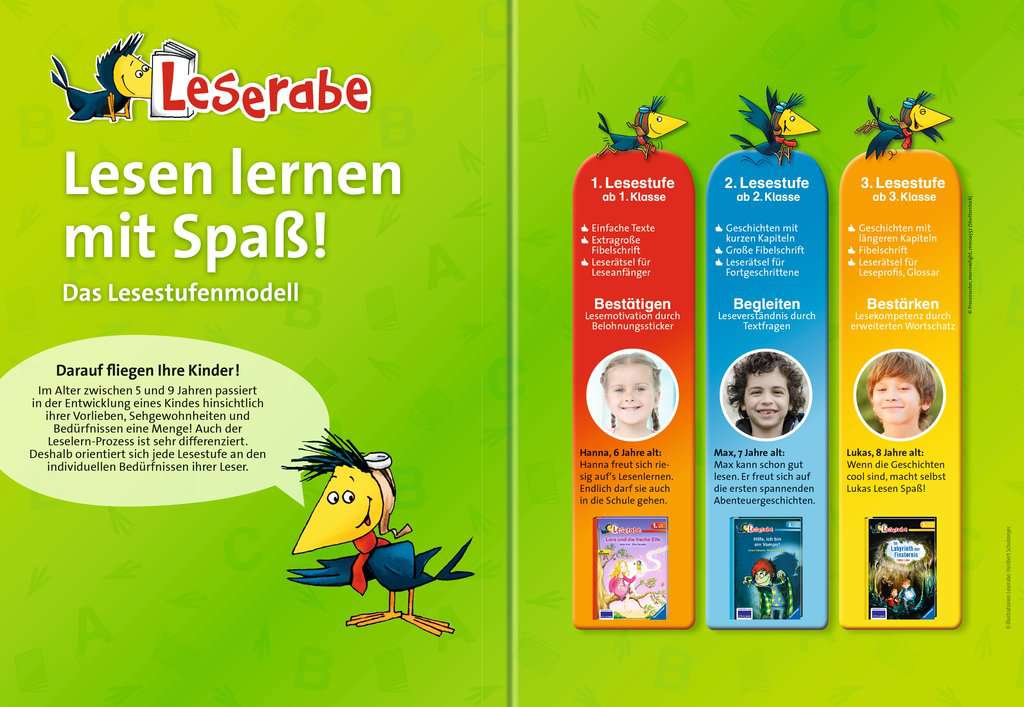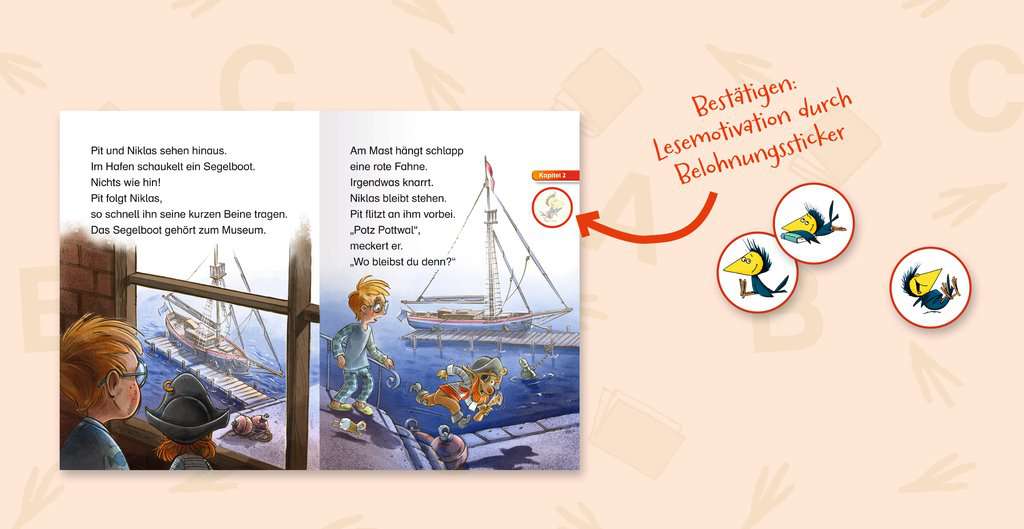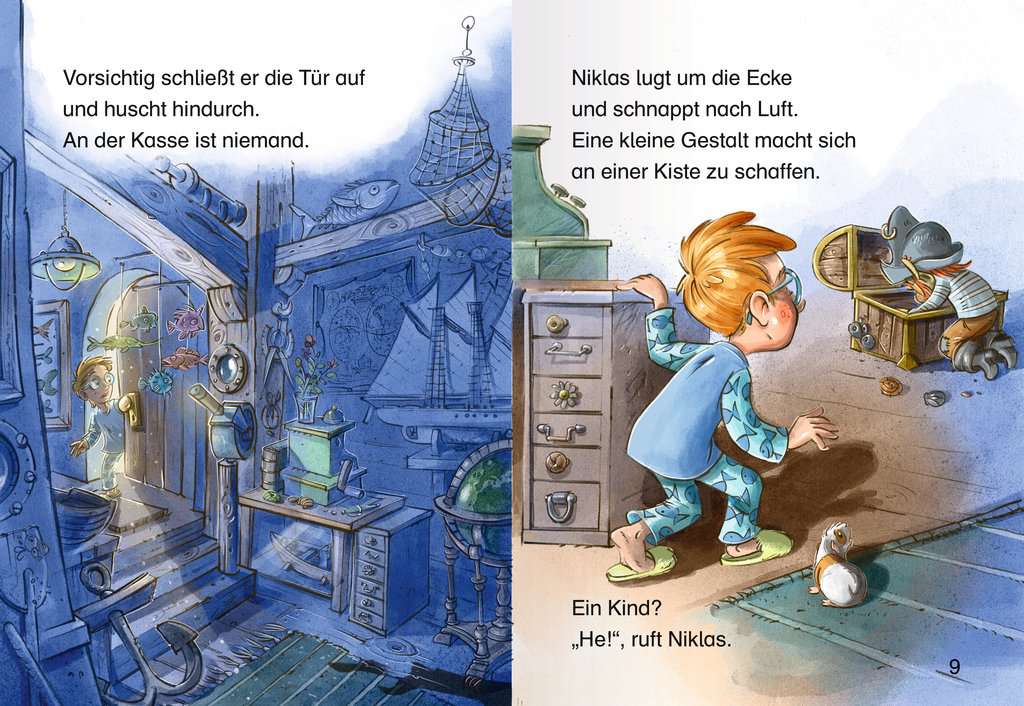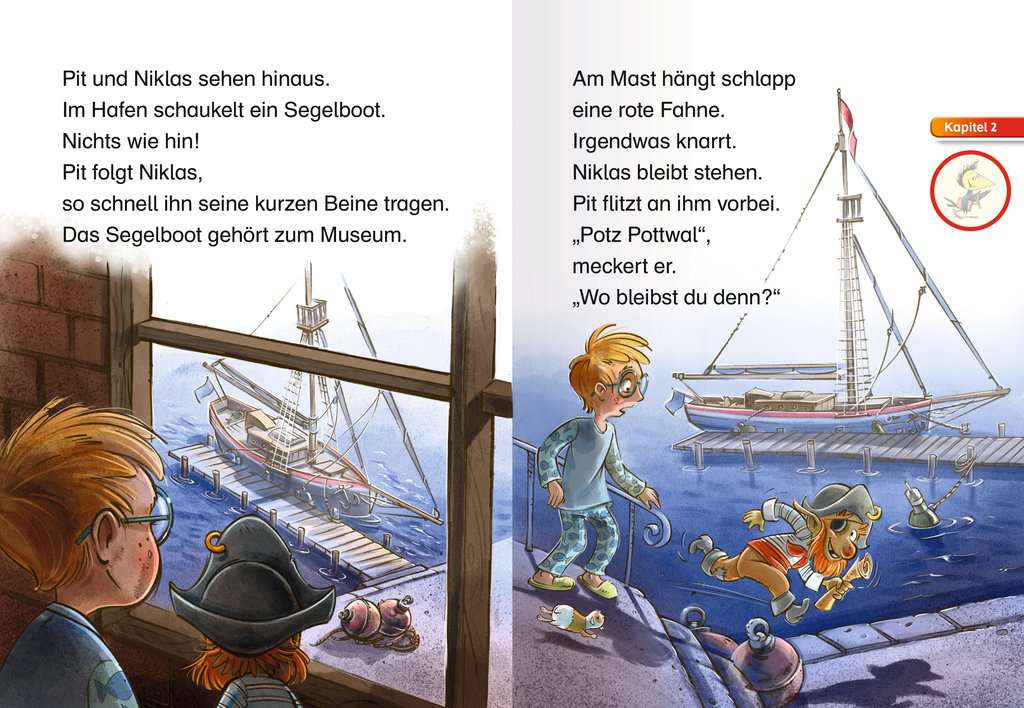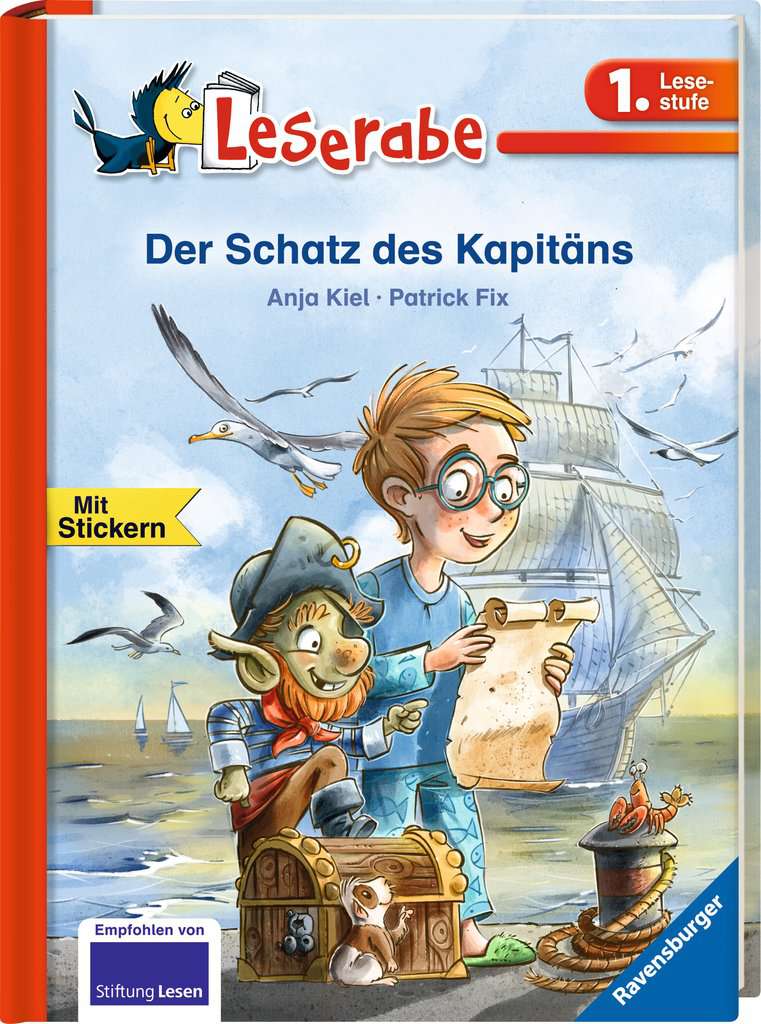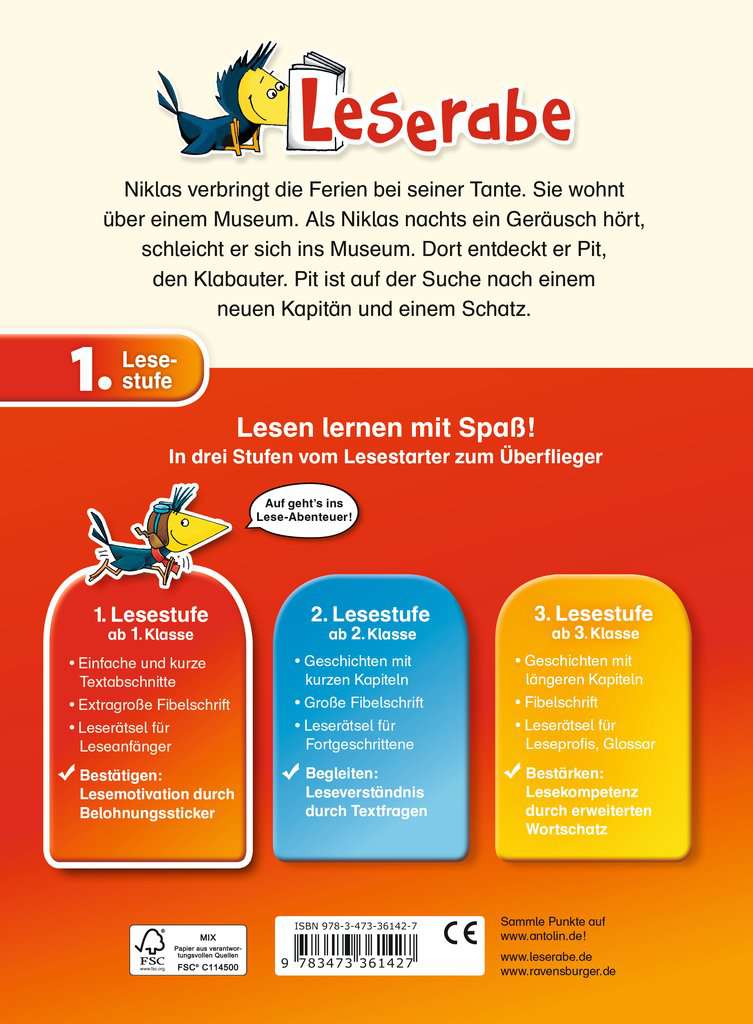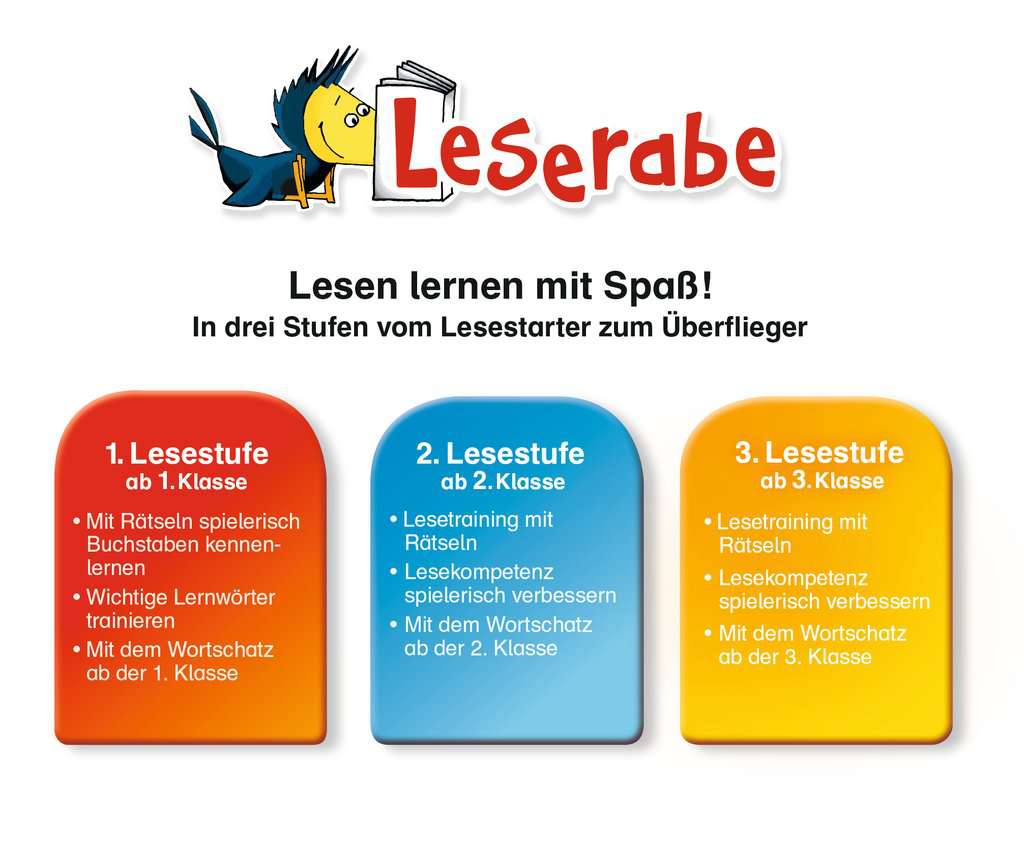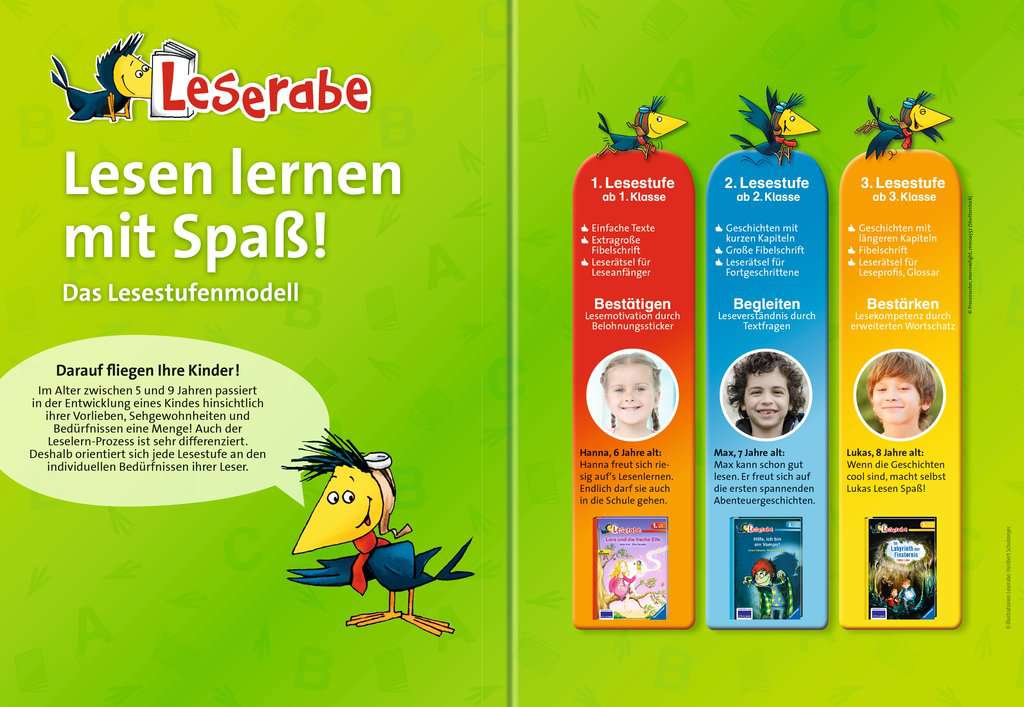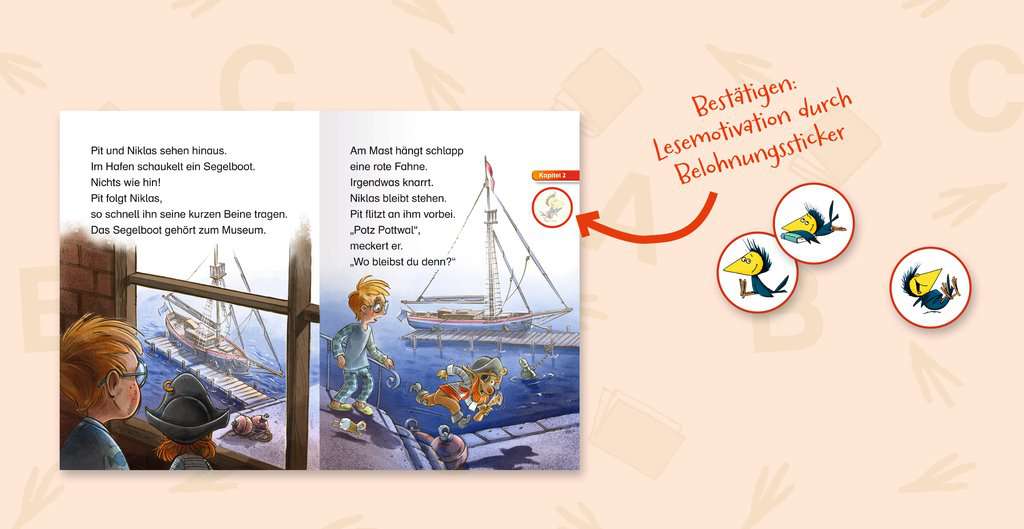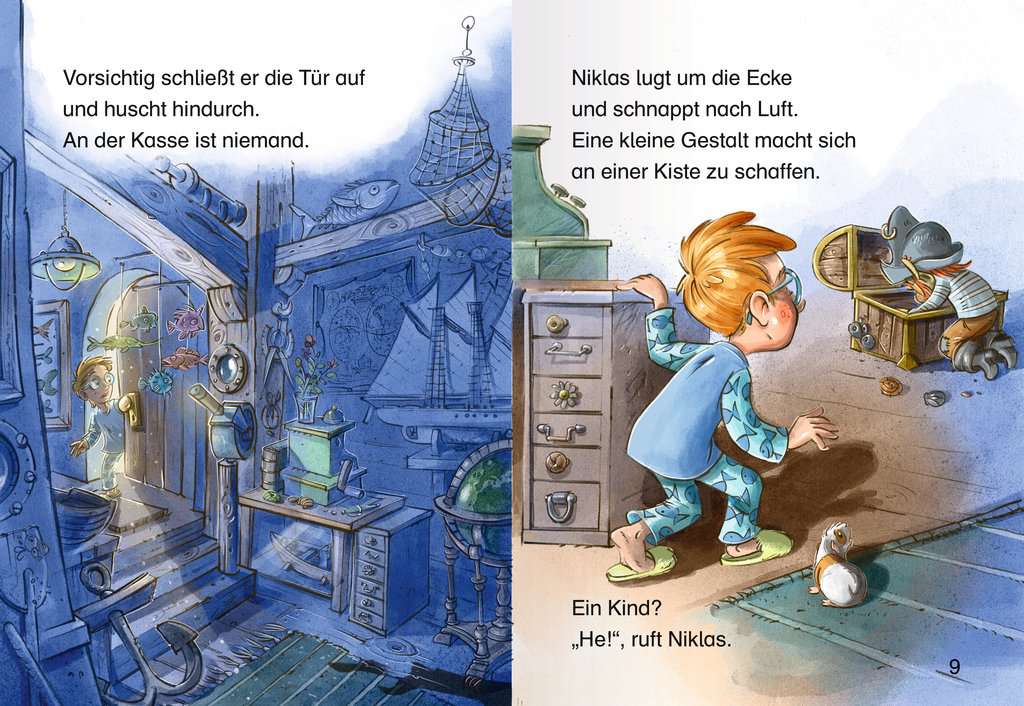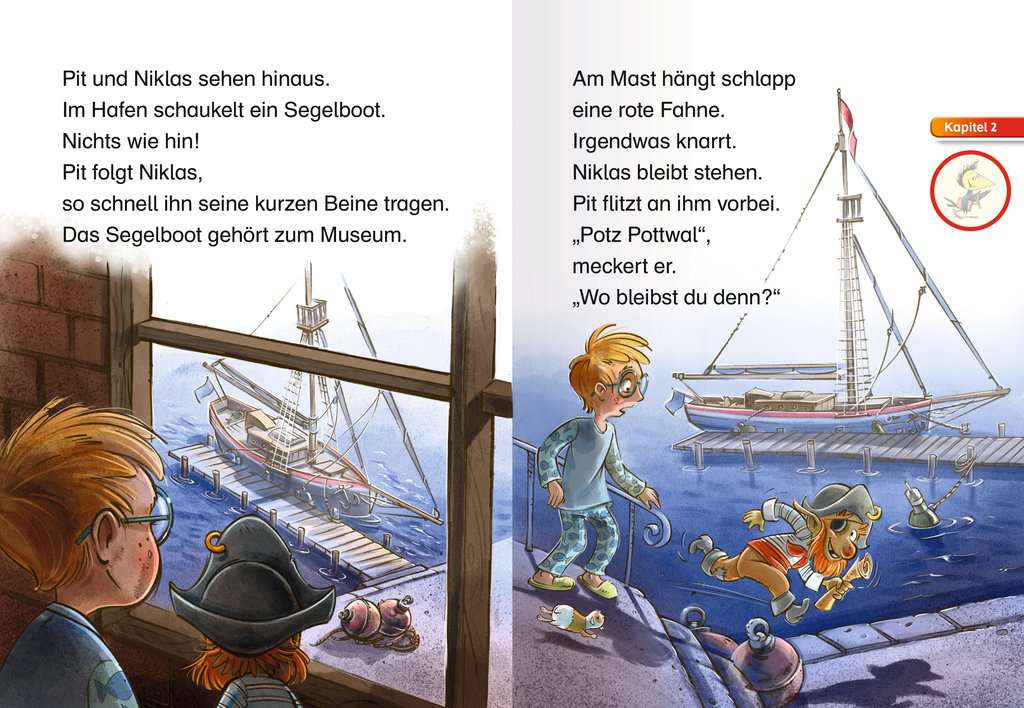 Reading Raven (Level 1): The Captain's Treasure
Leserabe - 1. Lesestufe: Der Schatz des Kapitäns
View all books in the series


Gripping treasure hunt with interactive puzzles

48 pp
6 years +
17,6 x 24 cm
EUR 8.99
May 2019
Hardcover
978-3-473-36142-7
• With stickers.
Content
Niklas spends the holidays at his Auntie Steffi's. She lives by the harbour, above her museum that features model ships, nautical charts and telescopes. When Niklas hears a noise at night, he bravely slips into the museum and discovers a little man with an eyepatch: Pit, a ship's kobold. Pit has slept in his hiding place for 33 years. Now he is looking for a new captain, and most of all for treasure. Good thing Niklas knows how to read. He explains to Pit what it says on his treasure map. Together, the two of them solve three puzzles and eventually find great-grandfather Klaas' compass. Steffi is happy about the unexpected find and gives the compass to Niklas, thus making him Pit's captain.
About the Series
The Reading Raven series is designed to encourage beginning readers by providing fun and exciting stories at each ability level, from their first efforts at reading alone to more advanced chapter books Each Reading Raven book includes reading riddles, puzzles to solve using information in the story. This is a fun way to check how well children understand what they read. The first level features short texts with lots of pictures that provide clues to the story's meaning. These books are written in extra-large print. When children are ready for longer stories, the second level of Reading Raven offers short chapter books, also in large print with illustrations that help readers follow the text. The third level is for readers who are becoming proficient, with longer chapters and increasingly complex stories, but still with accompanying pictures and highly readable print.
The Author
Anja Kiel, born in 1973, wanted to become a painter or dancer as a child. Only after her master's degree in art history, philosophy and applied cultural sciences did she discover her enthusiasm for writing. After the birth of her two children, she finally turned her hobby into a career and became an author. The beauty of her job is that with every book she can immerse herself into a new world. To relax, she does yoga or visits museums. The author lives her dream of happiness today: she can practice her profession freely and spend a lot of time with her family.
The Illustrator
Illustrator Patrick Fix worked as a comic and cartoon artist before starting his own advertising agency. He has exclusively illustrated children and young adult media for a number of years now. When he's not drawing, Patrick Fix loves spending his time hiking or cycling out in nature. In his imagery, he aims to pass on his passion for nature to children. And he's happy when both children and parents keep discovering new nuances in his images. He lives in Freiberg am Neckar with his family.
Rights Sold
Russian (worldwide)