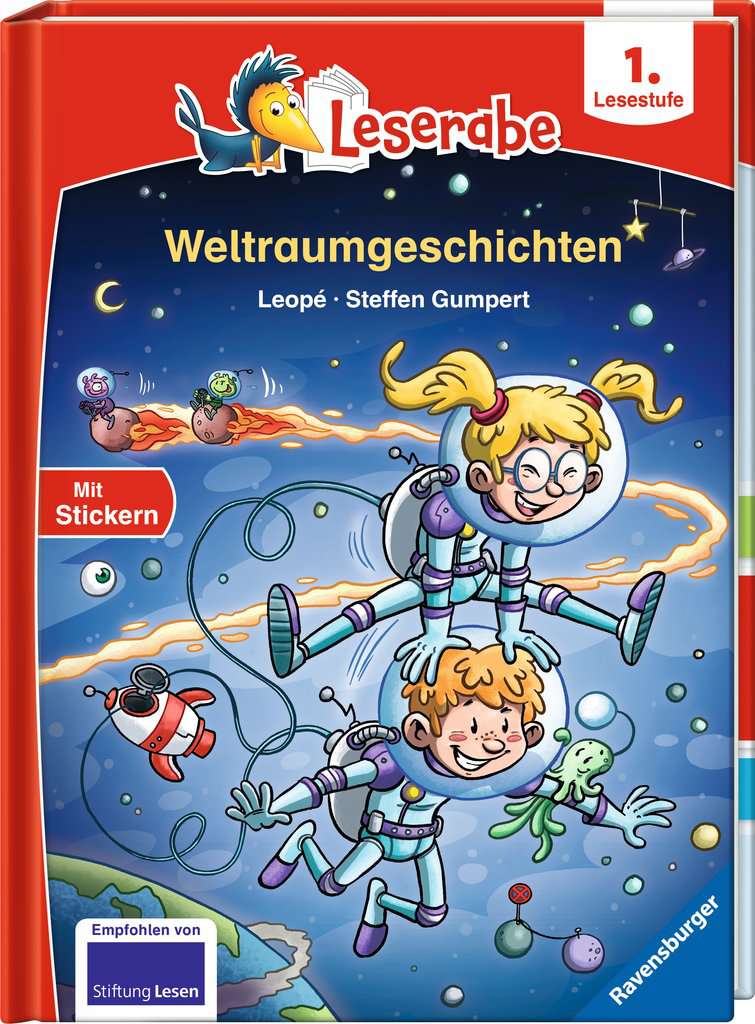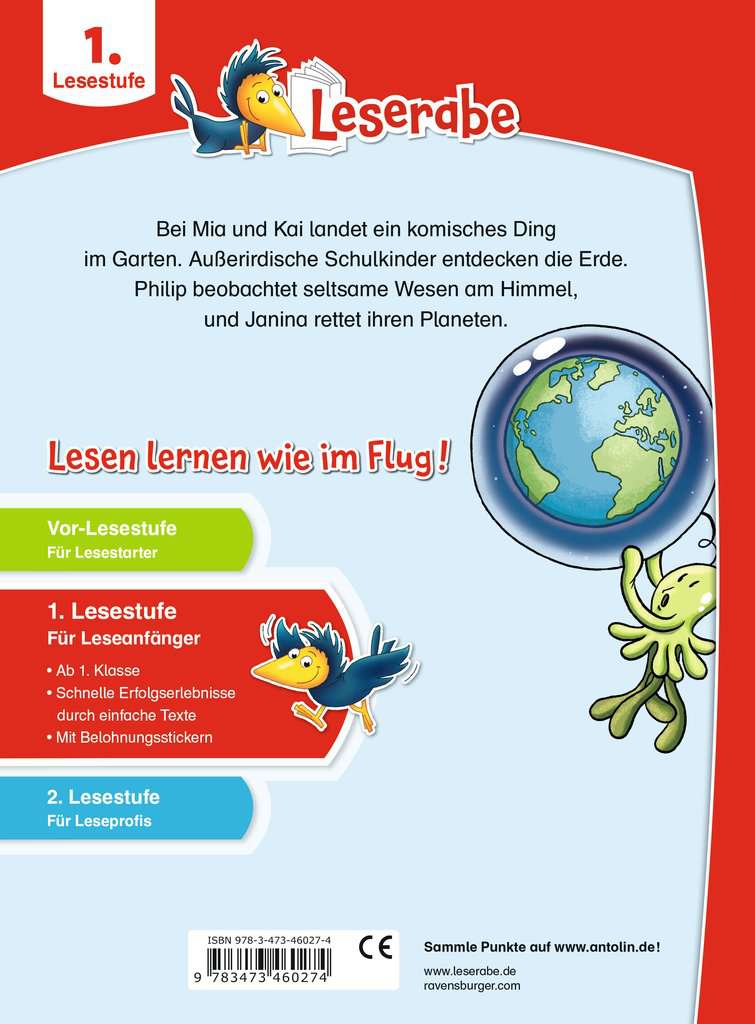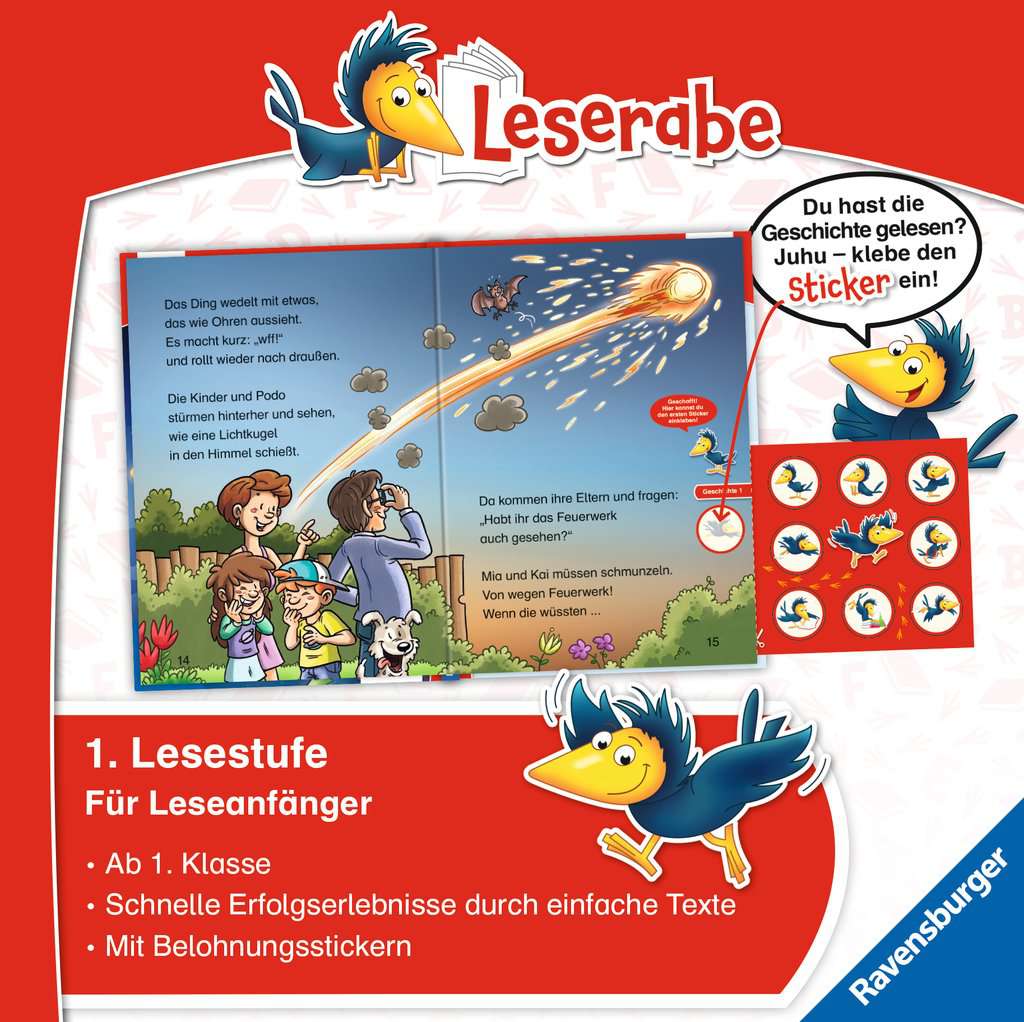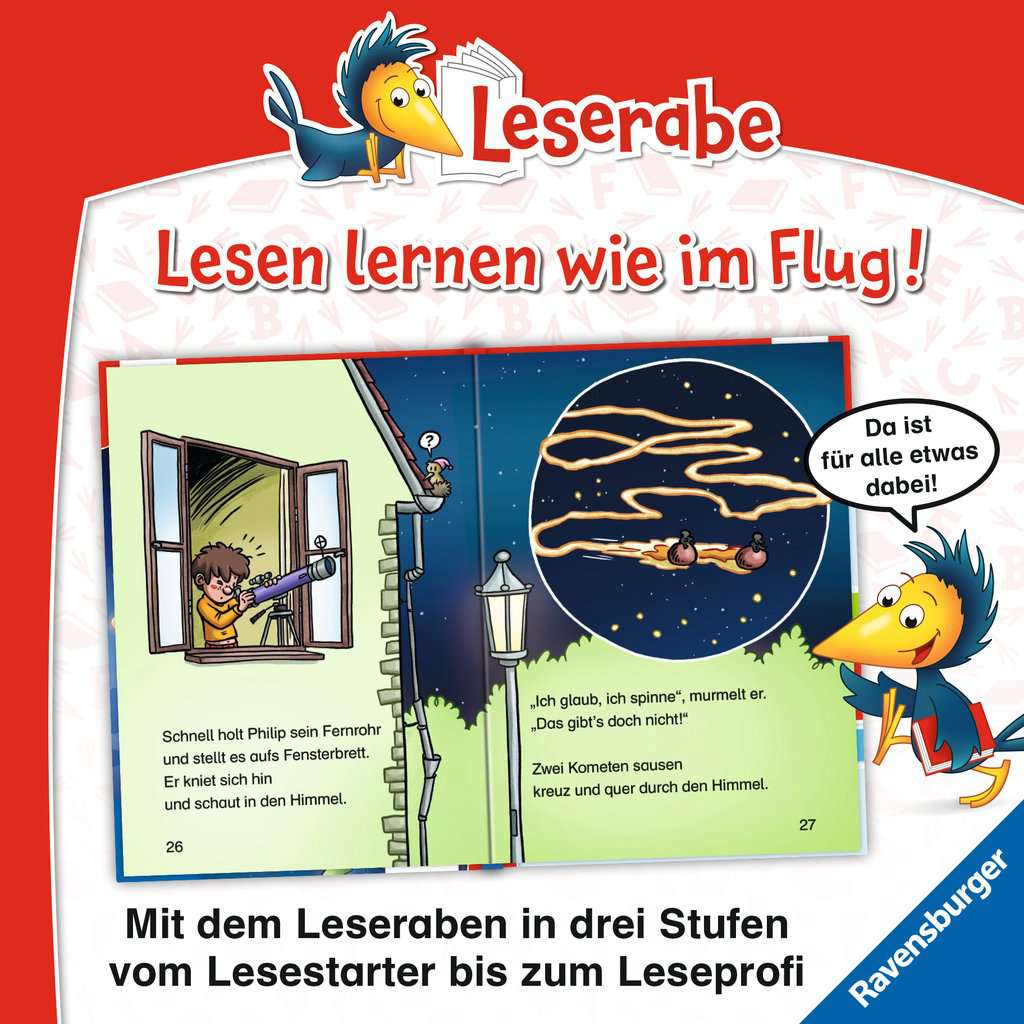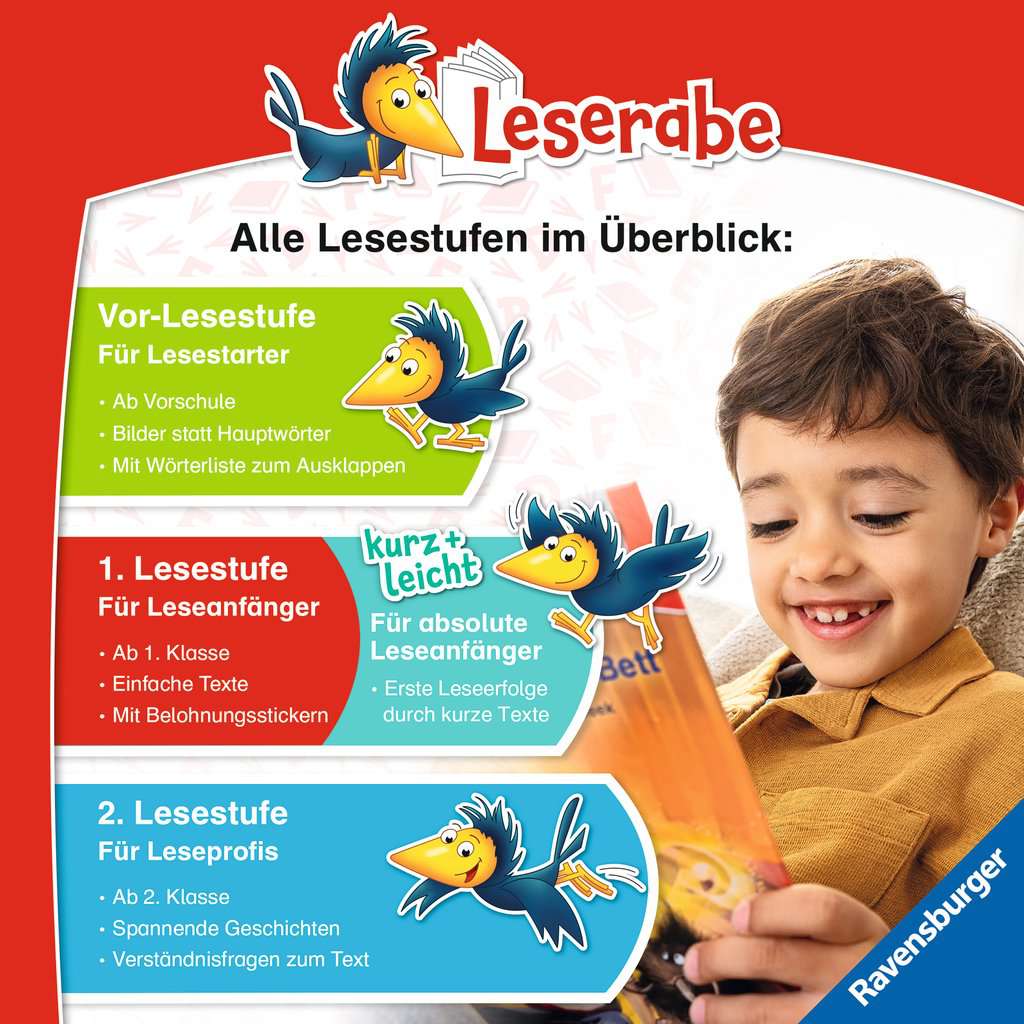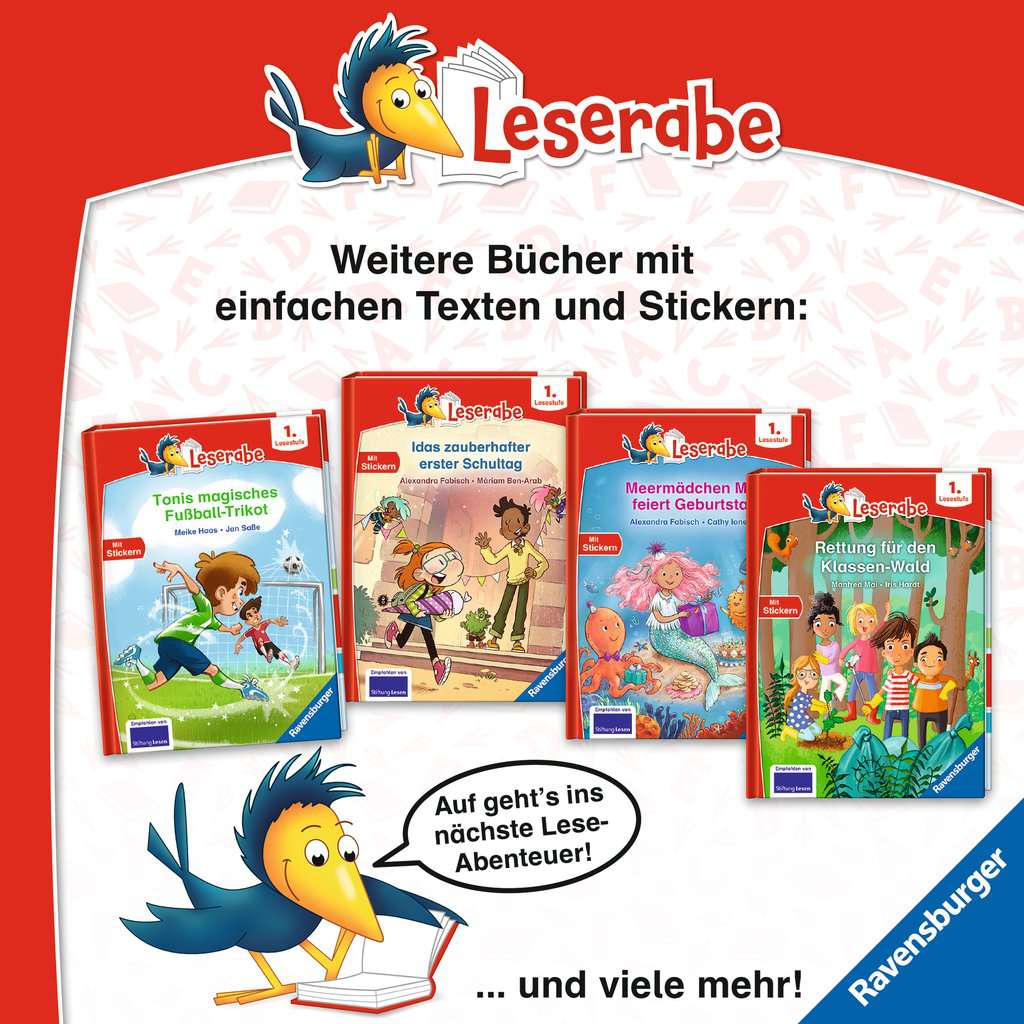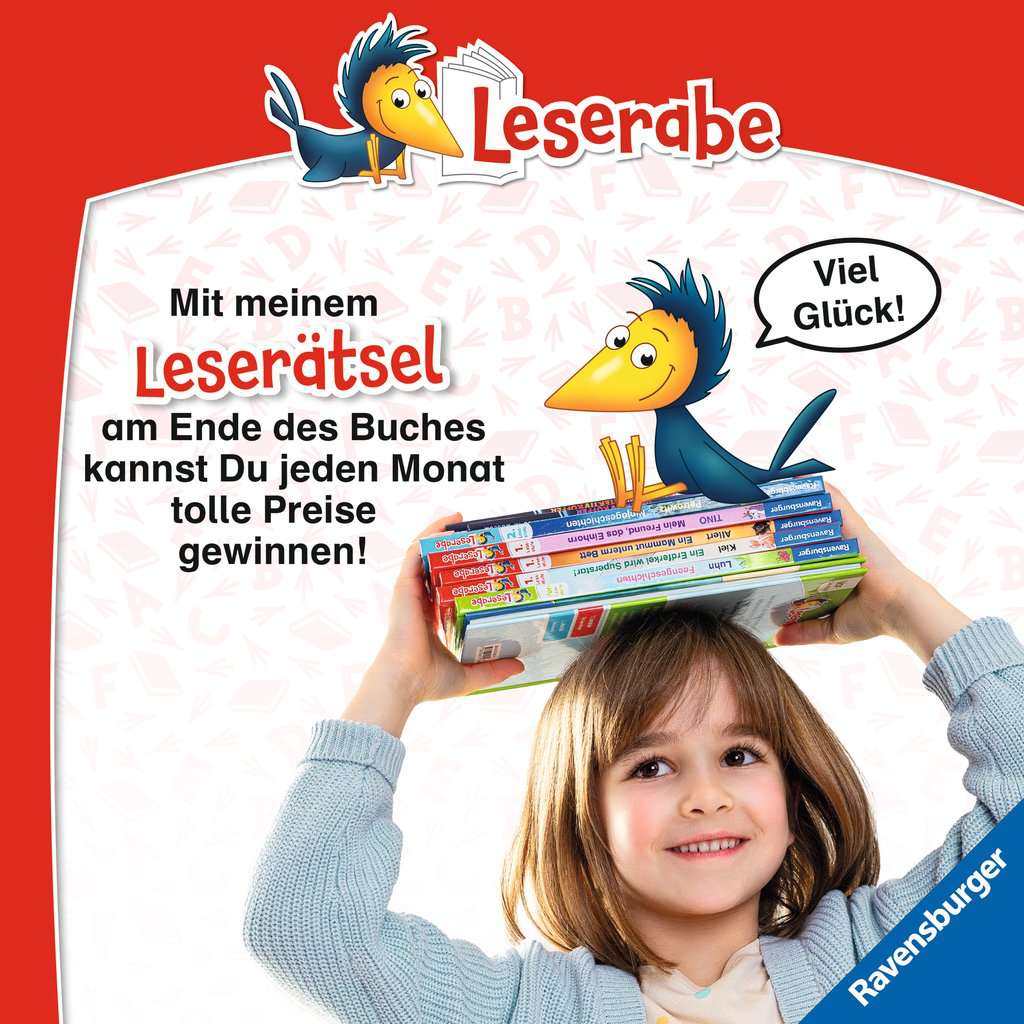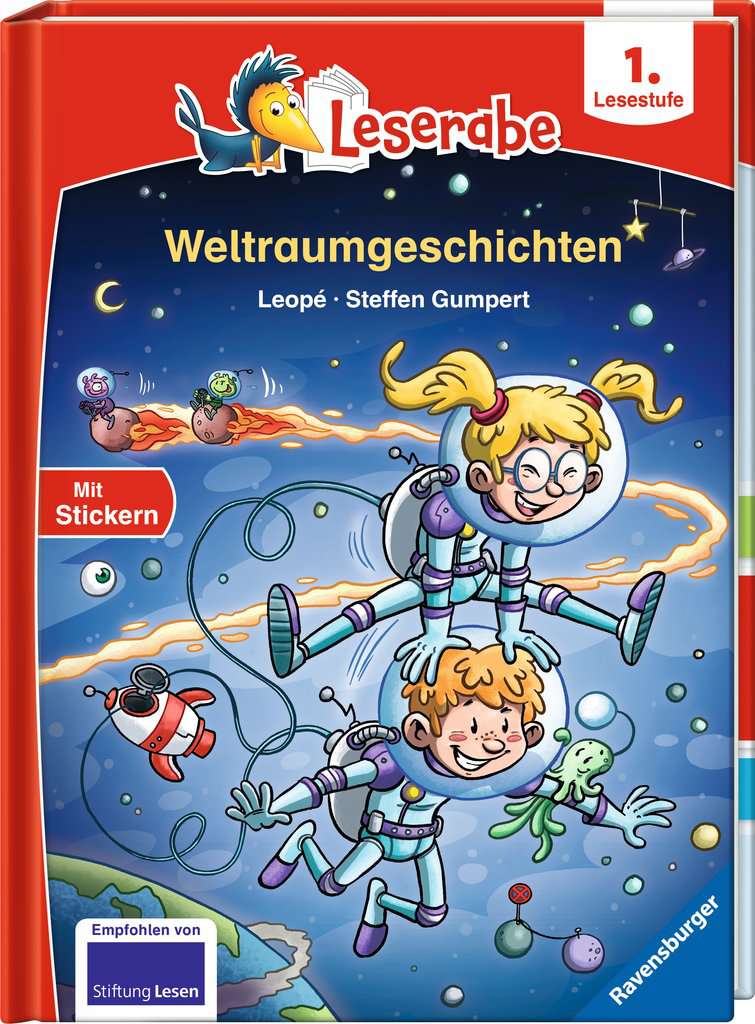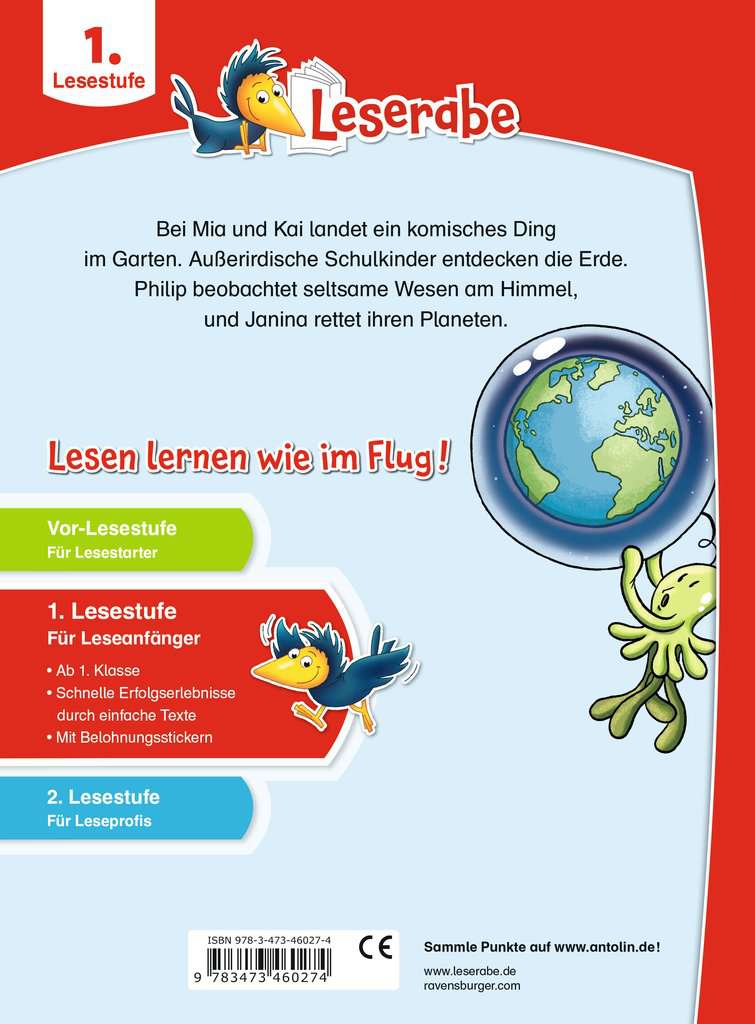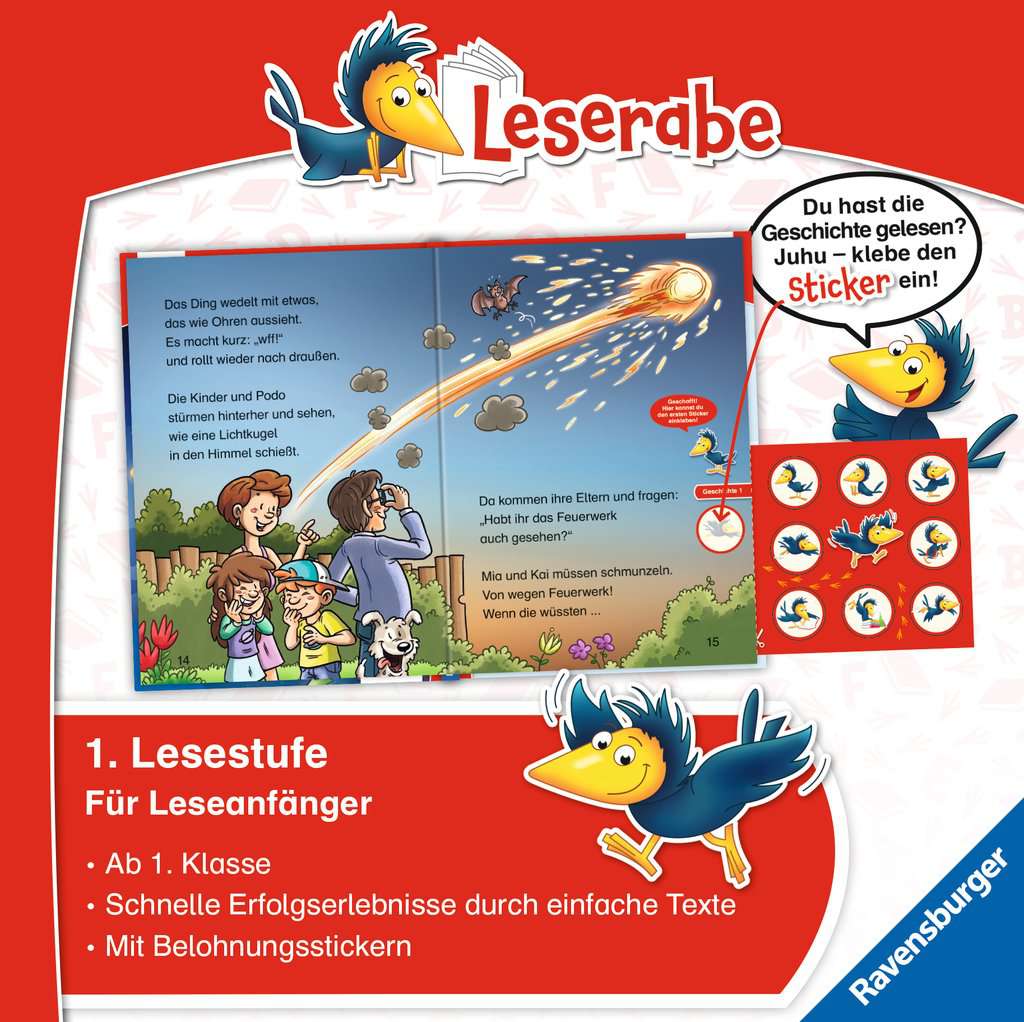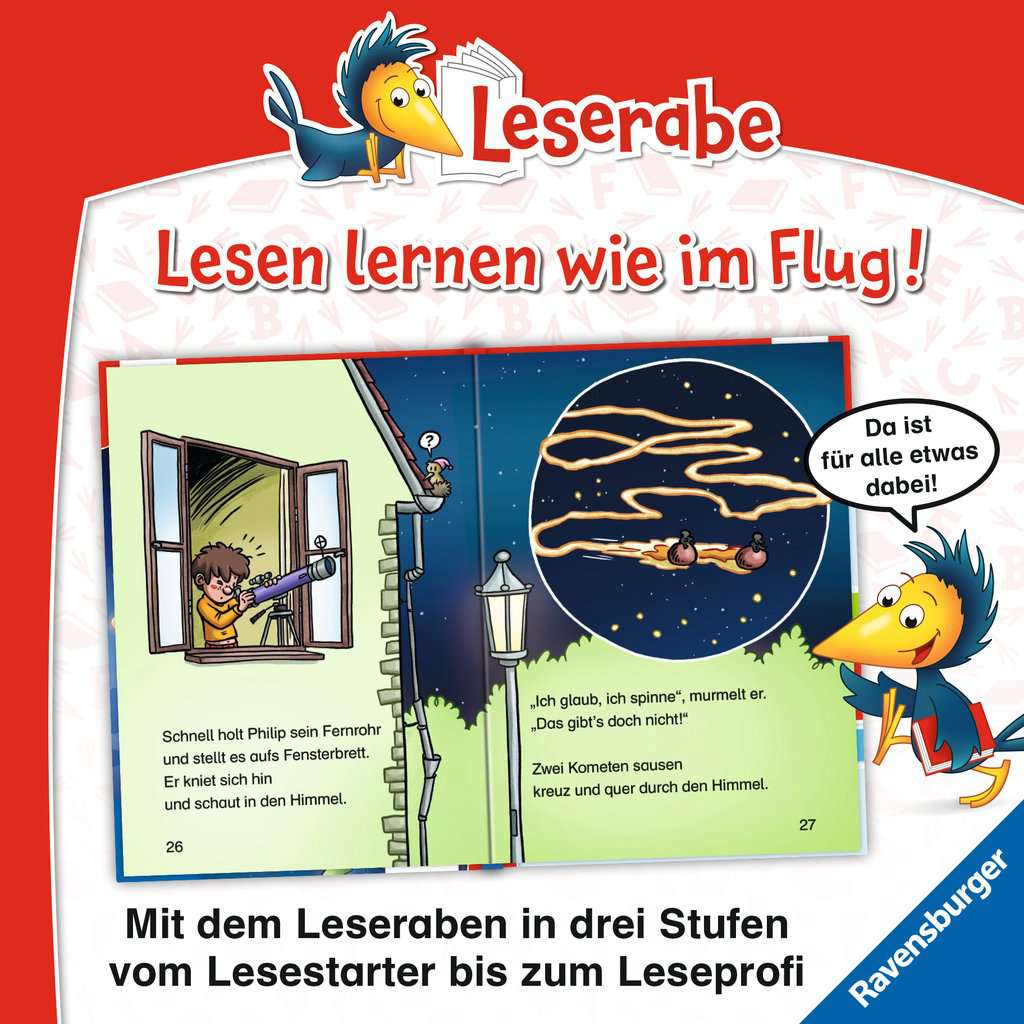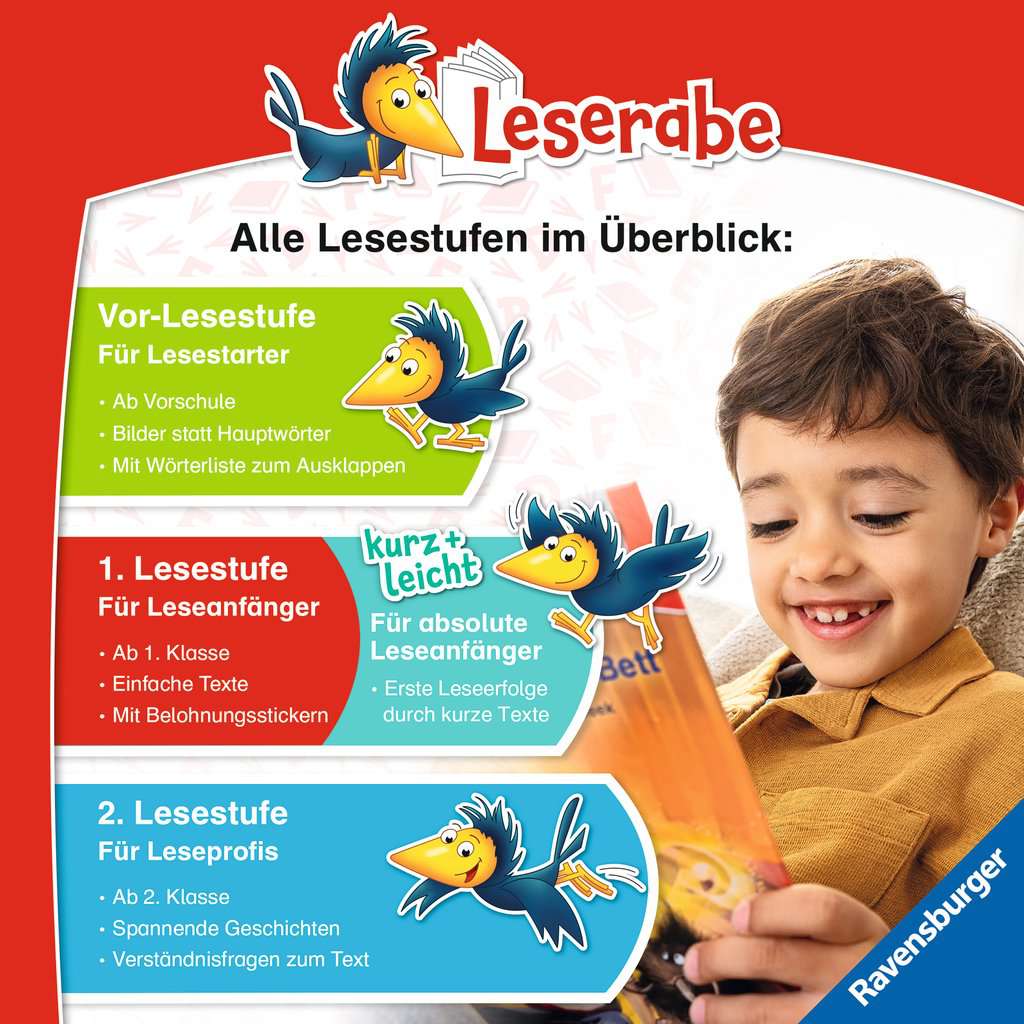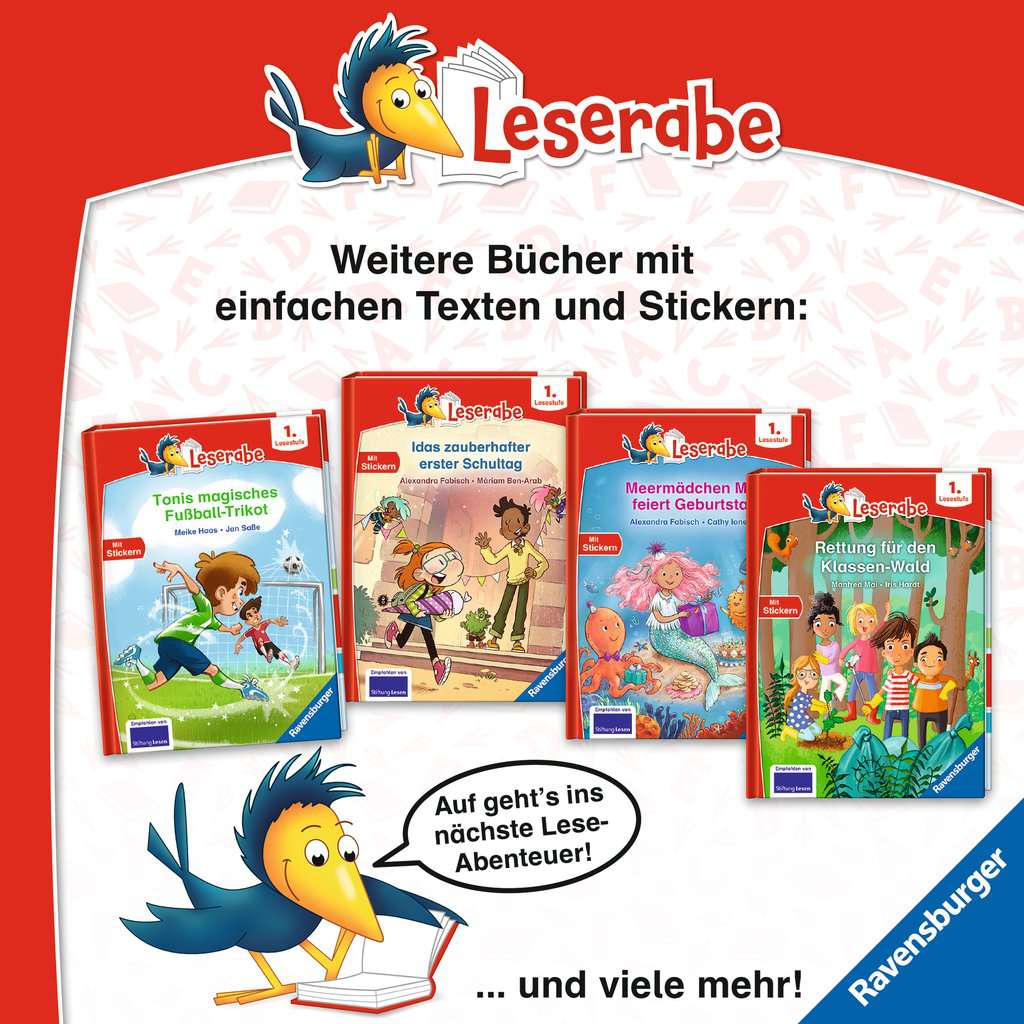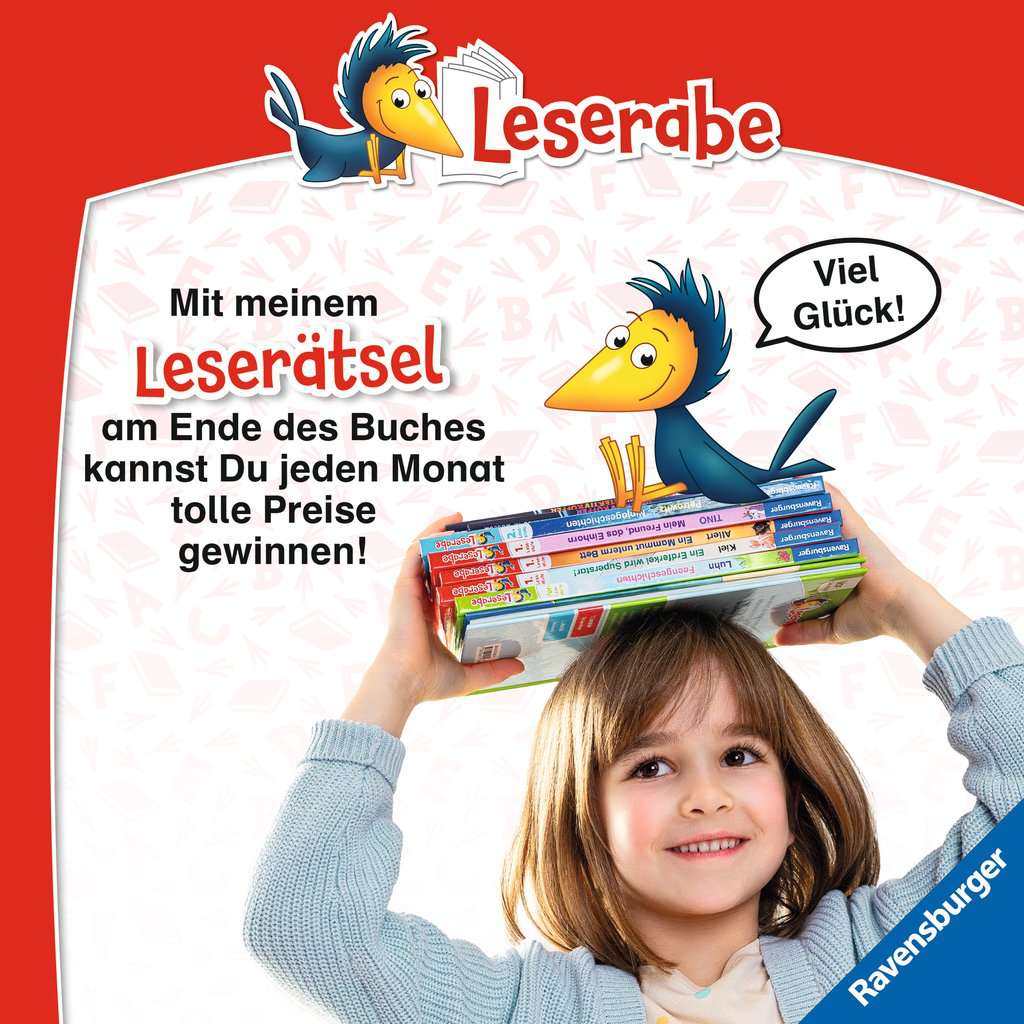 Reading Raven (Level 1): Space Stories
Leserabe - 1. Lesestufe: Weltraumgeschichten
View all books in the series


The first level in the Reading Raven features short texts with lots of pictures that provide clues to the story's meaning

These books are written in extra-large print

Includes reading riddles, puzzles to solve using information in the story

48 pp
6 years +
17,6 x 24 cm
EUR 8.99
January 2021
Hardcover
978-3-473-46027-4
• With stickers.
Content
A strange object lands in Mia's and Kai's garden, shooting back up into the sky soon after. At school, the little extra terrestrials look at the starry sky. Suddenly they spot a blue planet: Earth! Philip sees two comets with strange creatures perched on them hurtling through space. And Janina must save the Earth because the ruler of the planet Tantum is planning to extinguish the sun.
About the Series
The Reading Raven series is designed to encourage beginning readers by providing fun and exciting stories at each ability level, from their first efforts at reading alone to more advanced chapter books Each Reading Raven book includes reading riddles, puzzles to solve using information in the story. This is a fun way to check how well children understand what they read. The first level features short texts with lots of pictures that provide clues to the story's meaning. These books are written in extra-large print. When children are ready for longer stories, the second level of Reading Raven offers short chapter books, also in large print with illustrations that help readers follow the text. The third level is for readers who are becoming proficient, with longer chapters and increasingly complex stories, but still with accompanying pictures and highly readable print.
The Author
Leopé is a writer and illustrator who lives in Berlin. He enjoys encounters with people, animals and things that don't really exist, or that are usually overlooked, and turning these encounters into stories. Leopé says about his work: "The nice thing about writing and painting is that it lets me create anything I want."
The Illustrator
Steffen Gumpert was born on a Wednesday in Höxter/Westphalia and had his graduate certificate in Visual Communication handed to him at HAWK Hildesheim on a Saturday. Granted, quite a few years passed between those events. He then moved to Berlin on a Tuesday, where he still lives happily (by now with a family of his own). He brings home his daily bacon as an illustrator, comics artist and cartoonist for various publishers and clients, and occasionally designs characters for animated movies and game developers.
Rights Sold
Russian