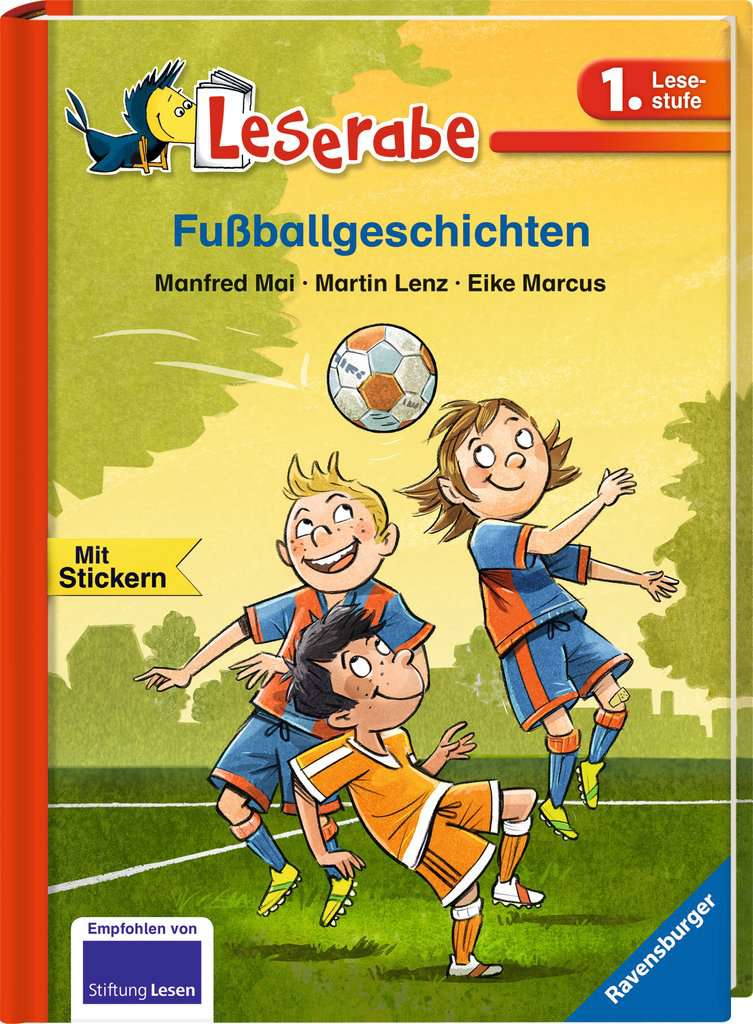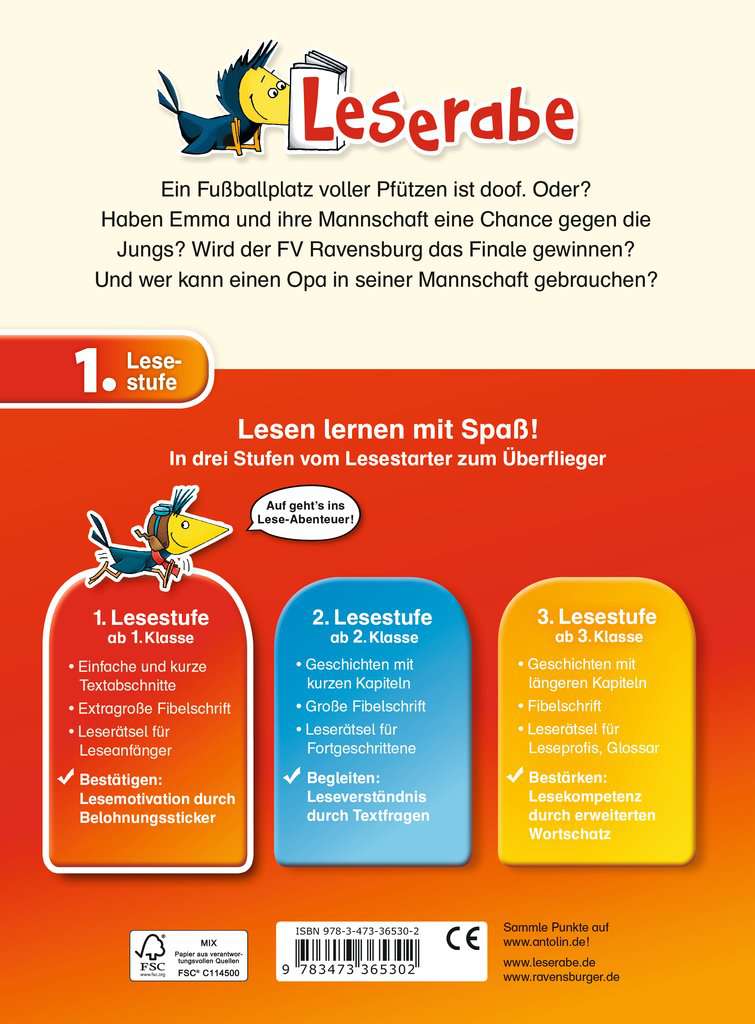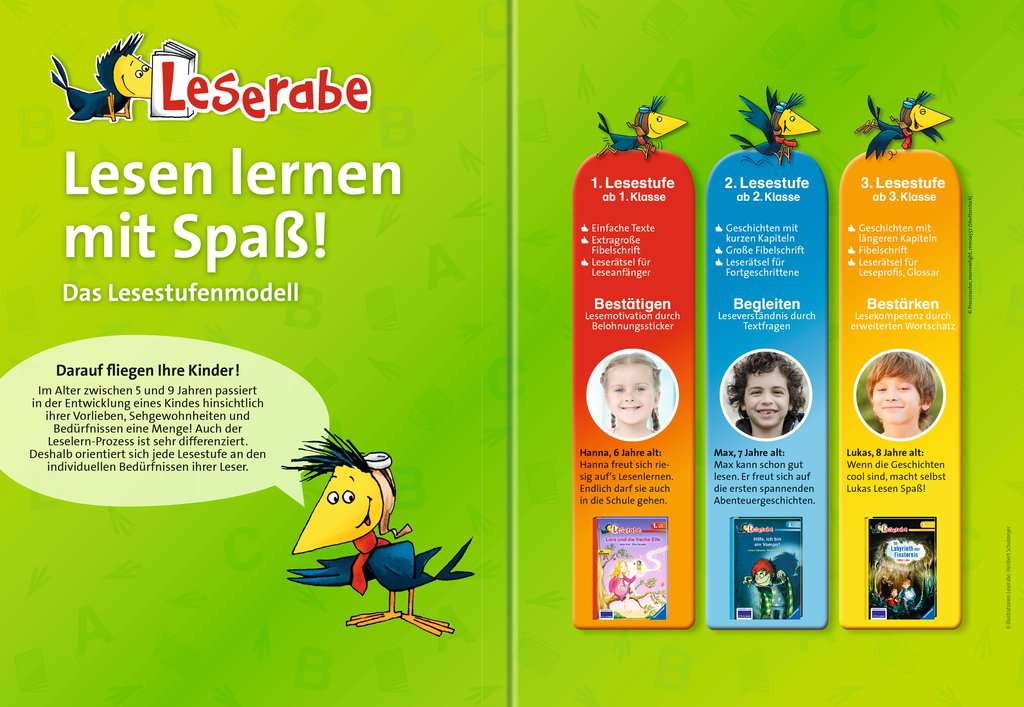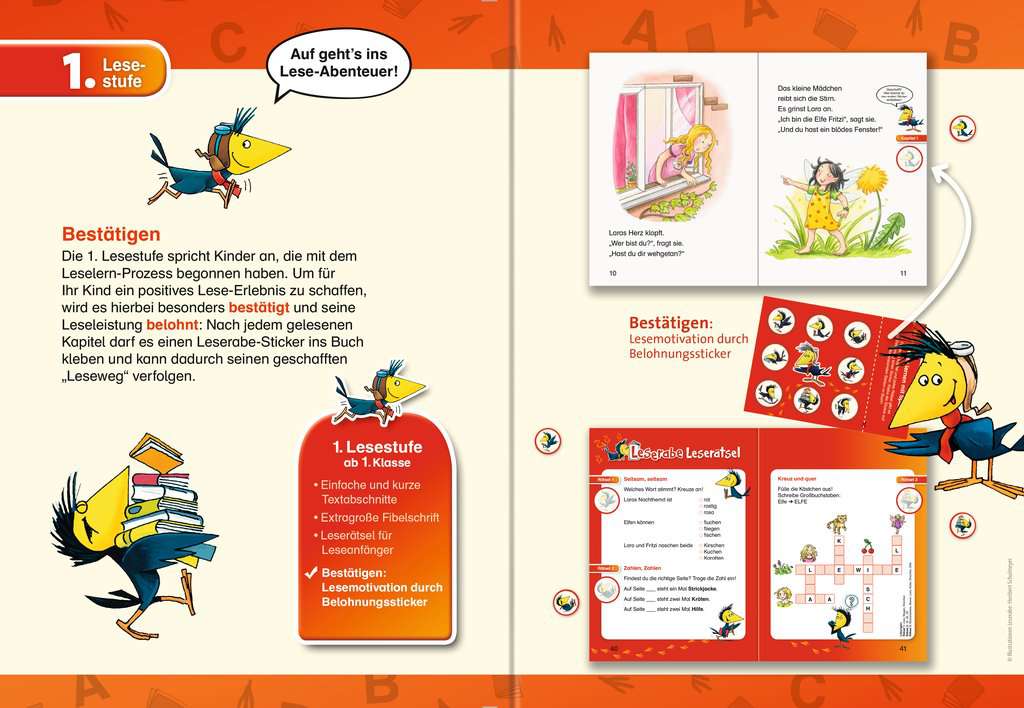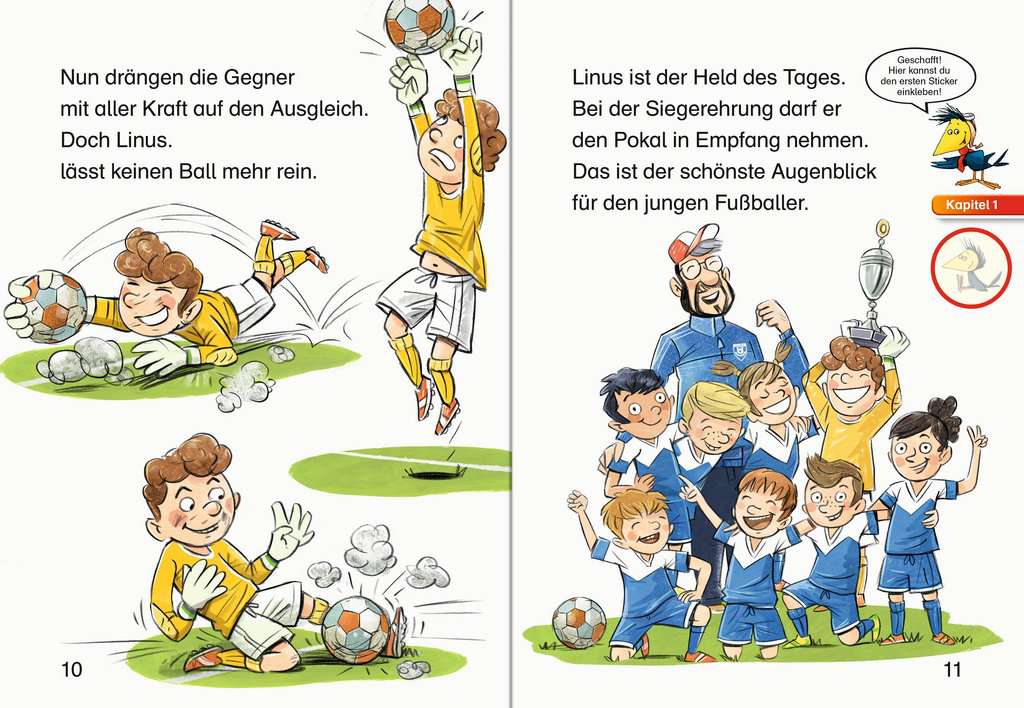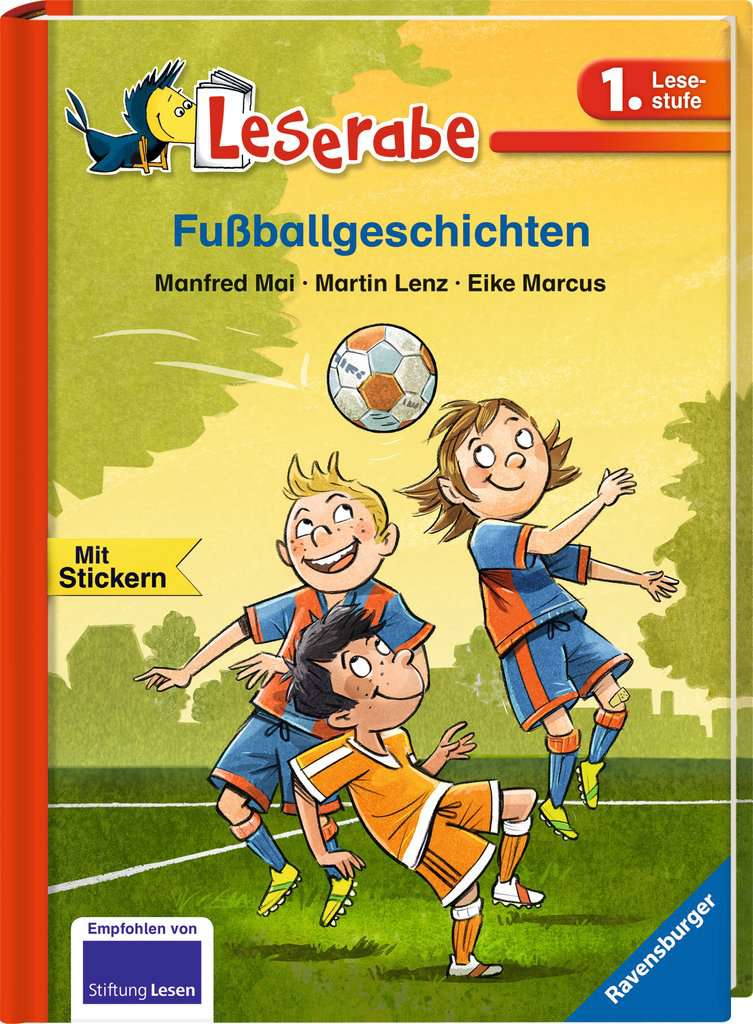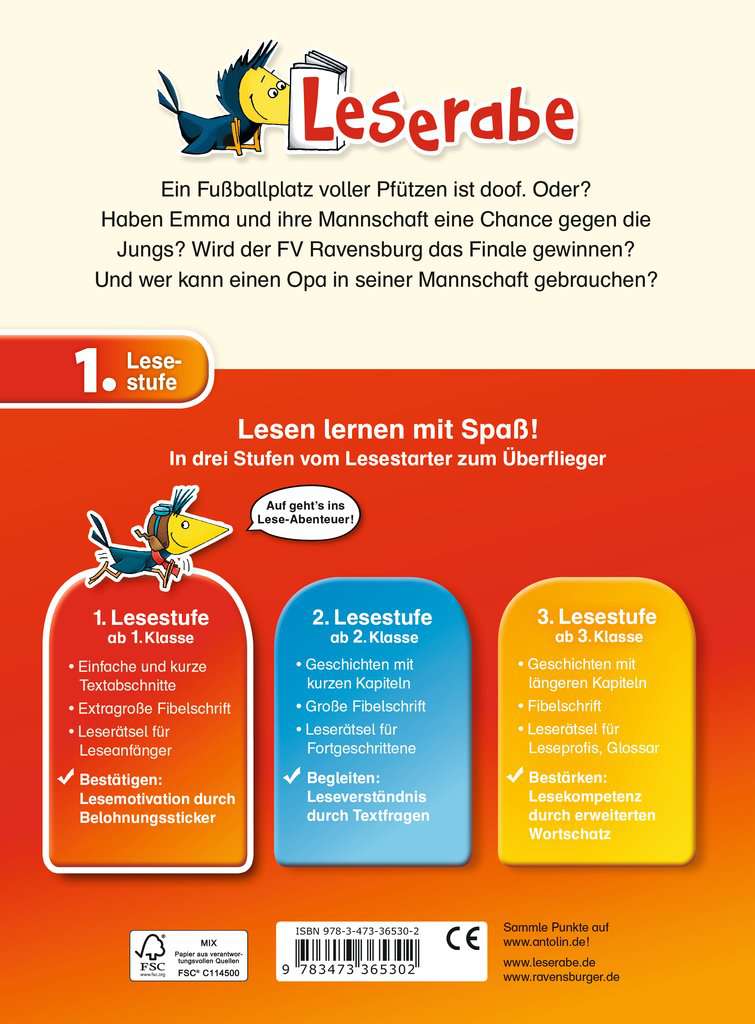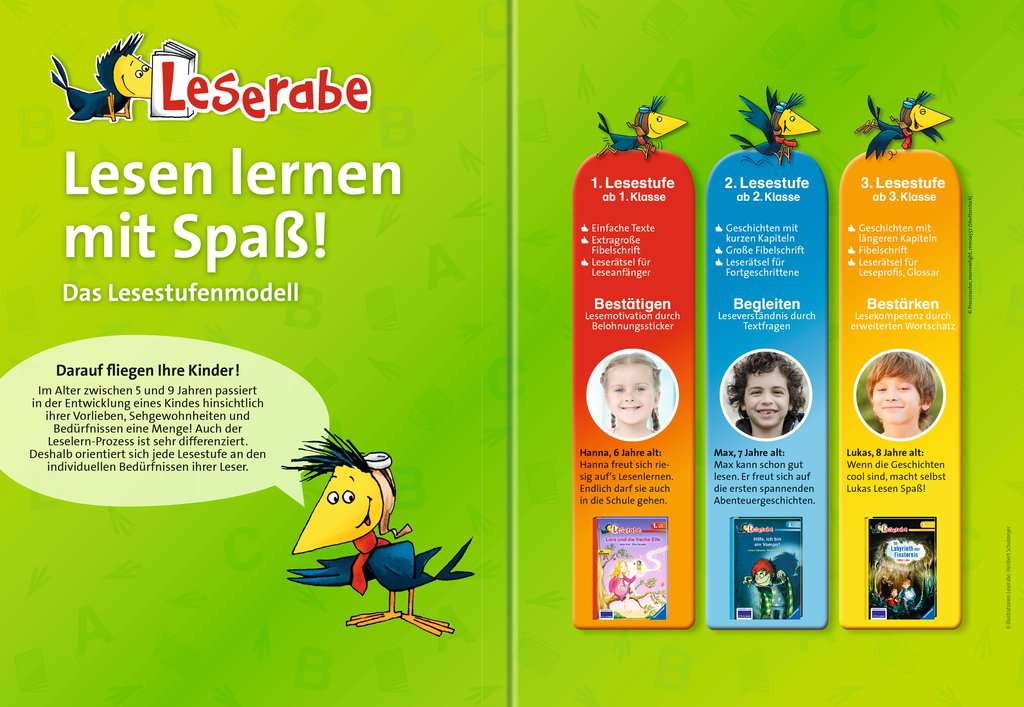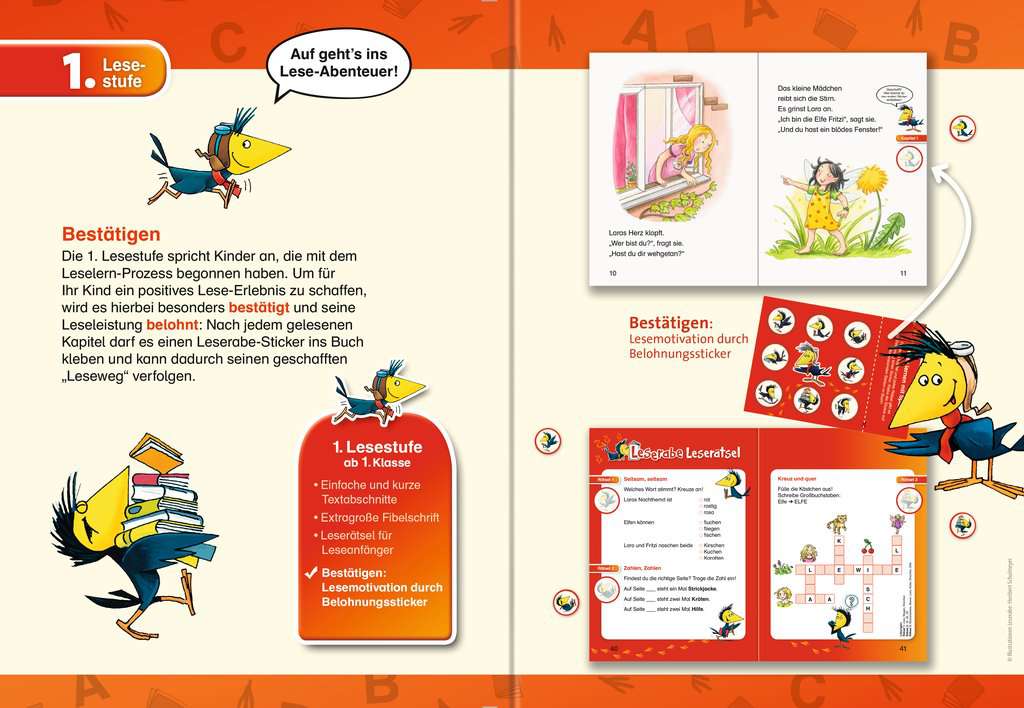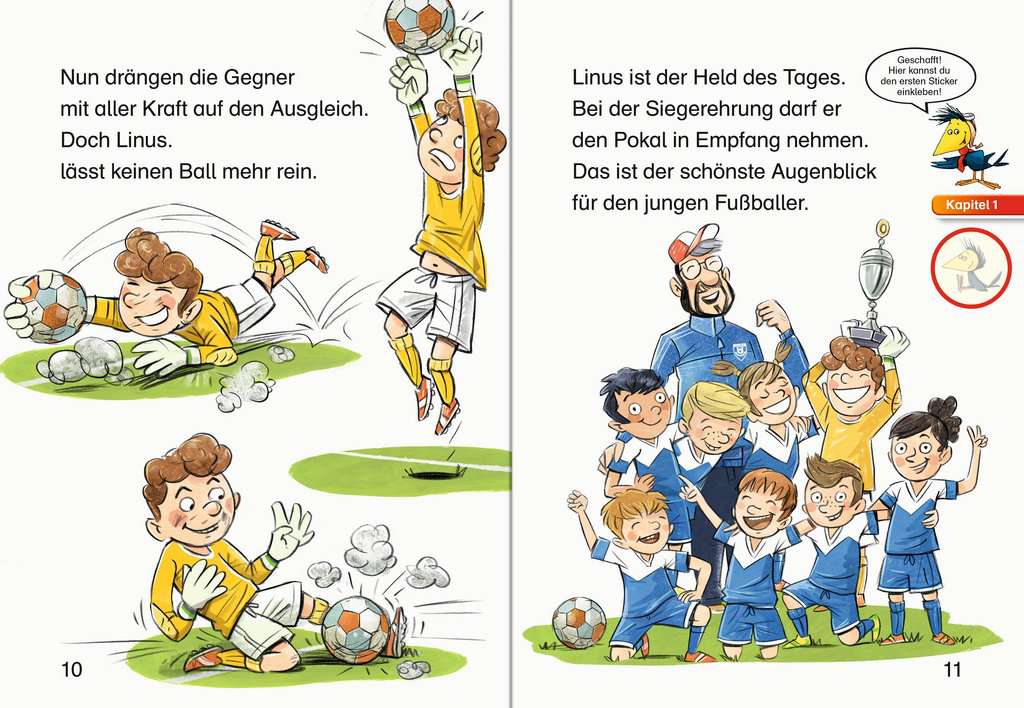 48 pp
6 years +
17,5 x 24 cm
EUR 8.99
January 2018
Hardcover
978-3-473-36530-2
• With stickers.
Content
The four stories in this book are all about soccer. Linus, the goalie for Ravensburg, prevents a great team from scoring and is the hero when his team wins the championship. Luis is frustrated that the rain just won't stop during a camping trip. When the sun finally comes out, the soccer game he and his friends play in bathing suits on the wet field turns into a hilarious mud-bath. Three against four isn't fair, so Noah's grandpa fills in and surprises everyone. And finally, Emma and the girls in her class are playing against the boys. At first Emma sits on the bench and Paul laughs at her, but when she is put in the game, she shows everyone how well girls can play.
About the Series
The Reading Raven series is designed to encourage beginning readers by providing fun and exciting stories at each ability level, from their first efforts at reading alone to more advanced chapter books Each Reading Raven book includes reading riddles, puzzles to solve using information in the story. This is a fun way to check how well children understand what they read. The first level features short texts with lots of pictures that provide clues to the story's meaning. These books are written in extra-large print. When children are ready for longer stories, the second level of Reading Raven offers short chapter books, also in large print with illustrations that help readers follow the text. The third level is for readers who are becoming proficient, with longer chapters and increasingly complex stories, but still with accompanying pictures and highly readable print.
The Author
Manfred Mai was born in 1949 in a small town in southern Germany. Only after he had finished school did he discover his love of reading, and went back to school to become a teacher. His first writing appeared in 1978 and he has written numerous books since, particularly for beginning readers. Today he is a freelance author and lives in the town where he was born with his wife and two daughters.
Martin Lenz was born in Winnenden near Stuttgart in 1971. He grew up with three siblings and trained as a turner after graduating from high school. At the age of 20, he decided against military service and did 18 months of civilian service instead. He also began to sing and play the guitar, which he continues to do to this day. Martin Lenz has been collaborating with writer Manfred Mai for the past seven years, producing their first CD in the spring of 2009. They subsequently performed "reading concerts" for adults, and, later, for children as well. These literary-musical journeys feature funny and serious, cheerful and thought-provoking stations. Inspired by a suggestion from Manfred Mai, Martin Lenz began to write stories and poetry. So far, Ravensburger has published two of their collaborative books: "A Beautiful Secret" and "Guys, I'm going to be a superstar!" Martin Lenz is married and lives with his wife in Winterlingen in the Swabian Jura.