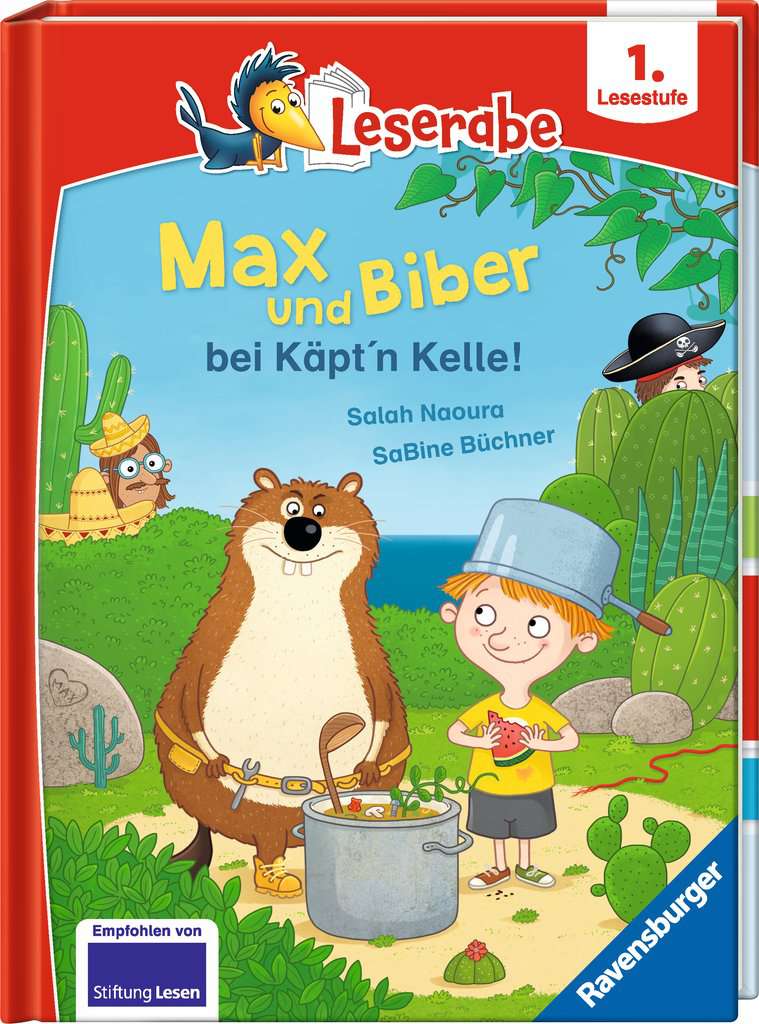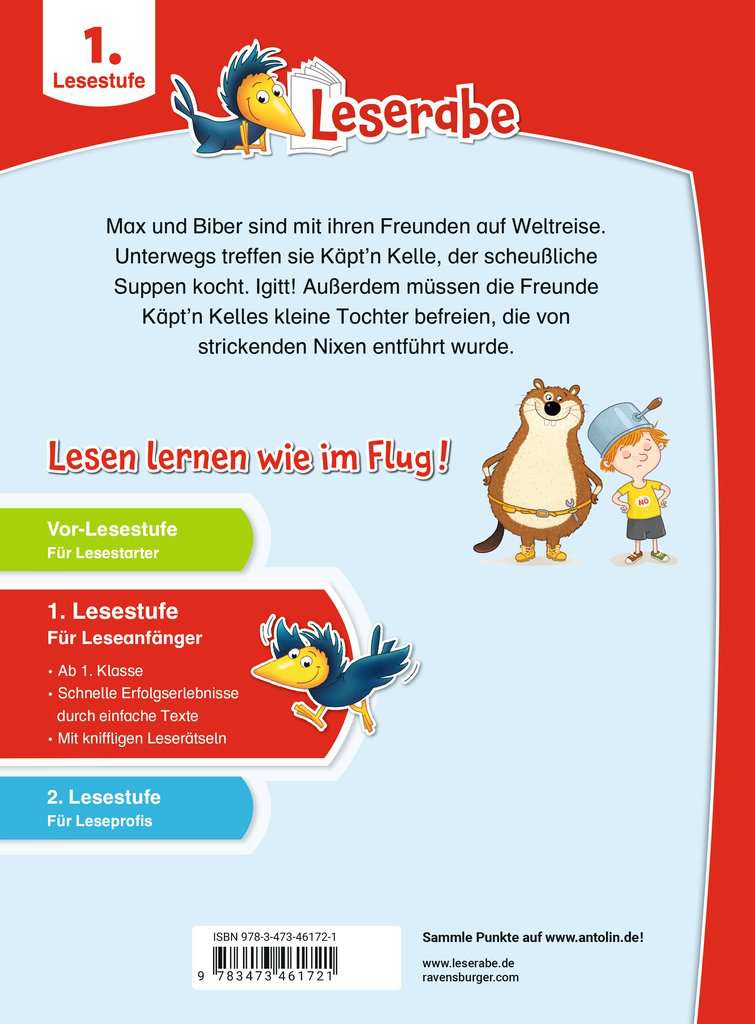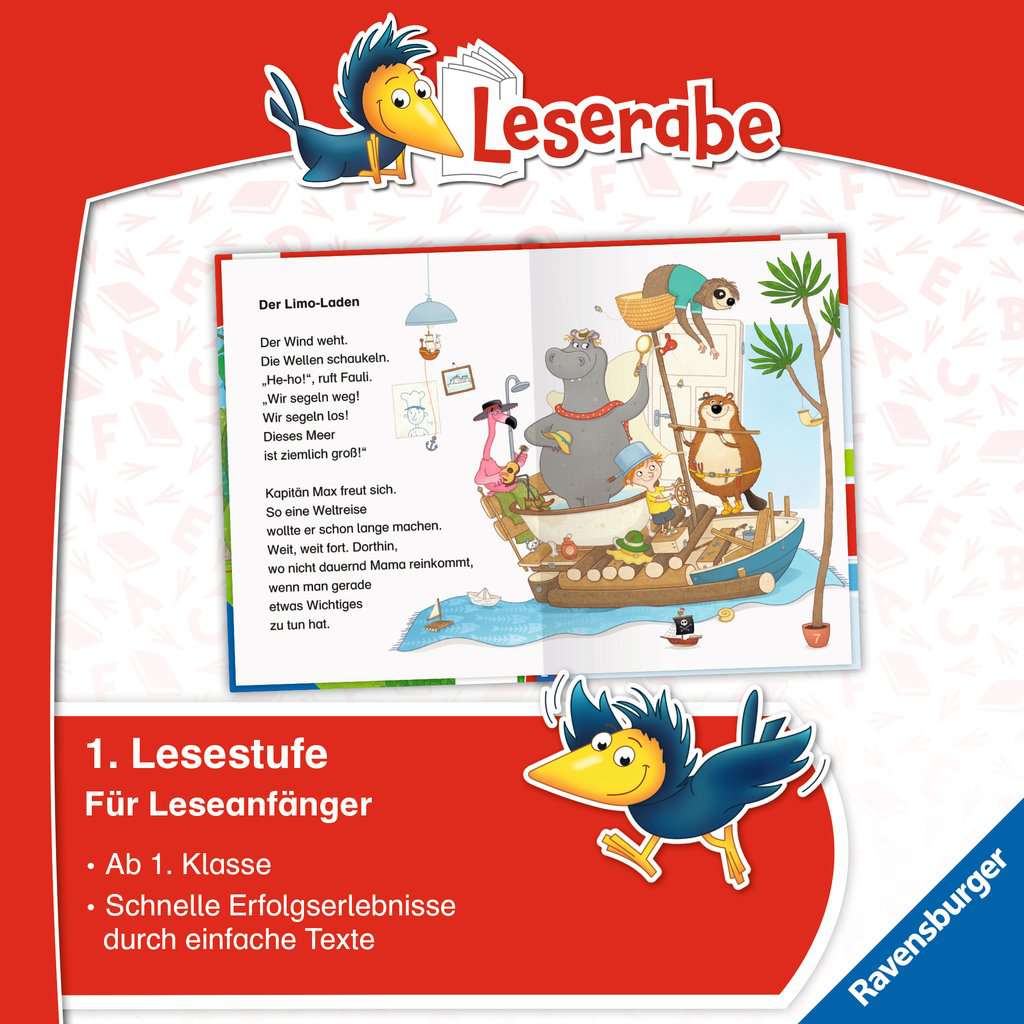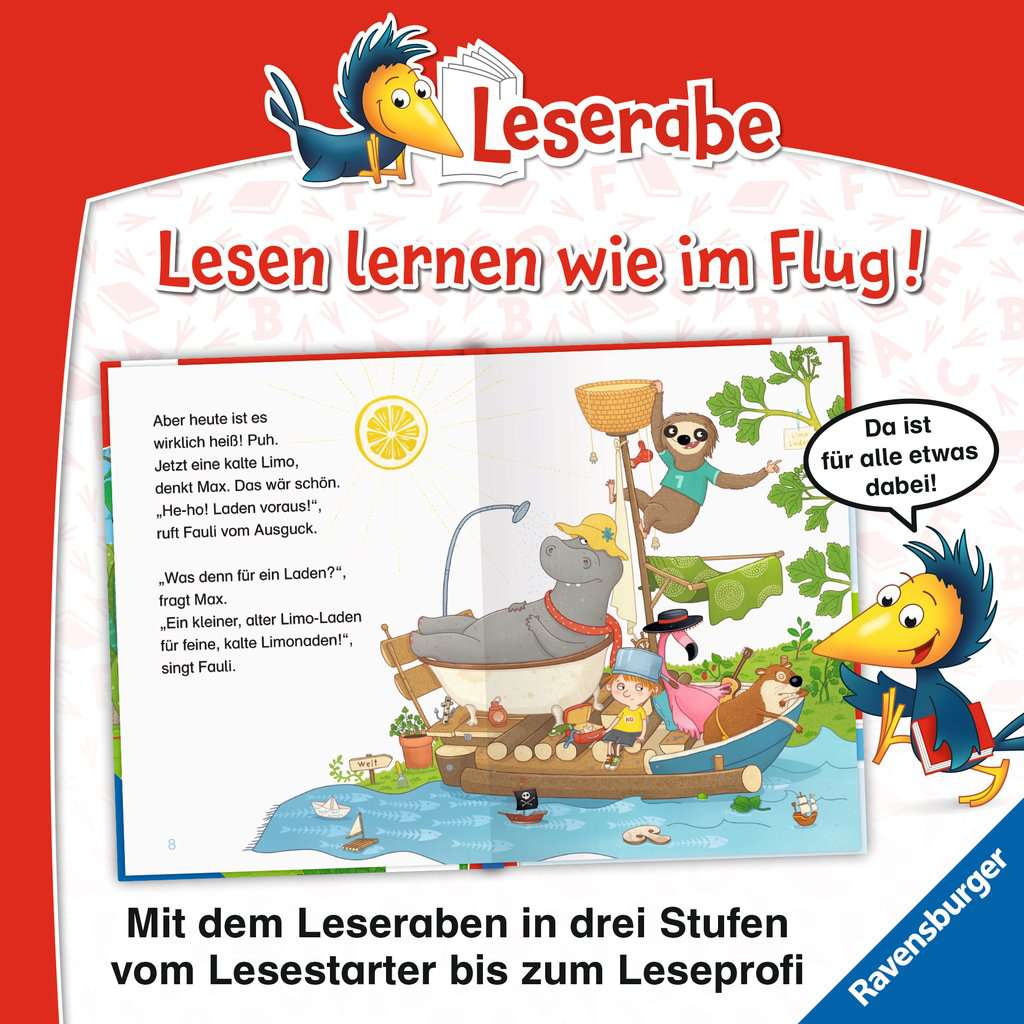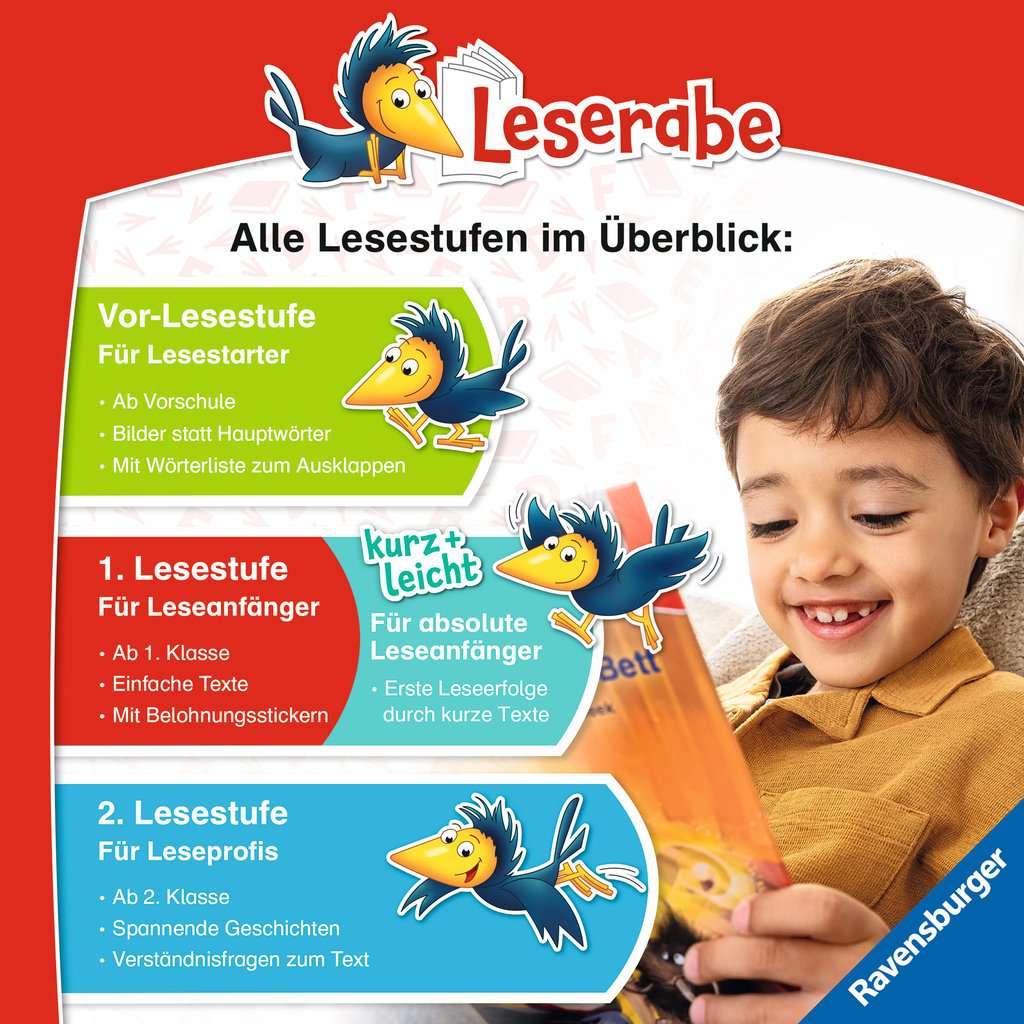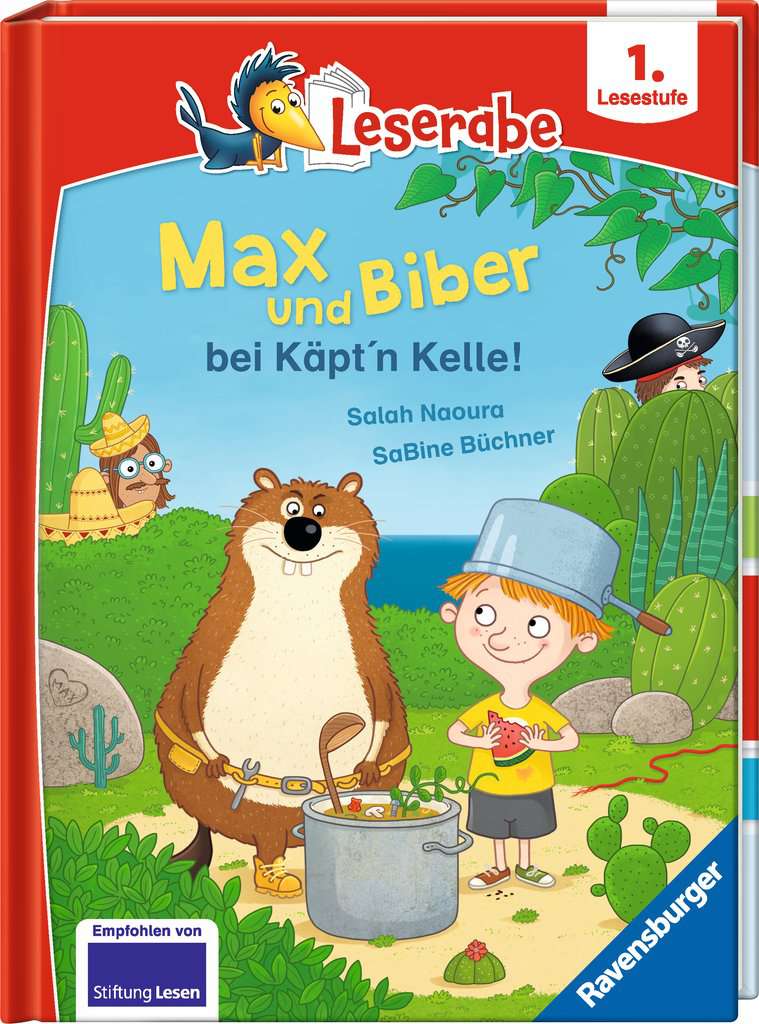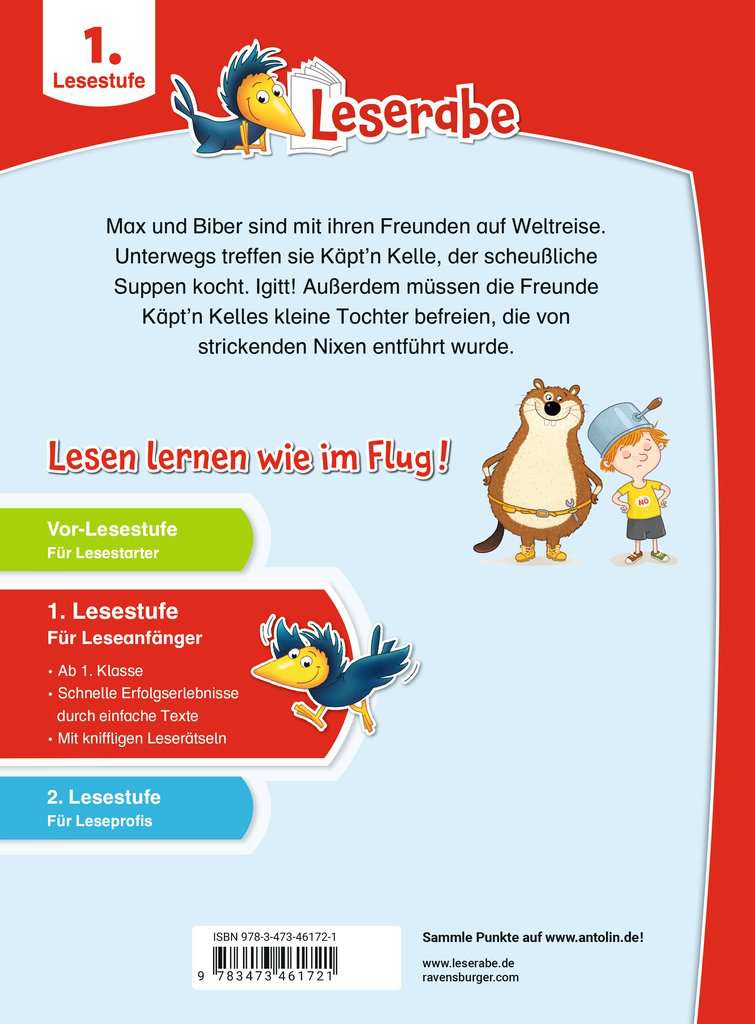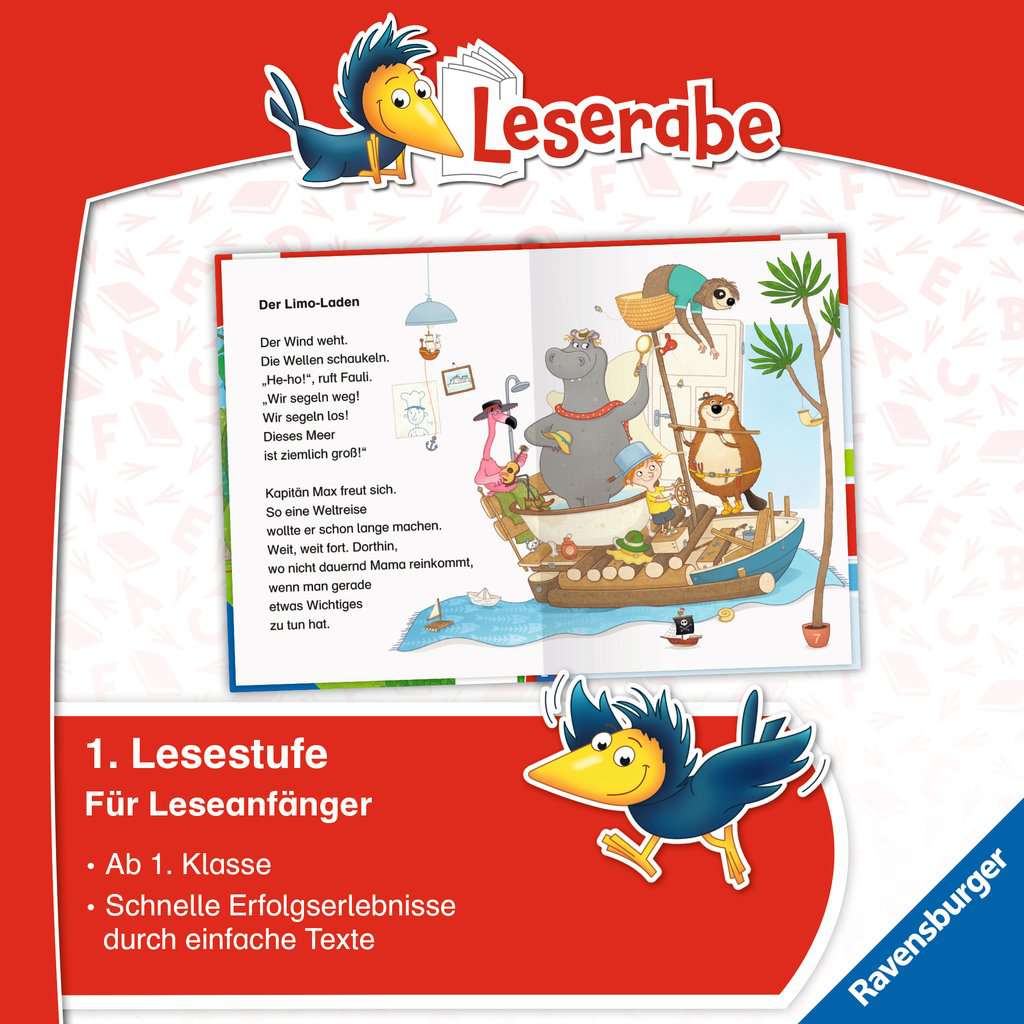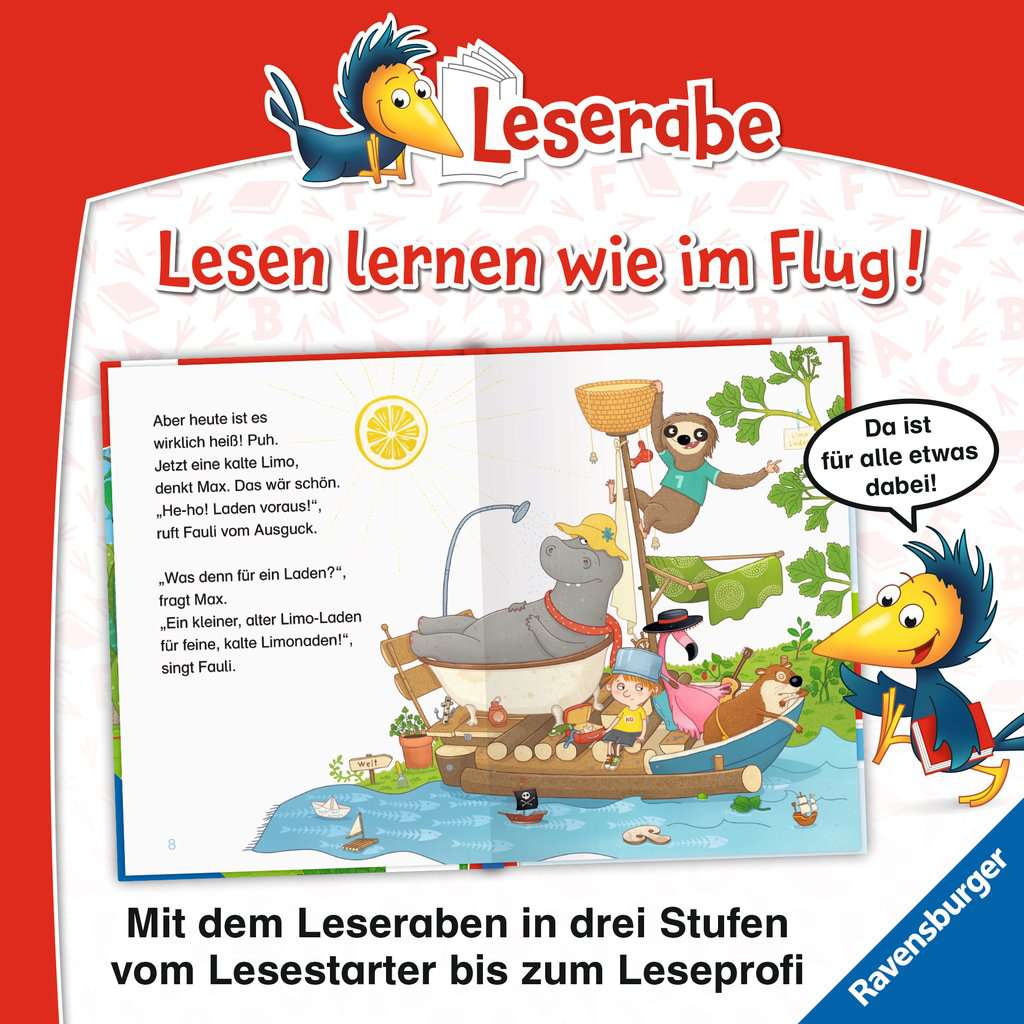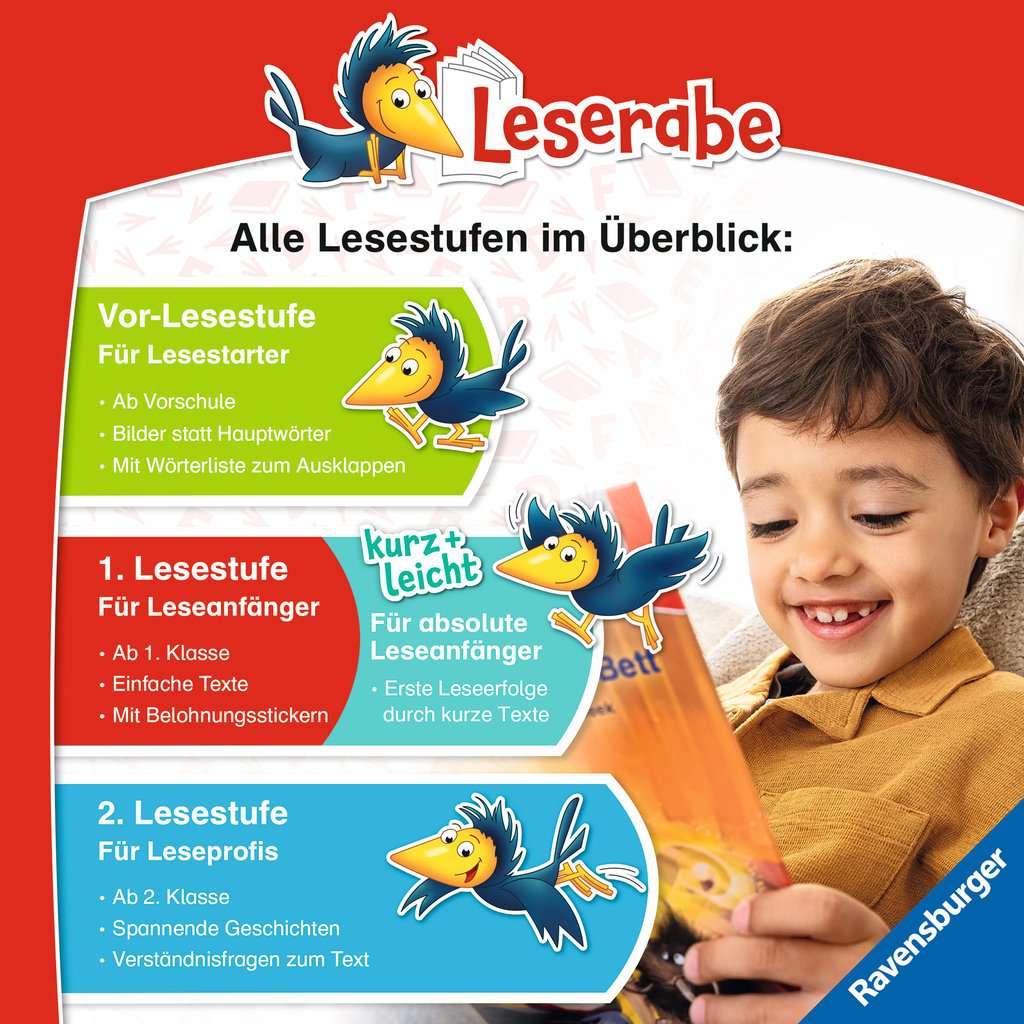 Reading Raven – Level 1: Max and Biber meet Captain Kelle
Leserabe - 1. Lesestufe: Max und Biber bei Käpt'n Kelle!
View all books in the series
Learning to read in no time!


For explorers and word acrobats

Word plays assist in learning to read

A very special book for early readers

48 pp
6 years +
17,6 x 24 cm
EUR 8.99
May 2023
Hardcover
978-3-473-46172-1
Content
Max and his friends Biber, Flango, Nile and Fauli are going on a big voyage. The friends soon reach the shiland, a mixture of ship and island, where Captain Kelle is in command and cooks the worst-tasting soup in the world. On top of everything, the friends are tasked with freeing Captain Kelle's young daughter who has been abducted by the Knermaids – knitting mermaids. A breathtaking and very special journey for big and small adventurers, ideal for learning to read or reading aloud.
About the Series
The Reading Raven series is designed to encourage beginning readers by providing fun and exciting stories at each ability level, from their first efforts at reading alone to more advanced chapter books Each Reading Raven book includes reading riddles, puzzles to solve using information in the story. This is a fun way to check how well children understand what they read. The first level features short texts with lots of pictures that provide clues to the story's meaning. These books are written in extra-large print. When children are ready for longer stories, the second level of Reading Raven offers short chapter books, also in large print with illustrations that help readers follow the text. The third level is for readers who are becoming proficient, with longer chapters and increasingly complex stories, but still with accompanying pictures and highly readable print.
The Illustrator
SaBine Büchner was born in Wuppertal, Germany, in 1964 and has lived in Berlin with her family since 1996. She has a degree in animation and communication design with a concentration in illustration. After working in animation for many years and contributing to numerous animated films, she was awarded the Troisdorf Picture Book Award in 2006 and has been a freelance illustrator for diverse publishers ever since.