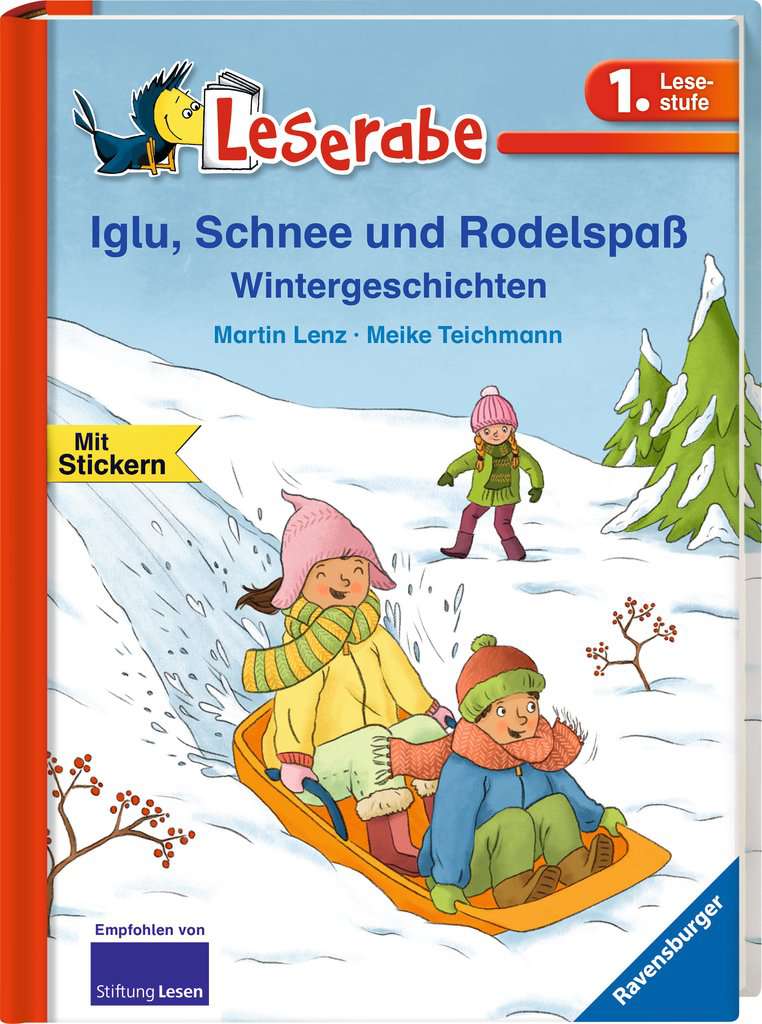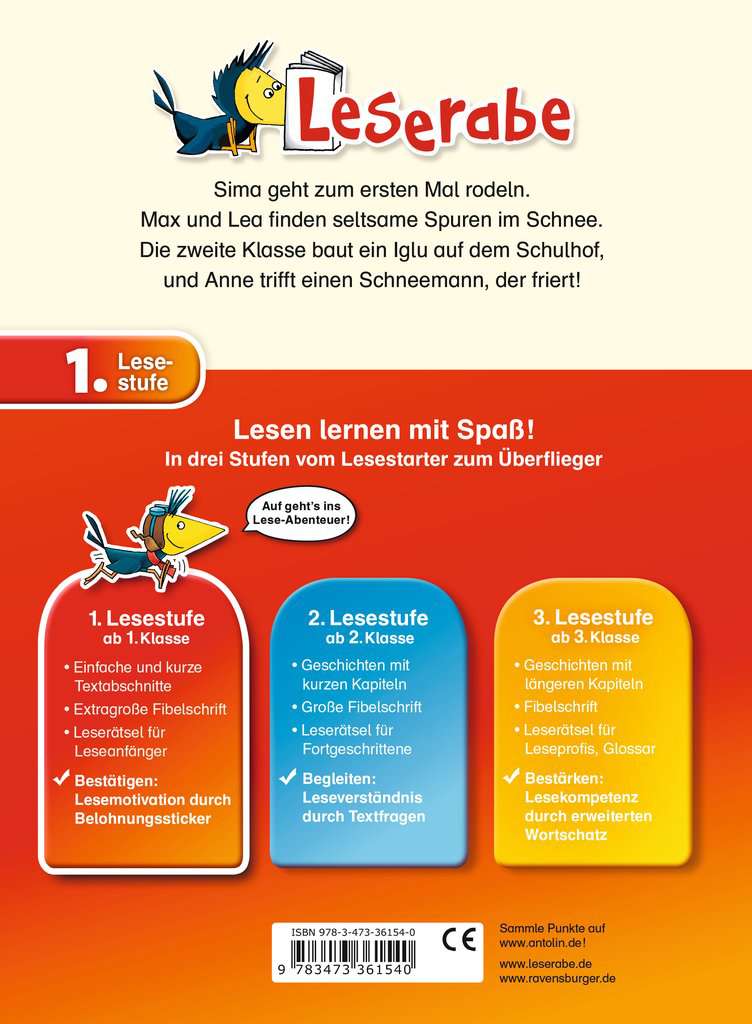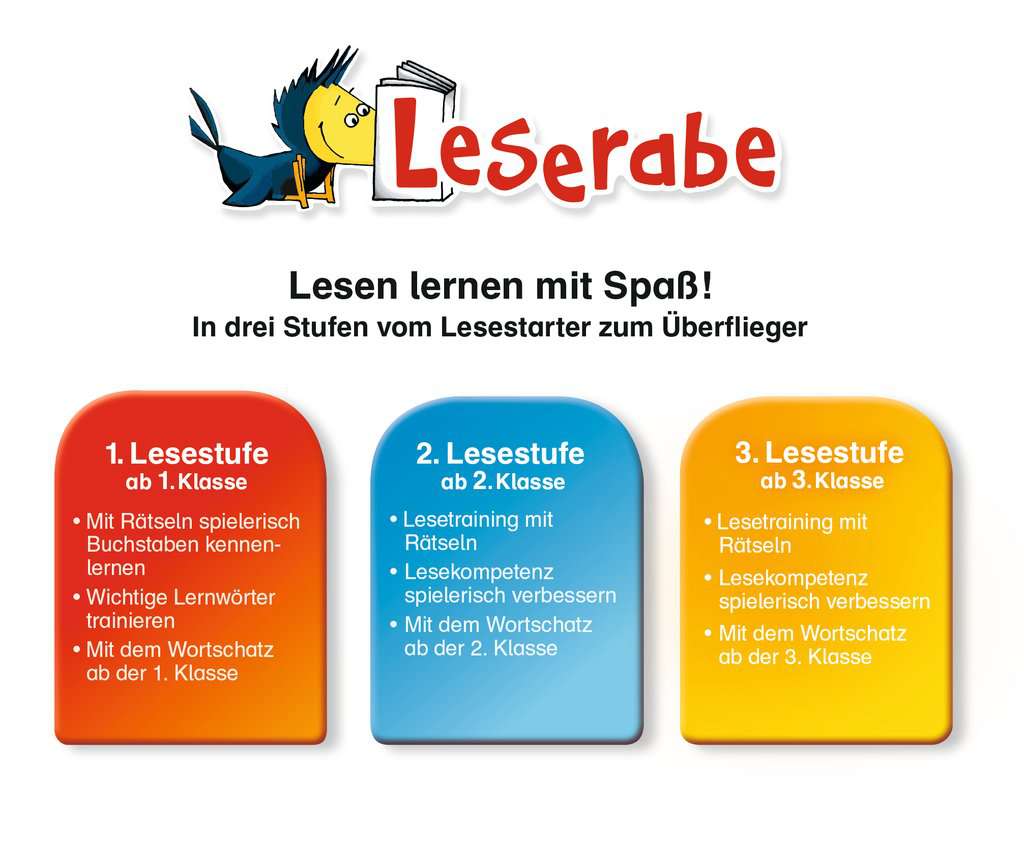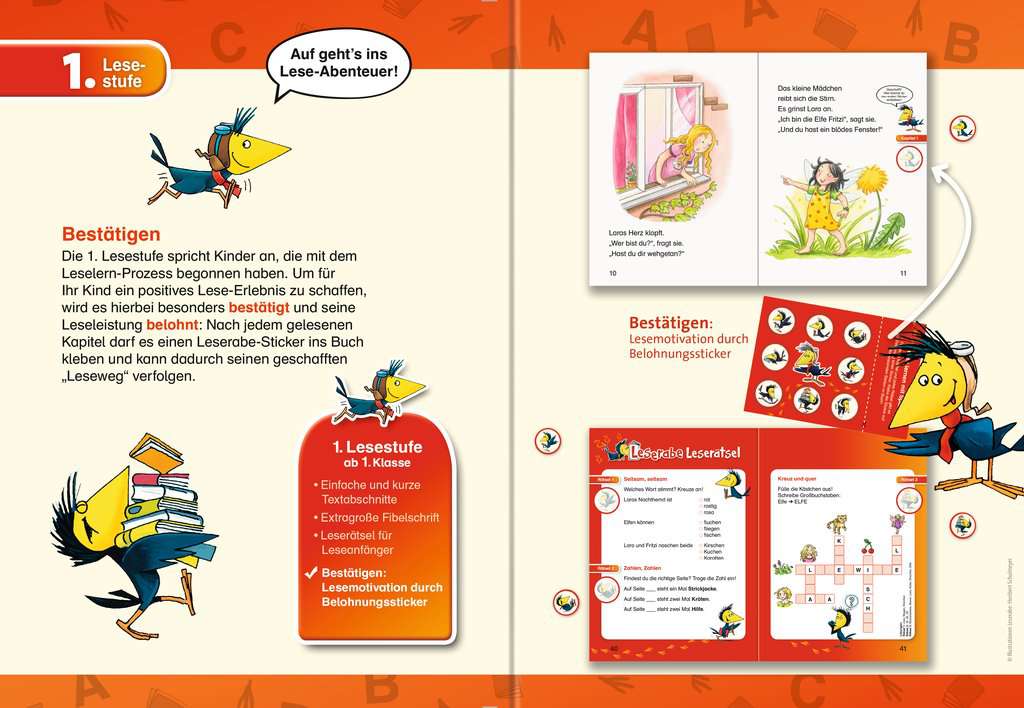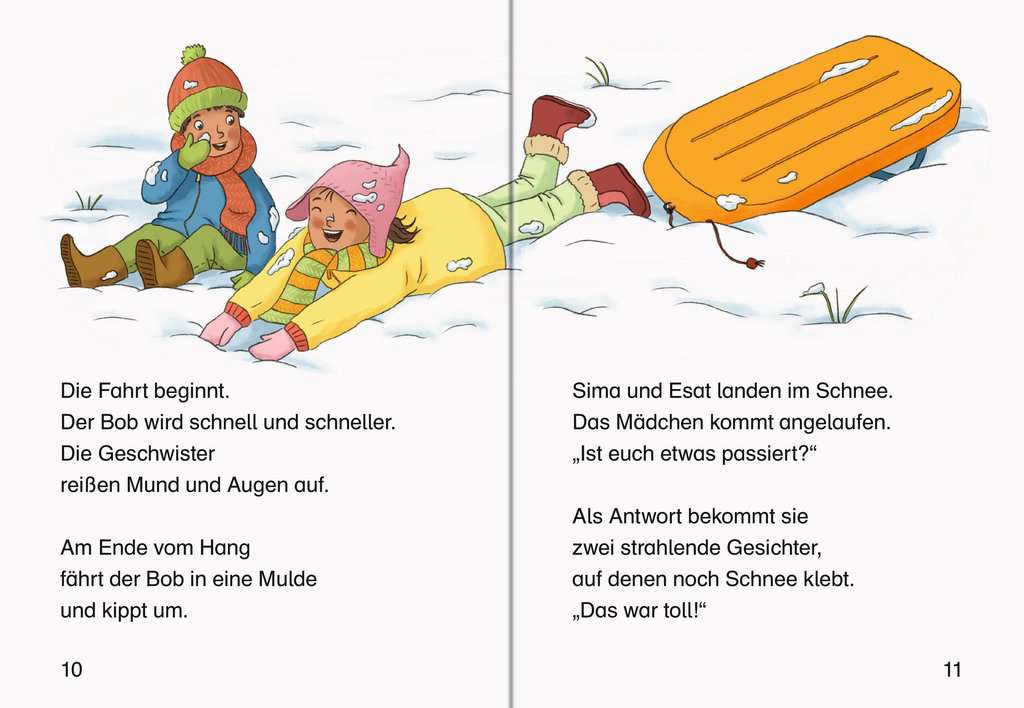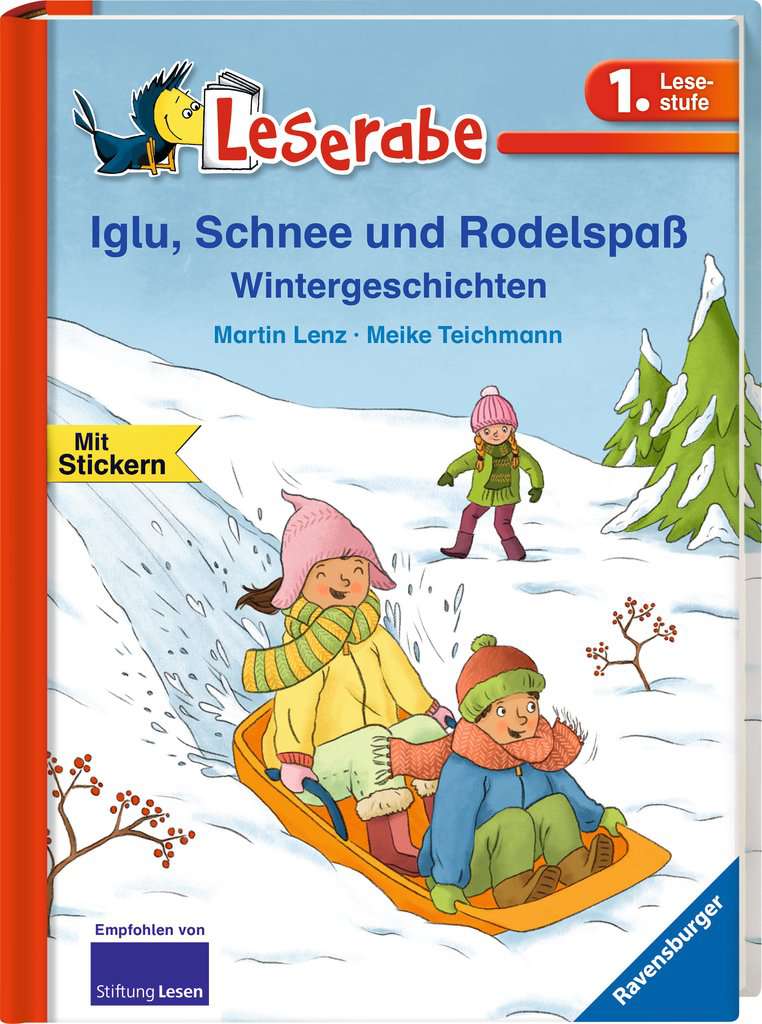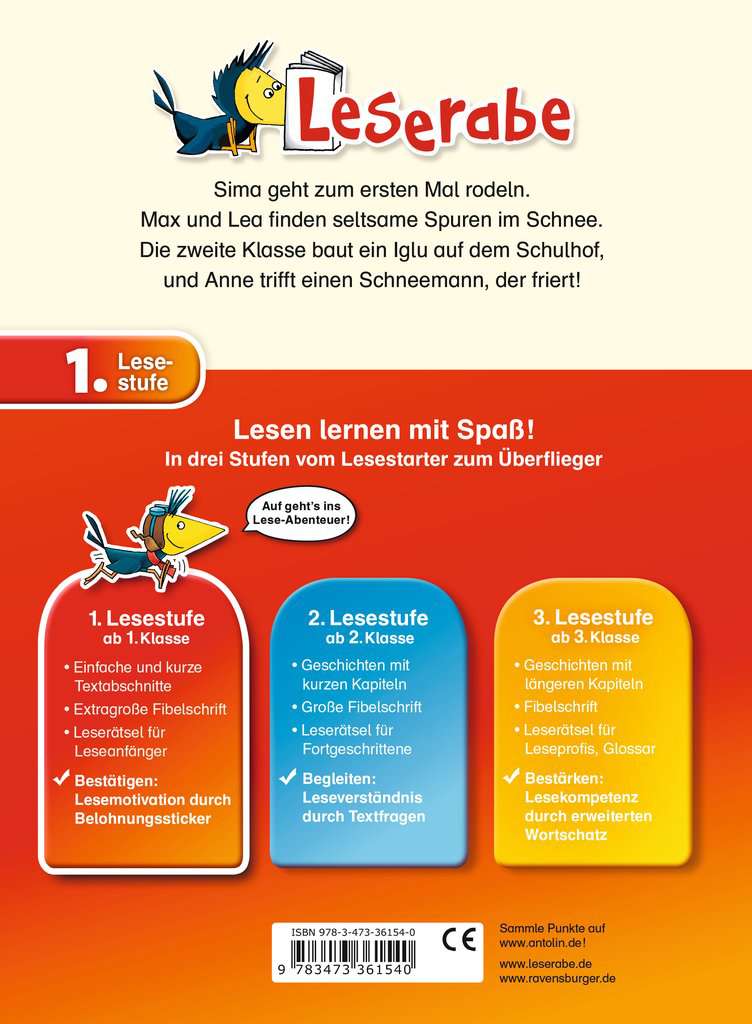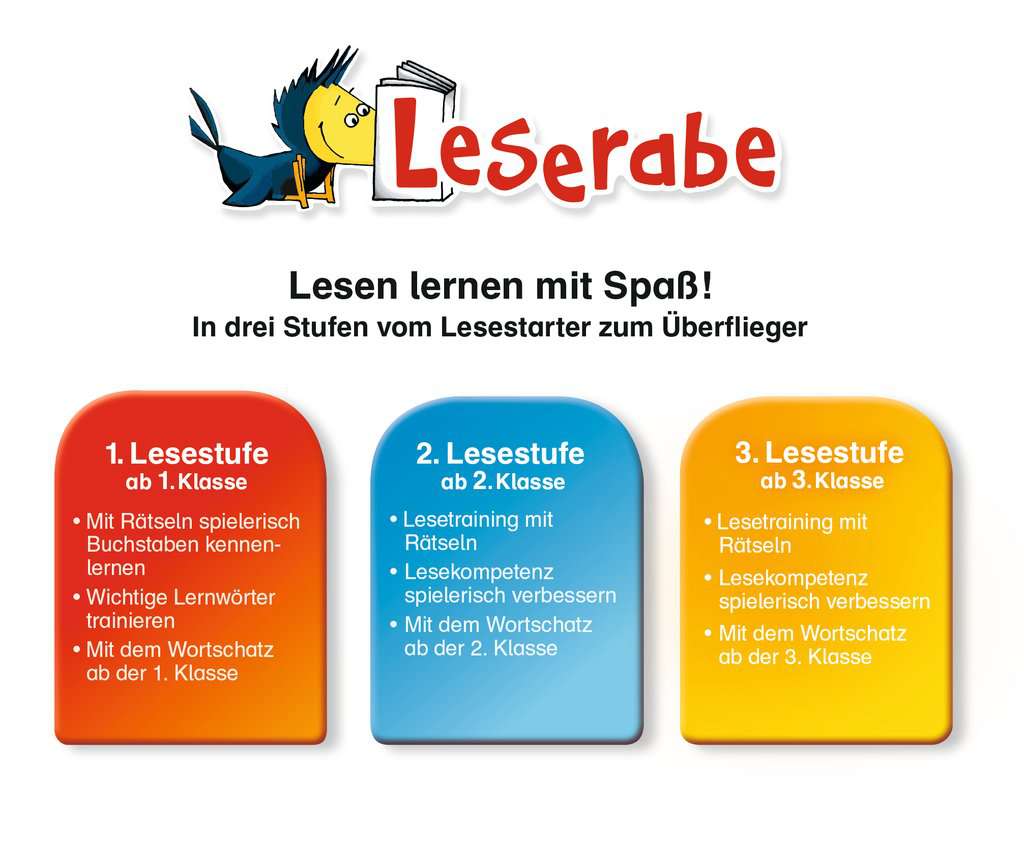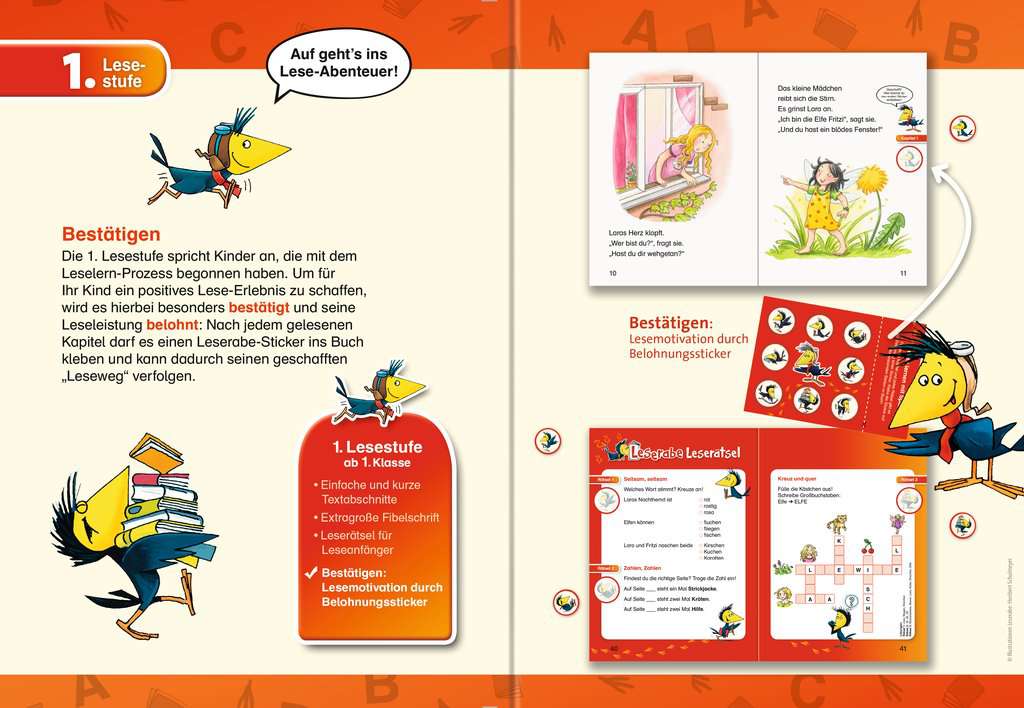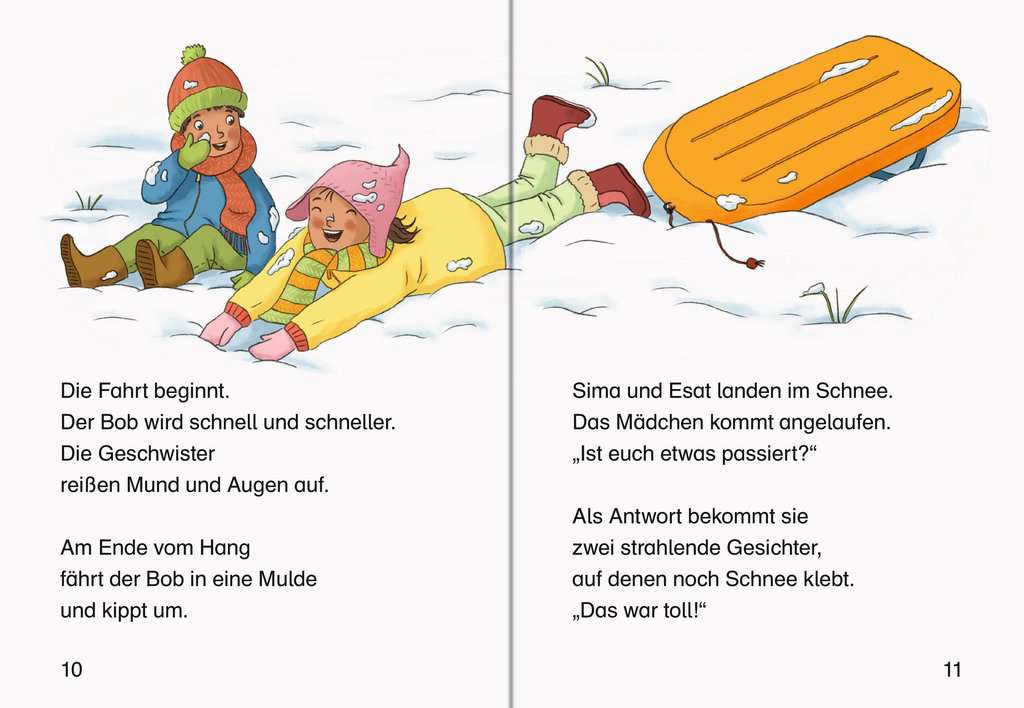 Reading Raven (Level 1): Igloo, Snow and Tobogganing Fun. Winter Stories
Leserabe - 1. Lesestufe: Iglu, Schnee und Rodelspaß. Wintergeschichten
View all books in the series
48 pp
6 years +
17,6 x 24 cm
EUR 8.99
May 2020
Hardcover
978-3-473-36154-0
• With stickers.
Content
So much fun! Sima and Esat are tobogganing for the very first time. Max and Lea find strange tracks in the snow. Could they be from a monster? The second-year students are building an igloo in the schoolyard and are even served tea there. And Anne meets a snowman who can speak and feels cold!
4 winter stories for early readers.
About the Series
The Reading Raven series is designed to encourage beginning readers by providing fun and exciting stories at each ability level, from their first efforts at reading alone to more advanced chapter books Each Reading Raven book includes reading riddles, puzzles to solve using information in the story. This is a fun way to check how well children understand what they read. The first level features short texts with lots of pictures that provide clues to the story's meaning. These books are written in extra-large print. When children are ready for longer stories, the second level of Reading Raven offers short chapter books, also in large print with illustrations that help readers follow the text. The third level is for readers who are becoming proficient, with longer chapters and increasingly complex stories, but still with accompanying pictures and highly readable print.
The Author
Martin Lenz was born in Winnenden near Stuttgart in 1971. He grew up with three siblings and trained as a turner after graduating from high school. At the age of 20, he decided against military service and did 18 months of civilian service instead. He also began to sing and play the guitar, which he continues to do to this day. Martin Lenz has been collaborating with writer Manfred Mai for the past seven years, producing their first CD in the spring of 2009. They subsequently performed "reading concerts" for adults, and, later, for children as well. These literary-musical journeys feature funny and serious, cheerful and thought-provoking stations. Inspired by a suggestion from Manfred Mai, Martin Lenz began to write stories and poetry. So far, Ravensburger has published two of their collaborative books: "A Beautiful Secret" and "Guys, I'm going to be a superstar!" Martin Lenz is married and lives with his wife in Winterlingen in the Swabian Jura.
The Illustrator
Meike Teichmann is fervently devoted to glitter and her debut with Ravensburger Publishing in spring 2019 has been in the planning for a long time. Just a short time ago, the young illustrator couldn't have dreamed that a unicorn would gallop through these plans… Meike Teichmann was born in Hamburg in 1980 and has two degrees in Illustration.