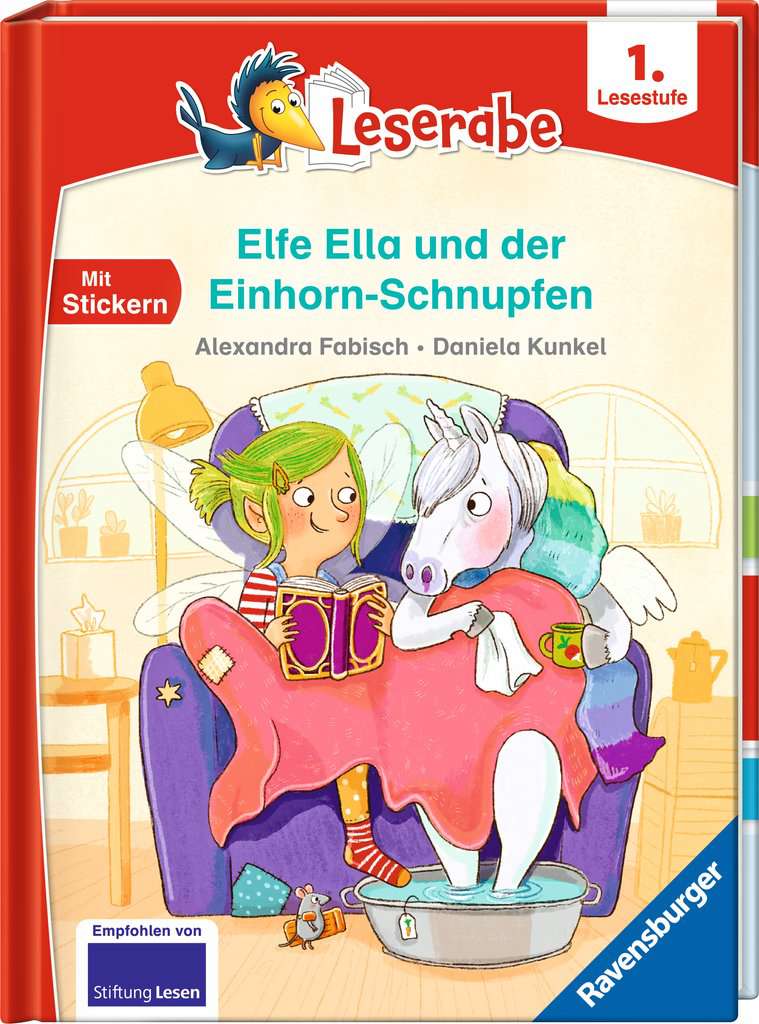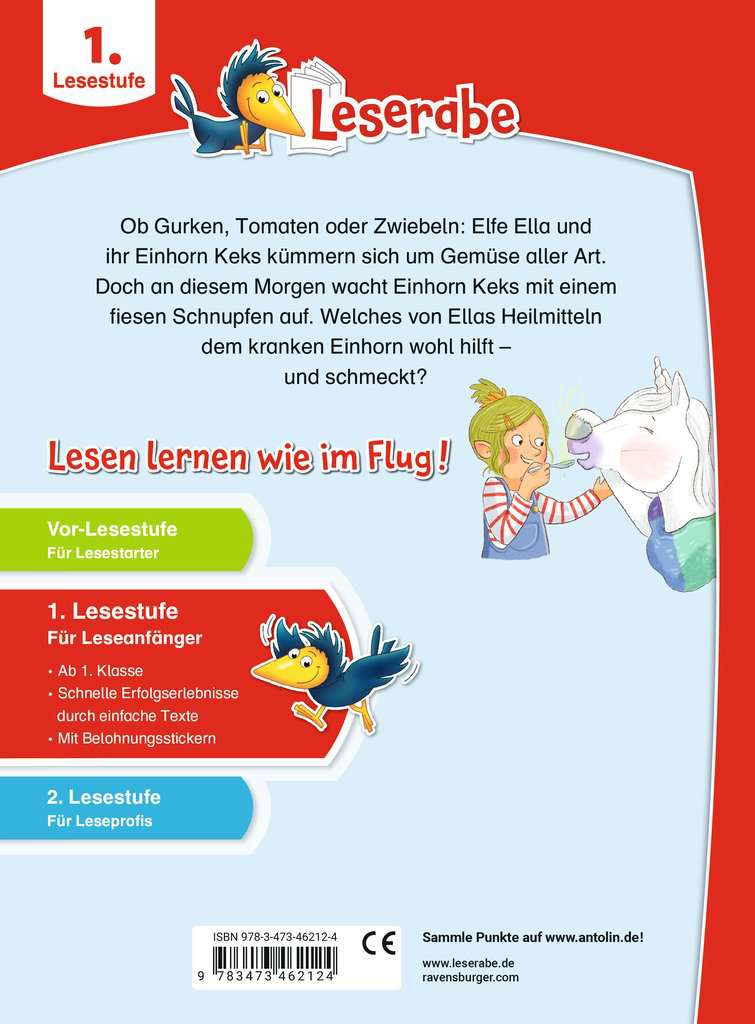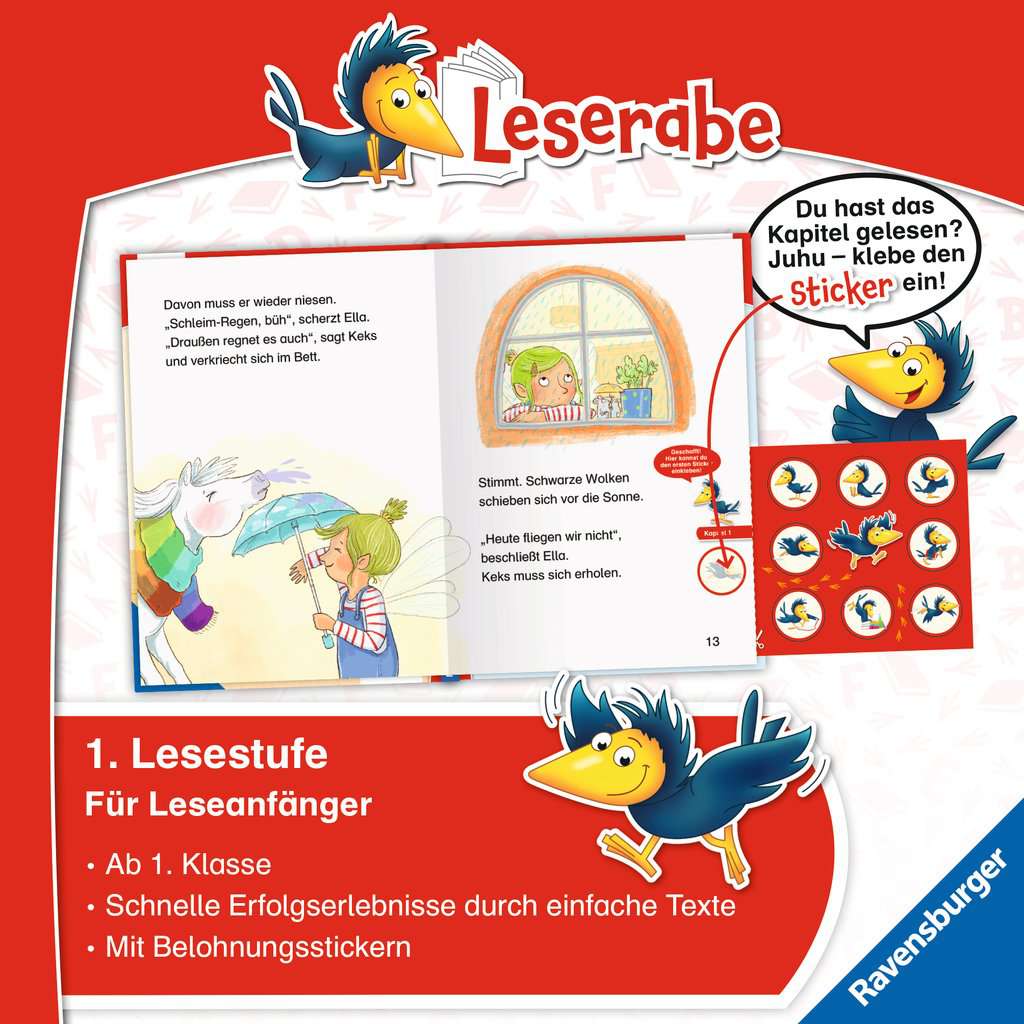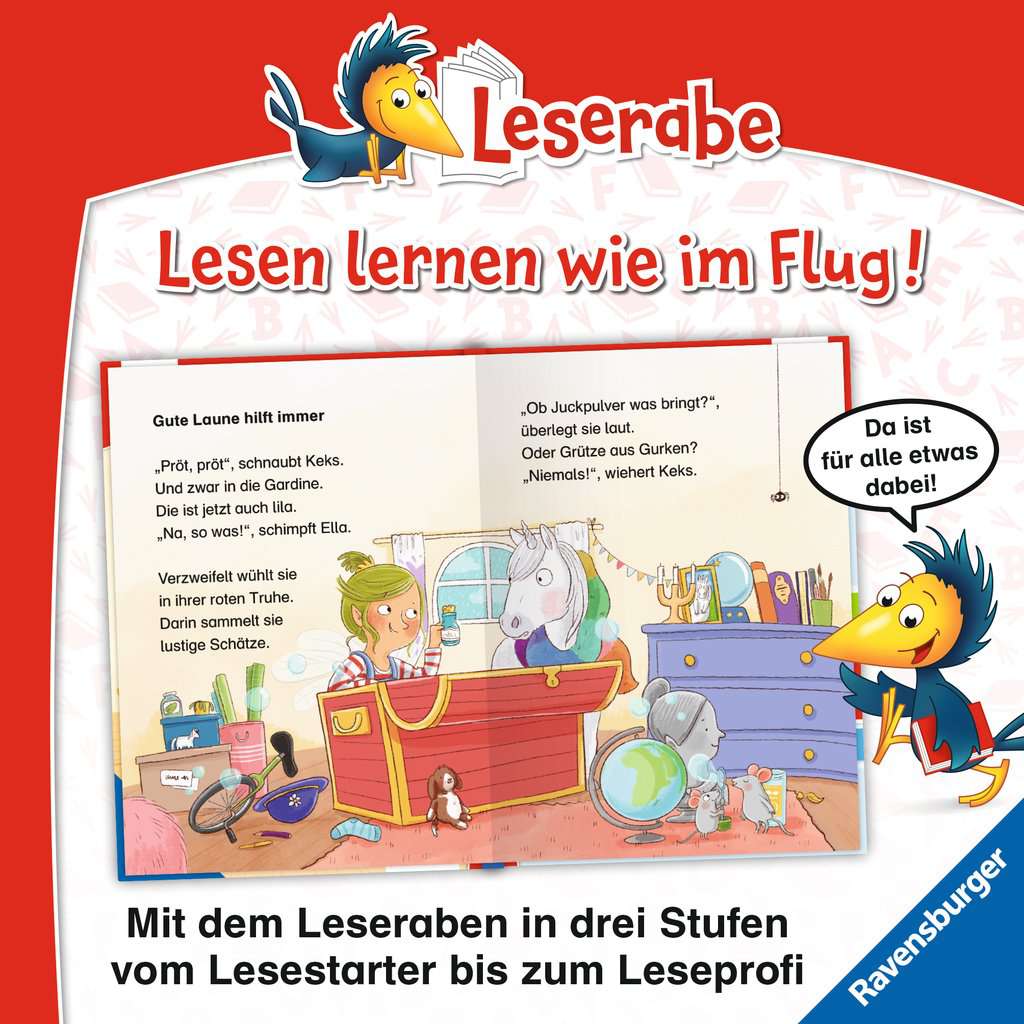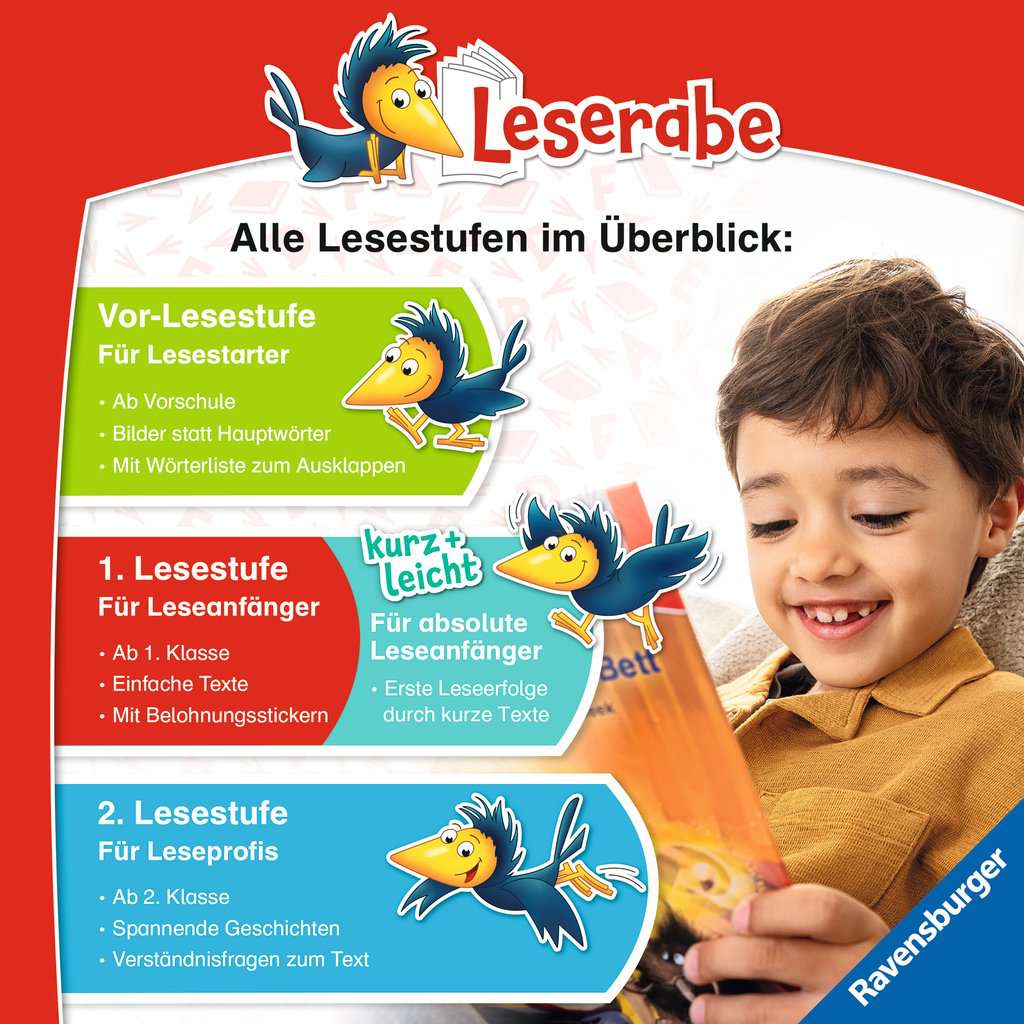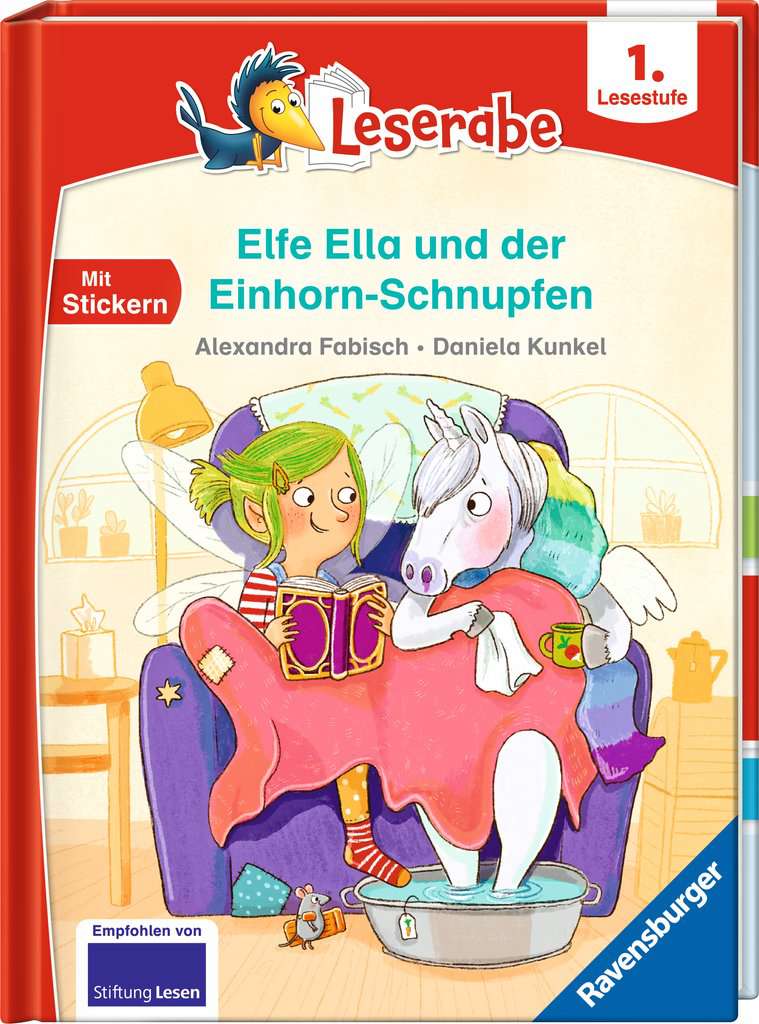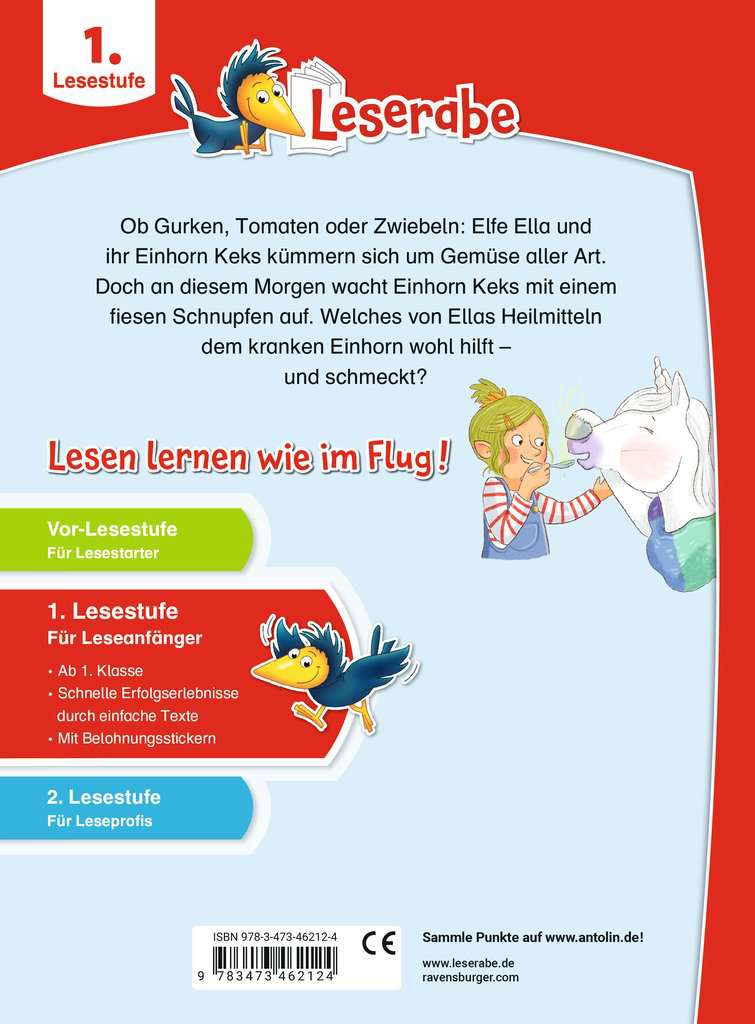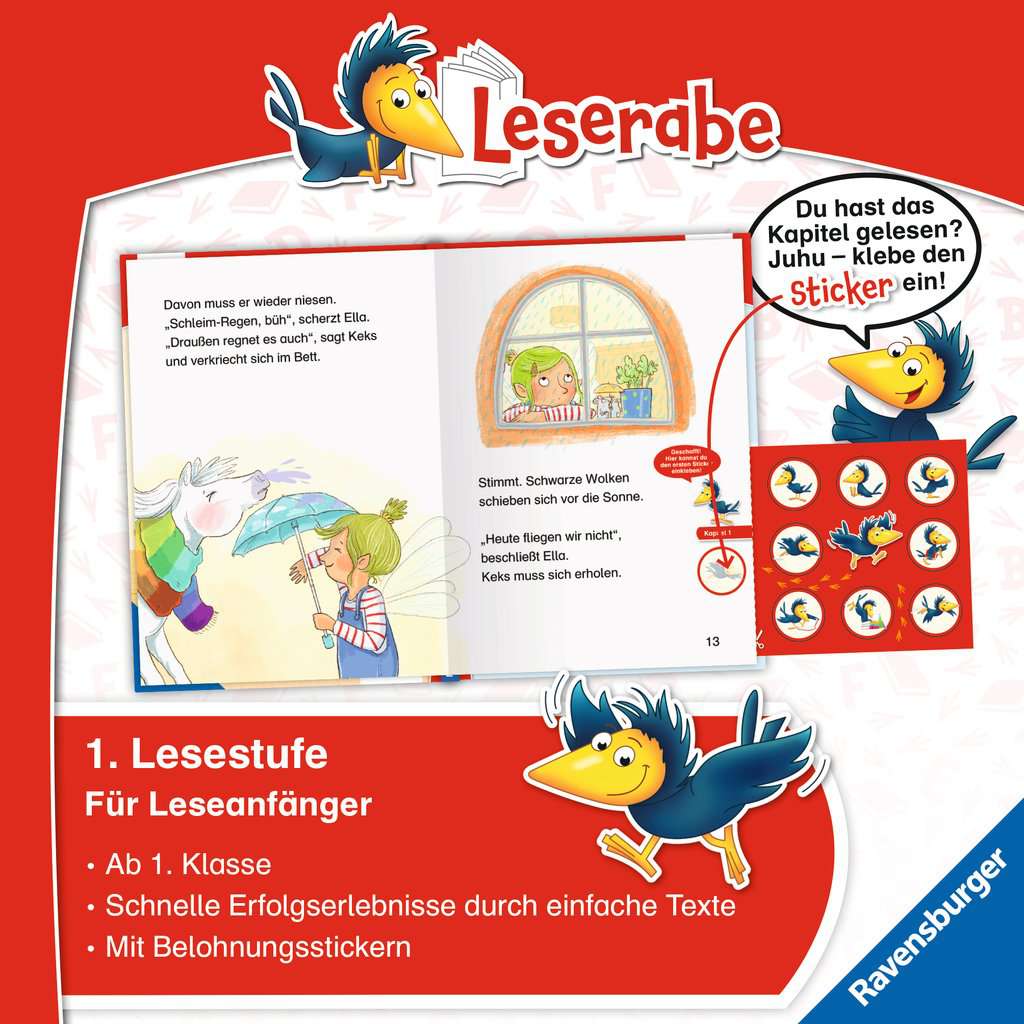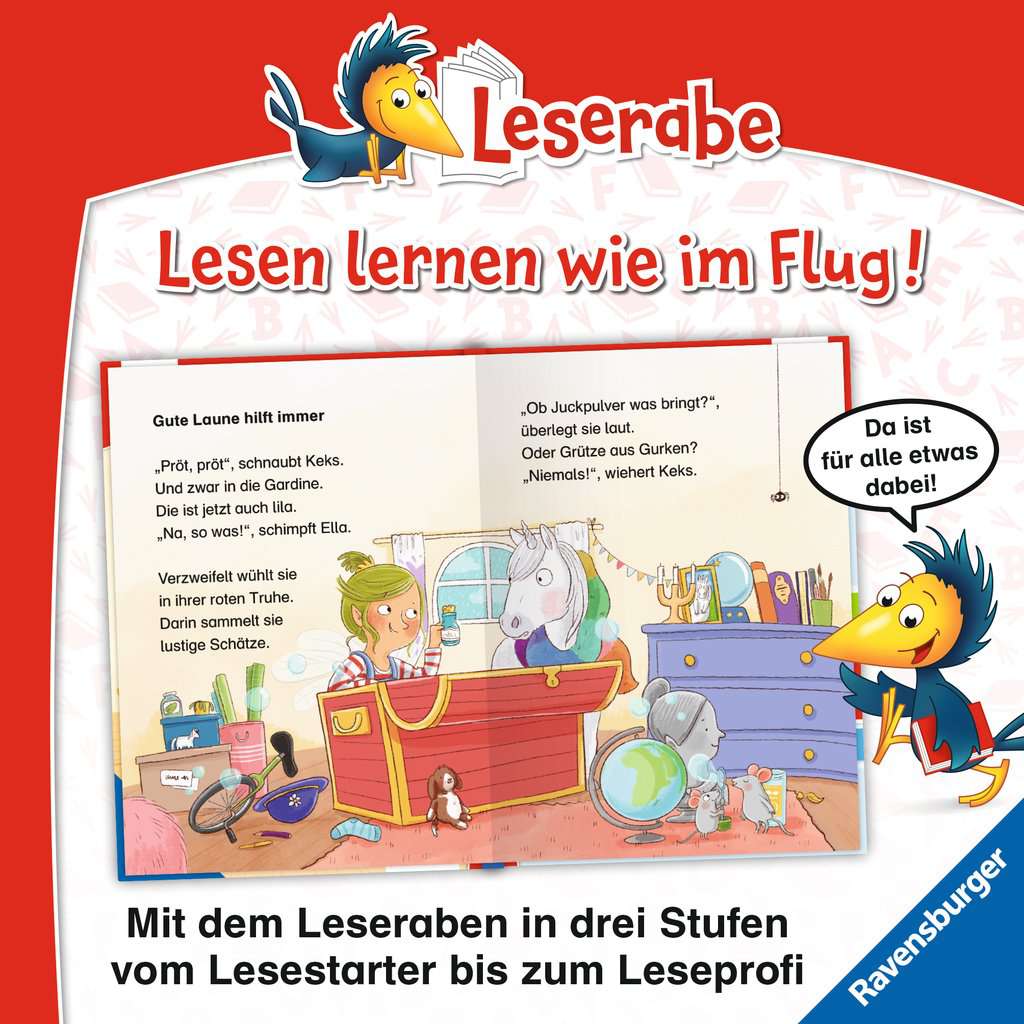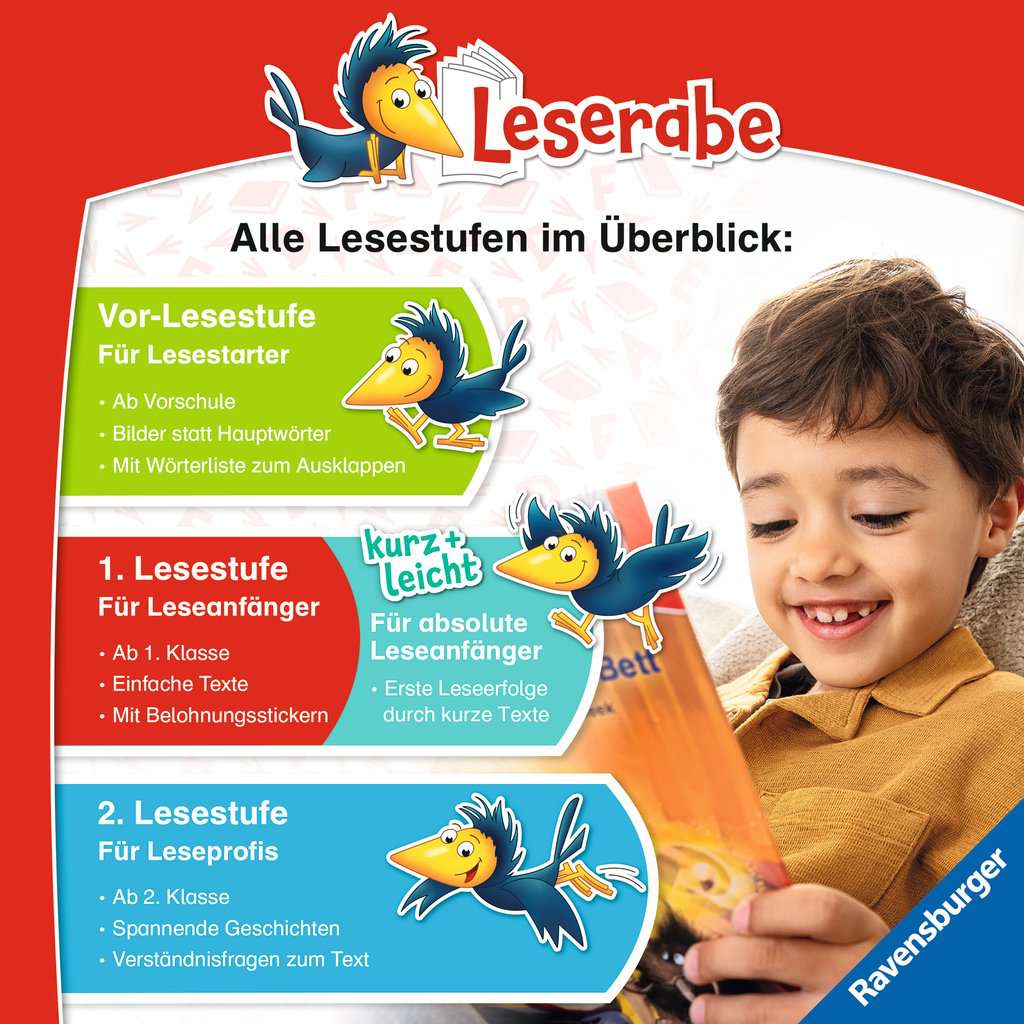 Reading Raven – Level 1: Elf Ella and the Sneezing Unicorn
Leserabe - 1. Lesestufe: Elfe Ella und der Einhorn-Schnupfen
View all books in the series
Learning to read in no time!


1st grade and up

Simple texts provide an immediate sense of achievement

Includes reward stickers

48 pp
6 years +
17,6 x 24 cm
EUR 8.99
May 2023
Hardcover
978-3-473-46212-4
• With stickers.
Content
Whether it's cucumbers, tomatoes or onions: elf Ella and her unicorn Cookie are passionate about vegetables of any kind. The only thing they love more is racing each other in the air. However, unicorn Cookie has woken up with a terrible head cold today, which threatens to ruin their plans for the day. They need a remedy! Luckily, vegetable elf Ella has lots of ideas.
About the Series
The Reading Raven series is designed to encourage beginning readers by providing fun and exciting stories at each ability level, from their first efforts at reading alone to more advanced chapter books Each Reading Raven book includes reading riddles, puzzles to solve using information in the story. This is a fun way to check how well children understand what they read. The first level features short texts with lots of pictures that provide clues to the story's meaning. These books are written in extra-large print. When children are ready for longer stories, the second level of Reading Raven offers short chapter books, also in large print with illustrations that help readers follow the text. The third level is for readers who are becoming proficient, with longer chapters and increasingly complex stories, but still with accompanying pictures and highly readable print.