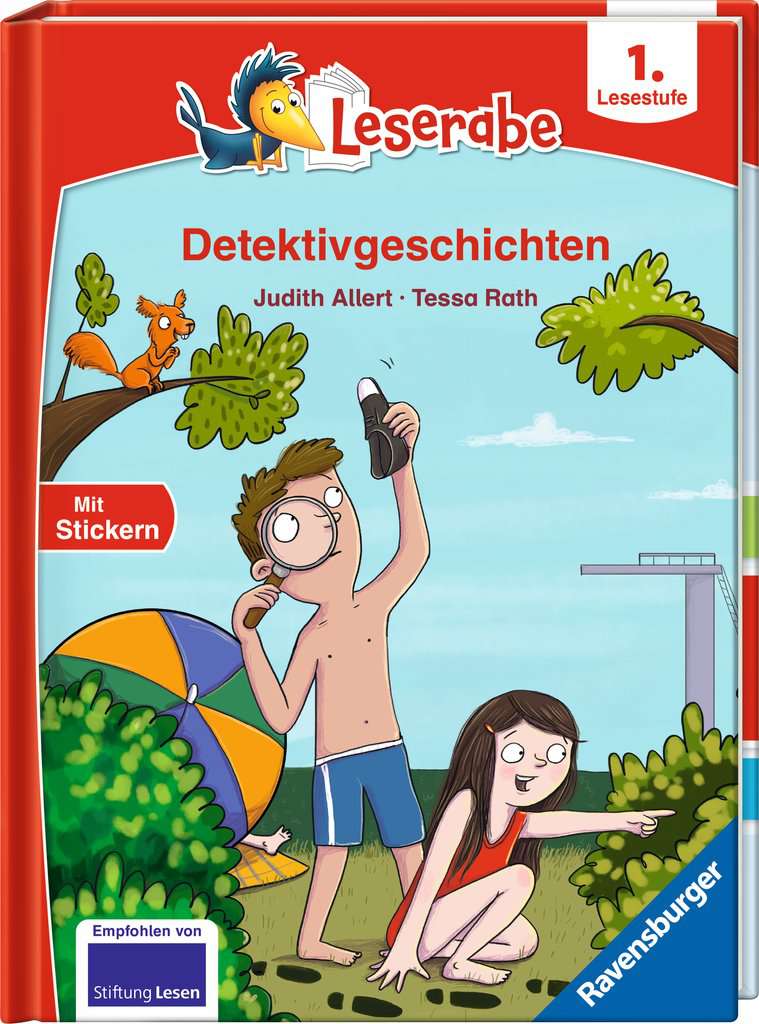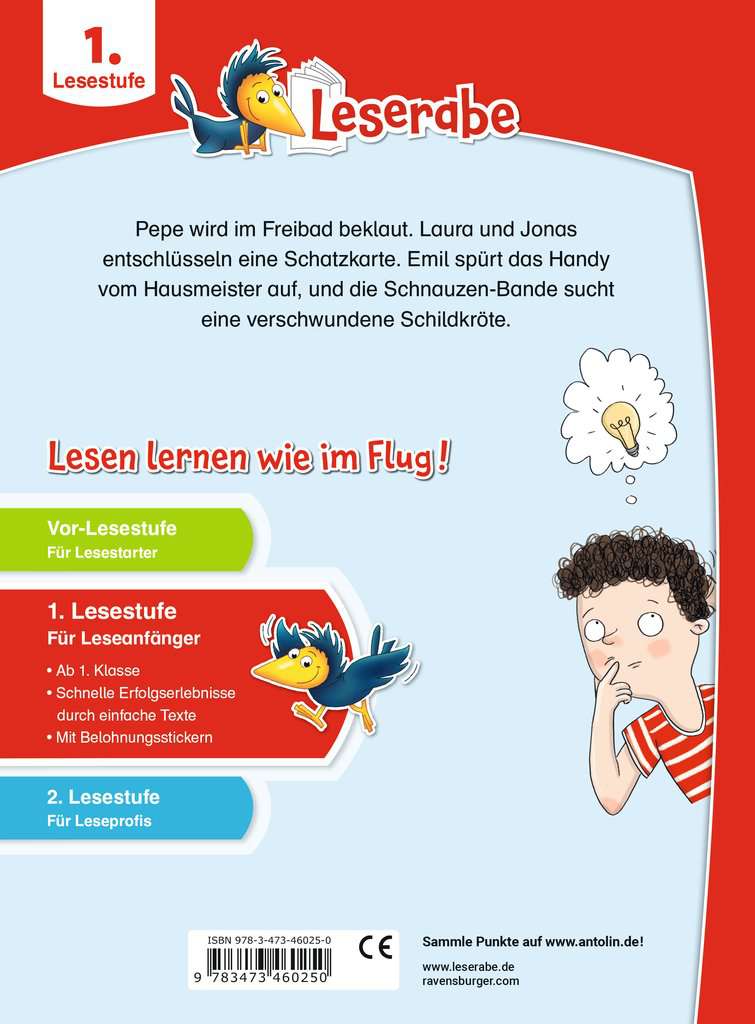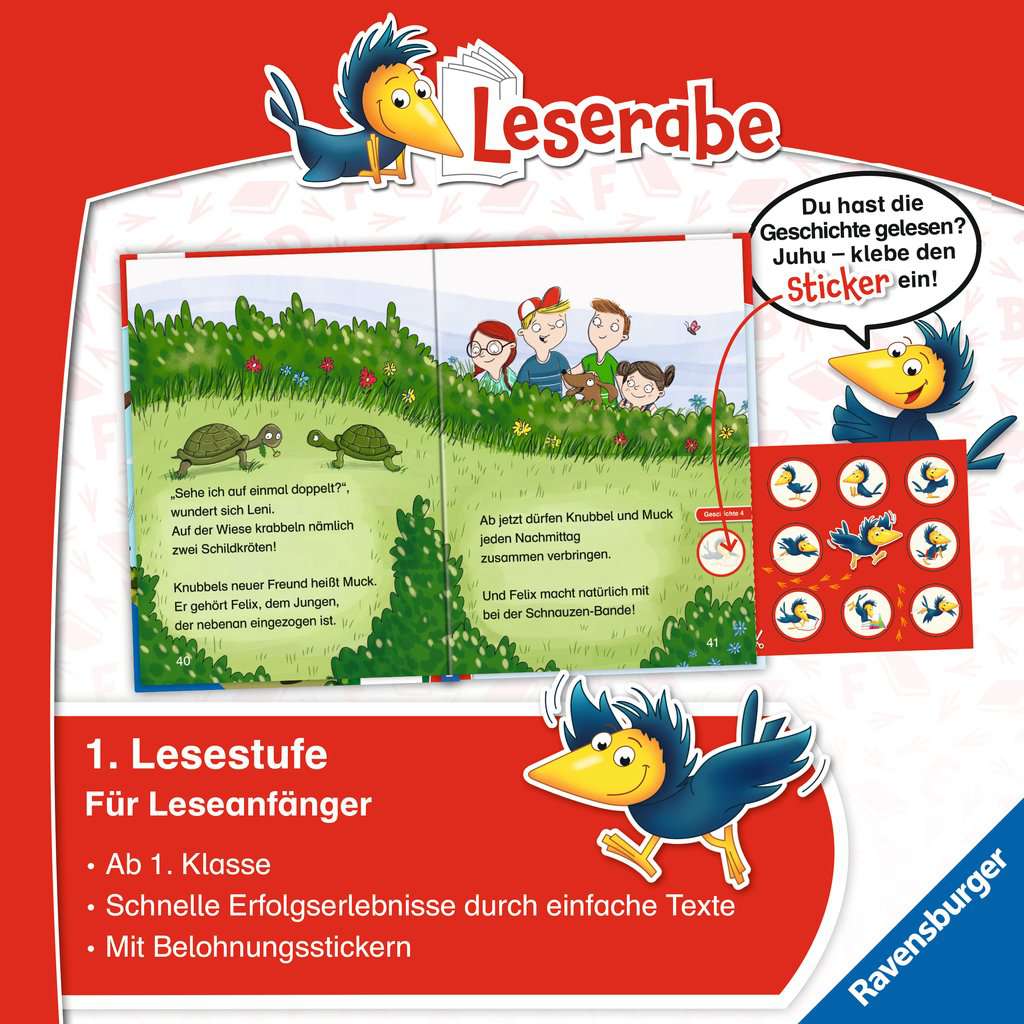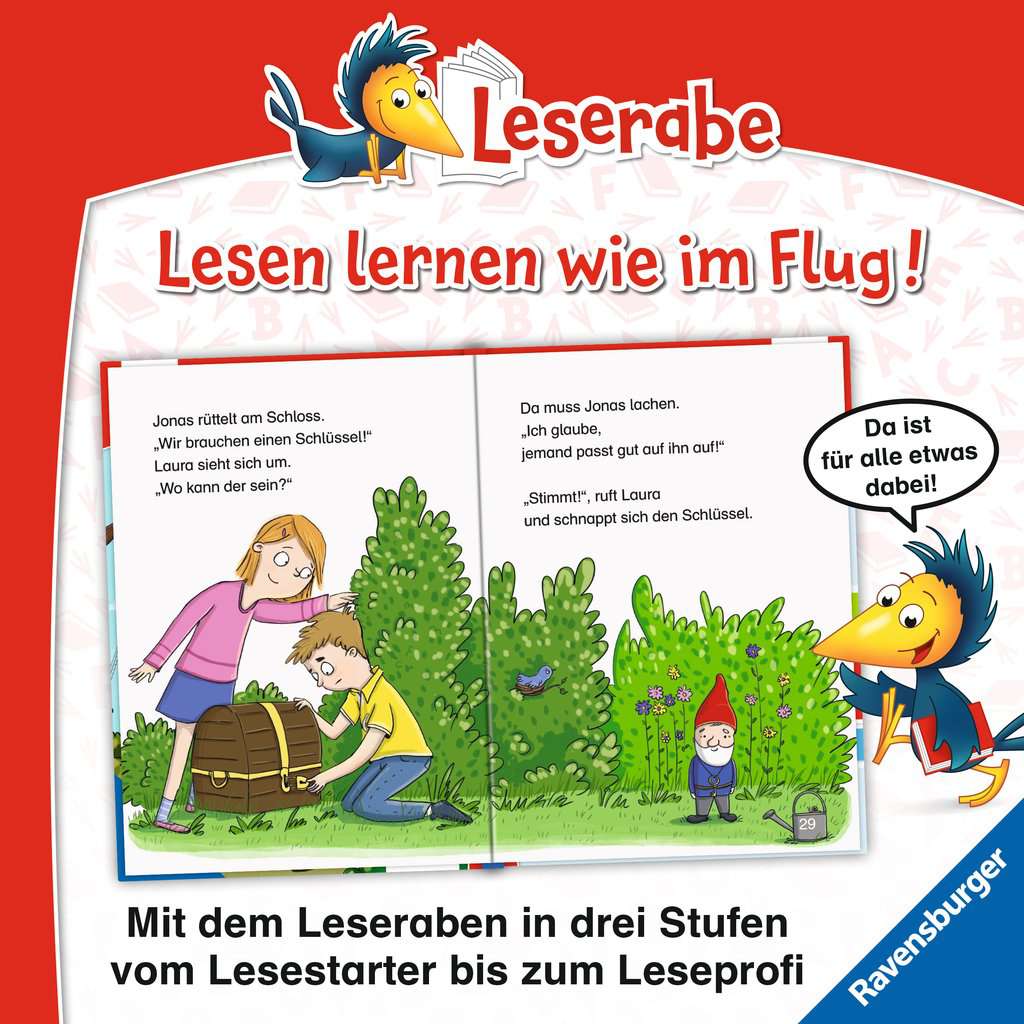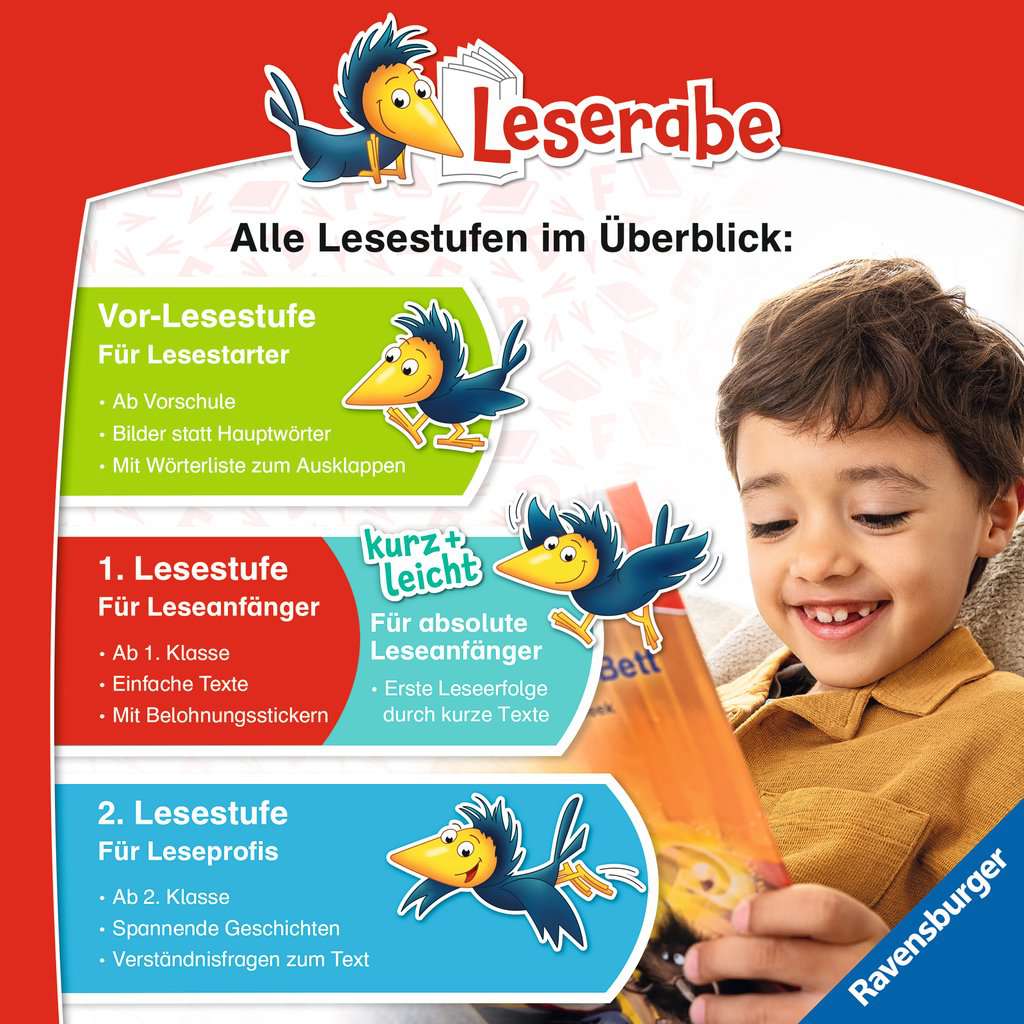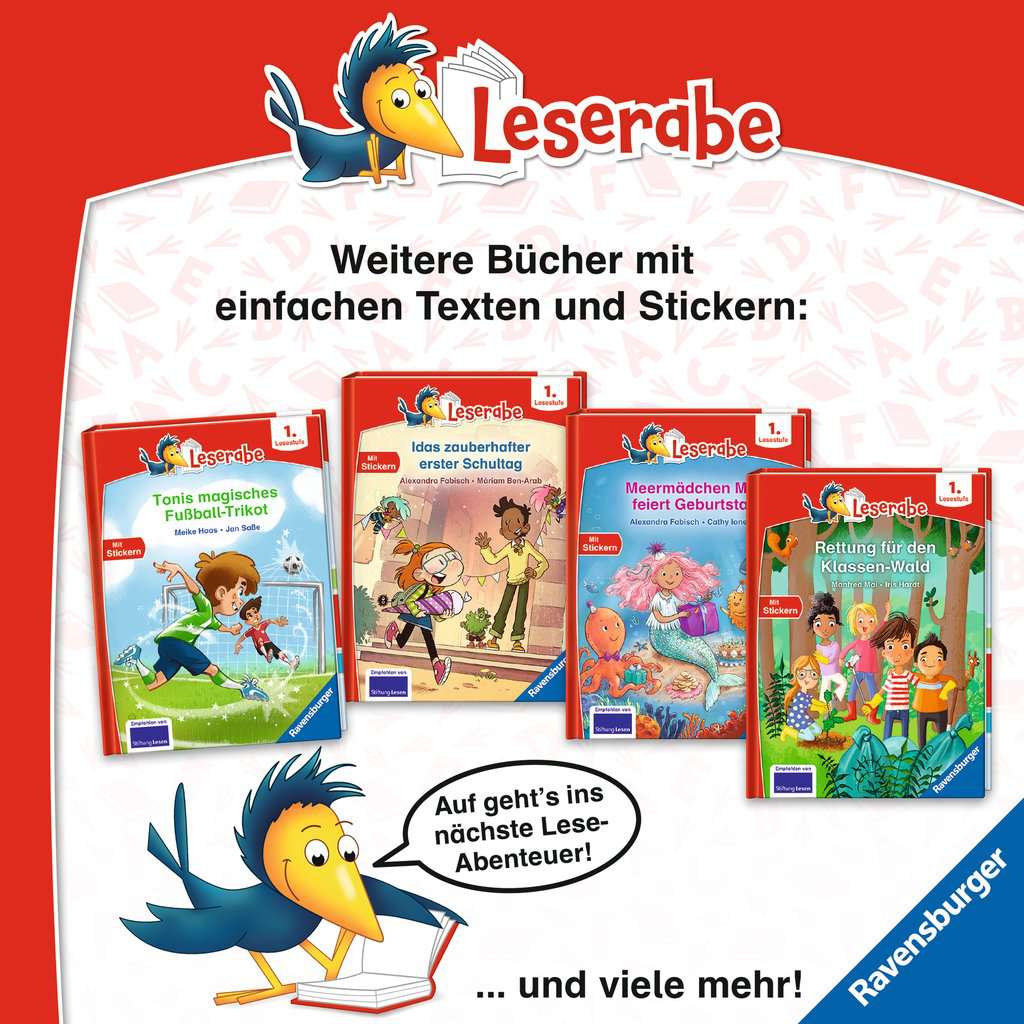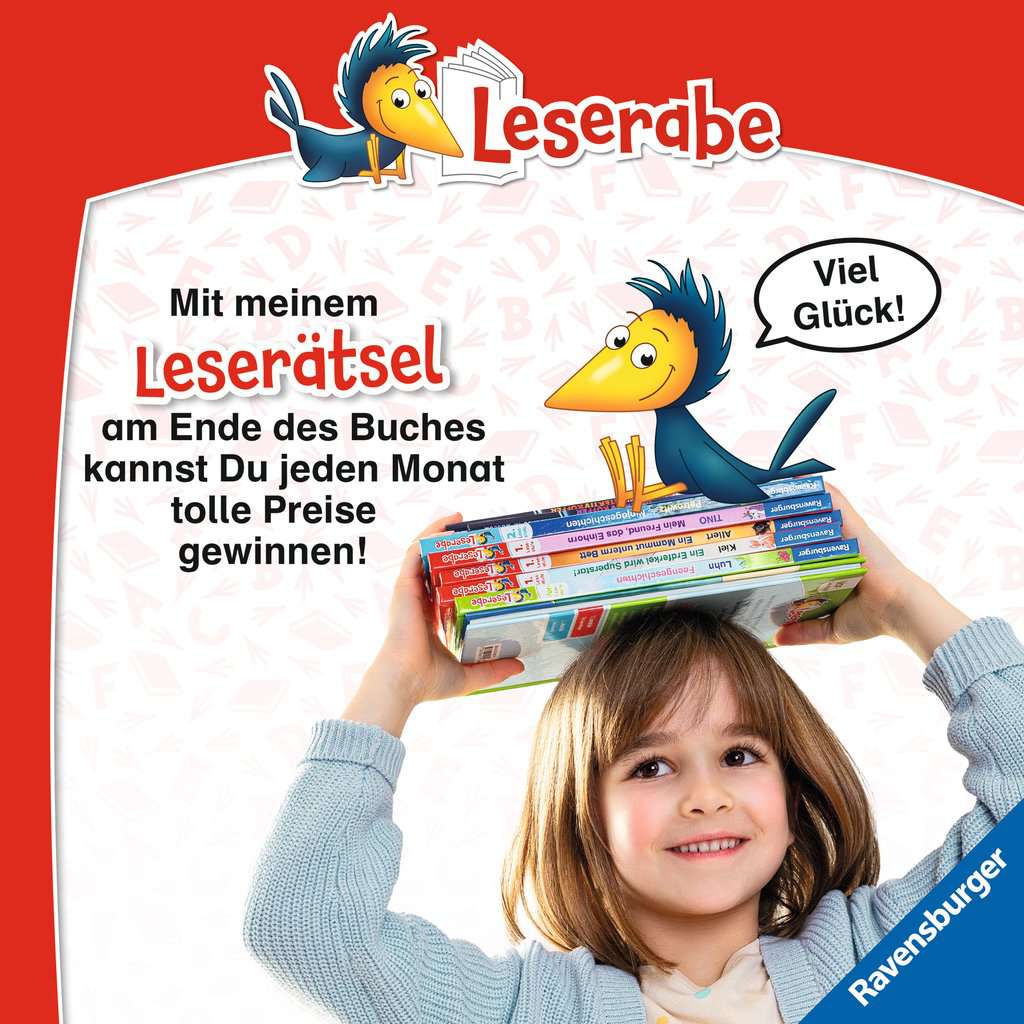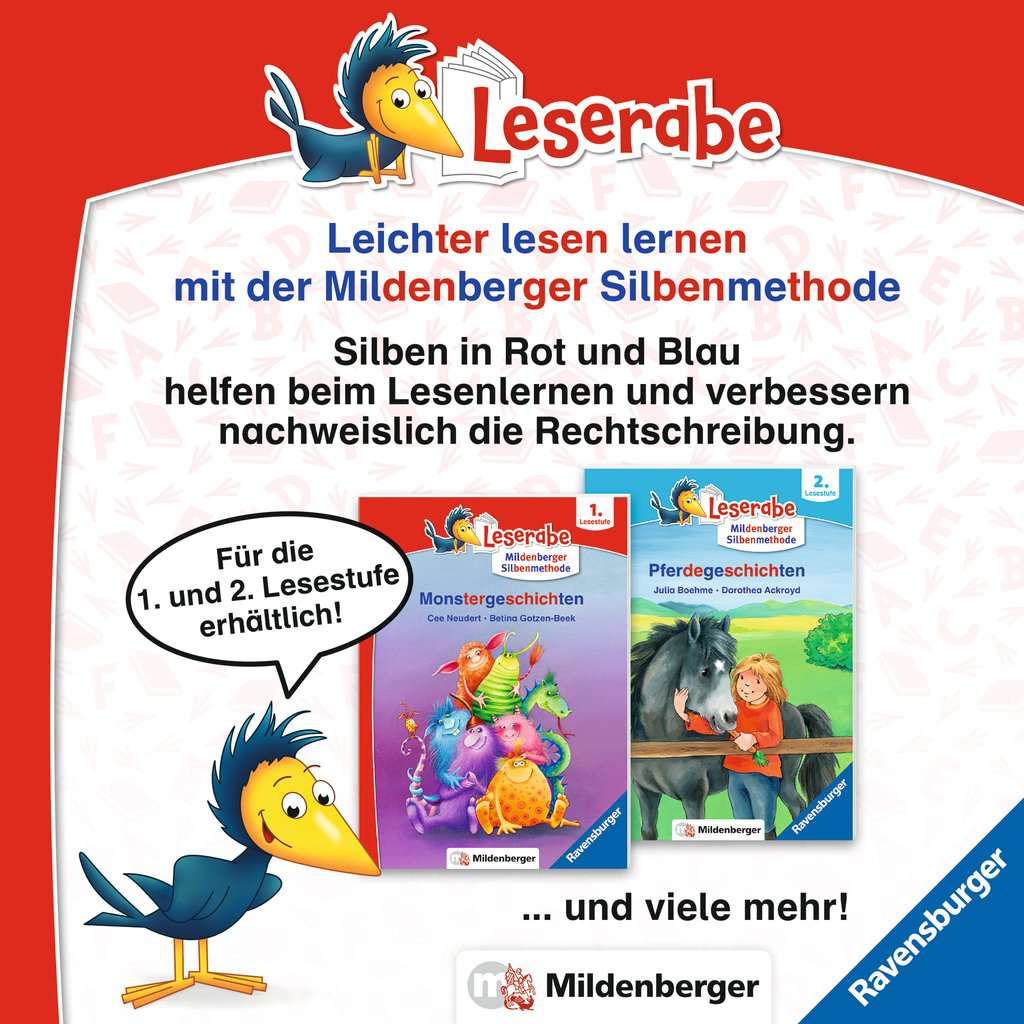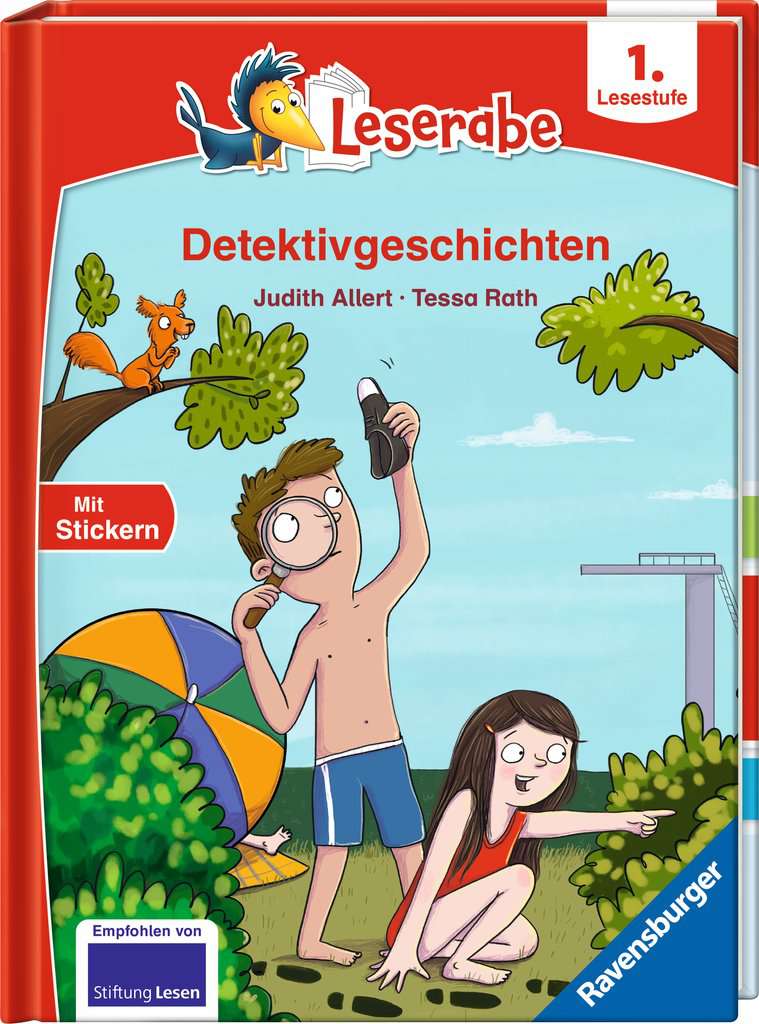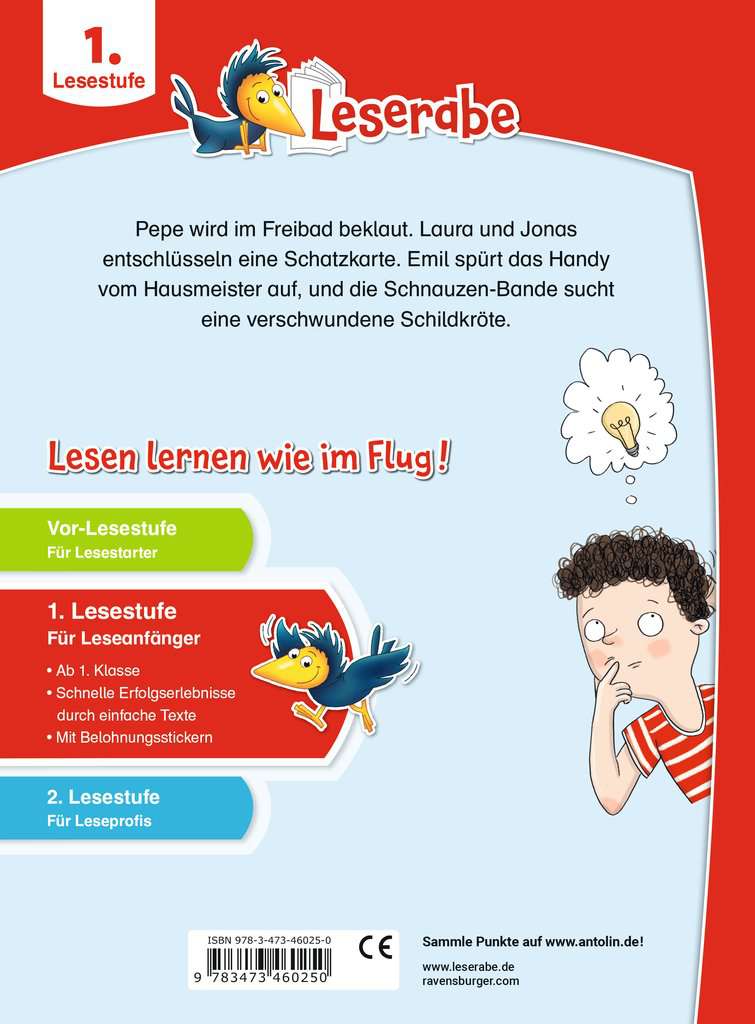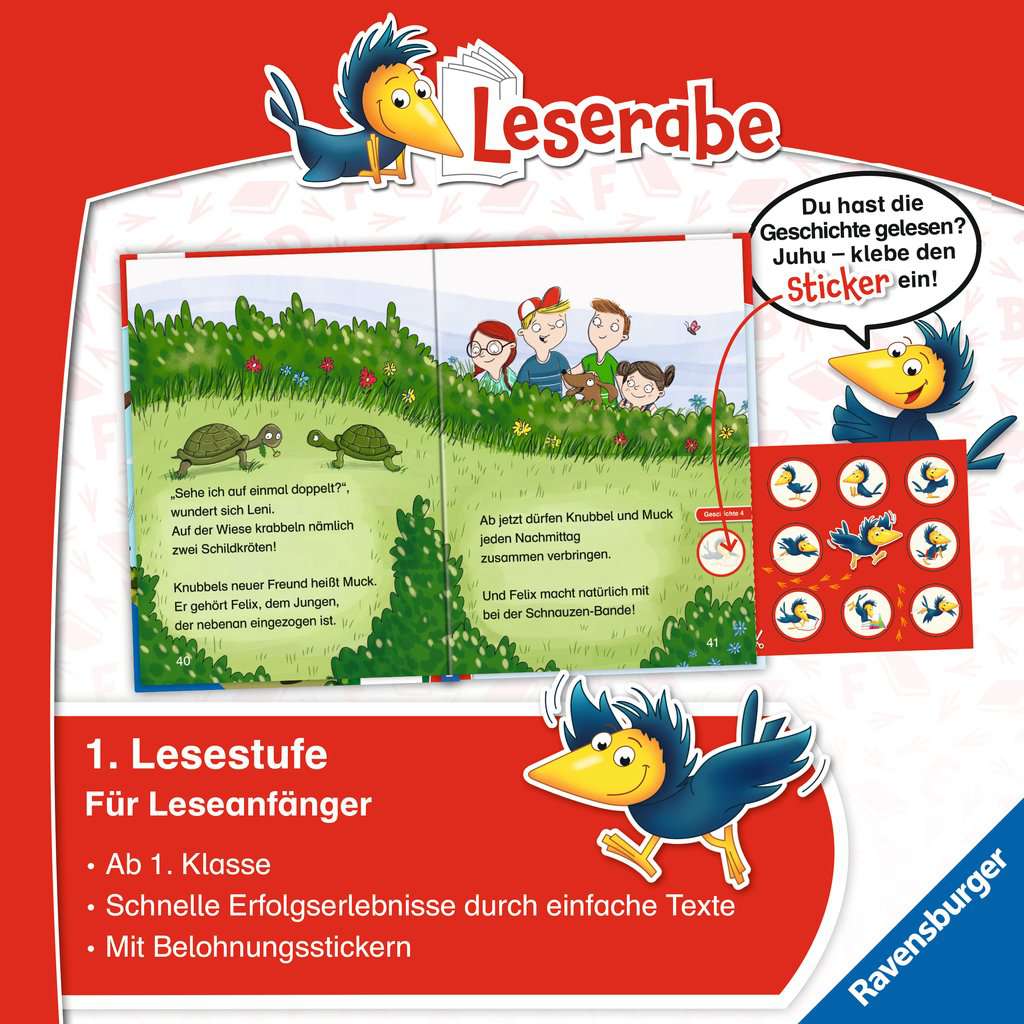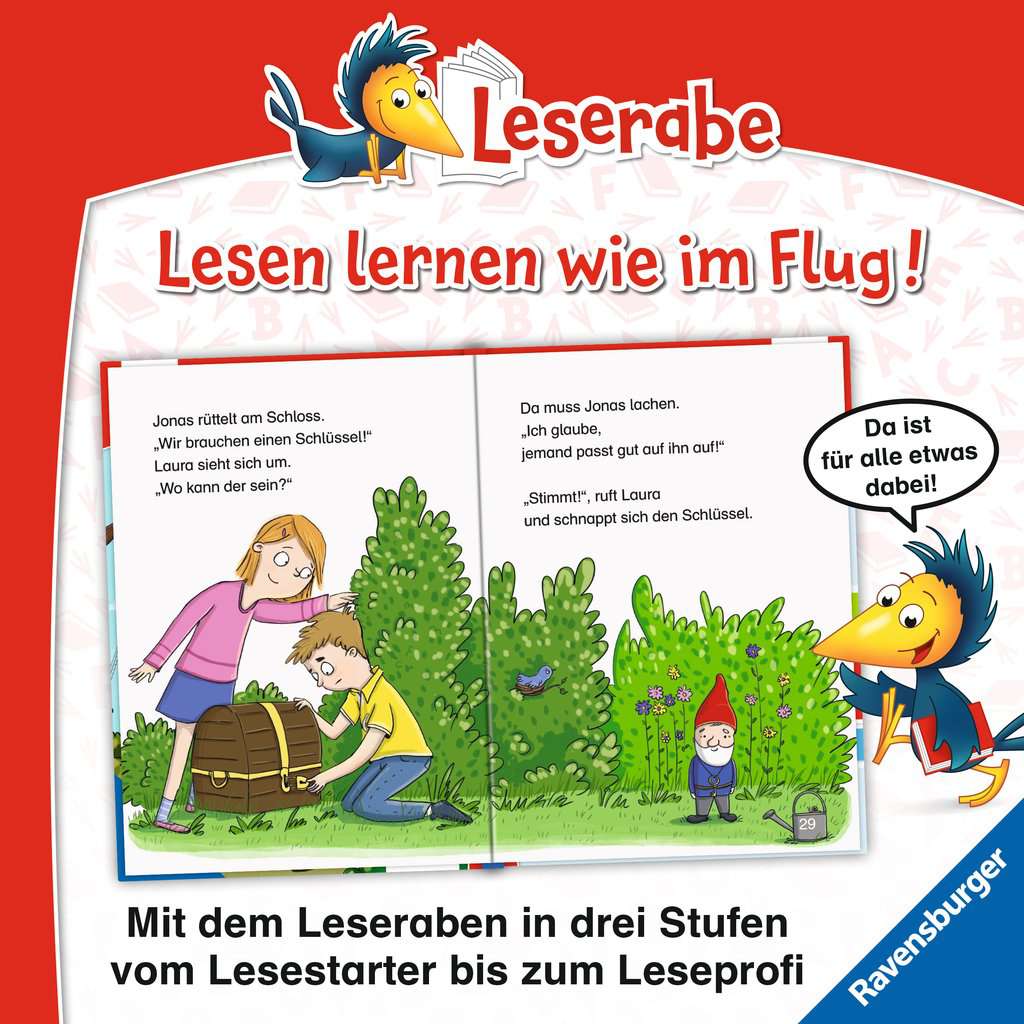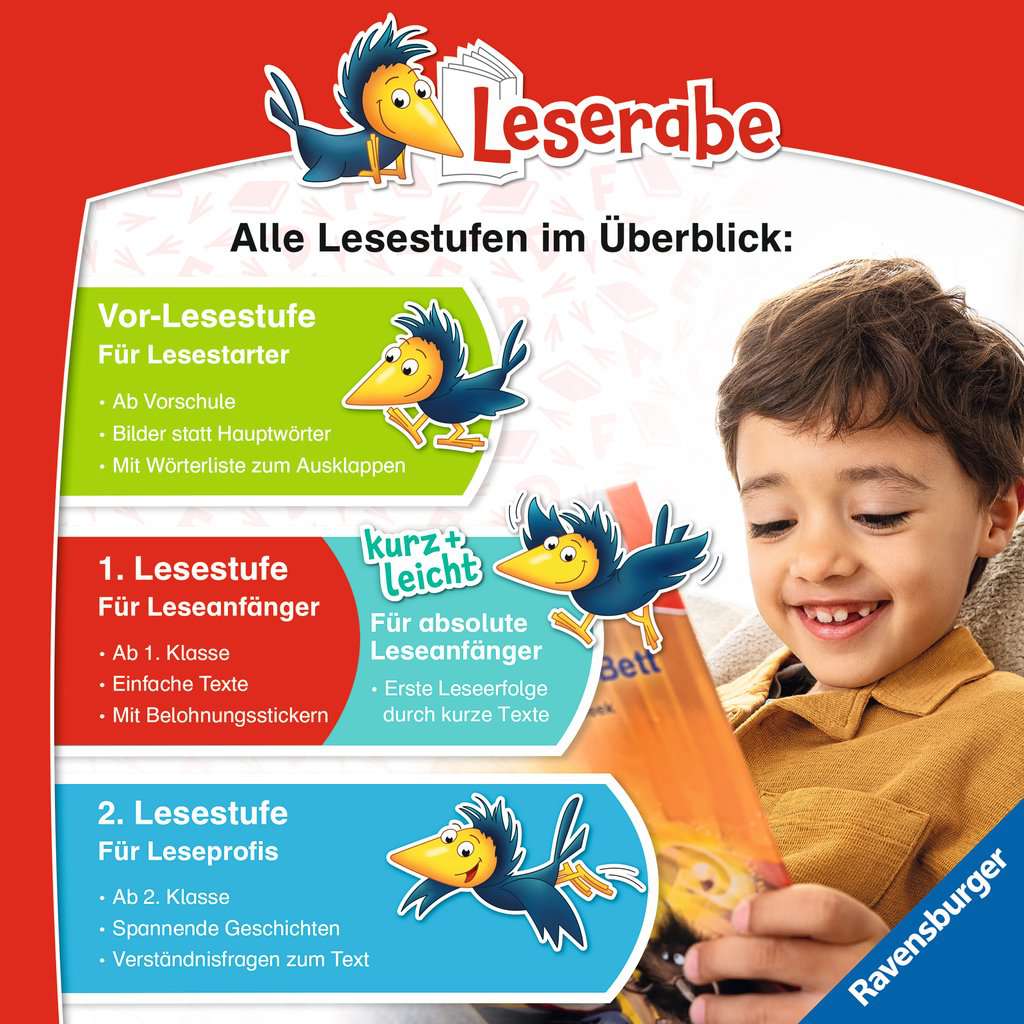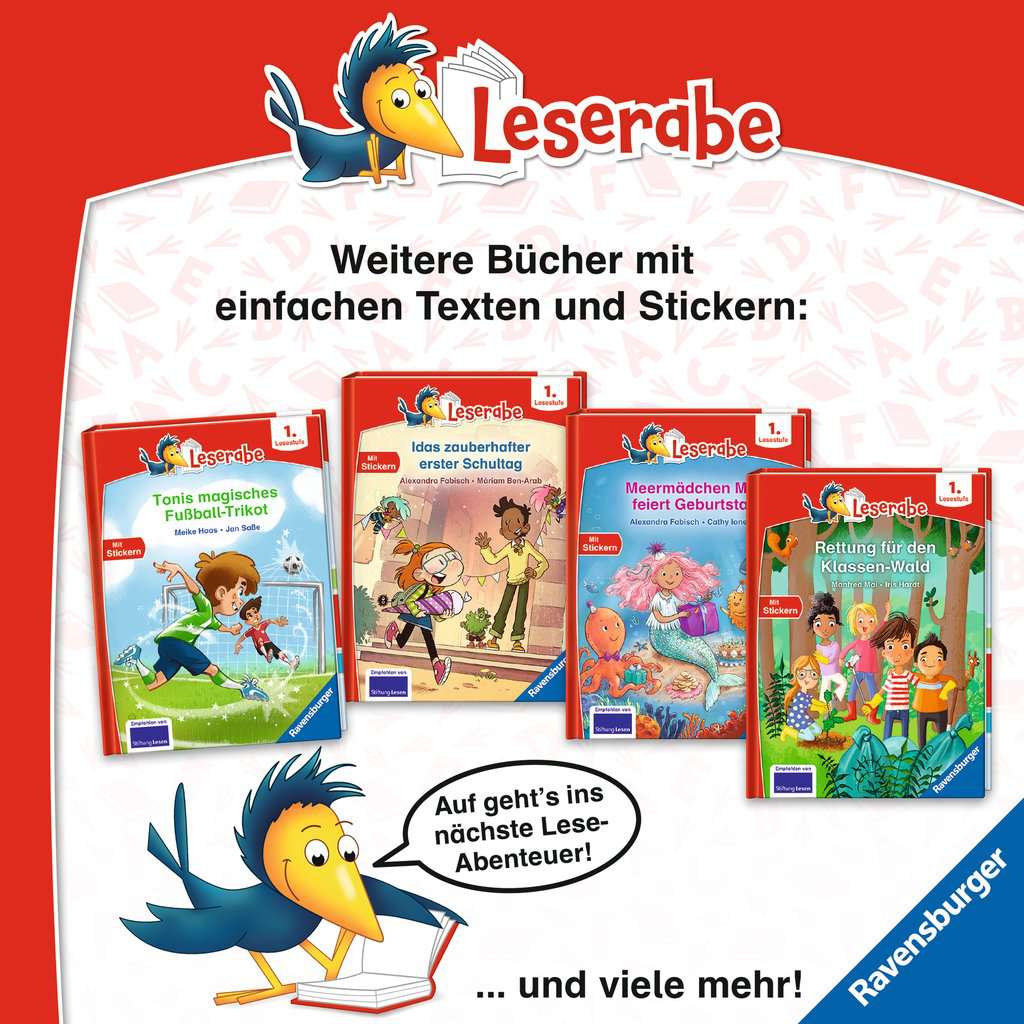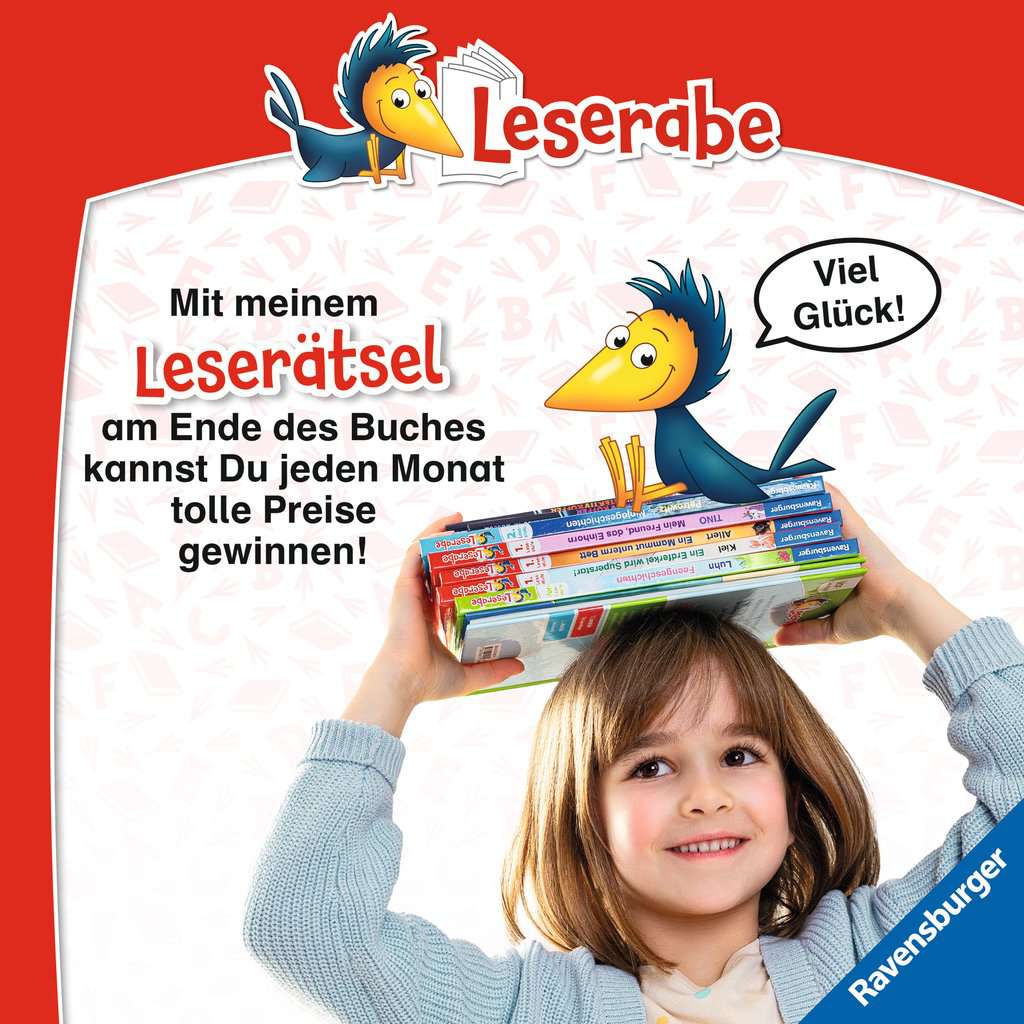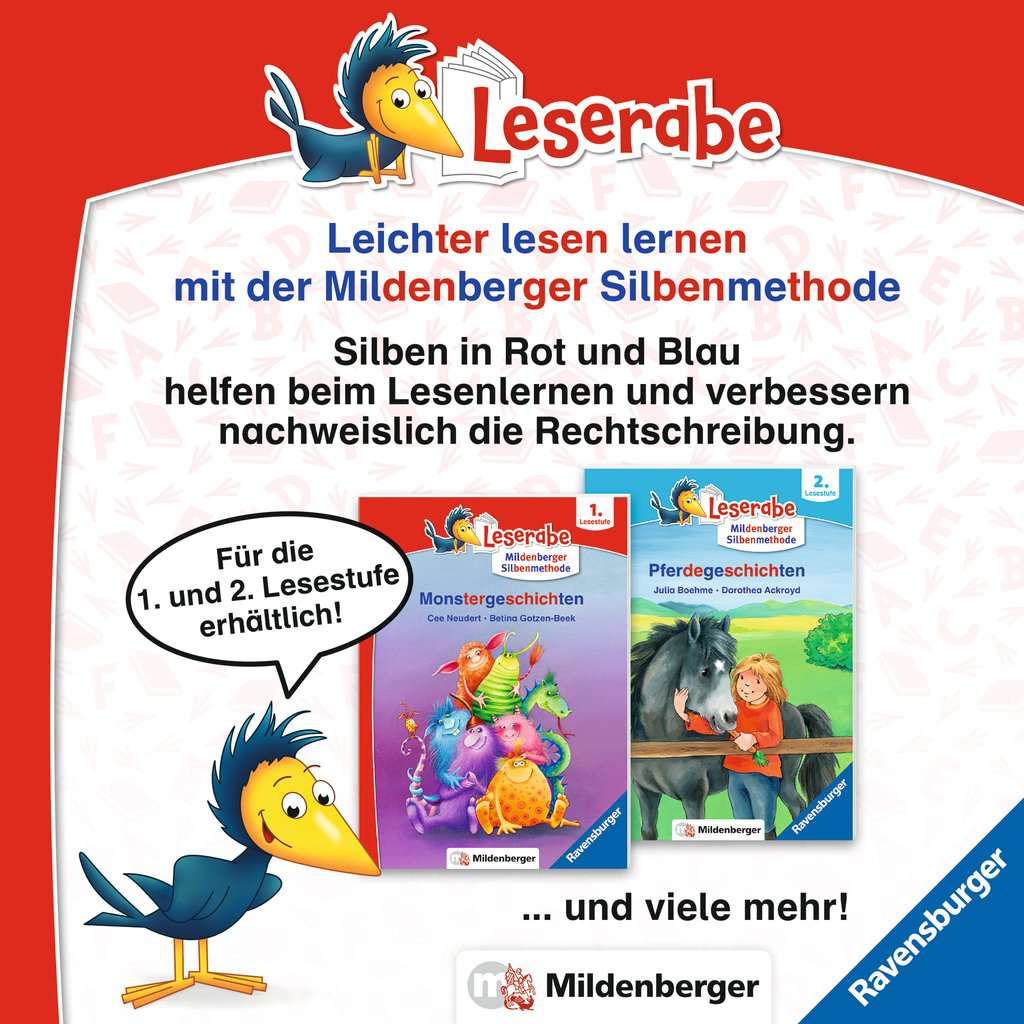 Reading Raven (Level 1): Detective Stories
Leserabe - 1. Lesestufe: Detektivgeschichten
View all books in the series


The first level in the Reading Raven features short texts with lots of pictures that provide clues to the story's meaning

These books are written in extra-large print

Includes reading riddles, puzzles to solve using information in the story

48 pp
6 years +
17,6 x 24 cm
EUR 8.99
January 2021
Hardcover
978-3-473-46025-0
• With stickers.
Content
At the public pool, Elli and Pepe are about to buy ice cream when they realise that the money Pepe had hidden in his shoe has disappeared. A tidying robot has good chances of winning the school's inventors' competition – except it suddenly stops working. At the pond, Laura and Jones discover a message in a bottle that contains a treasure map. And the Muzzle Gang is on the track of the missing tortoise Knubbel.
Awarded with the SPELL prize, prize for the best first readers.
About the Series
The Reading Raven series is designed to encourage beginning readers by providing fun and exciting stories at each ability level, from their first efforts at reading alone to more advanced chapter books Each Reading Raven book includes reading riddles, puzzles to solve using information in the story. This is a fun way to check how well children understand what they read. The first level features short texts with lots of pictures that provide clues to the story's meaning. These books are written in extra-large print. When children are ready for longer stories, the second level of Reading Raven offers short chapter books, also in large print with illustrations that help readers follow the text. The third level is for readers who are becoming proficient, with longer chapters and increasingly complex stories, but still with accompanying pictures and highly readable print.
The Author
Judith Allert was born in 1982 and studied modern German literature in Bayreuth, where she also published her first children's books. In 2009 she completed her master's thesis on the topic of fantasy writing for children and teens, and she has been a freelance author ever since. Today the author lives on an old farm with her husband, dogs, cats, horses, hens, and wooly pigs.
The Illustrator
Shining eyes and a smile on the face - that's what Tessa Rath wants to cause with her work. She gets inspired on walks through the forest, at the ocean and also during the times she spends with her family. She was born in Duisburg in 1978 and has loved drawing since her childhood. After school she studied art therapy and she works as a freelance illustrator today. She wouldn't want to change her life - "I have everything" is the answer to her dream of happiness.
Rights Sold
Hungarian