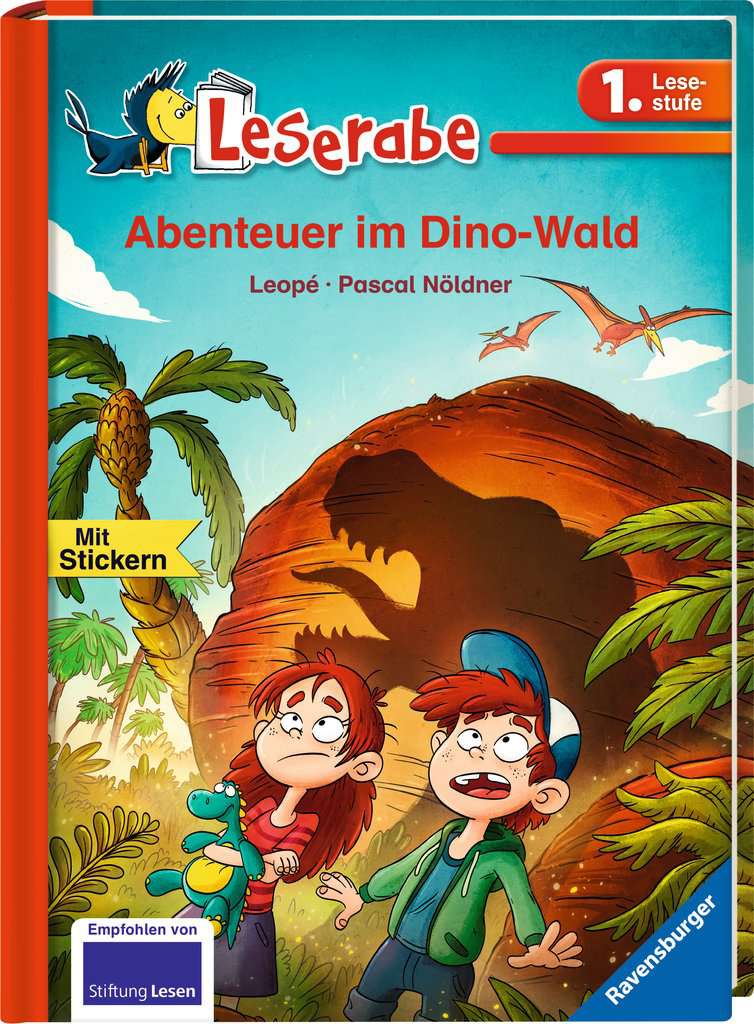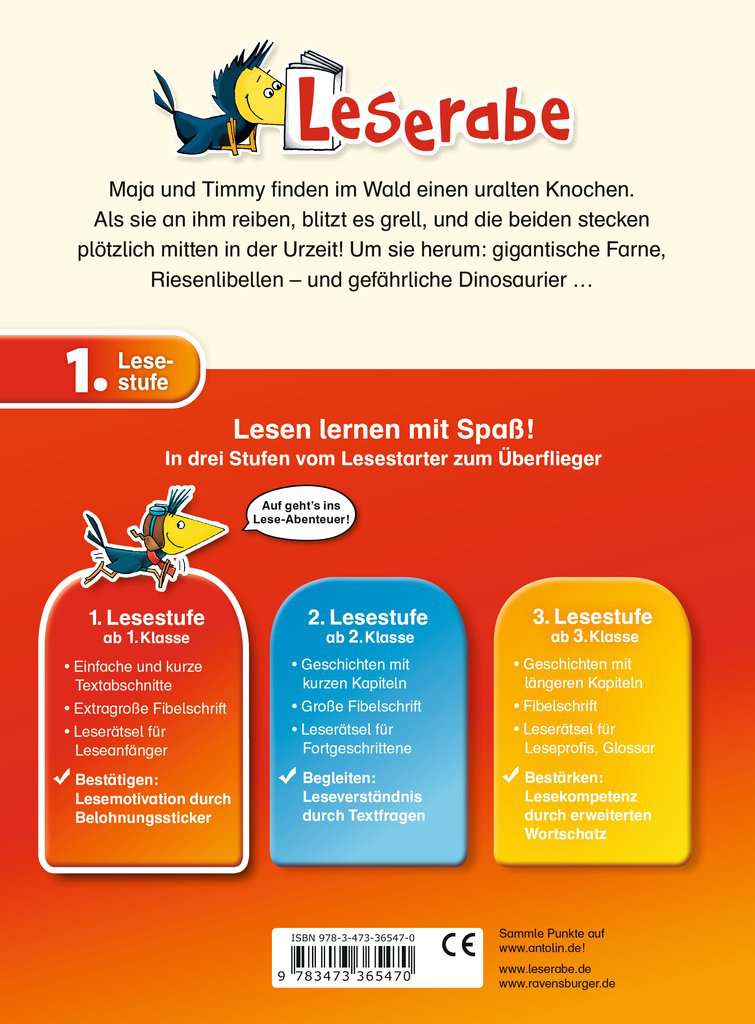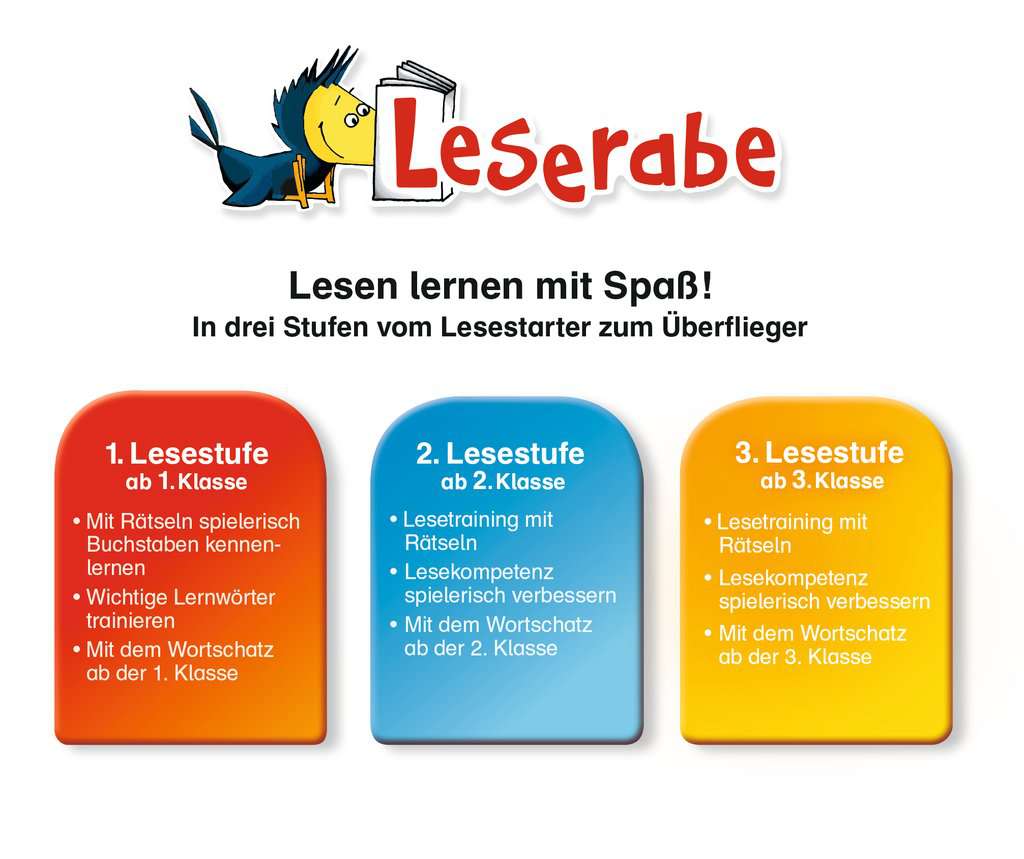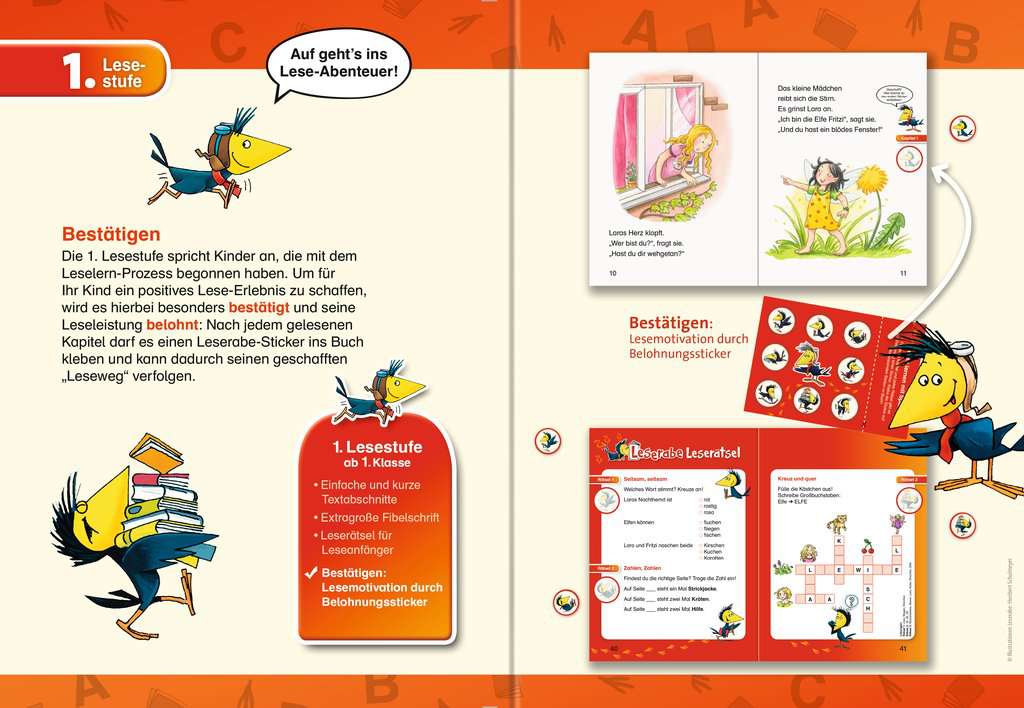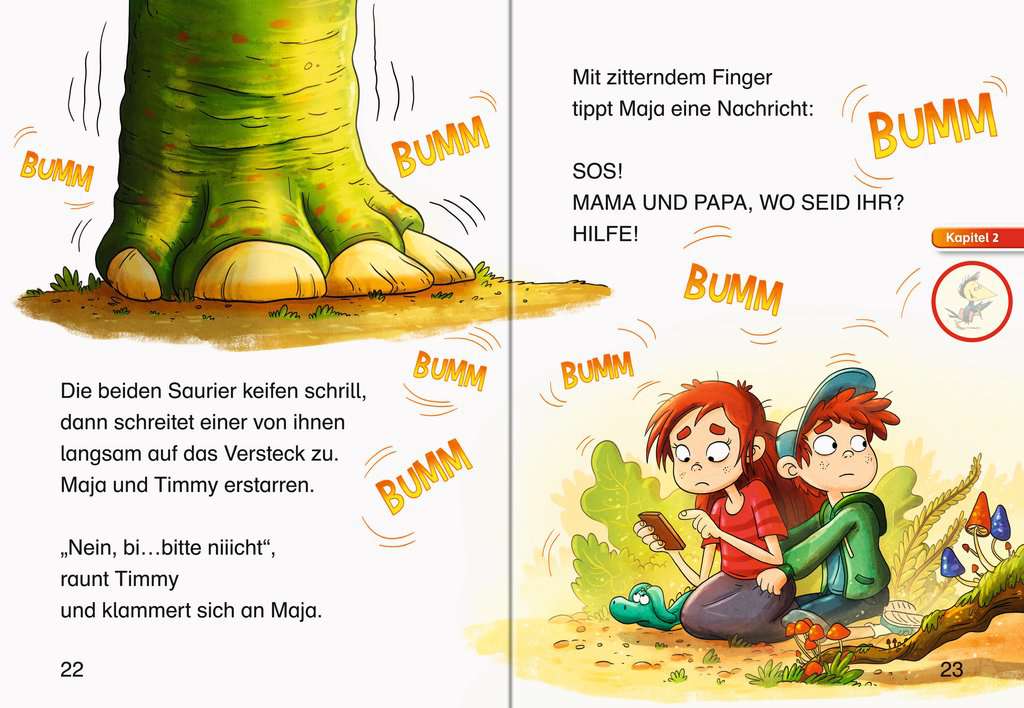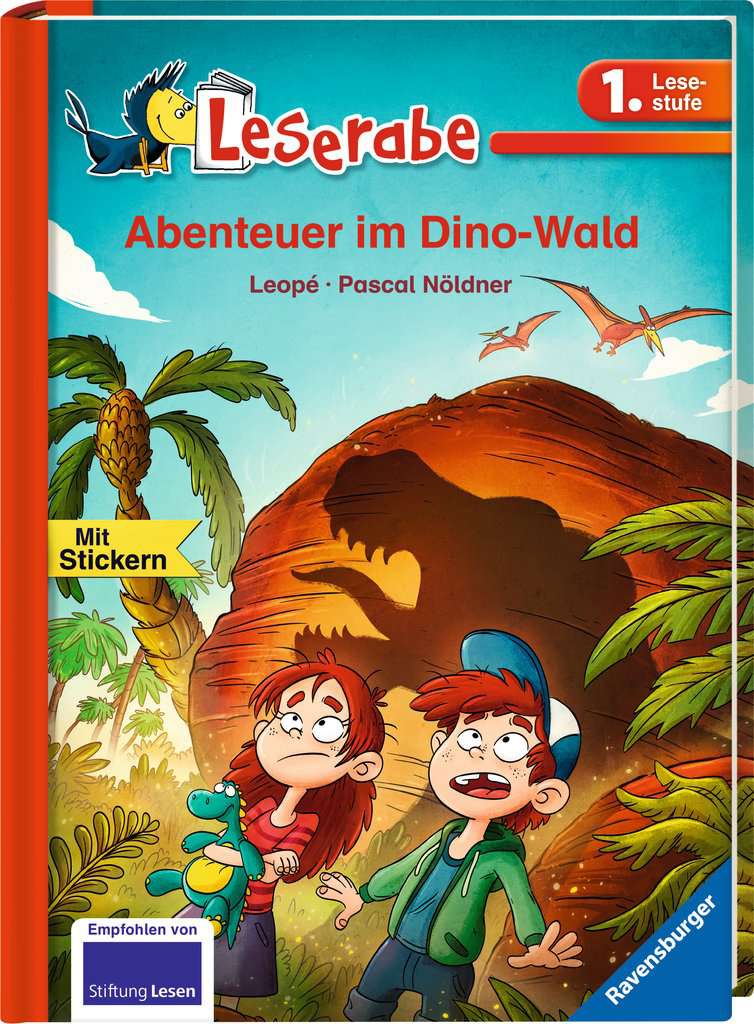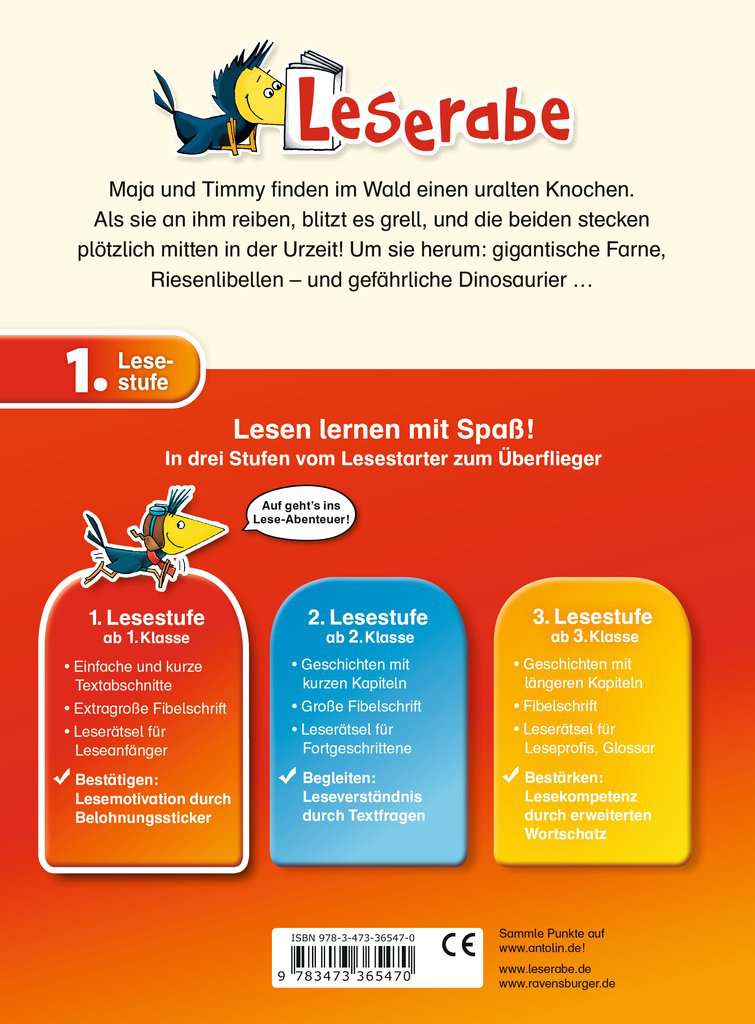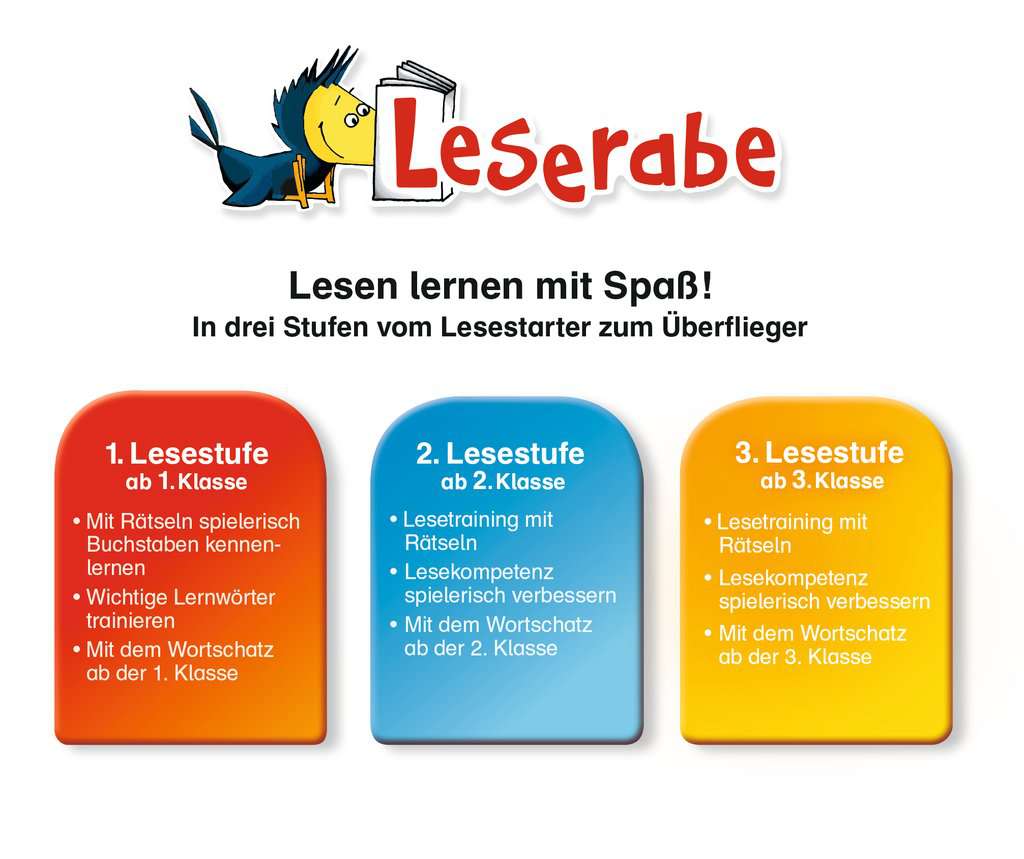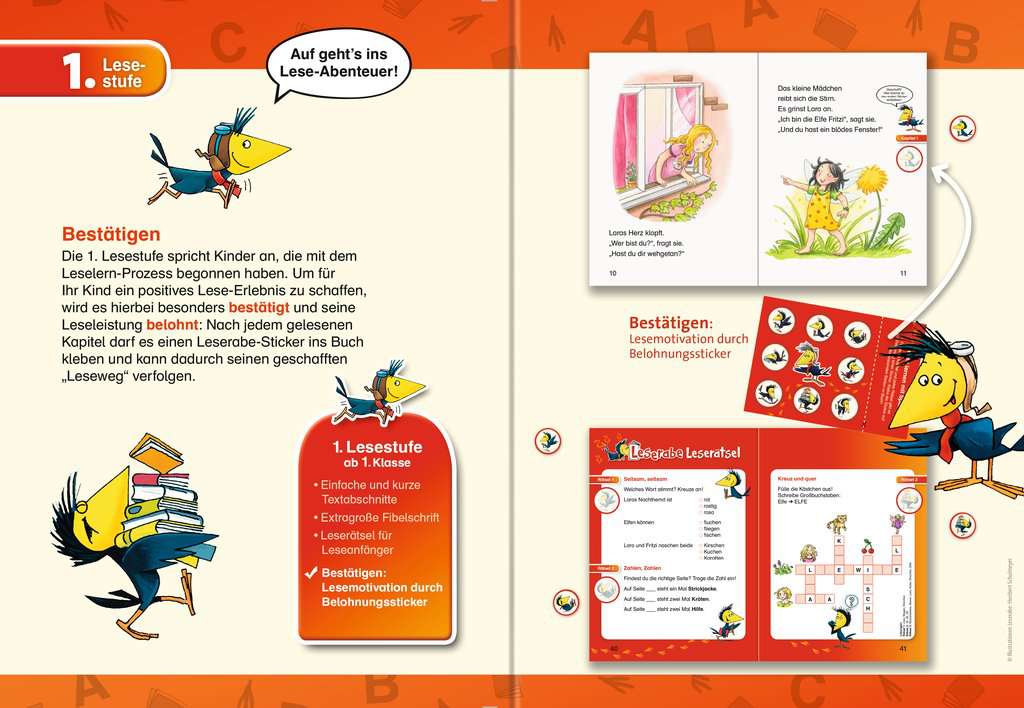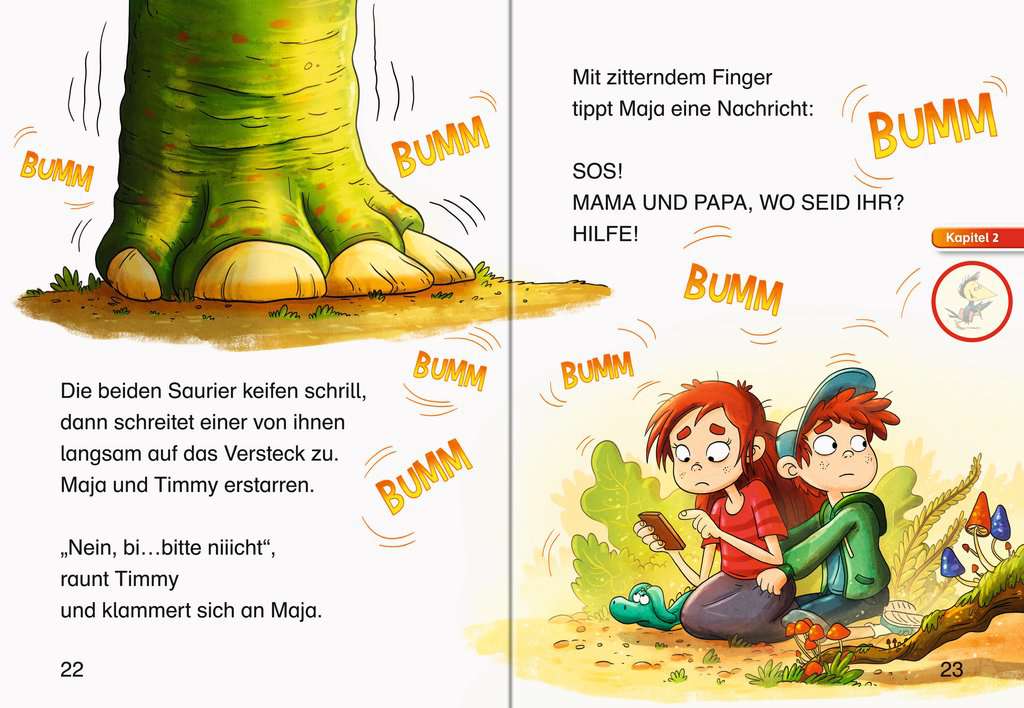 48 pp
6 years +
17,6 x 24 cm
EUR 8.99
May 2018
Hardcover
978-3-473-36547-0
• With stickers.
Content
Maya and Timmy are playing hide-and-seek in the woods when they find an old bone. When they rub it, they are transported back to a time when dinosaurs still ruled the earth. They hide in the ferns, but when their cell phone rings, they are discovered. As the dinosaurs approach them, the siblings are saved by the appearance of a Tyrannosaurus Rex, only to have the T-Rex turn around and start chasing them. What will become of these two youngsters in the pre-mastodon?
About the Series
The Reading Raven series is designed to encourage beginning readers by providing fun and exciting stories at each ability level, from their first efforts at reading alone to more advanced chapter books Each Reading Raven book includes reading riddles, puzzles to solve using information in the story. This is a fun way to check how well children understand what they read. The first level features short texts with lots of pictures that provide clues to the story's meaning. These books are written in extra-large print. When children are ready for longer stories, the second level of Reading Raven offers short chapter books, also in large print with illustrations that help readers follow the text. The third level is for readers who are becoming proficient, with longer chapters and increasingly complex stories, but still with accompanying pictures and highly readable print.
The Author
Leopé is a writer and illustrator who lives in Berlin. He enjoys encounters with people, animals and things that don't really exist, or that are usually overlooked, and turning these encounters into stories. Leopé says about his work: "The nice thing about writing and painting is that it lets me create anything I want."
The Illustrator
Pascal Nöldner, born in Essen in 1990, is a freelance illustrator of comics, children's and teen books, and animation movies. In 2015 he completed his design studies with a focus on illustration at Münster University of Applied Sciences. In addition to his creative work, he is a freelance actor and musician.
Rights Sold
Russian, Slovenian