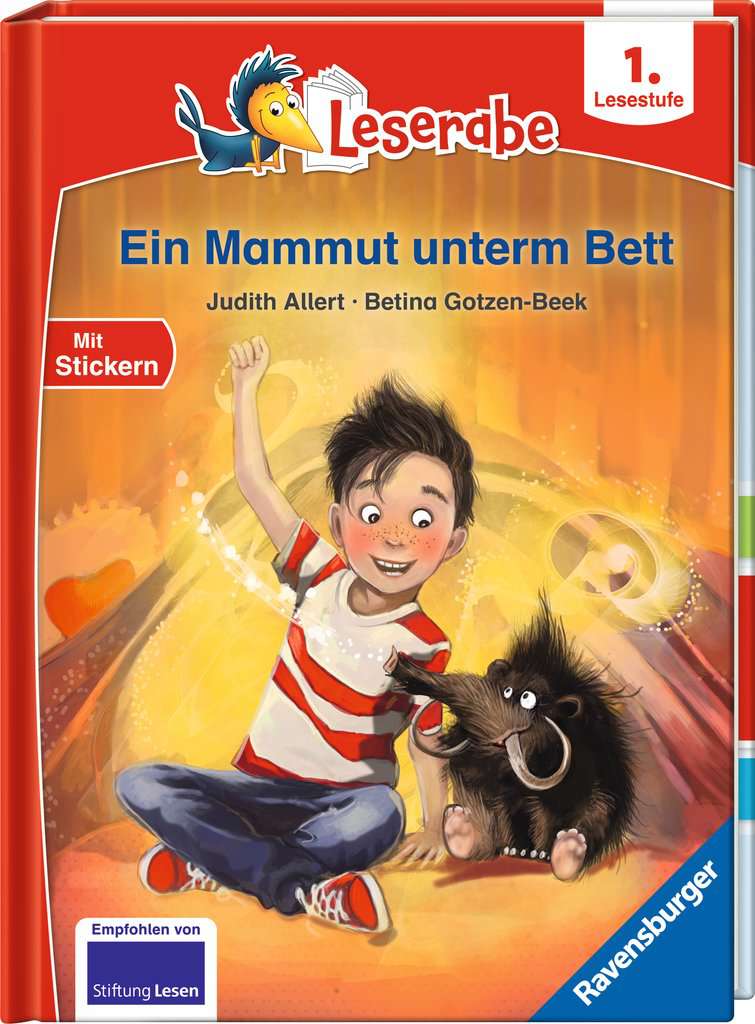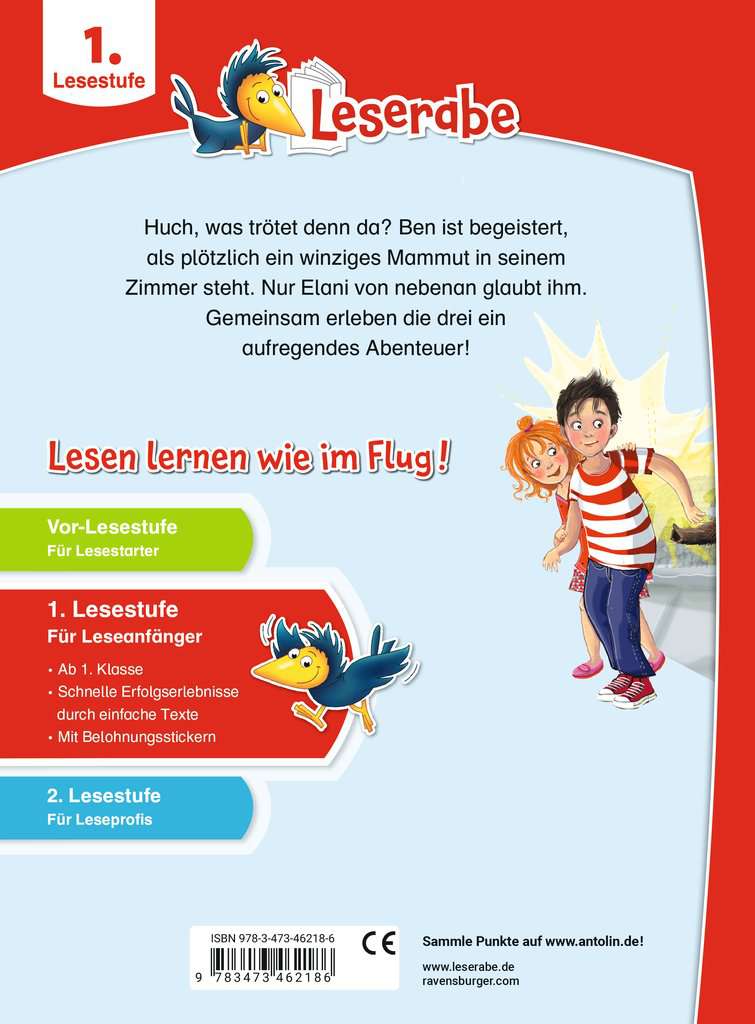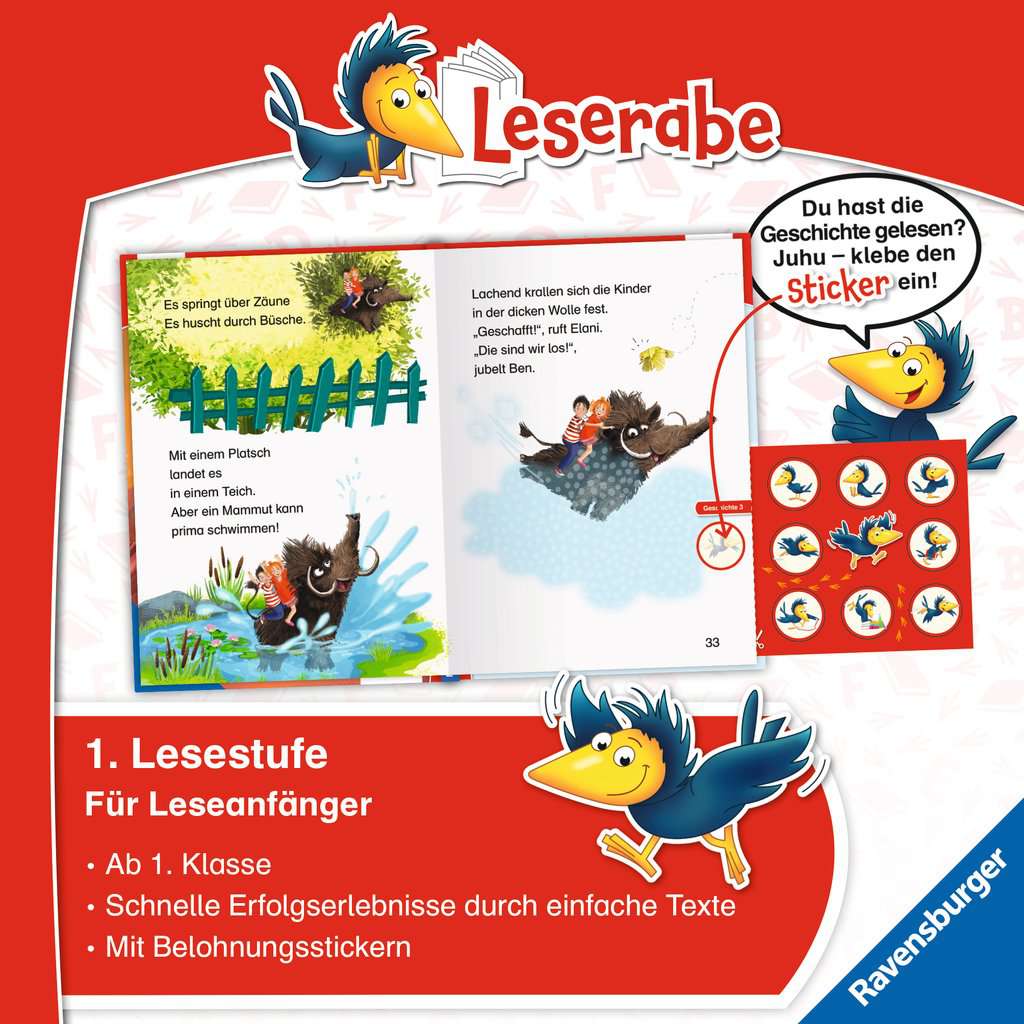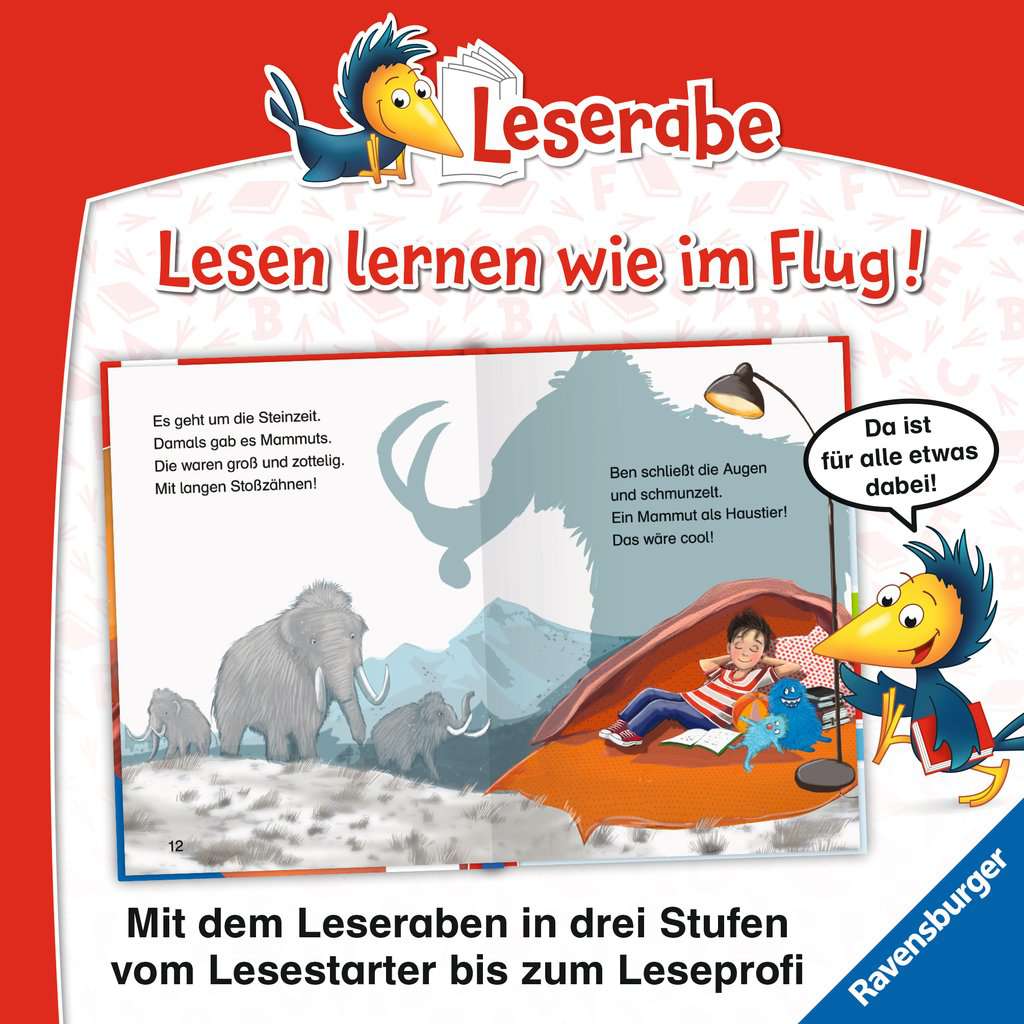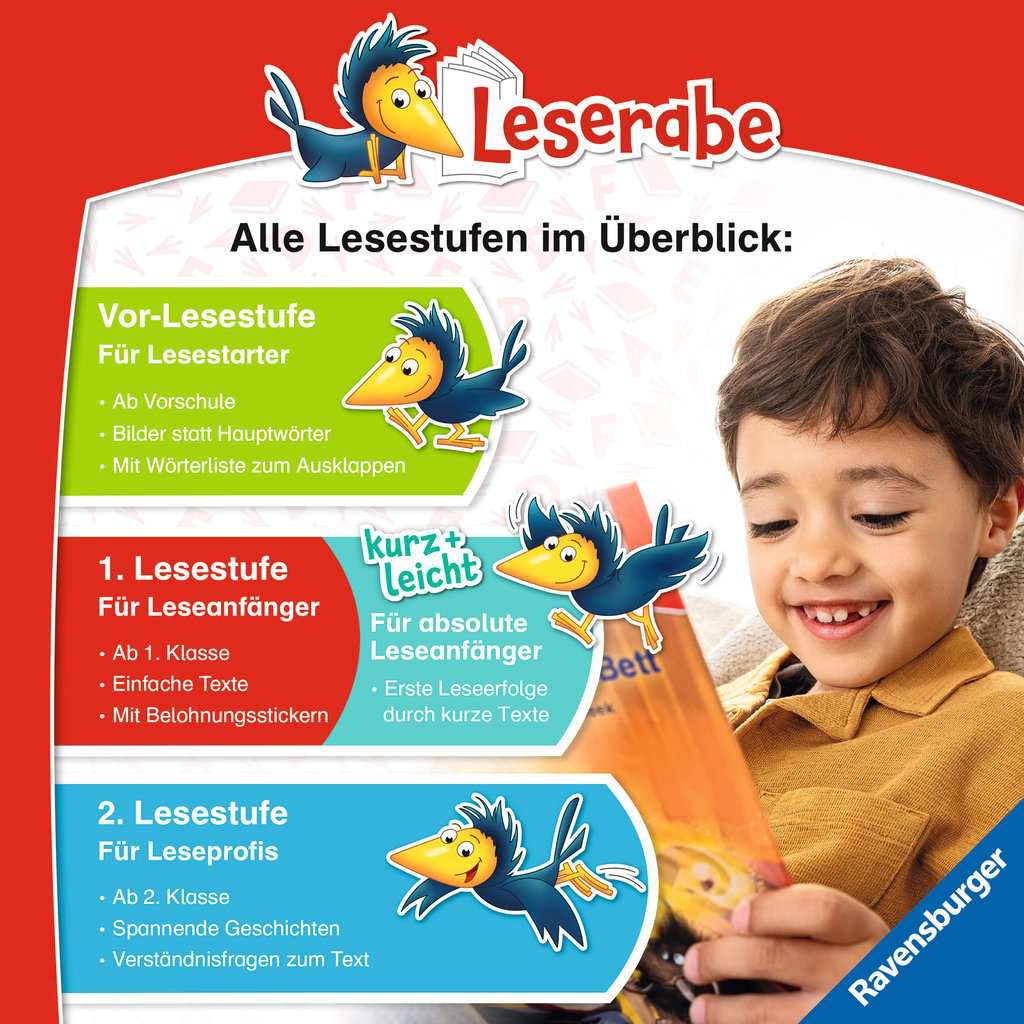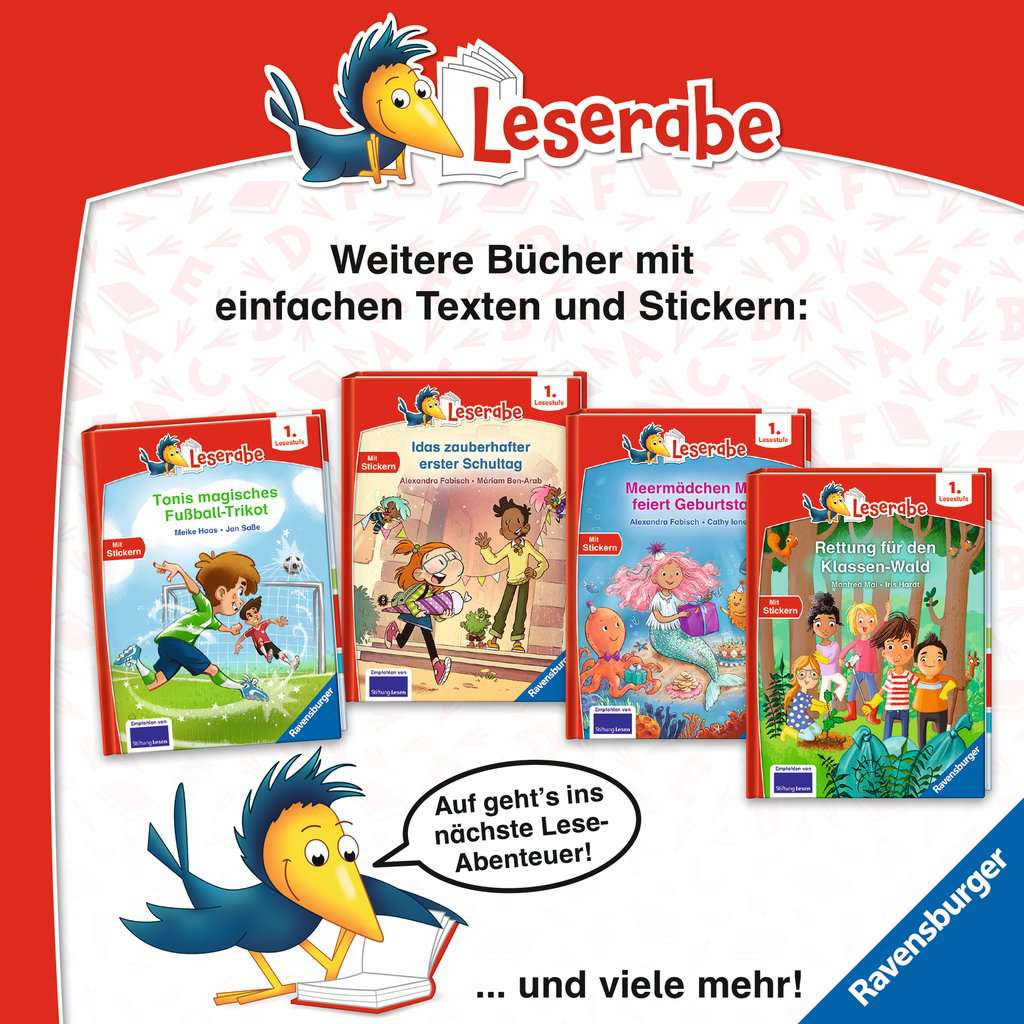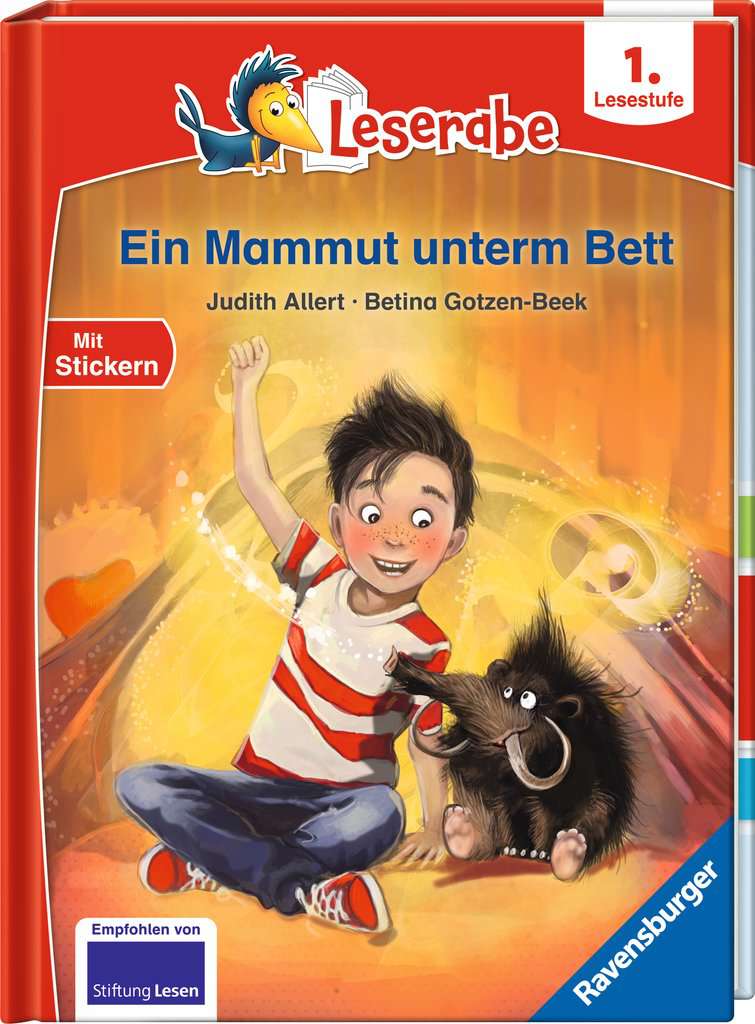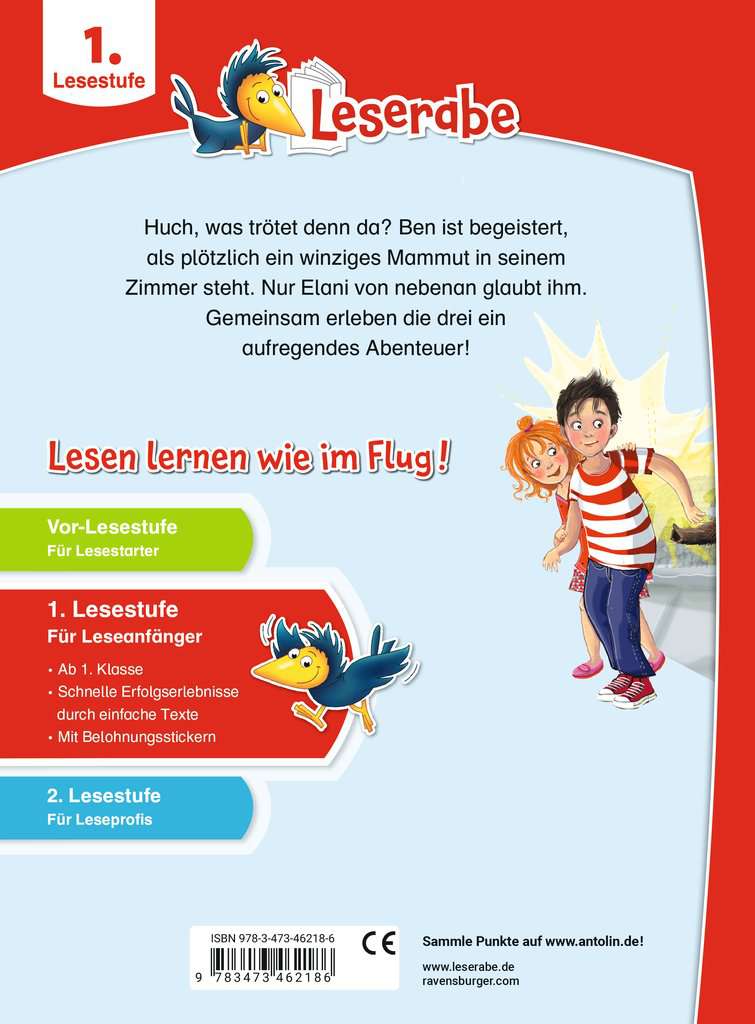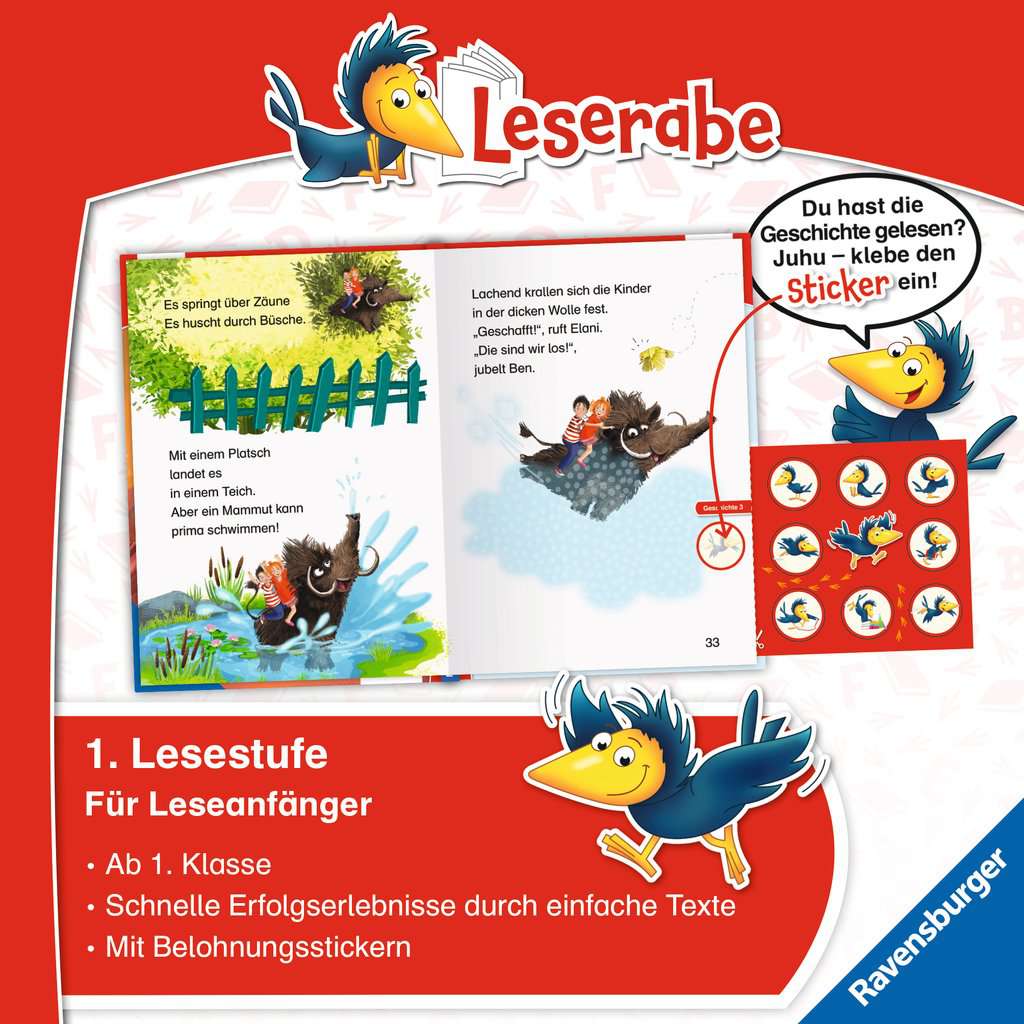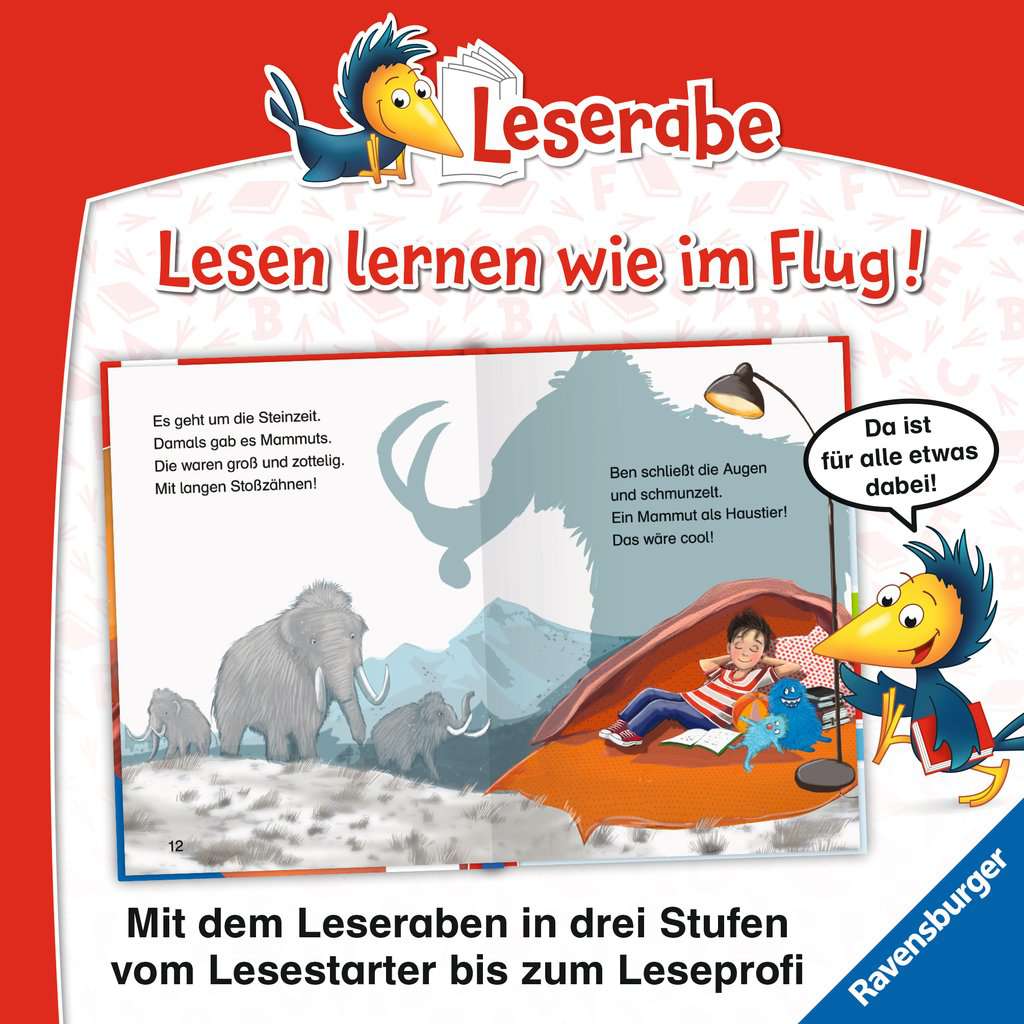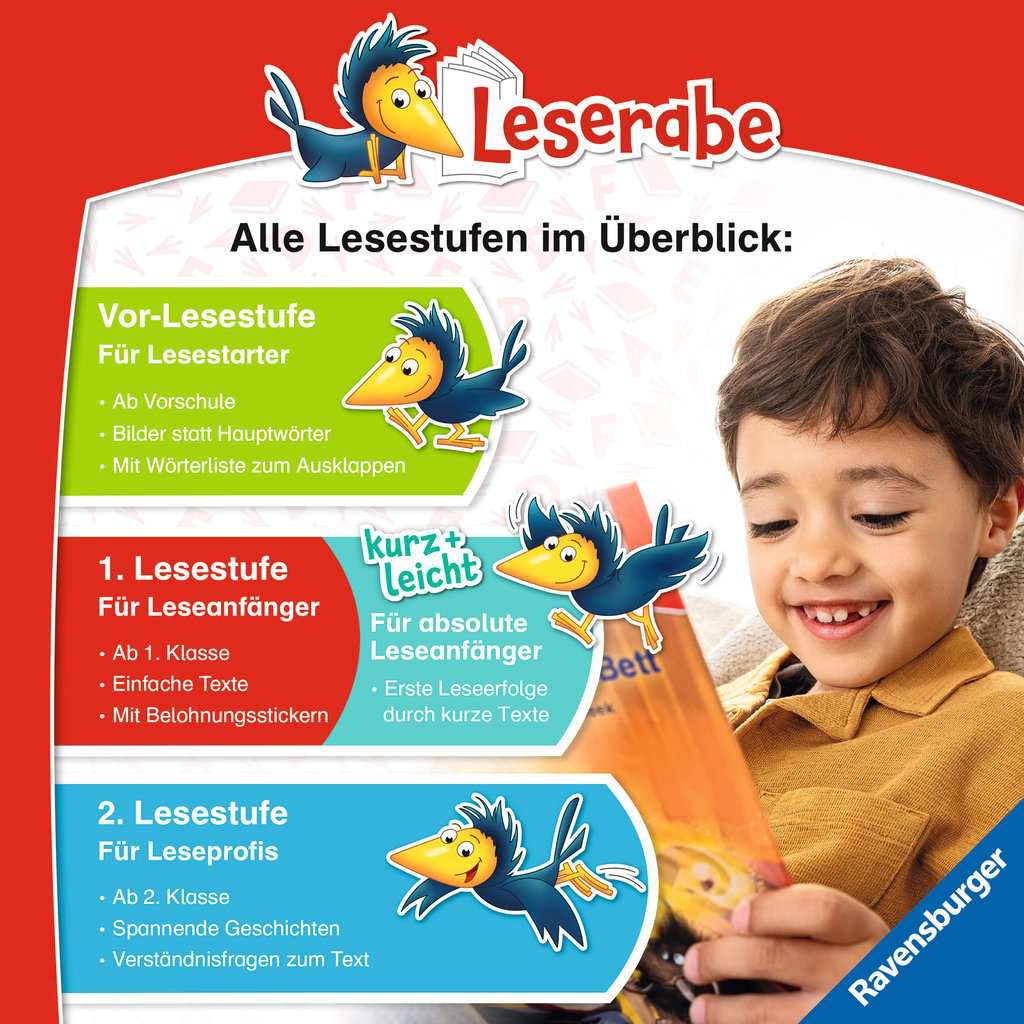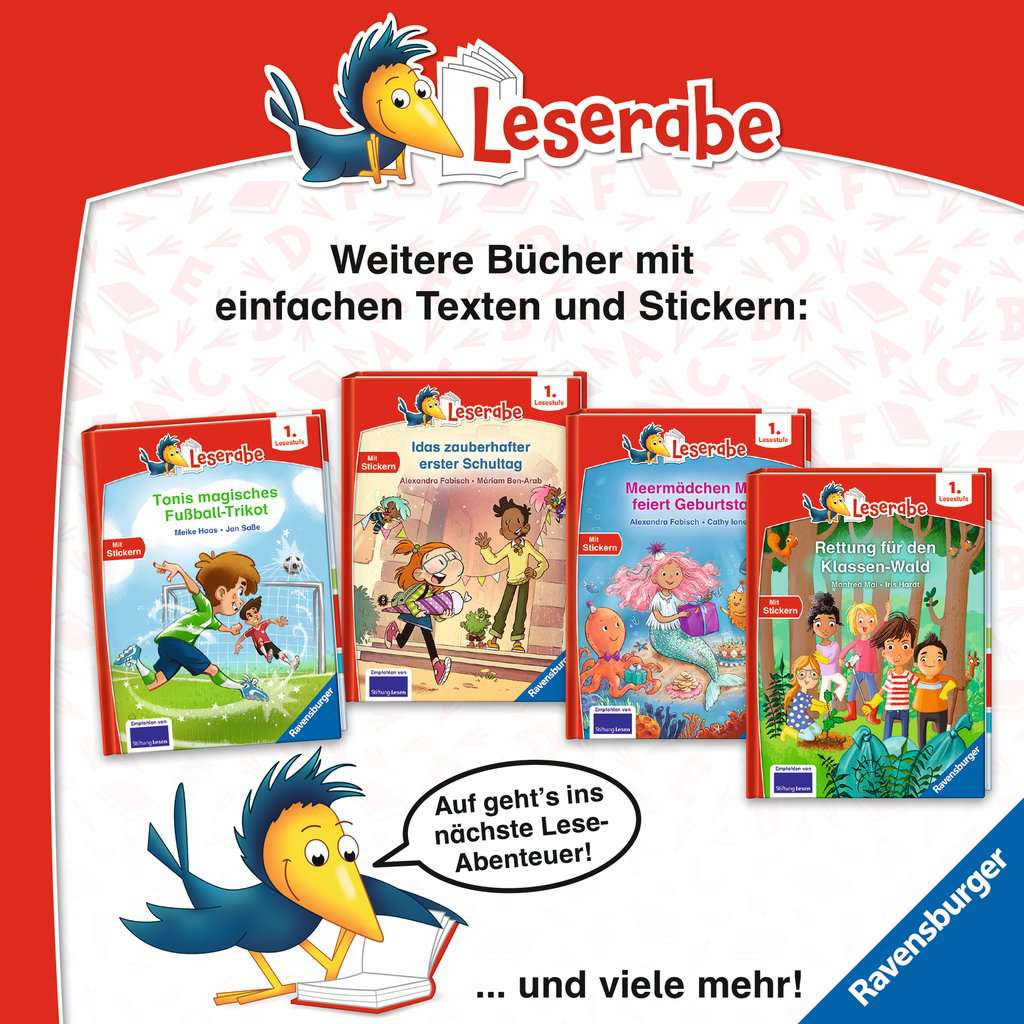 Reading Raven – Level 1: A Mammoth Under My Bed
Leserabe - 1. Lesestufe: Ein Mammut unterm Bett
View all books in the series
An imaginative story about an unusual pet!


1st grade and up

Simple texts provide an immediate sense of achievement

Includes reward stickers

48 pp
6 years +
17,6 x 24 cm
EUR 8.99
November 2022
Hardcover
978-3-473-46218-6
• With stickers.
Content
Who wouldn't want a mammoth for a pet? One day, Ben finds a shaggy little thing underneath his bed. A mini mammoth! Together, the two of them have exciting adventures.
About the Series
The Reading Raven series is designed to encourage beginning readers by providing fun and exciting stories at each ability level, from their first efforts at reading alone to more advanced chapter books Each Reading Raven book includes reading riddles, puzzles to solve using information in the story. This is a fun way to check how well children understand what they read. The first level features short texts with lots of pictures that provide clues to the story's meaning. These books are written in extra-large print. When children are ready for longer stories, the second level of Reading Raven offers short chapter books, also in large print with illustrations that help readers follow the text. The third level is for readers who are becoming proficient, with longer chapters and increasingly complex stories, but still with accompanying pictures and highly readable print.
The Author
Judith Allert was born in 1982 and studied modern German literature in Bayreuth, where she also published her first children's books. In 2009 she completed her master's thesis on the topic of fantasy writing for children and teens, and she has been a freelance author ever since. Today the author lives on an old farm with her husband, dogs, cats, horses, hens, and wooly pigs.
The Illustrator
Betina Gotzen-Beek was born in Mönchengladbach in 1965. After she completed school, she traveled throughout all of Europe prior to beginning her studies in painting and graphic design at Freiburg University. She has worked as a freelance children's book illustrator since 1996. Betina Gotzen-Beek lives with her family in Freiburg.