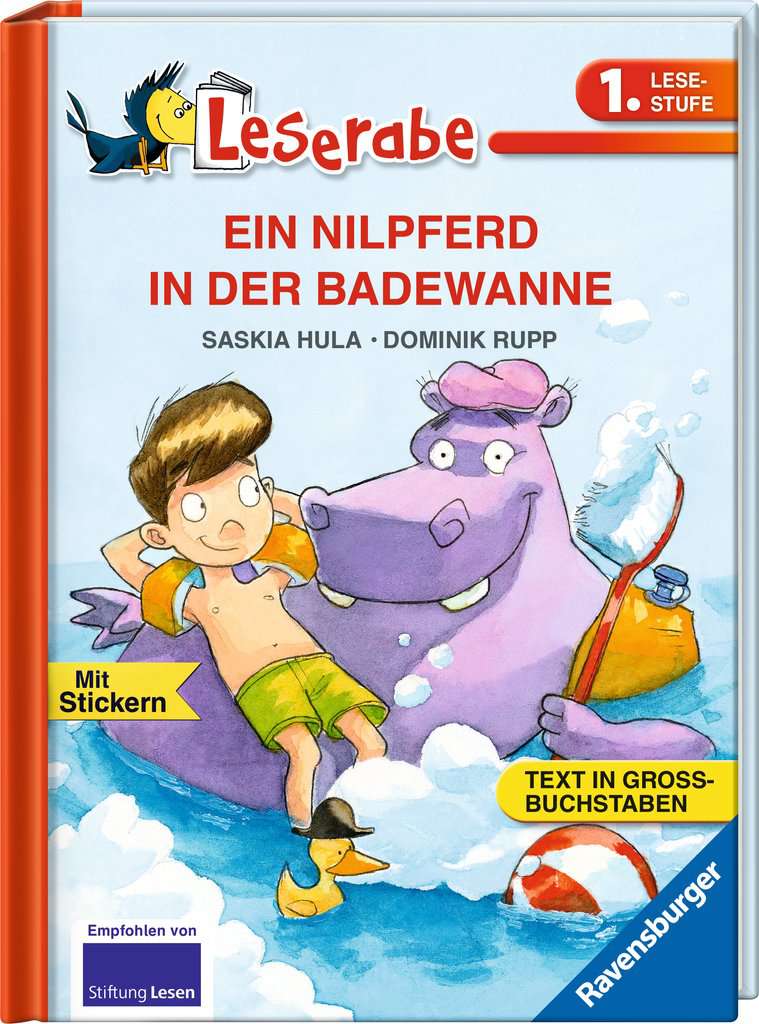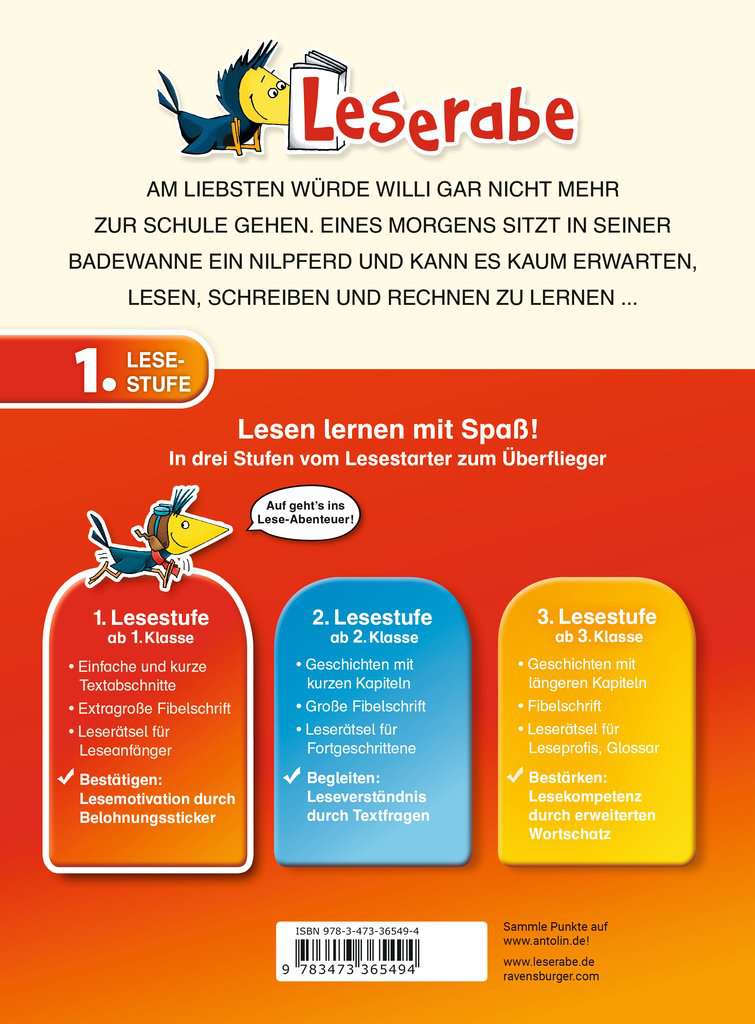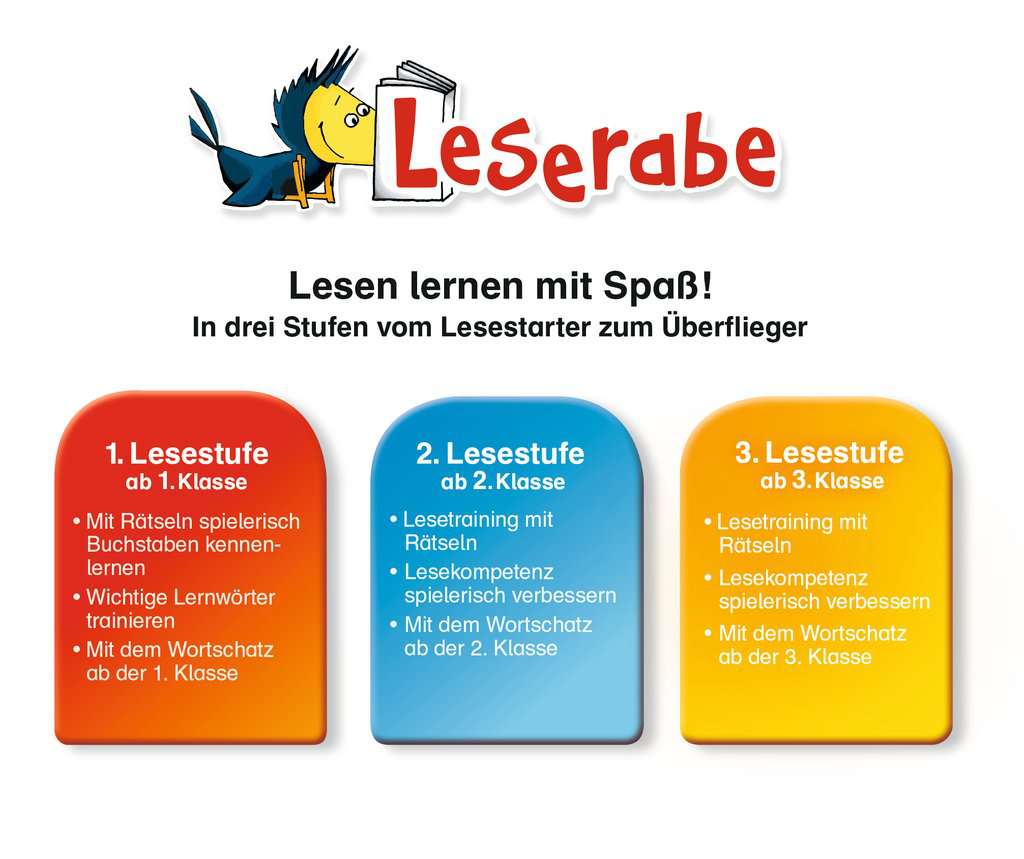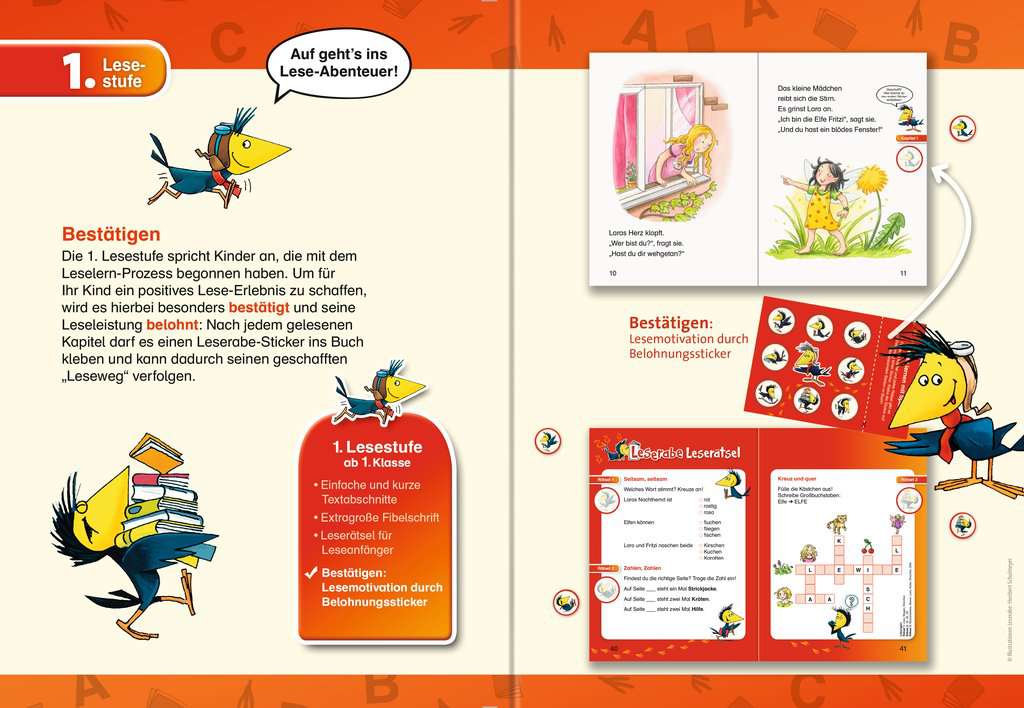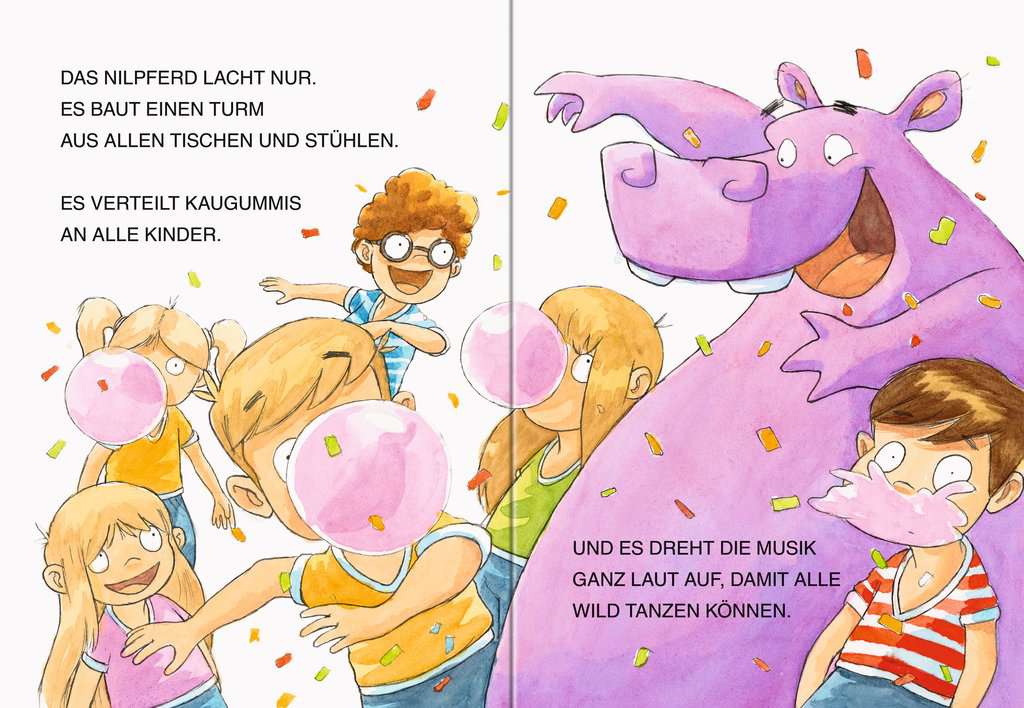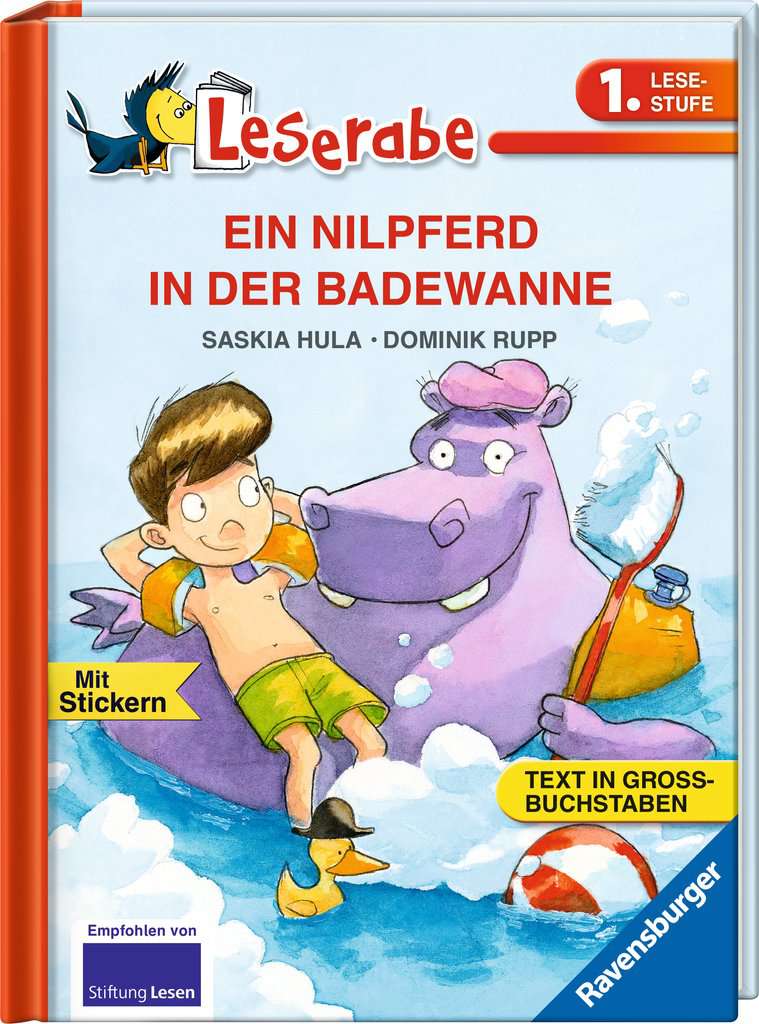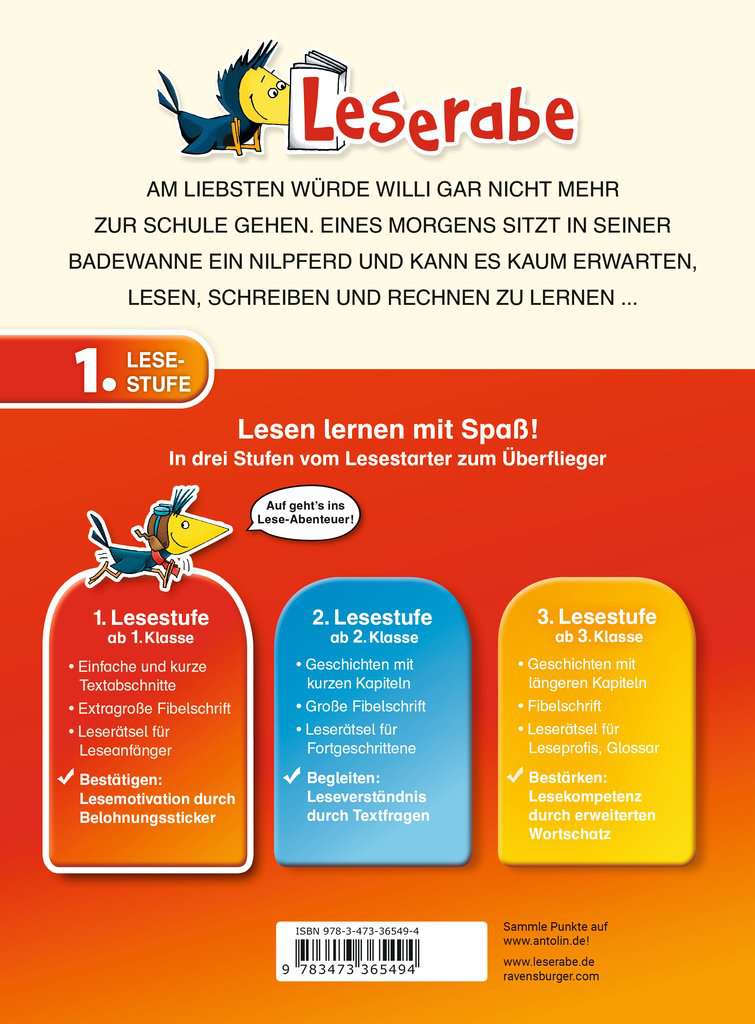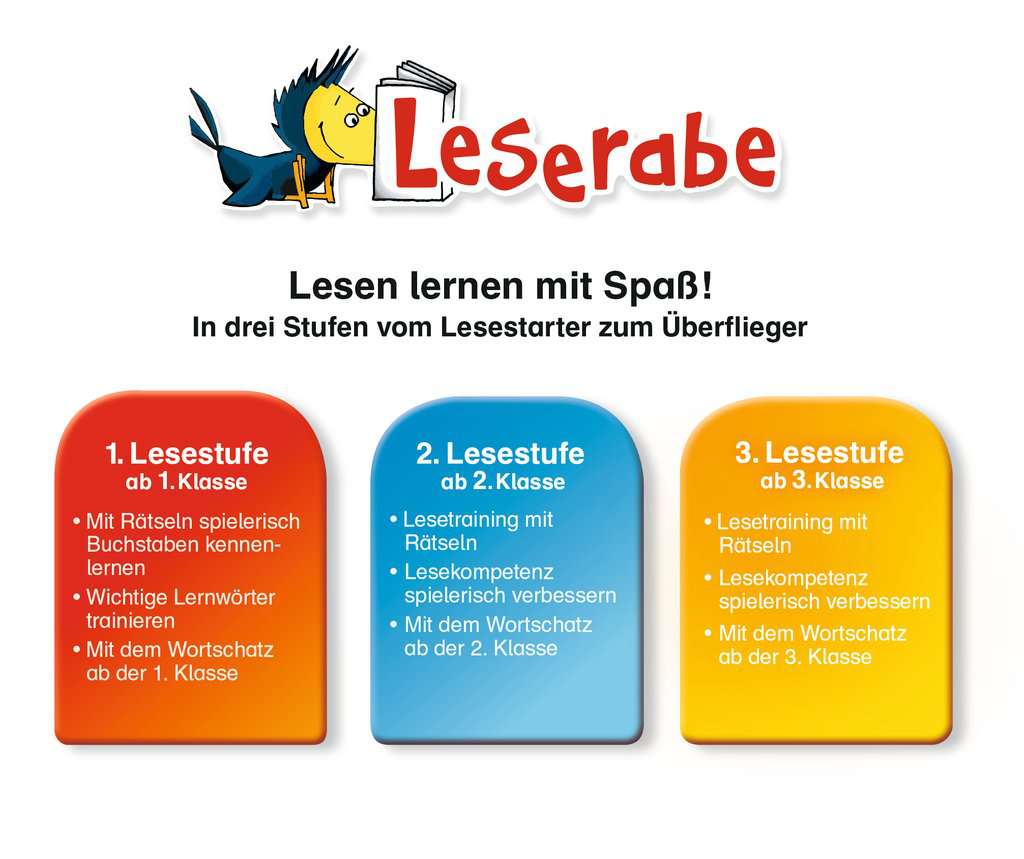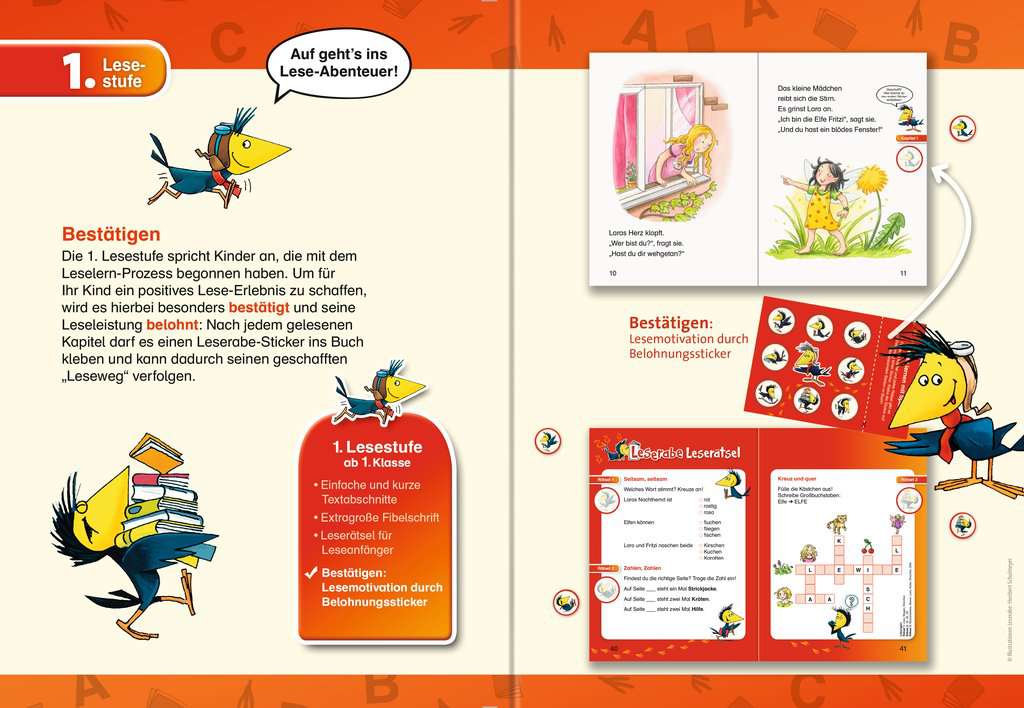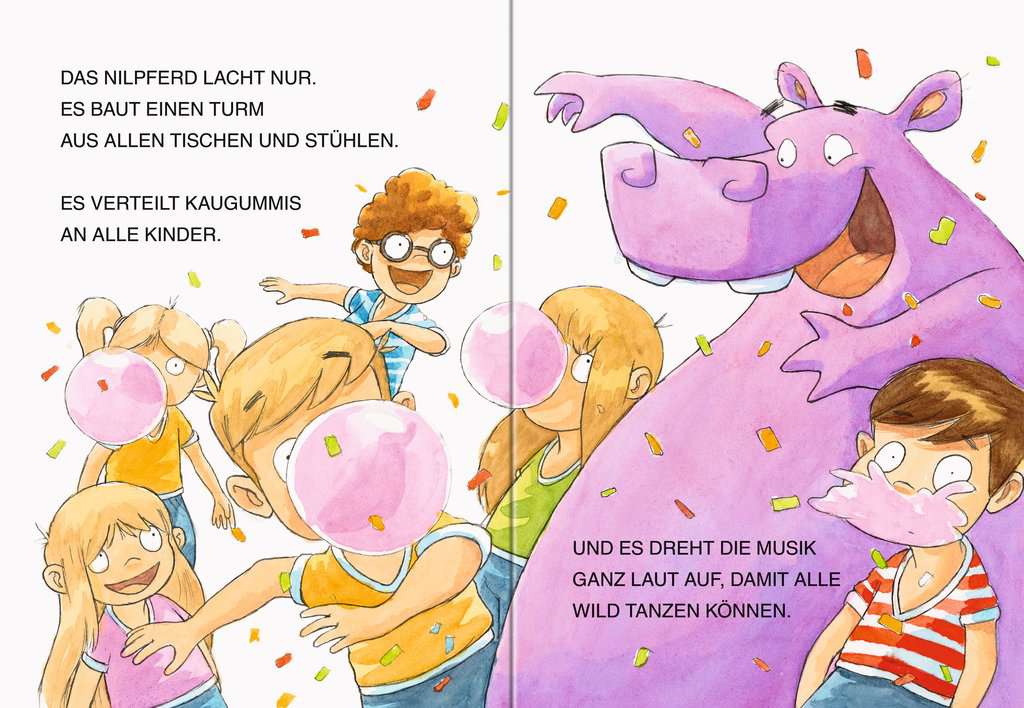 48 pp
6 years +
17,6 x 24 cm
EUR 8.99
May 2018
Hardcover
978-3-473-36549-4
• With stickers.
Content
Set in large, easy-to-read letters, this is the story of Will, a young boy who is bored at school and tired of always following the rules. One day, a hippo appears in his bathtub and is eager to join him at school, filling the empty seat next to him and causing such a ruckus. This is too much for the teacher, who runs to get the principal – what will happen when they return?
About the Series
The Reading Raven series is designed to encourage beginning readers by providing fun and exciting stories at each ability level, from their first efforts at reading alone to more advanced chapter books Each Reading Raven book includes reading riddles, puzzles to solve using information in the story. This is a fun way to check how well children understand what they read. The first level features short texts with lots of pictures that provide clues to the story's meaning. These books are written in extra-large print. When children are ready for longer stories, the second level of Reading Raven offers short chapter books, also in large print with illustrations that help readers follow the text. The third level is for readers who are becoming proficient, with longer chapters and increasingly complex stories, but still with accompanying pictures and highly readable print.
The Illustrator
Dominik Rupp was born in Ulm in September 1989, and in 2014 earned a degree in Design with a concentration in Illustration. Even as a student he already started his freelance career, working for numerous renowned publishers. Today he lives and works in Aachen.
Rights Sold
Russian