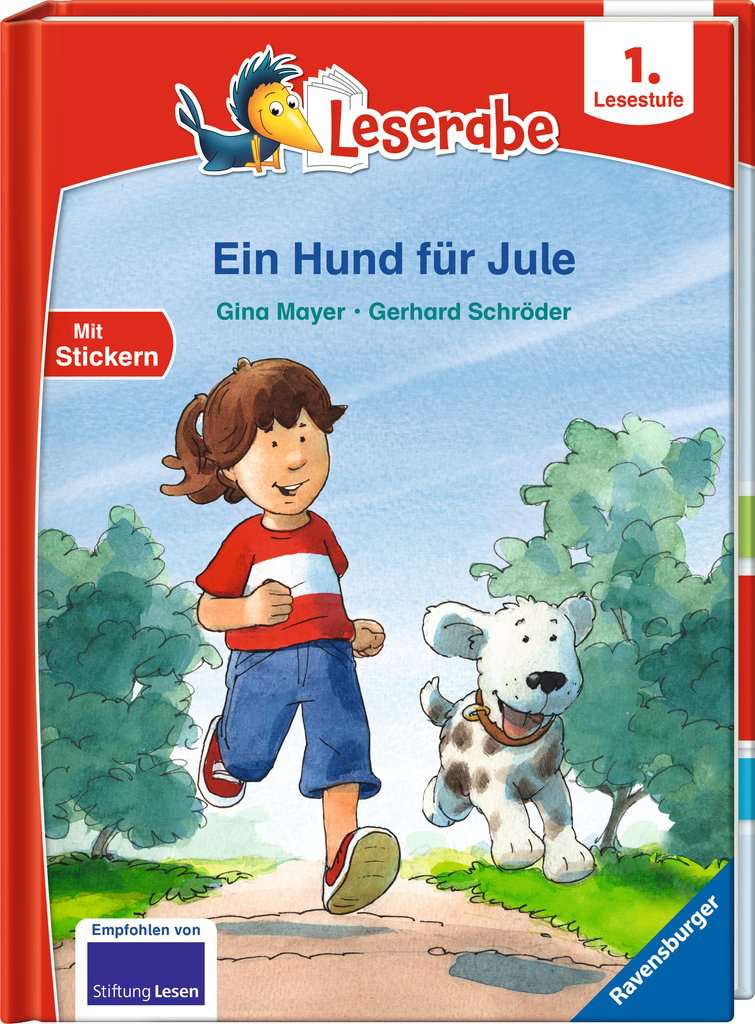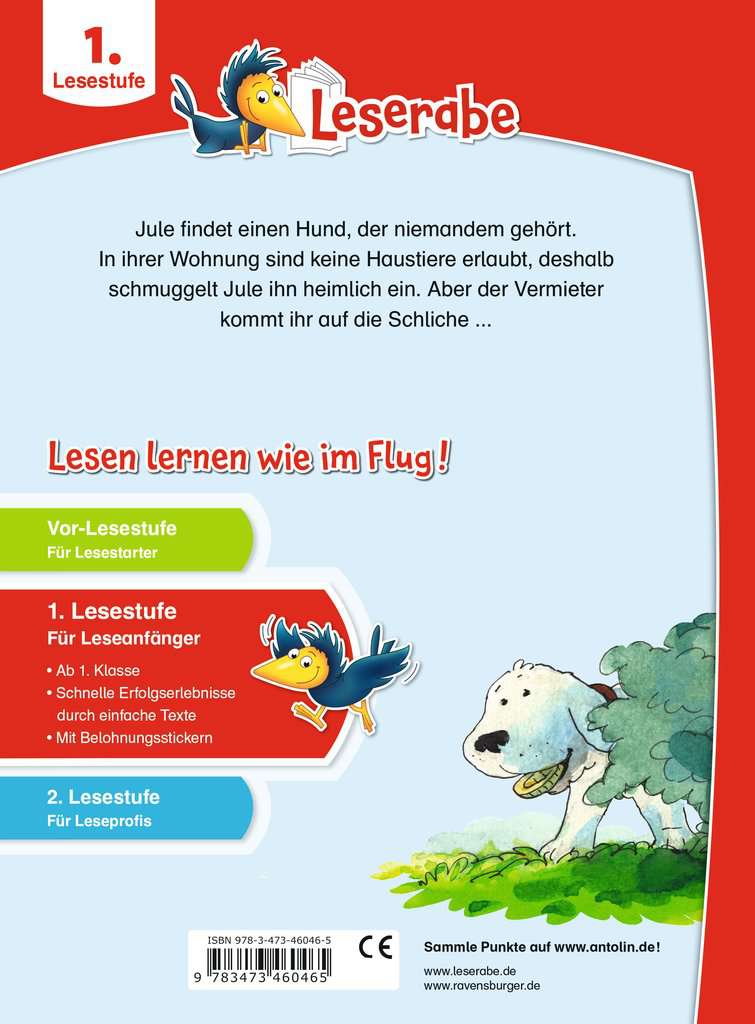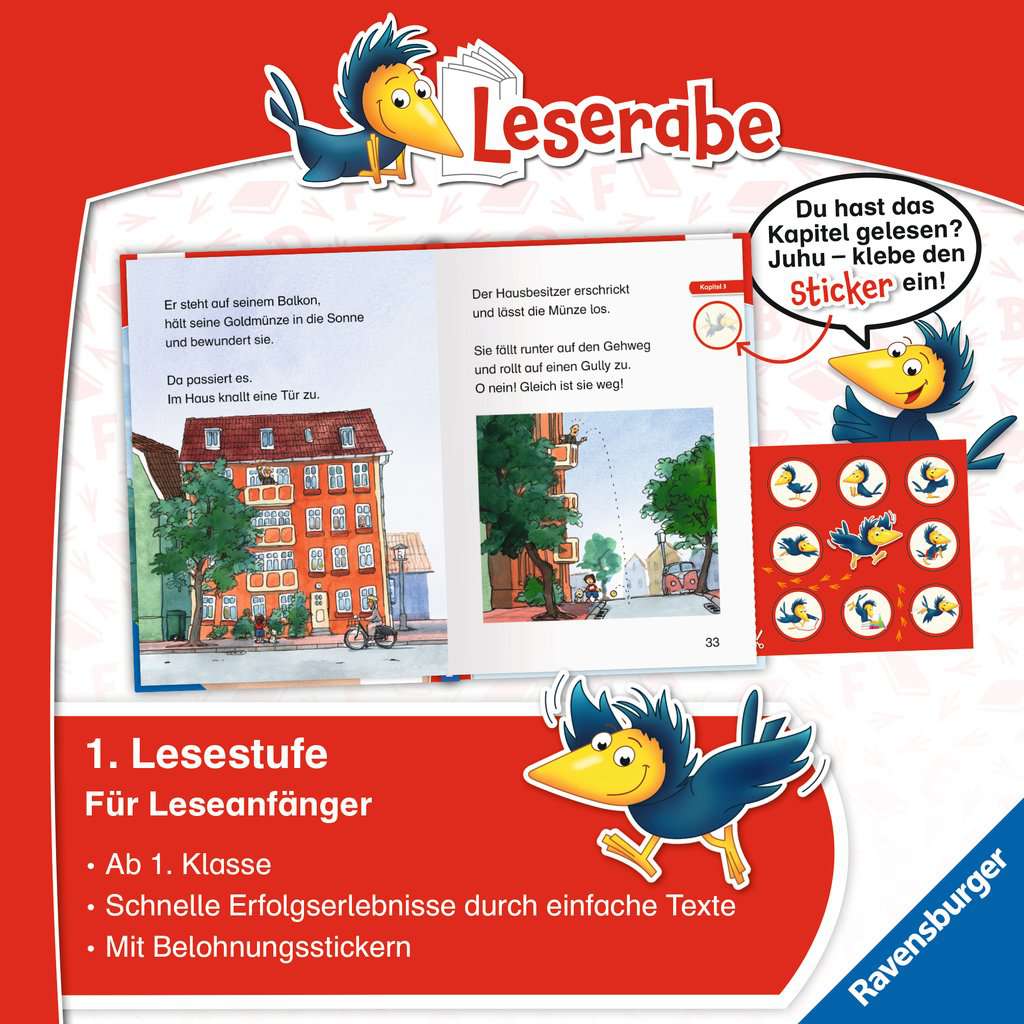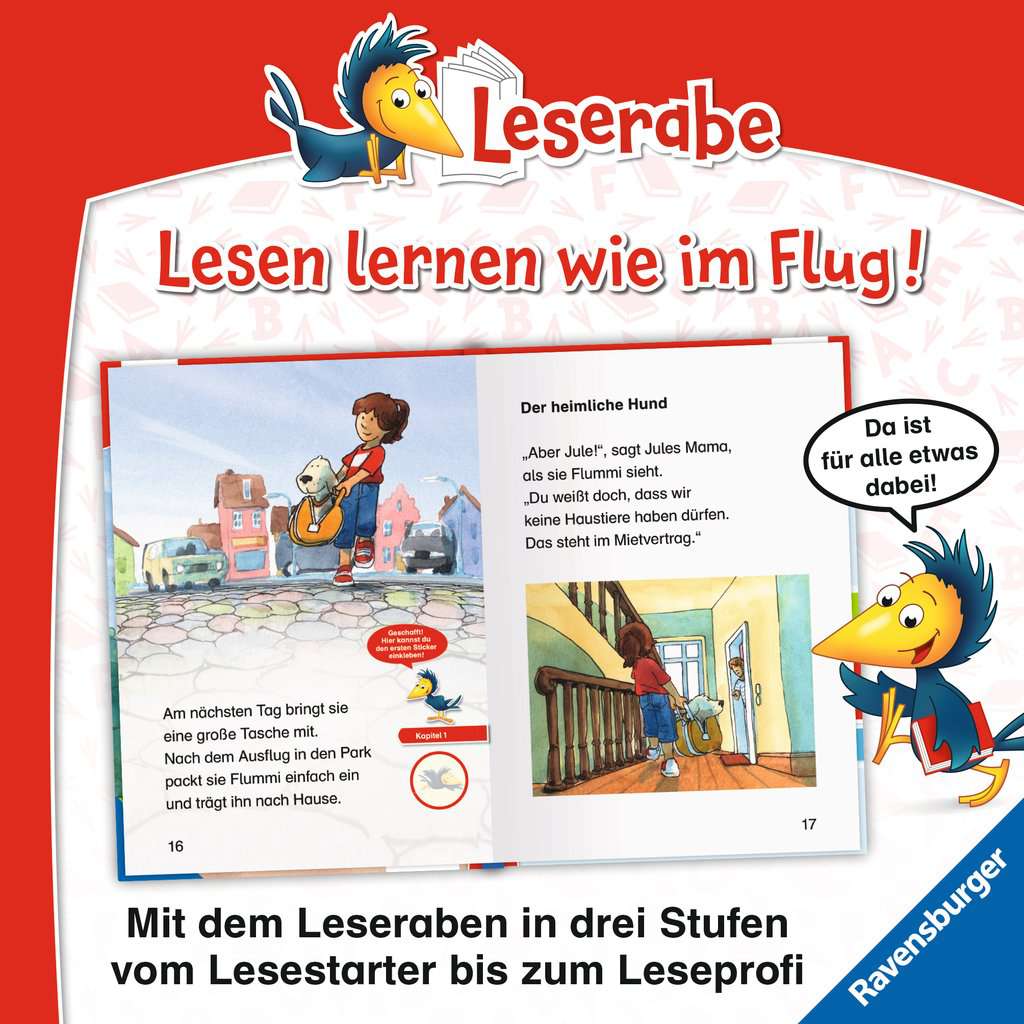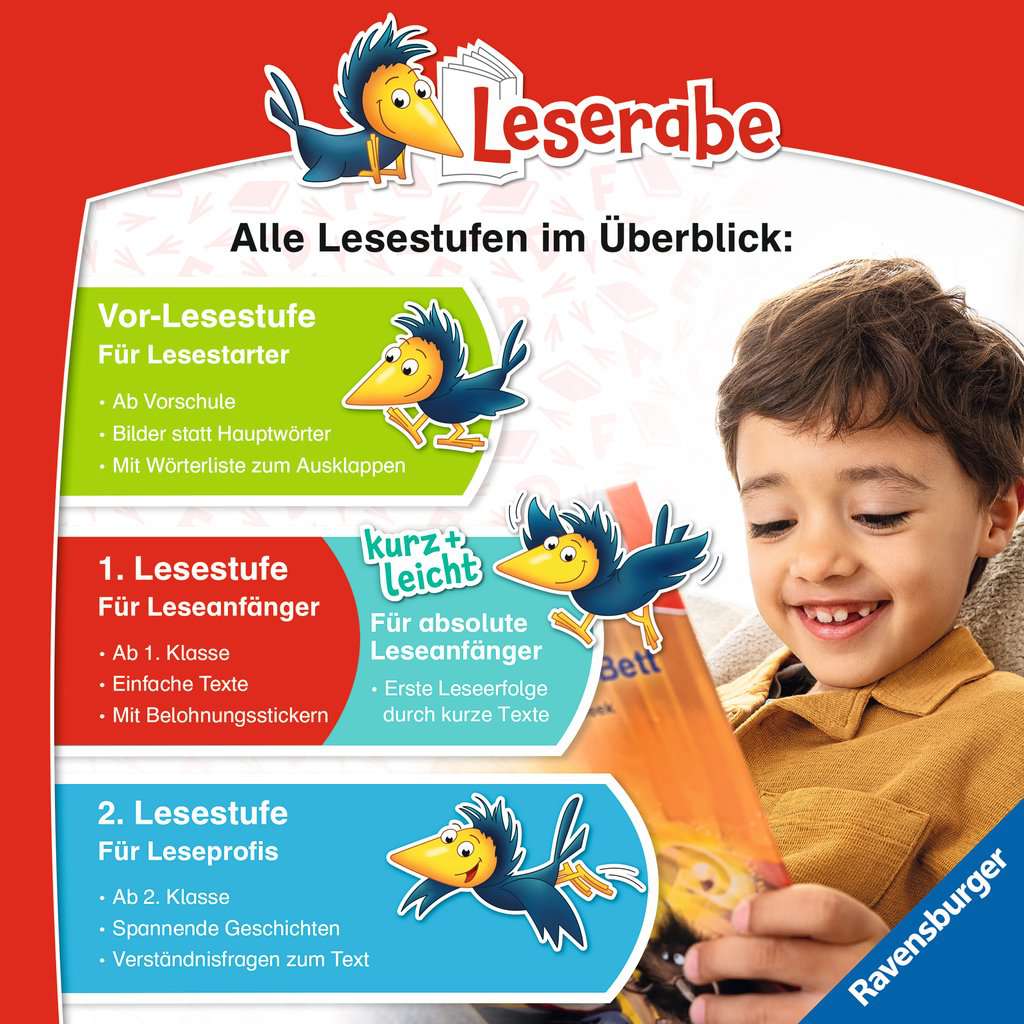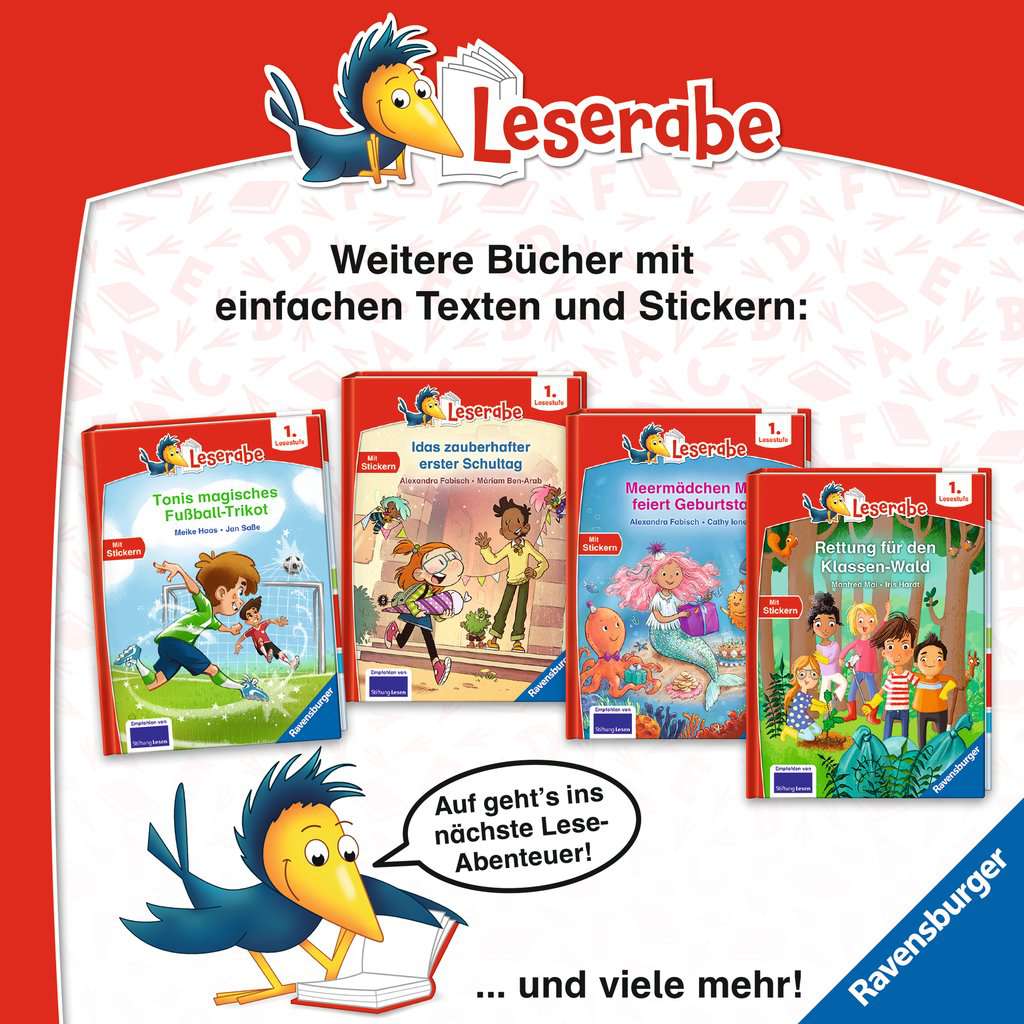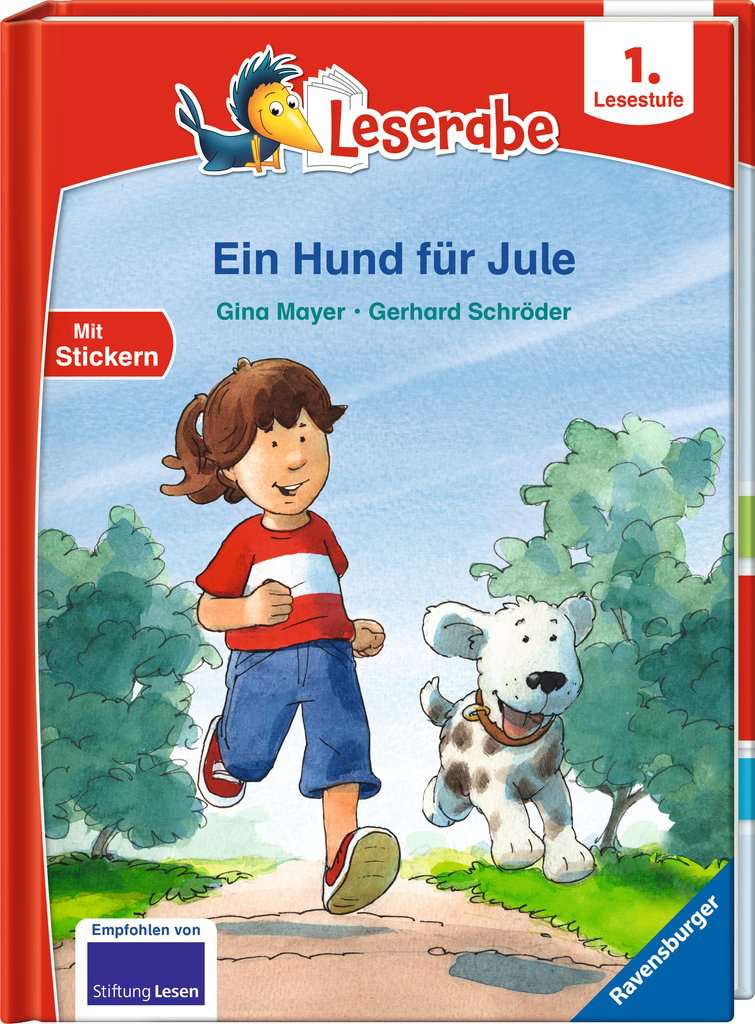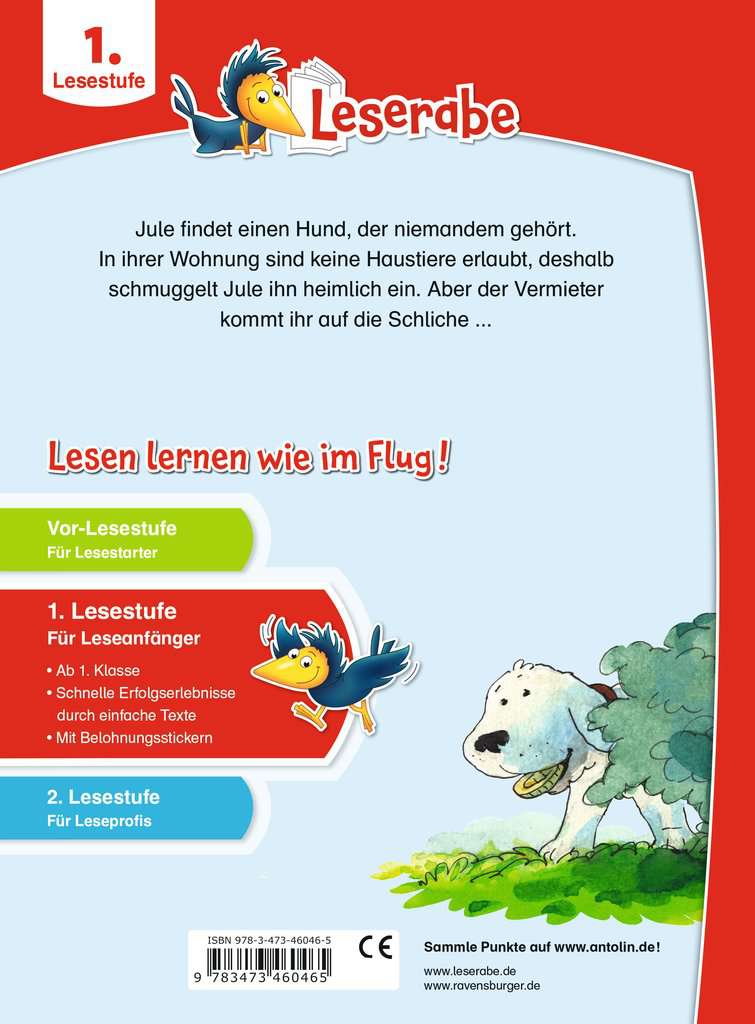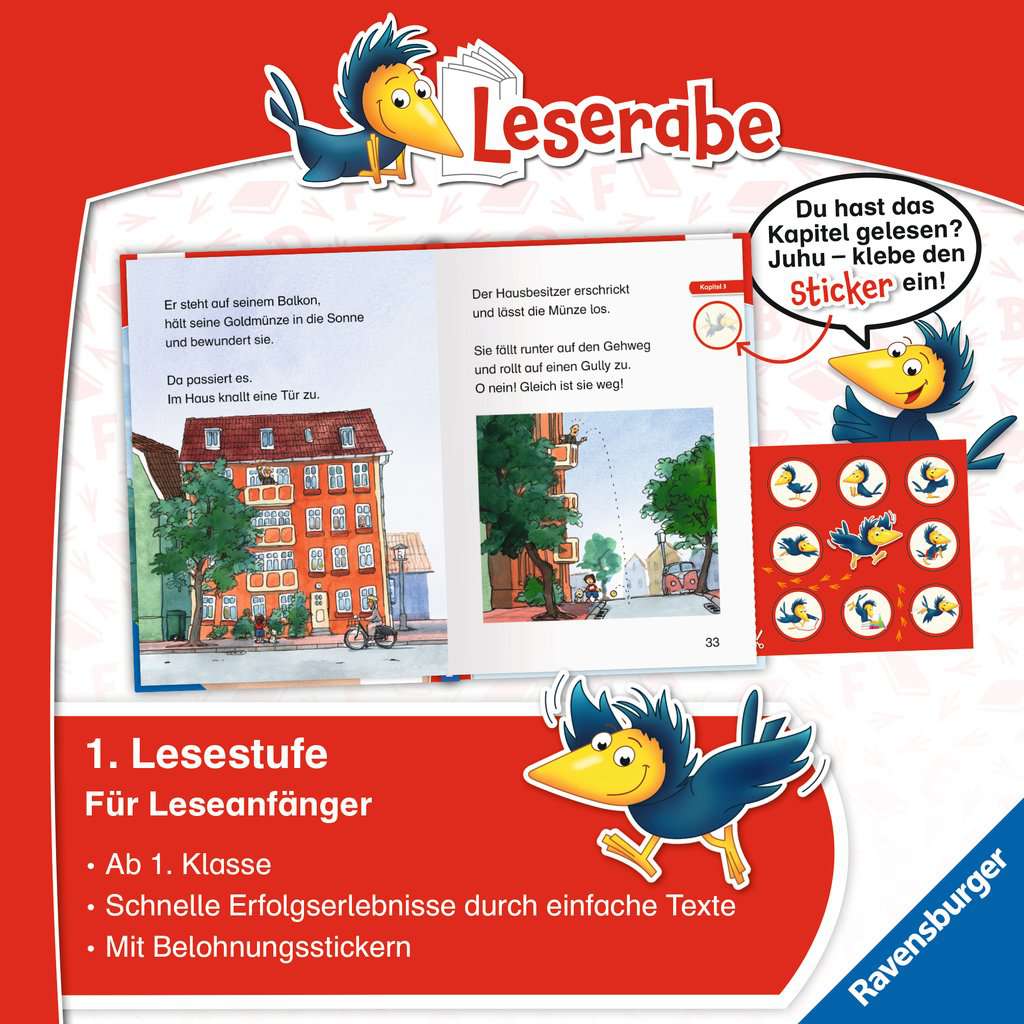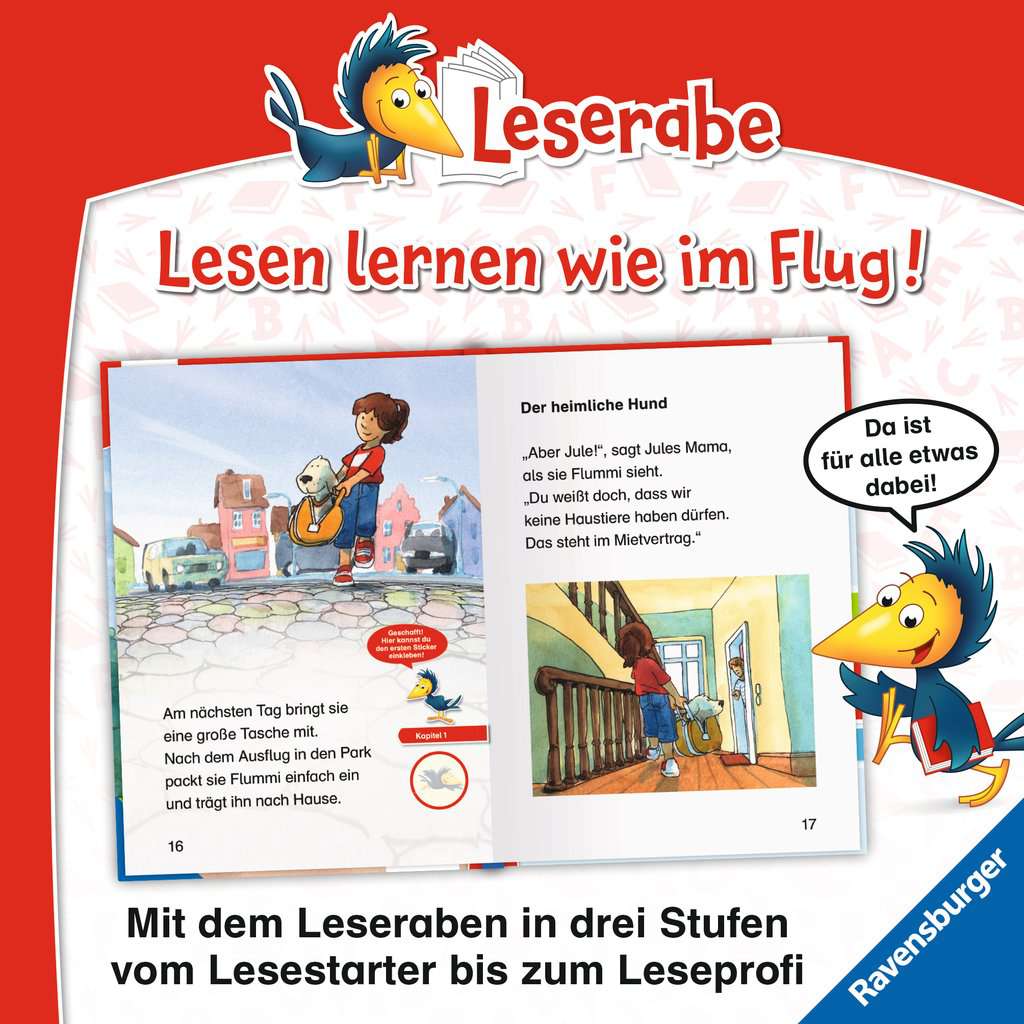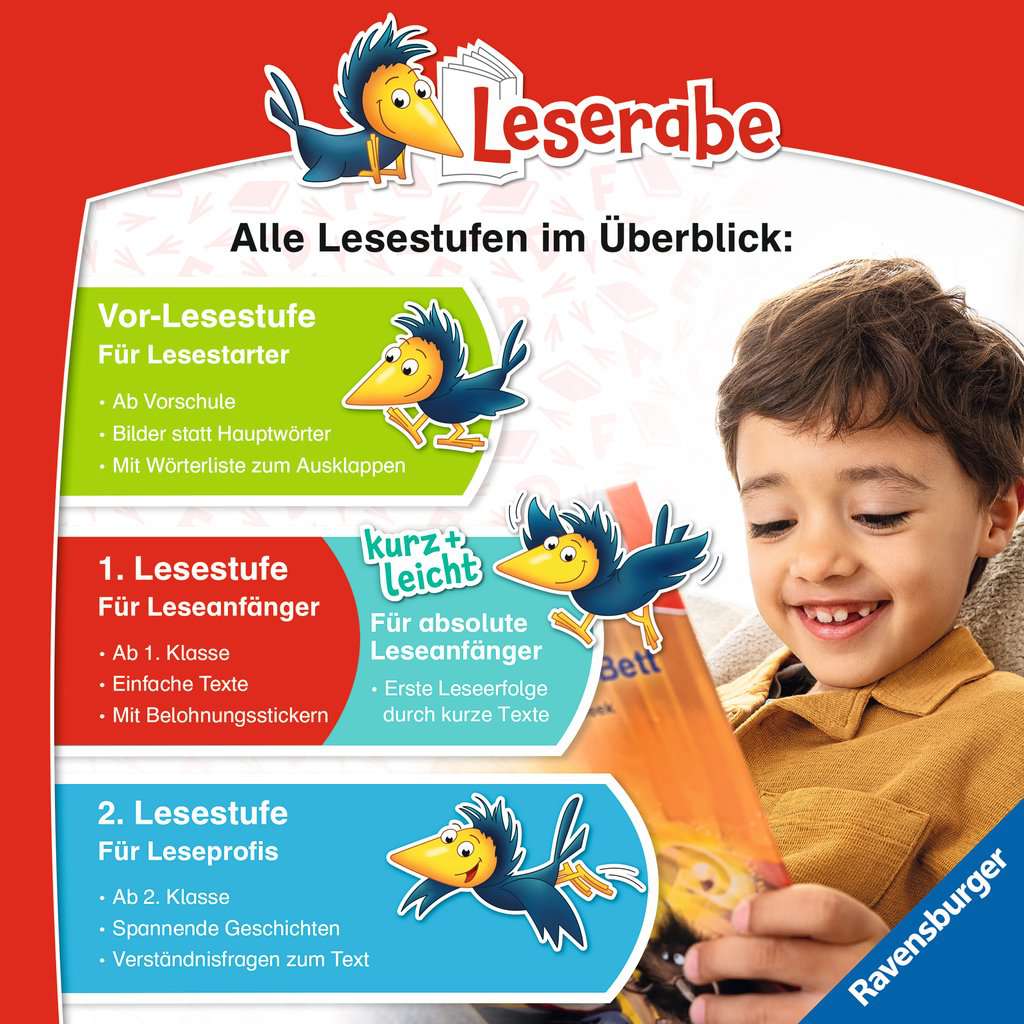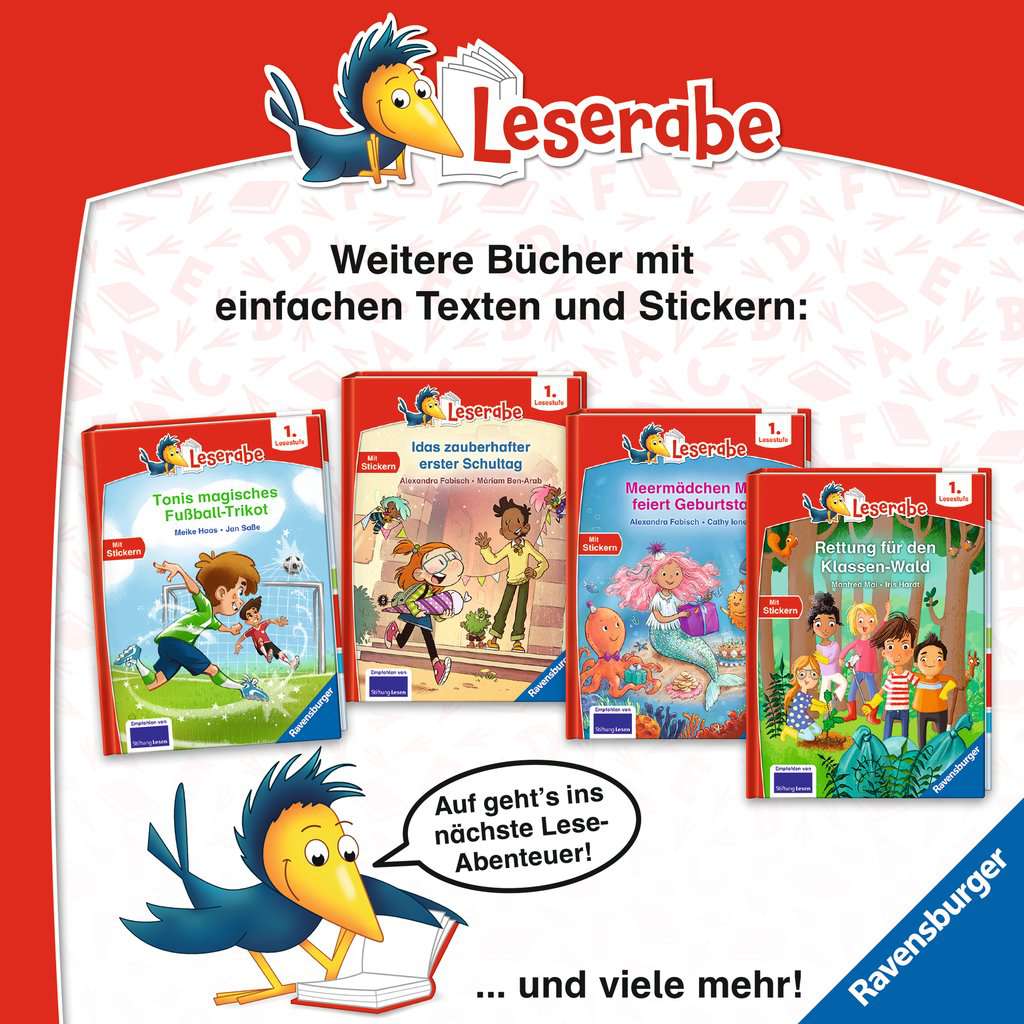 Reading Raven (Level 1): A Dog for Jule
Leserabe - 1. Lesestufe: Ein Hund für Jule
View all books in the series


1st grade and up

Simple texts provide an immediate sense of achievement

Colour illustrations throughout

48 pp
6 years +
17,6 x 24 cm
EUR 8.99
May 2021
Hardcover
978-3-473-46046-5
• With stickers.
Content
Jule encounters a stray dog called Flummi. Unfortunately, pets aren't allowed in Jule's apartment, so she's supposed to take him to the animal shelter. But Jule simply smuggles Flummi into the building. Too bad the landlord catches her doing it! He even threatens to kick them out. Flummi will have to go to the animal shelter after all. But in the evening, Flummi and the landlord suddenly turn up at Jule's door. What's going on?
About the Series
The Reading Raven series is designed to encourage beginning readers by providing fun and exciting stories at each ability level, from their first efforts at reading alone to more advanced chapter books Each Reading Raven book includes reading riddles, puzzles to solve using information in the story. This is a fun way to check how well children understand what they read. The first level features short texts with lots of pictures that provide clues to the story's meaning. These books are written in extra-large print. When children are ready for longer stories, the second level of Reading Raven offers short chapter books, also in large print with illustrations that help readers follow the text. The third level is for readers who are becoming proficient, with longer chapters and increasingly complex stories, but still with accompanying pictures and highly readable print.
The Author
Gina Mayer was born in Ellwangen, Germany, in 1965, and studied graphic design. She lives with her husband and two children in Düsseldorf, where she works as an advertising copywriter in addition to writing books for teens and adults.