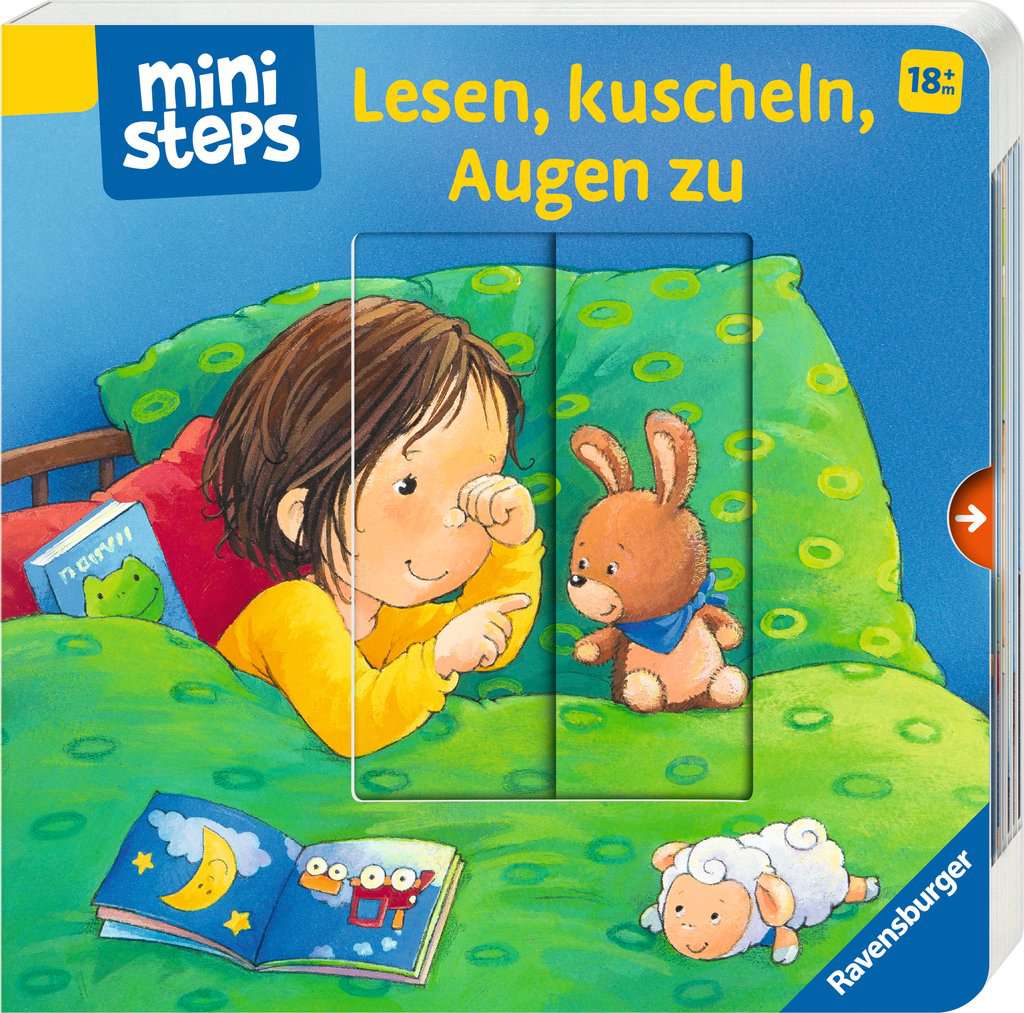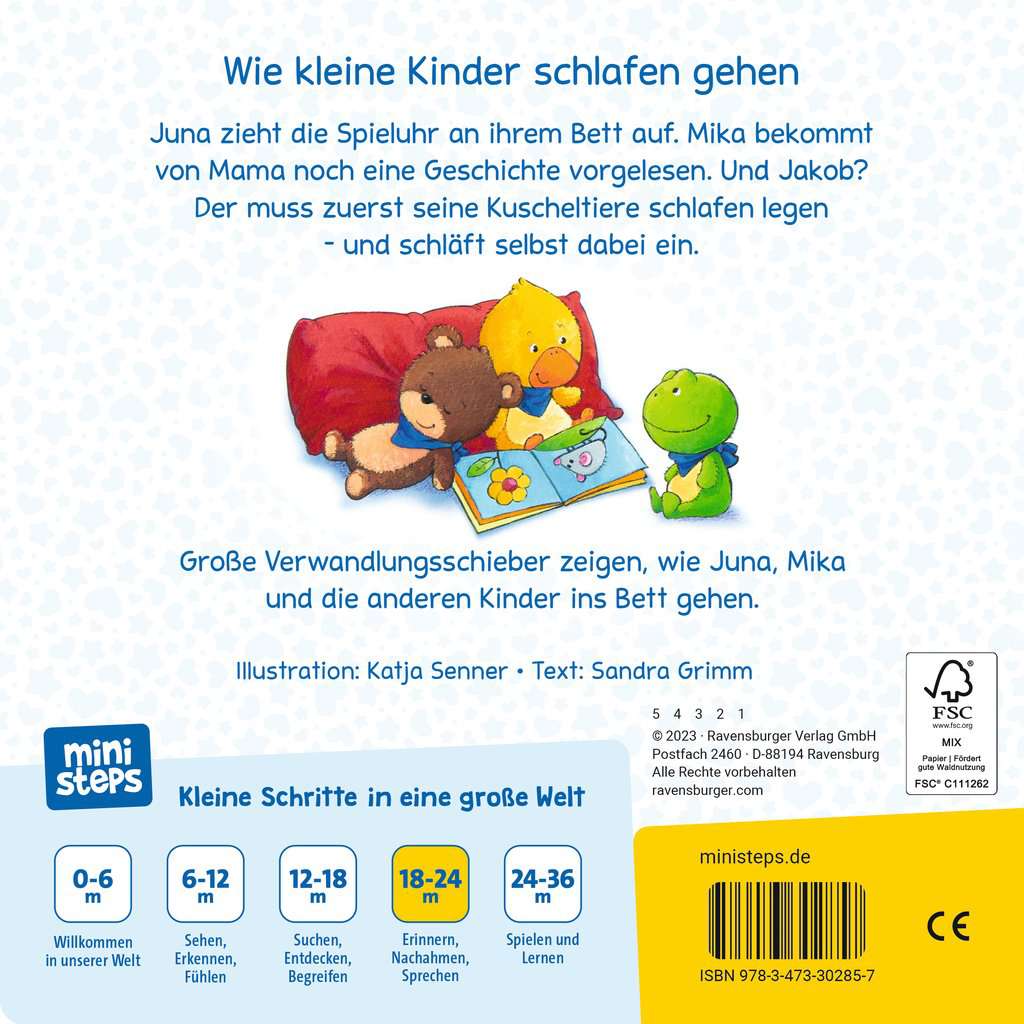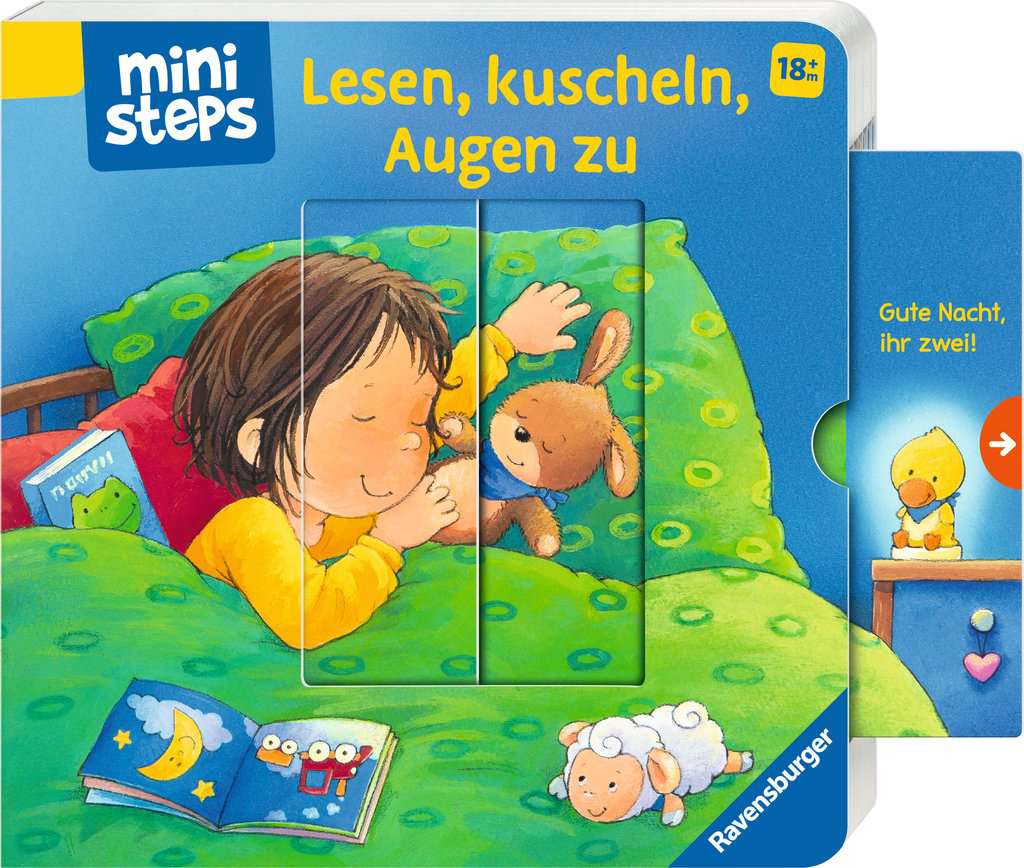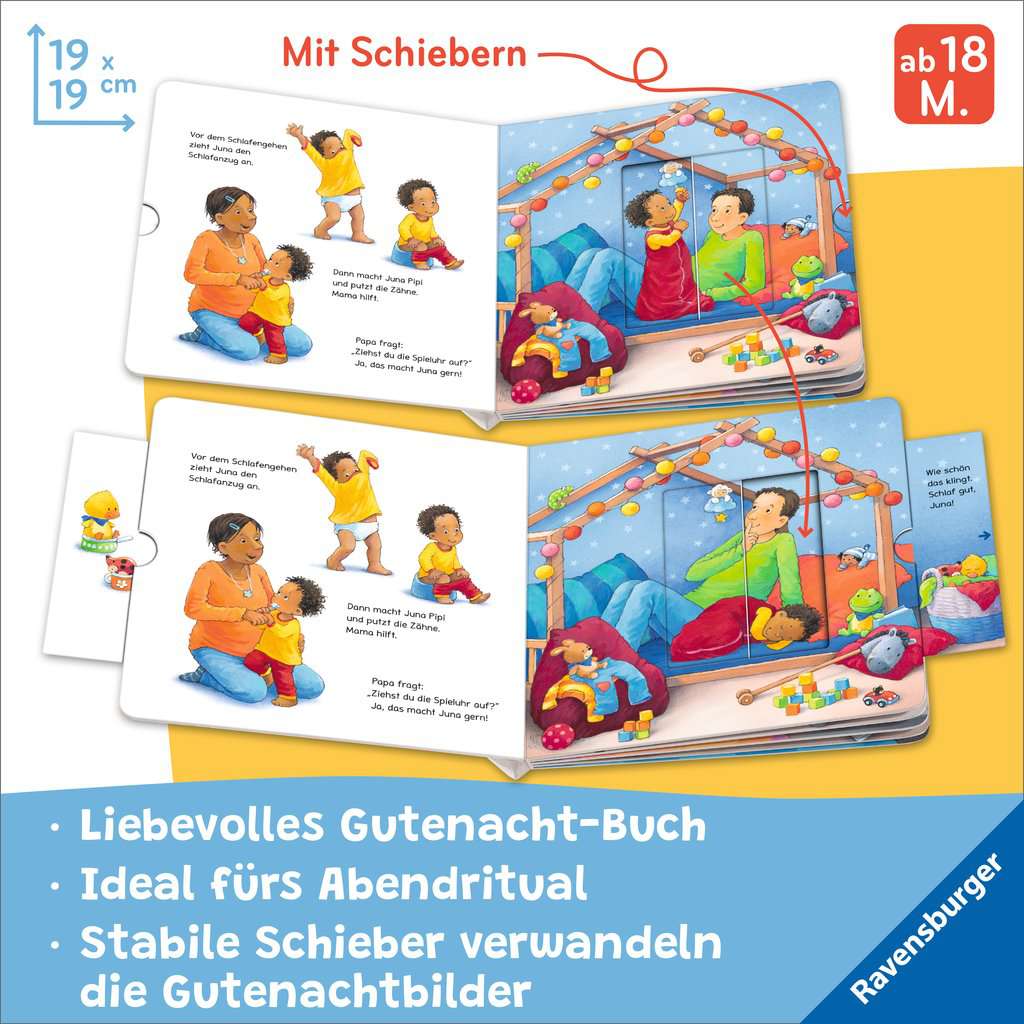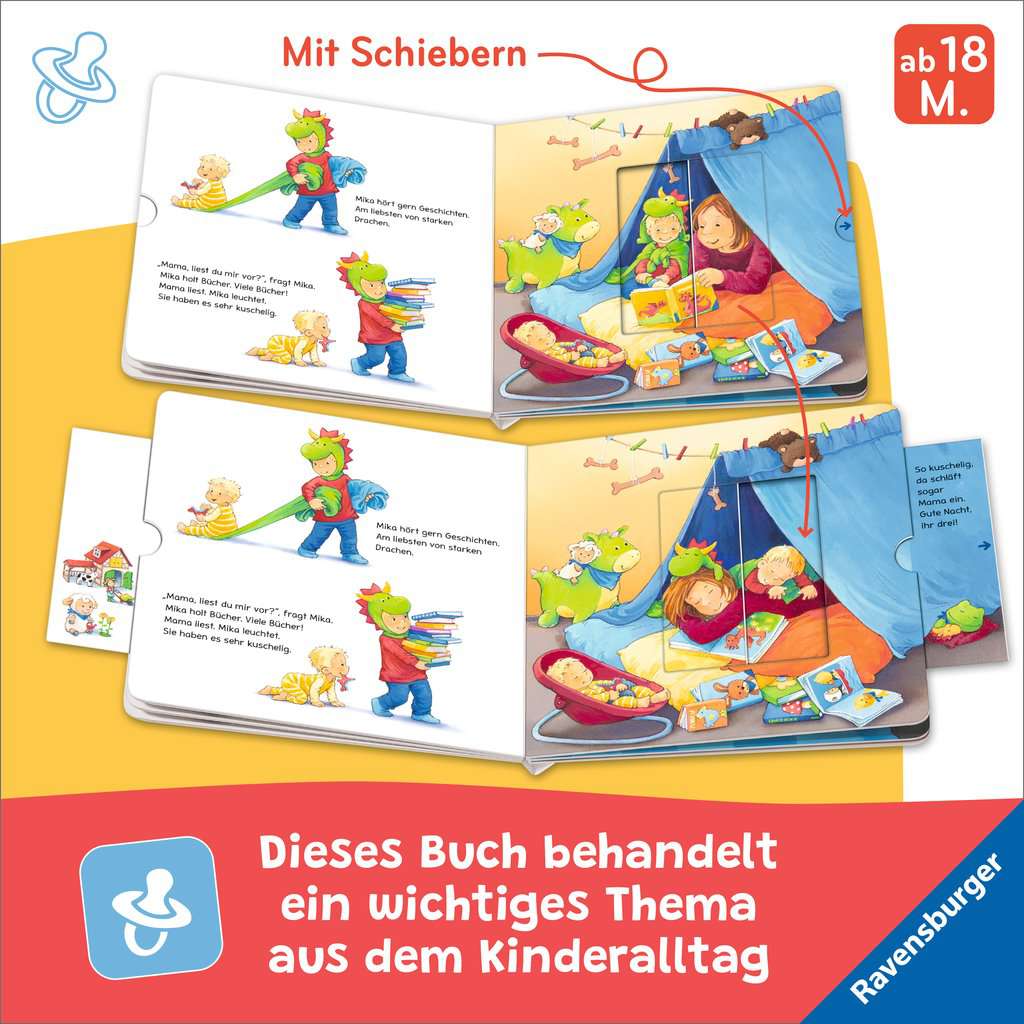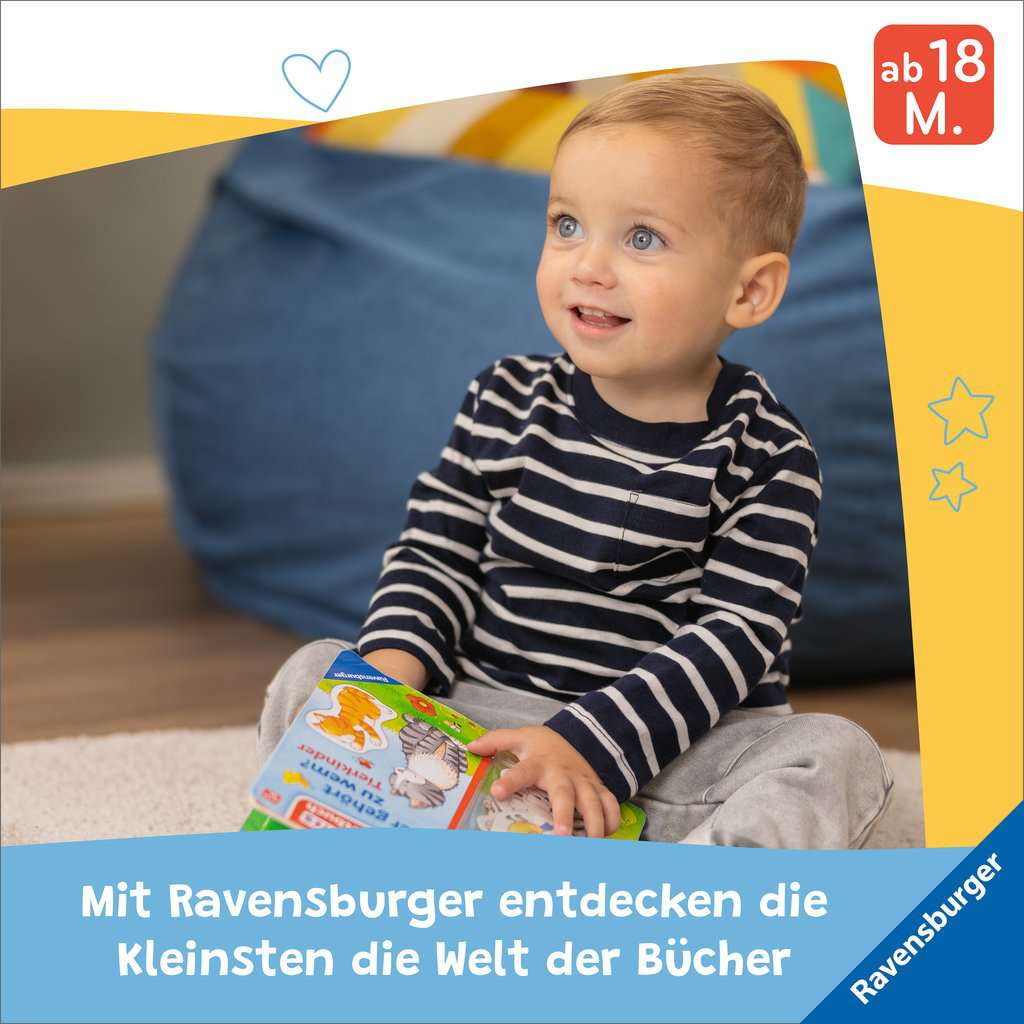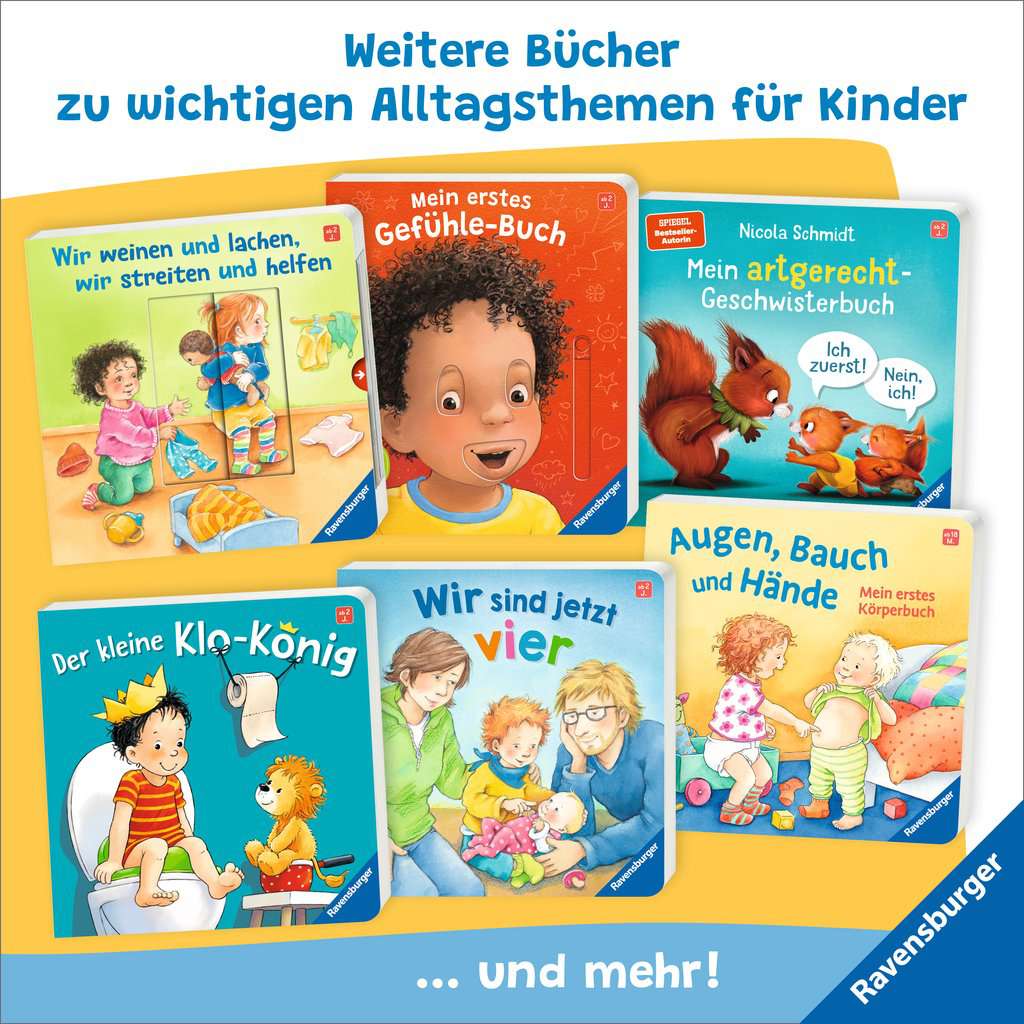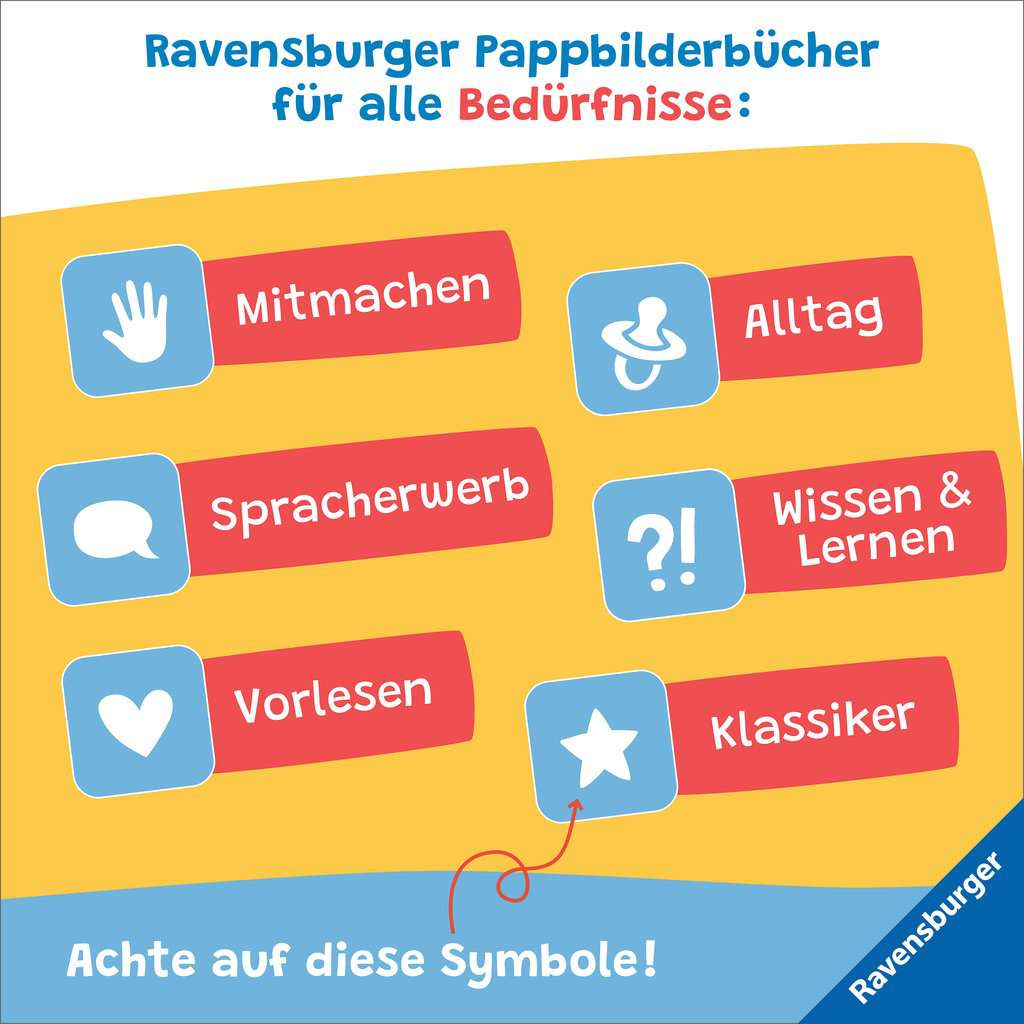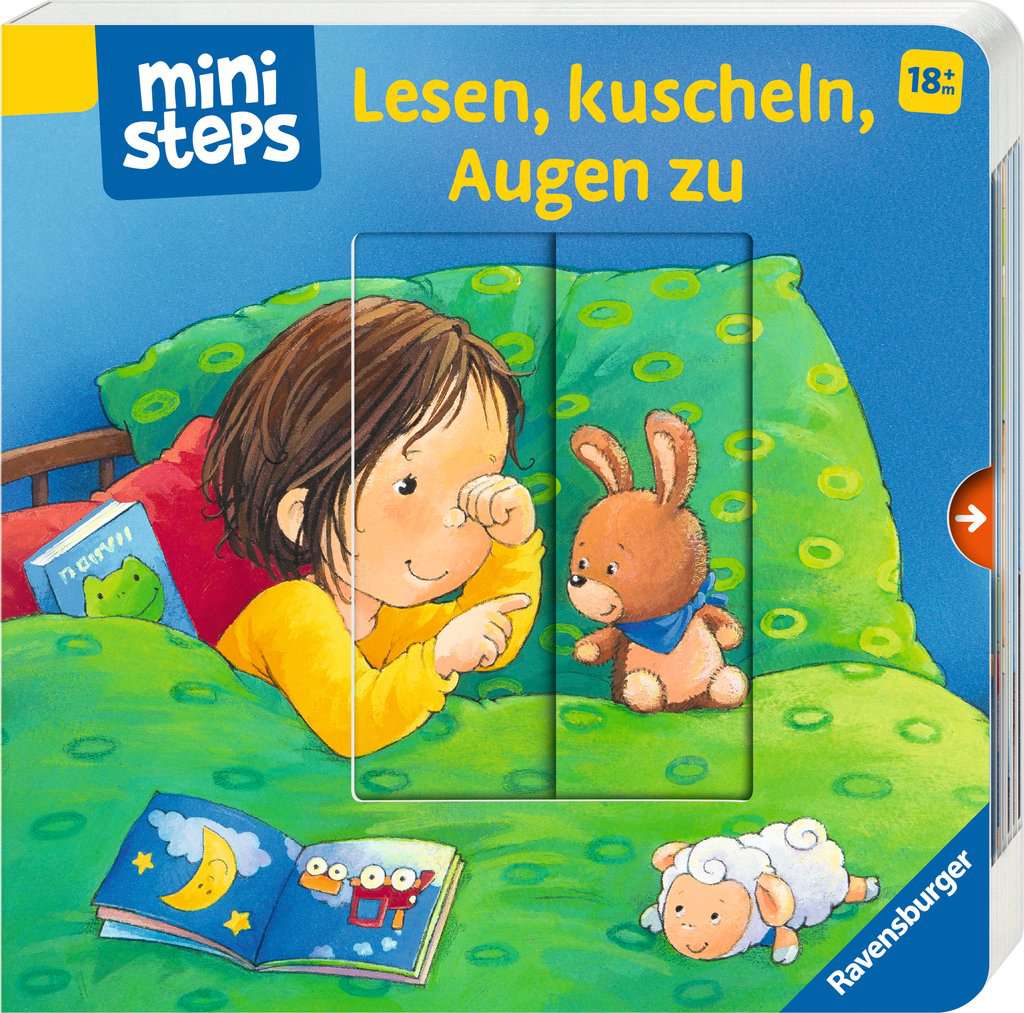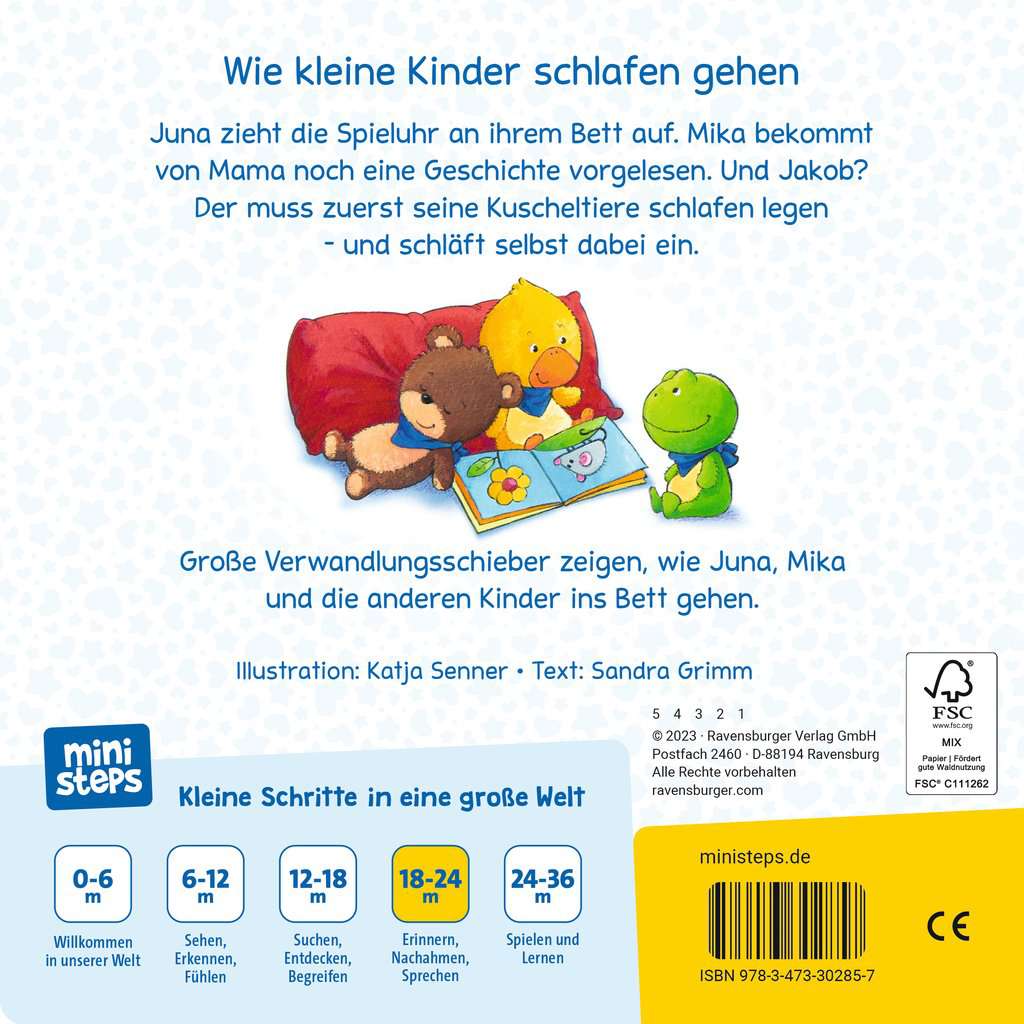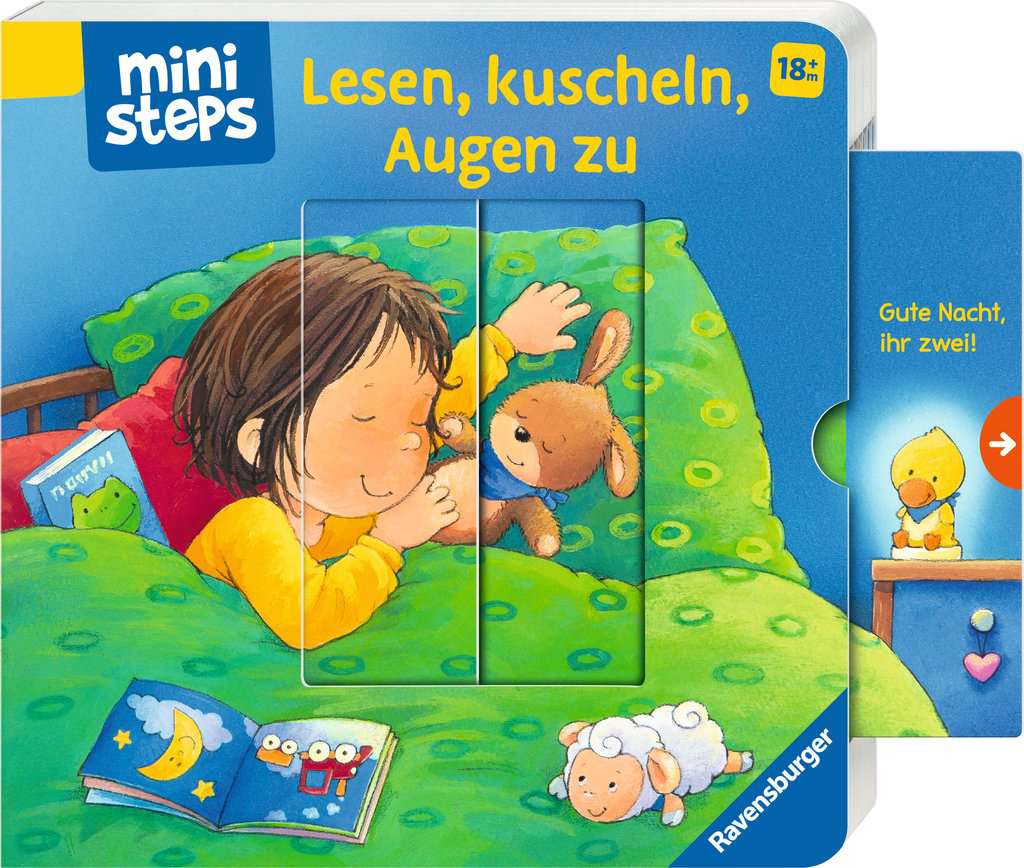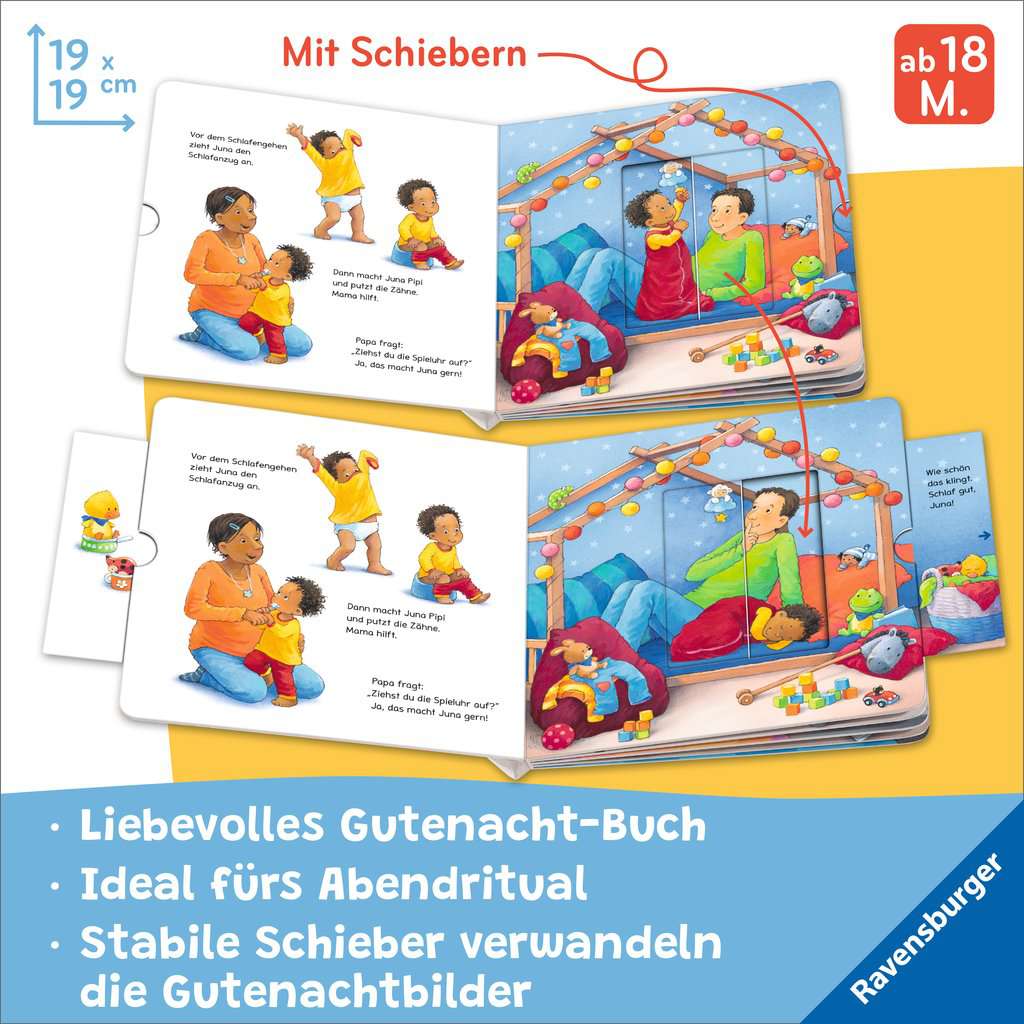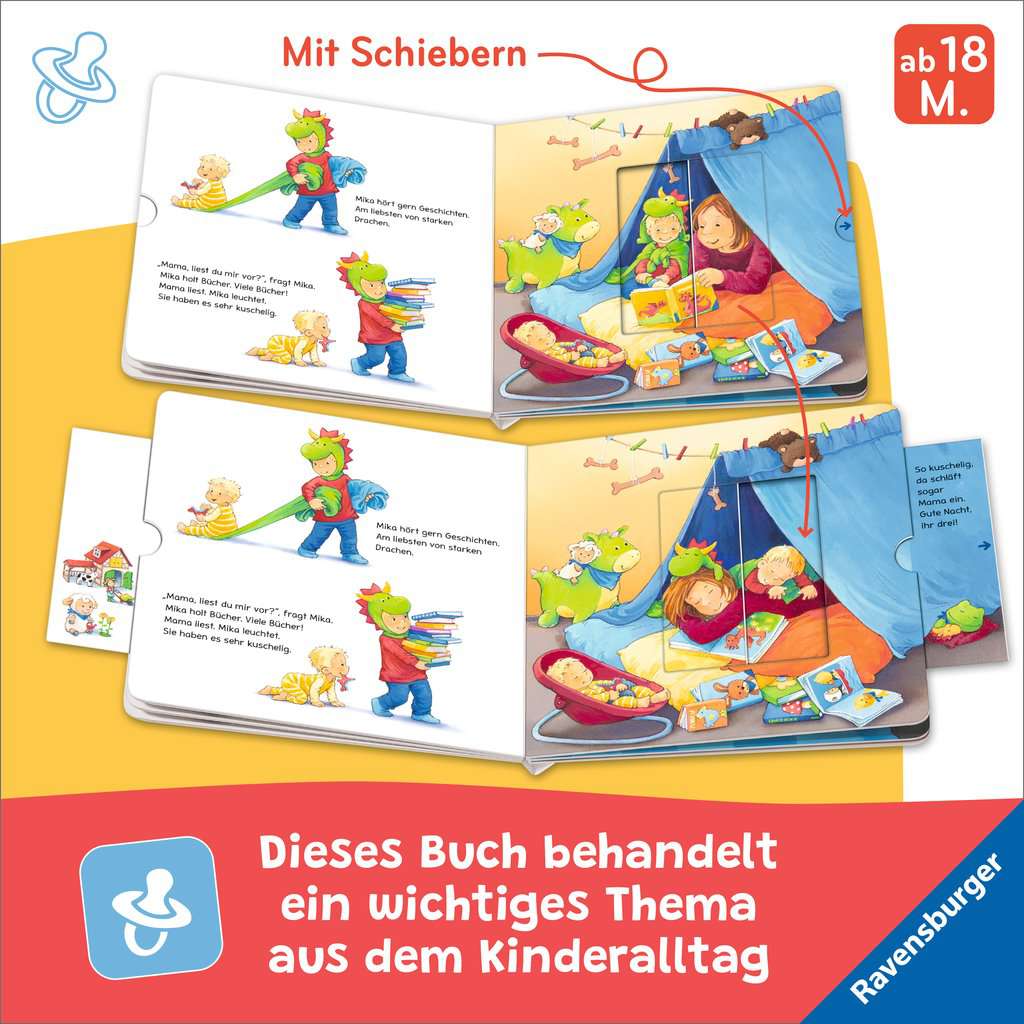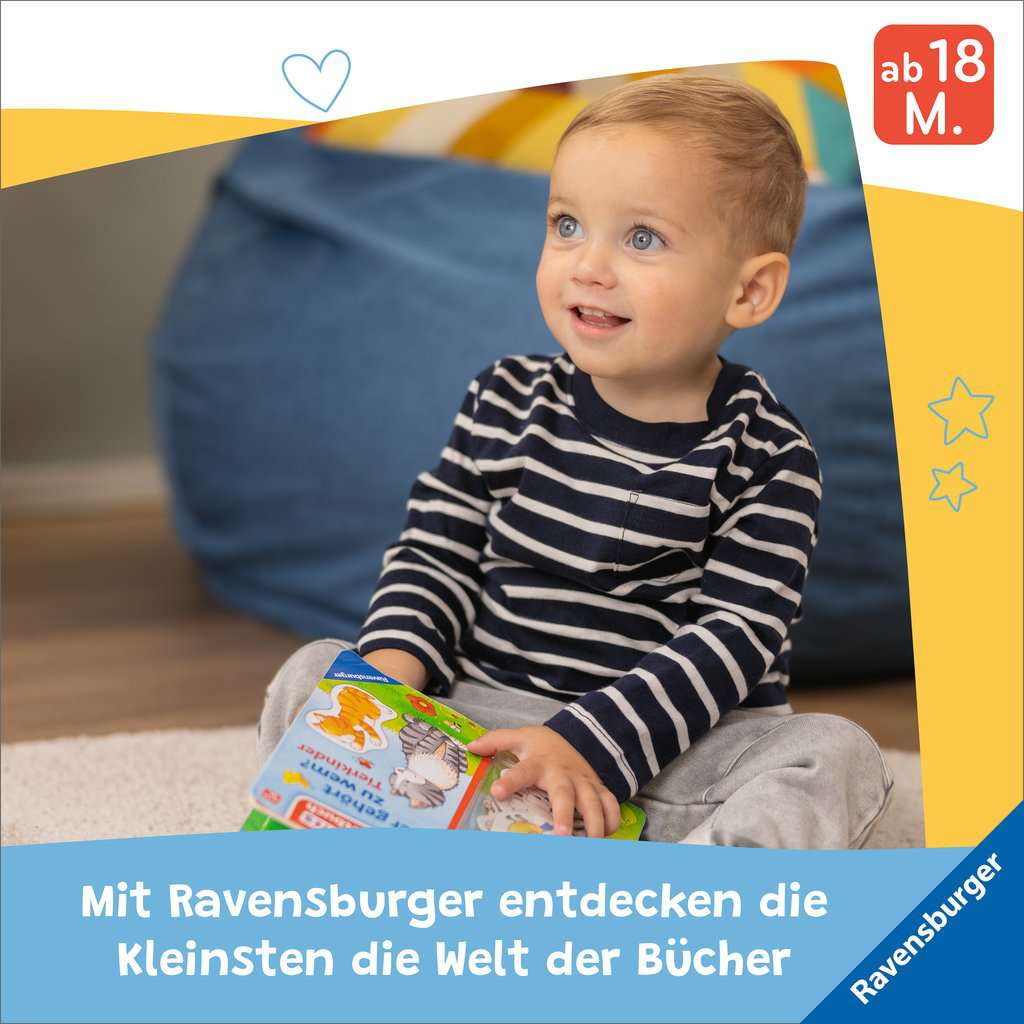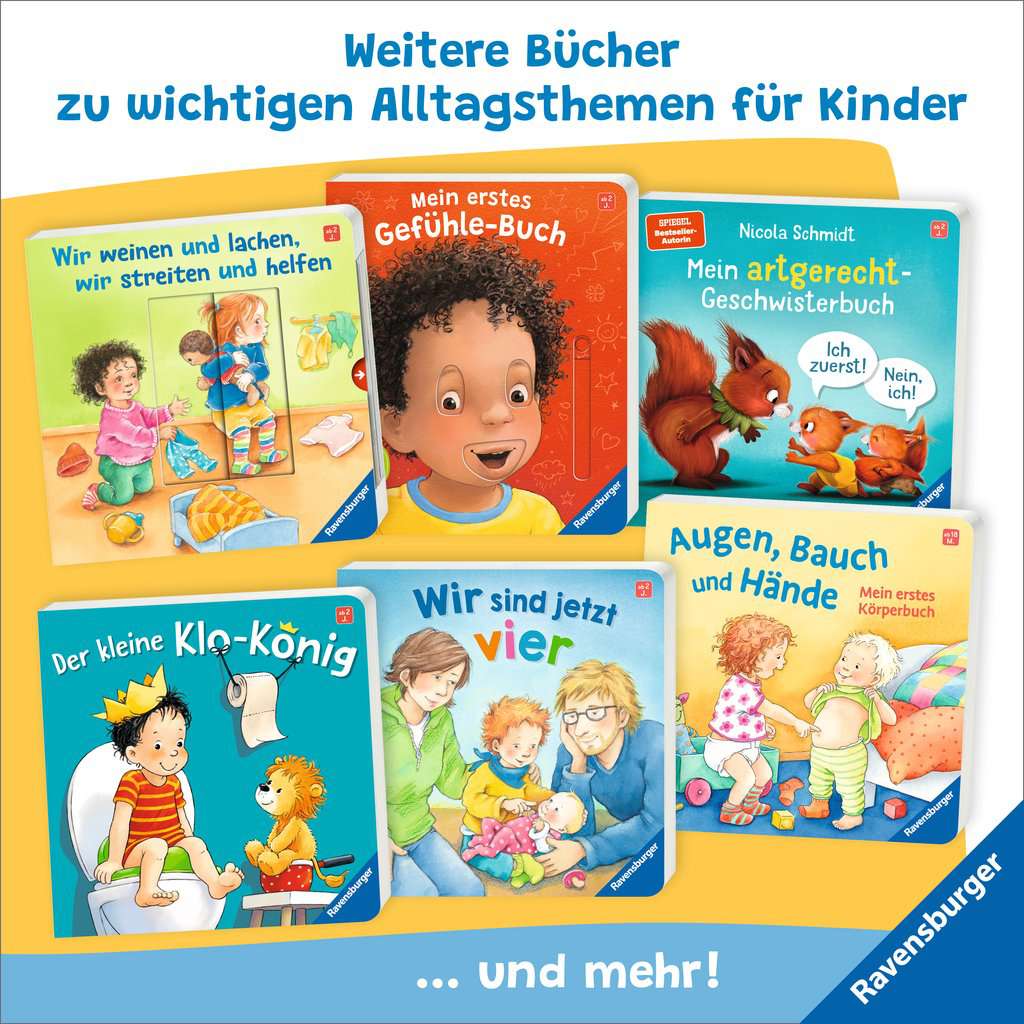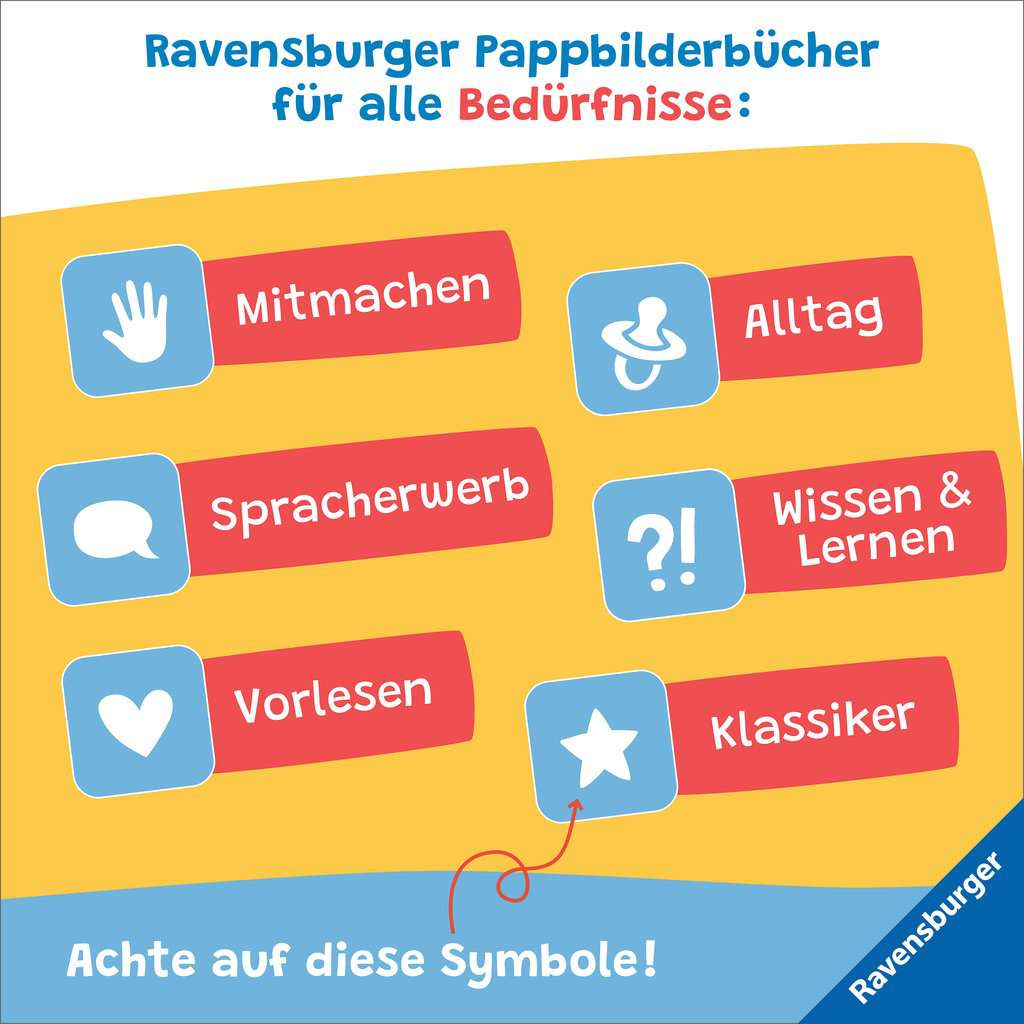 Reading, Cuddling, Falling Asleep
ministeps: Lesen, kuscheln, Augen zu
View all books in the series
Falling asleep made easy!


Play book for children 18 months and over

Ideal for the evening bedtime ritual

Supports emotional and social development

12 pp
18 months +
19 x 19 cm
EUR 12.99
May 2023
Board Book
978-3-473-30285-7
• With sliders.
Content
Each child has a different bedtime ritual: Mika loves it when Mum reads her a story before going to bed, Anna needs her night light, and Maya and Carlo fall asleep after a goodnight kiss. Fun slider effects change the images on each page and accompany various children as they go to bed. These goodnight stories beautifully prepare little readers for bedtime.
About the Series
ministeps are made especially for very young children gaining their first experiences with books and toys. The products in the ministeps® program are uniquely designed to correspond to the physical, mental and emotional abilities of babies and very young children, ranging in age from infants to 36 months.
The Author
Sandra Grimm began her career as an editor and is now a freelance author. Her background as a certified teacher offers a sound basis for her books for children and teenagers. She has three young children with whom she can test all her fun ideas.
The Illustrator
Katja Senner studied communcations and has worked as an independent illustrator since her graduation. Her illustrations have been published in numerous books by a number of publishers. She loves painting and extensive walks through the woods.