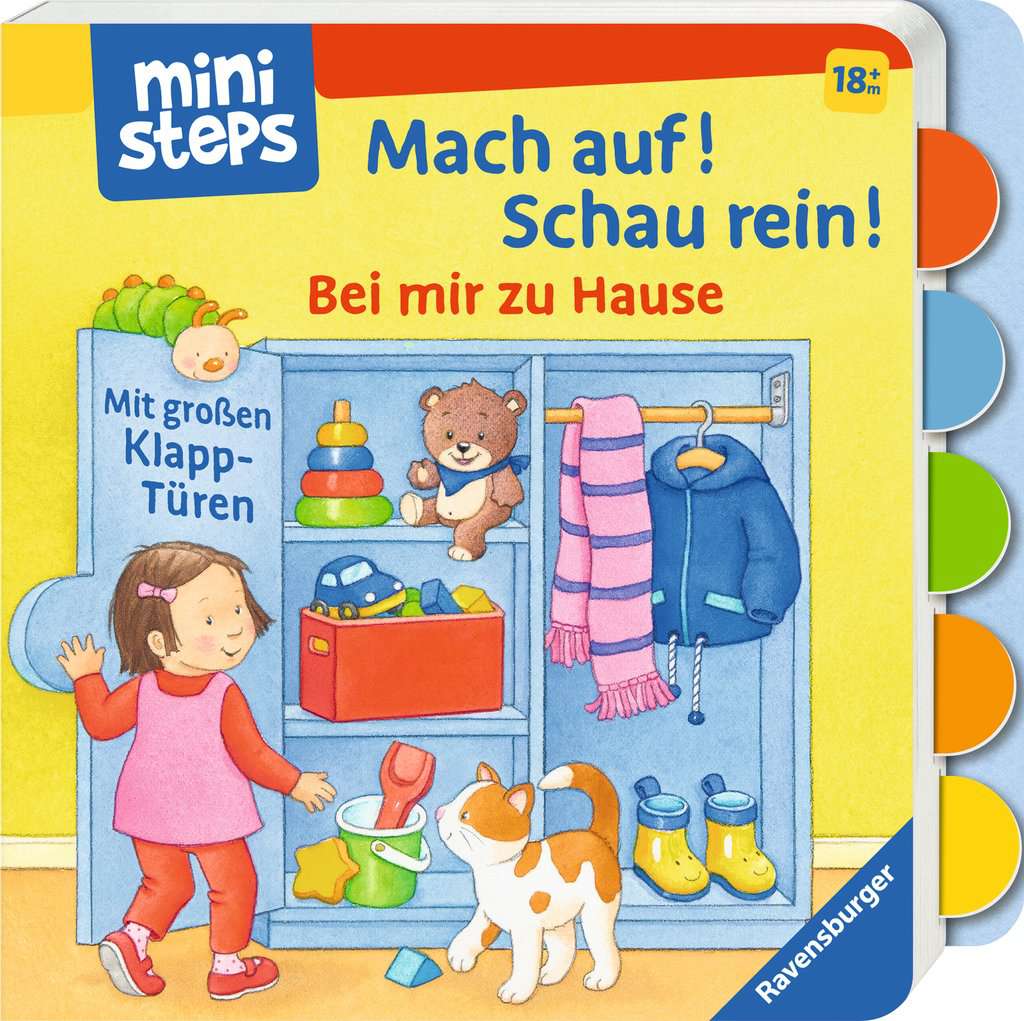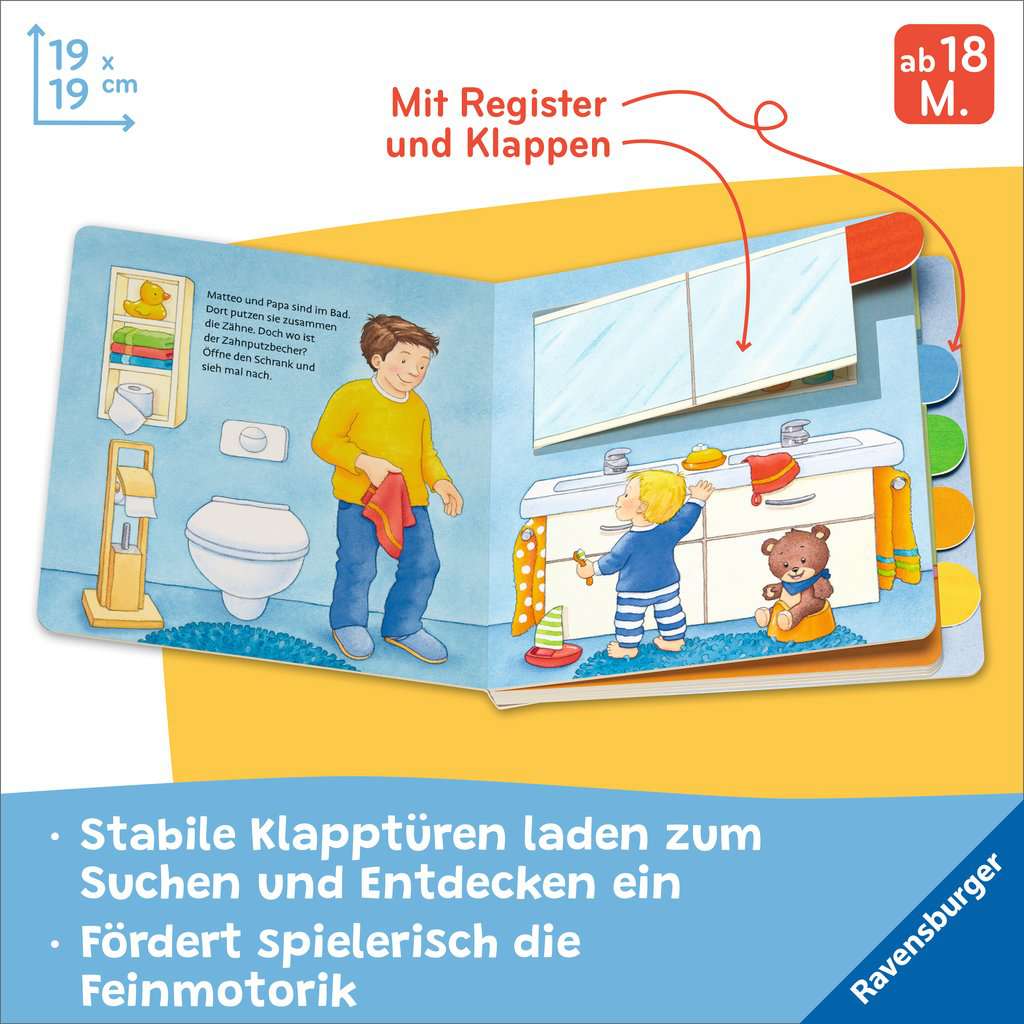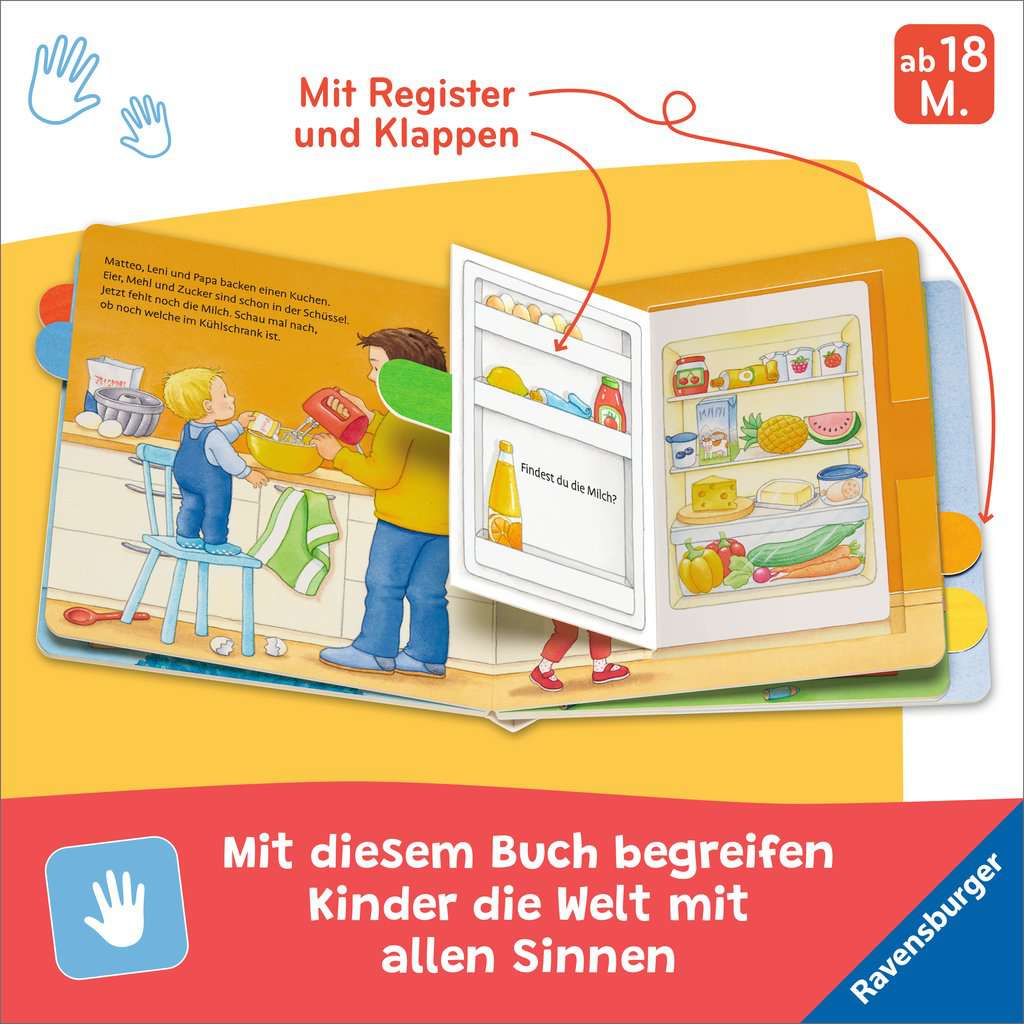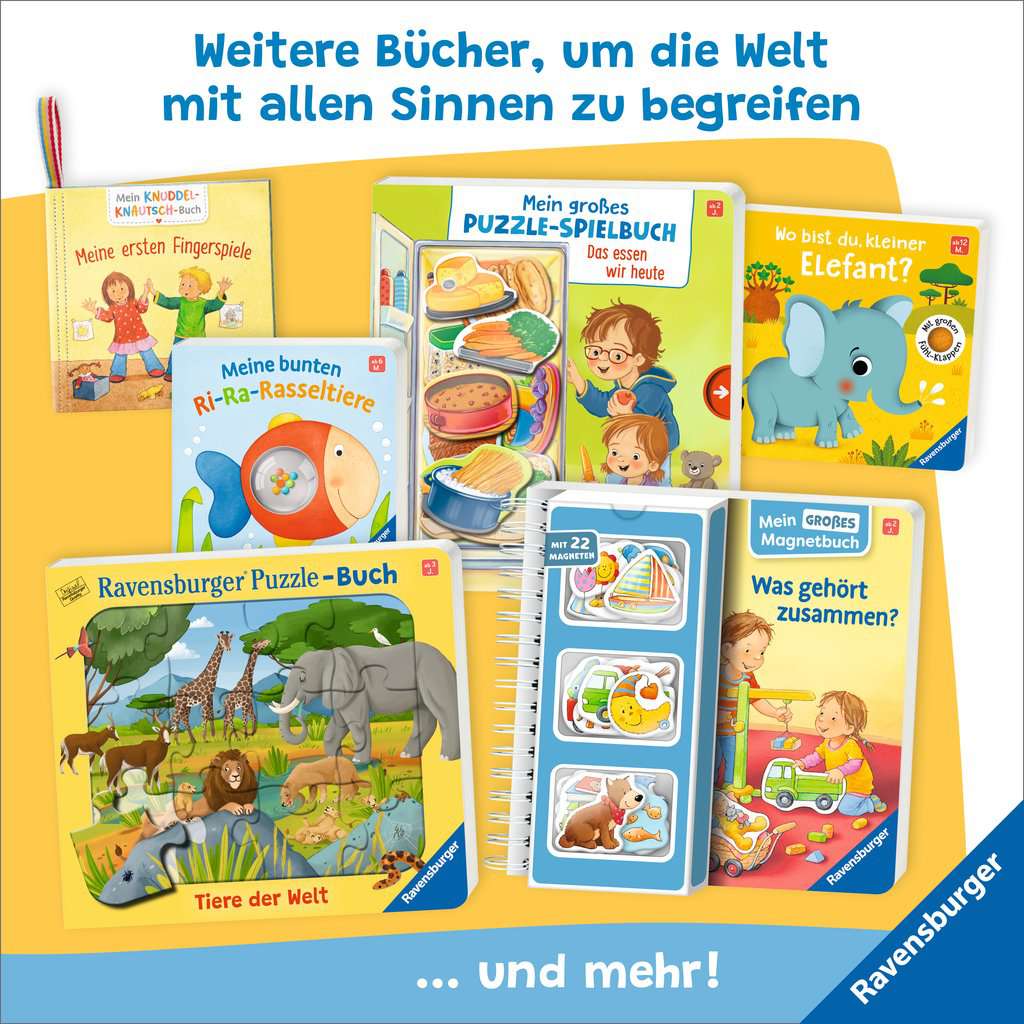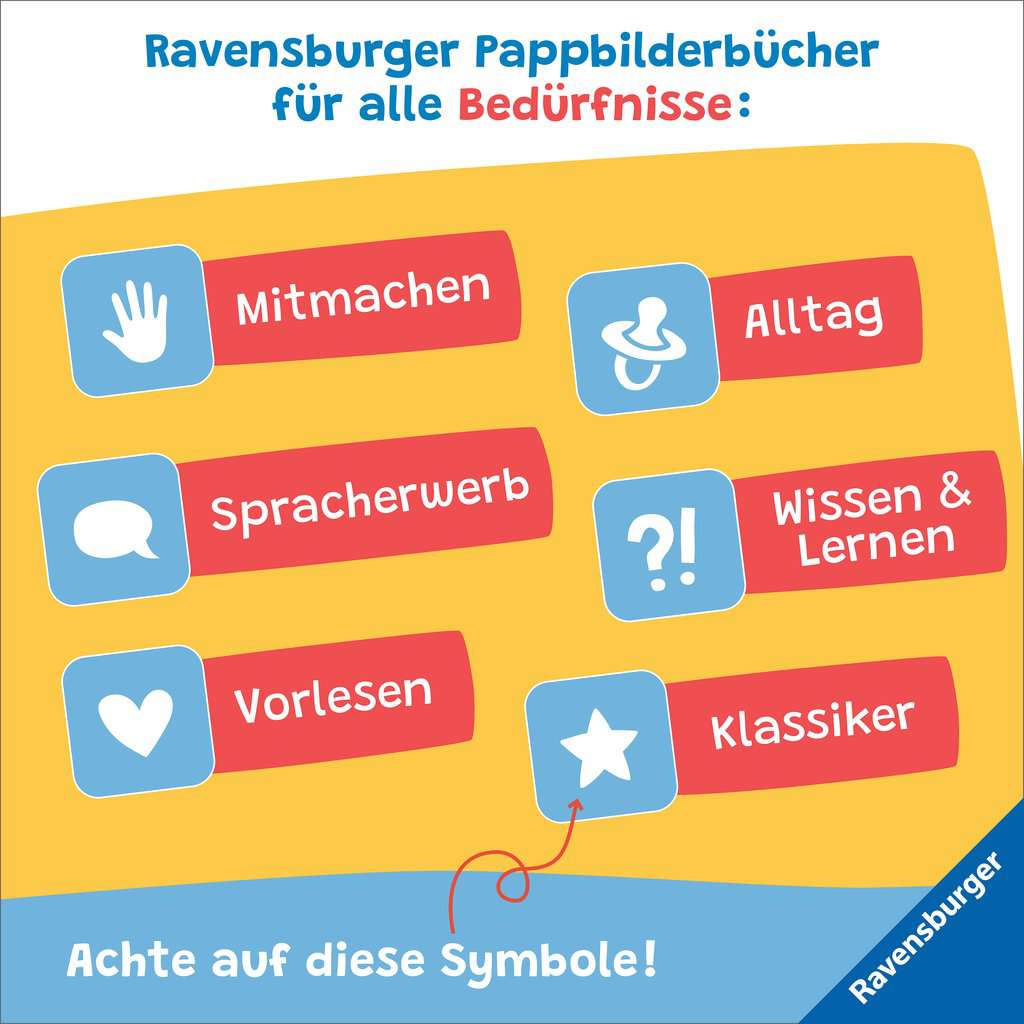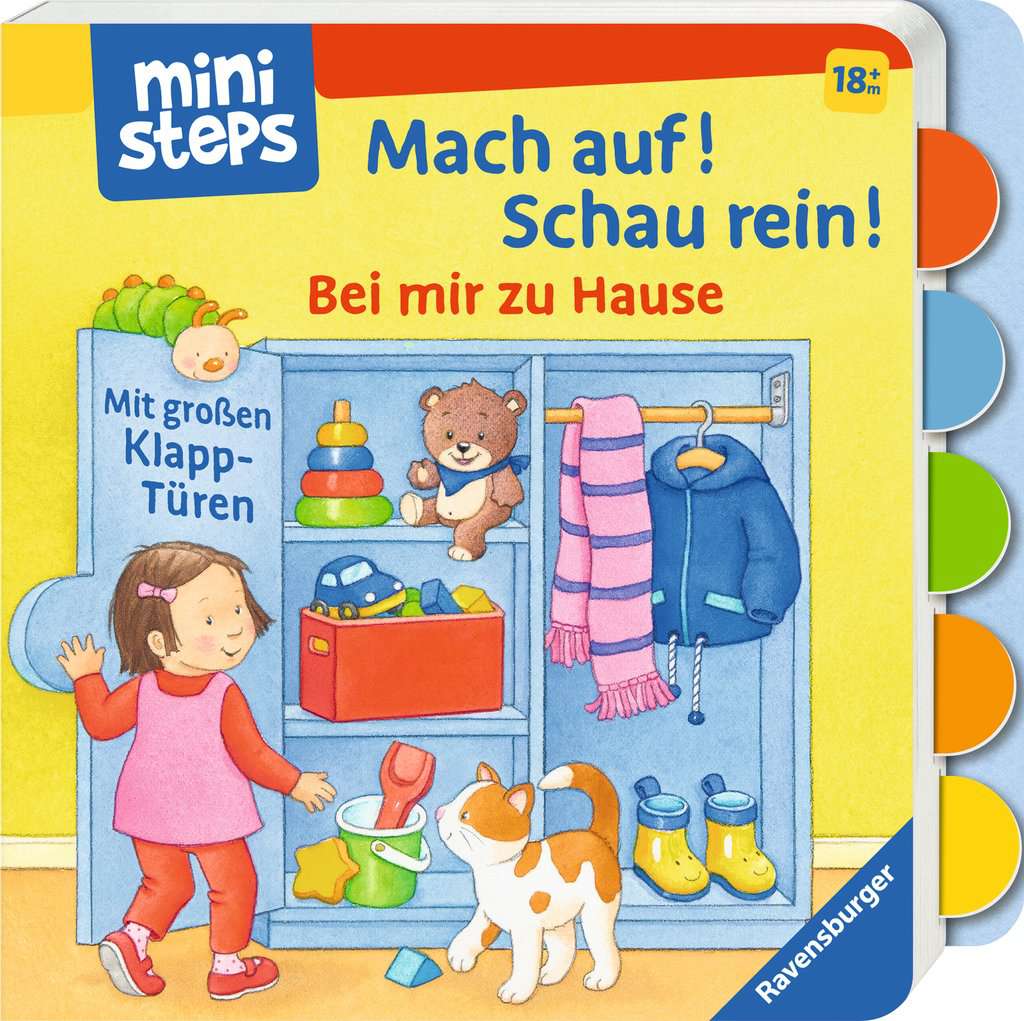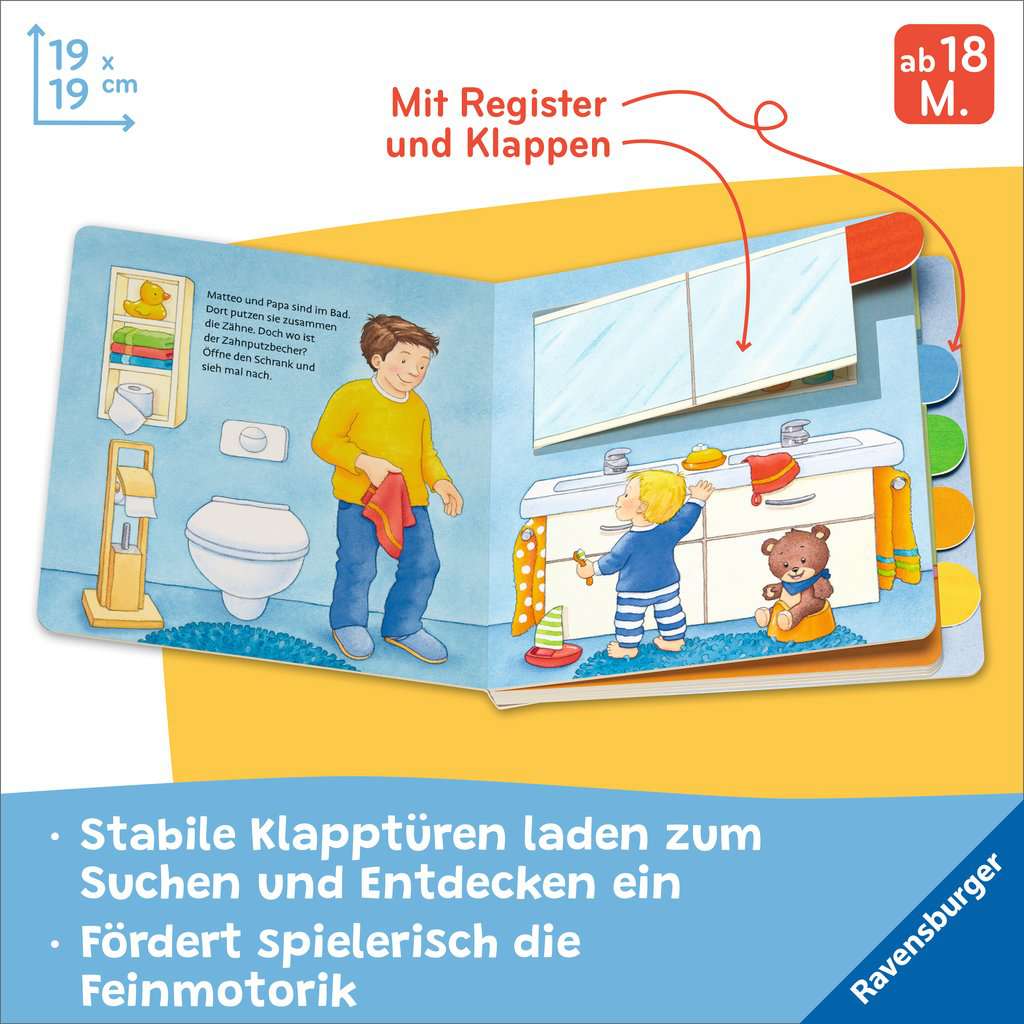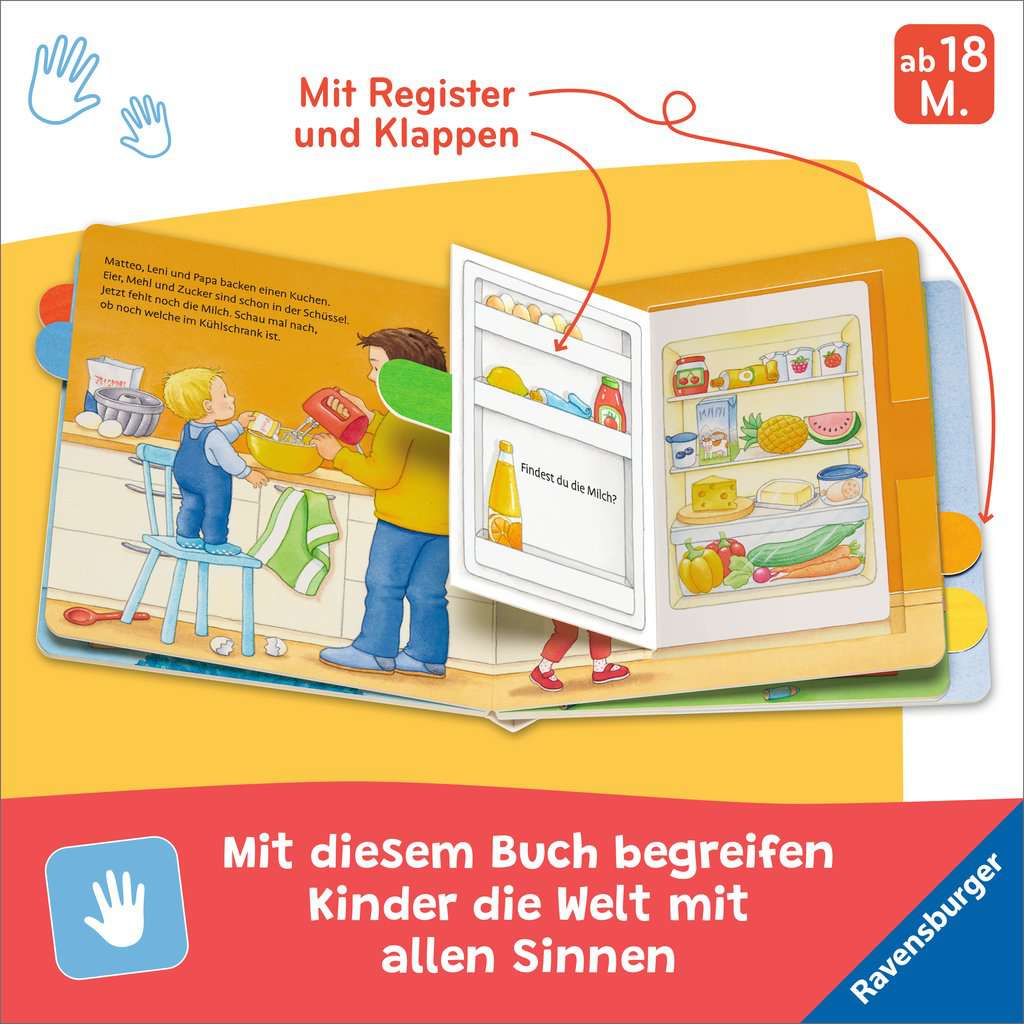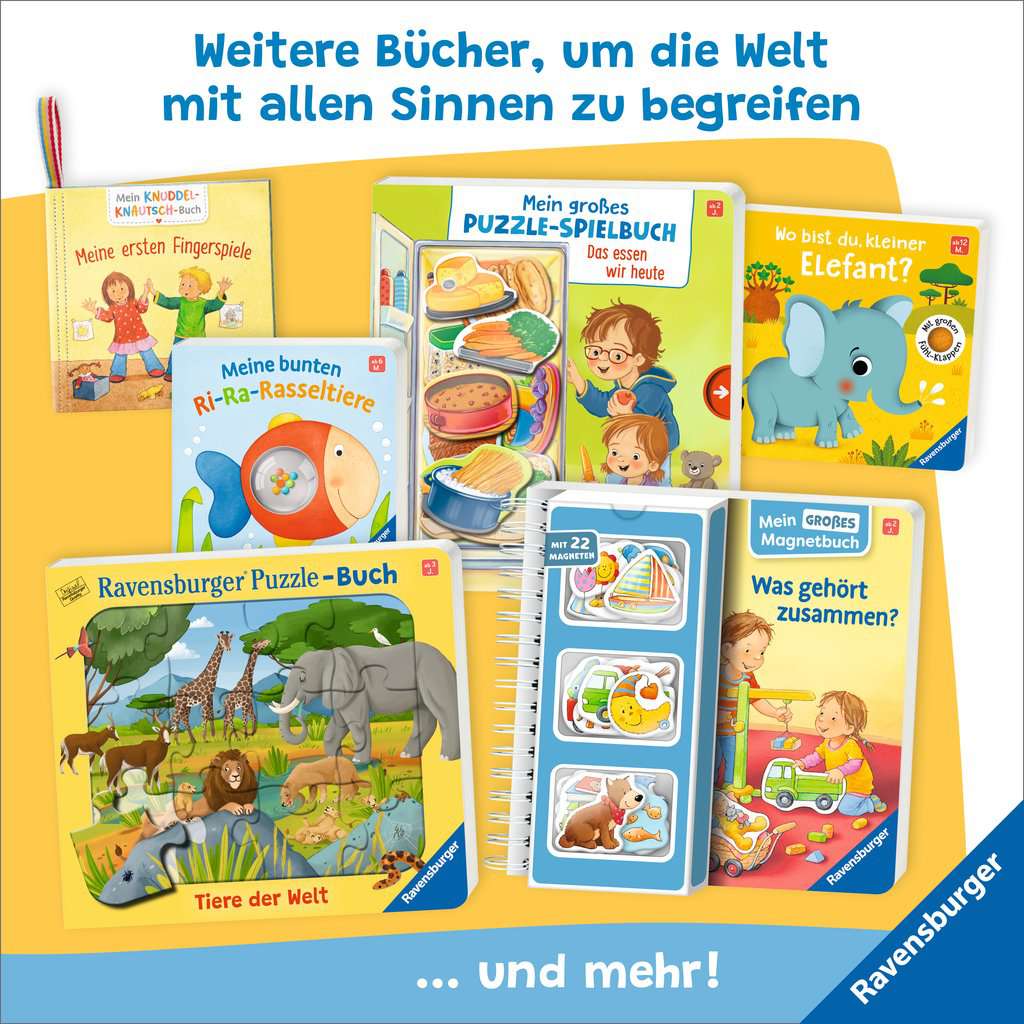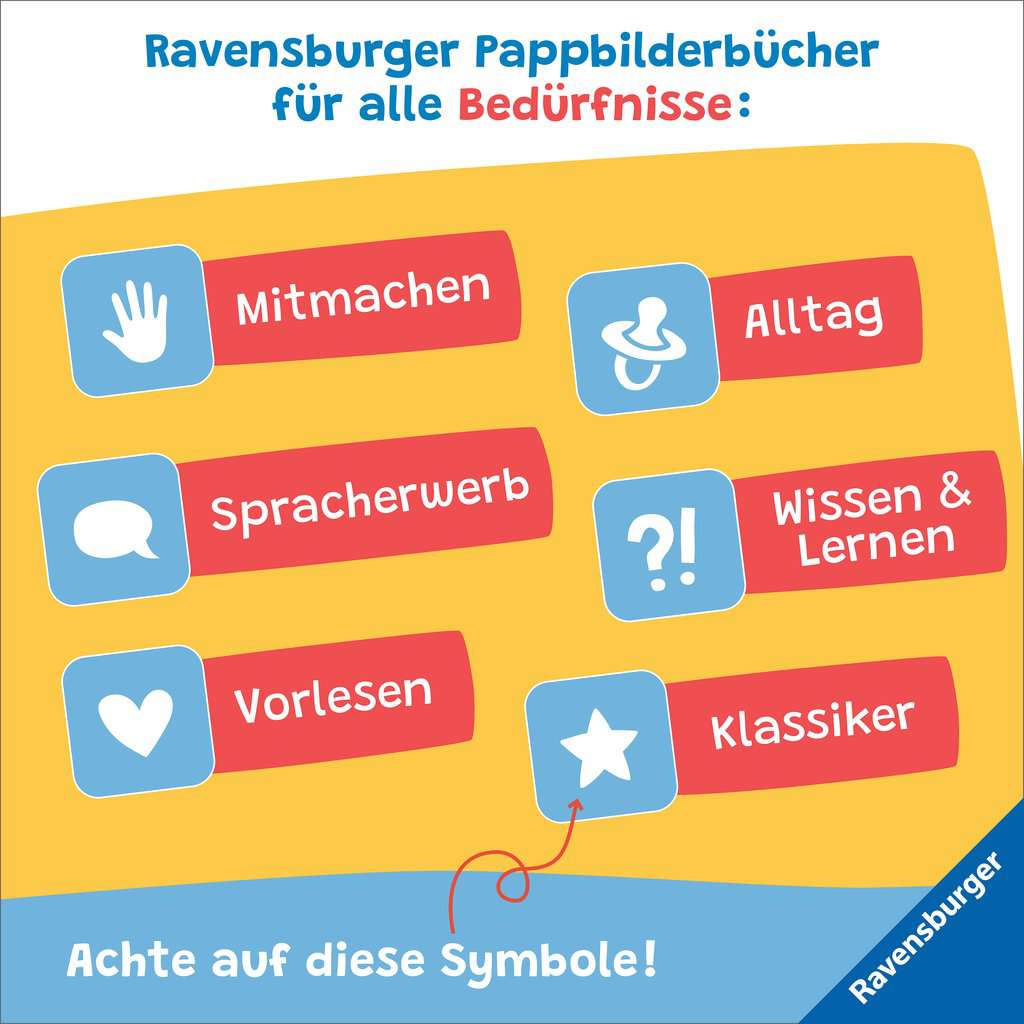 Open It Up and Take a Look! In My Home
ministeps: Mach auf! Schau rein! Bei mir zu Hause
View all books in the series


Many different cupboards and their contents to explore

Features extra-sturdy flaps with tabs for children's small hands

Short texts to read aloud motivate children to look closely

14 pp
18 months +
19 x 19 cm
EUR 9.99
July 2021
Board Book
978-3-473-30180-5
• With flaps.With register.
Content
In this book, the little ones are free to look into as many wardrobes and cupboards as they like! There's a toothbrush tumbler in the bathroom cabinet and overalls hanging in the wardrobe. And is there anything yummy in the fridge? The tabs on the sides assist children in finding their favourite page and opening the extra-sturdy doors.
About the Series
ministeps are made especially for very young children gaining their first experiences with books and toys. The products in the ministeps® program are uniquely designed to correspond to the physical, mental and emotional abilities of babies and very young children, ranging in age from infants to 36 months.
The Illustrator
Freelance illustrator Gabriele Dal Lago studied graphic design in Augsburg, followed by work in advertising. Her hobbies include reading, crafts and travel to Sweden, Greece and the Canary Islands. In Gabriele Dal Lago's own words, her illustrations "radiate warmth and joy."