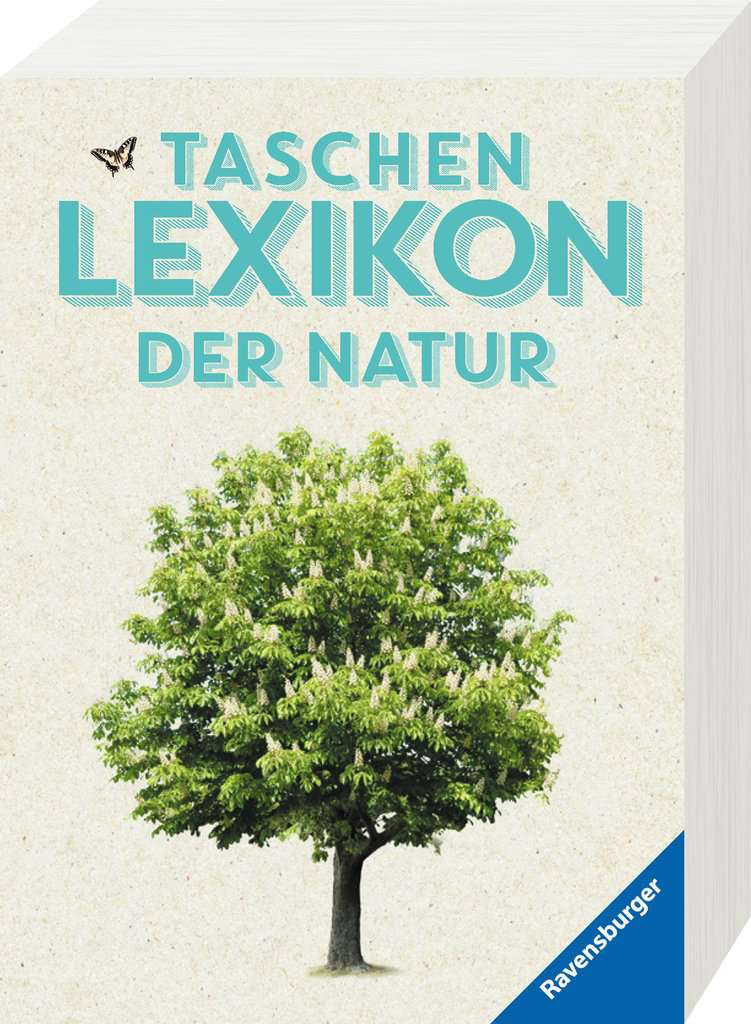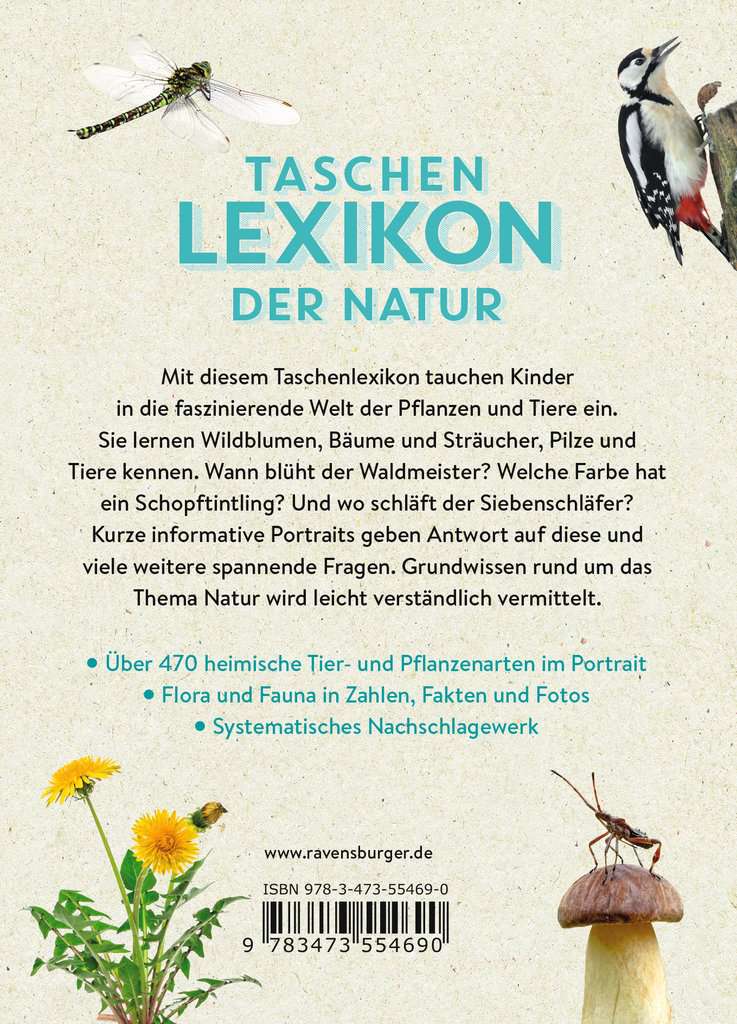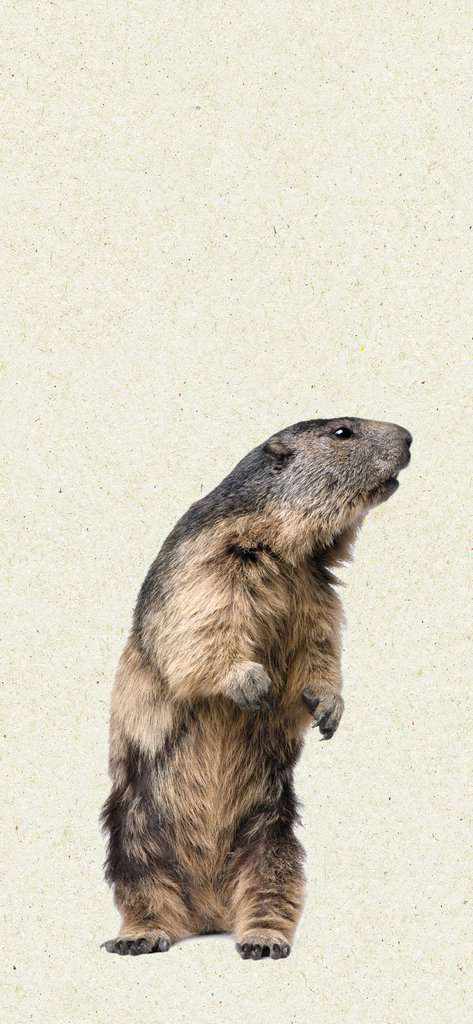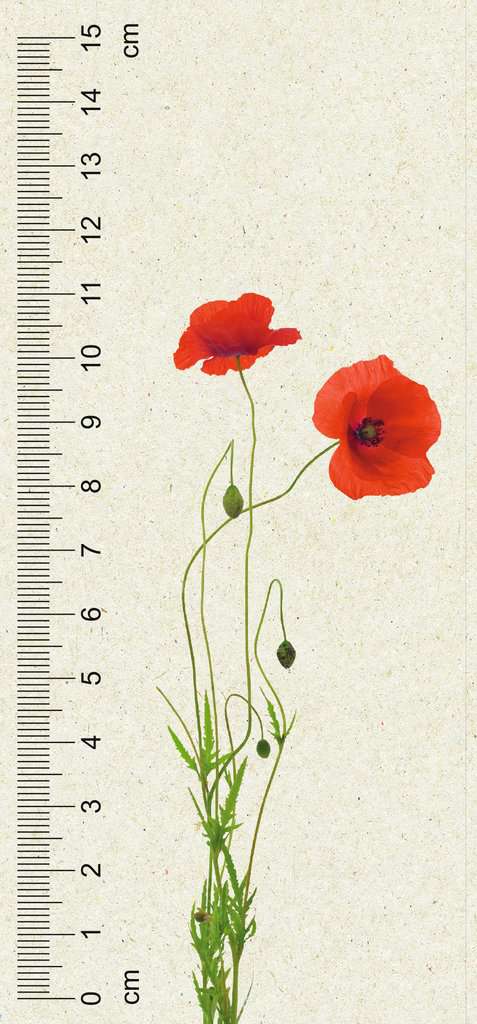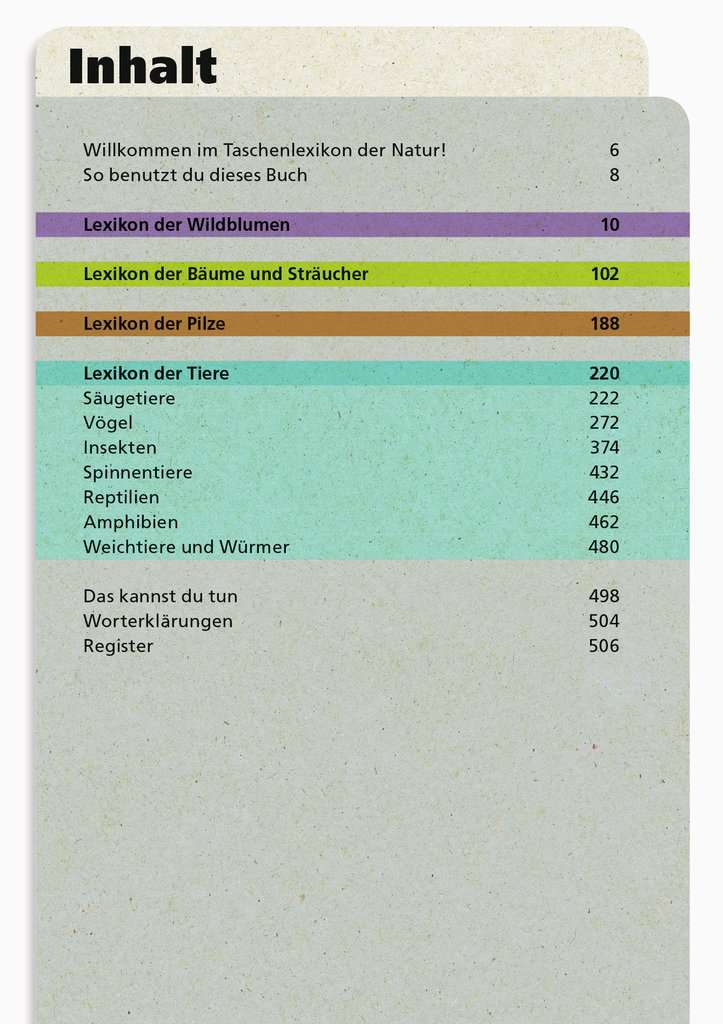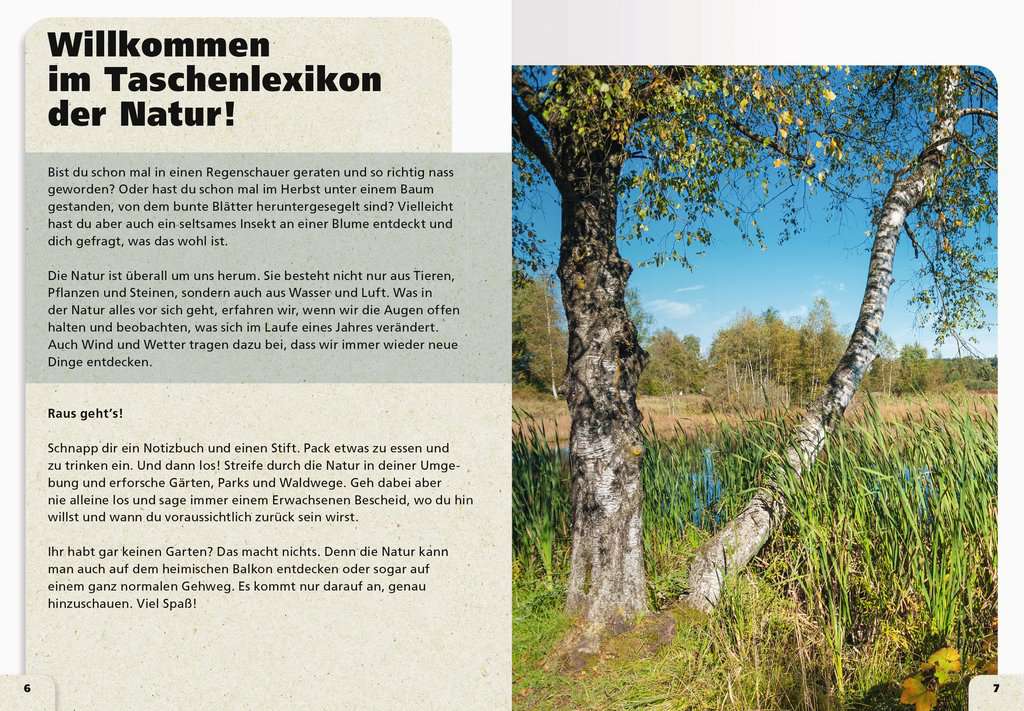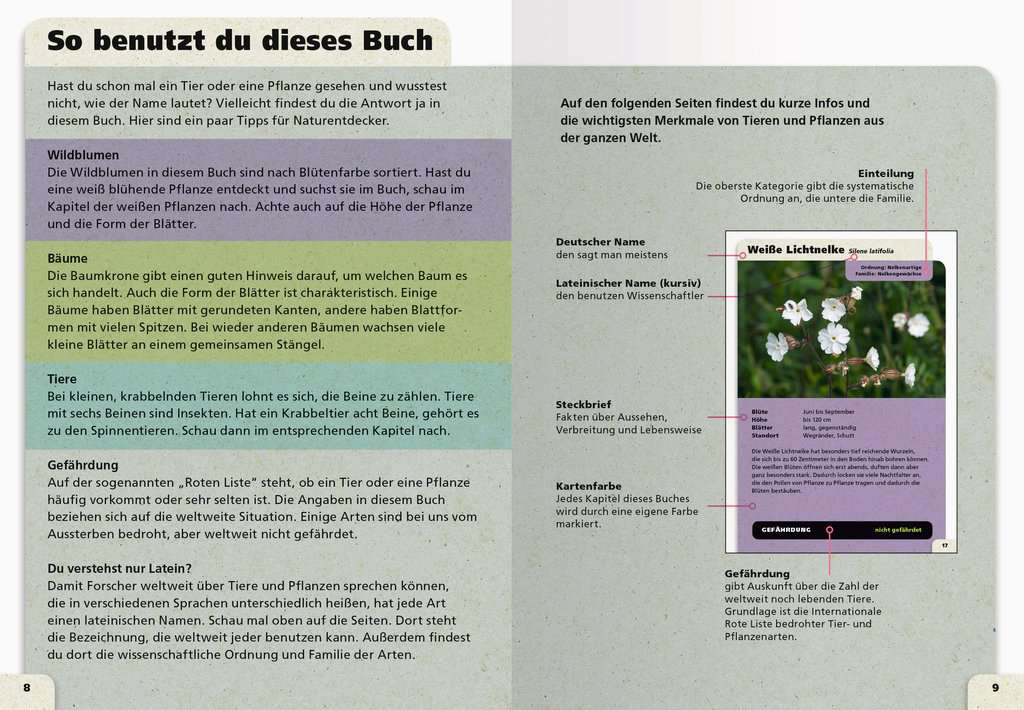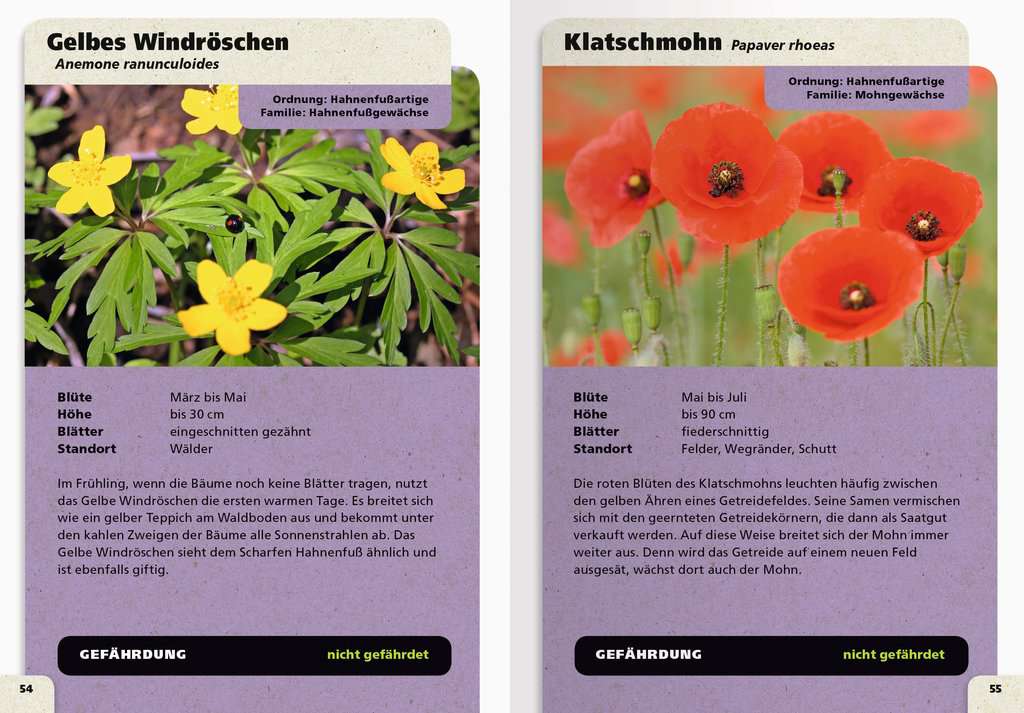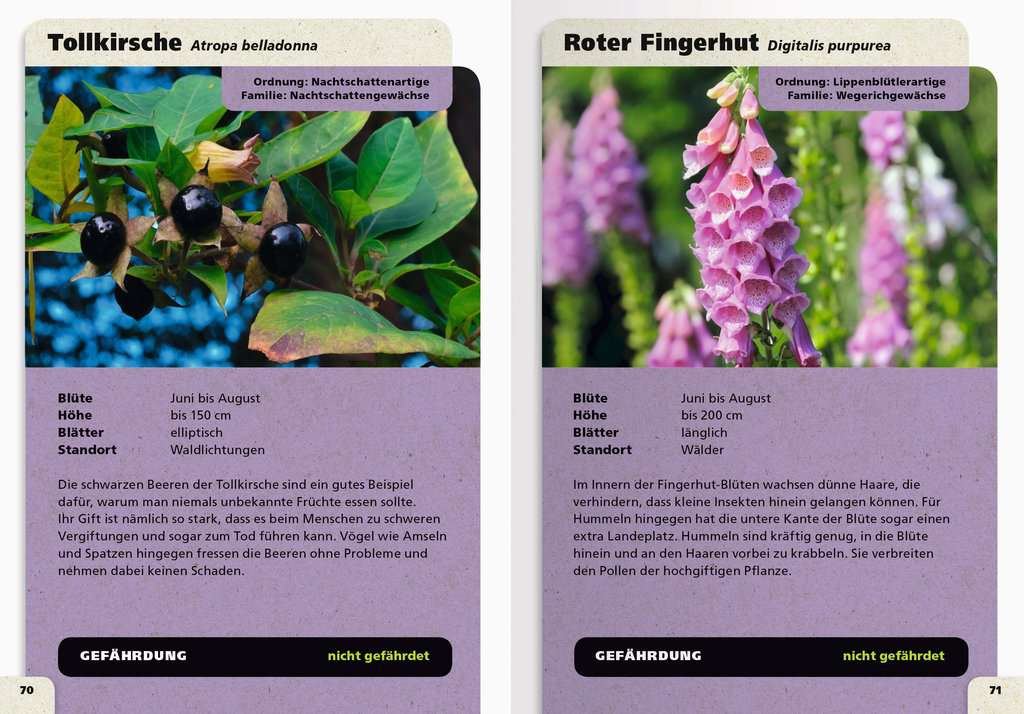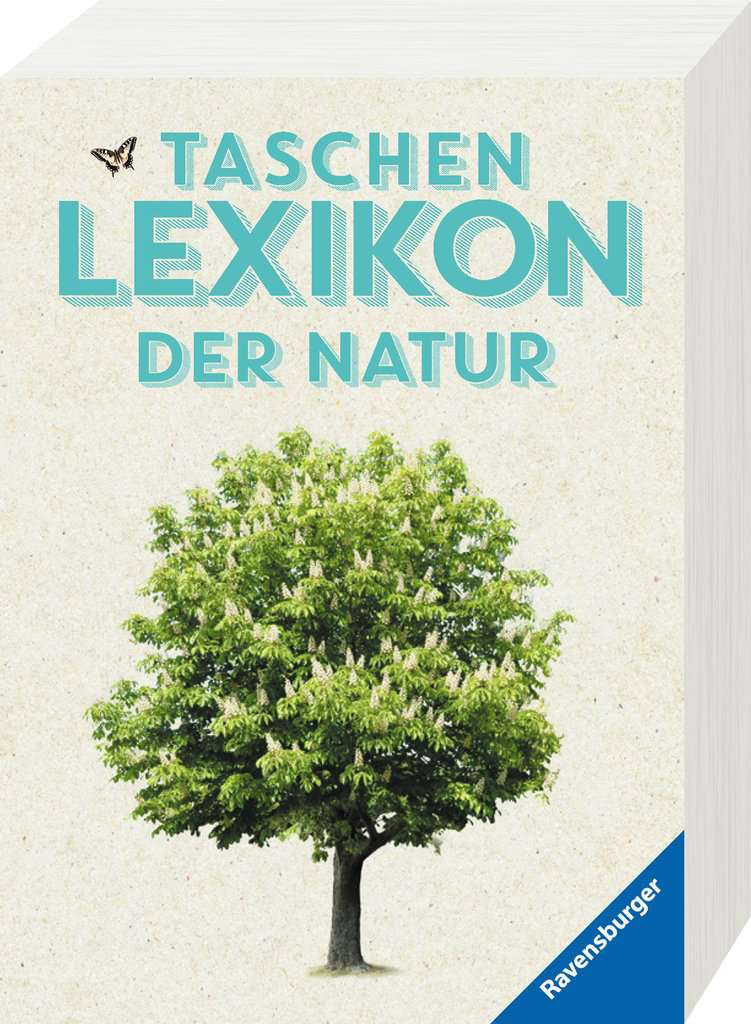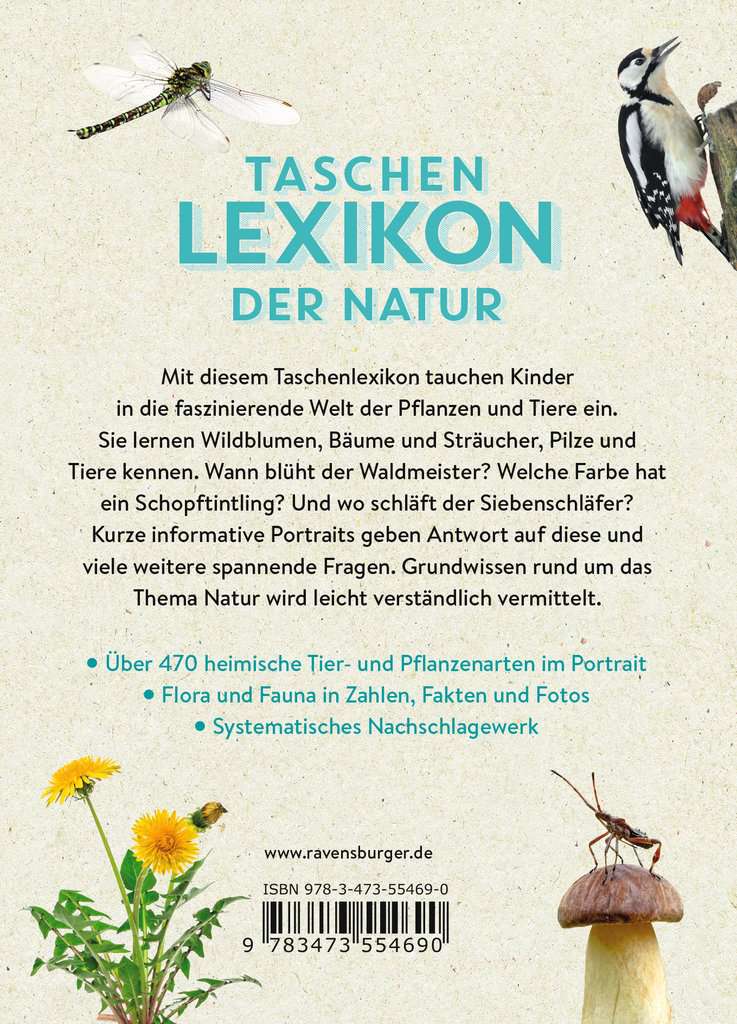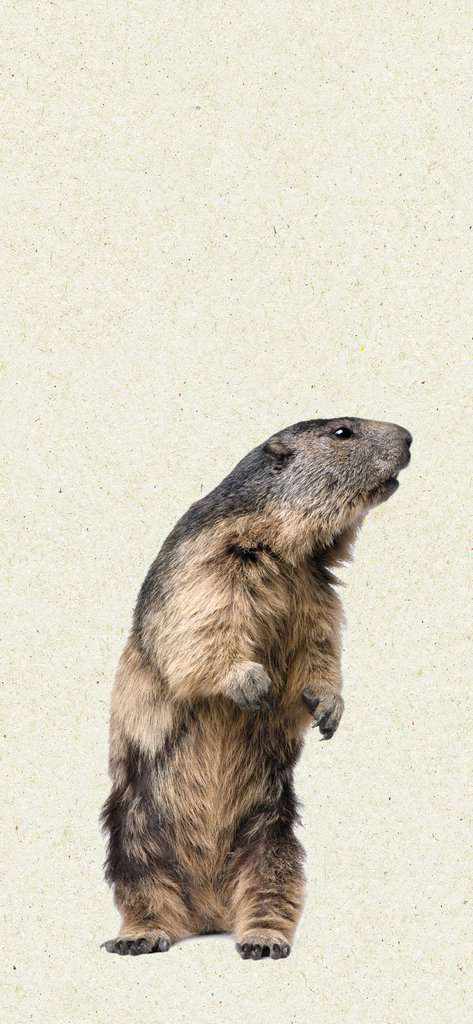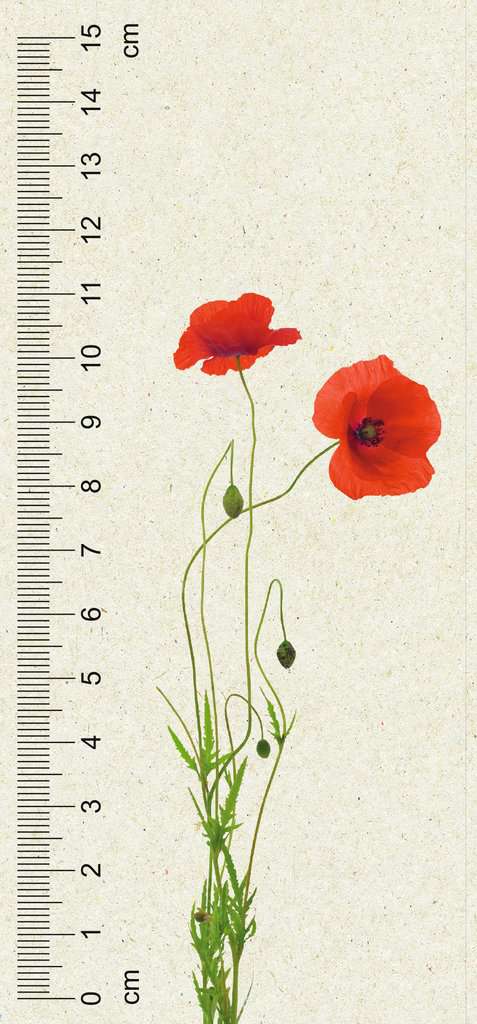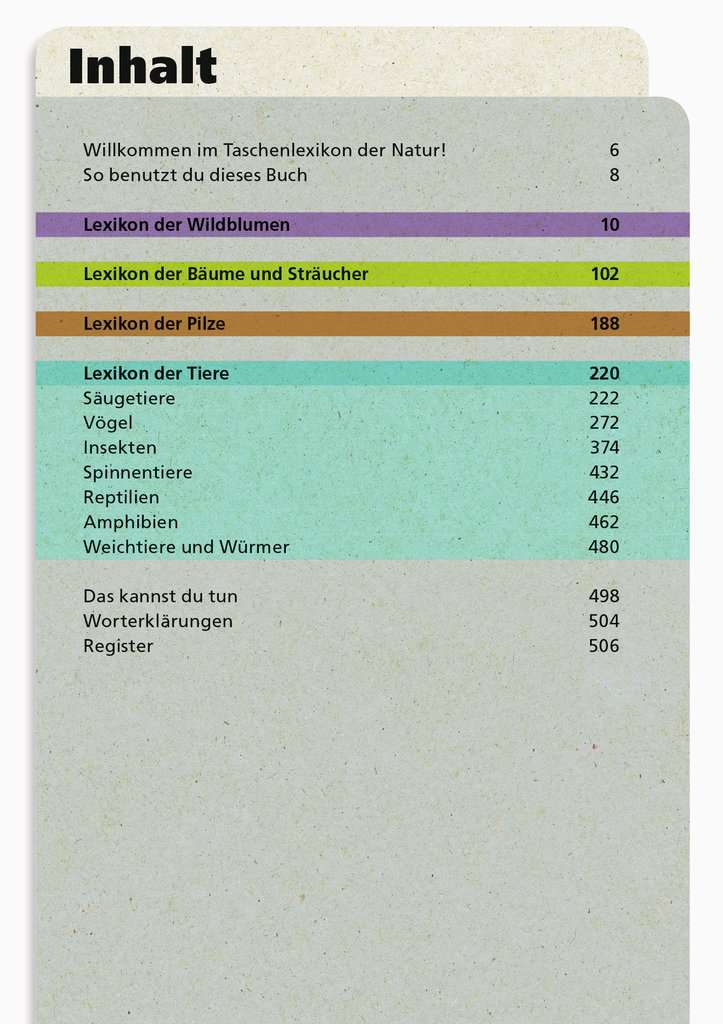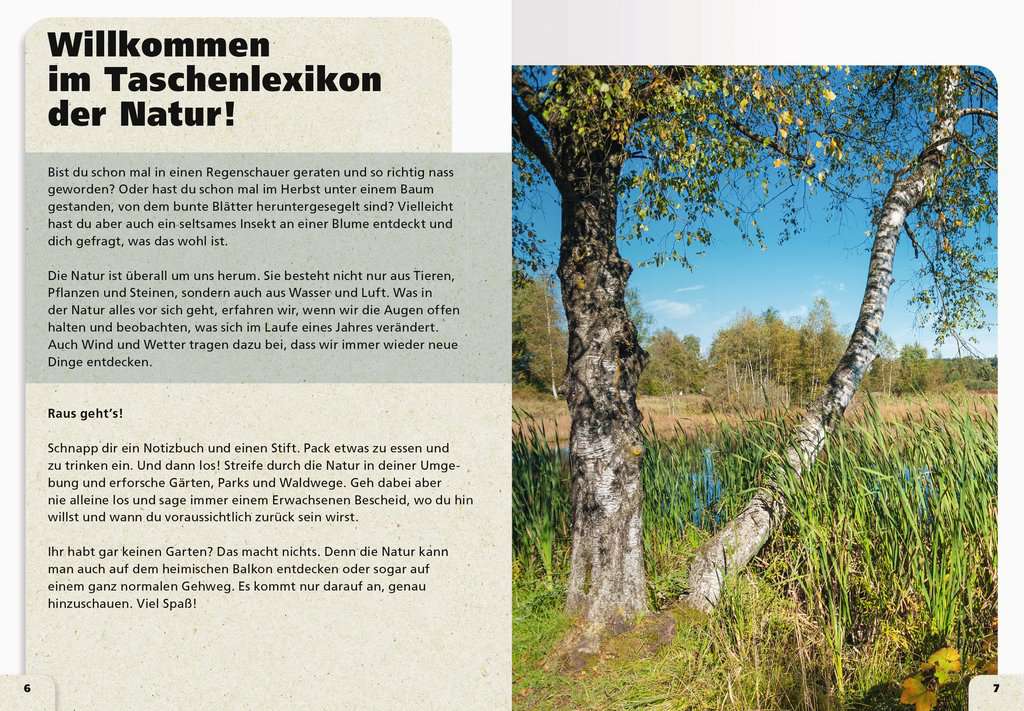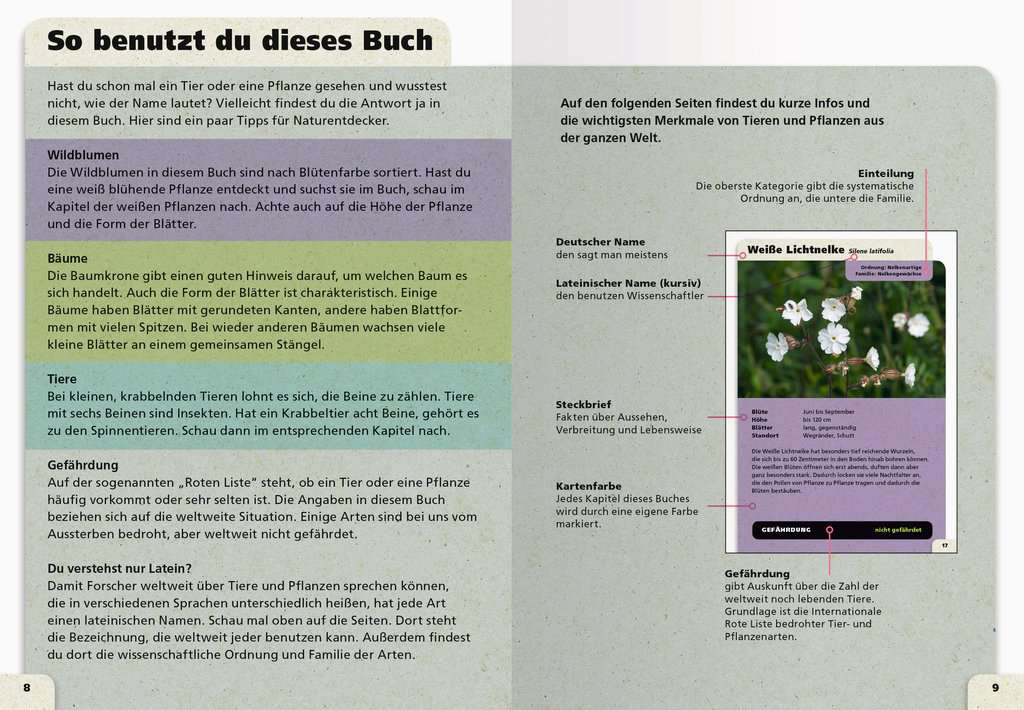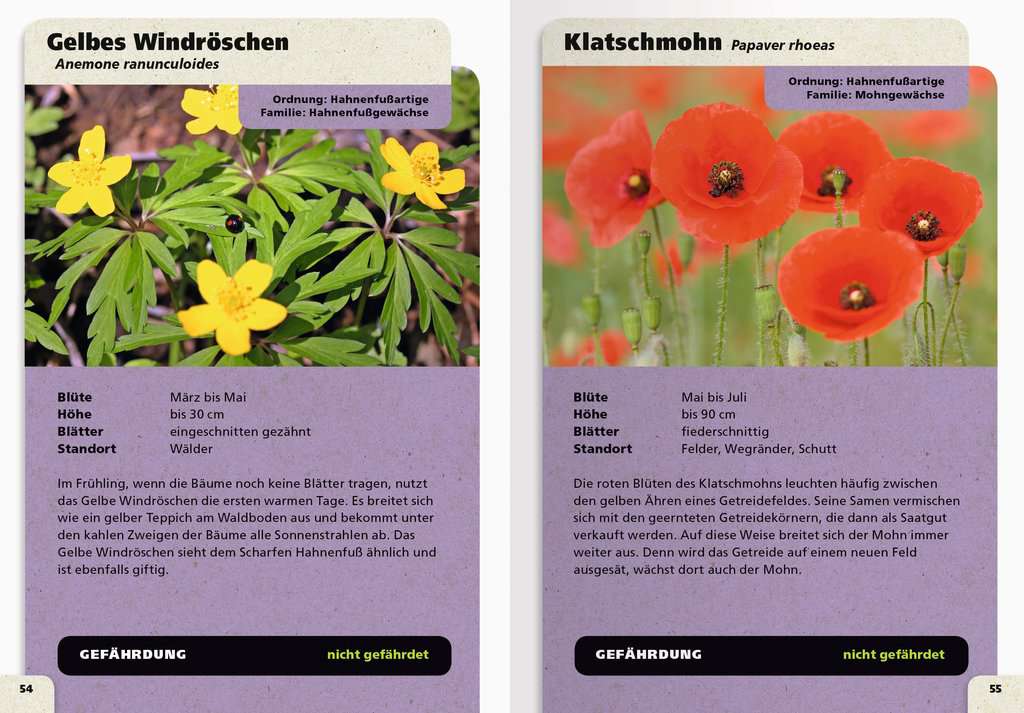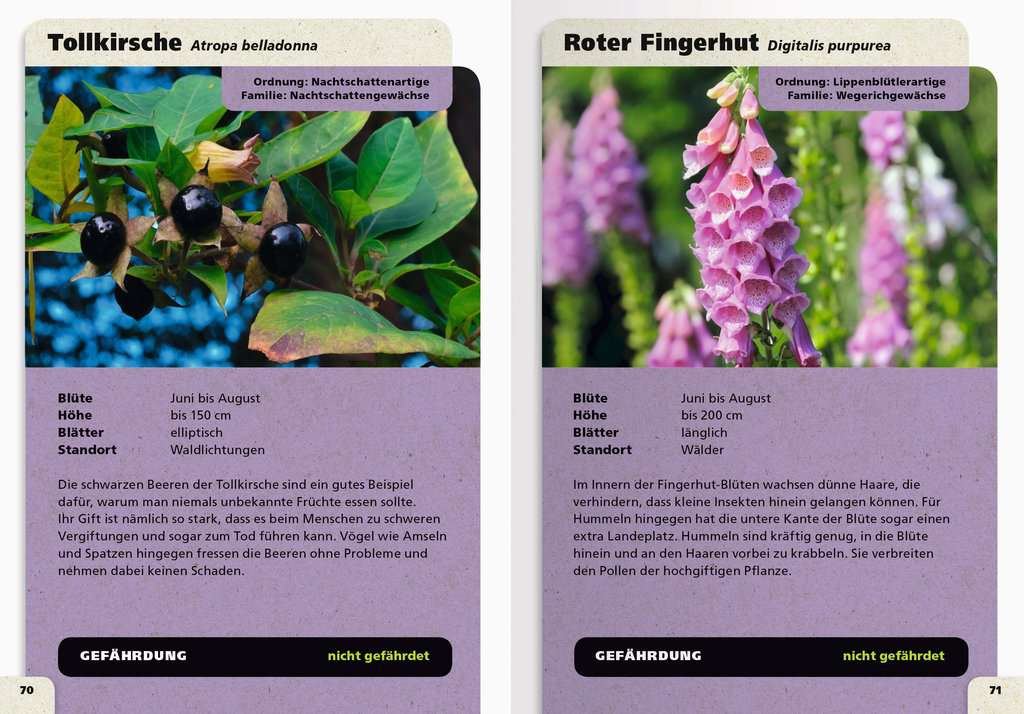 Nature Pocket Encylopedia
Taschenlexikon der Natur


A compact nature guide featuring portraits of Central European animal and plant species.

Over 470 illustrated entries make this book ideal for the classroom and beyond.

512 pp
8 years +
11,5 x 16 cm
EUR 14.99
January 2020
Softcover
978-3-473-55469-0
Content
From the golden eagle to the squirrel, from the beech to the field mushroom - this nature pocket encyclopedia features over 470 native plant and animal species. In this compact nature guide, children 8 years and over get to know animals, flowers, trees, bushes and mushrooms. Each of the easy-to-understand portraits contains a photo, the German and Latin names as well as the most important facts about distribution, appearance and characteristics of each species. Encourages readers to browse and identify species.