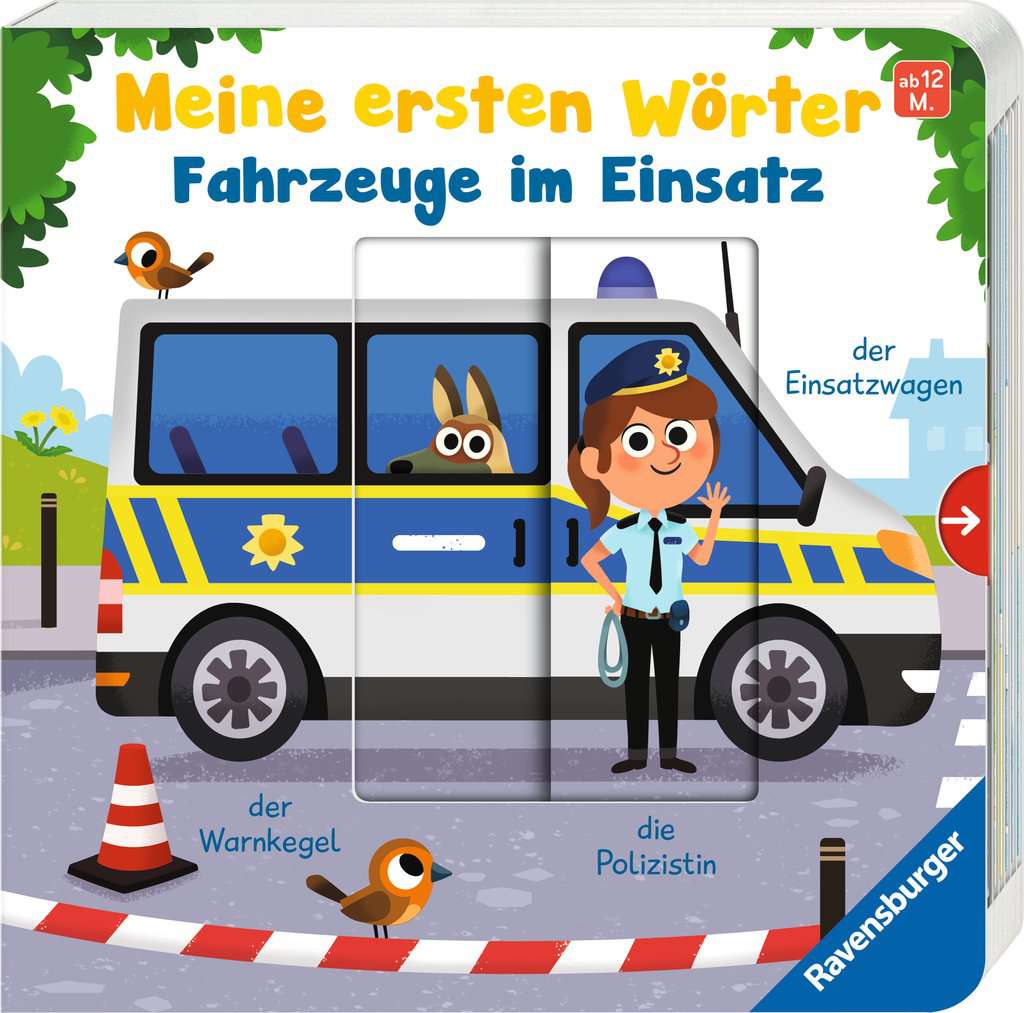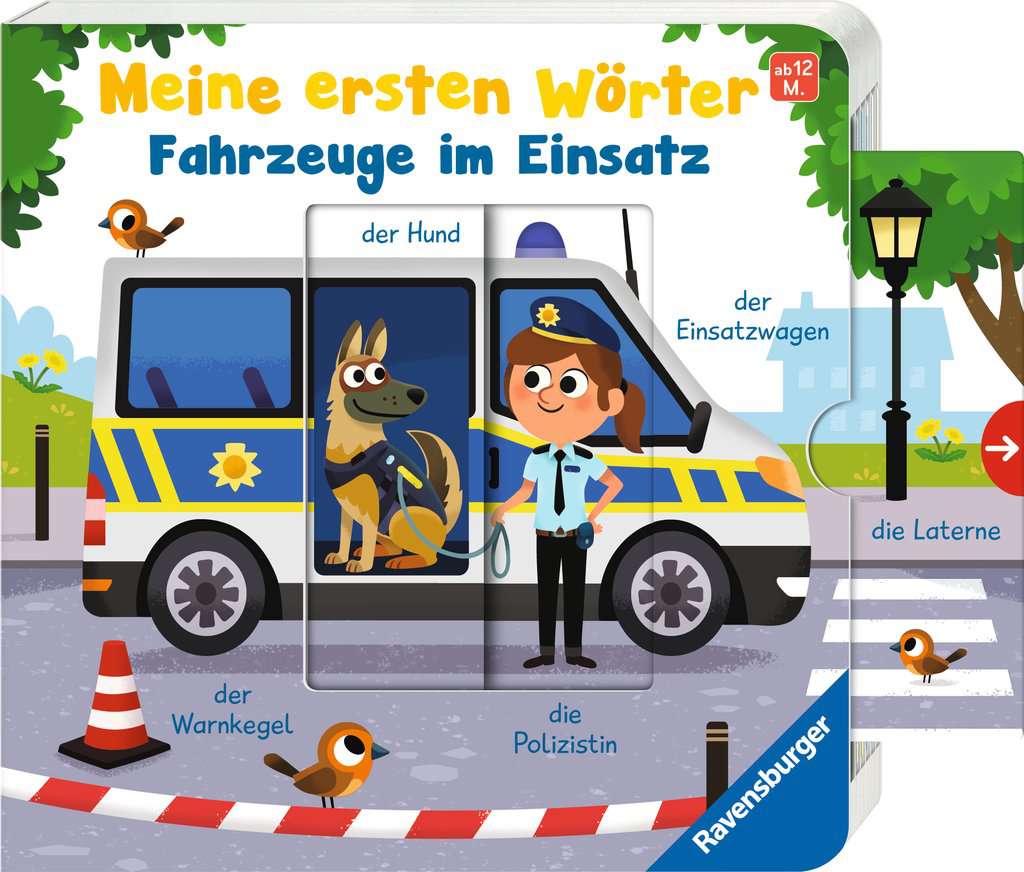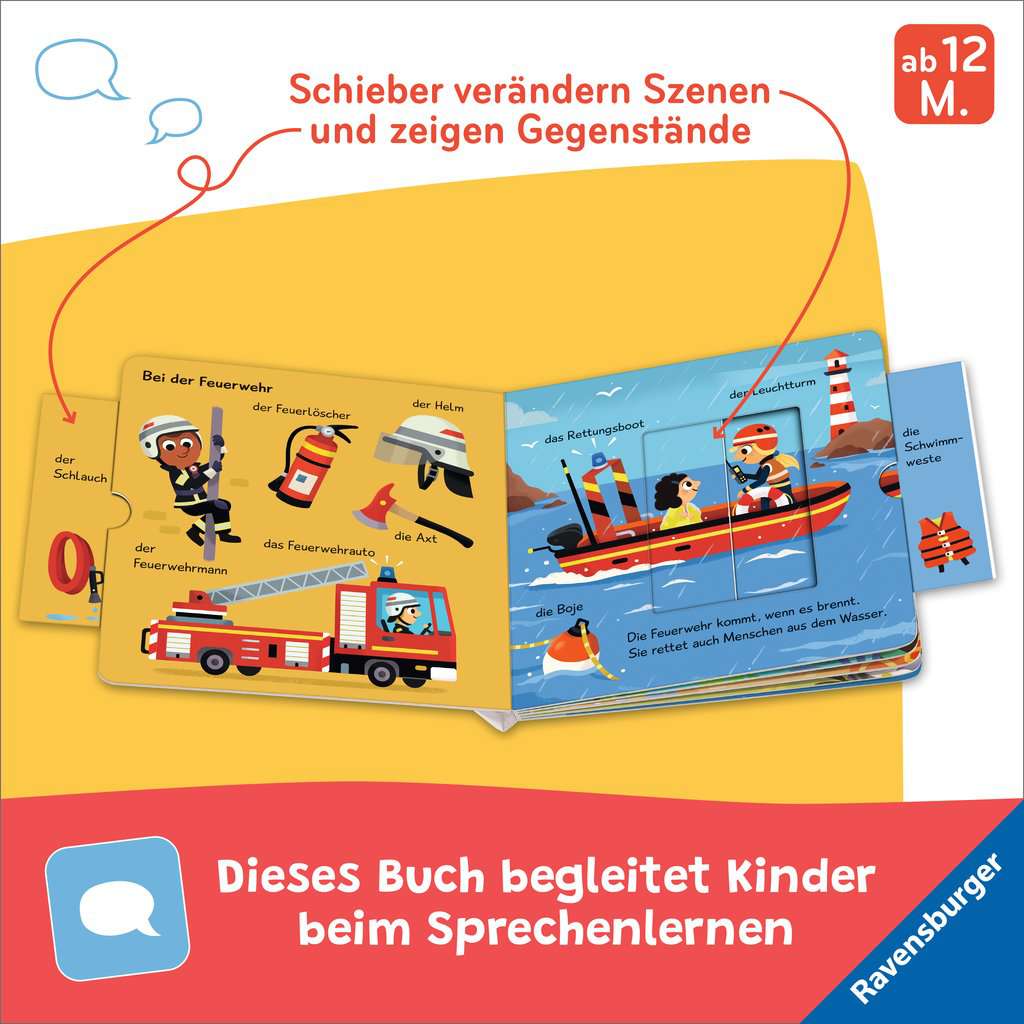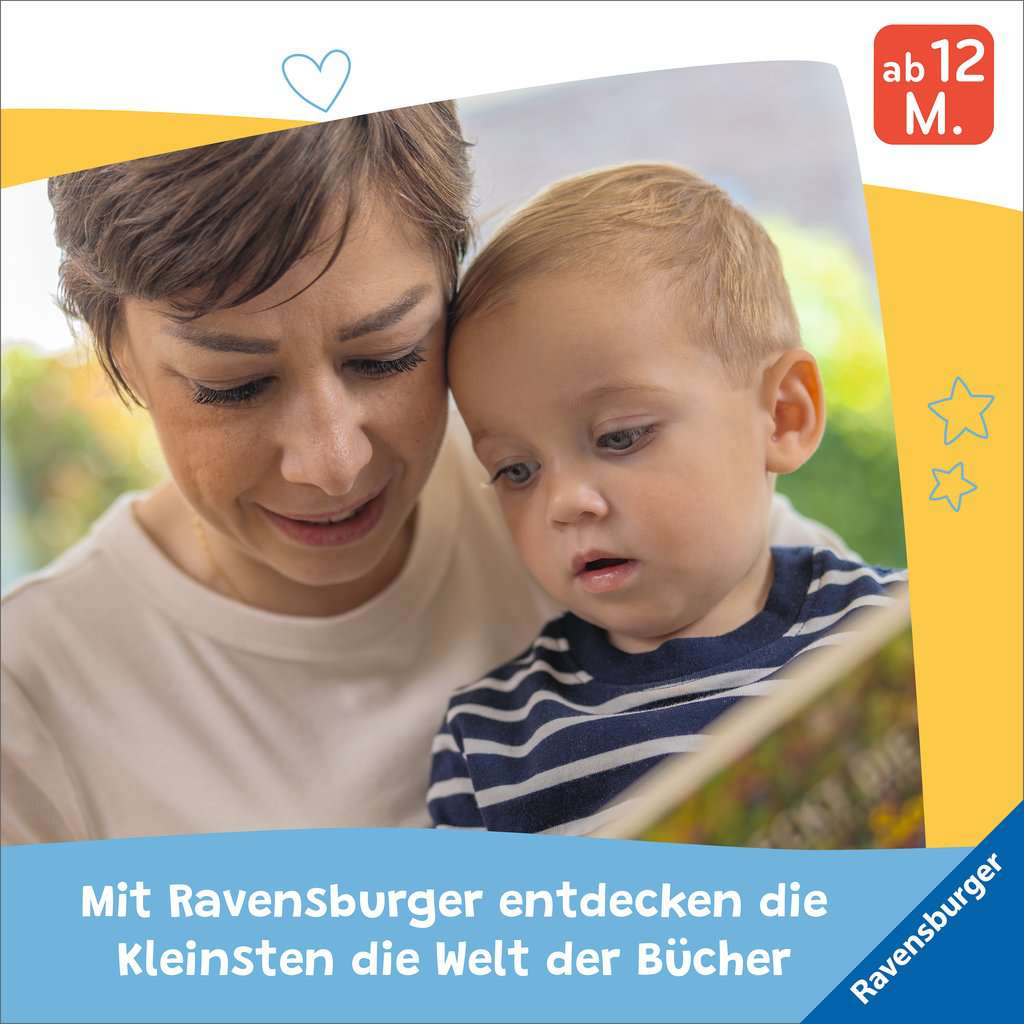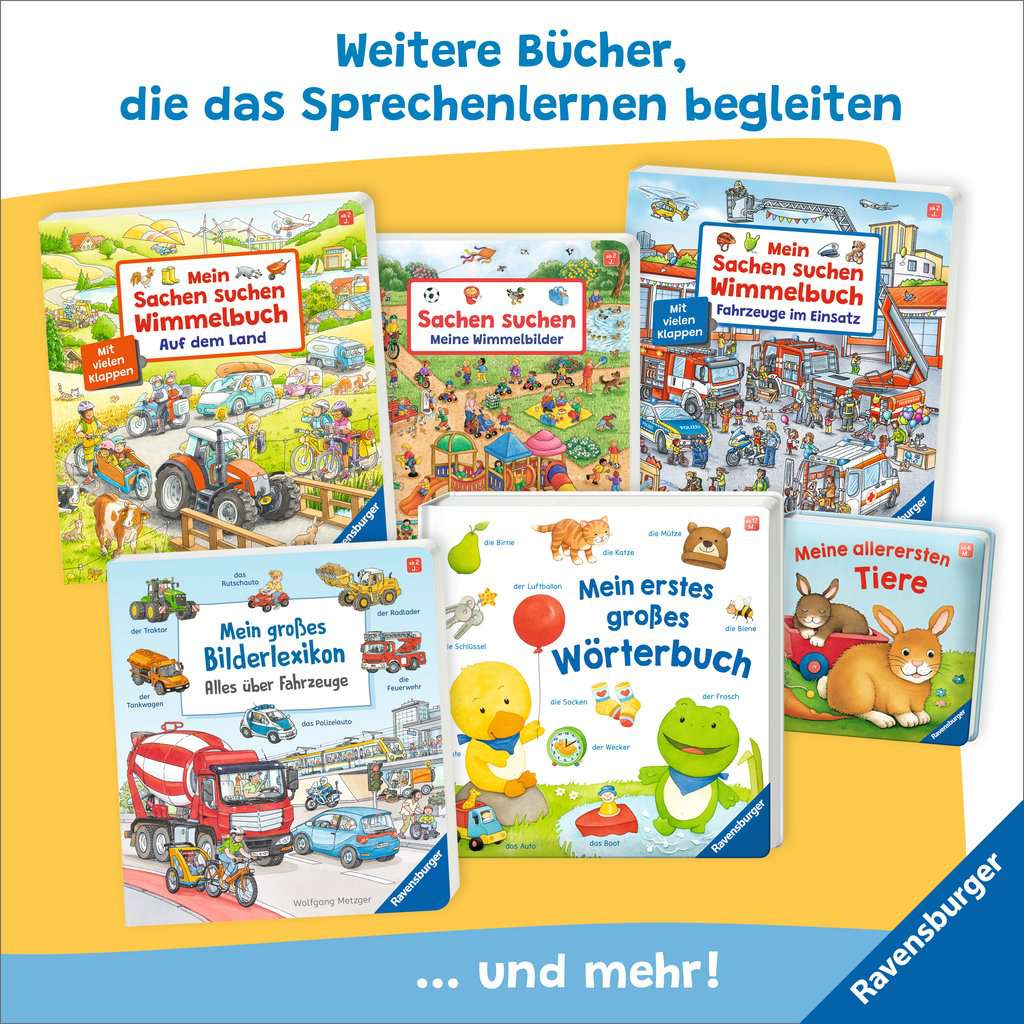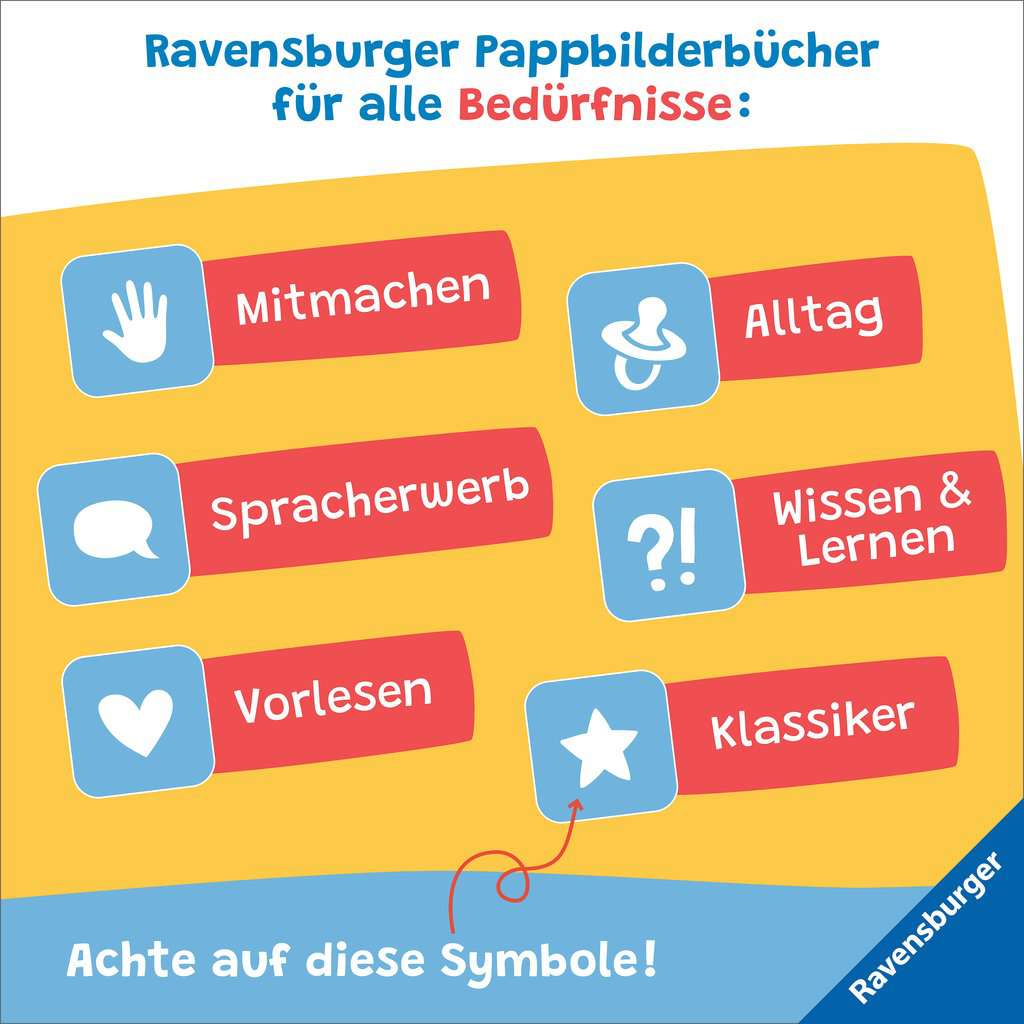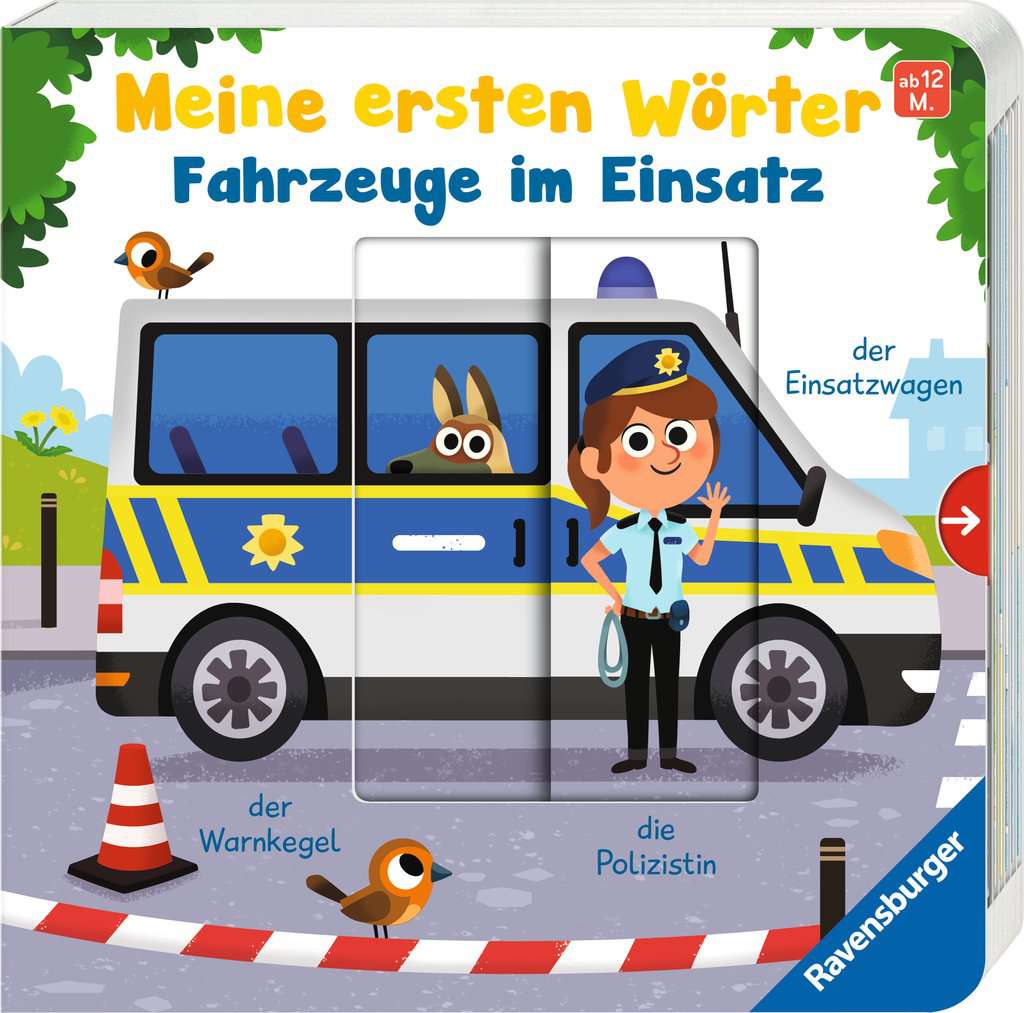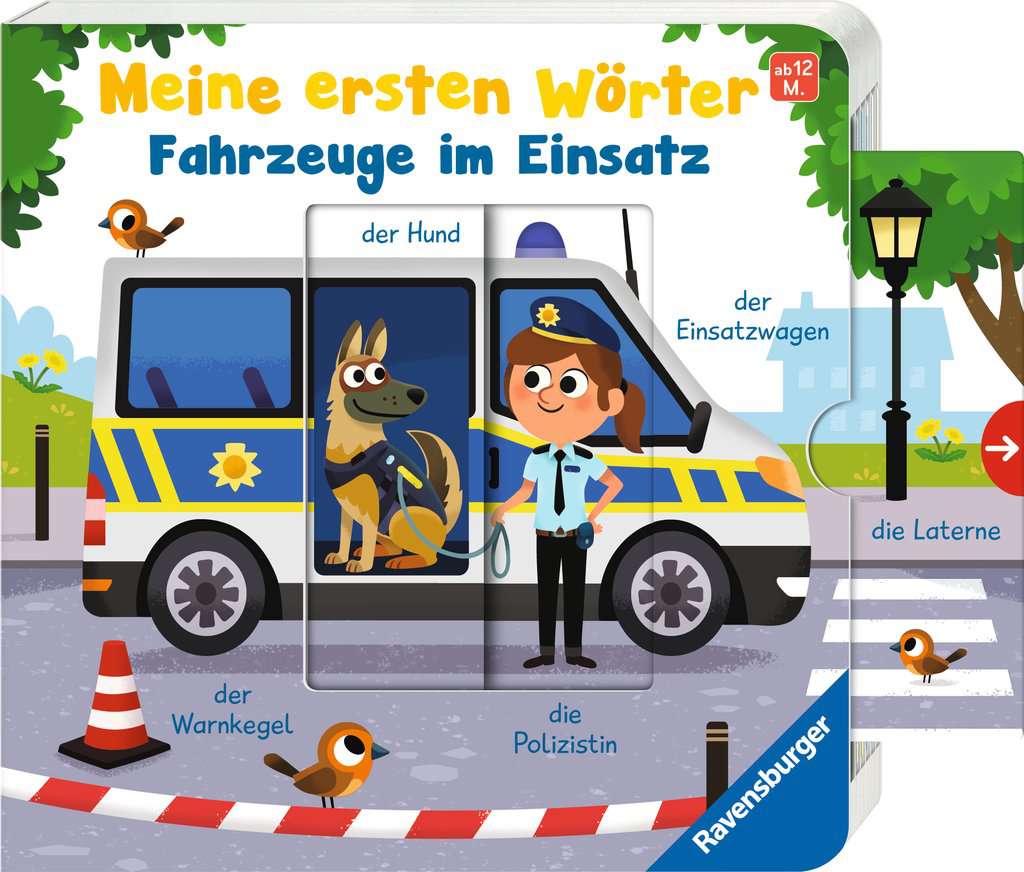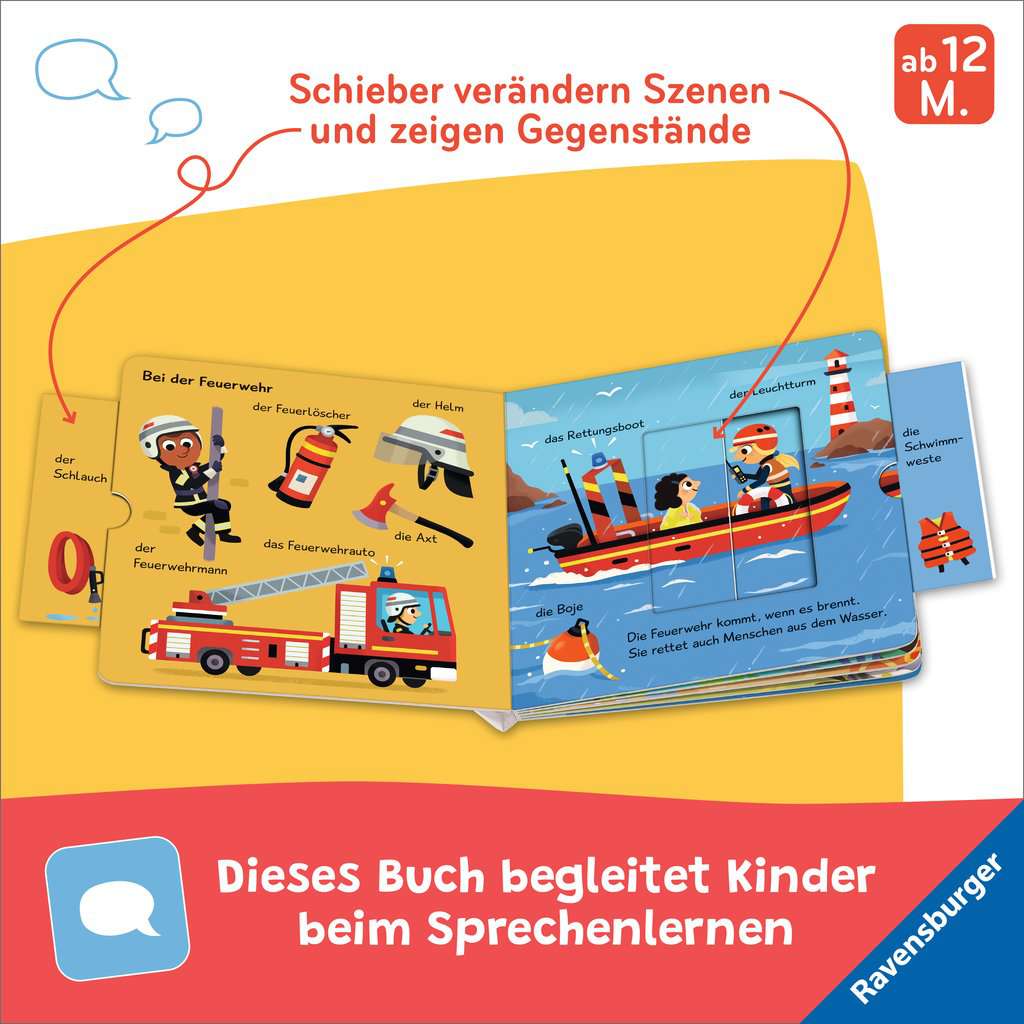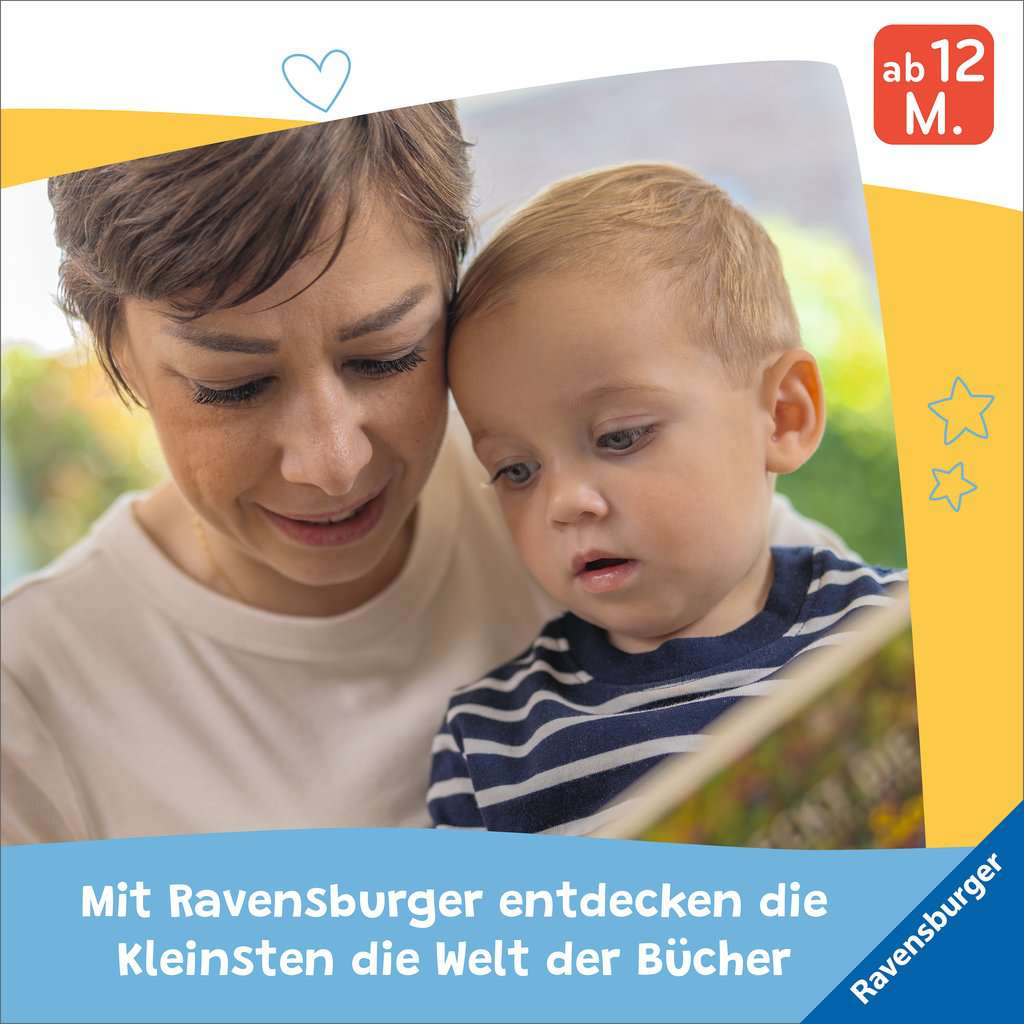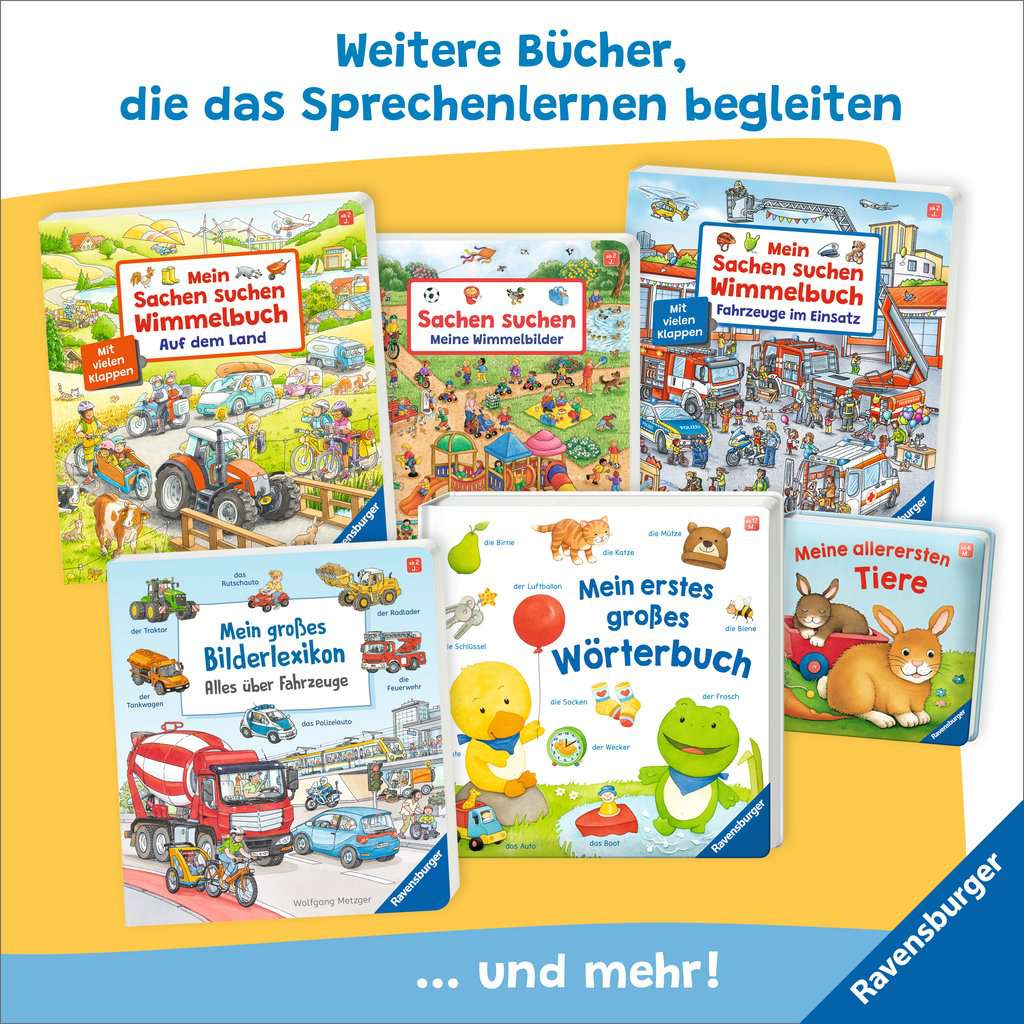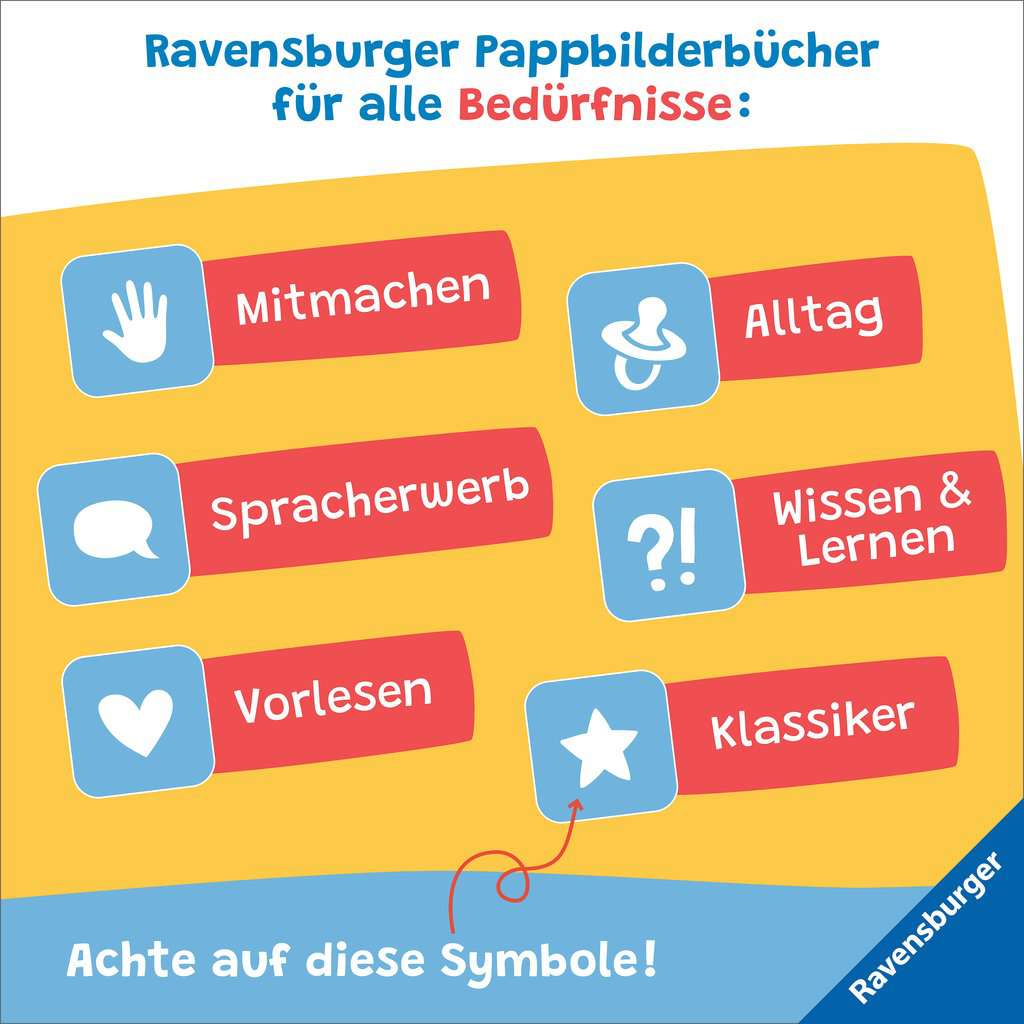 My First Words: Vehicles in Operation
Meine ersten Wörter: Fahrzeuge im Einsatz
View all books in the series
In this first dictionary, children learn to name fascinating specialised vehicles.


Dictionary for very young children around the trend topic "Emergency vehicles"

Sturdy sliders help discover first factual knowledge

Learning to talk with the help of exciting transitions

12 pp
12 months +
17 x 17 cm
EUR 10.99
December 2022
Board Book
978-3-473-41772-8
• With sliders.
Content
Police car, lifeboat, garbage truck and many others – this book teaches very young children the names of their favourite specialised vehicles. On each double page, children see both vehicles and people in action. The helicopter is heading to the mountains for a rescue operation, a dog is waiting in an emergency vehicle and the fire brigade is helping a woman out of the water. Thanks to sturdy and smooth sliders, children can change the scenes and discover the special capabilities of the emergency services.
About the Series
This series is a sturdy very first play book for young children. The sliding effects are easy to trigger, enabling even very young children to engage with the books by themselves, thus playfully expanding their vocabulary.​