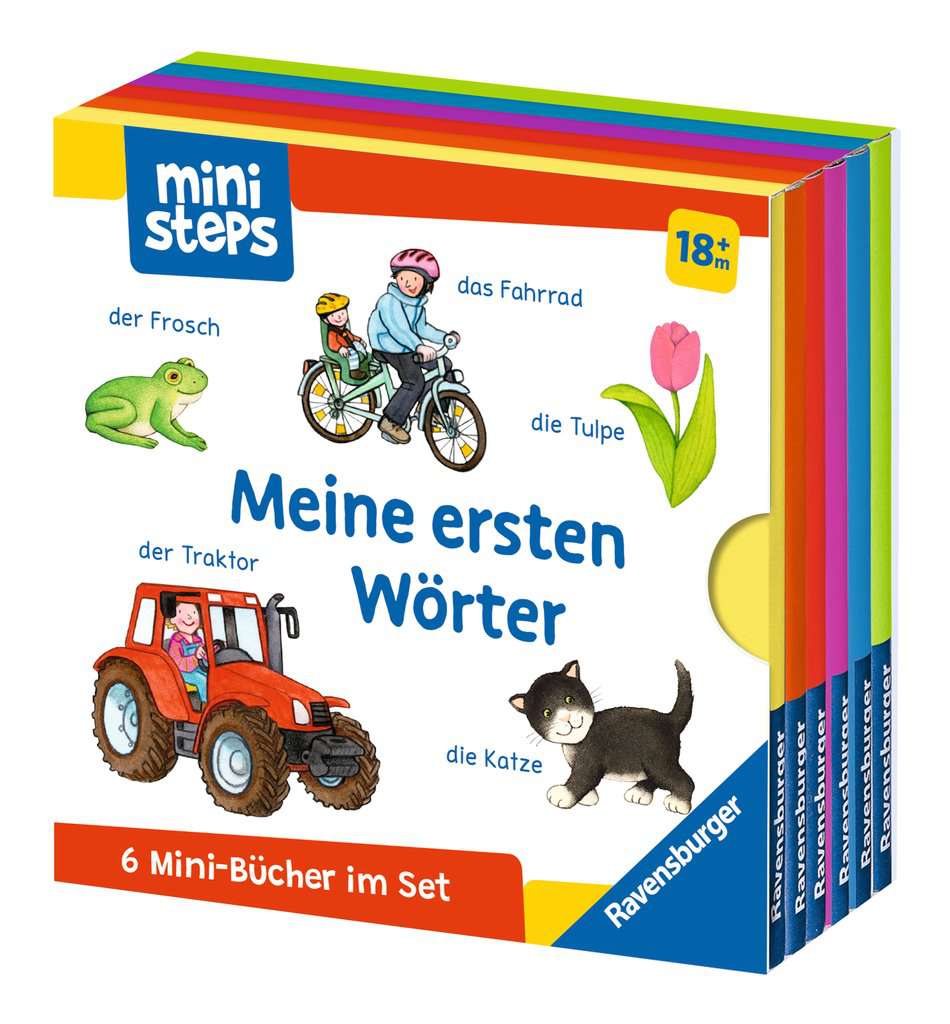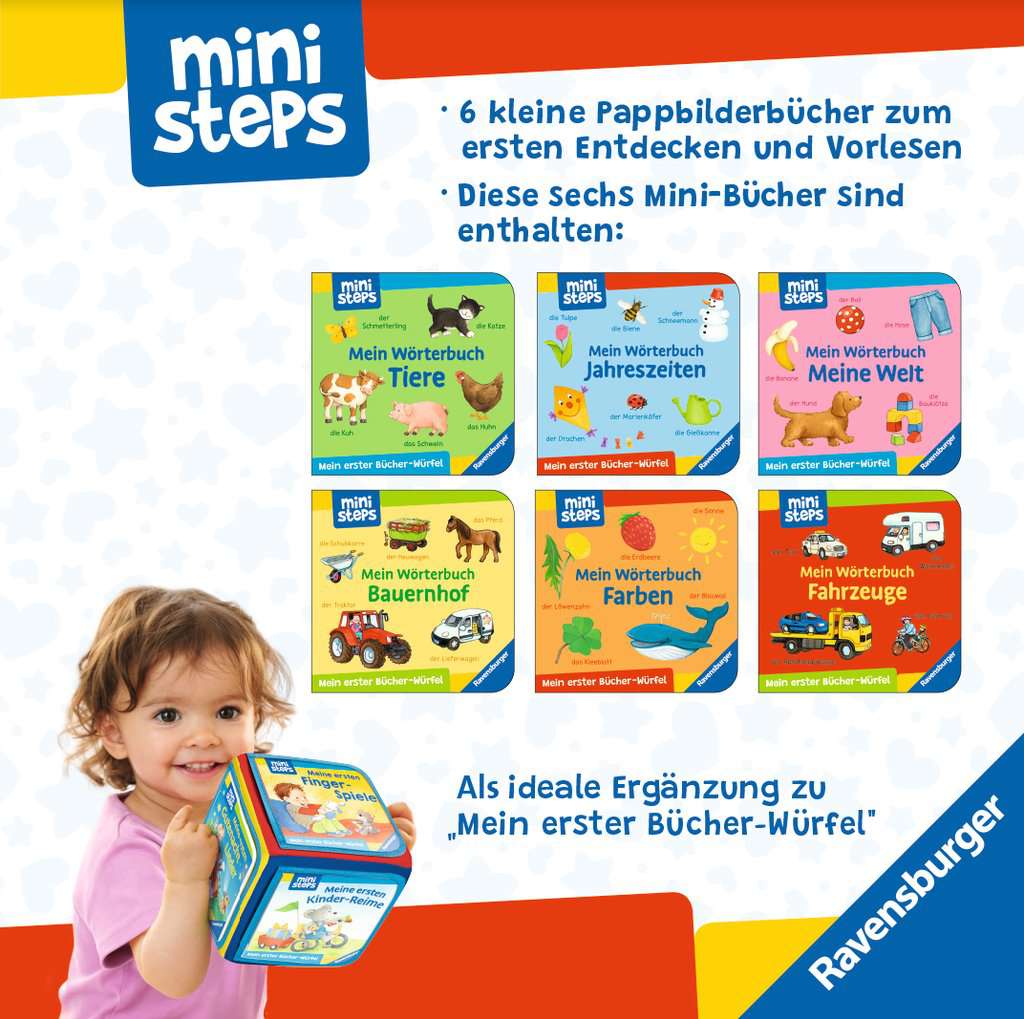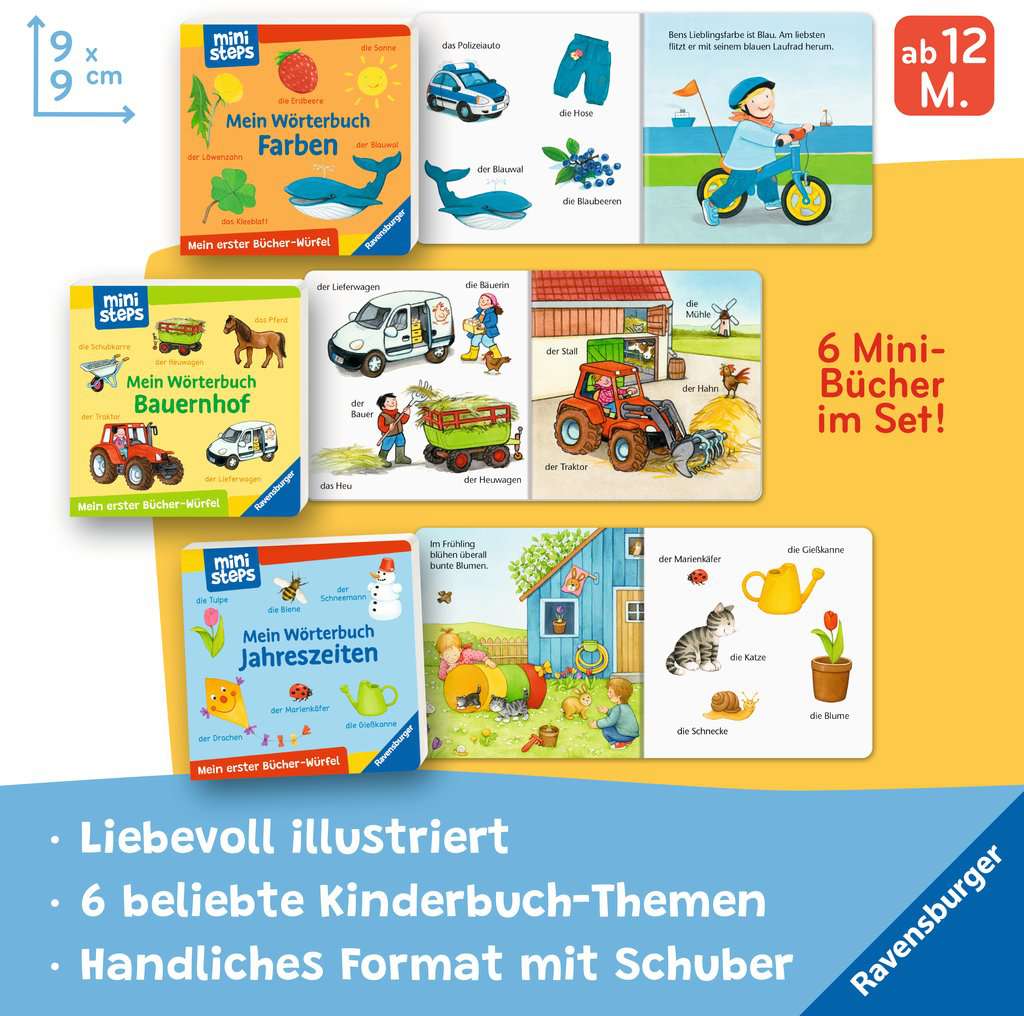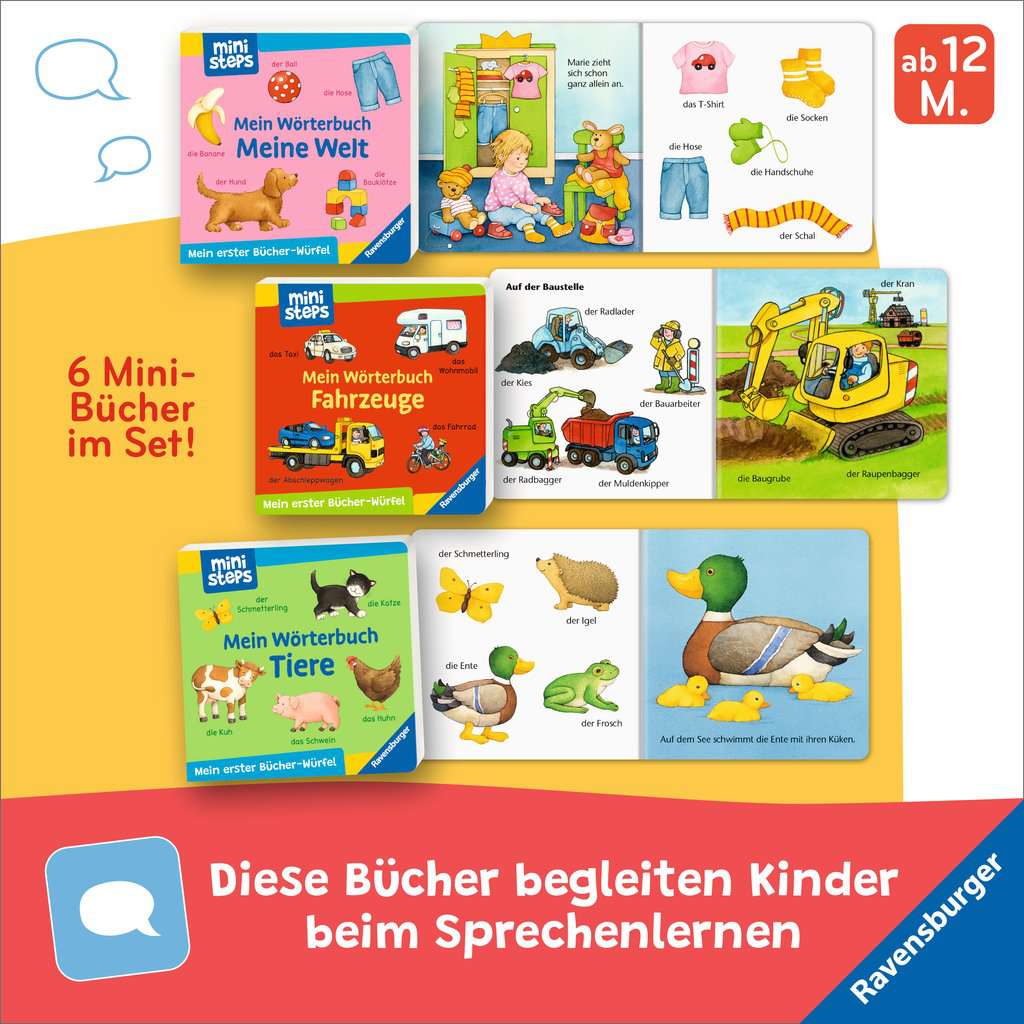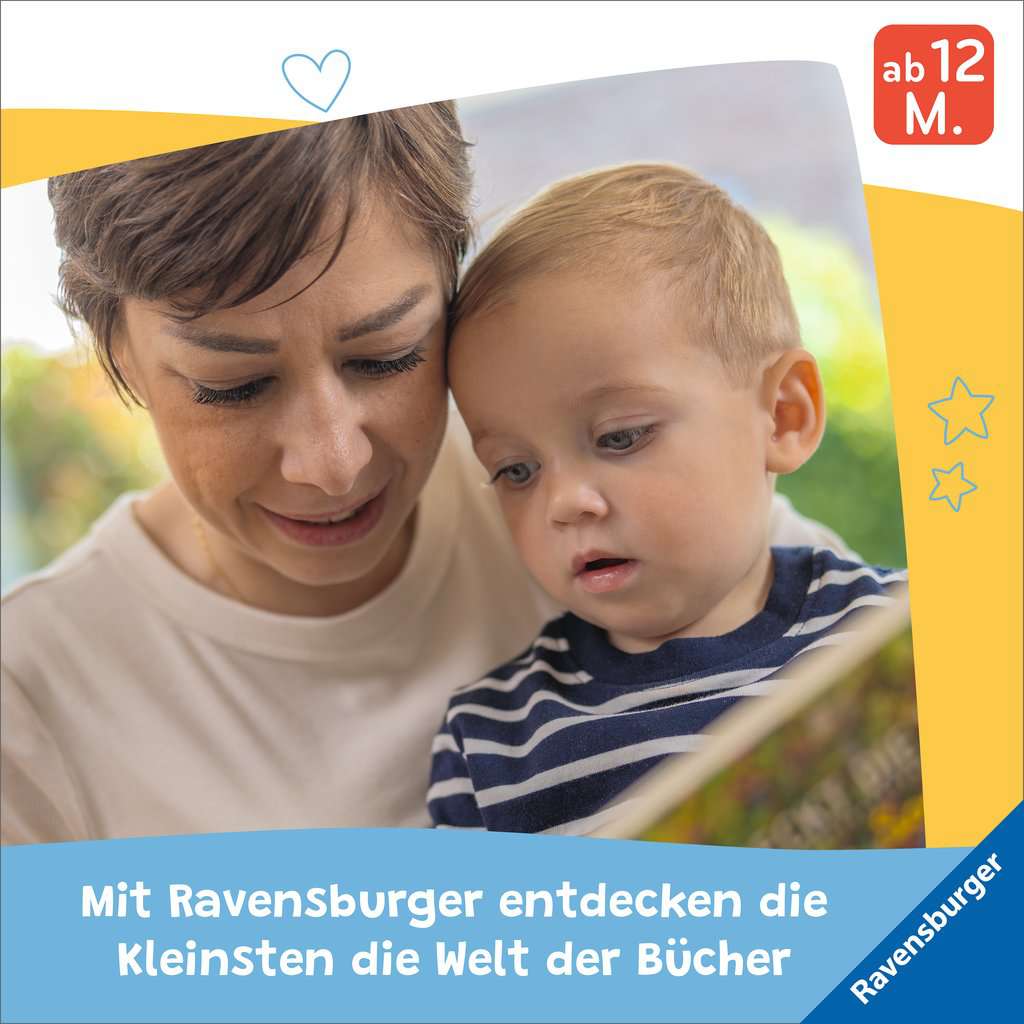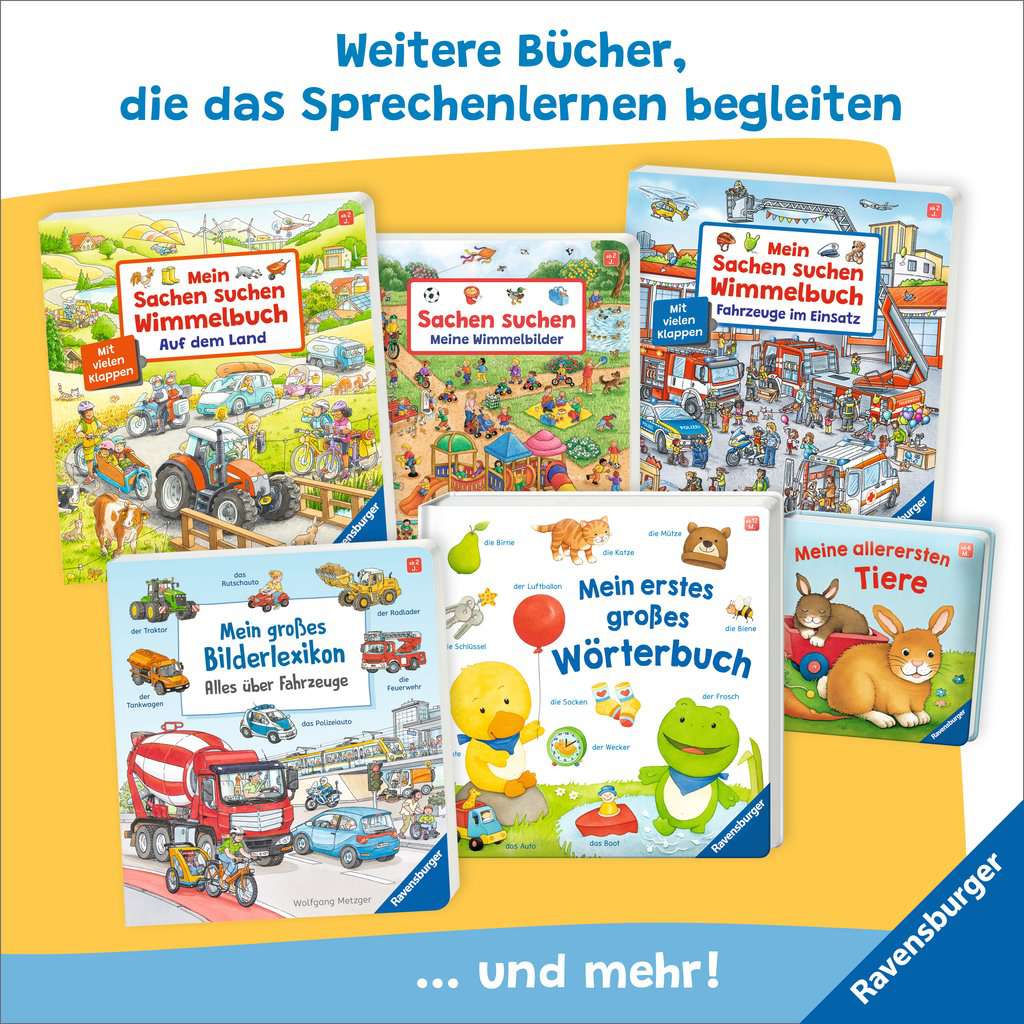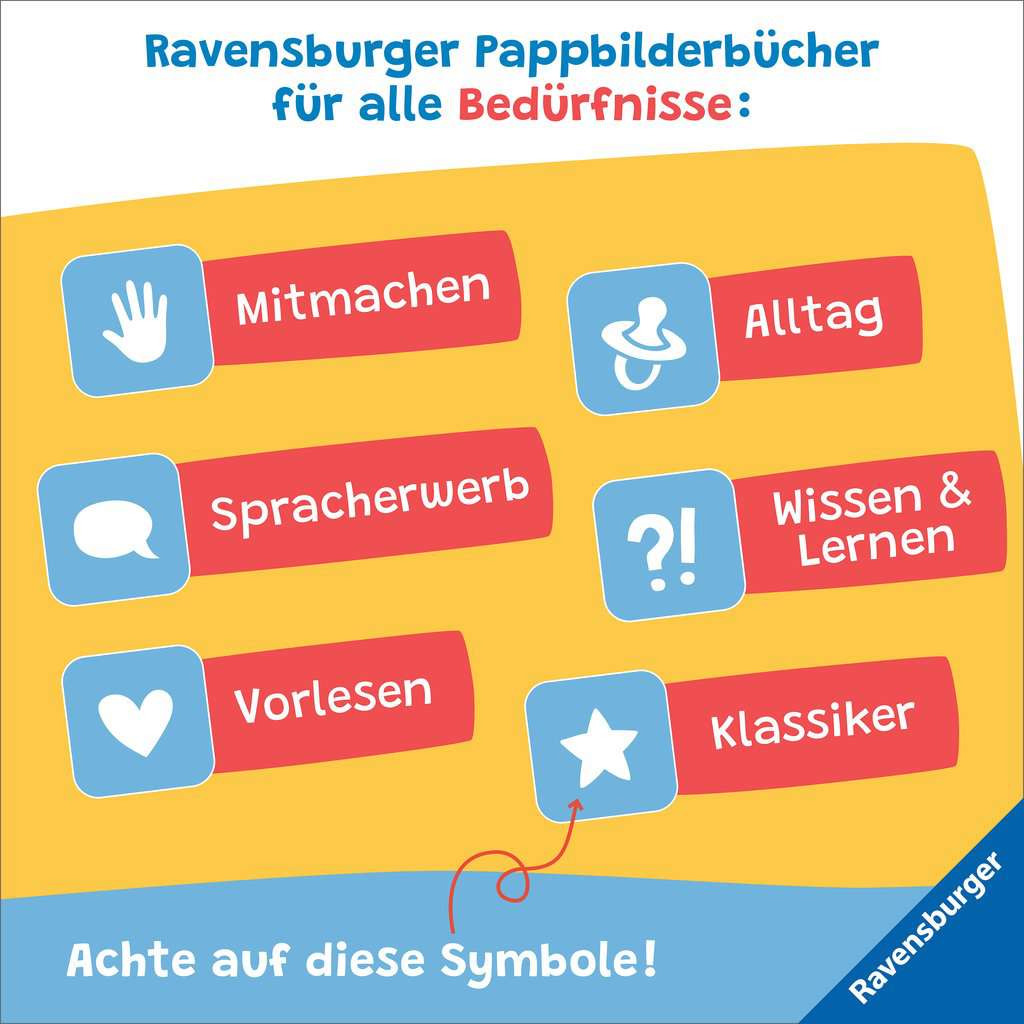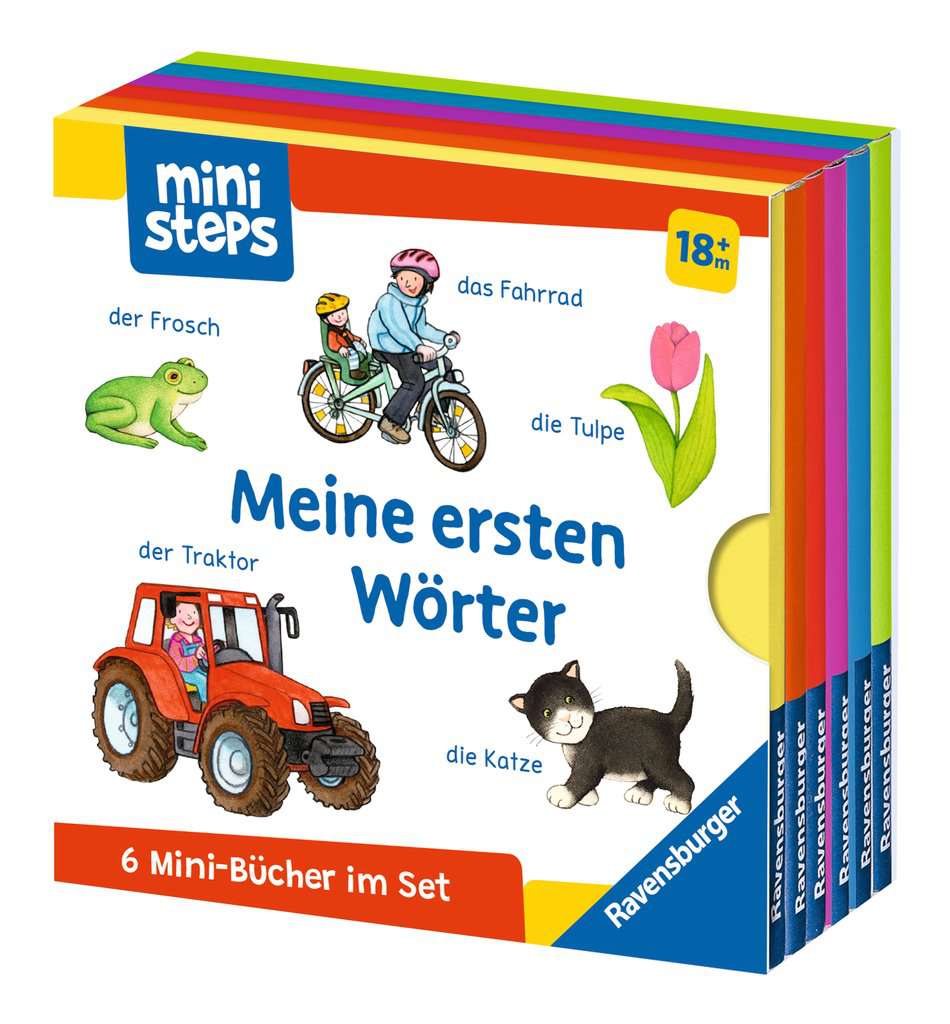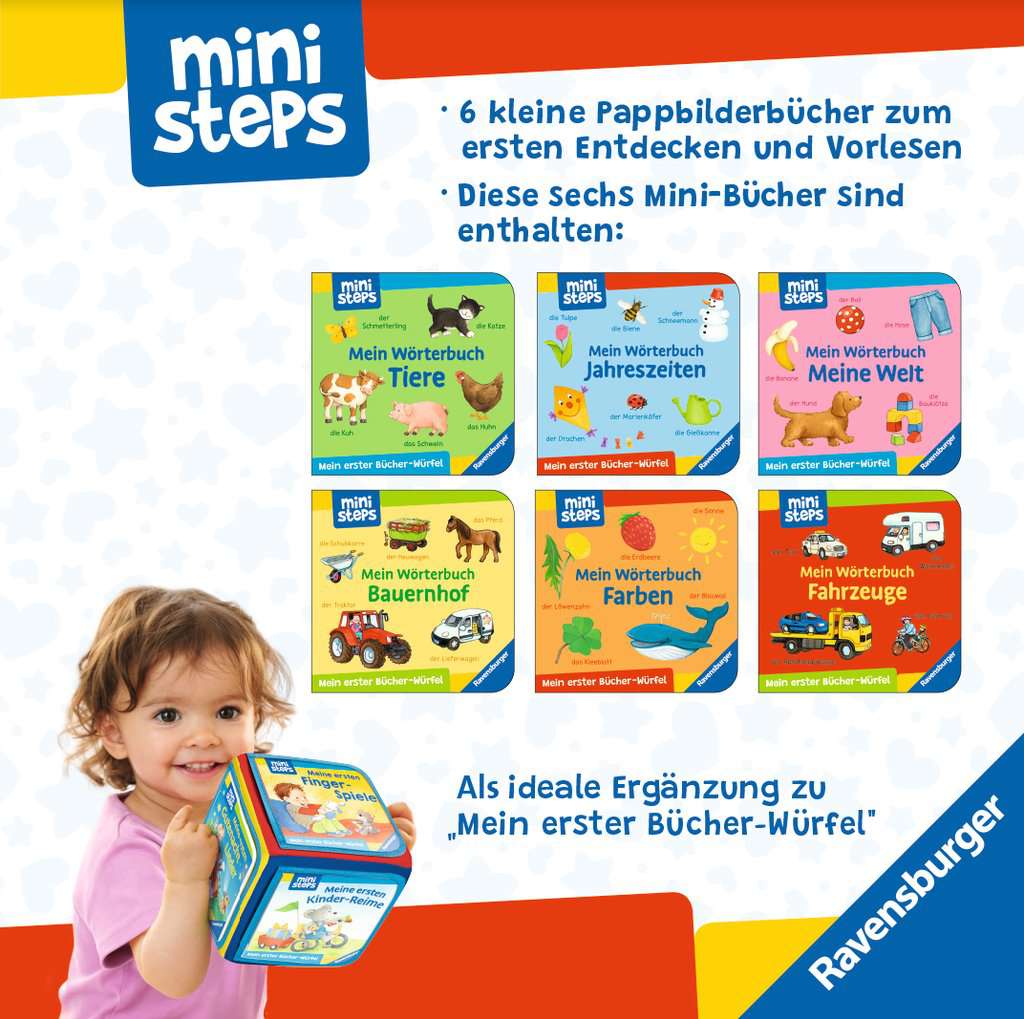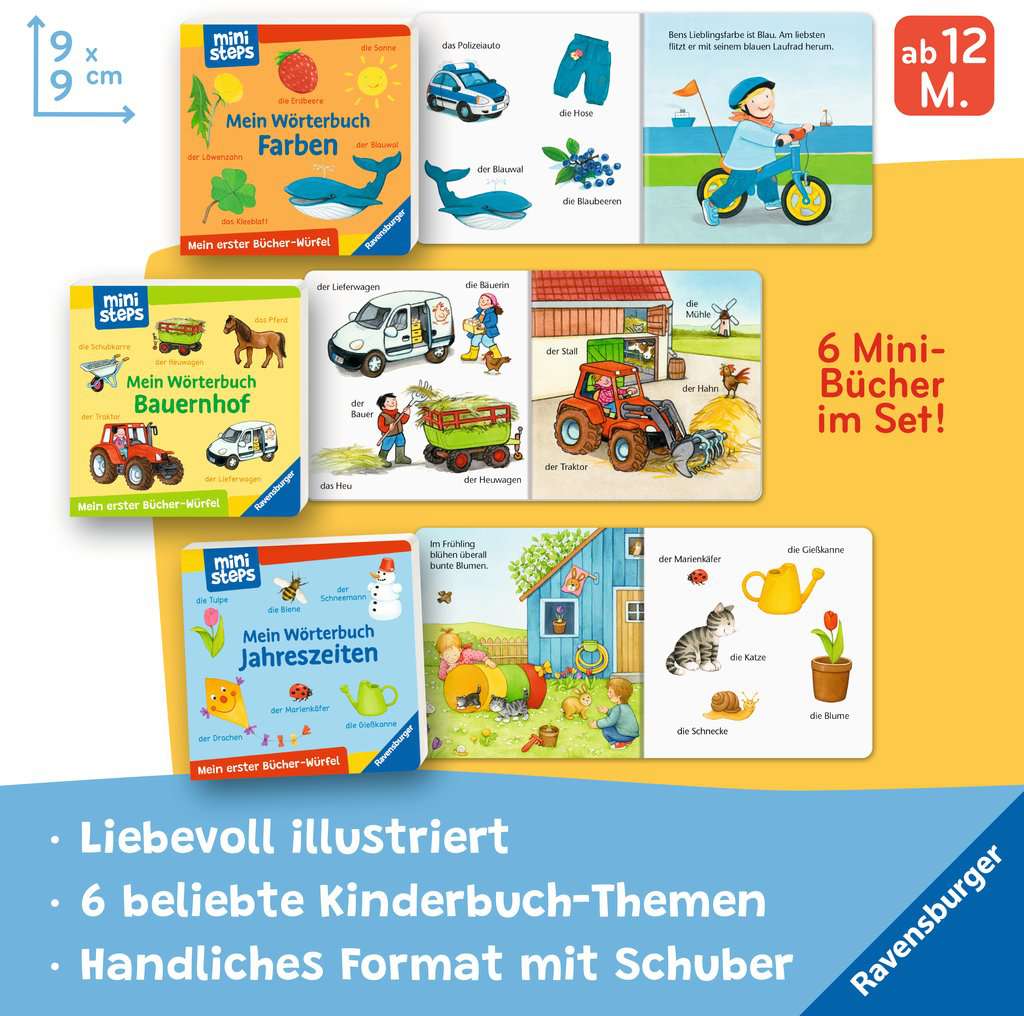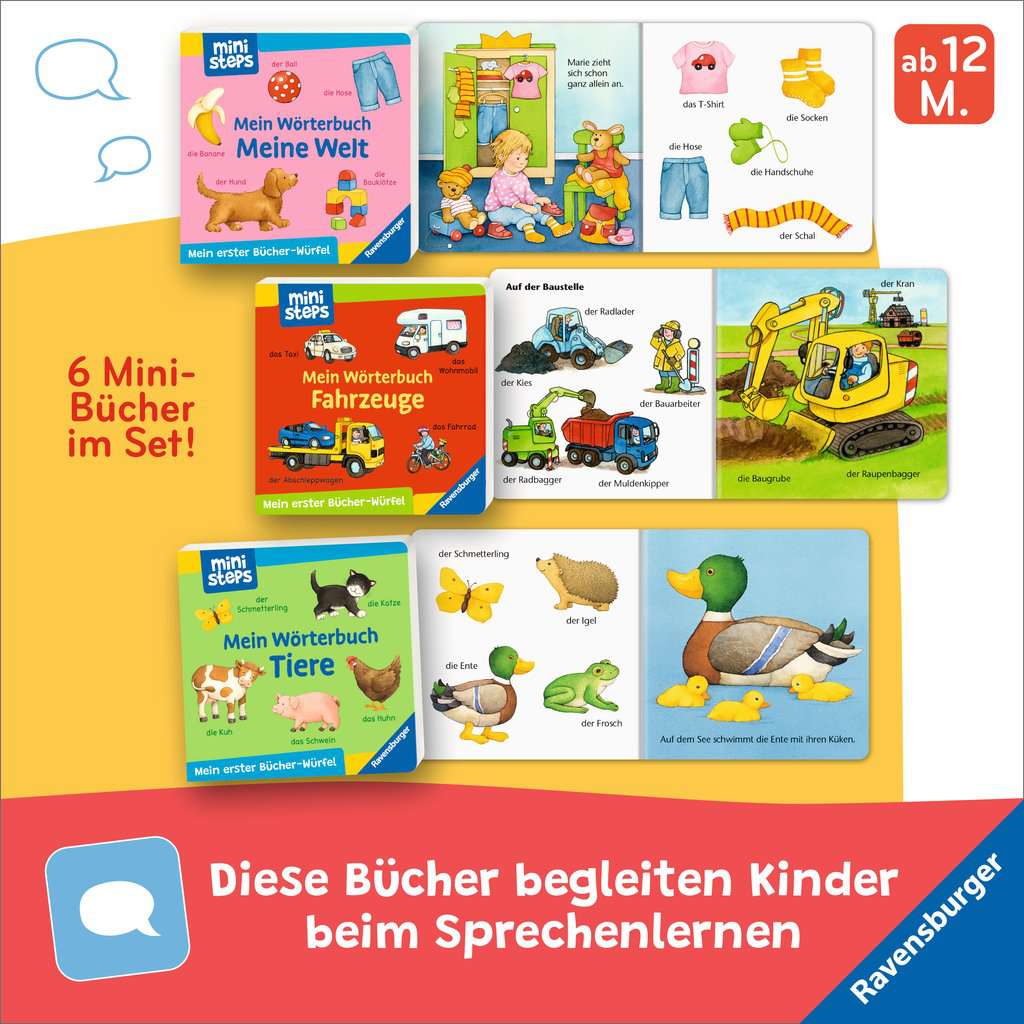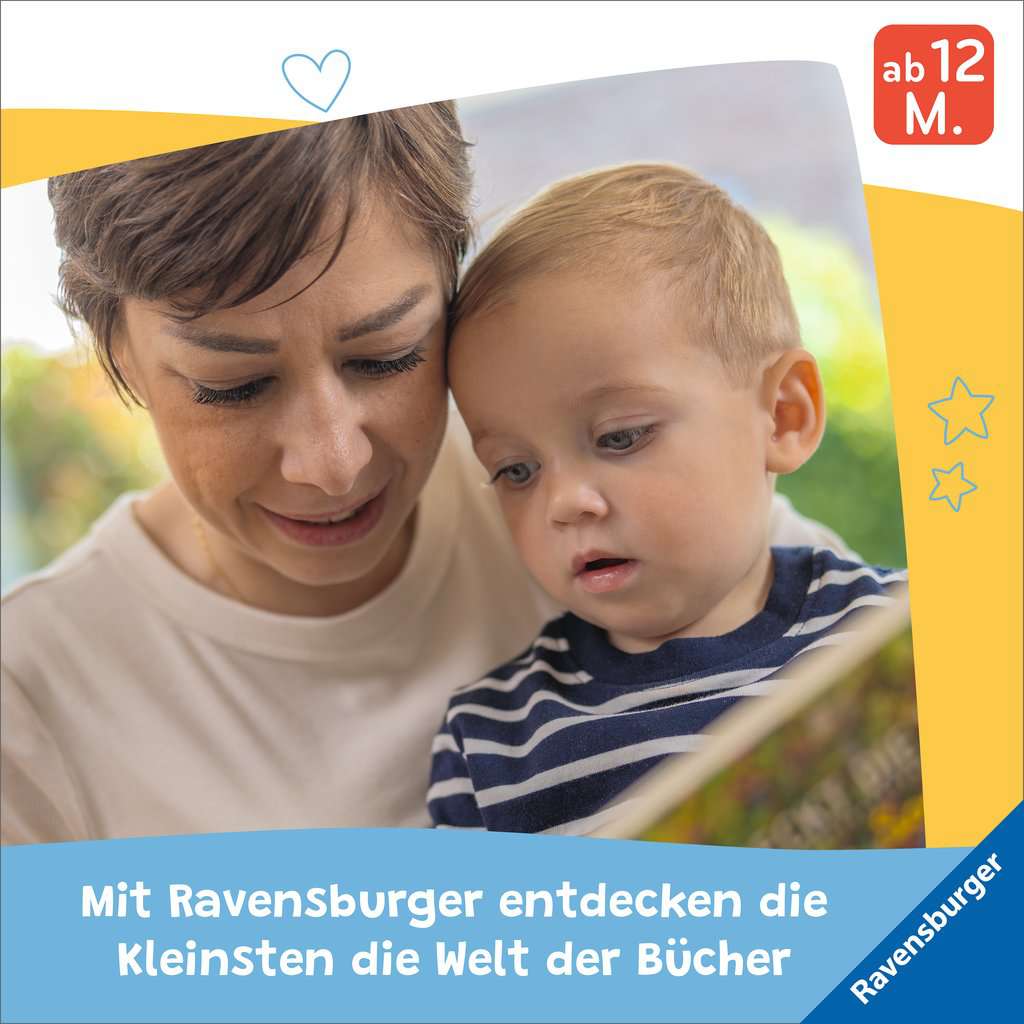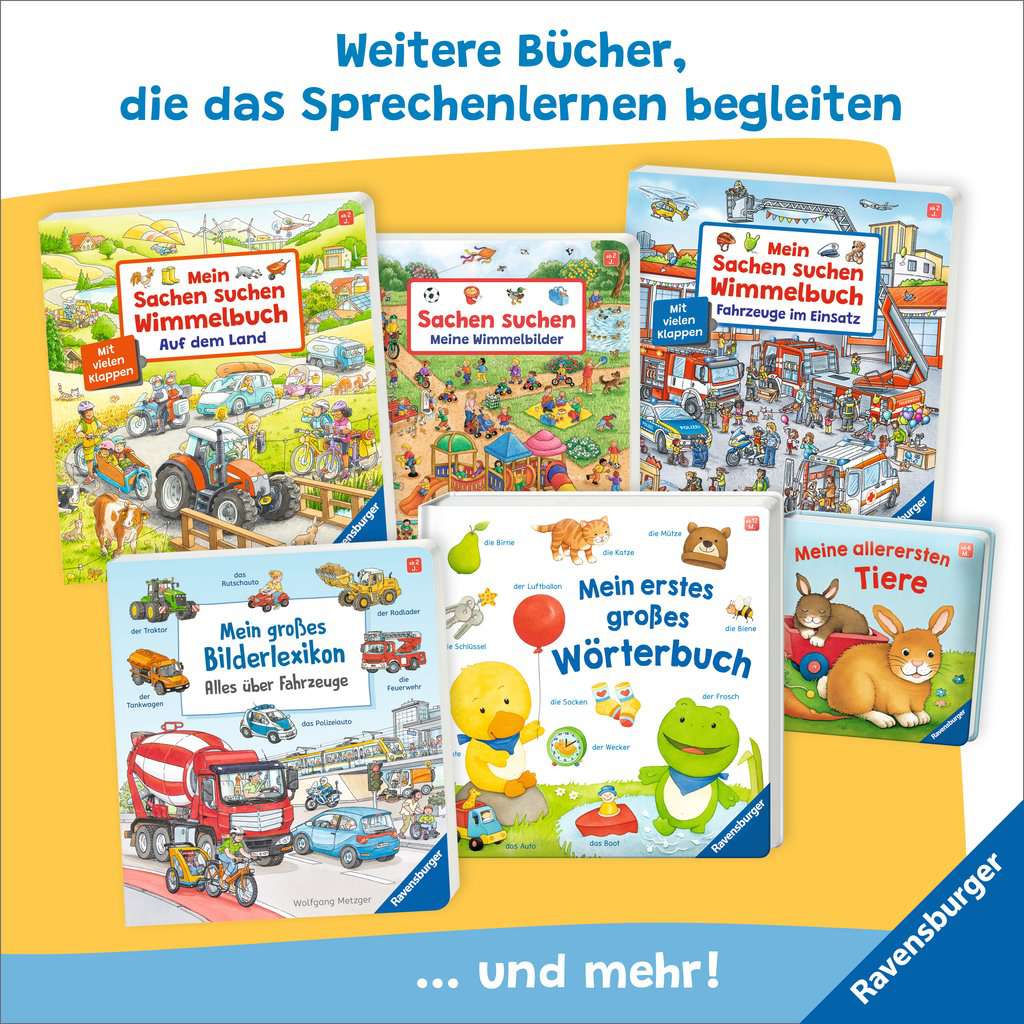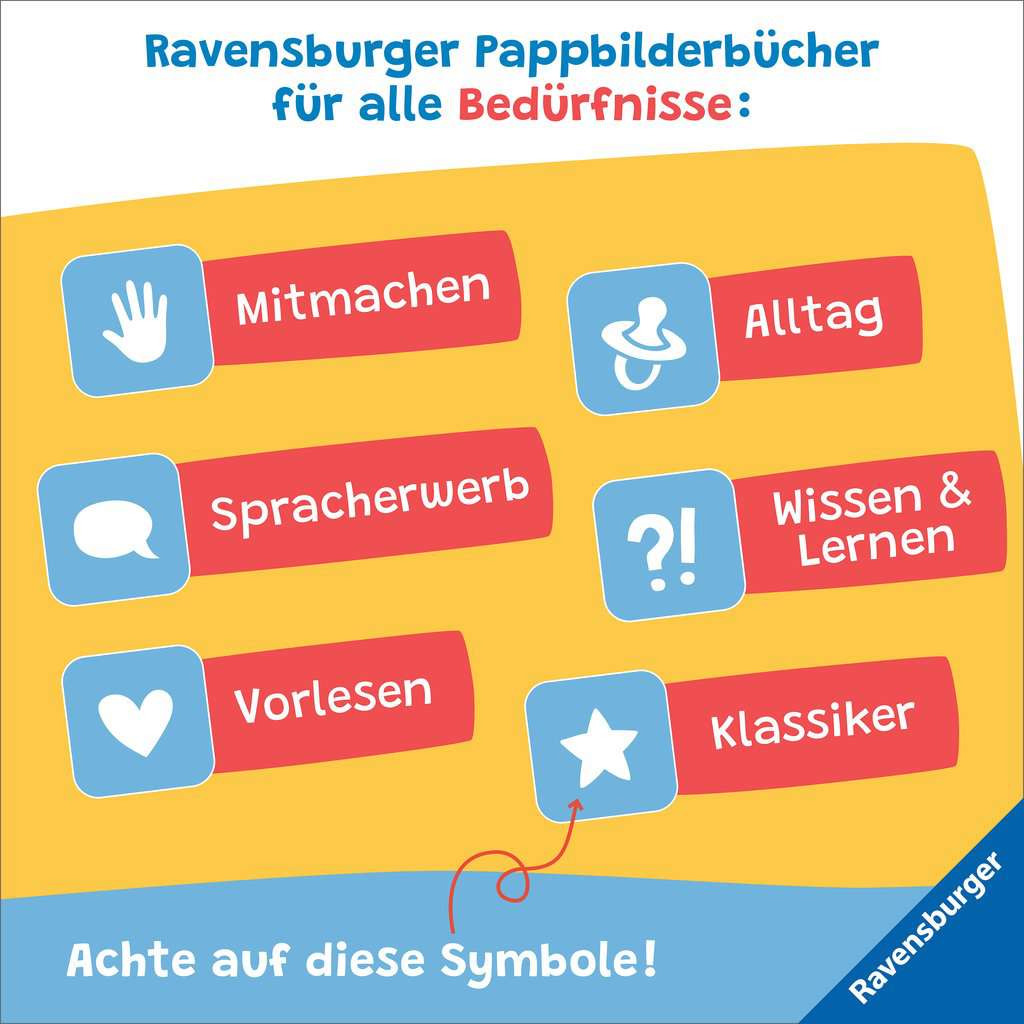 My First Words (set of books)
ministeps: Mein erster Bücher-Würfel: Meine ersten Wörter (Bücher-Set)
View all books in the series


6 small dictionaries covering diverse topics

handy format for children's small hands

10 pp
12 months +
9 x 9 cm
EUR 7.99
October 2019
Board Book
978-3-473-31771-4
• Multiple titles in a set.
Content
The "My First Words" set of books by ministeps contains six small, sturdy cardboard picture books for children ages 1 year and over.
Diverse topics for any occasion offer variety when looking at and exploring the images. The books' handy format allows even very young children to hold them in their hands easily and flick the pages themselves. The small books are also the perfect companion on the move as they easily fit into handbags, diaper bags or strollers, keeping the little ones busy and entertained anywhere.
The books contain the following topics: Farm, Vehicles, Animals, Colours, Seasons, My World.
A total of over 130 terms means children won't ever be bored.
The "My First Words" set of books playfully expands children's vocabulary and supports their language acquisition. Age-appropriate images additionally train perception and the ability to focus.
About the Series
ministeps are made especially for very young children gaining their first experiences with books and toys. The products in the ministeps® program are uniquely designed to correspond to the physical, mental and emotional abilities of babies and very young children, ranging in age from infants to 36 months.
The Illustrator
Monika Neubacher-Fesser was born in 1959. After studying graphic and design in Kassel she worked for an advertising agency in Hannover. Since the birth of her first child in 1988 she has been working as a free lance illustrator. She also writes books on the subjects of silk painting and hobby and crafts. Monika Neubacher-Fesser lives with her husband and two children in Hannover.
Martina Kohl studied Visual Communication in Berlin, Germany, and has been an illustrator of children's books for many years. She is happy when children recognize their own everyday lives in her illustrations, especially when her work sparks their imagination.