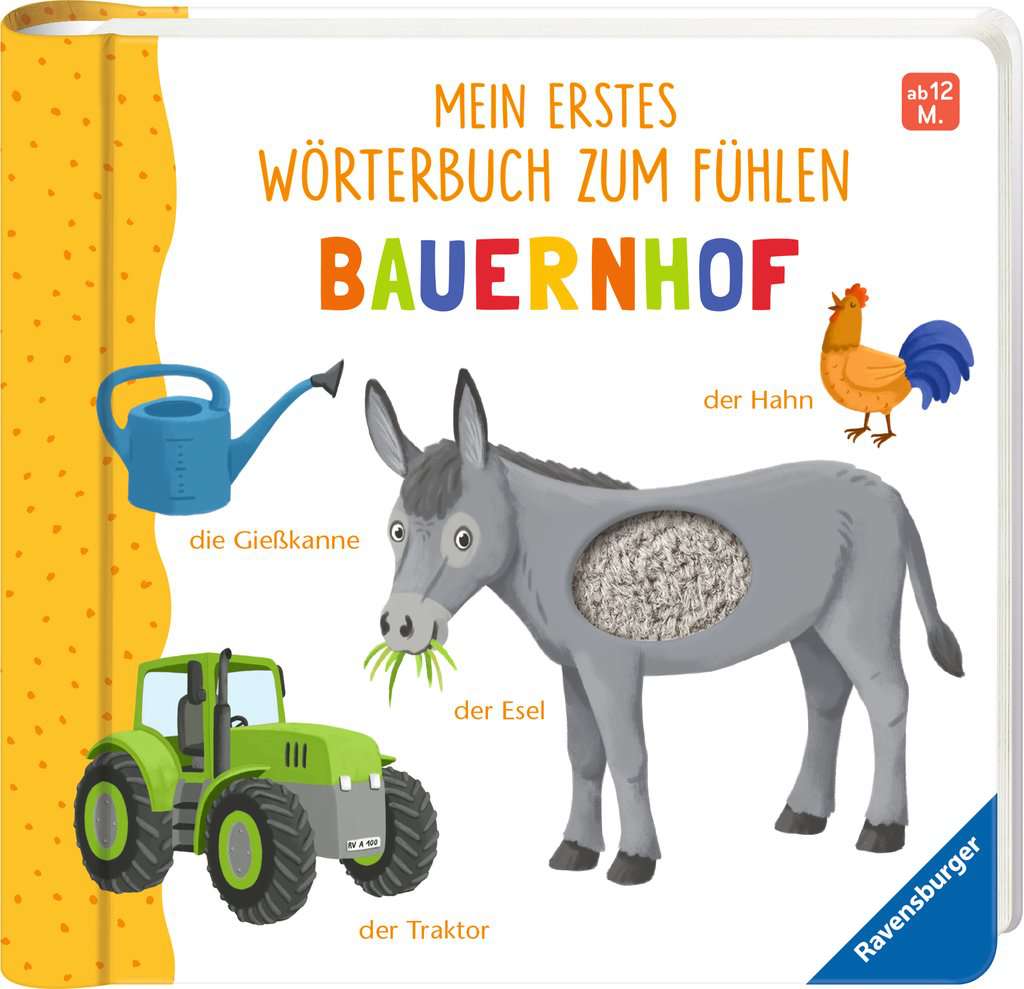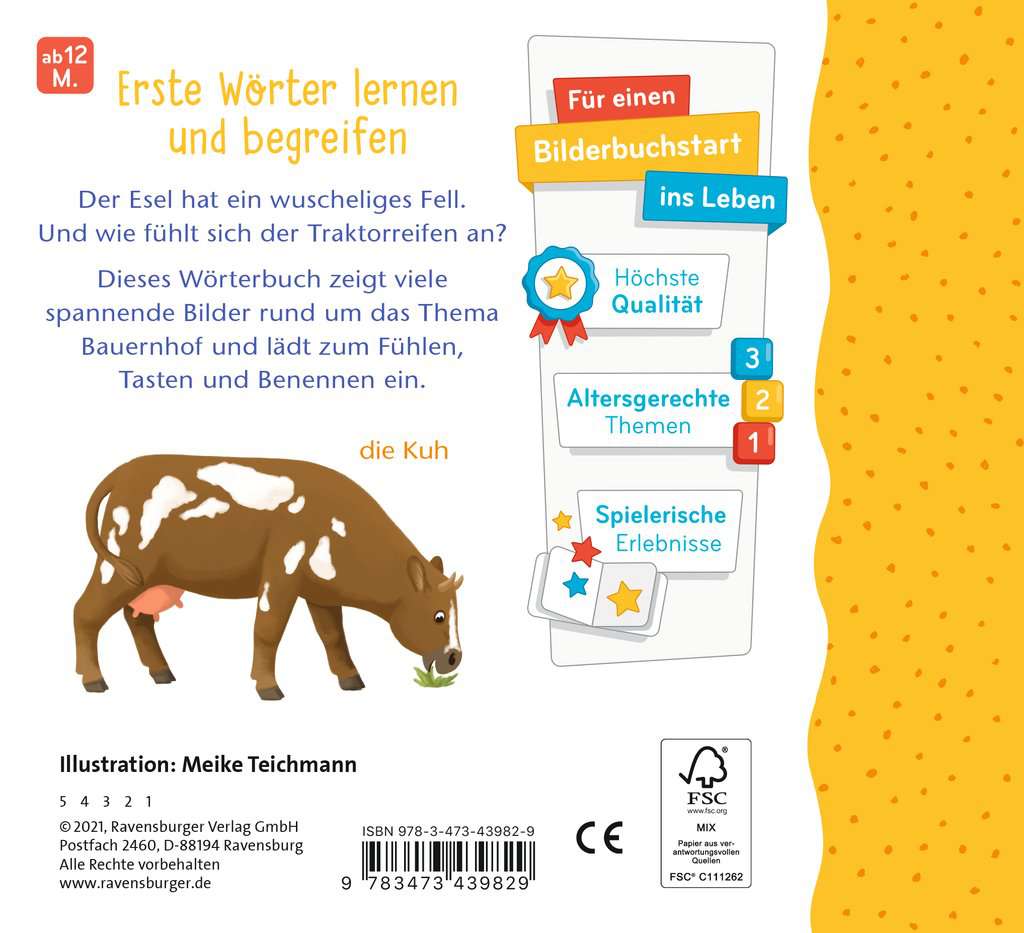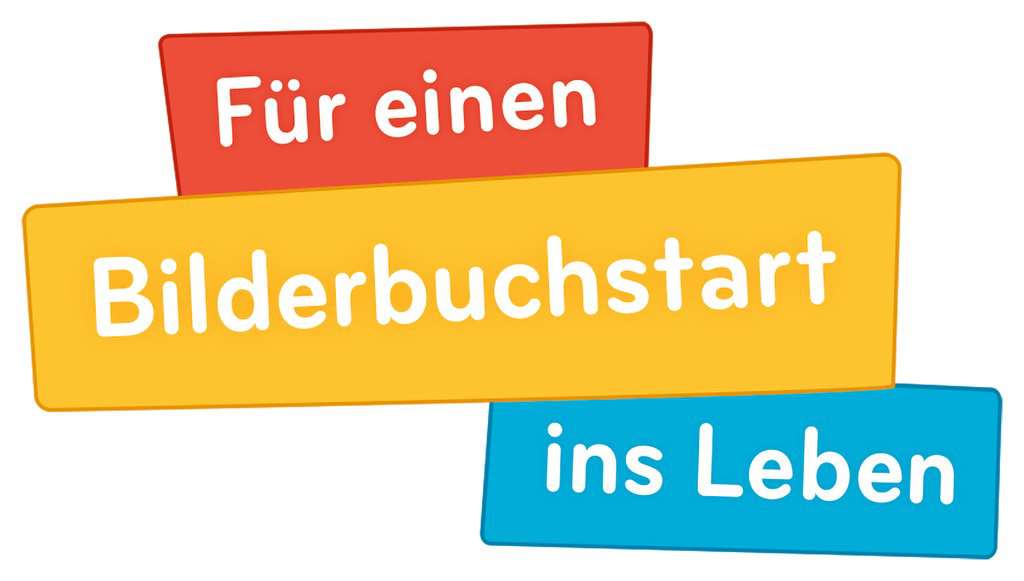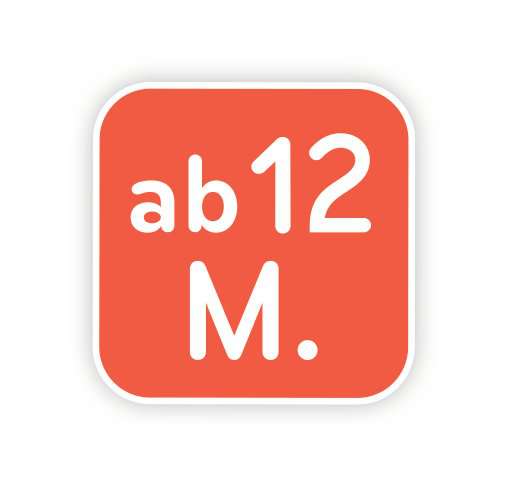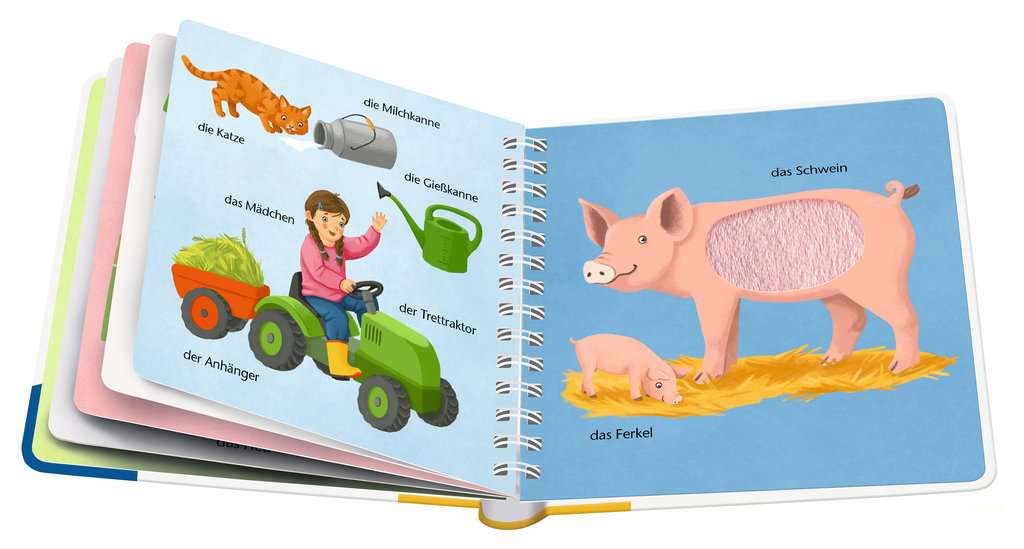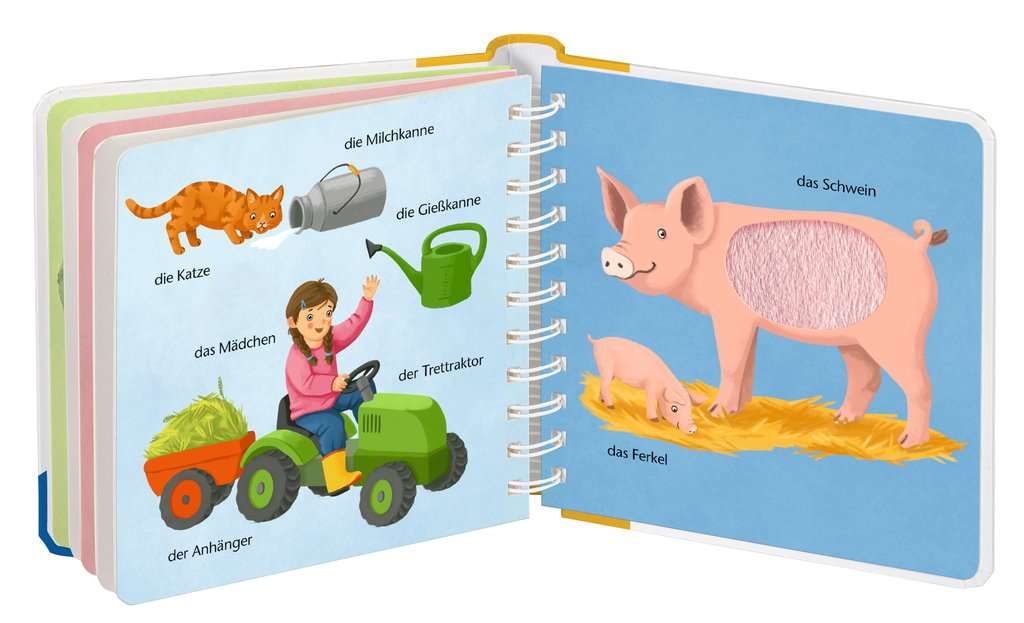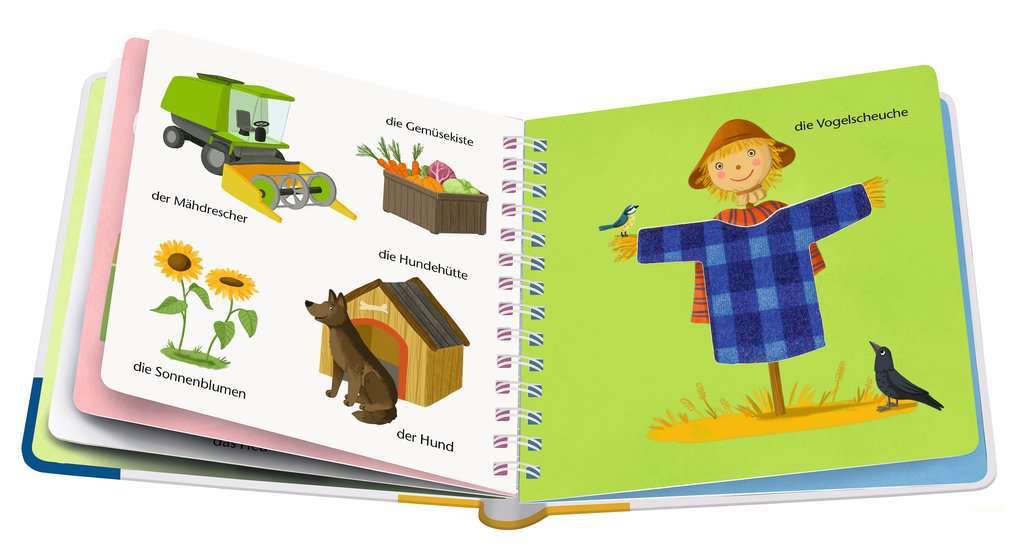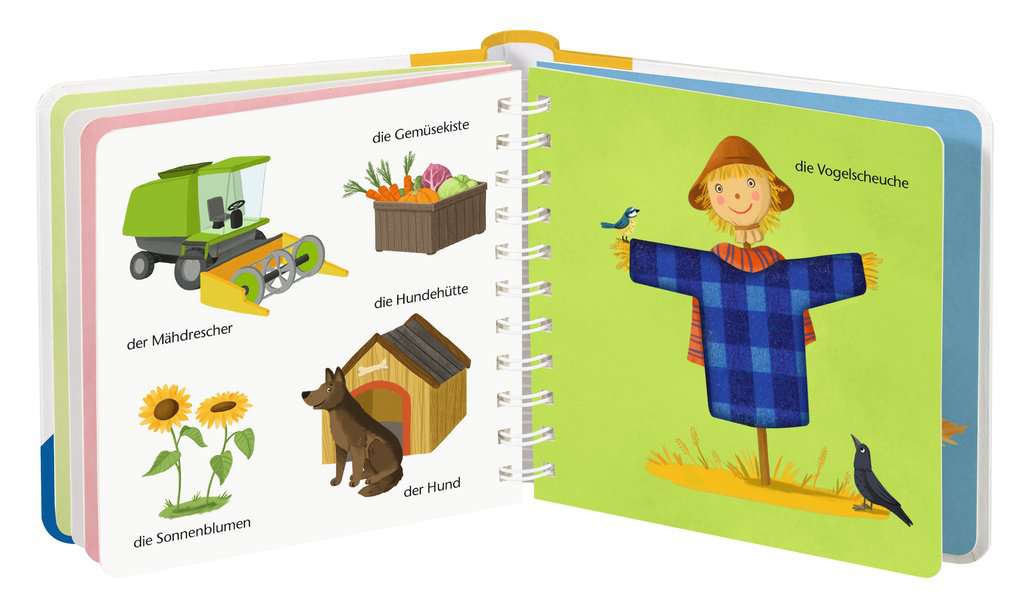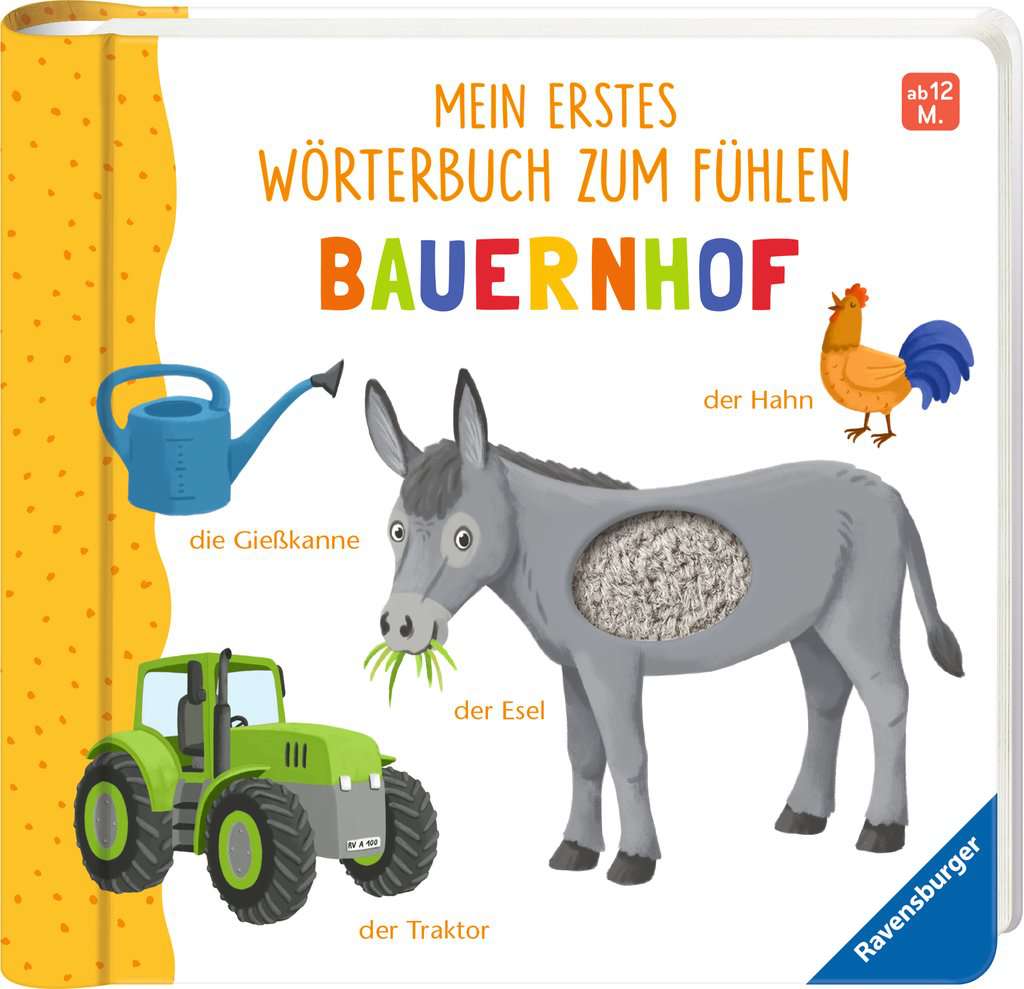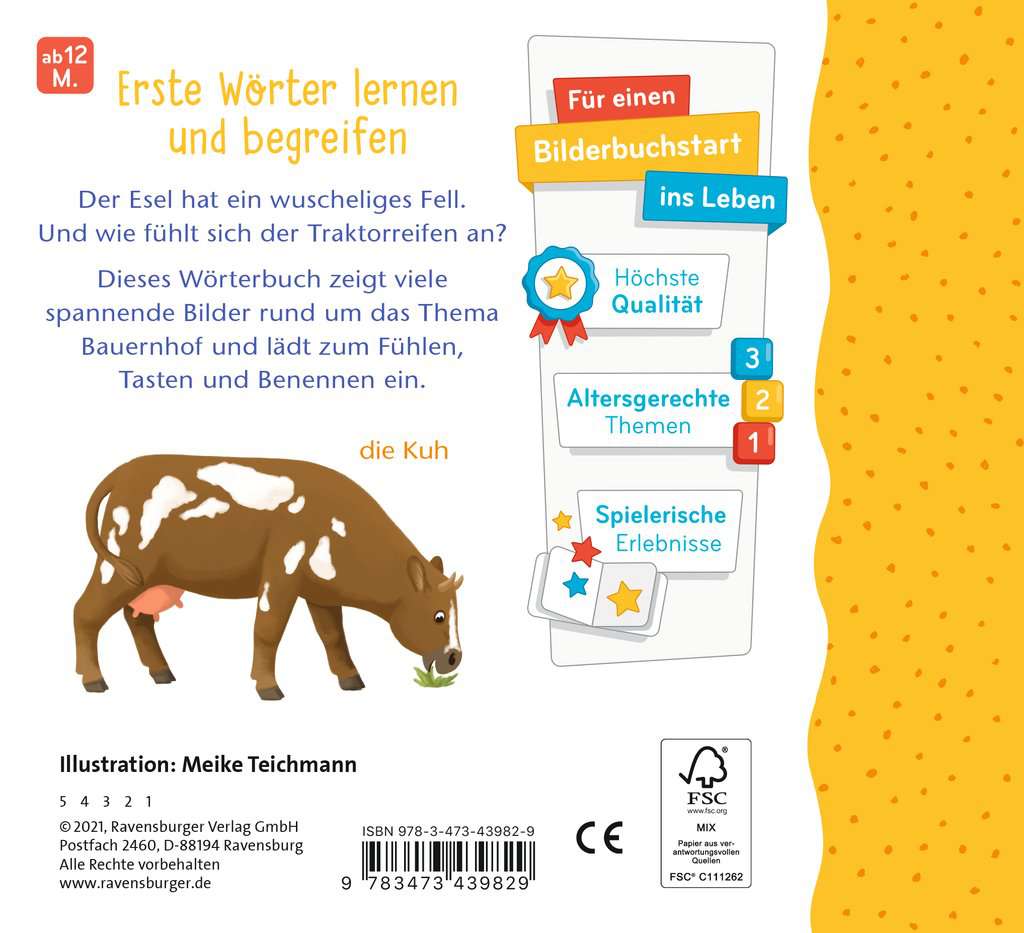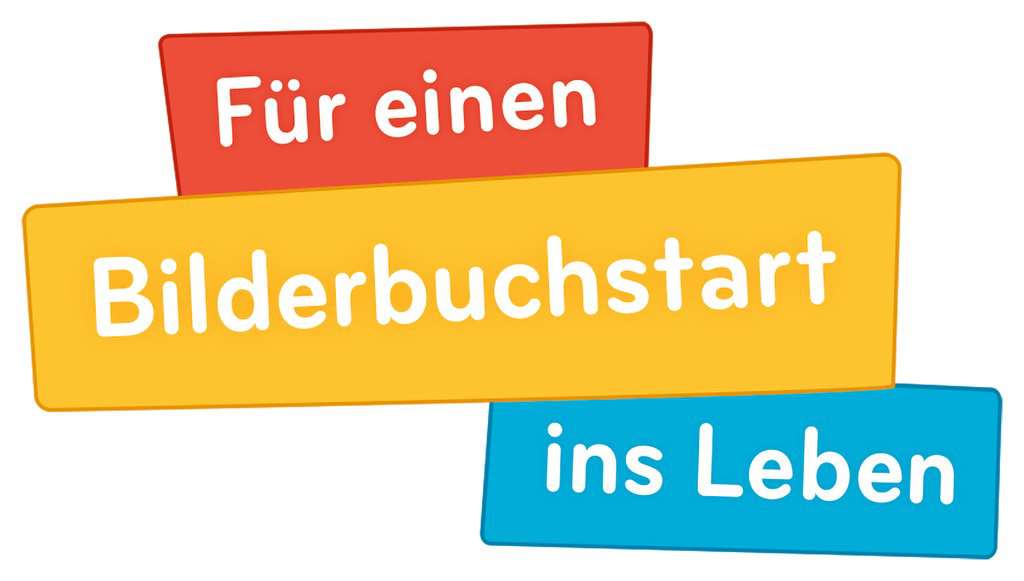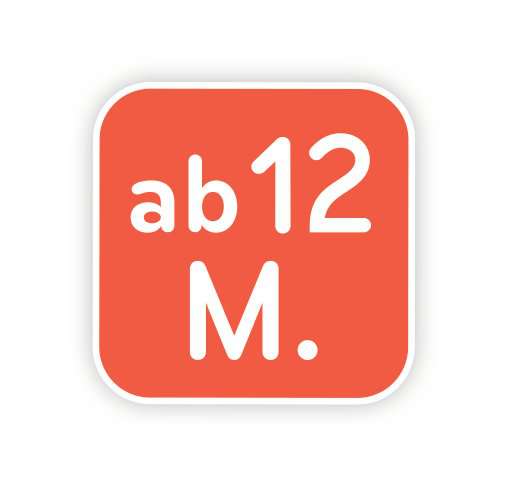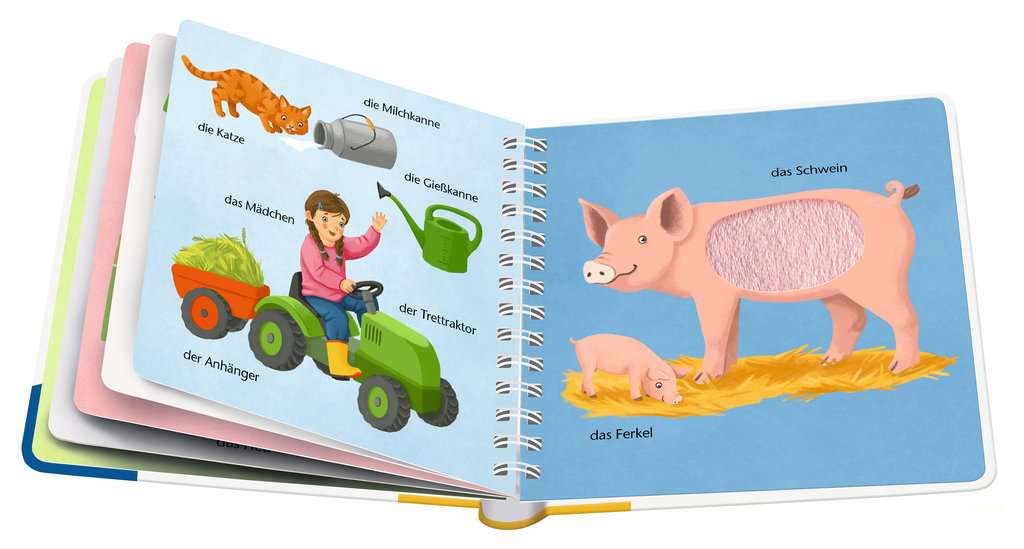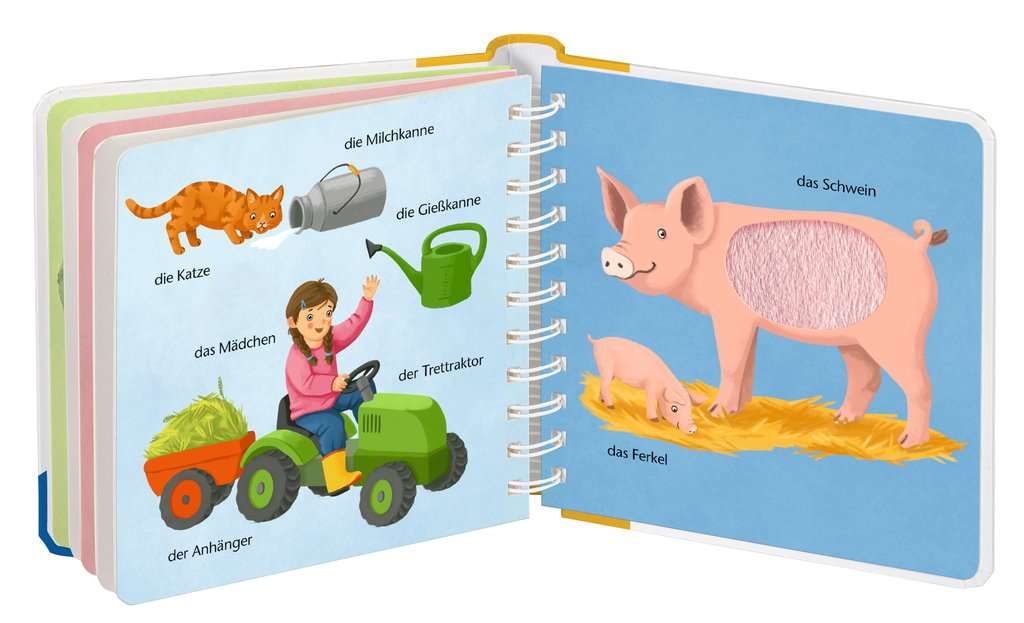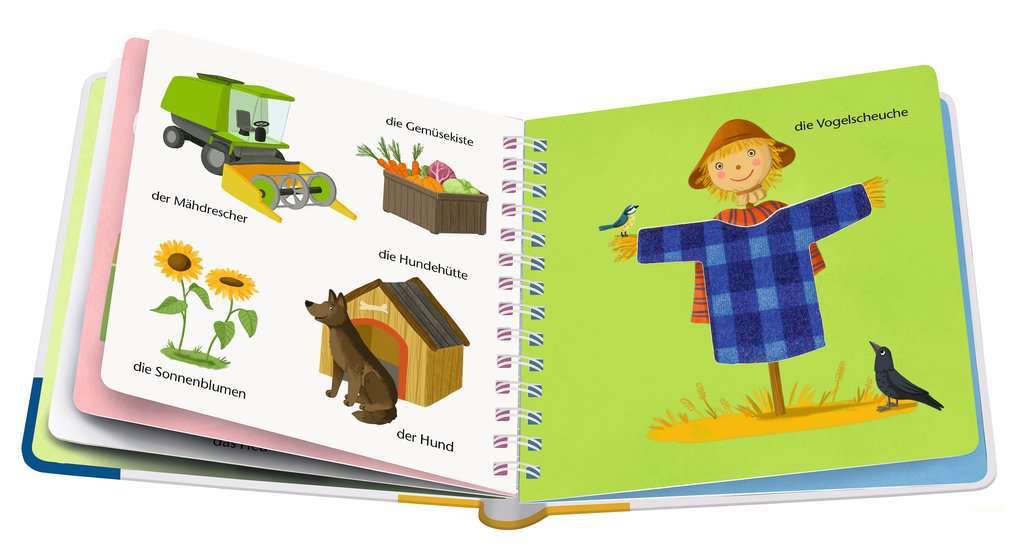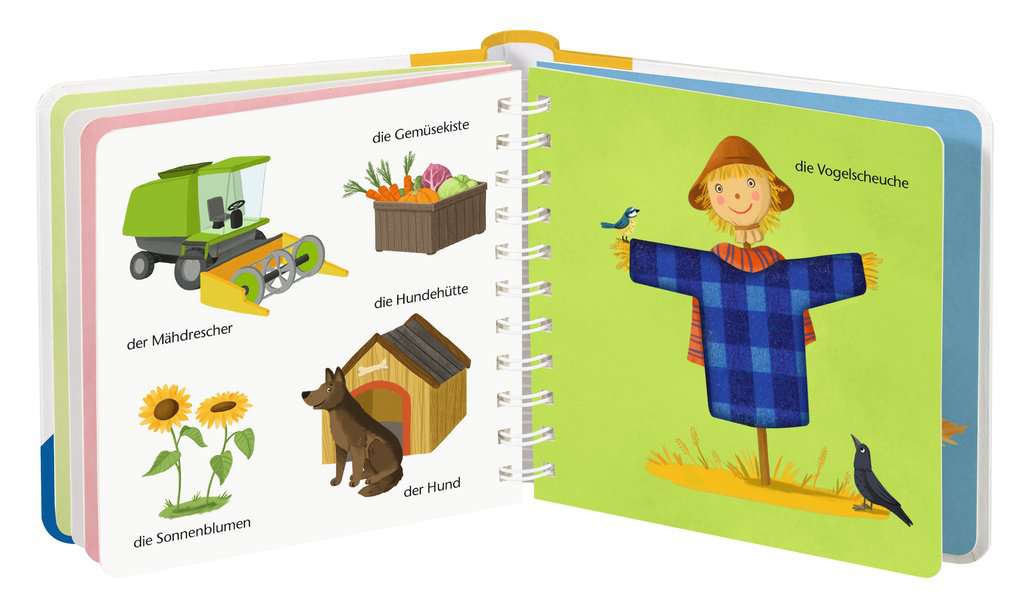 10 pp
12 months +
16,5 x 15,7 cm
EUR 11.99
November 2020
Wire-O
978-3-473-43982-9
• With sensing parts.
Content
Each of the five double pages features an enticing tactile element that inspires children to touch and feel: the cat bed is rough, the tractor tyres are wavy and the scarecrow's shirt is soft. The book contains and clearly names these and many other objects on the farm, making it lots of fun for your child to learn to recognise and name animals, vehicles and other objects. The compact format is ideal for children's small hands. Due to the spiral binding, the pages are very easy to turn and lie flat on the table or on the floor.
About the Series
The inviting scenes filling five two-page spreads invite young children to look closely, and to recognize and name familiar objects. The right-hand pages feature a full-page scene that incorporates an enticing tactile element. With its spiral binding and practical format, even very young children can hold on to and turn the pages of this book all by themselves.
The Illustrator
Meike Teichmann is fervently devoted to glitter and her debut with Ravensburger Publishing in spring 2019 has been in the planning for a long time. Just a short time ago, the young illustrator couldn't have dreamed that a unicorn would gallop through these plans… Meike Teichmann was born in Hamburg in 1980 and has two degrees in Illustration.