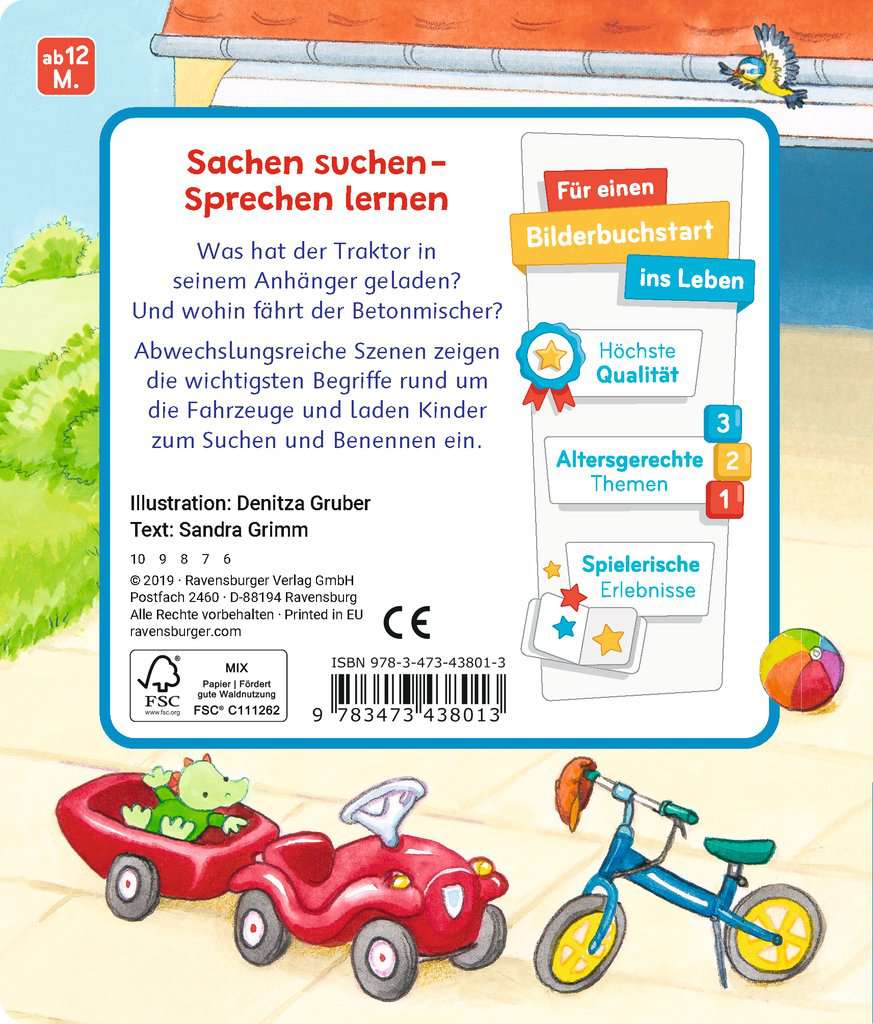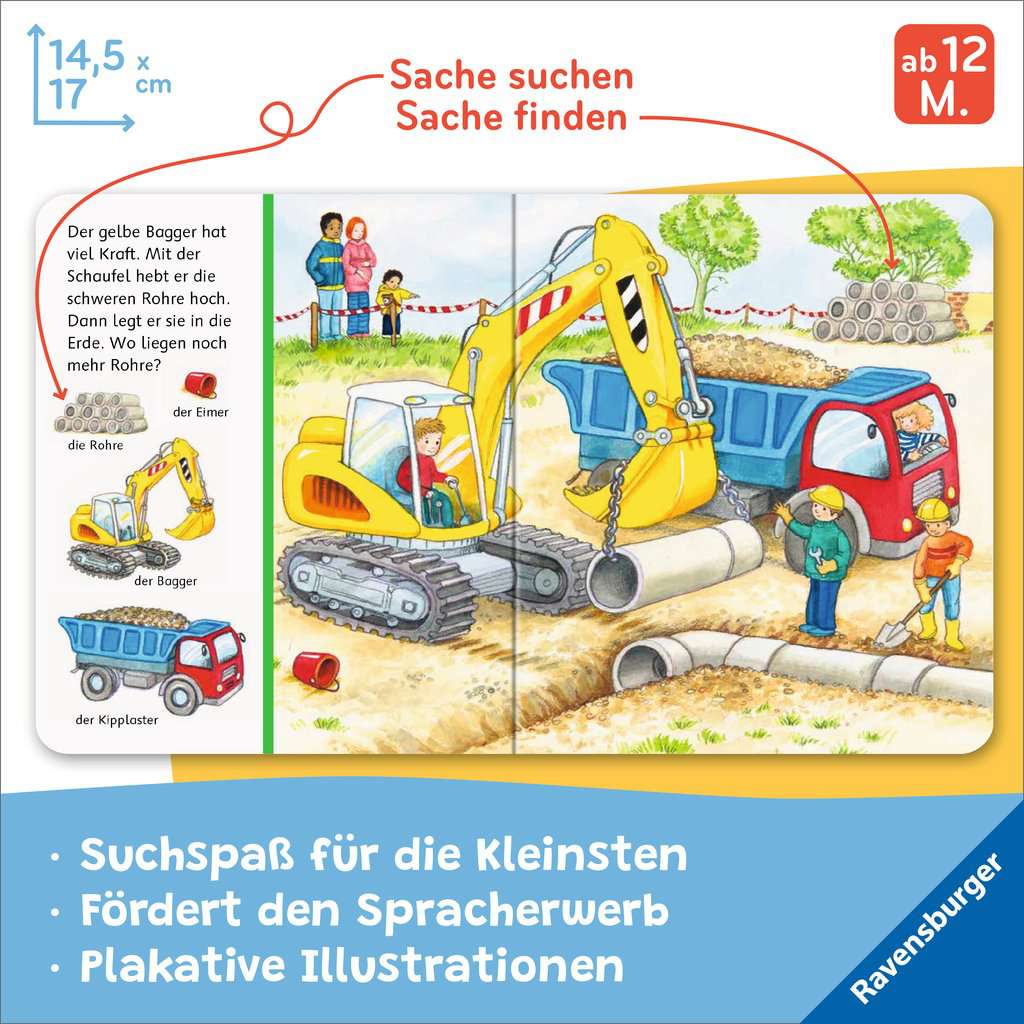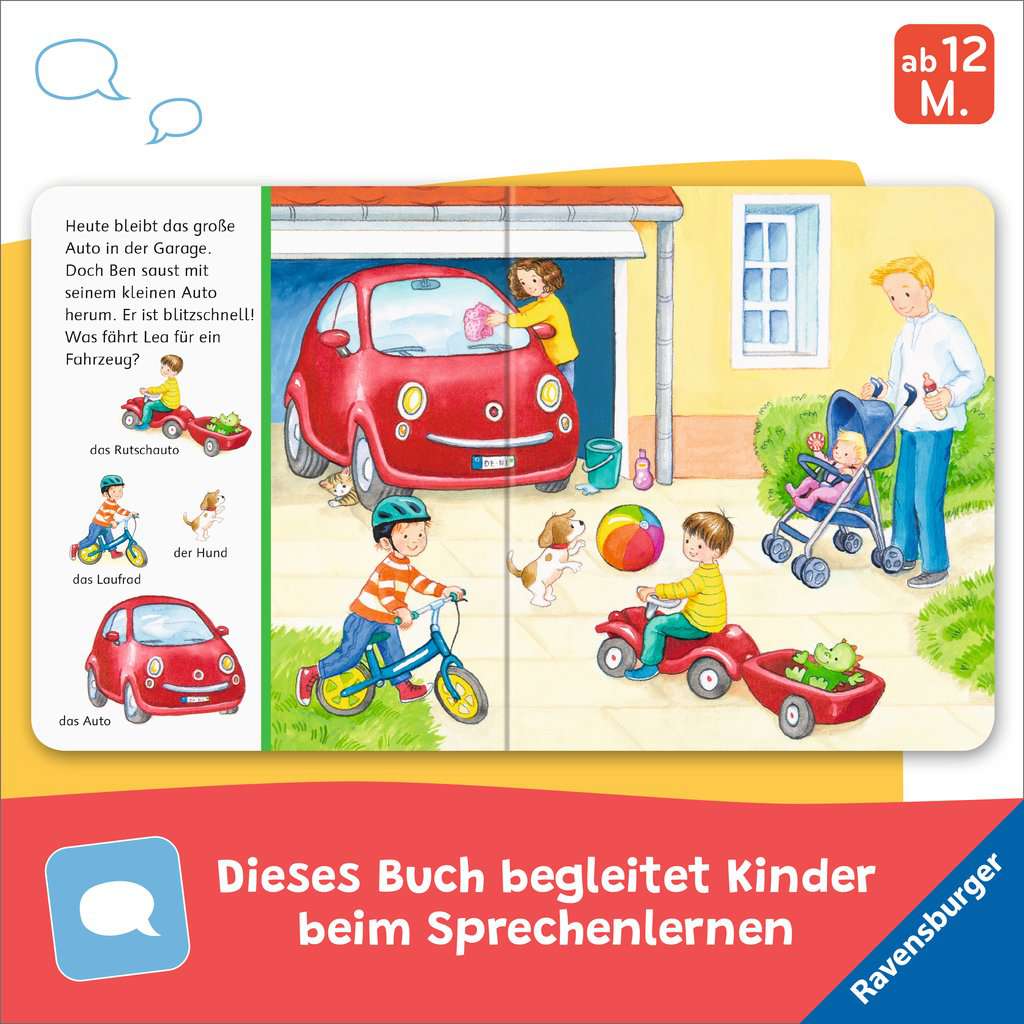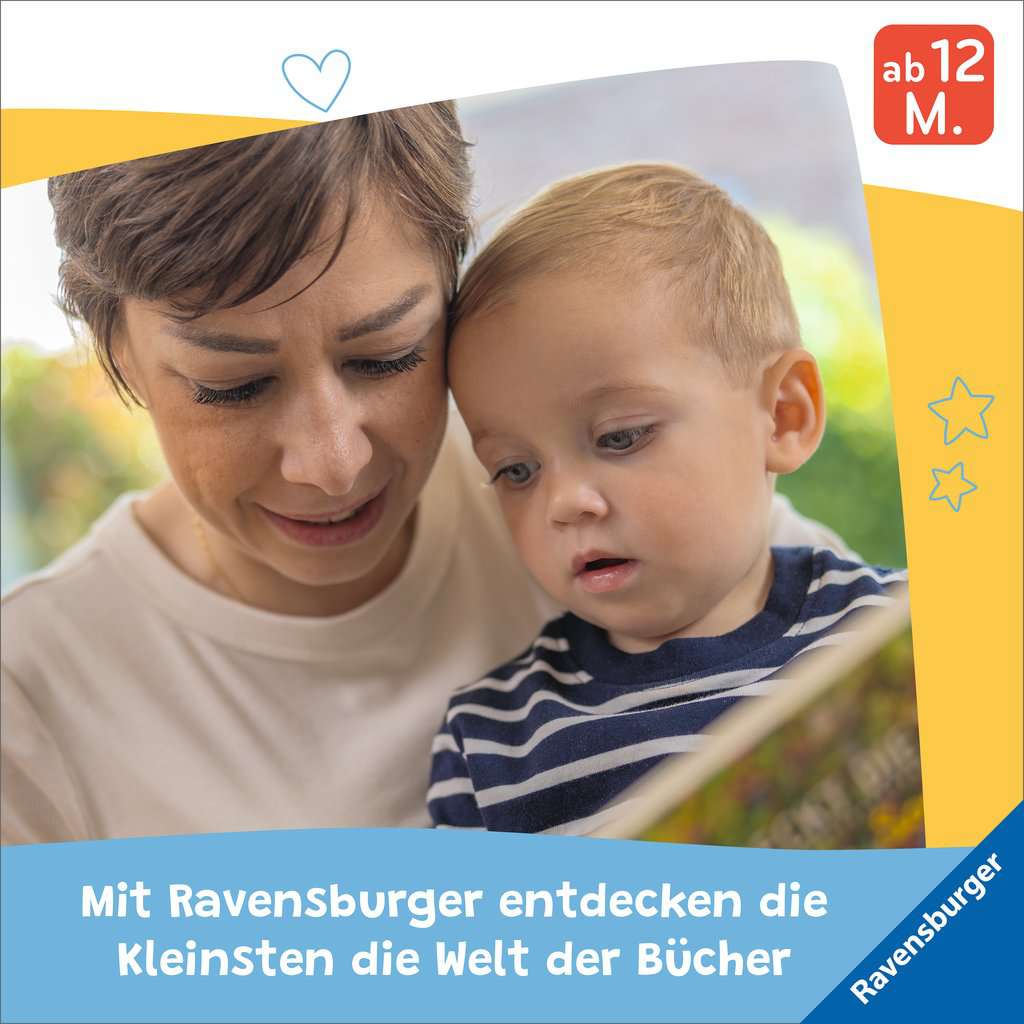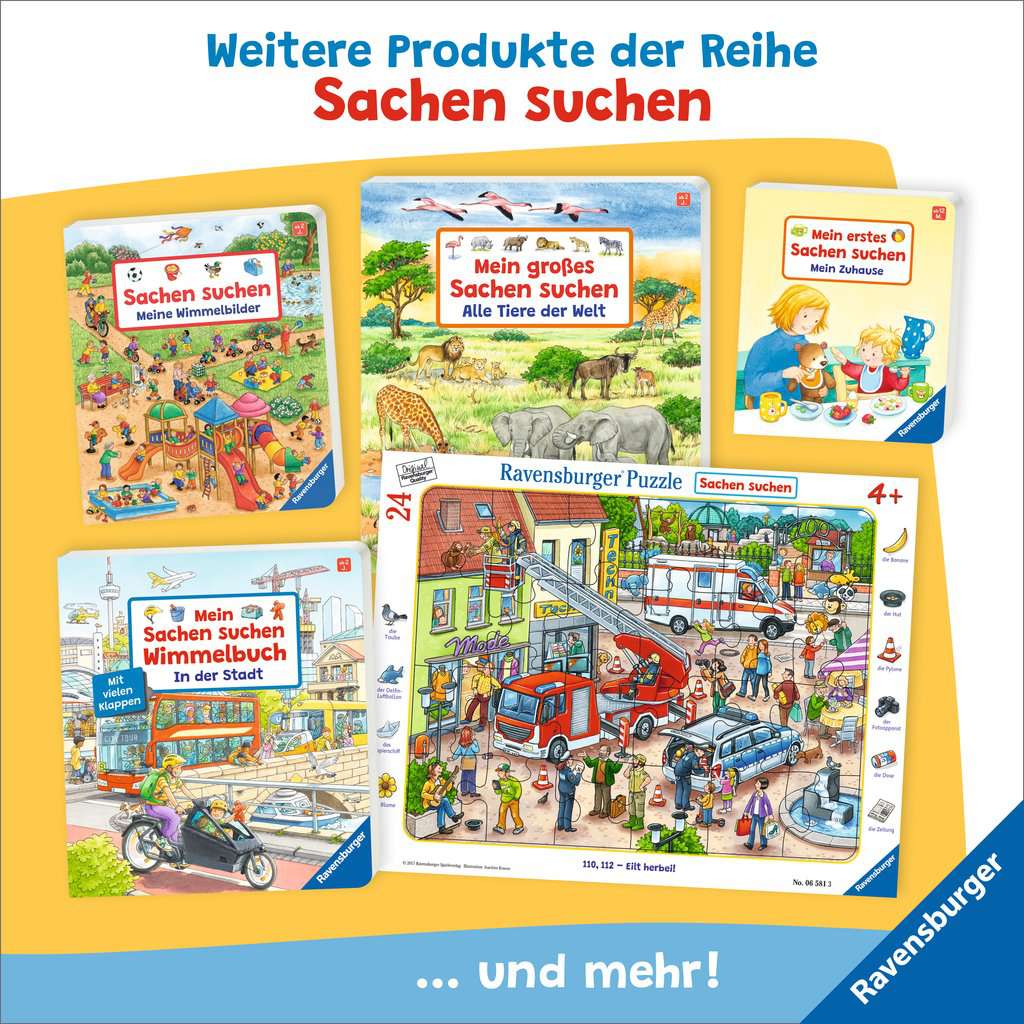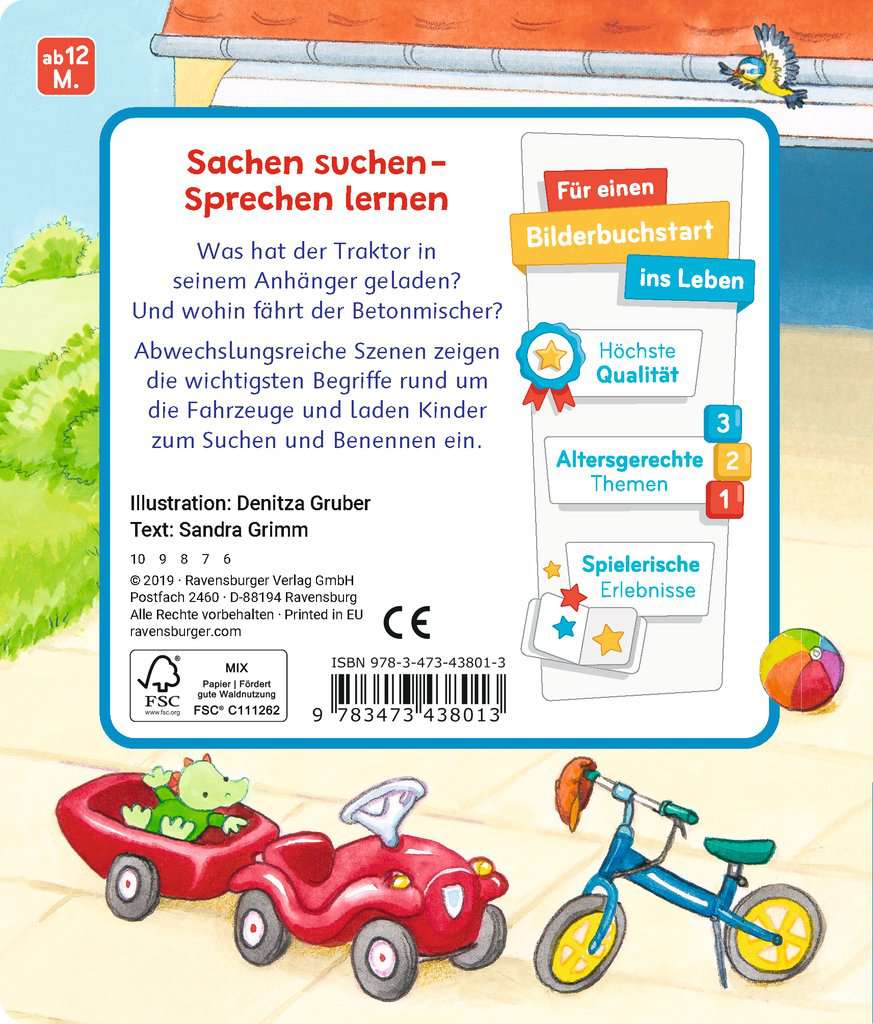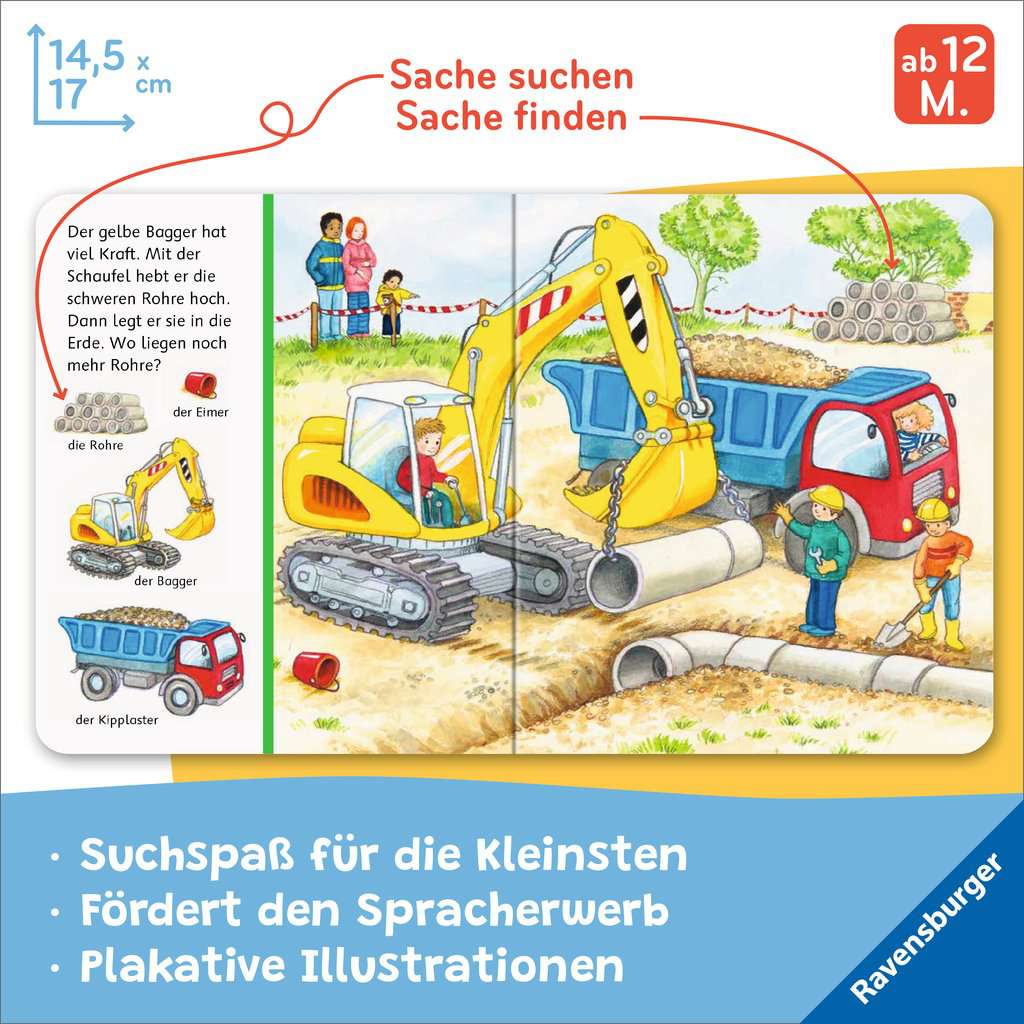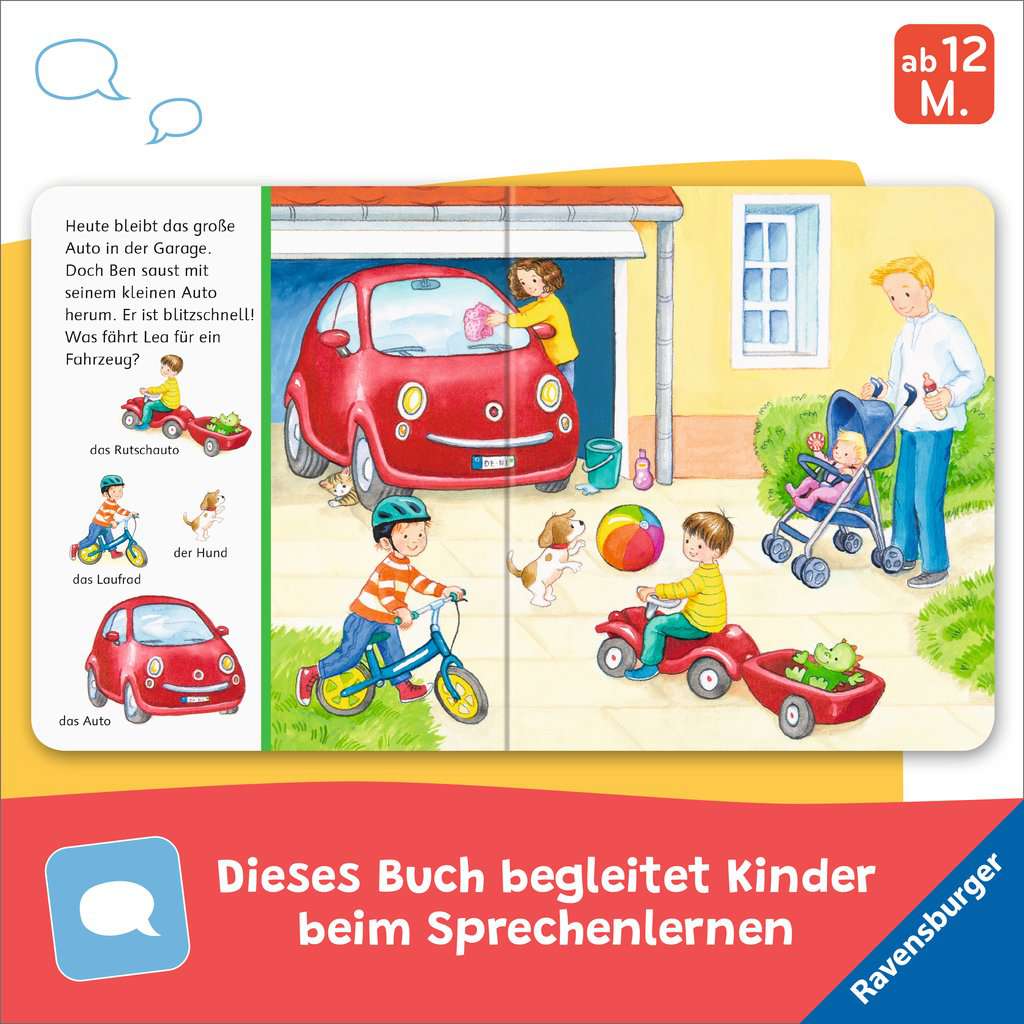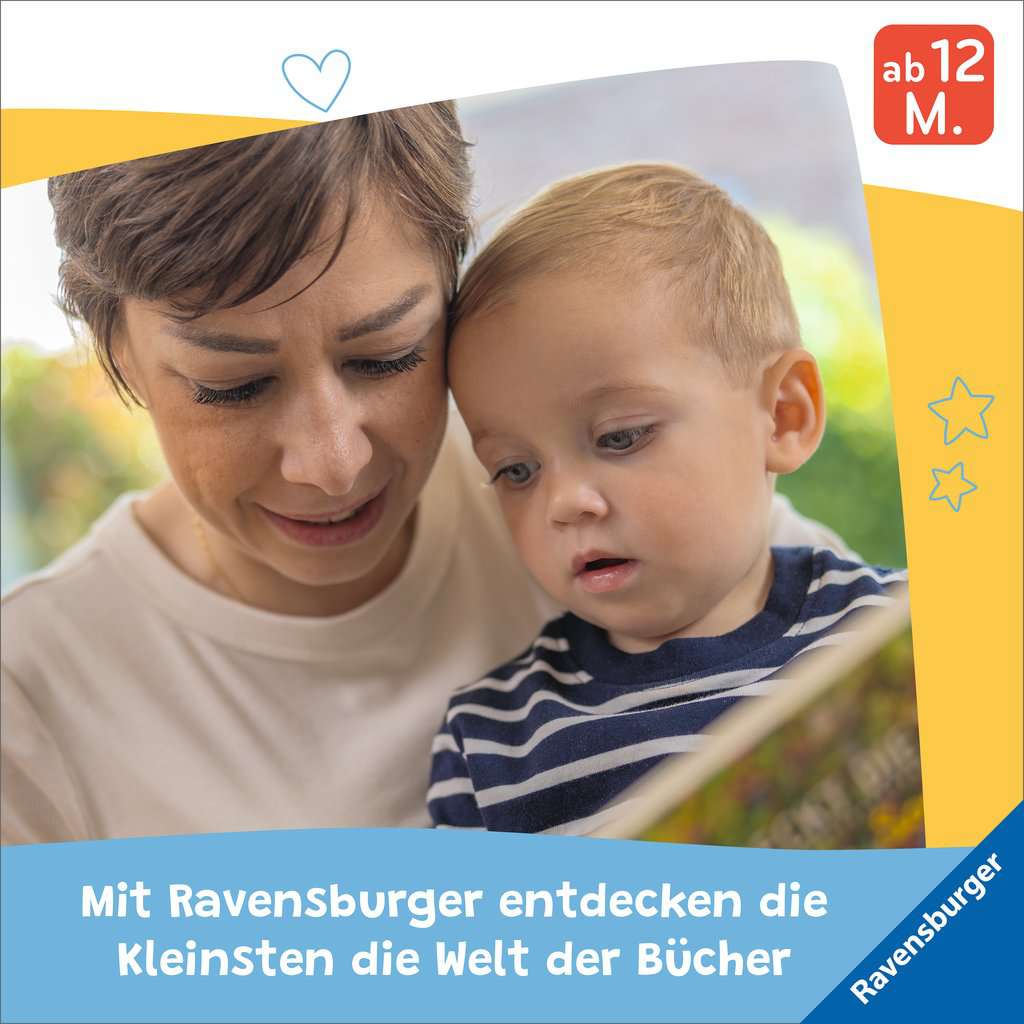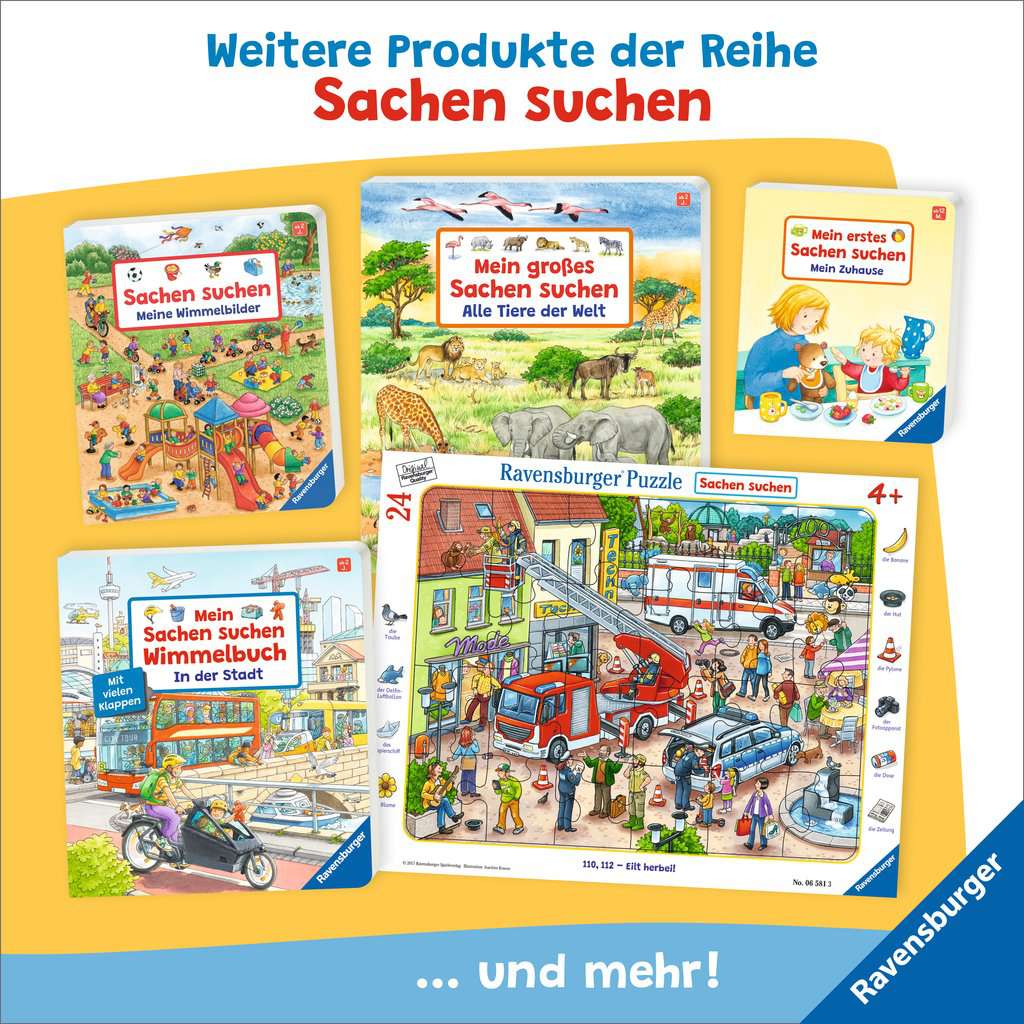 My First Things to Find: My Vehicles
Mein erstes Sachen suchen: Meine Fahrzeuge
View all books in the series


Many popular vehicles like the family car, the excavator, the garbage truck and the train are waiting to be discovered by children ages 12 months and over.

Recognising and naming the vignettes supports language acquisition

Extra thick, sturdy pages ; Clear, age; appropriate and cheerful illustrations

16 pp
12 months +
14,5 x 17 cm
EUR 5.99
June 2019
Board Book
978-3-473-43801-3
Content
Everything in this book revolves around the popular topic of vehicles: On the front page, Mom backs out of the garage in a red car. Inside, you can watch the cement mixer at work on the construction site and discover how the farmer transports apples in her tractor. A garbage truck rumbles loudly through a residential area and the blue bus stops at the bus stop to let passengers on and off. A yellow excavator digs up soil so that heavy pipes can be laid. And at the train station, an ICE train is arriving.
About the Series
Learn to talk with "My First Things to Find". This new series for toddlers in an especially practical format is the ideal introduction to the popular world of search-and-find. On each two-page spread, children 12 months and older can name the things featured in vignettes and recognize familiar situations, supporting their language development. The pages are extra thick and sturdy, easy for small hands to turn. Each page offers something new to explore!
The Author
Sandra Grimm began her career as an editor and is now a freelance author. Her background as a certified teacher offers a sound basis for her books for children and teenagers. She has three young children with whom she can test all her fun ideas.
The Illustrator
Denitza Gruber was born 1977 in Sofia, Bulgaria and attended an art school there. In Munich, she studied communication design. She has been living her childhood dream since 2002 and works as a freelance illustrator for various publishers. She loves to dive into a world of colorful colors, friendly animals and people, day after day. With her pictures she wants to make children happy, promote and educate. Denitza Gruber is married and has two children who gave her the "Best Mom in the World" award, and with whom she would like to swap places for a day to see the world through children's eyes again.
Rights Sold
Hungarian, Russian (worldwide), Slovakian