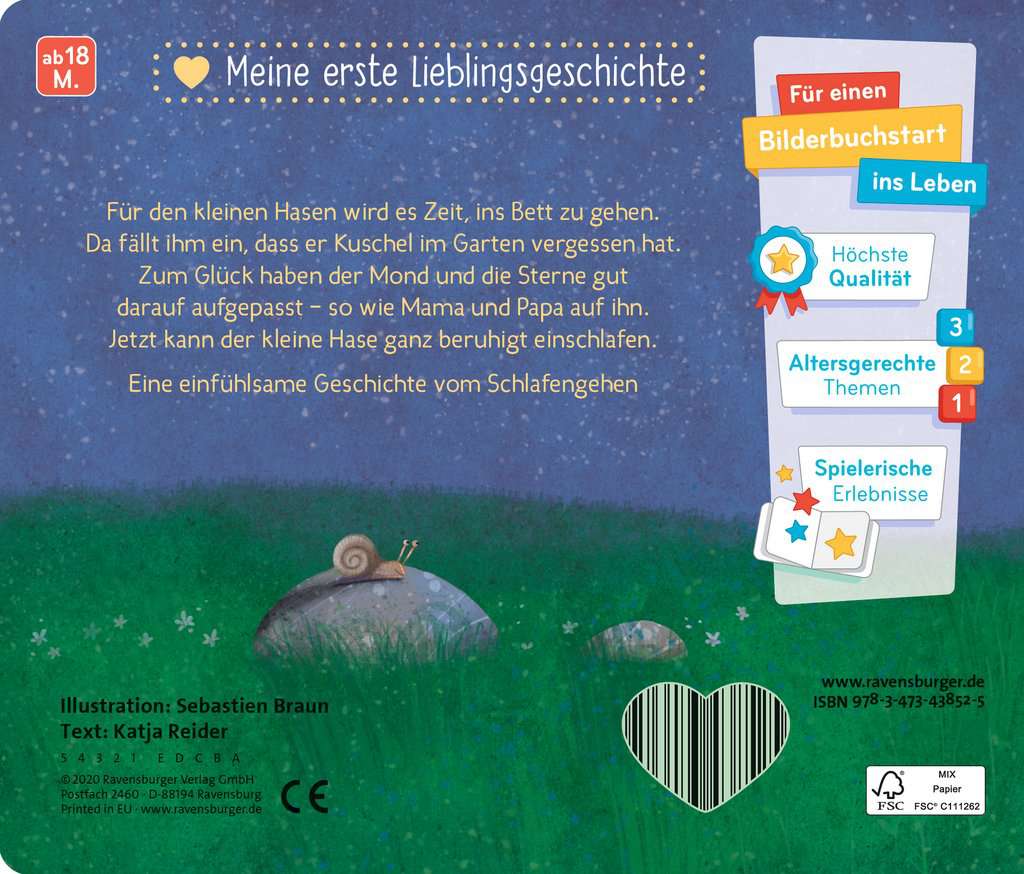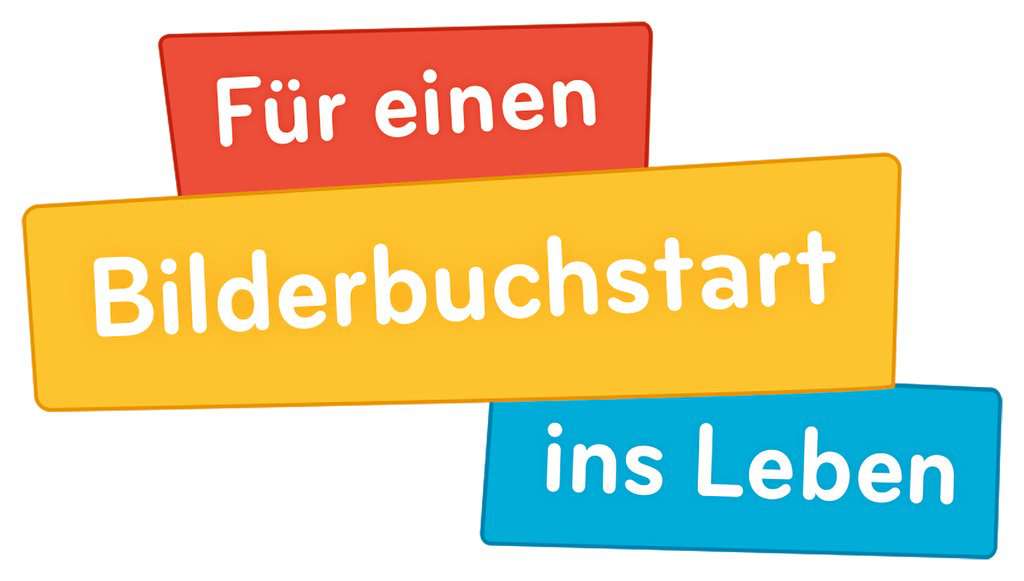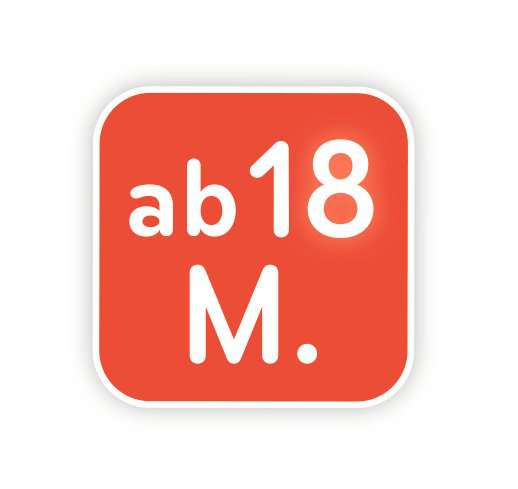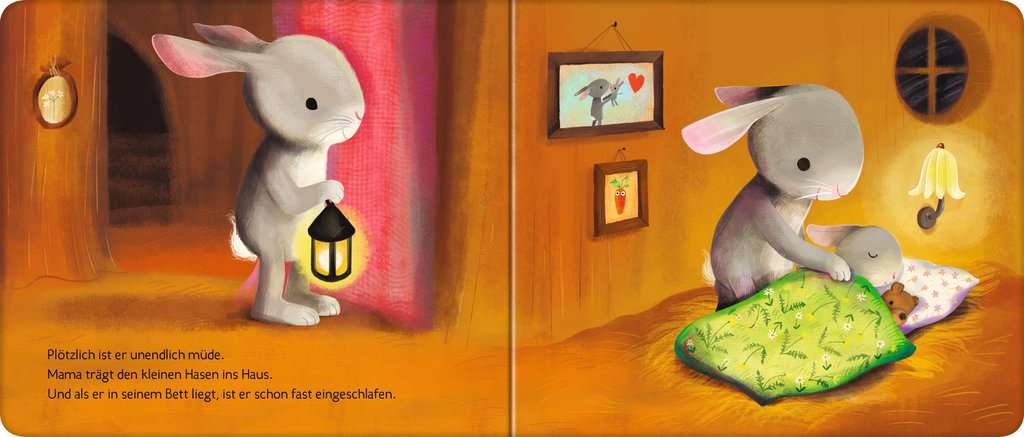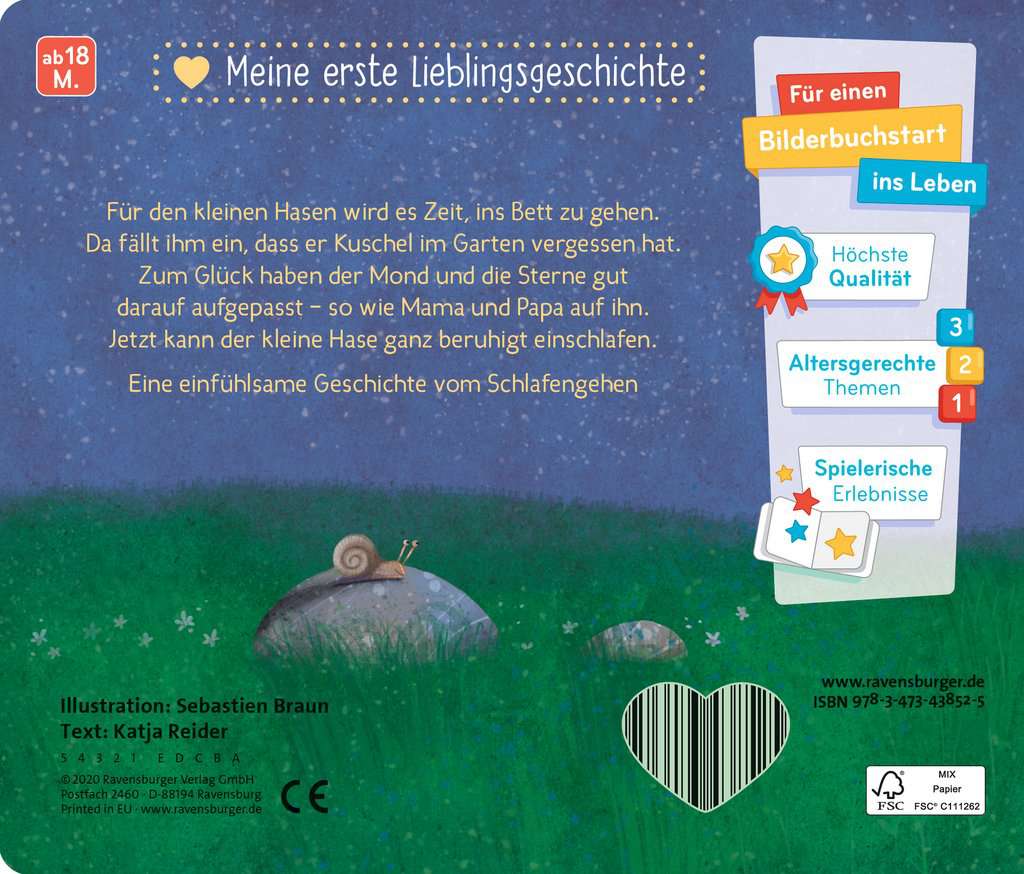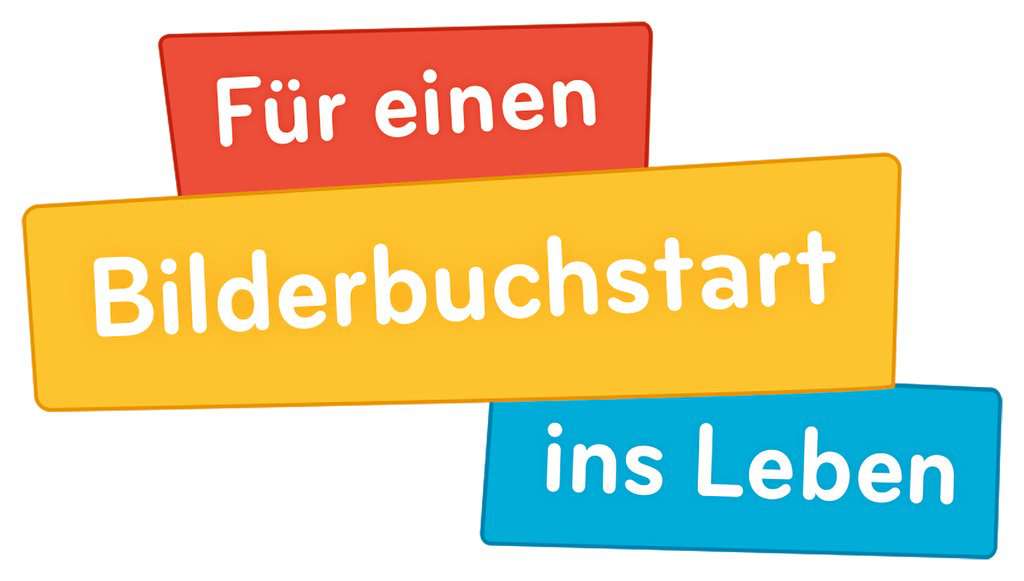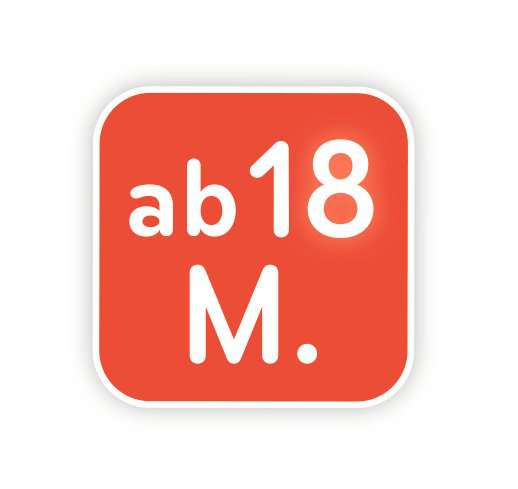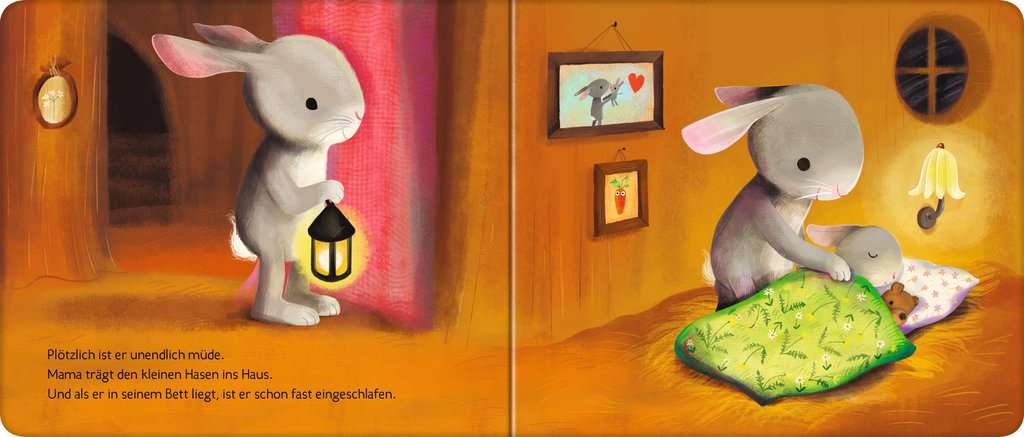 My First Favorite Story: Good Night, Little Rabbit!
Meine erste Lieblingsgeschichte: Schlaf gut, kleiner Hase
View all books in the series


An emotional story to read aloud, featuring cute illustrations around the topic of falling asleep. A new, heart

warming story in the series "My First Favourite Story", ideal for a beautiful bedtime ritual.

20 pp
18 months +
17 x 14,5 cm
EUR 7.99
December 2019
Board Book
978-3-473-43852-5
Content
First, the little rabbit is allowed to take a bath, then he brushes his teeth and Mum reads him a bedtime story. But the little rabbit can't sleep without his soft toy. Where could it possibly be?
This short, easy-to-understand read-aloud story for children 18 months and over describes the little rabbit's bedtime rituals. The affectionate story revolving around the cute little rabbit and the beautiful, dreamy images make this book an absolute favourite for a joint bedtime ritual.
The Author
Katja Reider studied German and publishing and for many years was press speaker for the "Youth Research" competition in Hamburg, Germany. She became an author after the birth of her own children and has since then published numerous books for children and young people, many of which have been translated into other languages.
The Illustrator
Sebastien Braun was born in Strasbourg and studied art at University. After that, he was teaching applied art to sixth formers for a while, before becoming a freelance illustrator.
Rights Sold
Hungarian, Luxembourgian, Romanian, Turkish