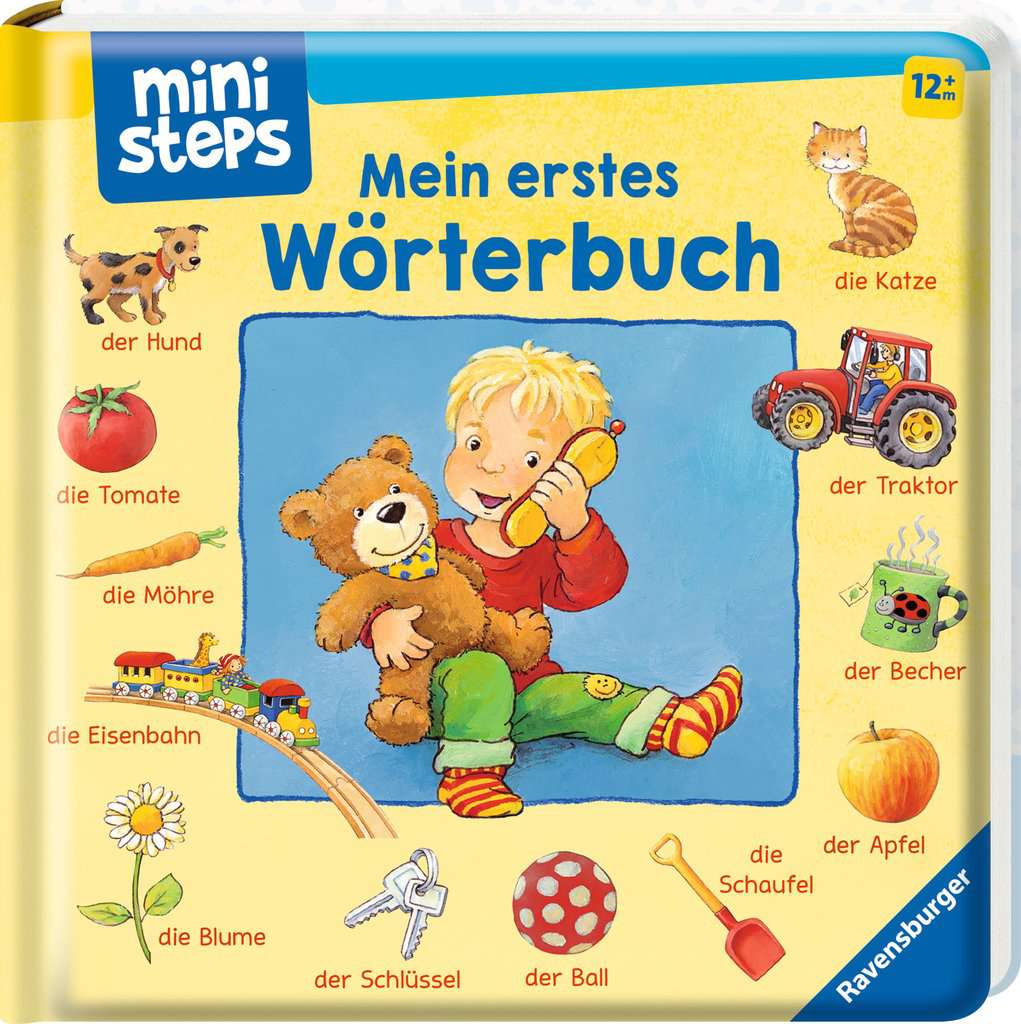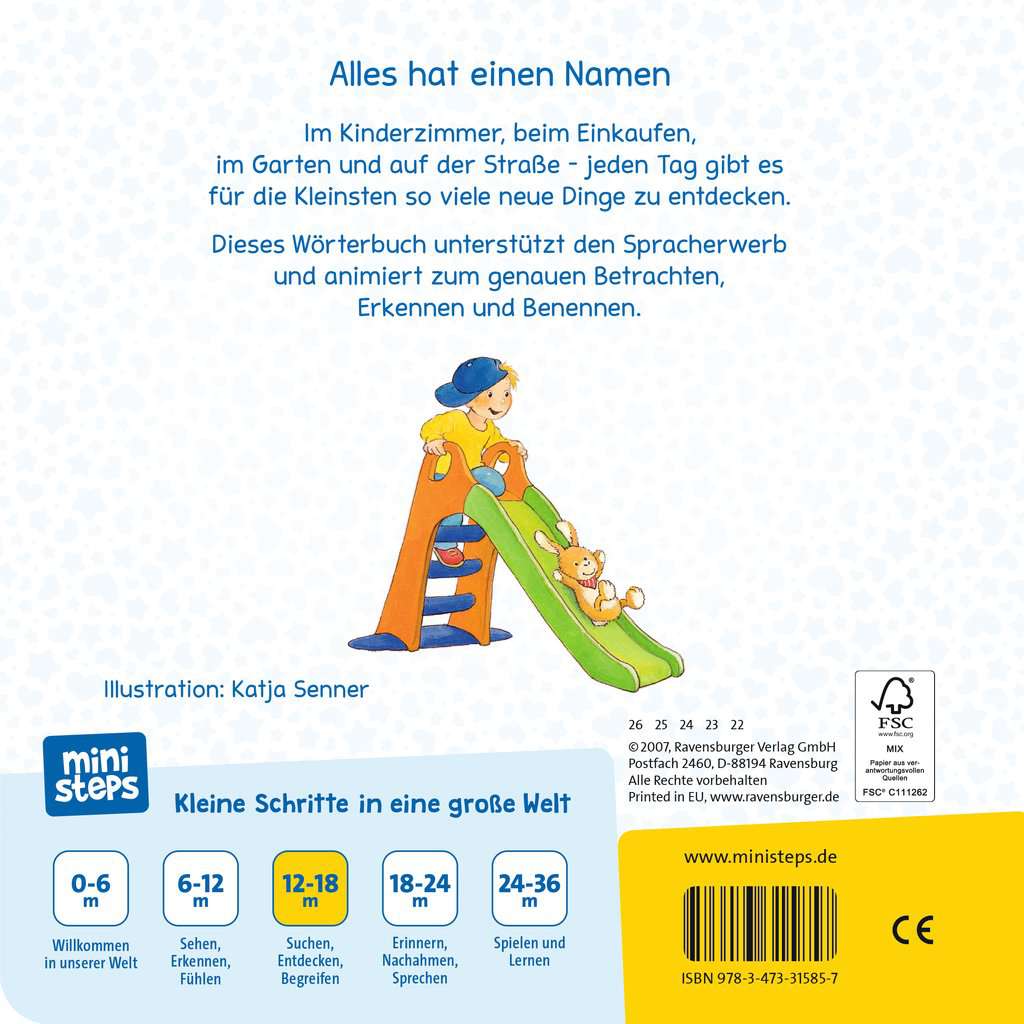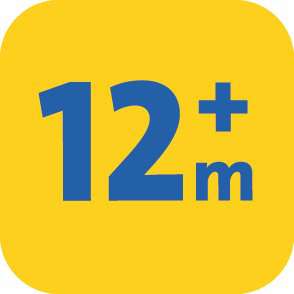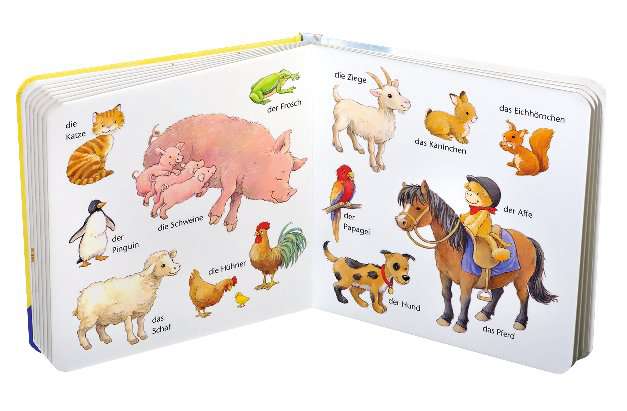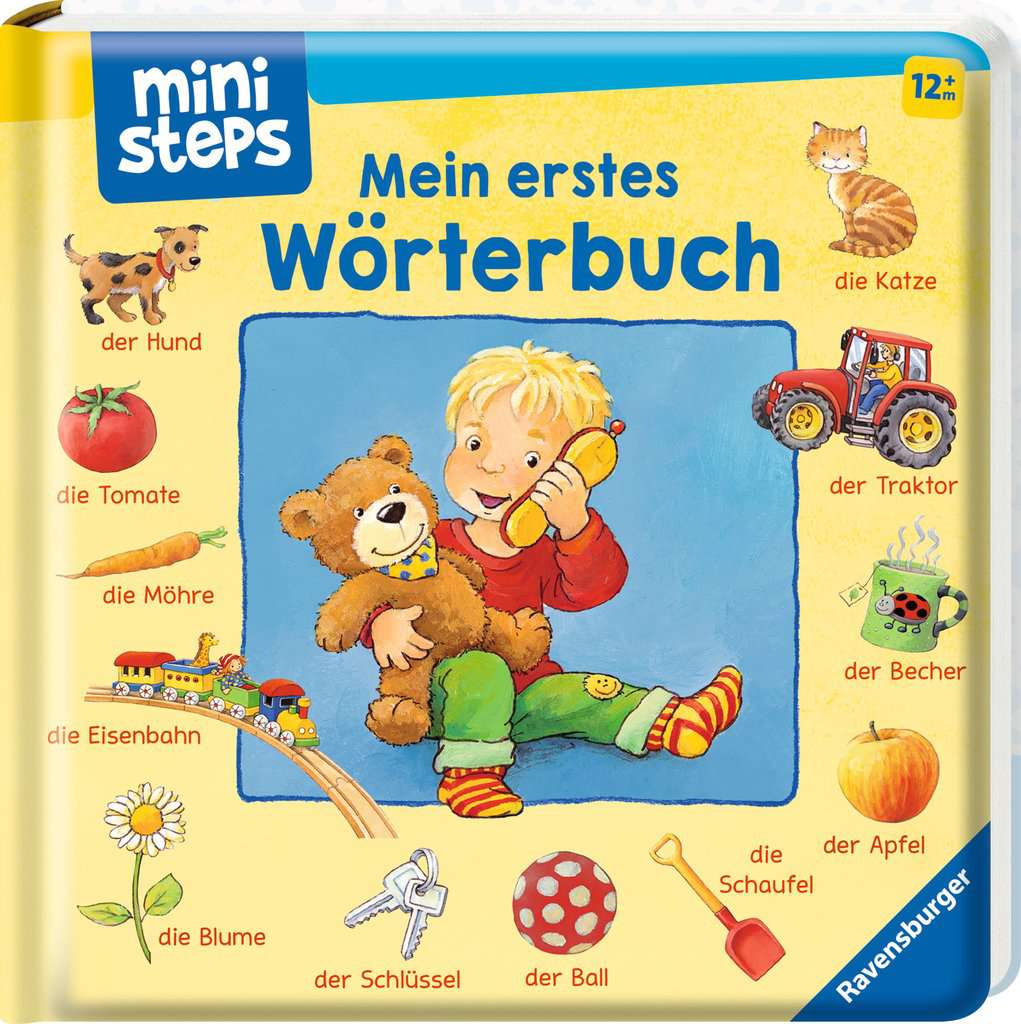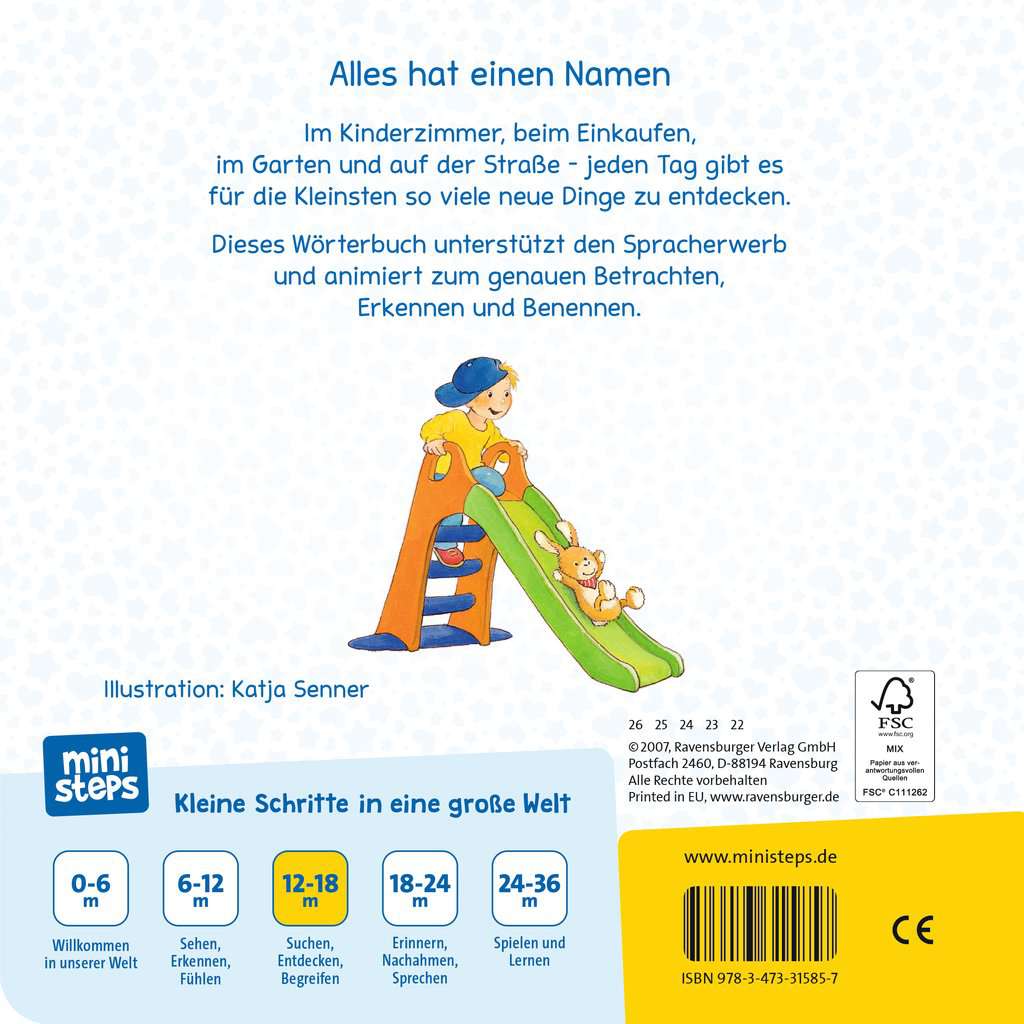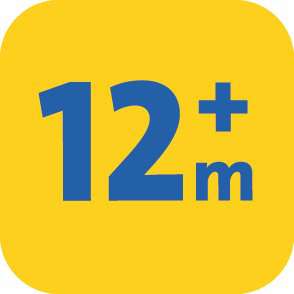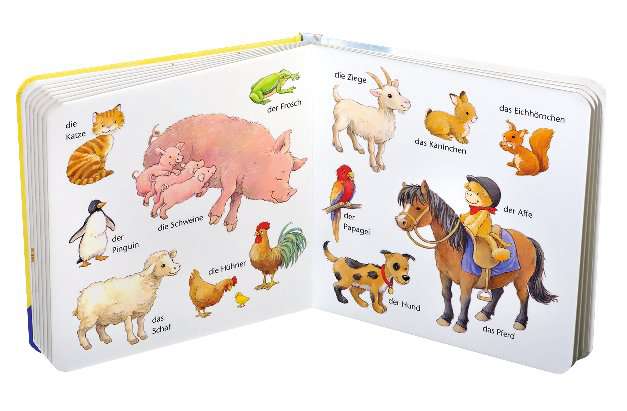 My First Dictionary
ministeps: Mein erstes Wörterbuch
View all books in the series
A dictionary for the youngest children, presenting more than 120 terms in appealing illustrations. The book invites children to look closely, make discoveries and learn new words.
20 pp
12 months +
19,5 x 19,5 cm
EUR 11.99
June 2007
Board Book
978-3-473-31585-7
• With padded book cover.
Content
There is so much to discover here! Freestanding depictions of objects found in children's everyday environment encourage toddlers to learn their names and say them aloud. Pictures and terms are organized according to themes including playthings, animals, shopping and more, offering lots of opportunities for the observer to recognize familiar things. This book is a companion that furthers young children's acquisition of language, opening up new worlds to them over a long period of time.
About the Series
ministeps are made especially for very young children gaining their first experiences with books and toys. The products in the ministeps® program are uniquely designed to correspond to the physical, mental and emotional abilities of babies and very young children, ranging in age from infants to 36 months.
The Illustrator
Katja Senner studied communcations and has worked as an independent illustrator since her graduation. Her illustrations have been published in numerous books by a number of publishers. She loves painting and extensive walks through the woods.
Rights Sold
Ladinish Language, Mongolian, Romanian