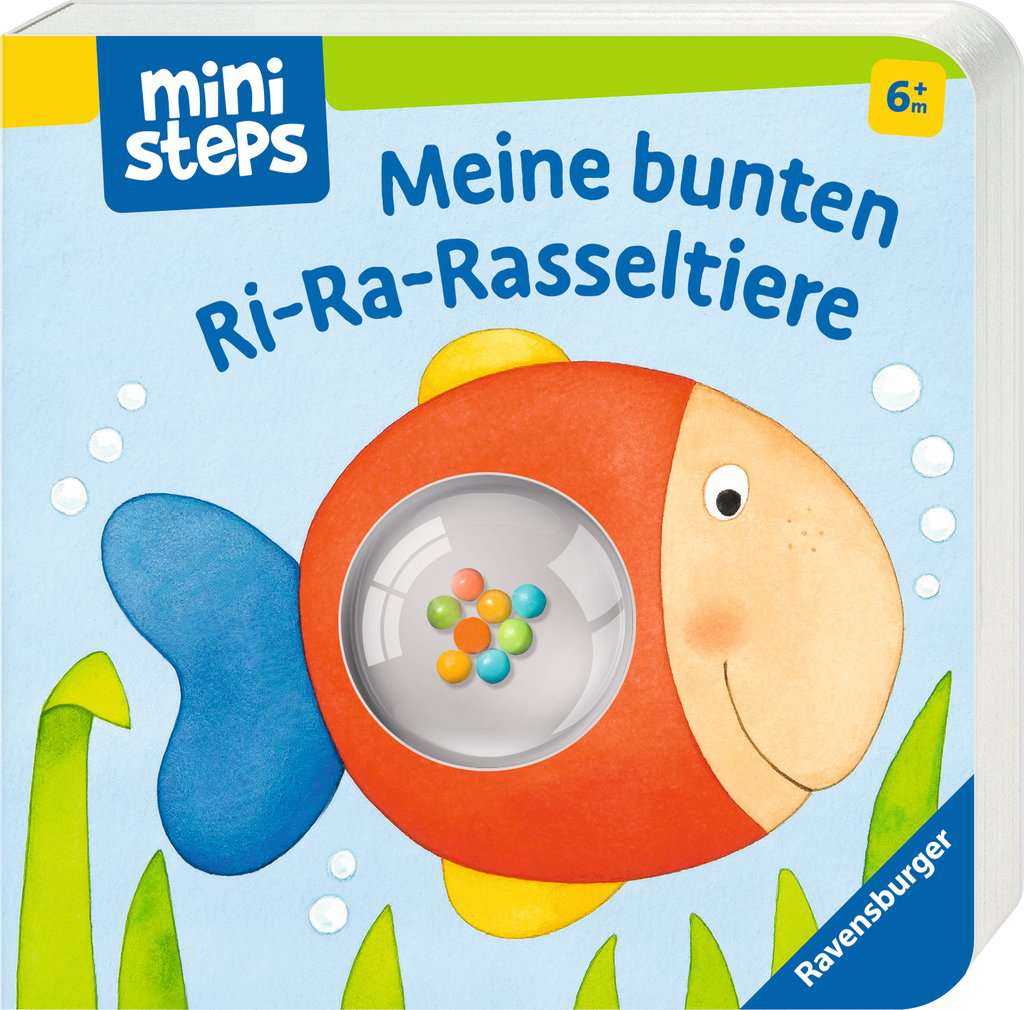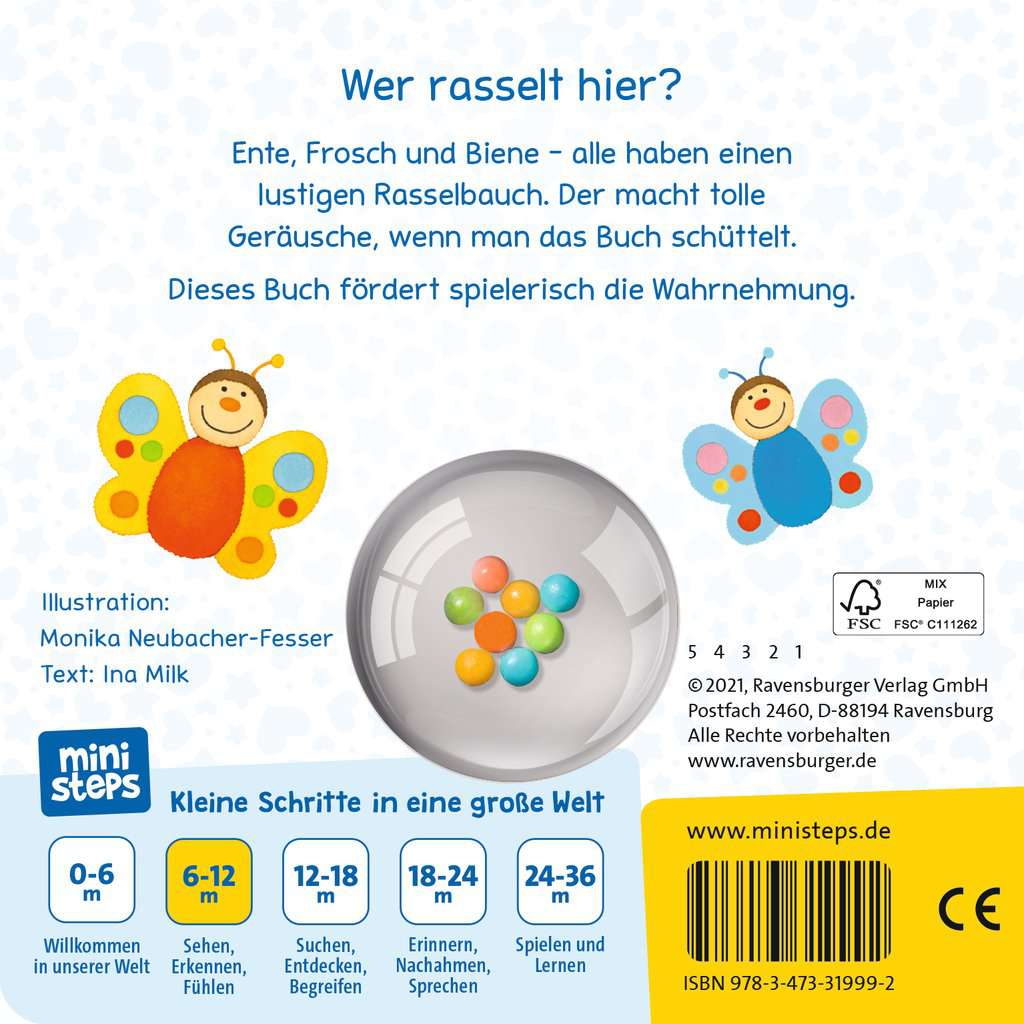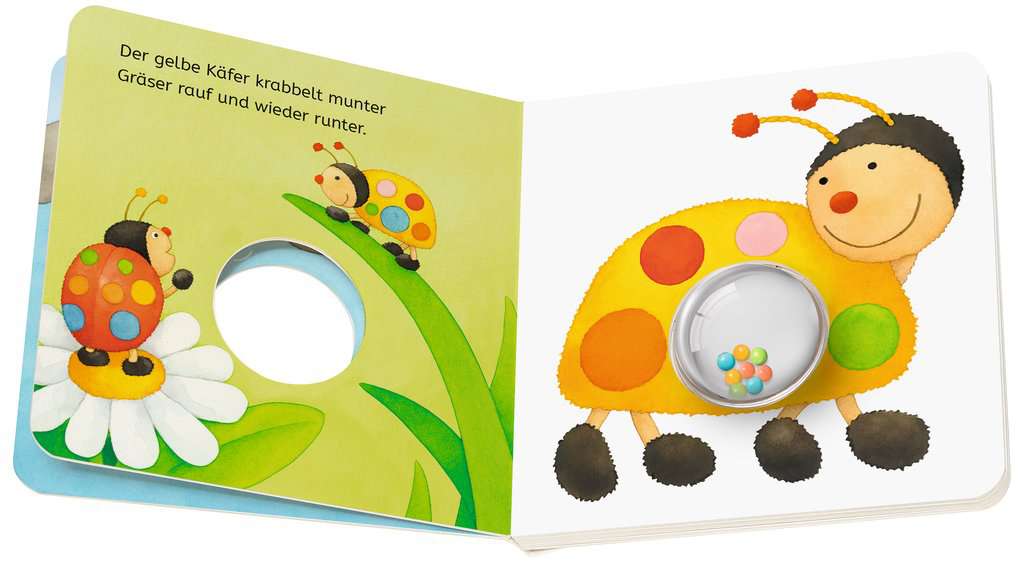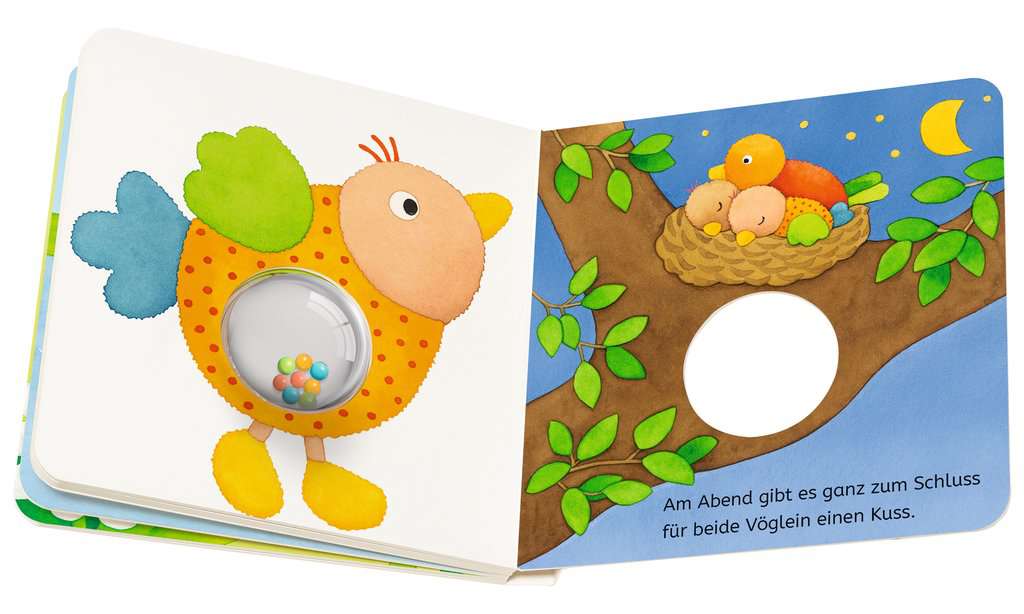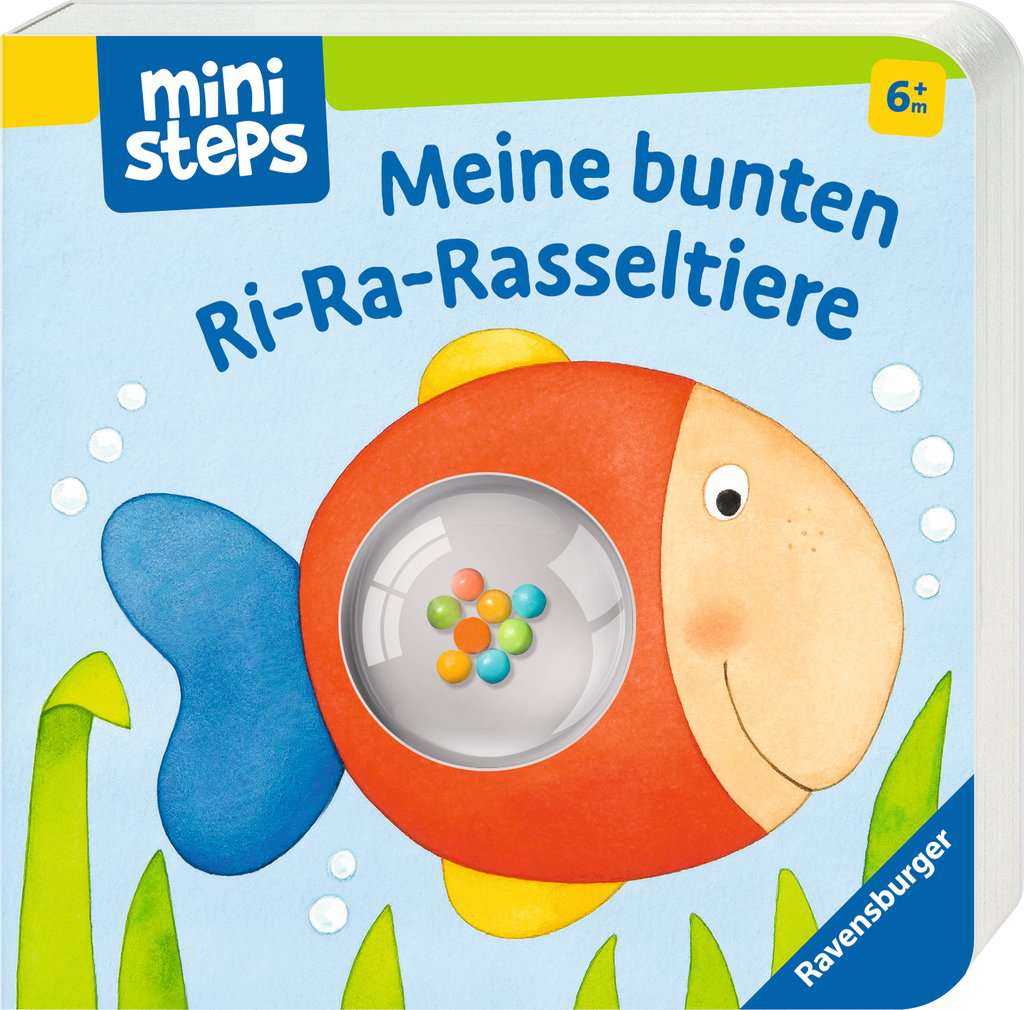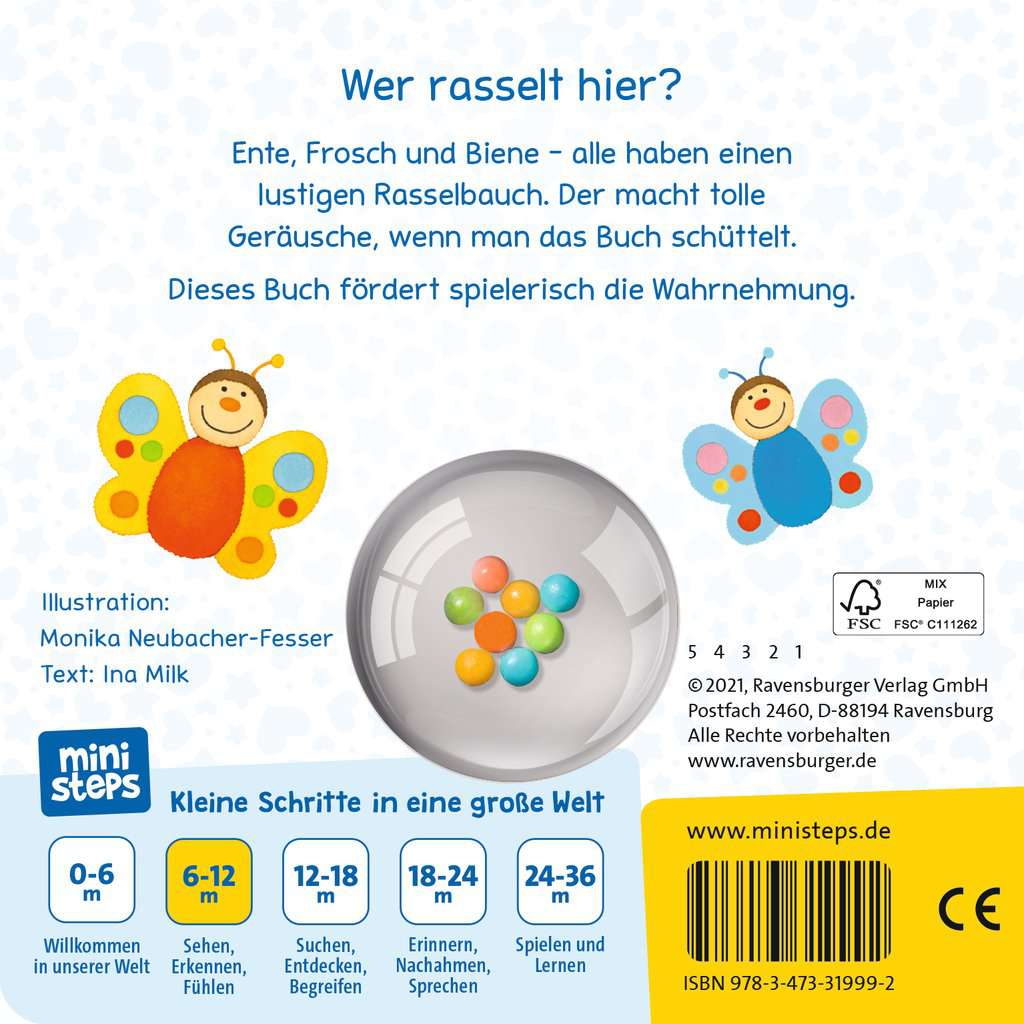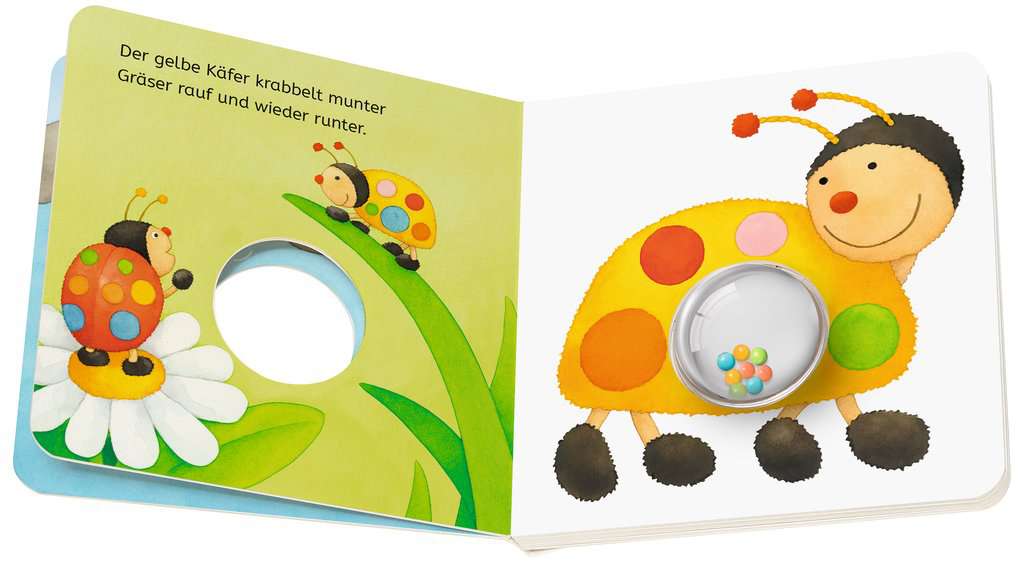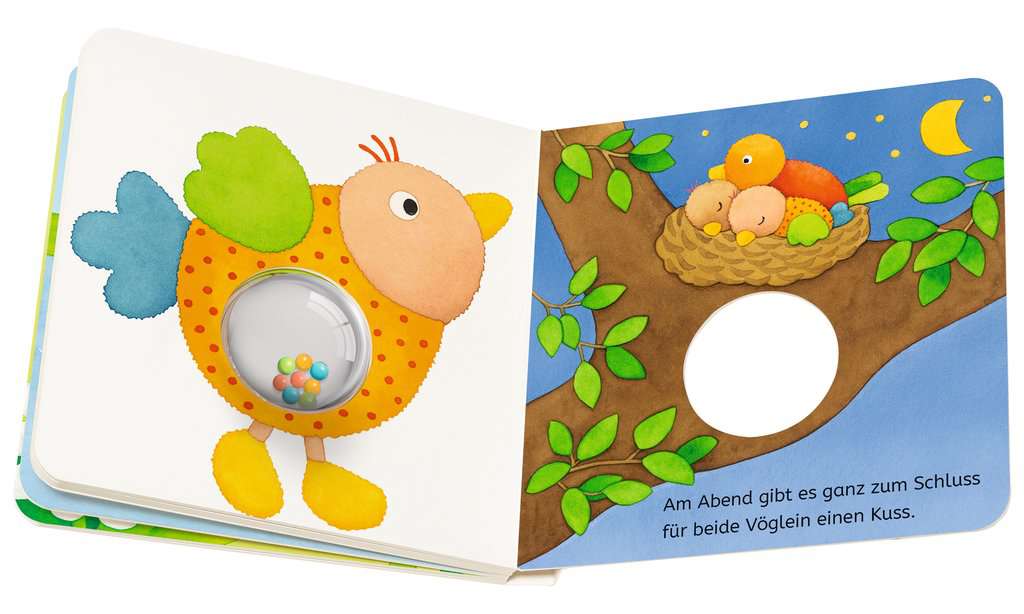 My Colorful Ri-Ra-Rattling Animals
ministeps: Meine bunten Ri-Ra-Rasseltiere


Featuring a colorful rattling ball

Handy format for children's small hands

Promotes sensory perception and hand-eye-coordination

12 pp
6 months +
13 x 13 cm
EUR 7.99
February 2021
Board Book
978-3-473-31999-2
• With rattle
Content
A fun band of rascals
What's rattling here? A duck, a frog and many other animals are equipped with a colorful rattling ball in their middle. Even very young children can easily grip and shake this handy and sturdy book, triggering the cheerful rattling sound themselves. Short rhymes accompany the images, inviting young children to look closely and explore.
This play book is specially tailored to the development of young children and made from safe materials. It was developed by pedagogues and supports children in an age-appropriate and fun way.
The Illustrator
Monika Neubacher-Fesser was born in 1959. After studying graphic and design in Kassel she worked for an advertising agency in Hannover. Since the birth of her first child in 1988 she has been working as a free lance illustrator. She also writes books on the subjects of silk painting and hobby and crafts. Monika Neubacher-Fesser lives with her husband and two children in Hannover.