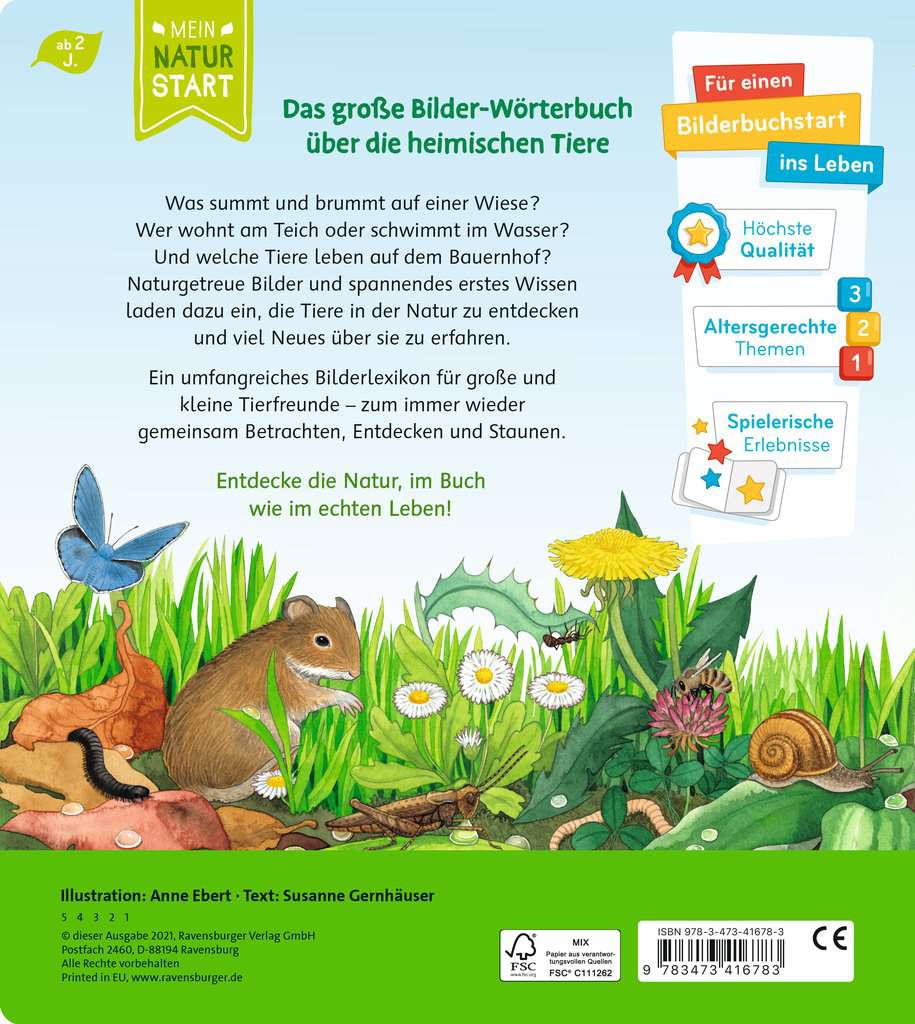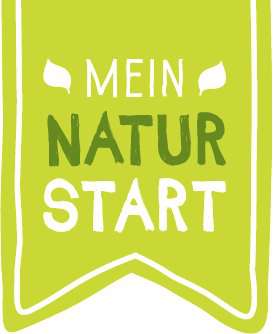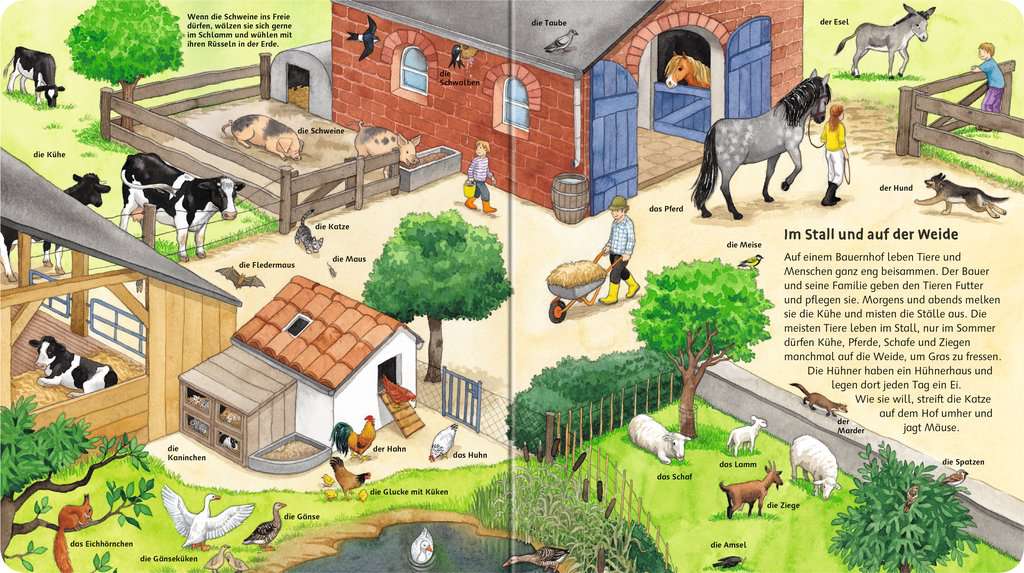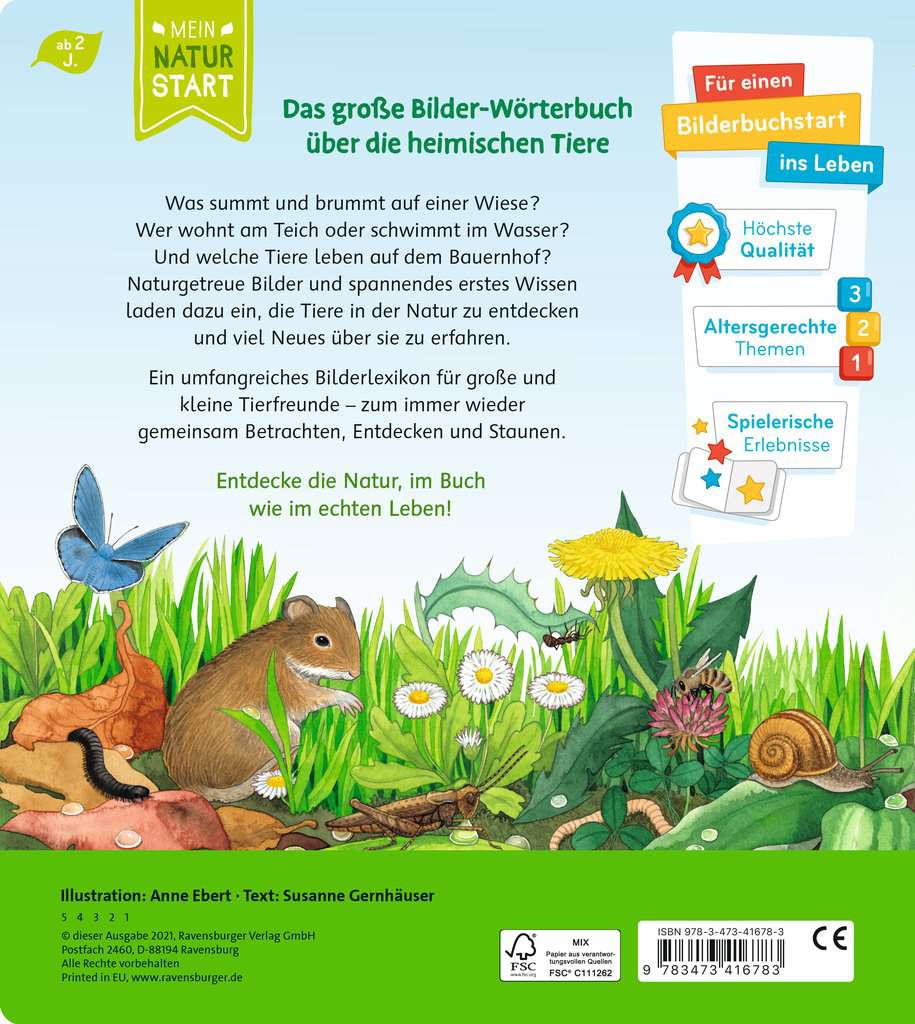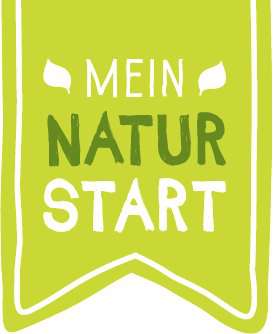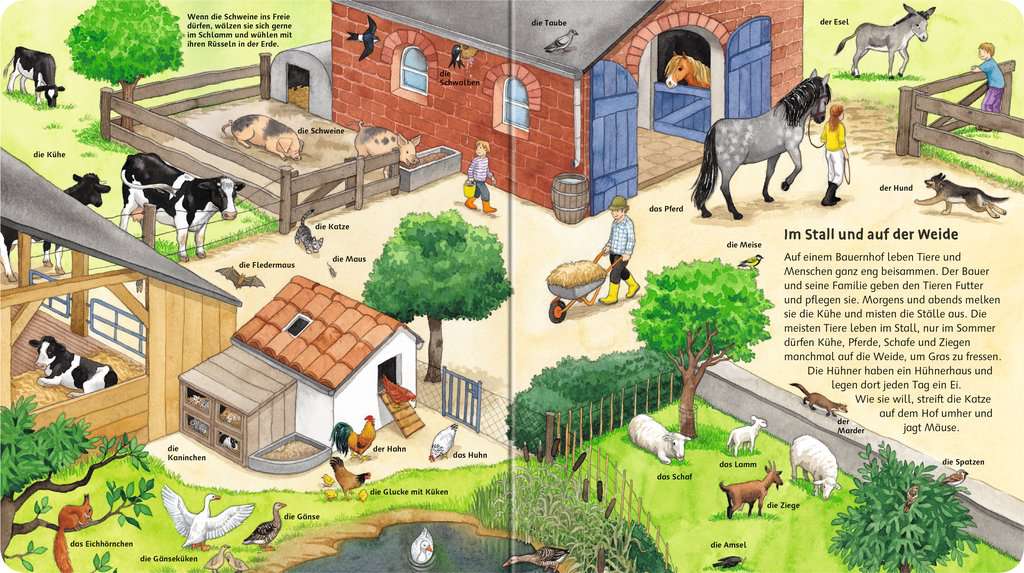 My Big Picture Lexicon: Our Animals
Mein großes Bilderlexikon: Unsere Tiere


A comprehensive dictionary about animals and the environment

Everything worth knowing about our native animals

Important trend topic, suitably presented for toddlers

24 pp
2 years +
21 x 23,5 cm
EUR 10.99
June 2021
Board Book
978-3-473-41678-3
Content
In the meadow, in the forest, by the water, in the mountains or on the farm: there are many animals children haven't heard of yet and whose names they aren't familiar with. Naturalistic illustrations and fascinating first factual information combine into a lexicon showcasing the world of our native animals. In between, play pages inspire children to actively join in. Which baby animal belongs to which mum and do baby animals have their own names? What do we call the dens and nests of the animals and do animals have a language of their own? Guessing and actively exploring nature are not just lots of fun for little naturalists, even adults will learn a thing or two! A first non-fiction animal book for the whole family.
The Author
Susanne Gernhäuser studied German and history in Stuttgart, where she worked at a historical institute, published articles and contributed articles to textbooks while still a student. She currently edits scholarly series.
The Illustrator
Anne Ebert, born in 1963, knew as a child she wanted to become an artist. She studied graphic design in Münster and focuses her work on nature illustrations. Anne Ebert has illustrated numerous books for Ravensburger.